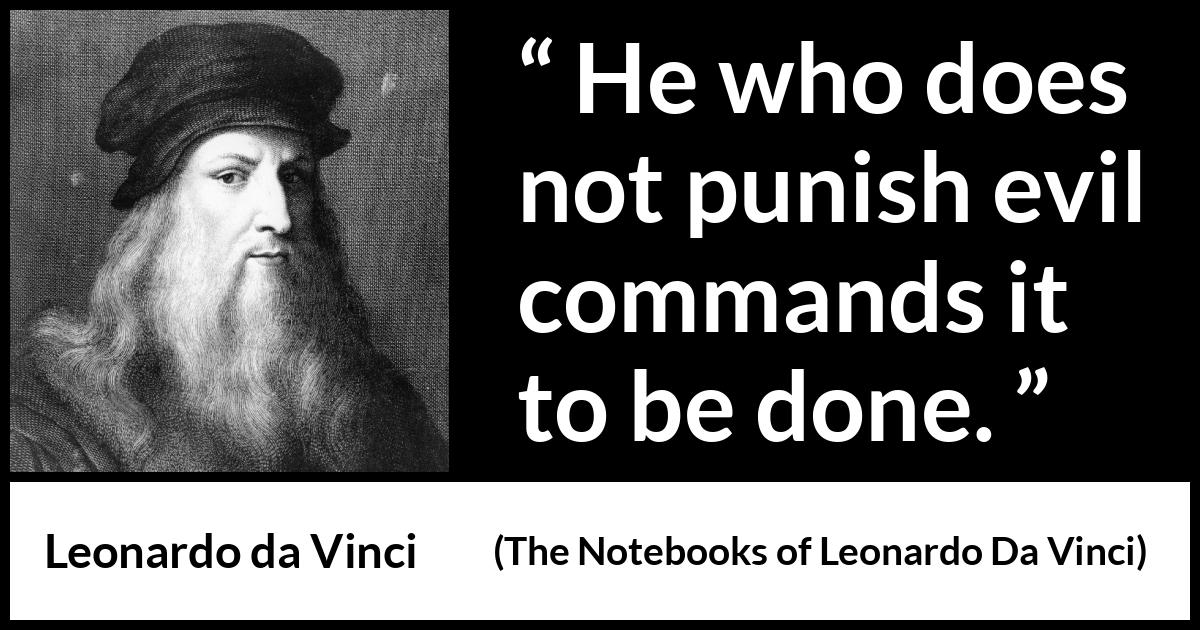 WHAT ARE YOU DECLARING?
It has been said to promote what you love instead of bashing what you hate. Focusing on what is positive instead of dwelling on what is negative brings about the necessary positive changes that you seek. Whereas, focusing on the negative brings about the unnecessary changes that you do not seek. Just because you point out negativity doesn't mean that you are 'bashing' what you hate. Bashing means to repeatedly beat, thrash or abuse something because you hate it. The bashing is intended as a punishment to others for following the behaviors that you hate OR have overcome!
The question is, why do you hate it? Is it because one day you had a whim to hate it? Or is it because you have been down that path and have seen the negative results it has yielded and decided to not follow that behavior again? This is especially true when it comes to the truth. Promote the truth despite those who twist it to their own advantage in convincing others that their way is the right way. Speaking the truth in the face of adversity declares that you are an honest witness to the unfolding of Divine order everlasting. This not only aligns you with Divine order; it molds and shapes natural order to bring about infinite blessings to you and to those who love and respect the truth above all else!
Your declaration toward the truth incorporates honest and factual observation; diligent historical research to verify the veracity and validate its occurrences; and the clear discernment not to allow preconceived notions and erroneous beliefs to taint your perceptions of reality. Being a progenitor of the truth means that your stance will automatically invite opposition and resistance because people hold their identification with their beliefs as sacred. They do this because their beliefs keep them comfy in their comfort zone; secure in their survival; and safe from the challenges that others present to what they believe. Identify what is aberrant but don't harp on it to the point that others hate you.
Wouldn't you rather generate feelings of love in others than hate? Don't beat others up with the truth! Put it out there and if they don't accept it, then let it be. You have planted a seed that WILL eventually grow and expand into a blossoming flower of truth. Love truth and beauty. See it in everyone that you meet. Know that each and every person handles love and beauty in direct relation to how much of it they allow in their lives. Talk the talk of truth and walk the walk of beauty and you will be always promoting love more than bashing hate. What you focus on becomes you.
Just as many Christians talk more about Satan, the enemy, fear of the Lord and Jesus the man more than God, the comforter, faith in the Divine and Christ; if you continue to focus on that which you don't want you will co-create more of it in your life. Be a harbinger of the truth, love and beauty more than a prophet of lies, hate and ineptitude. Go with the flow of Divine order everlasting and reap a life replete with health, wealth, prosperity and abundance everlasting. You will live in peace, understanding, joy and Divine love now and evermore! ~Dean A. Banks, D.D.

HOW CAN A FOOL BE WISE?
Only a fool laughs out loud when someone who has sincerely helped the people of this country gets the credit they deserve. How can a fool be wise? By giving credit where credit is due through challenging his own erroneous beliefs and subsequent agenda manifestation. Peace through awareness. The primary characteristic of a fool is stupidity and unwillingness to learn whereas the primary characteristic of a wise person who is ignorant of the facts is that they are willing to learn from them.
The facts are available to those who have the desire to examine them and learn the truth. The key indicator of the pursuit of the truth is being open to learning the facts over the lies of the candidates, the skew of corporate news and unscrupulous advertisers who control, dominate and manipulate the facts to their favor to 'earn' your vote. Your vote is your action to make your world a better place in which to live.
Choose wisely by investigating the thoroughly researched facts; verifying their veracity and validating their occurrences; and making informed choices from experience AND intuition. You have to live with that vote for 4 years and it pays to make a choice that reflects what you know more than what you believe. Be ye therefore diligent in how you arrive at your choices and your crucial vote. May the Divine guide you to choose based on the truth yielded by the facts and your intuition. ~Dean A. Banks, D.D. 
THE WORLD ACCORDING TO ROGER
VIDEOS
SERVICE IN PRAYER
Elizabeth and I would like to invite you all to our site 'Service In Prayer'. For many months we have been led to offer a way for our online friends to have a forum to share our prayer needs with each other.
The purpose of this website is to connect with one another and share our needs for healing in whatever areas we feel we need. Please visit the website or go to the Facebook forum to post any public prayers on the Wall or PM us for private prayers.
We will pray for you or help you to find Prayer Partners to assist you in healing and realization of your Divine purpose and the unfolding of it in Divine order.
Thank you all for your support, kindness and for blessing us with your ongoing friendship. Peace and blessings to all of you and your families! ~Dean A. Banks, D.D.
OUR PAST ISSUES
Did you miss any of the issues of The Spirituality Post Daily? If so, following are the links to each and every day for you to peruse. Please visit our advertisers and help us to keep going in our service to the spiritual community of souls who long for a greater spiritual perspective on life. God bless you and your families! ~Dean A. Banks, D.D.
COUPON SAVINGS
SPIRITUALITY GUIDANCE
What is the Spirituality Guidance Channel? SGC is a video portal designed to introduce spiritually inclined individuals to be exposed to spiritual videos, radio, teachers, music, art, books, resources and links from a selected group of teachers and requests from viewers. Each featured coach/teacher will have their own page highlighting any videos, audios, websites or printed material they have produced. This portal will be regularly promoted on the Internet through social networking and targeted marketing channels. Please visit the website at the following address:http://www.spiritualityguidance.com and email me at webproducer@hotmail.com with any suggestions, links or materials. Thank you for your most courteous participation in this project. I welcome your input. ~Dean A. Banks, D.D.
GOD LOVES YOU!
Always remember; God loves you! That's why you are here. To share what you have been blessed with, with others.
Give to others what you desire the most and you will be blessed ad infinitum. All else is double talk. Give to others what you desire and you will live eternally in health, wealth, prosperity and abundance everlasting.
Live in peace, understanding, joy and Divine love everlasting by sharing your talents, skills and abilities with others.
Love God as God loves you and you will see eternal fulfillment! ~Dean A. Banks, D.D.
THE GOVERNMENT IS
NOT THE ANSWER?
Do progressives see the government as the answer to all of our problems? But what does it mean to be progressive? "Progressivism is a broad philosophy based on the Idea of Progress, which asserts that advancement in science, technology, economic development, and social organization is vital to improve the human condition.
The contemporary common political conception of progressivism in the culture of the Western world emerged from the vast social changes brought about by industrialization in the Western world in the late 19th century, particularly out of the view that progress was being stifled by vast economic inequality between the rich and the poor; minimally regulated laissez-faire capitalism with out-of-control monopolistic corporations; and intense and often violent conflict between workers and capitalists, thus claiming that measures were needed to address these problems [Wikipedia.com]."
But are progressives proponents of big government? Some are and some aren't. Since I am not a proponent of big government, then am I not a progressive? Since we all have to deal with the greed of over the top capitalists it is a blessing that we have about 35% socialist programs to help those who have used the sweat off of their own backs to make giant profits for the corporations that pay hardly any taxes. Socialism and Capitalism are inherently NOT bad. It is what greedy or manipulative people do with them that causes the problems. Stop soap-boxing about ways of thinking and start helping your fellow humans.
Look ahead for the blessings of your families to unfold in a healthy economy that provides wealth, prosperity and abundance for ALL!!! Be progressive with a good balance of conservative and liberal ideologies. Stop posturing based on what you don't know in favor of what you believe without challenge. Think of everyone's welfare and contribute toward that more than simply survive in your own selfish world. Be ye therefore progressive! ~Dean A. Banks, D.D.
THE SINGULARITY
Choosing the singularity of experiencing Divine love over the duality of separation and division reveals a heart that not only seeks the truth, but desires to live in the truth.
Those who repeatedly posture, fight or resist those who appear different from them are not seeking to live in Divine love. If they were, they would be building bridges to all more than building walls to isolate.
Be ye therefore perfect in Divine love more than imperfect in acrimonious division. ~Dean A. Banks, D.D.
OUR PODCASTERS
by Dean A. Banks, D.D.
Currently Bobby Hinkle, Elizabeth May Sutor and Dean A. Banks, D.D. have uploaded podcasts. Robert Yarbrough will be added soon. Just click on the podcasters placards below and click on the Podcast title. Currently there are five podcasts on Bobby Hinkle's page, one on Elizabeth Sutor's page and nine on Dean A. Banks, D.D.'s page. Stay tuned for more! Thank you for choosing us!
What is the Spirituality Guidance Channel? SGC is a video portal designed to introduce spiritually inclined individuals to be exposed to spiritual videos, radio, teachers, music, art, books, resources and links from a selected group of teachers and requests from viewers. Each featured coach/teacher will have their own page highlighting any videos, audios, websites or printed material they have produced. This portal will be regularly promoted on the Internet through social networking and targeted marketing channels. Please visit the website at the following address:
http://www.spiritualityguidance.com and email me at webproducer@hotmail.com with any suggestions, links or materials. Thank you for your most courteous participation in this project. I welcome your input. ~Dean A. Banks, D.D.
SUNDAY MORNING SERVICE WITH
DR. DEAN A. BANKS, D.D.
Welcome to our new Sunday Morning Service by Dr. Dean A. Banks, D.D.
Every week Dr. Dean will be engaging subjects that are pertinent to your growth and expansion into recognition of; respect to; and communication with your inner spirit.
Please feel free to comment or suggest topics for review. May the Divine always bless you and your families! ~Dean A. Banks, D.D.
CD/DVD
SPIRITUAL BOOKS
SAYINGS
"Ignorant compassion can be like a glove without a hand." ~J Ross Dock Hester
"Compassionate ignorance acts like the glove has a hand in it; even when it doesn't!" ~Dean A. Banks, D.D.
DEISTS
The forefathers (not four fathers as some believe) of the United States of America were mostly Deists who believed in the existence of a God on the evidence of reason and nature only. Deists reject supernatural revelation; this is what distinguishes them from theists.
Another tenet of Deism is that our reality was created by God as such; and that God left us to our own devices and has since remained indifferent to it. If this is true, we can see why the Constitution of the United States of America was written the way it was.
Mostly to provide inalienable rights to, at first, slave owning white land owners. Other races, women and children were considered chattel and not 'free' men. It was a way to secure their declared rights over the rights that were oppressed by King George III of England.
Over the course of our history, it has come to mean ALL people; any immigrant race, women and children; not just successful white male landowners. Peace. ~Dean A. Banks, D.D.
PODCASTS
Are you on the run like me every day? Do you want to listen to inspirational talks right on your cell phone? You can access the Spirituality Guidance Channel Podcasts directly by going to this link on your cell phone browser.
It will automatically redirect to a cell phone friendly website that makes it easy to access all of our podcasts.
Go check it out! Plug in your ear buds and listen to the inspiration you need to get through your day.
Every day we keep adding more and more podcasts to serve your spiritual needs. Check out Reverend Bobby Hinkle, Reverend Robert Yarbrough, Elizabeth May Sutor and Dean A. Banks, D.D. speaking on insights you need to hear.
Thank you for visiting the SGC Podcast mobile website! ~ Dean A. Banks, D.D.
UNDERSTANDING
Is it true that living in the truth requires an understanding of each other's thoughts, feelings, words, actions and behaviors? If so, how do we acquire that understanding? By sharing our thoughts, feelings, words, actions and behaviors with each other we live from our inner spirit and seek common ground. Our thoughts and feelings have similarities and differences and as a result, are subjective. Their meanings will be different for each person. Not so with words.
Words create vibrational frequencies that we feel in our gut and not just hear with our ears. That is why it is important to know the definitions of words. Without a common definition based on the true origin of the word, we would be communicating without an understanding of what we were actually talking about. Correcting people the use and misuse of words is NOT trying to change their beliefs about the words. It is promoting a more accurate understanding of their definitions and, as a result, a more thorough knowing of the thought processes and what motivations come from those thought processes.
When people misunderstand your intent and react defensively toward you about correcting their definitions of words, it is their ego that is reacting to you disturbing their comfort zone of their accepted beliefs. If they are truly spiritual, they will seek out and investigate what you have shared in order to arrive at a more thorough understanding of what they actually believe. Don't allow their egos to bash you with their stupidity. Stupidity is 'knowing' the path to knowledge and resting on your laurels of your accepted beliefs; whether they are accurate or erroneous. Remember, ignorance can be cured by investigating what you don't know. Stupidity is a choice based on laziness. If you truly want the truth, get off of your ass and go investigate. Otherwise, you truly have nothing intelligent to say. Peace. ~Dean A. Banks, D.D.
What is the Spirituality Guidance Channel? SGC is a video portal designed to introduce spiritually inclined individuals to be exposed to spiritual videos, radio, teachers, music, art, books, resources and links from a selected group of teachers and requests from viewers. Each featured coach/teacher will have their own page highlighting any videos, audios, websites or printed material they have produced. This portal will be regularly promoted on the Internet through social networking and targeted marketing channels. Please visit the website at the following address:
http://www.spiritualityguidance.com and email me at webproducer@hotmail.com with any suggestions, links or materials. Thank you for your most courteous participation in this project. I welcome your input. ~Dean A. Banks, D.D.
EBOOKS
WHAT IS A MOMENT?
What is a moment? Is it just an indefinite short period of time? An indefinable instant where your perception of things change? Or is it a measurement of about one second of time? Moment comes from the Latin 'momentum' which is a movement from one state into another along a timeline. The past is one second behind you and the future is one second in ahead of you. But what truly happens in the moment, or second of time?
Astrophysicists measure the 'moment' or 'second' of time after the Big Bang in units of Planck time; a mathematical construct that represents a rough time scale at which quantum gravitational effects are likely to become important. During the one second after the Big Bang the single 'superforce' split into four separate forces; electromagnetic force, strong nuclear force, weak nuclear force (which causes the stars to shine) and gravity (the weakest force). In other words, the expansion of the initial creative force divides into lesser forces that govern the interaction of matter and energy (physics) in the perceived dualistic reality. The expression could be 'in the twinkling of an eye' or in 'the blink of an eye'.
A great deal of significance occurs in a moment of time. Einstein postulated that space and time are inextricably tied together in the perceived dualistic reality. The only time they aren't are in the singularity of a Black Hole (Big Suck) and the singularity of a White Hole (Big Bang). Some astrophysicists believe that a Black Hole in our universe connects to a White Hole in another universe through a tunnel labeled a Wormhole; similar to how a worm bores through and apple from one side to another by going through it instead of around it. A great deal can occur in a second or moment of time.
You can move from one area of space/time to another. If you stand in the middle of street at the same time a car passes by you are occupying the same space/time and you will be hit by the car. If you allow the car to pass by first or stand in the middle of street after the car passes by you will not be hit by the car. Einstein also postulated that space/time can be curved by gravity. A large planetary or solar mass generates enough gravity to curve space/time and even the pathway of light (gravitational lensing). It is in a moment of time that forces that govern matter and energy can alter the pathway of how matter and energy behave.
Your thoughts are energies from your emergent consciousness. Consciousness 'emerges' from electro-chemical exchanges in your brain that observe, collate, perceive and define your perceived reality. Spiritual awareness comes from a convergent  consciousness that 'converges' the unseen dimensions of reality (dark matter and dark energy) into a 'momentous' understanding of your place in the grand scheme of things. Just as the undercurrents of water in the ocean ultimately guide your boat from the open seas to dry land so do the unseen guiding forces bring you into alignment with your individual purpose.
It is in this moment that you can 'feel' the expanse of the omniverse (or multiverse of dimensions) and come to a 'knowing', which ultimately supersedes your repeated thoughts of truth known as your beliefs. In the moment of creation we expanded from what 'appeared' to be nothing into what we observe as something. Just as the pre-classical Greek philosopher Parmenides stated, "It is necessary to speak and to think what is; for being is, but nothing is not." What we believe is nothing is actually something that we have yet to understand. We live in a soup of energies that are tied together to create our reality. We cannot see or measure some of these energies and because we don't doesn't mean that they don't exist.
That is why Ram Dass stated, "Be here now." It is in the moment of NOW that we come to know our connection to everything; whether perceptible or not. It is in this moment that we can choose to fulfill our Divine purpose in Divine order to be, do and have what we need when we need it to fulfill the very reason we were created. Stop short-changing yourself with excuses, procrastinations and avoidances that delay what is already yours. Be here now in this moment and feel the soup in which you swim each and every day.
The unseen forces of Divine guidance will move from the singularity of spirit into the duality of our perceptions when we ALLOW them to be without our egos controlling, dominating or manipulating their flow to our own selfish ends through our erroneous beliefs. Be the perfect creation you already are and get out of your own way each and every day. It is in your willingness and following through that you will grow and expand your awareness that you are a spiritual being having a human experience and NOT the other way around.
Live in this moment and know life more than believing in it. Only you can be here now instead of living in the past or yearning for the future. May the Divine bless your steps each and every day! ~Dean A. Banks, D.D.
WEATHER
VIDEOS
SPIRITUAL BOOKS
DONATIONS
CD/DVD
EVANGELICAL OBFUSCATION
To all my Christian friends I send greetings and a new podcast for your consideration. Please listen to it with an open heart and understand that I have come to this place through many years of diligent study, introspective meditation and Divine service to many different types of people.
This podcast is the result of dealing with too many people who skew Christianity to suit their own agendas. I sincerely hope you enjoy this podcast and may God bless you and your families always.
To my non-Christian friends, I sincerely hope it gives you some of the answers you need to research the truth on your own and learn how to deal with those who are so tunnel-visioned that they cannot see the light of day. Peace and blessings to everyone! ~Dean A. Banks, D.D.
EBOOKS
HEARING AND LISTENING
Hearing the truth and listening to what it imparts are two different things.
Listening not only requires paying attention to what is being said, but a willingness to understand the truth and be aligned with it above all else.
If you lack attention, discernment and understanding, then how can you ever expect to not only learn the truth, but to live by it?
Attitude does determine altitude; because if you don't want to arrive at the truth, then why are you even listening? ~Dean A. Banks, D.D.
EBOOKS
LIVING IN FEAR
When you live your life from a too conservative viewpoint you are living more in fear than anything else. Fear of limited resources, fear of what you say, fear of what you believe, fear of harm from others or the government, fear of being unjustly accused, fear of being judged by your peers, fear of unjust governmental punishment or imprisonment and fear of being held responsible for disobeying the laws of this country. Based on these fears the conservative mindset blanketly discharges the wisdom of the liberal and progressive mindsets as being unconstitutional, weak and enabling others to live off of the state. Nothing could be further from the truth!
Since when does respecting other people, helping them to reach their goals and being supportive of all in your community ever constitute a chastisement? Only in the conservative mindset of fear do others become commodities, chattel and minions of their whims, yearnings and cravings. Thank God for those of us who can see directly through the conservative Republican bullshit and call it out for what it is; selfishness, separation and bowing to the elite. Only when we choose to live in faith instead of fear will we be acting responsibly enough to honestly help ourselves and others.
There is only the Earth Race; we are all living and breathing humans, mammals, animals, insects and plant life that depend on each other for survival. Why not build a world where faith in each other cancels out all of the loathing and fear of the conservative mindset. Yes, be conservative and not wasteful of our resources. However, be liberal with how all living beings have a right to life. Allow peace, understanding, joy and Divine love to flourish instead of war, ignorance, misery and animosity to rule over our existence. It is up to us to stop fighting, resisting and denying what we don't understand in favor of the antiquated 'what has always worked model of conservative backwards thinking. Be ye therefore conservative of ego and liberal with the Spirit of God! ~Dean A. Banks, D.D.
TRAITS
What is the one behavioral trait that defines Republicans and Democrats? Republicans use fear to get what they want and Democrats use faith in community to get what they want.
Libertarians use selfishness as a just platform and progressives use selflessness as a just platform. If you choose fear, you will reap the consequences just like your choice of faith; the difference is in the results we all reap from those choices.
Be conservative in maintaining and monitoring your resources, liberal in sharing your talents, skills and abilities with others in your community, libertarian in maintaining your health and progressive in sharing Divine love with all.
Argue with that and your ego is more in control of your life than you care to admit. Peace. ~Dean A. Banks, D.D.
WHAT IS A STRAW MAN?
What is a straw man? "A made-up version of an opponent's argument that can easily be defeated. To accuse people of attacking a straw man is to suggest that they are avoiding worthier opponents and more valid criticisms of their own position: "His speech had emotional appeal, but it wasn't really convincing because he attacked a straw man rather than addressing the real issues." [dictionary.com]"
Now, if you examine the issues thoroughly and you know that specific results require specific instructions or behaviors, then making generalized statements about the character of an individual's or group of individuals' demonstrated results is NOT creating a straw man. It is logic coupled with intuition based on observation, perception and reflection of events, occurrences, situations and circumstances of the 'behavior' of those who 'demonstrate' what the issues are about.
Those on the receiving side call it a straw man argument to dissuade others from the fact that is this behavior comes from a certain mindset and heartset of either selfishness or selflessness. As with all straw men you must keep a lit fire away from them or they will catch on fire. However, in logic a straw man is predicated on premises directed at someone with demonstrated behavioral characteristics that yield specific results. If the shoe fits, wear it. If it doesn't, then chuck it off!
As for the straw man, his only goal was to get a brain. I can only pray that those who continually resort to the response of a 'straw man argument' will realize that their mindset and heartset WILL create specific behaviors that reflect the characteristics of the straw man. Peace. ~Dean A. Banks, D.D.
MY LIGHT
I am that which is deep within you expressing Divine love into all of creation. My light comes from your inner well-being and expresses itself into the dynamic extremes of polar opposites which create your illusion of external reality.
Know each and every day that I am deep within you giving you Divine love at each and every moment of your perceived life. You are my essence of eternal being and your awareness of that is in direct proportion to your ability to allow my presence and essence to flow through you into your perceived world.
The more you allow me to be that which guides you, nurtures you and blesses you the more you will experience peace, understanding, joy and Divine love in your world. Live each and every day in divine health, wealth, prosperity and abundance.
Don't allow the limited experience of others to stifle my connection to your Divine heart. Be the essence of Divine love everlasting by allowing me to be thee. I am the essence of your being. I am that, I am. ~The Divine Infinite Spirit of God.
DIVINE LOVE FLOWS
When you finally decide to let go of the bullshit is when Divine love flows.
Complaining about what has happened, what is happening and what might happen negates the flow of Divine love.
Master yourself enough to STOP complaining and you will be surprised at how things flow into your life that bless you immensely. ~Dean A. Banks, D.D.
THE TRUTH ZONE
Picture if you will a world where people mean what they say and say what they mean. A world where no one gets offended… a world where people don't fight and resist what they don't understand…a world where every effort is made to help each other become the best that we can…we have just crossed over into…The Truth Zone.
EBOOKS
MORE SAYINGS
Only when you feel the joy in living will your life be the reflection of eternal joy. What you feel within creates the reflections without. Broadcast your gratitude for life and joy will always surround you! ~Dean A. Banks, D.D.
Even nothing is something when something is nothing! ~Dean A. Banks, D.D.
Anyone who has used you to make a fortune off of your back and then denies you the dignity of sharing in that fortune, is only out for themselves. ~Dean A. Banks, D.D.
"Those who cannot remember the past are condemned to repeat it." ~George Santayana
ANIMAL WELFARE
Today's Video Reading for
Sept 24th, 2017
by Angels Whisper
CD/DVD
ANIMAL WELFARE
REPUTATIONS
Yesterday I received a posting about a group in Africa seeking relief for the feeding of children. I noticed a harsh comment from someone chastising the person posting to never again place requests for donations on their news feed again. I began to think about those who do this and their self-righteous indignation like someone is hurting their 'reputation'. It's not very hard to research whether or not the need of this group is genuine; feeding starving kids is an honor and a privilege, yet this person felt the need to chastise the person seeking donations as if they were doing something wrong.
It always amazes me about those who place a stigma upon the asking for monetary help. My wife and I have had a genuine need to stay in our home because we simply don't make enough to survive. We have applied for work over and over and the only reason we can surmise is because of our 60+ years in age. Yet, we have been assaulted by one person after another with "why don't you pick yourself up by your bootstraps and get a job." The thing they seem to forget is that you have to have bootstraps in order to follow their assessment of YOUR situation.
There is no 'sin' in asking for help. We have found that it is totally liberating to your erroneous beliefs. Without the help of many people here on FB we would be on the street. People whom we have never met reached out to us and helped us maintain until we can maintain on our own. We are so blessed and thankful for all of your help. The fact is that when you allow others' beliefs to interfere with your unfolding path you become anxious and edgy. You sometimes feel that you should be doing more even though you know you have done the best that you can.
It is this stigma about money that people impose on each other that is the real problem. Money is no more than a representation of the exchange of value in products and services. It is the method by which we assign value to those products and services. It should never be stigmatized by ignorant people who have no clue about its purpose, yet we allow these false beliefs to influence our individual assessment of our progress. We are still in the thick of things and are trying to get out of the thicket.
We know just how blessed we are and thankful to all of you who have helped. We both seek whatever work we can get while expanding The Spirituality Post, The Spirituality Guidance Channel and The Spirituality Guidance Channel Podcasts. We believe that we are serving others with our talents, skills and abilities each and every day. We would like to thank all of you for your ongoing help and please pray for us, repost our link or donate if you are able. Thank you for blessing us with your understanding and love. ~Dean A. Banks, D.D.
OFF OF OTHERS BACKS
Remember this when you back those who take advantage of you; those who blatantly lie to you; and those who emotionally rape you to their advantage. They don't give a goddamn about you! They want your support to bolster their egos, their agendas and their bottom lines. Should you hate the rich and those who steer the rudder on Wall Street?
Just because someone is rich does NOT mean that they are evil! It is what they do with their money that makes them evil. Take Donald Trump. He manipulated our system to not pay contractors and when they went bankrupt because of HIS non-payment, he went in and bought their companies. THAT is evil! Yet, some on Wall Street say that is good business. Don't listen to their lies and bullshit. They will say whatever is necessary to misguide you to their own ends.
Despise them for using you to make a fortune off of your back and then denying you the dignity of sharing in that fortune. It is corporations who should be paying taxes and NOT individuals! Our system is topsy turvy because WE have allowed it to be by being distracted with corporate news, entertainment and sports. As long as we allow them to lead by default we have no one to blame but ourselves. Remember the past by being a student of history.
Learn from our mistakes and do what is necessary to move into a collective future of health, wealth, prosperity and abundance everlasting. Don't be condemned to repeat mistakes because they become accepted choices. Be the perfect spiritual being you were created to be and shine forth your light into a darkened world. You were created to be, do and have peace, understanding, joy and Divine love. Live in that despite the darkness in others. ~Dean A. Banks, D.D.
KNOWS MORE THAN YOU
You are only as blind, deaf and dumb as you choose to be. The desires to truly see, listen and speak the truth come from your inner spirit. The yearnings to accept your outer experiences as what defines you make you blind, deaf and dumb. Choose to listen to that which knows more than you do.
Don't listen to what others espouse as the truth for they are guided by what their selfishness defines more than what your inner spirit reveals. See with vision; listen with your heart; speak with authority over your life and define whom and what you are by what you inner well-being reveals.
Be ye therefore perfect as you were created to be perfect! Your perfection is individual and should never be compared to another's! When this occurs, the truth breaks down into instances of accuracy more than the gestalt of perfection.
See, listen and speak from your inner heart and stop being blinded, deafened and muted by your erroneous beliefs and the erroneous beliefs of others! Stand on the truth in repose despite the din of chaos that surrounds you. ~Dean A. Banks, D.D.
OUR WEBSITES
Please visit our websites and send them to anyone you think would need our services. If you are out of our area (Northern Delaware) and know someone in our area, please forward this flyer onto them. We are available for work over the next few months, so please let us know as soon as possible. ~Liz & Dean
Liz:
http://www.banksnet.com/sittingservices
http://www.elizabethmaymusic.com
Dean:
http://www.banksnet.com
http://www.banksnet.com/portal
http://www.spiritualityguidance.com
EBOOKS
WHERE DO I GO TO FIND YOU?
Here is a slideshow music video of the Artist Miya Williams I produced back in 1998.
Miya wrote the song and sang all the vocals. I played synth drums, keyboards and key bass.
Where Do I Go to Find You? is a song about how hard it is sometimes to find the one you love after you've moved on.
Enjoy and God bless all of you! ~Dean
FORM OVER SUBSTANCE
When you choose appearance, form and looks over content, substance and true value, you reveal that you are shallow, superficial and ignorant of the truth. You reveal that your selfishness is more important than your selflessness. You demonstrate that you are living more outside of yourself than from your inner heart.
You are like a neon sign that glows with self-absorption more than self-reflection. Your vapidity is onstage for all who can truly see to view. You might be able to fool others who are self-absorbed but you will never be able to fool those who are aware of the truth. Shared truth is never revealed on a soap box! It comes in silence deep within.
As George Lucas once said in the words of Obi-Wan Kenobi of Star Wars, "Who's the more foolish, the fool or the fool that follows him?" Stop following others and follow what your inner well-being reveals to you in inner peace. Go there every day as regularly as you define your day. Stay focused on what is good for all and not just you! ~Dean A. Banks, D.D.