Stephen Wise - Katriel has been called shaman, healer, sage, wise man and more through the beautiful noise his music makes. He humbly states; "I am in service to humanity through my music." Wise is a multi-dimensional artist/ performer. He is a multi-instrumental musician, playing various flutes, saxophones and keyboards as well as aboriginal didgeridoos, conch shells and Native/African drums. He programs and engineers his own music tracks. Stephen is also a vocalist, songwriter and producer. Stephen Wise spent five years developing songs under Stevie Wonder's production expertise and was featured on two of Stevie's CD's (Characters and Jungle Fever). His credits include performing for Nelson Mandela and winning a semi-finalist spot on Ed McMahon's "Star Search" in the male vocalist category. He has also worked with Patti Labelle, Teena Marie, Boyz II Men, The Roots, John Tesh,Bebe Winan, Ritchie Havens and Britney Spears to name a few.
His diverse musical influences can be traced back to his multi-cultural roots and from growing up with the sound of his mother's jazz records. He would sing Motown and other soul favorites with his cousins and jump on stages singing and dancing at 10 years old. Landing the starring roles 2 years consecutively in the musical plays of his Jr. High School gave him the confidence a performer needs. He formed an original band in High School exploring blues and rock from the influence of the Woodstock phenomenon and the sounds of nature. He experienced these sounds while hiking through the woods of upstate New York and camping out under the stars. He attended State University of New York at New Paltz and Harlem's Jazz Mobile (with legendary Jimmy Heath) simultaneously where he studied music theory. Later, he went on to join a doo-wop singing group called Passion in Brooklyn withWendell Sawyer of Blue Magic and the infamous Dr York. Wise later moved to Philadelphia and worked with musicians and producers with the Philadelphia sound. Notable names such as: Rena Sinakin, TG Conway,Roland Chambers, Norman Harris, Ron Baker, Kenny Gamble, McFadden & Whitehead, Bruce Hawes,Nick Martinelli, Doug Grigsby and others. These were the musical associations that led him to meet and work with Stevie Wonder. Brotha Wise was flown to Los Angeles to join the group Myx that Stevie was producing as a lead vocalist and writer. Creatively he had always related to Stevie's writing style. Being the same astrological sign (Taurus) as Stevie, he also wrote about humanitarian themes and had a similar melodic style. Wonder and Wise had an interesting one-on-one relationship in the studio together. Many late nights trading musical ideas helping Stevie to perfect his own arrangements, as well as working on the group Myx's project, forged a friendship that has lasted for years. (CONTINUED NEXT COLUMN)
The premiere online multimedia resource for anyone on a spiritual path.
"Spirituality Guidance is the art of leading individuals to observe, collate and evaluate the facts. It frees the individual from judgment and allows your spirit to truly be free. By utilizing facts and not opinions, an individual can become one with the desires of their heart. The ultimate goal is to actualize these desires through prayer, meditation and service." ~Dean A. Banks, D.D.
Our mission here is to provide you with as many tools and teachers as possible to not only discover your Oneness with the Divine, but to maintain an ongoing relationship with the Creator of the entire omniverse.
Let It All Go
No matter how bad it might look, no matter how bad you might feel about things, no matter how the deck might appear stacked against you, let it all go and trust in God. When you are honest with yourself and honest with the world no matter what forces of evil that will rise up against you will not be victorious. The Creator of the entire omniverse blesses those who trust in the presence to move Divine order. No amount of trying, worrying or apathy can change the fact that the Creator loves you completely. Believe this. Know this. Embrace this. It is your gift and you need to accept it and use it. Peace. ~Dean A. Banks, D.D.
Those Who Have Deny
Those who feel entitled are those who deny the 'entitlement' of others. In fact, Social Security and Unemployment are INSURANCE programs; NOT entitlement! ~Dean A. Banks, D.D.
Constant Motion
Always remember that the omniverse is in constant motion in natural order. It is changing, fluxing and rearranging itself in growth and expansion known as cosmic inflation and counterpointed with entropy. When we feel this inherent motion and align ourselves with Divine order we affect this natural growth and expansion as co-creators in this omniverse. We are children of the Most High and the omniverse is our co-creation. Act responsibly and co-create beauty, love and peace by not worrying about what negative could, and most often, won't happen. Be ye therefore perfect! ~Dean A. Banks, D.D.
STEPHEN 'KATRIEL' WISE
CONTINUED...

When Stephen Wise returned to Philly in '92, he partnered with Steve Rubin and Clay Sears to create theCutting Edge Orchestras dynasty. Together they forged what became one of the most sought after bands in the private events industry throughout the Philadelphia tri-state area of the Delaware Valley, including weddings, bar/bat mitzvahs, corporate events and other private parties. This led to a series of orchestras that became the springboard of quite a few very successful and notable names in the music industry like soul producer James Poyser, Justin Guarini (first American Idol winner) and Imani (Star Search winners). Other musicians in the Cutting Edge stable went on touring with some of the biggest names in the music industry. Stephen Wise is the seasoned and successful bandleader and lead vocalist of the Stephen Wise Orchestra. Through the charismatic style and musical talent of Stephen and the band, they have won the approval of literally hundreds of satisfied clients and their guests. The orhestra's vocalists sing every style of music you can imagine. While managing the orchestra Stephen built a home studio and recorded his own music. At the turn of the new millennium, the age of Aquarius, Stephen Wise's original sound began to change. His ears started to stretch as he listened to more world and meditative music. He reached deeper into spiritual/ceremonial music from diverse ancient cultures. At that time he predicted that the next wave of music would be One World Music. During this time he received his spiritual name Katriel (Hebrew for "God is my crown"). Katriel has woven all of his experiences into a soulful sound that reflects his truly universal style. With six works of art completed he says he's just warming up and as he puts it; "My songs are written to help awaken the divine I AM presence inside everyone to be realized. Music is the one medium that has the most potential to create a shift in the planet's vibration and heal the masses. We all must continue to join the ranks of lightworkers everywhere that are holding higher vibrations of LOVE. Let's create a global effect and collectively usher in a new era called The Great Loving; the great leap in consciousness so many in this world have been yearning for since the beginning of spiritual awareness."
SONG TITLES

Love Cures
Wise Children
Just A Matter Of Time
Divine is Within You
Love & Live
God Is All There Is
Walkin' Stick
Indigo Eyes
I AM Like
Peace In The Middle East
Only Love
One With You
Light Years Away
Released in 2008.

Sweet, soulful melodies and rhythms with positive affirming lyrics and silky smooth vocals that have a global healing effect including two reggae songs and sacred world instruments on several others.




Click HERE if the above button won't work.
CHECK OUT THE AD BELOW FOR KATRIEL'S WINTER WELLNESS RETREAT IN JAMAICA
December 1 - 8. 2015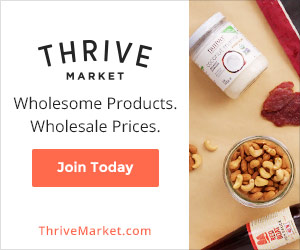 Talks on Spirituality, interviews and book excerpts from participating authors and speakers.