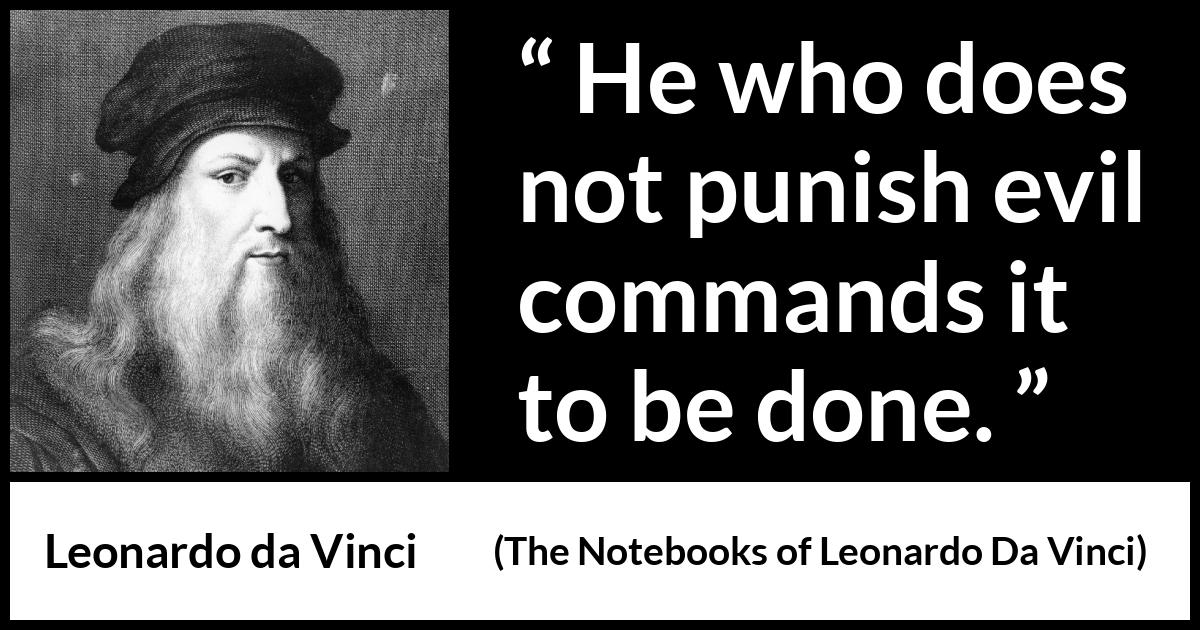 FORM OVER SUBSTANCE?
When you get caught up in the 'form' of worship of your accepted deity over the 'substance' of the honesty and integrity in your heart, you are not only missing the point of exercising true faith, you are wasting your time in fruitless activities. Pomp and circumstance, endless rituals and over the top piety will NEVER bring you 'closer' to God! They are a trap for those who are not willing to give their inner heart in Divine service to others.
Praying in public, meditating in group settings and serving others for the recognition of humankind drives you further away from dedicating your inner heart to being One with the Divine. The more you look for your spirituality or 'salvation' from the attention of others, the more you separate yourself from God.
It is NOT that you are realistically separated; it is that you have chosen to separate your consciousness from the Divine blessings you already have in private for the public recognition of your presumed piety. Stop your roller coaster ride or chasing your tail for the recognition and admiration by others. It is a futile attempt to share Divine love; it is more placating your selfish ego!
Pray and meditate in private. Share your talents, skills and abilities in Divine service to others secretly without looking over your shoulder to see who is watching. Give Divine love genuinely from your inner heart. Be at peace with whom and what you were created to be. Understand your Divine purpose and trust completely in how the Divine guides you to be. Live in ongoing joy for living from your inner well-being. Revel in the presence of Divine love everlasting by being honestly grateful within.
Drop all of the external accoutrements of demonstrating to yourself AND others just how much of a 'believer' you are. All of that doesn't really matter. What truly matters is the integrity of love in your heart. Let go of seeking recognition for following the supposed rules and allow Divine grace to move you into complete and utter fulfillment! It is NOT only in what you do to serve others and yourself; it is in how you serve them AND yourself as well! Be ye therefore perfect in love just as the Spirit of God is perfect in the love that you have been graced with in your life. Be thankful; humble; and full of integrity! ~Dean A. Banks, D.D.

PARROTS
When you parrot 'what you heard', what someone else 'believes' or what has been 'written down' without evidence to back it up, you are jumping on the bandwagon of accepted thoughts and beliefs and broadcasting their conclusions as being yours. In other words, you are espousing the 'beliefs' of others; whether accurate or erroneous.
When a fact is observed it is filtered through your individual belief system and an opinion is formed by how your belief system skews the facts to make you feel comfortable with their 'possible' ramifications. Your brain continually 'lies' to you in order for you to make the steps necessary to ensure your self-survival at ALL costs.
Stop squawking what you have heard without testing its veracity and validating its occurrences. If your 'word' truly means something to you, then find the evidence to back it up. Otherwise, shut the fuck up! ~Dean A. Banks, D.D.

THE WORLD ACCORDING TO ROGER
VIDEOS
SERVICE IN PRAYER
Elizabeth and I would like to invite you all to our site 'Service In Prayer'. For many months we have been led to offer a way for our online friends to have a forum to share our prayer needs with each other.
The purpose of this website is to connect with one another and share our needs for healing in whatever areas we feel we need. Please visit the website or go to the Facebook forum to post any public prayers on the Wall or PM us for private prayers.
We will pray for you or help you to find Prayer Partners to assist you in healing and realization of your Divine purpose and the unfolding of it in Divine order.
Thank you all for your support, kindness and for blessing us with your ongoing friendship. Peace and blessings to all of you and your families! ~Dean A. Banks, D.D.
OUR PAST ISSUES
Did you miss any of the issues of The Spirituality Post Daily? If so, following are the links to each and every day for you to peruse. Please visit our advertisers and help us to keep going in our service to the spiritual community of souls who long for a greater spiritual perspective on life. God bless you and your families! ~Dean A. Banks, D.D.
COUPON SAVINGS
SPIRITUALITY GUIDANCE
What is the Spirituality Guidance Channel? SGC is a video portal designed to introduce spiritually inclined individuals to be exposed to spiritual videos, radio, teachers, music, art, books, resources and links from a selected group of teachers and requests from viewers. Each featured coach/teacher will have their own page highlighting any videos, audios, websites or printed material they have produced. This portal will be regularly promoted on the Internet through social networking and targeted marketing channels. Please visit the website at the following address:http://www.spiritualityguidance.com and email me at webproducer@hotmail.com with any suggestions, links or materials. Thank you for your most courteous participation in this project. I welcome your input. ~Dean A. Banks, D.D.
GOD'S VOICE
God's voice IS silence. It takes a loving heart to hear it and not a chaotic mind! Go within and listen to what you know instead of hearing only what you believe. ~Dean A. Banks, D.D.
THERE IS NO RACE
One day you will realize that what you put off to do what you thought you needed to do was what you actually needed to do to be fulfilled.
It is better to know that there is no race instead of living in what you believe is a rat race.
Do what you know within is your Divine purpose before doing anything else and you are making the Divine a priority in your life!
After all, you were created to be, do and have what you are more than what you believe you need to do.
Stop fooling yourself with selfish distractions and focus on being what your inner well-being reveals. ~Dean A. Banks, D.D.
ABUNDANCE IS WHERE
YOU WILL ALWAYS BE
Loving yourself each day is the key
To be what you were created to be
Without the love from the spirit within
You will always make excuses and never begin
To move the love in your heart
To effect a perfect start
To what you need to unfold
You must do it and be bold
Ignore what distracts you from your essence
By making the time each day to bathe in the presence
Of your inner well-being within
To follow the guidance you need to win
Be at peace with all of life
Seek to understand, move away from all strife
For in feeling the joy from the end result of your dreams
Will you actualize your purpose and Divine love will flow like a stream
You are meant to revel in health
And meant to channel great wealth
Prosperity is your Divine right, you see
And abundance is where you will always be.
~Dean A. Banks, D.D.
HOW MANY TIMES
How many times do you allow something to happen before you stop believing that there is nothing that you can do about it and resolve yourself to your belief despite the fact that you CAN do something about it?
How many times will you retreat into your shell of mediocrity and feel secure in the safety of erroneous beliefs? How many innocents have to die at the hands of mentally unstable individuals before you start voting for representatives who will actually do something about it?
What will it take for you to start respecting the lives of others more than being secure in your comfy little shell? Will it take some nut case firing at you to get motivated? When you acclimate yourself to being powerless it is your choice that makes you powerless.
Get on the train of growth and expansion and step out of your comfort zone. Do something to effect positive change. We all need you! ~Dean A. Banks, D.D.
ON THE TREADMILL
Sometimes I feel that I am caught on this treadmill of life and that I cannot get off and just rest. I am tired and exhausted and very hurt inside. I think about what Christ said on the cross; "1 My God, my God, why have you forsaken me? Why are you so far from saving me, so far from the words of my groaning? 2 O my God, I cry out by day, but you do not answer, by night, and am not silent. (Psalm 22:1 - 2, NIV).
In this pain comes the release of all (of the) negative 'what ifs' that attack you. In this pain is the freedom from all fear. For at the end of this chapter comes the knowing that God has done for you, and me, what we have ultimately needed. To come closer to an understanding and deep feeling of Divine love. The Divine Spirit of God within has already given us everything that we need to live a fulfilling life.
Without the pains and sorrows, how deeply would we experience our joys? Without the loss and loneliness, how deeply would we experience our togetherness? Without the smell of the putrid and repulsive, how would we sip the nectar of Divine love and revel in its sweetness? We ARE the extensions of Divine love in this world and it is incumbent upon us to not allow that which lies and distracts from taking such a hold on us that we lose all hope. In our darkest hours we always need to know that it isn't over until it is over; and even then, it is not over.
God is with us every step of the way and when we trust in the Divine completely we will never be alone, fearful and hurtful. We will take that which has hurt us and pivot around being thankful for the experience and grateful for the very life we have been blessed with to stand tall and say, "Thank you God for everything!" May God bless all of you each and every day of your life and allow you to live in Divine love everlasting! ~Dean A. Banks, D.D.
REFLECTED BACK
Warning to those who lie and try to control, dominate and manipulate the easy flow of the truth to selfishly create a false image of themselves! Whatever you share with others not only determines your veracity and validations, but co-creates what will be reflected back to you.
As Yeshua clearly said; "And he said to them, "Take heed what you hear; that measure in which you are measuring is measured to you, and it is increased to you who hear." ~Yeshua, Mark 4:24 (Aramaic Bible in Plain English). Don't believe everything that you hear.
There are many out there who need your support and will say and do anything to get you to jump on their bandwagon by using their charisma and supposed dedication to their cause.
When you allow liars to convince you of their veracity without you testing it and validating their claims of its occurrences, then you are being fooled by their commitment to what they believe over what is actually the truth.
Do not randomly bite for food and be trapped hook, line and sinker! Learn to discern the truth by observing the facts, tempering your erroneous beliefs and fine tuning your perceptions.
If not, you will be sharing that which hurts more than helps, distracts more than focuses and denies more than accepts exactly what IS the truth. Be ye therefore discerning more than blindly accepting! ~Dean A. Banks, D.D.
OUR PODCASTERS
by Dean A. Banks, D.D.
Currently Bobby Hinkle, Elizabeth May Sutor and Dean A. Banks, D.D. have uploaded podcasts. Robert Yarbrough will be added soon. Just click on the podcasters placards below and click on the Podcast title. Currently there are five podcasts on Bobby Hinkle's page, one on Elizabeth Sutor's page and nine on Dean A. Banks, D.D.'s page. Stay tuned for more! Thank you for choosing us!
What is the Spirituality Guidance Channel? SGC is a video portal designed to introduce spiritually inclined individuals to be exposed to spiritual videos, radio, teachers, music, art, books, resources and links from a selected group of teachers and requests from viewers. Each featured coach/teacher will have their own page highlighting any videos, audios, websites or printed material they have produced. This portal will be regularly promoted on the Internet through social networking and targeted marketing channels. Please visit the website at the following address:
http://www.spiritualityguidance.com and email me at webproducer@hotmail.com with any suggestions, links or materials. Thank you for your most courteous participation in this project. I welcome your input. ~Dean A. Banks, D.D.
SUNDAY MORNING SERVICE WITH
DR. DEAN A. BANKS, D.D.
Welcome to our new Sunday Morning Service by Dr. Dean A. Banks, D.D.
Every week Dr. Dean will be engaging subjects that are pertinent to your growth and expansion into recognition of; respect to; and communication with your inner spirit.
Please feel free to comment or suggest topics for review. May the Divine always bless you and your families! ~Dean A. Banks, D.D.
CD/DVD
SPIRITUAL BOOKS
SAYINGS
"Sometimes a cigar is just a cigar." ~Attributed to Sigmund Freud; Allen Wheelis wrote this apocryphal quip in his article, "The Place of Action in Personality Change" (1950).
It's all a matter of perspective; and what is relative. And we all know how we feel about relatives! ~Dean A. Banks, D.D.
Just because you haven't recognized your blessings doesn't mean that they haven't unfolded. Being in the now helps one focus on the unfolding potential more than regretting the past and foreboding the future. The Divine has given us all a Divine Purpose to unfold our Divine gifts in Divine order in accordance with Divine will. God owes us nothing! What we owe God is to be whom and what you were created to be and share that with others; nothing more, nothing less! ~Dean A. Banks, D.D.
It has been said that once you believe, signs are everywhere. Well I say, once you know, you become the sign! ~Dean A. Banks, D.D.
It is in the sharing with the poor that we become rich. ~Dean A. Banks, D.D.
God will always provide you with all of your heart's desires! And it this is true, then stop yearning for what your ego wants and start desiring what your spirit knows you need to have! ~Dean A. Banks, D.D.
When you get emotionally attached to anything you are not allowing the Spirit of God to flow Divine love through you. Your focus is on a 'construct' more than the reality of your inner Divine love. Peace. ~Dean A. Banks, D.D.
It is better to let go of what you believe is happening than to alter reality to suit you erroneous beliefs. ~Dean A. Banks, D.D.
America is only as great as those who recognize the truth and act on it! ~Dean A. Banks, D.D.
AFFIRMATIONS
Affirmations for positive change are a good thing. However, many people 'try' doing affirmations and give up when they don't see the results manifested immediately. The problem is, that when we 'try' it is our egos that is doing the 'trying' and NOT our spirit allowing the positive change to occur.
Instead of using affirmations to 'try' effecting change, make the affirmations 'declarations' that affirm what you desire and then step away by letting go instead of 'trying'. The reason most people have difficulty is because they are trying more than allowing. We must stop trying and allow that which is healing to heal us.
I know it sounds too simple, but it is the key to accepting healing. Instead of using our minds to just think about affirmations, we must feel it deep within our inner hearts. We must see the end result of being pain free and feel the joy of being there. This, in turn, will create a mindset AND heartset that will allow healing to transpire.
We must trust completely in the Divine to affect healing and allow it to take place within our inner hearts BEFORE we experience it being manifested. May you all experience peace and complete healing by declaring that which is already yours! ~Dean A. Banks, D.D.
WHAT DO YOU DO?
What do you do when your plans in life don't pan out? Do you regret your choices in making those plans or do you chalk them up to you simply being misguided? As a result, do you stop making plans and just wing it in life looking for 'happy accidents' and 'surprises' to just pop up in your favor?
It's always good to make plans; you just need to be flexible enough to allow mid-course corrections to be implemented! Do you just 'hit the road' without a clue about where you are going? Or do you look at a map or follow the GPS to get to where you going?
Just like the GPS gives you an updated path for you to follow, doesn't necessarily mean that it is the safest and quickest path to getting to your destination. There are so many variables that we cannot possibly incorporate into our decision making processes that we would end up doing nothing because of overwhelm. Make a plan and follow it until you 'feel' that you need to change course in order to safely arrive at your destination in a timely fashion.
Move with the flow by allowing that which is the 'God Positioning System' to guide you safely and on time to your destination. Stop interfering in the flow of the omniverse with your petty and unsupportive 'wants' to control just 'how' you get there.
Giving up on how things unfold releases the fear that comes from 'not knowing' what is coming next. Be ye therefore attentive to the changes in direction that come from your inner heart! ~Dean A. Banks, D.D.
CHANGING REALITY
Consciousness actually changes reality. This is why we are co-creators of our experience.
What happens to us is a direct result of how we think AND feel. Don't believe this?
Then what you think and feel is what you get; it's as simple as that.
We are quantumly entangled with the omniverse in which we live and breathe.
There is NO escaping that even if we don't believe it. ~Dean A. Banks, D.D.
ENTITIES?
Do you believe that we are separate entities just like islands in the ocean? Or have you learned how to look below the surface to see what lies underneath? An island on the ocean is nothing more than a land mass that comes from the ocean floor up to the surface of the ocean and then rises above the surface to be seen. This delicate balance can be changed at any point in time due to atmospheric or geologic upheaval that disrupts the 'normal' state of affairs. The same is true with your consciousness.
When we accept what our senses 'see' on the 'surface' and what they reveal to our consciousness through perception, we are only seeing what is 'above' the level of understanding without seeing what is 'below' that is supporting its very existence. The more science investigates the 'unseen', the more it comes to realize that it supports the existence of the 'seen'.
Did you know that we share 50% of the same genetic code as a banana? Does a banana have consciousness? A banana grows and expands and fulfills a purpose that contributes to its environment. It provides sustenance to animals and insects as well as shelter for tarantulas. A banana has a Divine purpose programmed into its DNA. We have that purpose already incorporated into our DNA. However, mutations of that DNA have created multi-cellular living organisms that have created an electromagnetic field of 'emergent consciousness' that has the ability to perceive its environment and evaluate its origins and processes. Even though our beings are light years ahead of a banana, we still have that essence within us.
We are inextricably tied to our environments whether we realize it or not. Plants communicate with each other AND with insects and animals at levels that we perceive; yet we dismiss these 'impressions' as not being significant because we are so 'self-absorbed' with our ego-centered yearnings that we simply don't 'believe' that they are 'real'. We cannot survive without the air we breathe, the ground we traverse and the food we consume in our environment. Yet, we so boldly declare that we are on top of the food chain and that everything else that exists is here to serve us. In reality, it is the other way around. We are here to serve our environment; not just for our own survival, but for the survival of ALL!
We are not islands merely floating on a sea of consciousness; we are deeply rooted in our environment to the collective self-survival of all living things! This is especially true with our entire planet. The omniverse is a dangerous environment; yet, day after day we flourish with growth and expansion. Our great day can, at any moment, be disrupted by a comet, asteroid or giant meteor bringing death and destruction. A simple quarter of a degree change of our axis tilt could rip our atmosphere away into space. A lessening of our magnetic field could allow lethal solar radiation to mutate the DNA of every living thing on this planet yielding complete genocide.
We exist in a Divine balance of forces and energies that align perfectly with each other to afford our collective growth and expansion. Give back to the system of life that has given you life. Stop raping and pillaging the environment that you depend on for your very existence! Live truly by allowing that which has given you life to give life to others and all living beings; and our planet! Be ye therefore supportive of life and not undermining its very existence! ~Dean A. Banks, D.D.
THE WAY IT IS?
When you choose to accept what appears to be happening to you as 'the way it is', you have chosen to be a victim to your circumstances instead of a co-creator to your fulfillment. Though the world may look like it is crashing down on you it is your fear that is causing your perception that it is crashing.
Doubt, worry, fear and guilt are the tools of self-destruction. Know that you are a child of the Most High and fear not. You have been blessed with life and Divine love everlasting. They are your initial victories and you should build all of your life's victories on them instead of undoing what you know is already yours.
You are the enlightenment. You are the living joy. You are the extension of Divine love everlasting. Be that! Not what you feel and perceive you are. God bless you! ~Dean A. Banks, D.D.
GIVE FROM THE HEART
When you give from the heart, you get from the heart.
When you fear from the mind, you lose faith from your heart.
When you move from me into we, you share Divine love and reap all the benefits of a replete life of health, wealth, prosperity and abundance! ~Dean A. Banks, D.D.
What is the Spirituality Guidance Channel? SGC is a video portal designed to introduce spiritually inclined individuals to be exposed to spiritual videos, radio, teachers, music, art, books, resources and links from a selected group of teachers and requests from viewers. Each featured coach/teacher will have their own page highlighting any videos, audios, websites or printed material they have produced. This portal will be regularly promoted on the Internet through social networking and targeted marketing channels. Please visit the website at the following address:
http://www.spiritualityguidance.com and email me at webproducer@hotmail.com with any suggestions, links or materials. Thank you for your most courteous participation in this project. I welcome your input. ~Dean A. Banks, D.D.
EBOOKS
OUR WEBSITES
Please visit our websites and send them to anyone you think would need our services. If you are out of our area (Northern Delaware) and know someone in our area, please forward this flyer onto them. We are available for work over the next few months, so please let us know as soon as possible. ~Liz & Dean
Liz:
http://www.banksnet.com/sittingservices
http://www.elizabethmaymusic.com
Dean:
http://www.banksnet.com
http://www.banksnet.com/portal
http://www.spiritualityguidance.com
HORSE LOGIC
Mass shootings of innocents are fomented by the defending of guns by gun freaks changing the subject from the facts into their beliefs about those facts.
The old horse logic argument they present is accepted by the simple minded and ends up in doing NOTHING! Ultimately, that is what they want in order to maintain the status quo.
People should form a new organization of gun owners SEPARATE from the NRA in which the gun manufacturing lobby has NO influence on stymying background checks and illegal sales without background checks! ~Dean A. Banks, D.D.
INSIGHTS
Attachment is the overwhelming emotional need to put too much credence in the message or the messenger.
We all receive insights at various junctures of our lives and we must heed the message without deifying it or the messenger.
Learning to allow the insight to unfold your Divine purpose in Divine order is what comes when we 'unattach' emotional involvement from the message and/or the messenger.
In other words, allow the blessings of Divine love to guide you without emotional attachment to a desired outcome.
Feel the joy of that outcome without downgrading the Divine desire into an ego driven yearning, which is an 'attachment'. ~Dean A. Banks, D.D.
WEATHER
VIDEOS
SPIRITUAL BOOKS
DONATIONS
CD/DVD
MISLEADING MEMES
Time and time again I have posted memes and commented on how ridiculous these memes are and that they mislead many. Yet, inevitably, someone will challenge me on the meme saying THE EXACT SAME THING I HAVE SAID in refuting the meme in the comments. It is as if they haven't read what I have said at all! Are we a society of drones that only see the pretty pictures and the off the cuff quips that circulate in social media? Are our attention spans so truncated into 140 characters and witty graphics that we miss the entire message? Are we that shallow and vapid that we only care to chuckle and share what is said without researching what is said? Or are we simply too lazy to get off of our ever-widening asses to do the work necessary in testing the veracity and validating the occurrences of what we read and see in posted memes?
As a result I will be posting the following in my response to erroneous memes: "PLEASE READ WHAT I HAVE SAID BELOW BEFORE COMMENTING ON THE MEME. I AM REFUTING THE MEME AND NOT SUPPORTING IT!!!" Can I get any clearer? I have been told by some that I am angry and insensitive to those who have limited mastery of the language and what the terms in that language actually represent. Perhaps that is true; however, my anger comes from the fact that misunderstandings proliferate by people who are too lazy to research, verify and validate the truth before they spread erroneous beliefs to others that are less discerning than most. They perceive it as anger because they are defensive of their beliefs.
My job here is to share the truth despite their erroneous beliefs. I have arrived at my belief system by following scientific and spiritual laws that define expressed behavior. If they don't have a clue as to what those laws are, then it is up to them to learn them; hence, that is why I repeatedly post what I know can help them learn exactly what those laws are. Just because they deny them, doesn't mean that they are correct in dismissing them. Laws work the same each and every time despite one's perceptions of their results. The Law of Attraction, the Law of Abundance and the Law of Allowance always work whether one believes in them or not.
One can deny them all they want and it won't change their charge one iota. Learn how this omniverse operates and follow its rules of engagement. You will learn to live your life replete with health, wealth, prosperity and abundance while sharing Divine love everlasting! ~Dean A. Banks, D.D.
EBOOKS
A PAIN IN THE ASS
Yes, I am a pain in the ass! Yes, I am the perennial gadfly that never stops biting the horse's ass and demands its continuing attention by swiping its tail. Each and every time my Bullshitometer recognizes sheer and utter bullshit I will be calling it out. I will not remain silent in the face of erroneous beliefs. I will challenge them at every turn.
Why? Because too many people swallow bullshit hook, line and sinker. That is why we have so many societal problems because we refuse to challenge the status quo and blindly accept what is spoon fed to us. We need to collectively stand up to bullshit and erroneous beliefs about that bullshit and work together to turn over the rocks that obscure the truth.
Until we all learn to do this, we will be subject to what others believe over what we know within our hearts. The stench of bullshit can only be circumvented by removing yourself from the source of its stench. Eventually the putrid smell will wear off on its own in the face of ongoing truth. Be ye therefore a gadfly that stings society into learning how to be awake and NOT asleep! ~Dean A. Banks, D.D.
EBOOKS
PERFECTION?
The next time you so choose to put yourself down by claiming that you are not a perfect being of Divine love, consider the following:
God doesn't create junk; it's what we do with what we have that makes either pearls or junk! God has blessed us with Divine love.
It is up to us to share it with others and be blessed for doing so. Don't believe I am right? Then how have your current beliefs either manifested pearls or junk? ~Dean A. Banks, D.D.
BEYOND OUR SENSES
There are many things in life that we never sense and yet are responsible for what we are experiencing. Our reaction to what we perceive is the truth comes more from our belief systems than anything else.
Our beliefs are our repeated thoughts that we perceive as true; even if they aren't true! Open your mind and heart to the entire picture; even if you don't sense it.
Feel it, know it and trust in what the Divine has given us as blessings; even though we might not see it as such.
Go beyond what you sense and perceive as real and enter into the realm of Divine knowing; it is there that your inner well-being will bathe you with Divine love everlasting! ~Dean A. Banks, D.D.
WALK IN THE LIGHT
Walk in the Light of Divine love each and every day by giving a smile to a stranger, a helping hand to someone in need and allowing your best to bring joy into your life.
No matter what you feel and react to know and proact with Divine love.
Don't get caught up in doubting what you don't know yet, worrying about what could happen or fearing that the worst will happen.
Peace is maintained by knowing that you are an expression of Divine love everlasting and that only you can choose to proact in love instead react in fear.
Don't get caught in the vortex of negativity that seems like the only way out. The only way out is to choose to go within and know the truth of Divine love. Be ye therefore blessed eternally in Divine love! ~Dean A. Banks, D.D.
AN ENDLESS JOURNEY
Do you believe that your life is an endless journey? Do you feel that each and every day unwinds and you are no further along than you were yesterday, a month ago or several years ago?
Perceptions lie because they come about AFTER you filter them through your beliefs lodged in your subconscious mind's belief system.
Take the route around those beliefs and FEEL the joy of living in your dreams despite any erroneous beliefs to the contrary. Stand up for the beauty of Divine love and live in complete joy. That is your right AND privilege! ~Dean A. Banks, D.D.
TUNNELING THROUGH
According to Quantum Mechanics, when an electron approaches a target at a high rate of relative speed it will 'tunnel' through the target by 'borrowing' its state on the other side of the target from the future in order to tunnel 'through' the wall.
Much in the same way do we need to feel the joy of living in our Divine purpose in the future in order to 'tunnel through' the target to get to the other side.
Feel the joy and move 'through' the target to be on the other side. Your destiny is there waiting for YOU to claim it! ~Dean A. Banks, D.D.
FUSION
When the fusion of science and spirituality becomes complete, we will all understand just how we co-create our reality and make the necessary moves to unfold our Divine purposes in Divine order.
Feel the joy of living where you know you desire to be. See it clearly in your mind and feel it deeply in your heart. Understand just how all of life is a part of you and you a part of it.
Respect all life and share Divine love with it each and every moment. Be ye therefore perfect! ~Dean A. Banks, D.D.
STOP WASTING TIME
When you finally decide to stop wasting time and live from your inner well-being many things will happen. Everything that you believe will be challenged, altered and stripped away.
Why? Because you have graduated from believing into knowing. Next, you will need to graduate from knowing into wisdom. When does that happen? When you share Divine love each and every day no matter what crosses your path!
Wisdom is knowing that we are all extensions of the Spirit of God and that we all must share Divine love with each other. Be that which is in your heart and STOP being distracted by things that will never matter and, in reality, don't matter.
You are here to fulfill a Divine purpose in Divine order and it is up to you to choose that path over your ego's yearnings. ~Dean A. Banks, D.D.
FULFILLMENT
In the expressing of your Divine purpose lays the fulfillment of your life. When you start to make it your one and only priority you will come to realize that life itself is a blessing and that nothing other than sharing Divine love with one another matters.
You have been blessed with talents, skills and abilities that no one else has. Use them to share Divine love with those who truly need it. Be there for them as they are there for you.
You are a being of Divine Light that knows what it needs to do. It is your ego that you have to move out of the way. God bless all of you now, and evermore! ~Dean A. Banks, D.D.
CHANGING THE SUBJECT
The NRA always focuses on the 'possibilities' instead of the 'probabilities'. They always change the subject claiming that we are talking about oranges to their apples.
In fact, it is their distraction from the truth that have caused more unnecessary deaths. The NRA needs to change its initials to GMAA; the Gun Manufacturer's Association of America! We need to demand truth in advertising.
When profit is more important than life, death is a welcome commodity. Follow the money and you will find the machine that generates it! ~Dean A. Banks, D.D.
THERE YOU GO AGAIN
The only thing I can say to the gun proponents who attempt to change the subject when gun control arguments are presented, is to quote their Puppet King Ronnie Raygun; "There you go again!"
Typical gun proponents who add to or insert other topics to cover over the fact that they are losing the gun control argument. Guns in the hands of mentally or emotionally unstable people IS the one and only issue here! Not other social issues parallel to this issue.
Their failed attempts at distraction will not get past me. I know that other social issues will affect the gun issue but without renewable background checks, yearly psych exams, making private sales brokered and weapon 'insurance', we will have too many loopholes available for guns to 'slip through the cracks'.
Keep trying guys; you will get close but no cigar! ~Dean A. Banks, D.D.
BREAKING THE CYCLE
How do you break the cycle of abusing others and self-abuse? You ALLOW your greater good to unfold perfectly in Divine order by trusting the process expressed by the Divine.
Give your problems, heartaches and pains over to that which created your very life and watch the blessings flow to you.
When you let go of that which you allow to control you the Divine blesses you completely with health, wealth, prosperity and abundance everlasting!
The process is always there; it is you that must choose to allow it to do its job without your interference. Stop controlling and start allowing. You will be glad you did! ~Dean A. Banks, D.D.
WARM GUNS
Gun proponents have a way of defending their 'warm' guns. They will protect their fears more than instill faith in their Divine purpose. It is ego and NOTHING else! Always trying to taint the argument over gun control with subject changing, they dance around the issue in hopes of getting you frustrated enough to forget the argument!
They continually compare apples to oranges in a vain attempt to convolute the REAL issues by employing distraction. The very thing they wish to reveal is obscured by the clouds of misinformation that has been perpetrated upon them and then them upon us.
I won't agree to disagree with anyone about anything because that would negate the truth as it is; something I REFUSE to do because I will not compromise with erroneous beliefs! If they so choose, they can; but I won't! I will stand on the truth of the spirit within which seeks to support life and not debilitate it for selfish agendas. ~Dean A. Banks, D.D.
MORE SAYINGS
The heart always reveals the true intention of your spirit. ~Dean A. Banks, D.D.
And the purpose of the American people is to self-govern and not allow corporations to wield unlimited power over our Constitution! ~Dean A. Banks, D.D.
Assuming the position only happens when you acclimate yourself to what appears to exist outside of you instead of what truly exists within you! ~Dean A. Banks, D.D.
Allow the good to unfold! NEVER fight for it! ~Dean A. Banks, D.D.
Fighting is resisting what you perceive is against you. As Carl Jung once said, "What you resist persists." If you don't want things in your life stop fighting them because your attention will always be fixated on them. Peace. ~Dean A. Banks, D.D.
Men want to hear what a woman says as much as how she looks and carries herself. They want this engagement only before sexual intimacy. Most men don't want to hear any chatter after sex. Why? Because the moment becomes too analyzed and not as it should naturally be. Let it flow ladies and men, don't allow pillow talk to destroy the moment! ~Dean A. Banks, D.D.
You deserve the best only when you allow yourself to have it! ~Dean A. Banks, D.D.
It's amazing how pre-conceived notions can block out the real differences between those who are for you and those who are for themselves. A REAL eye opener! ~Dean A. Banks, D.D.
Until you expect the best all you'll ever get is less! ~Dean A. Banks, D.D.
When people stop focusing on what separates us, then, and only then, will we be able to see that we are all equal in the Light! ~Dean A. Banks, D.D.
It's the mental stimulation that drives the emotional connectivity. Both minds and hearts must be synchronized in purpose or the connection will not last. ~Dean A. Banks, D.D.
Peace is a proaction from a dynamic state of being in the moment where all things are understood to be unfolding perfectly in Divine order despite reactive feelings of utter chaos and discord. ~Dean A. Banks, D.D.
Even when you feel as old as stone, a ray of light breaks through and lights your path. ~Dean A. Banks, D.D.
MY BUDDY
I would personally like to thank all of you for helping my wife during the last two months of William's life. He was my boy. He helped me as my writing partner by purring, kissing me and hugging me when I was at a loss for words. He died a few years back and I have cried everyday because I miss him so much. I want to do some sort of fund-raiser to support research into ending this treacherous disease.
My wife and I are retired and barely make it by each month but we want to help others who are suffering from the loss of their beloved fur pals. Please visit our website. I will be updating the website with new stories and I welcome any stories you may have to comfort families who have to deal with this atrocious disease.
Together we can end this from happening for others and I thank you for your kindness as you have showed to my wife, myself and our dear boy William. ~Dean A. Banks, D.D.
ANIMAL WELFARE
CD/DVD
ANIMAL WELFARE
MAKING CHOICES
We are the thinker of our thoughts and feeler of our emotions. Behind our thoughts and feelings is our inner spirit of well-being and ego making choices in our lives.
The thoughts we think, the emotions we feel, the beliefs we accept as true, the words that we speak, the internal actions and intentions we move on and the behavior we express are all byproducts of how we react to external experiences that deny the flow of Divine love from our inner well being.
It is the unseen part of us that manifests the seen part. When we choose what benefits all over what benefits just us, we have elevated our egos into commanding our spirit.
Choosing to benefit all is allowing our spirit to move us into unfolding our Divine purpose in Divine order perfectly and contributing positively to everyone's lives.
Be ye therefore perfect in spirit and allow that which nurtures, grows and expands to guide us on our individual paths. ~Dean A. Banks, D.D.
BROKEN HEART?
What exactly is a broken heart? Is it the pain of rejection from someone else? Is it the emotional reaction to the result of something unfolding in a way that you didn't expect? Or is it a choice that your ego makes to convince you that you should have allowed it to guide your steps instead of your spirit leading your heart? We all make choices that we eventually either regret or feel joy in everyday of our lives. The definition of a broken heart is "despair; disillusionment; devastating sorrow, especially from disappointment in love [dictionary.com]." It is a metaphor for an intense emotional pain centered in the chest that affects the entire body with a sense of emotional loss and subsequent internal pain over that loss.
What is it to bind up one's sorrows? Binding up is an action where you tie things up to cohere with one another like a bundle of sticks. Sorrows are feelings that are the result of 'causes or occasions that result in grief or regret from or for some actions or inactions that you relayed. Binding up your sorrows is a metaphor for taking all of your negative reactions to experiences in your life, tying them up together and releasing them to the Divine. We sometimes believe that our duty is to grieve and regret that which we have done in the past that has hurt ourselves and others. We wear this as a badge of honor when, in fact, it is NOT what we are supposed to do!
We are here to share Divine love with each other; support one another; and share our talents, skills and abilities with one another for the common good in growing and expanding LIFE! As the Psalmist wrote, "He (the Divine) heals the broken hearts and binds up their sorrows." ~Psalm 147:3 (Aramaic Bible in Plain English). When we turn over that which no longer serves our growth and expansion to the Divine we are, in essence, ALLOWING our greater food to unfold in our lives.
Stop emotionalizing your experiences by reacting to what they 'appear' to be and allow them to unfold perfectly by proacting from your inner well-being by sharing Divine love with all! Your heart need not be broken and your sorrows need not cause you pain! When you allow your ego to beat you up for the choices you have made you are NOT living in Divine love everlasting. Be ye therefore blessed with a healed heart and a binding up of sorrows that you toss away into oblivion. They are NOT yours to keep. They ARE yours to learn from and to dismiss when you have learned what they have taught you.
Listen to the Spirit of God within and KNOW what to do to ALLOW your greater good to unfold perfectly in your life. May the Divine guide your heart into being wholesome, bind up your sorrows and discharge them into oblivion and allow you to share Divine love with all of life each and every day of your life. ~Dean A. Banks, D.D.
HOW DARE YOU JUDGE ME, CHRISTIAN!
Right now, my wife is answering a relative who has chastised her for posting our cry for help so that we don't end up in the street. We have worked 7 days a week for 9 years just trying to keep our heads above water. What else were we to do? We don't have the credit or jobs to get a loan. We both have been applying for jobs week after week with NO calls for interviews. Despite Elizabeth's health condition where she sometimes gasps for breath, she has finally been hired by Nordstrom to sell jewelry on commission for the holiday season. Whatever she makes will be deducted from her SSDI, so how in the hell are we supposed to get ahead? Keep wishing and hoping for a miracle?
How dare her relative judge her when she has worked so hard for hardly anything for the past seven years? She has trapped, neutered and spayed over 20 cats to decrease the ongoing population in our neighborhood. She has spent endless hours helping people and animals alike. And now, with her tenuous health condition, has to go to work standing on her feet for 6 to 8 hours selling jewelry and being exposed to viruses and such with a compromised immune system. Yet, her over judgmental relative (who follows 'her interpretation' of what some book (the Bible) says that was written by sheep-herders over 2000 years ago and compiled by a murderer) besmirches her for asking for help! How EVIL can you be?
Each and every Christian or member of ANY religion that believes God takes your side only is not only stupid, but selfish as well. We ALL need help at times in our lives. I have helped MANY people in my life and that is why the Divine is giving me help now; not because I EARNED it! It has been because I trusted in God to supply my needs and bless my life. Any time someone's interpretation of what someone else has said becomes more important than providing our basic needs, then that someone needs their head AND their heart examined! When you deny others the right to life, liberty and the pursuit of happiness based on your own selfish and twisted agenda, you are the one that really needs help more than anyone else.
See life for what it is more than what you BELIEVE it is and you will be living more in a shared reality than some made up experience of people who lived in fear and lack. Thank you all for helping us with prayer, support and encouragement. And please, tell those nay-sayers to stick their opinions where the Sun don't shine. Walk a mile in someone else's shoes before you cast aspersions on someone's intent and immediate need. ~Dean A. Banks, D.D.
WILLIAM
This is my first post without my writing partner. We were both dreading having to take him in to the vet today. I slept on the couch last night with William next to me stroking him and telling him just how much Daddy loves him. We were surrounded by cats all looking at him. Somehow they knew he wasn't long for this world.
After crying myself to sleep, I had some horrendous dreams of being forced to do things or my family would be hurt. The dreams had startled me so much that I woke up and William was not there next to me. He had moved under the chair by the side door and I stroked him and said it was alright to stay there. I said a prayer for him and went to bed.
Early in the morning our 'nurse' cat, Leo, began making sounds like a pigeon. He walked over Liz and me and woke us up. Liz got up to check on William and found him on the floor in her office stretched out. I could hear her tears and she came into the bedroom telling me that he had passed on. My little sweet William; just two months ago jumping and running around the house was gone.
No longer would I write with him sitting on my lap and purring with hearts shooting out of his chest. No longer would I feel his whiskers pressing up against my beard. No longer would he crescent my neck and make me feel loved. I had dreaded taking him in and holding him while the vet put him to sleep. Somehow he knew that and went out on his own terms. He somehow made it down the hall to Mommy's office and almost made it to his favorite spot there.
We can still feel his spirit in our home. We can still see the little kitten that we rescued running, jumping and playing. We can still feel his love for us. I must now go out and dig his grave. Liz got his favorite box and his favorite red cloth for him to rest in. With each shovel of the earth I will cry and send him love. With each breath I will always remember my Sweet William. My buddy, my pal and my writing partner. I have loved and lost many animals in my life but have never felt the pain so much as now.
He is in my heart forever and with each word I write, he will be there purring and keeping me going. His love for me was real, unconditional and pure. Goodbye, Sweet William; I know you are waiting for me in spirit and Daddy will see you again someday. I will miss you, feel you and love you forever. You will always be this little kitten to me who almost died and cried the silent meow for help. You are always in my heart. My eternal love to you from your Daddy. ~Dean A. Banks, D.D.
THE LUST FOR POWER AND MONEY
When you think that the ongoing acquisition of money does not 'trump' human life by some ruthless individuals, then you better re-evaluate the circumstances of your own life! The lust for power and money is NOT a conspiracy theory! It is reality and when you try to throw it into a basket of 'possible' conspiracies, it not only reveals your paranoia but your lack of wisdom in how people lust for power and money!
When you learn to see things 'as they are' and recognize the lowest common denominator in human behavior, you can begin to see that what is needed is an awareness of the spirit within more than the placating of the egoic personality.
Pray for those who cannot see; meditate on your inner peace AND theirs; serve your community with non self-righteous indignation. Lift up the spirits of others and allow yourself to be forthright and just with all! ~Dean A. Banks, D.D.