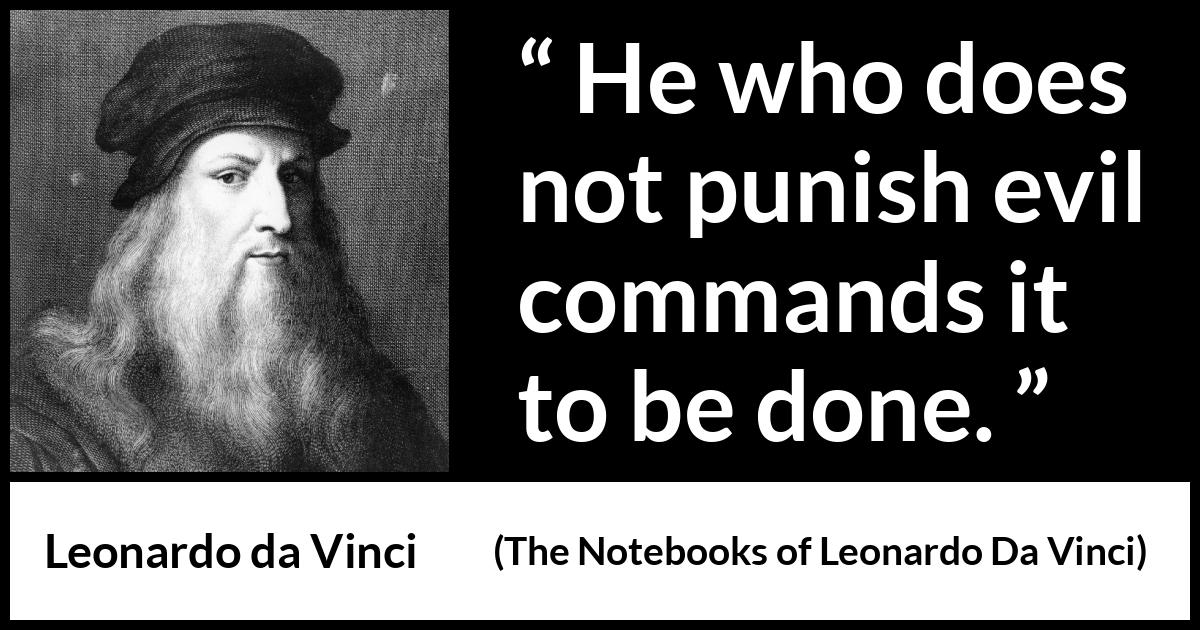 THE BELIEFS OF DJT
In regard to 'beliefs', much has been said lately about Donald Trump. When asked if he believed in God recently, he stated that he believed in himself. His blatant demonstration of selfish ego has blinded many to his 'worship' of mammon over the Divine within. Focus groups have stated that they love the way he says what's on his mind or that 'he is one of us." Let's face it; he is NOT one of us. Trump was a silver spoon who squandered his father's money and lost it all. The only reason that the banks gave him another chance was that it was the only way they would ever hope to get their money back.
He is a 'bloviating ignoramus' and a 'feckless blowhard' because he believes that HE is the source of his 'greatness'. As I have said before, he has purposefully NOT paid contractors for work performed and drove them out of business only to end up buying their businesses. And some people say that is 'good' business. Excuse me! Playing 'money games' with decent hard working people is NOT 'good' business! It is pure evil and selfish behavior by anyone who looks to themselves as the source of all good by the deification of money. Please read the biblical accounts of deifying money over God:
Biblical References:
"No man can work for two masters, for either he will hate one and will love the other, or he will honor one and the other he will ignore. You cannot work for God and for money." ~Yeshua, Matthew 6:24 (Aramaic Bible in Plain English)
"And he told a parable to his disciples: "There was a certain rich man who had a steward, and they were accusing him that he was squandering his wealth. And his Lord summoned him and said to him, "What is this I have heard about you? Give me an inventory of your stewardship, for you cannot be a steward for me any longer. That steward said to himself, "What shall I do? My Lord has taken the stewardship from me; I cannot dig, and I am ashamed to beg. I know what I shall do, that when I am put out from the stewardship, they may receive me into their houses. And he called each one who was indebted to his lord and he said to the first, 'How much do you owe to my lord? And he said to him, 'A hundred baths of oil', and he said to him, 'Take your book, sit quickly and write fifty baths.' And he said to another, 'And what do you owe to my lord?', and he said to him, 'A hundred cors of wheat.' He said to him, 'Take your book and sit and write eighty cors.' And our Lord praised the evil steward, because he acted wisely, for "The children of this world in this their generation are wiser than the children of light. Also, I say to you, make for yourselves friends of this money of evil, that whenever it has been spent, they may receive you into their eternal dwellings.  Whoever is faithful with little is faithful with much also, and whoever does evil with a little also does evil with much. If therefore you are not faithful with the wealth of evil, who will commit to you the reality? And if you are not found faithful with what is not yours, who will give you what is yours? There is no servant who can serve two masters, for either he will hate the one and love the other, or he will honor the one and he will neglect the other. You cannot serve God and money. But when the Pharisees heard all these things, they were mocking him because they loved money. But Yeshua said to them: You are those who justify themselves before men, but God knows your hearts, for the thing that is exalted among men is disgusting before God. ~Yeshua, Luke 16:1-15 (Aramaic Bible in Plain English).
Do you now see what I mean? Do you see that Donald Trump is not only ego driven, but so consumed with himself that he really has no stand on any of the issues? Go to his website and read where he stands on the issues. Can you? Are they even there? His main goal is to keep hearing his name mentioned across the world. He is a sensationalist that believes that his very existence justifies his vast wealth. He has been referred to as 'existential' by some; the fact that he exists and has his being as 'The Donald' creates this image of someone who the world reveres as being a good businessman. Again, all of this is existentialism of the ego.
Existentialism is "a philosophical attitude associated especially with Heidegger, Jaspers, Marcel, and Sartre, and opposed to rationalism and empiricism, that stresses the individual's unique position as a self-determining agent responsible for the authenticity of his or her choices" [dictionary.com]. Yes, we all make choices for being good, evil or apathetic. However, when we choose to 'hurt' others for our own gain we are NOT knowing the flow of Divine love from the Infinite Creator Spirit of God. We are looking to ourselves (our egos) as the be all and end all of the choices that we make. When the ego is in command, people get hurt! Don't believe me? Good!
Go to the Donald Trump research links and read about his position on God. Go to the library and study about his history. Learn how Mammon is his God and NOT Divine love. Some have said the Obama was the Anti-Christ and firmly believed that to be true. I'm sorry, if anyone resembles that fictional character it is The Donald! The belief of the masses that his business acumen can elevate this country into being best in the world is foolishness at best. He is so vain! Why do you think he is wearing that "Make America Great Again" hat all of time? Is it because that is his message? It is more the fact that it covers his hair and takes the focus off of it and the ridicule it generates. Don't be fooled by sheer ego. Take a stand for Divine truth and always recognize the Spirit of God as your eternal source. Be a steward of the raw materials of energy and matter to co-create beauty, peace and love; NOT more vanity and EGO!!! ~Dean A. Banks, D.D.
Donald J. Trump Research Links:
Link #1
Link #2 
Link #3
Link #4
Link #5
Link #6
DISARRAY?
Why do things in our world appear to be in such disarray? Why do we hear of multiple murders almost every other week? Is society breaking down and coming to a crash? Or is it that mediocrity has become the current state of affairs and the accepted 'norm'? Too many people have given up and focus on their social activities because it gives them immediate gratification instead of getting down in the dirt to effect positive change.  Why we are in such disarray? Because we continually avoid talking about the topics of politics and religion!
It makes us uncomfortable and argumentative. It divides us instead of uniting us. We all have come to a point that we want to have a good time without putting in the time to be responsible and accountable citizens. When we avoid that which is an important part of our lives we are, in effect, giving away our power to dispute its veracity and validate its occurrences. That's why religions and radicals literally get away with murder! Parents, children, military, police and public servants become victims to the fringe nut cases that 'believe' their way is the only way.
We can't stay away from politics. It affects every segment of our lives. From the clothes we wear to the food we eat to the cars we drive to the protection of our environment and the education of our children. When we avoid that which directly affects our existence we become subjugated to the influence of those with the louder voices and clandestine agendas. Only direct participation stifles negative effects and it is up to us to stop those trying to control, dominate and manipulate our lives from riding herd on all of us.
Peace can only come from choosing it, living in it and through ongoing activism to maintain its concurrent states of understanding, joy and Divine love! Don't believe the cry of apathetic or fearful individuals who boldly proclaim, "I don't do politics and religion!" They are the lost souls who need to wake up and realize that it is because of their lack of participation that we live in a state of disarray. Wake up and smell the bullshit! The only way to remove its stench permanently is to get off of your ass and DO something about it! Be ye therefore active in maintaining peace for all of us! ~Dean A. Banks, D.D.

THE WORLD ACCORDING TO ROGER
VIDEOS
SERVICE IN PRAYER
Elizabeth and I would like to invite you all to our site 'Service In Prayer'. For many months we have been led to offer a way for our online friends to have a forum to share our prayer needs with each other.
The purpose of this website is to connect with one another and share our needs for healing in whatever areas we feel we need. Please visit the website or go to the Facebook forum to post any public prayers on the Wall or PM us for private prayers.
We will pray for you or help you to find Prayer Partners to assist you in healing and realization of your Divine purpose and the unfolding of it in Divine order.
Thank you all for your support, kindness and for blessing us with your ongoing friendship. Peace and blessings to all of you and your families! ~Dean A. Banks, D.D.
OUR PAST ISSUES
Did you miss any of the issues of The Spirituality Post Daily? If so, following are the links to each and every day for you to peruse. Please visit our advertisers and help us to keep going in our service to the spiritual community of souls who long for a greater spiritual perspective on life. God bless you and your families! ~Dean A. Banks, D.D.
COUPON SAVINGS
SPIRITUALITY GUIDANCE
What is the Spirituality Guidance Channel? SGC is a video portal designed to introduce spiritually inclined individuals to be exposed to spiritual videos, radio, teachers, music, art, books, resources and links from a selected group of teachers and requests from viewers. Each featured coach/teacher will have their own page highlighting any videos, audios, websites or printed material they have produced. This portal will be regularly promoted on the Internet through social networking and targeted marketing channels. Please visit the website at the following address:http://www.spiritualityguidance.com and email me at webproducer@hotmail.com with any suggestions, links or materials. Thank you for your most courteous participation in this project. I welcome your input. ~Dean A. Banks, D.D.
ANIMAL WELFARE
ANIMAL WELFARE
A BRIGHT FUTURE?
How do we know we will have a bright future where equality trumps greed, where peace is a normal state of affairs and where bettering yourself is more important than bettering someone else? We can know this because the truth will always be the same despite the spin of those with selfish agendas. Their philosophies of division, separation and isolation from the truth will be thwarted by their obvious actions. As with all deleterious philosophies, they will die out in the light of truth!
People will learn to share Divine love when they stop fighting, resisting and looking for being whole outside of themselves. Our collective vision for our future will be predicated by our acceptance and allowance of living in Divine love everlasting. Don't listen to those who say we cannot do anything about it.
They are the reason that negativity proliferates around the globe. Their defeatist and selfish attitudes are the reason that things will not get better immediately. Their self-fulfilling prophecy is NOT based on love but on fear. Fear of not being recognized for being right and fear from what they do not know. Only when we all begin to look within for the answers will they become readily apparent.
Don't wait for ignorance to be cured by the ignorant; it will never happen. Only those who know Divine love can eradicate ignorance by the positive, supportive and kind expression of Divine love. Be ye therefore loving by expecting a bright and wholesome future! ~Dean A. Banks, D.D.
BEING ACCURATE
The level of effort one puts in to being accurate is the level to which accuracy will bless them with the results that they seek. If you dismiss important details to hurry up and finish something that will bless you and others, the blessings that you seek will reflect the level of accuracy and effort in which to share Divine love in your endeavor.
In other words, when you cut the corners of accuracy to simplify your amount of effort, you will take away from the end result because of the vibration you manifest by your lack of accuracy. In the virtual world, as with the 'real' world, the term is garbage in, garbage out (GIGO).
When you desire to share the benefits of Divine love with others, share it completely by being accurate in its delivery as well as forthright in its implementation. The resultant vibration creates an alignment with Divine order that affects the results in natural order. An example would be the posting of a meme with a great picture and a profound statement that is misspelled.
The author, in their fervor to share, ignored the presentation of the meme in favor of 'getting the message out'. When your eye is drawn to what is wrong with something, it takes away from the benefits of what that something is presenting. Be accurate in you delivery and forthright in your efforts.
The results will be aligned more with your intent when you make the time to be accurate. Be ye therefore focused on the presentation as well as the end result! ~Dean A. Banks, D.D.
OUR PODCASTERS
by Dean A. Banks, D.D.
Currently Bobby Hinkle, Elizabeth May Sutor and Dean A. Banks, D.D. have uploaded podcasts. Robert Yarbrough will be added soon. Just click on the podcasters placards below and click on the Podcast title. Currently there are five podcasts on Bobby Hinkle's page, one on Elizabeth Sutor's page and nine on Dean A. Banks, D.D.'s page. Stay tuned for more! Thank you for choosing us!
What is the Spirituality Guidance Channel? SGC is a video portal designed to introduce spiritually inclined individuals to be exposed to spiritual videos, radio, teachers, music, art, books, resources and links from a selected group of teachers and requests from viewers. Each featured coach/teacher will have their own page highlighting any videos, audios, websites or printed material they have produced. This portal will be regularly promoted on the Internet through social networking and targeted marketing channels. Please visit the website at the following address:
http://www.spiritualityguidance.com and email me at webproducer@hotmail.com with any suggestions, links or materials. Thank you for your most courteous participation in this project. I welcome your input. ~Dean A. Banks, D.D.
SUNDAY MORNING SERVICE WITH
DR. DEAN A. BANKS, D.D.
Welcome to our new Sunday Morning Service by Dr. Dean A. Banks, D.D.
Every week Dr. Dean will be engaging subjects that are pertinent to your growth and expansion into recognition of; respect to; and communication with your inner spirit.
Please feel free to comment or suggest topics for review. May the Divine always bless you and your families! ~Dean A. Banks, D.D.
CD/DVD
SPIRITUAL BOOKS
SAYINGS
If it takes courage to do the right thing, then it takes selfishness to do the wrong thing! ~Dean A. Banks, D.D.
THE ORIGIN OF TRUMP
What is the origin of the word trump? It is a derivative of triumph and a shortening of trumpet. It means to make a loud obtrusive sound or to outdo or surpass someone in some way. The idiom 'trump up' meansto devise deceitfully or dishonestly by accu-sation; to fabricate another possibility for the reason something has occurred; as in the origin of the POTUS and his birth certificate. In these definitions, we can clearly see that Donald Trump is true to his name. He is a blowhard of his 'uninformed' opinions and an ignoramus of the issues facing our country as they truly are. His loud obtrusive sound is grating on the ears of those who seek the truth through testing is veracity and validating its occurrences.
Just like St. Ronnie the Beloved, he spouts platitudes of form without any pertinent substance. His website talks about how great he is without one word about the issues that face our country. He has cheated businesses, repeatedly filed bankruptcy with his corporations while protecting his own assets and lied to all of us with half-truths. Yet, he is in the lead as a contender in the Republican Party. That speaks volumes to me about him AND them.
When he becomes POTUS and his policies don't pan out, will he file bankruptcy to skate his causing them and leave the debt to be paid by the American people? Will he seek financing from China where he manufactures many of his products while down talking them to the rest of the world? Will he fess up to his façade of total bullshit while the rest of us have to pay his bills? Hardly. He is total ego out of control with rampant domination of the media and manipulation of the minds of those who have NO clue how to discern his bullshit. He is a pariah of logical discourse and a dyspeptic annoyance of the truth. He is only out for himself and to see himself in the headlines.
The recognition he has gained is only to insist upon more money for his bullshit television programs in the future. He does not care for anyone of us because his silver spoon is so lodged in his tongue that those with discerning minds can actually taste his fodder. Don't be fooled by sensational morons with a self-serving agenda. If you do, you are selling out your soul to lies and bullshit. You WILL reap what you sow and you will definitely NOT like the taste! ~Dean A. Banks, D.D.
THE EXTREMES
The perceived dualistic reality consists of the extremes of polar opposites and the shades of grey in between. This external world is revealed to us through our limited senses and we perceive it as a 'shared' reality; even though we filter our observations through our individual belief systems to assign value to our experiences. We 'evaluate' what we perceive as being threatening, ominous or supportive of our survival. As a result we fight and resist with reaction, freeze and do nothing with inaction or allow and let it pass through us with proaction.
When we fight and resist we choose to believe that we are victims of events, occurrences, situations, circumstances or the behaviors of others. When we freeze and do nothing, we avoid making the choices necessary to effectively deal with our experiences in the now. When we allow and let our experiences pass through us without attaching any emotion to them, we are effectively dealing with things AS THEY ARE!
We know within that we co-create our reality by choosing to do what grows and expands ALL of us concurrently. Those who live in fear believe in scarcity, lack and limitation. Those who choose not to do anything believe that what they do or don't do doesn't make any difference at all. Those who live in faith believe in abundance because they KNOW that we are living in an omniverse that grows and expands with every breath.
Those who fear death or just don't know what happens after death, live their lives like there is no tomorrow. Those who know that we are spiritual beings having a human experience have the joy in knowing that their inner spirit is eternal! Those who fear and don't know believe that we are 'happy accidents'that just came into being by random chance. Those who KNOW live in the expression of infinite Divine love everlasting. Those who fear compete because they believe that the only way to get ahead is to beat the other guy.
Those who don't know never enter the perceived competition because it is moot. Those who DO know trust in the Divine to manifest their Divine purpose in Divine order! Those who fear see life as a complicated mess of chaotic energies cancelling each other out and creating even more chaos. Those who don't know hide in their closets and fear interacting because they might possibly be hurt or have to deal with their own mediocrity. Those who have faith in the greater good trust in the Divine completely and live a life of happiness.
They choose to consciously live in health, wealth, prosperity and abundance by maintaining inner peace, utilizing understanding, feeling inner joy and sharing Divine love. Are you living in fear? Are you riding the fence and afraid to commit? Do you trust in your greater good to bless you each and every day of your life? Do you live from your selfish ego or do you live from your spirit within? Only you truly know that. Give up on what doesn't edify your life and focus on what does. There are NO excuses! Be that which you were created to be and be Divine love in action! ~Dean A. Banks, D.D.
BECAUSE WE EXIST
God loves each and every one of us. Why? Because we exist. Love is the expression of Divine stillness into the perceived dualistic reality that we believe exists. When we let go of our beliefs and come to know God, we come to know the true reality of spirit.
We are the expression of Divine love everlasting and it is up to us to share that love with all of life. If we don't, we are sowing the seeds of selfishness, apathy or mediocrity.
When you realize that how you experience life is a direct result of whether or not you are sharing Divine love, you will come to know that you CAN co-create beauty, peace and love simply by allowing Divine love to flow through you into your world.
Be ye therefore perfect in living in Divine love everlasting! ~Dean A. Banks, D.D.
THE TRUTH IS IMPORTANT
When you spin the truth away from the facts to fulfill your selfish agenda, you are revealing just how much your beliefs are more important to you than the truth.
When ego rules you are being fools! Accept things as they are and move toward equality and fairness more than selfishness and impropriety.
Forcing your opinion on the majority is not only foolishness, but a generator of acrimony. ~Dean A. Banks, D.D.
GERRYMANDERING
Gerrymandering by the Republican Party has got to STOP! Every time they are in power in Congress, they redistrict to their advantage.
As their number of supporters decrease or die out, they are desperate to change voting districts from their minority constituency to a supposed majority status.
Gerrymandering, ear marks and filibusters need to go the way of all selfish things and be outlawed by Congress! ~Dean A. Banks, D.D.
What is the Spirituality Guidance Channel? SGC is a video portal designed to introduce spiritually inclined individuals to be exposed to spiritual videos, radio, teachers, music, art, books, resources and links from a selected group of teachers and requests from viewers. Each featured coach/teacher will have their own page highlighting any videos, audios, websites or printed material they have produced. This portal will be regularly promoted on the Internet through social networking and targeted marketing channels. Please visit the website at the following address:
http://www.spiritualityguidance.com and email me at webproducer@hotmail.com with any suggestions, links or materials. Thank you for your most courteous participation in this project. I welcome your input. ~Dean A. Banks, D.D.
EBOOKS
OUR WEBSITES
Please visit our websites and send them to anyone you think would need our services. If you are out of our area (Northern Delaware) and know someone in our area, please forward this flyer onto them. We are available for work over the next few months, so please let us know as soon as possible. ~Liz & Dean
Liz:
http://www.banksnet.com/sittingservices
http://www.elizabethmaymusic.com
Dean:
http://www.banksnet.com
http://www.banksnet.com/portal
http://www.spiritualityguidance.com
NAME CALLING?
It always amazes me how some holier than thou types lecture me on 'name-calling'. They claim that I am a bully because I refer to someone as a moron, idiot or asshole. Now, tell me, how is that any different than Christ calling the Pharisees vipers? Was he a bully? Or did he call it as he saw it?
The Pharisees were the Republicans of his day and he would NOT waste words on their obvious bullshit and incessant challenges to the truth he was teaching. They tried and succeeded in putting him to death because he called them out for what they were. If it was good enough for Christ, it is good enough for the rest of us; whether you are a Christian or NOT!
Calling out 'vipers' for being selfish and manipulative is NOT bullying! It is letting everyone know just how controlling and dominating they are trying to be. Don't let the New Thought just 'forgive them' and 'send them love' bullshit take precedent over the fact that you need to speak to them in a language that they totally understand.
Vipers don't care about your forgiveness or love. They only care about being right and convincing you that they are right. Put them in their place and fret not about how they feel. They are the ones who need to learn forgiveness and love. Use your understanding of life to be honest, forthright and focused on the truth no matter how it gets spun into untruth.
Be ye therefore truthful at ALL costs! ~Dean A. Banks, D.D.
NO TROLLS
I do not make a point of trolling other people's threads and making negative comments without anything to back it up. If their post ends up on my news feed, I will respond based on my understanding of exactly what they are saying. I was taught to respect someone in their home and my wall and news feed are like my living room and home office.
I do not go into someone else's home and tell them how to run their life. I state what is given to me and share it in love. If someone chooses not to believe it, that is their right. However, their rights stop at invading my space with their unsupported allegations to satisfy their own ego's lack of responsibility and lack of belief system accountability.
To all those who choose to troll my threads with your irresponsible and unsubstantiated claims I say this: Grow up and learn how to test the truth and learn how to make sure that what you're saying actually occurs for most people. If you don't, you are spewing lies and beliefs that won't hold water and I WILL call you out for it. Peace. ~Dean A. Banks, D.D.
FEAR OF THE UNKNOWN
I daily choose to let go of the fear of the unknown.
What we don't know can only harm us if we believe it can.
For it is in the belief that what might happen that we withdraw from what could happen that would benefit us all! ~Dean A. Banks, D.D.
HISTORICAL TRUTH
When the truth of history is revealed by those who have an advantage to keep it revised, the truth cuts like a hot knife through the butter of spin, revision and agenda manifestation. ~Dean A. Banks, D.D.
INTENT
Only when you stop listening to the lies of those whose intent is to take advantage of you will you be able to effect a lasting change that helps all of us live in peace, harmony and Divine love everlasting.
Wake up and smell the bullshit through the perfume of spin and agenda manifestation by those who seek to use and abuse you for their own selfish benefits.
Only you can take a bite out of grime! ~Dean A. Banks, D.D.
WEATHER
VIDEOS
SPIRITUAL BOOKS
DONATIONS
CD/DVD
THE UNSEEN
When you keep looking for the unseen inside of the seen you will never find it. It is unseen because our senses are incapable of observing its existence but can only observe the result of its actions.
You can never prove the existence of a system while being contained within that system. Go within to feel and know the presence of stillness and the voice of silence.
That guidance from 'outside' of the system will allow you to know the truth within the system. ~Dean A. Banks, D.D.
WAKE UP DEAD
One day you will wake up dead. It is then you will realize that you had the chance to share Divine love and you wasted it on being selfish.
You will regret what you didn't do and you will want another chance. If you get that chance, will you do what you were created to do? Or will you slip into mediocrity and complain about why you couldn't?
Until you realize that this life is more about 'we' than 'me' you will continue to live unfulfilled. Don't agree? That's OK. You will learn that too! ~Dean A. Banks, D.D.
REAP THE CONSEQUENCES
When you preach, express or live hate, you will reap the consequences of those actions. The more you do them, the more you separate yourself from Divine love. Divine love allows peace; it promotes understanding; it creates joy.
Anything other than that is not living in Divine love. Go ahead; make excuses. Try to convince the rest of us that your skew on things is the 'right' way. While you are doing that, you are moving away from the stillness and silence of Divine love.
No matter how you spin it, that's what's happening. Only when you allow that which is pure and unscathed to rule your life will you become fulfilled. A life tasted is worth more than a life wasted.
Live from Divine love and be what you were created to be; Divine love everlasting! ~Dean A. Banks, D.D.
EBOOKS
SELFISHNESS
When you purposefully downplay that which edifies all, seeks peace and mutual understanding, it reveals just how selfish you truly are. Seeking to fight that which you perceive is against you without critical thought reveals that you are emotionally reactive more than spiritually proactive. We all live in this 'soup' of perceptions of our shared reality and we believe what we observe, feel and perceive more than what we truly know. It is only when we remove ourselves from our system of perceptions that we can begin to understand just how that system works.
Logic takes us to the limits of the system and imagination and intuition allow us to go beyond the system. Critical thinking teaches us how to observe facts, evaluate their veracity and validate their occurrences to create working theories of the physical reality. Imagination allows us to let go of the constraints of the physical reality and contemplate experiences beyond their established norms. Intuition allows us to see beyond what is and experience what could be under varied circumstances. Once we have embraced what could be it only becomes what is by the effective mobilization of our passion.
Each one of us has an engine of creativity that is dependent on the physical parts being in working order; the emotional parts of 'passion' as the fuel for the engine; the mental parts of imagination as to what the engine can do; and the spiritual parts of our intuition to guide us to express creativity in Divine order. It is up to us to maintain that engine by maintaining our inner peace (meditation); developing our understanding of life (prayer); living in ongoing joy (service); and sharing Divine love (fulfillment).
When we make the time to maintain our engine of creativity it exudes health, wealth, prosperity and abundance. Why? Because we have made it a priority and recognized the blessings that it provides. Be ye therefore creative and trusting in that which has given you your very life! ~Dean A. Banks, D.D.
EBOOKS
CONFLICT
Conflict is the result of posturing, defending and fighting for your perception of what is going on in your world. It means to clash and be contradictory, to fight what you believe you are in opposition to and do battle with what you perceive is against you.
The term conflict resolution means the methods and processes involved in facilitating a peaceful ending of conflict and retribution. In other words, a reconciliation of what 'appears' to be in favor of what actually IS!
You can say anything you want to about me and what I say and it won't stop me from saying it; especially when I observe idiots on parade. If you choose NOT to investigate their claims and believe what they say that is your right; however, what you believe will lead you right over a cliff into the abyss of selfishness and pure ego.
Listen to the Spirit of God within and NOT some fictional biblical character that injects strife and derision among the supposed 'children' he loves. It's time for all of us to grow up and listen to that which has created all of us. Conflict, fighting and ego baiting is childish at best.
Maturity requires sensitivity to the needs of others as well as your own needs. Dispute that and you ARE a child! ~Dean A. Banks, D.D.
REPREHENSIBLE
When you deny the truth of mutually observed FACTS in favor of what you believe and what you want to see manifested, you are selfish, ignorant of the truth and morally reprehensible. Why? Because you care more for your agenda manifestation than you do for the expression of the truth.
Your selfishness from your ego tries to repeatedly control, dominate and manipulate the truth in your favor to fulfill what it believes is not only right for you, but for everyone else as well. How dare you!!! Who died and left you policy setter for the rest of us? Who told you that what you believe is truer than what FACTS demonstrate? Who told you that your take on things is almighty?
Only your ego tells you that and if you continue to listen to its guidance more than your inner spirit you are wise; you aren't; you are a FOOL!!! Since your ego's characteristics are ultimately selfishly foolish, then who is more foolish? The fool or the fool that follows him (~Obi Wan Kenobi)?
Be a harbinger of truth more than a slave to your foolish ego. Not only will you be helping yourself, but the rest of us as well. Be ye therefore more wise than foolish! ~Dean A. Banks, D.D.
DEVOID OF REALITY
When you choose to believe what makes you comfortable, defend it and lie to protect it, you are living in a fantasy world completely devoid of reality.
Selfishness demands belief in fantasies over reality because it needs to be reassured that its judgment is sound. Only when you allow what is best for all to come from your heart will you begin to live in reality over fantasy.
Sharing Divine love IS our mutual purpose and in that action we ARE living in reality more than individual fantasy.
Be ye therefore focused on mutual edification and opening your heart to that which has created everything everywhere! ~Dean A. Banks, D.D.
BUTTONS
How do you know when you've pushed the right buttons? Do you get trolled by passionate conservatives who believe they are always right and because you maintain a liberal mindset? How do you know when they are so angry that they have to lash out at you? When they start calling you 'senile' you know you have struck a chord. You have met their bullshit head on with facts and NOT supposition.
You see, that's how conservatives cloud the issues. They take what you have said and spin it around into something that it isn't in order to convince you that you are wrong. Don't buy their incessant bullshit! Let them call you whatever they want and KNOW that as long as you trust the Spirit of God within to guide you and allow you to share Divine love with all, you don't need guns; you don't need escalation of hostilities; you don't need selfishness and greed.
The only thing you need is Divine love. Live it, share it, be it. Perhaps someday they will grow and realize that fighting, resisting, harboring weapons and taking financial advantage of others is NOT the way to share Divine love. Stay the course and trust completely in the Divine. That is your legacy and NOT death, destruction and poverty. May God be with you always! ~Dean A. Banks, D.D.
THE GREATEST
COMMANDMENT
"Teacher, which commandment in The Written Law is the greatest? Yeshua said to him, "You shall love THE LORD JEHOVAH your God from all your heart and from all your soul and from all your power and from all your mind. This is the great and the first commandment. And the second which is like it is, 'You shall love your neighbor as yourself.' On these two commands depend all The Written Law and The Prophets." ~Yeshua, Matthew 22:37-40 (Aramaic Bible in Plain English)
Translation: You shall love the Divine from all your aspects of your being; physical, emotional, mental and spiritual. You shall love your neighbor as you love yourself. Love is the commandment; which is an order from the Divine to live in peace, understanding, joy and Divine love everlasting. Every time you choose to comply with the demands of your selfish ego you are NOT loving God; you are NOT loving others; and you are NOT loving yourself. You ARE a child of the Most High God. Act like it! ~Dean A. Banks, D.D.
RIDING THE TRAIN
If you choose to ride the train of regression and go back to a less adaptive pattern of behavior and feeling that is your right; however, I consciously choose NOT to ride that train to nowhere.
I choose to board the train of progression and move forward by growing into a greater understanding of my inner spirit.
If you are boarding that train, I applaud your foresight and intuitiveness. Welcome aboard! ~Dean A. Banks, D.D.
THINKING
To everyone: Thinking is discerning life; not emotionally reacting through judging others. In order to learn the truth you MUST test its veracity and validate its occurrences repeatedly.
If you believe everything you hear you will never know the truth. Ferret out the truth through intensive research and listen within to your inner guidance.
If you don't, you are parroting what someone else believes and not what you need to know. ~Dean A. Banks, D.D.
PERFECT
We ARE perfect in spirit and in truth! It is our egos that create division and separation from the truth in order to gain a perceived advantage over resources for our self-survival.
Selfishness trumps selflessness when we allow separation to rule instead of the perfection of our inner spirit! ~Dean A. Banks, D.D.
CD/DVD
THE OBSERVER
According to the norms of modern scientific experimentation, the observer affects the outcome of the experiment simply because it is being observed from a specific viewpoint.
In that case, a logical question would be "How drunk were the scientists?" ~Dean A. Banks, D.D.\
TRUTHNESS
Truthness is as plumness. The essence that makes the plum seed grow into a plum tree unfolds when interacting in the natural environment.
We are much the same as we unfold our Divine purpose in Divine order. ~Dean A. Banks, D.D.
VIBRATIONS AND MEANINGS
Listening to the news you will inevitably hear the most misguided and detrimental terms you can assimilate into your subconscious mind. Words that carry vibrations and meanings that program you with processes that create and re-create outcomes that you ultimately don't want in your life. They pass through your conscious portal from the figurative into the literal without any awareness by you that they will cause you problems in your future.
These repeated thoughts become beliefs that are in essence, behavioral scripts that you accept as true without testing their veracity or validating their occurrences. They are so subtle and innocuous that you allow them to be benchmarks of reaction instead of hallmarks of proaction. These terms become principles in dealing with apparent aberrances or threats to your survival.
These terms anchor themselves in hierarchical belief structures and appear as obvious truths, when in fact, they are processes which actually re-create the very thing that you are attempting to dismiss. The biggest culprit of terms is the thought process of fighting. Parallel terms are battling, resisting, opposing, combating and even warmongering. It means choosing to "engage in battle or in single combat; attempt to defend oneself against or to subdue, defeat, or destroy an adversary; to contend in any manner; strive vigorously for or against something [dictionary.com].
In other words, fighting is a reaction to what one perceives as being harmful, detrimental or threatening to their self-survival. The media proliferates these thoughts by using the terms 'fighting or battling cancer; fighting terrorism; or resisting evil'. As their terms get converted to electronic digital signals and get reconverted back into vibrations of terms we 'understand', they pass directly into our subconscious minds as being the behaviors that we must express in order to stop the supposed aberrance or threat to our survival.
This is how the media can control the masses by making 'obvious' connections between what is supposedly 'bad' for us and what we should be doing to create 'good' for us. We must STOP fighting, resisting and battling that which we BELIEVE is against us! Only when we do will we truly be free to choose the correct and appropriate actions based on the continuum of ALLOWANCE. In other words, don't fight, resist or battle what you believe is harmful to you; simple don't allow it be harmful by attaching reactive emotions to it!
Proact instead by pivoting to the positive and constructive behaviors that support life instead of reacting to the aberrances that take away life. When you emotionalize anything it becomes the trigger to create that which you emotionalize. It's as simple as that. Physics repeatedly demonstrates that an action will create an equal and opposite reaction. Metaphysics repeatedly demonstrates that your reaction will create an equal and similar action.
If you react in fear to what you perceive is against you, you will create and re-create the similar action that created what you fear to begin with! You will be subconsciously contributing to your own undoing! By choosing to allow that which appears to be negative to exist without attaching any reactive emotions to it, you are NOT adding fuel to the fire. You are allowing it to pass through you without affecting your perceptions of what you KNOW is good for you; NOT what you believe is good for you.
Beliefs are repeated thoughts that we accept as true without the proper testing of veracity and the validation of repeated occurrences. They are reactive 'feelings' to what we have perceived that when repeatedly occurring become benchmarks of our individual self-survival MORE than the hallmarks of our collective ability to thrive in Divine love. It is when we actively share our gifts of our talents, skills and abilities in Divine service to others that we truly become that which we were created to be.
Sharing Divine love is NEVER associated with fighting, resisting and battling what our perceptions reveal to us as being the truth. Sharing Divine love is living in peace, allowing and giving that which has blessed us to others. When you learn to stop reacting and start allowing is when you will begin to live in peace; understand just how life truly works; experience an inner joy that cannot be breached; and share Divine love with all of life. It is your choice and your choice alone.
Tune out the channels of chatter and chaos that tell you how to live and tune into the best network programming ever; DLBC. The Divine Love Broadcasting Channel; no commercials, no bullshit and no disappointment; just truth and eternal joy everlasting! ~Dean A. Banks, D.D.
ANIMAL WELFARE
MORE SAYINGS
How about if we stop all of the developer construction that is driving the bears out of their 'natural' habitat and into 'civilized' areas? These poor animals have 'bearly' enough room to live because man has encroached on their territory. ~Dean A. Banks, D.D.
When you believe partial truths without discerning their veracity or validating their occurrences you are a MORON. A moron is a person with 'borderline' intelligence that embraces being stupid; and because of that, lacks good judgment. If you so choose to believe the lies about Planned Parenthood without knowing the truth, then you are a MORON!!! Stop believing the warped and twisted agenda manifestation of those who need to focus on bolstering THEIR beliefs over the facts. Wake up and STOP being a moron! ~Dean A. Banks, D.D.
"There is no such thing as Global Warming!" ~Rush Limbaugh
Hey Rush, would you like some cheese with that whine? ~Dean A. Banks, D.D.
When you remove teaching the arts and critical thinking in schools, you are left with automatons not capable of discernment. Questioning everything is the only way to mutual progress! ~Dean A. Banks, D.D.
The First Amendment protects words that protect; not words that incite. ~Jack McCoy, Law and Order.
Control, like domination and manipulation, comes from the ego. When Republicans talk God they are talking more about their egos than the spirit within! ~Dean A. Banks, D.D.
Wise is the fool who knows enough to not allow the water bearers to drown them. ~Dean A. Banks, D.D.
Wise is the fool who knows enough to discern more than judge. ~Dean A. Banks, D.D.
The Divine created everything, including me, and I will remain devoted to sharing Divine love; whether tough love or kind love. Peace. ~Dean A. Banks, D.D.
Common Sense is a flower that doesn't grow in everyone's garden. ~Unknown
And to those where it doesn't grow in their garden, it is perceived by them as a weed. ~Dean A. Banks, D.D.
CD/DVD
ANIMAL WELFARE
WHAT IS PERSPECTIVE?
What is perspective? By definition, it has several meanings. It is a technique of depicting volumes and spatial relationships on a flat surface; a picture employing this technique, especially one in which it is prominent: a visible scene, especially one extending to a distance; vista: the state of existing in space before the eye: the state of one's ideas, the facts known to one, etc., in having a meaningful interrelationship: the faculty of seeing all the relevant data in a meaningful relationship: a mental view or prospect [dictionary.com].
In other words, perspective is a viewpoint from where you currently are by your observations in your environment, whether physical, emotional, mental or spiritual. It is an amalgam of what you see, what you feel, what you think about what you feel and what you know deep inside. We all construct walls around us in order to safely navigate through life. Events, occurrences, situations, circumstances and the relied on behavior of others and ourselves forge the conditions of our perspective.
If we look down a railroad track we see parallel lines of tracks converge off in the distance yielding a perspective that somewhere down the line that these tracks meet. They appear to meet, but in actuality, they remain parallel. As we walk down the tracks we see the same perspective of converging parallel lines. Despite our forward progress, the perspective remains the same. It is when our perspective gets filtered through our belief systems that we alter 'reality' into becoming what we want it to be instead of what it actually is.
If we are in a maze, we can only see the walls of the maze and we navigate at each turn 'hoping' that we are taking the right course to get out of the maze. If we climb a ladder to gain a greater 'perspective', we can see where the pathways of the maze are leading and can make more efficient choices to come out of the maze. But how do we climb that ladder? Through logic we can take one step at a time on the ladder and gain a greater perspective. We transcend our current location and go high enough to gain an 'informed' perspective.
The mathematician Kurt Gödel logically proved that we cannot 'figure' out the system in which we are contained while immersed in that system. We need to 'go outside' of the system in order to 'look back' at the system and gain a perspective that reveals the truth of the parallel lines by looking down at them from above. Logic is the ladder that we can use to gain a 'transcendent' perspective; but how many of us can truly understand the principles of logic? Most people don't think; they emotionally react to their experiences.
Learning how to 'critically' think cause some people a great deal of pain! This happens because they are using a part of their brain that they have either not used before or have used it very sparsely. If one cannot understand and utilize logic to transcend their limited perspective, do they have any hope of removing themselves from their self-imposed system in order to learn how to get out of their maze of self-fulfilling prophecies?
It turns out that there is another way. In the Judeo-Christian religions the perspective of God is that He is transcendent AND immanent. Transcendent means that God goes beyond our ordinary limits of perspective; He is beyond the observed universe and time; He is 'outside' of our consciousness. At the same time, God is immanent, which means that God is within our beings, mind or consciousness and has no effect outside of it.
Some scientists and philosophers claim that we invent God to fill in the blanks of what we don't understand about the 'seen' and 'unseen' universe. However, this is their conjecture because they cannot prove or disprove the existence of a Divine being that is 'unseen' in the 'seen' universe. Science is now just learning about the fact that the unseen affects the seen as can be evidenced by the astrophysical theories of dark matter and dark energy.
Metaphysicians have always known that the unseen can be witnessed in the seen as a result of the movement of natural order by the consciousness of the observer of that order. Science has proven this by the double-slit experiment where from one perspective electrons 'appear' as particles and from another perspective they 'appear' as waves. I we accept that the Divine is transcendent and immanent, then if we cannot logically transcend our current perspective, we can 'intuitively' receive guidance from within our beings where the mind of God resides. In this way we transcend our corporeal perspective and rely on what is immanent. As above, so below. As within, so without.
What we can experience from our imagination within our consciousness and the intuitive guidance of our spirit is beyond the perspective of being caught in the maze. Making the time each and every day to go within and listen to the Divine's still small voice of silence while immersed in the presence of stillness, removes us from the din of chaos and conflict associated with the outer world. It brings us into communion and harmony with that which has created everything everywhere.
Aligning our perspectives with that of Divine order releases Divine love from our hearts that actually moves natural order. We, as spiritual co-creators, can then manifest what is good, helpful and supportive of all of life. Just as 1/3 of our lives are spent in restful unconscious sleep, we need about 1/24th of our lives in restful 'conscious' meditation.
Make the time to go within and gain a new transcendent perspective from the immanence of your spirit. No ladders to build and no steps to climb to get similar results. Get yourself 'out' of the system in which you are contained in order to 'figure out' just how to get out of your self-constructed maze. May God bless you on your 'perceived' journey! ~Dean A. Banks, D.D.