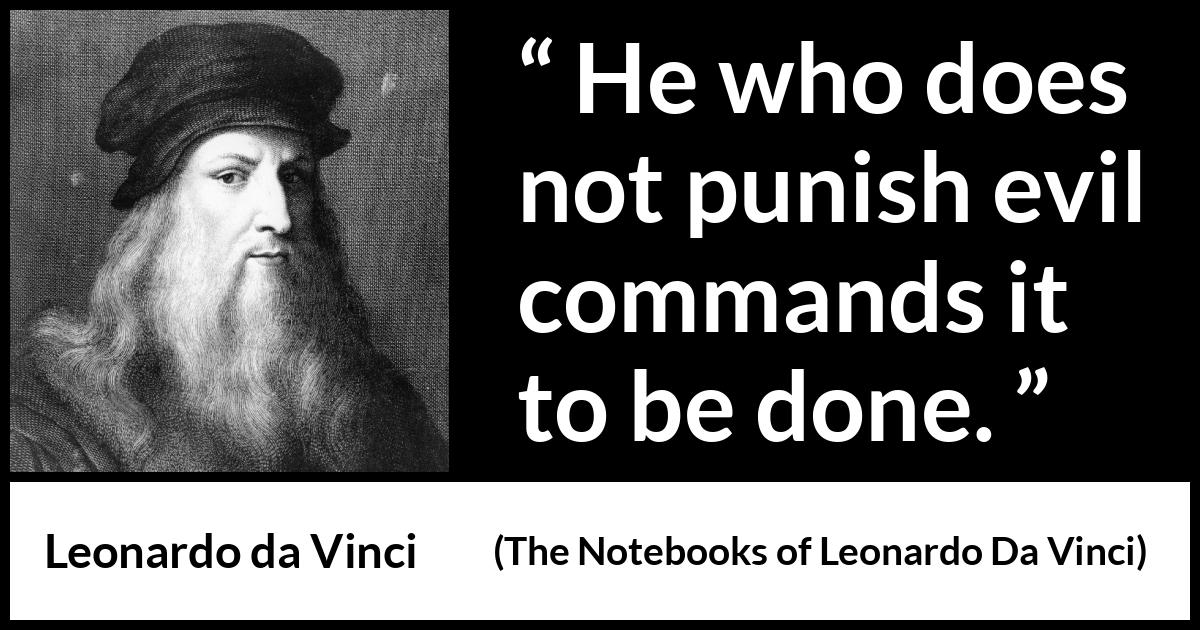 HATEFUL AND INTOLERANT
It's funny how when you call out the Reps for being just what they are, they always attempt to turn it around on those who catch them in their obvious aberrance by calling you hateful and intolerant; when in fact it is their hatefulness and intolerance that is the cause of the response to them that they try to label as hyperbole and rhetoric.
It annoys them incessantly when you can see through their game of distraction and self-justification. ~Dean A. Banks, D.D.
LIVING FROM FEAR
It seems the conservative Republican mindset is mostly rigid and unchanging because of the nature of its perceptions based on fear of not being able to manipulate the access to resources that are needed to serve all. Some of the conservative proponents claim that the other side lies in identifying their obvious aberrances; however, they never seem to identify what lies specifically?
They re-legislate laws that they 'believe' are not favorable to their acquisition of power and bounty from controlling the flow of resources for their profitable ends. When any law that is legislated about already granted human rights is constantly being subjugated to ridicule and incessant re-voting, it reveals that the mindset is about 'me' more than 'we'. That can be spun to one's advantage but the truth stands on its own.
Honesty is not predicated on just factual observations but the subsequent 'feelings' about what those observations will ultimately yield. When you go out of your way to proselytize a self-serving agenda you will not only be called out on it, you will have to endure the consequences of it as well. Peace; and may the light of truth awaken all! ~Dean A. Banks, D.D.
THE WORLD ACCORDING TO ROGER
VIDEOS
SERVICE IN PRAYER
Elizabeth and I would like to invite you all to our site 'Service In Prayer'. For many months we have been led to offer a way for our online friends to have a forum to share our prayer needs with each other.
The purpose of this website is to connect with one another and share our needs for healing in whatever areas we feel we need. Please visit the website or go to the Facebook forum to post any public prayers on the Wall or PM us for private prayers.
We will pray for you or help you to find Prayer Partners to assist you in healing and realization of your Divine purpose and the unfolding of it in Divine order.
Thank you all for your support, kindness and for blessing us with your ongoing friendship. Peace and blessings to all of you and your families! ~Dean A. Banks, D.D.
OUR PAST ISSUES
Did you miss any of the issues of The Spirituality Post Daily? If so, following are the links to each and every day for you to peruse. Please visit our advertisers and help us to keep going in our service to the spiritual community of souls who long for a greater spiritual perspective on life. God bless you and your families! ~Dean A. Banks, D.D.
COUPON SAVINGS
SPIRITUALITY GUIDANCE
What is the Spirituality Guidance Channel? SGC is a video portal designed to introduce spiritually inclined individuals to be exposed to spiritual videos, radio, teachers, music, art, books, resources and links from a selected group of teachers and requests from viewers. Each featured coach/teacher will have their own page highlighting any videos, audios, websites or printed material they have produced. This portal will be regularly promoted on the Internet through social networking and targeted marketing channels. Please visit the website at the following address:http://www.spiritualityguidance.com and email me at webproducer@hotmail.com with any suggestions, links or materials. Thank you for your most courteous participation in this project. I welcome your input. ~Dean A. Banks, D.D.
PENURIPHOBIA
Anyone who tries to distract from the fact that the Confederate Battle Flag and those who follow it are traitors are NOT living in reality.
When you take any one instance of non-respect of one's rights and blow it out of proportion, it reveals just how petty one can be.
Just because something happens for one person doesn't mean it will happen for all. That's horse logic! Choose NOT to live in fear!
Those who do, use the term Politically Correct as a cop out. The term for the fear of the conservative mindset reveals just how petty they can be:
Penuriphobia – fear of someone who is extremely stingy, parsimonious or miserly. In other words, REPUBLICANS! ~Dean A. Banks, D.D.
ANIMAL WELFARE
I HAVE NEWS FOR YOU
I have been accused by some Republicans that I don't know what conservatism is all about and that I should not be speaking on something that I know not of; or have a clue about. Well, I have news for them. I was raised in a Republican family and instilled with Republican 'values'. In fact, when I turned 18 and voted for the first time I voted for Nixon. After dealing with that mistake I began to research just what conservatism is and its counterpart liberalism.
After Nixon's fall from the presidency I needed to know just exactly what were his guiding principles. After years of diligent study I came to see just what advantages liberalism and socialism present to a capitalistic society. They offer ways and means to utilize checks and balances on those who use the government to their advantage in order to make HUGE profits. Liberalism allows the middle class workers in our society to thrive with a social safety net provided by socialistic initiatives. In other words, if you try and fail there are ways to try again after you have learned why you tried and failed.
Our system isn't perfect; it is relevant and supportive of its citizens when they avail themselves of the nets provided. Too many of the 'upper' echelon capitalists fear the competition of those who are passionate about bringing their innovative products and services to what they consider 'their' market. They want a piece of the action and if you don't give it to them, then they will wait to see you fail and become financially drained so they can step in and buy you out. Instead of embracing your concept and bringing it to market, they table it because of greed.
Ultra-conservatism relies on instilling fear that all of our resources are limited and that if we don't own the delivery of those resources, we will not be in a position to derive a profit. When this gets out of hand governmental regulations are supposed to limit or cap their greed so that more of us can have the opportunity to create innovative products and services and market. The huge corporations help politicians get elected so they can function and operate within the system and learn how things get done. When some politicians leave the jobs in the government, they end up in the private sector where they 'share' their knowledge of how the inner workings of the government unfold. The problem with greedy people who use conservatism and capitalism as their weapons of financial destruction (of others), is that they never seem to realize that they are fools.
A fool is a person that is literally, 'inflated with the wind' and 'insane' [Sanskrit]. In the Latin it means one who lacks judgment or good sense and bellows their perceptions out to everyone. In that sense, we could all be called fools when we lack judgment and don't employ good sense. Lacking judgment means that we are unable to evaluate a set of circumstances and arrive at a sensible conclusion. Employing good sense means that we observe the facts, discard opinion, innuendo and hearsay and directly experience the facts firsthand or find neutral and reliable sources to research the facts directly. So, basically, when you learn to think critically and shut off emotional reactivity, you should be able to sense and perceive the facts without 'coloring' their purpose with your established beliefs.
Are you wise enough to know that your viewpoint on anything is still subjective to your established beliefs; whether accurate or erroneous? Or are you so foolish as to believe that your judgment and good sense are not predicated by your reactions to your life experiences? Fools have a way of congregating around others who share their beliefs and laugh at others who don't hold those beliefs to be true. They thrive on a mutual support system of stupidity. When someone is not ignorant of the facts and denies the occurrences and outcomes of those facts they are not ignorant; they are stupid. Why would anyone follow what a fool says?
It's quite simple. They are comfortable in their mediocrity and beliefs so much that they 'go along' with anything that aligns with their current belief system. It's too much work for them to lift up rocks and uncover the truth and they fear that what they will find if they did would crush their world. Truth is never uncovered by those who fear. Those who have faith in what is beyond their current comprehension are the ones who uncover the truth. The fools are the ones who laugh at them while Rome burns. Go within and know the truth. Stop believing what others claim is the truth. Do the work and discover the truth because it will set you free! ~Dean A. Banks, D.D.

OUR PODCASTERS
by Dean A. Banks, D.D.
Currently Bobby Hinkle, Elizabeth May Sutor and Dean A. Banks, D.D. have uploaded podcasts. Robert Yarbrough will be added soon. Just click on the podcasters placards below and click on the Podcast title. Currently there are five podcasts on Bobby Hinkle's page, one on Elizabeth Sutor's page and nine on Dean A. Banks, D.D.'s page. Stay tuned for more! Thank you for choosing us!
What is the Spirituality Guidance Channel? SGC is a video portal designed to introduce spiritually inclined individuals to be exposed to spiritual videos, radio, teachers, music, art, books, resources and links from a selected group of teachers and requests from viewers. Each featured coach/teacher will have their own page highlighting any videos, audios, websites or printed material they have produced. This portal will be regularly promoted on the Internet through social networking and targeted marketing channels. Please visit the website at the following address:
http://www.spiritualityguidance.com and email me at webproducer@hotmail.com with any suggestions, links or materials. Thank you for your most courteous participation in this project. I welcome your input. ~Dean A. Banks, D.D.
SUNDAY MORNING SERVICE WITH
DR. DEAN A. BANKS, D.D.
Welcome to our new Sunday Morning Service by Dr. Dean A. Banks, D.D.
Every week Dr. Dean will be engaging subjects that are pertinent to your growth and expansion into recognition of; respect to; and communication with your inner spirit.
Please feel free to comment or suggest topics for review. May the Divine always bless you and your families! ~Dean A. Banks, D.D.
CD/DVD
SPIRITUAL BOOKS
SAYINGS
Having a hard and inflexible mind in a harsh world is resisting and living in fear, not having strength! ~Dean A. Banks, D.D.
MINDSET AND HEARTSET
If what you think, feel, believe, say or do has the potential of harming another, then it is time to analyze your mindset and heartset. If your mind is so set to do whatever you believe is right regardless of how it might affect others, then you are selfish and are allowing your ego to command your life.
This pattern of behavior separates you from allowing the spirit within to guide you. No matter how much you defend your beliefs and results of those beliefs it reveals that you are self-centered and truly don't care about anyone else. Your game has now been revealed and it is up to you to change it.
Thinking, feeling, believing, saying or doing the opposite of what your ego demands is a good start. It will show you that you aren't all that. When you believe that you are better than any other child of God you have lost communication with your inner heart.
You have allowed your selfish ego to take command and what you have done, in essence, has separated you from knowing your own soul. You have sealed your destiny until you pivot away from what separates you from God and embrace what unites you in Divine love.
As long as you claim to know everything while residing in the valley of the shadow of death, you are fooling yourself. Be that which loves, unites and keeps you whole. You are worth it. After all, you ARE a child of God! ~Dean A. Banks, D.D.
HUMAN NATURE IS
NOT IN CHARGE
To all of those who believe human nature is always negative and that it rules our life because we have no power over it: Human nature is NOT in charge!
It is in those who live in fear and refuse to allow love to rule. When you have faith in the guidance of the Divine within, you learn HOW to live in Divine love and you follow its guidance to share Divine love with all.
Peace; and may the Divine guide you into a life where you transcend any and all beliefs that you a victim to some erroneous concept of 'human nature'. ~Dean A. Banks, D.D.
PURPOSE IS TO INFORM
My purpose here is to inform, to challenge and to make light of what some think is too serious for analysis. I often challenge my own beliefs just to see what's under the rock. We are all growing and expanding in our understanding of the fact that our inner spirit is there to guide us and direct us forward.
Jeff Belyea once said, "The term spiritual growth is an oxymoron." It is not that our spirit grows within us; it is that our 'understanding' of it grows as we allow our inner well being to flourish in our lives. We are all here to help one another. I have been taught some awesome things by my friends here on FB.
Things that I would not normally pursue or investigate are brought to light and there is always some value in the essence of that experience. In a similar aspect, every job that you have done in your life has taught you lessons that you can reflect on to handle new challenges in work and life itself.
As our mutual understanding grows and expands we come to learn that the spirit is ever present within each and every one of us and it is we that ignore its sage advice. I am grateful to be of service to you and everyone else. It has enriched my life and has blessed me innumerably! Thank you! ~Dean A. Banks, D.D.
THE ILLUMINATI
I've known about and read about the Illuminati since the 60s. All of this NWO stuff is just a secular version of Eschatology and the 'end times'.
It is designed to instill fear and keep us distracted from learning how to share Divine love.
If we all learned how to go within and love ourselves, there would be no reason to hate each other and live in fear. ~Dean A. Banks, D.D.
EMPOWERING
When you make the time to empower another, you are empowering yourself with Divine love.
You are putting your inner divinity into action and sharing Divine love.
Is there truly anything that you could ever do that would be better for all of us? ~Dean A. Banks, D.D.

THE GREATEST POWER
Someday you will come to realize that the greatest power in the omniverse is Divine love. It will magnify or nullify any and all emotions from every living being.
It is the one thing that transcends negative perceptions into positive expressions of Divine love. We are an amalgam of thoughts, feelings, beliefs, verbalizations, actions and behaviors. All of which can be altered by Divine love.
Go within and know the truth of the Divine each and every day. It is there that you will be bathed in Divine love everlasting and desire to share that experience with all. Be ye therefore perfect! ~Dean A. Banks, D.D.
POLITICS AND RELIGION
When you choose to not talk about politics and religion, you are cutting yourself off from their expressions in your life. Whether you believe it or not, both politics and religion move in a positive direction the more we discuss their effects on our lives.
If you choose to ignore that which you know not of, are afraid to disclose or simply don't care about, you are leaving yourself open for their effects without being able to change their causes. Mediocrity tosses caution to the wind in favor of immediate gratification.
When you focus only on what gives you pleasure, you will inevitably be blindsided by what gives you pain. Open discussion brings about understanding and understanding brings about positive change. If we don't talk about what affects us, then we have no way to change it. ~Dean A. Banks, D.D.
What is the Spirituality Guidance Channel? SGC is a video portal designed to introduce spiritually inclined individuals to be exposed to spiritual videos, radio, teachers, music, art, books, resources and links from a selected group of teachers and requests from viewers. Each featured coach/teacher will have their own page highlighting any videos, audios, websites or printed material they have produced. This portal will be regularly promoted on the Internet through social networking and targeted marketing channels. Please visit the website at the following address:
http://www.spiritualityguidance.com and email me at webproducer@hotmail.com with any suggestions, links or materials. Thank you for your most courteous participation in this project. I welcome your input. ~Dean A. Banks, D.D.
EBOOKS
OUR WEBSITES
Please visit our websites and send them to anyone you think would need our services. If you are out of our area (Northern Delaware) and know someone in our area, please forward this flyer onto them. We are available for work over the next few months, so please let us know as soon as possible. ~Liz & Dean
Liz:
http://www.banksnet.com/sittingservices
http://www.elizabethmaymusic.com
Dean:
http://www.banksnet.com
http://www.banksnet.com/portal
http://www.spiritualityguidance.com

IF YOU DON'T
If you don't like how I think, that is your right.
If you don't like how I feel, that is your right.
If you don't like what I believe, that is your right.
If you don't like what I have to say, then say so.
If you don't like how I act, then say so.
If you don't like how I behave, then say so.
If you don't like what I know, then open your mind enough to realize that I know what I know because of my experience in life and my observation of it. Don't try to tell me that what I know is not valid when you haven't spent the time as I have to validate its occurrences and test its veracity.
Don't try to berate me for speaking the truth as it has been revealed to me from my inner well-being. The more you try to undermine what the spirit has revealed to me in favor of your egomaniacal skew on reality the more you will dig yourself deeper into selfishness and illusion.
Do as I do and stand up for the Divine truth that is revealed to you. Never allow anyone to diminish what you divinely know. Yes, allow what you believe to be scrutinized, but NEVER what you know! May God guide you in your ongoing blessings of living in the truth. ~Dean A. Banks, D.D.
WHAT IS IT?
What is it about you that you cannot see the truth, even when it is right in front of you. Actually, it is not right in front of you; it is deep within you. The truth is deep within your inner spirit and until you know that you are a spiritual being having a temporal existence, you will live your entire life looking for the payoff outside of yourself when it was within you all along.
Stop searching for your fulfillment outside of yourself and look within to your inner well-being. The Spirit of God is within everything everywhere. When you come to know this reality, nothing is impossible and everything is possible. Go within and know the truth.
Listen to the Divine's voice of silence bathing you in Divine love everlasting. That is where you are from; and that is where you will return. I love you all and thank you for the opportunity to share my inner guidance. May God bless you and your families always. ~Dean A. Banks, D.D.
SOMETHING WONDERFUL!
Once you open the door to know the truth, something wonderful happens. Your inner well-being begins to leak out more and more into your daily life and what once appeared to be detrimental or impossible begins to appear as advantageous and probable.
Allowing Divine order to move natural order focuses your consciousness on creating that which is already yours within and has yet to be manifested without. Stop resisting and fighting that which appears to be against you and allow that which is for you to flow through you unfettered by erroneous beliefs.
It is then you will not only be aware of your ongoing Divine blessings, you will be living in them each and every day. Be ye therefore perfect in allowing your inner divinity to shine forth your light! ~Dean A. Banks, D.D.
DOORS
As one door closes, another opens. Beings come and go. Love them when near or afar. Follow your path; that's why it's YOUR path! ~Dean A. Banks, D.D.
WEATHER
VIDEOS
SPIRITUAL BOOKS
DONATIONS
CD/DVD
A RARE JEWEL
Each and every one of you are a rare and precious jewel. In Swahili, this is called 'Aziza Johari." From the cradle of humankind and civilization comes the term for that which is beyond our very comprehension. We are all children of the Most High and we need to treat each other that way if we truly want to live in peace; understand the needs of others; be joyous in our lives; and share Divine love.
Be that rare and precious jewel that you were created to be more than what you believe. Your beliefs will fool you and your inner light will only shine forth Divine love when you allow it to do so. Stop hurting yourself and others with your selfish beliefs and know the blessings of Divine love.
"Be therefore perfect, just as your Father who is in Heaven is perfect." The one command that Christ gave that allows us to express our divinity. Thank you for sharing your preciousness with me. I have been blessed with all of your presences. Love God, love yourself and love others. Doing this will truly bring you happiness. ~Dean A. Banks, D.D.
EBOOKS
LACK MOTIVATION
Many people believe that the unemployed are lazy and lack motivation. NOT TRUE!!! Some say they need to 'get off of their asses' and find a job. Not all people can get off of their asses due to disabilities, lack of proper job training and/or mental health issues. I have worked for myself all of my life and I get up every day to do the best that I can.
I happen to know many people like me who cannot find a job because they were either shipped overseas or they can't afford to get the proper training. I am blessed because I read and train myself when I need to learn something new. Those who judge others always refer to bootstrapping as a way out of their poverty. Bootstrapping is a false concept and it only works when opportunities are available.
Our politicians have sold us all down the river and we need to re-create an economy that works for EVERYONE; not just a select few who ride herd over the rest of us. Be diligent AND be aware that what you have experienced in life is not always the same as what others have experienced. ~Dean A. Banks, D.D.
HATE AND PREJUDICE
When you allow your hate and prejudice to blind you to the truth of reality you are a fool. When you listen to the rhetoric and spin of the facts by other fools you are beyond foolish.
If you do not do the research and make the steps to uncover the truth for your own edification, you have revealed just who you are!
As the fictional character Obi Wan Kenobi once said; "Who's more foolish, the fool or the fool who follows him?" ~Dean A. Banks, D.D.
NAME CALLING
To all of those accusing me of being childish when I call them a name, I say this: YOUR opinion of name calling is archaic, childish and NOT the truth. My true colors are based on who a person is, what they have done to help others and what they are doing to facilitate PEACEFUL communication. Go ahead, those of you who are led by your egos, back war mongers and hatred. It seems to me that is what you have in your hearts. Oh, BTW, I have another name for you: ASSHOLES!
As I have said before and will now repeat again: People who get caught up in other's name calling are not dealing with the content of what the person in reference to is saying, but in the fact someone has called them a name they don't like. And don't try and ram that ad hominem bullshit down my throat either. In logic, when someone attacks another person's character it is called an ad hominem attack. Generally, it means that the person attacking another's character by calling them a name doesn't have the facts or holds a weak argument. Not always the truth.
Name calling is a shortcut to describe the apparent and evidential behavior of someone who relies on other peoples' opinions instead of researching and confirming their own facts. If a person acts like a moron in regards to an analysis, then they are a moron. If they learn how to think and not emotionally react then they are no longer a moron. A person can act with moronic behavior and not be a moron when they learn how to think instead of emotionally reacting. If they consistently act moronically, then a shortcut analysis is that they are a moron. Labeling another and name calling is refutation by denigration when the attitude behind it is emotionally charged with ego-based agenda manifestation.
In Matthew 7:3, "Why do you point out the plank in your brothers' eye, but ignore the log in your own eye." As for what Jesus said, he was talking about those who were judgmental about others because they hadn't walked in their shoes. When it comes to vipers, Jesus was quite clear: "O generation of vipers, how can ye, being evil, speak good things? for out of the abundance of the heart the mouth speaketh." -Matthew 12:34. This pretty much sums it up. Those who are evil don't have our best interests at heart. Jesus called the Pharisees vipers. But, according to common knowledge, name-calling is a not acceptable for civil people. Hogwash!!!
Name calling is a shortcut way of 'cutting to the chase' in describing someone who is displaying aberrant behavior. It creates a truthful visual image of someone's conduct and philosophy. Jesus called the vipers hypocrites and sons of the devil as well. When someone uses name-calling as a way to point out the truth and reveal liars, and is not intended to harm or offend, it IS acceptable. Jesus did it and so can we. If a person's actions accurately fit a definition of what name you are calling them, then it is the truth as you see it.
Whether they are a bigot, fool, snake or viper, it creates an image of their apparent BEHAVIOR. Speaking the truth lets them know that you correctly perceive their behavior and you won't listen to their B.S. I don't belabor total assinity when someone has the facts available and chooses to ignore them in favor of their selfish egos. Their true colors are vanquished by the black in their hearts. The only thing left for me to say to these people is, "Are you blind? Were you born stupid or did you have to work at it?" ~Dean A. Banks, D.D.
POMPOUS SEMANTICS
Don't ever get caught up in the pompous semantics of honest debate. If you identify someone's aberrant behavior and sum it up with a name, it does NOT mean that you are losing the argument. It means that you have already won and they have not yet realized that fact. Rules of engagement are for those who are more concerned with form and not substance. When THEY are losing an argument they invoke the 'name-calling' paradigm to distract others from the bullshit they are displaying. See through their veil of deception if they choose to not focus on the content of the argument in favor of saying that you are losing the argument. It has been said that name calling is the result of the following intentions:
Bullying, covering up mistakes, causing confusion, deceiving observers, discrediting or invalidating opponents, discounting achievements, disarming opponents, distracting or diverting attention, encouraging criticism, instigating reaction, manipulating your opponent into compliance, manipulating others' perceptions or misleading their observations, manipulating your beliefs and values and imposing them on others, projecting blame on others, ranting or reinforcing social stigmas. Don't believe it! These are all distractions from the fact that if a person is spewing bullshit you should NEVER validate it by allowing them to establish meanings for YOUR intentions. The FACT is that if they are blatantly lying, why mince words or delay the inevitable? Only those who are more concerned with deceiving are those who cry when names are called. They are the childish ones and NOT those who seek the truth above all else.
Don't buy into the societal norm that states that name calling is evil. Remember, Yeshua called the Pharisees names because he KNEW exactly who they were and what they were trying to do. Why should you waste your precious words on liars and vipers who are trying to trip you up? Call them out for who they are and what they are doing and NEVER play their game of distraction and prevarication. Stand firm on the truth and let them know that you know that when they walk like a duck, talk like a duck and quack like a duck, that you are going to call them a DUCK!!! ~Dean A. Banks, D.D.
WHAT YOU WANT TO HEAR?
Do you gravitate toward what you want to hear? Are you always looking for others to validate your beliefs even when you haven't verified their veracity? Are you so lazy that you will accept what others say is the truth instead of getting off of your ever-widening ass and putting in the work necessary to research the truth and get your own answers?
If so, then you deserve just what you have; a fantasy life with fantasy aspirations that will always elude you. Why would this happen? Because it is in your willingness and follow-through action to verify the veracity of your beliefs and validate their contributory occurrences that you have proven your honesty and dedication to the truth. Anything other than that is total and complete bullshit.
If you cannot see that, then enjoy your life living in your veil of illusion reinforcing your erroneous beliefs and aberrant behaviors. Move toward that which IS the truth and stop denying it in favor of the whims of your selfish and lying ego. May the Divine always bless you in your quest to live in Divine truth! ~Dean A. Banks, D.D.
HARSH?
God bless you all for understanding.
It is the intention and emotion behind the words that reveals one's true nature.
If you are a lover, you will be truthful, kind and what some people construe as being harsh. ~Dean A. Banks, D.D.
WANT TRUTH?
I would rather discuss politics and religion and disagree with people then say nothing at all about things the politicians and theologians are doing that are affecting all of us.
Running away from discussing issues that NEED to be discussed is turning your tail and hiding from the truth.
Want truth in your life? Then stand up for it! ~Dean A. Banks, D.D.
GO OUT AND DO IT!
When you wake up one day and realize that you haven't done what you knew you should have done, do NOT beat yourself up over it. Go within and plan what to do and go out and DO it! ~Dean A. Banks, D.D.
DESMOND TUTU
"Start to realize that people's anger and hatred and cruelty come from their own pain and suffering." ~Desmond Tutu
As you begin to see with the eyes of God, you start to realize that people's anger and hatred and cruelty come from their own pain and suffering.
As we begin to see their words and behavior as simply the acting out of their suffering, we can have compassion for them.
We no longer feel attacked by them, and we can begin to see the light of God shining in them.
And then we begin to look for the light of God in people…" ~God Has A Dream by Desmond Tutu
MORE SAYINGS
Only a fool laughs when they are caught in their lies and manipulations. ~Dean A. Banks, D.D.
Donald Trump is pure ego looking for a place to take over and run things! He is pompous, uninformed and dangerous. If you can't see this, then you are just as dangerous as him! ~Dean A. Banks, D.D.
My response to him: Show me someone with too much ego, and I'll show you someone who has lost his soul! ~Dean A. Banks, D.D.
Be thankful for your next breath; someone, somewhere, has just taken their last. ~Dean A. Banks, D.D.
Prayer, meditation and service are private affairs not to be displayed on the wailing walls of life! If you are looking for reward then you have missed the point. God is within the silence of your inner closet. Go there to be fulfilled! ~Dean A. Banks, D.D.
ANIMAL WELFARE
TOLERANCE
Tolerance is from the ego. Understanding is from the Divine. I choose to understand why someone says what they say. To say that I tolerate it means that I have some supposed 'superior' position to them; which in my heart I do NOT believe at all.
Yet some will accuse others from their egos when their egos feel threatened. Reject feelings of tolerance for they are of the ego. Pointing out blatant misrepresentation of the facts is NOT intolerance. Jesus cursed the fig tree when it did not produce its fruit.
I have zero tolerance for moronic posturing based on conservative and capitalistic 'values' that ultimately hurt others; especially those individuals that overtly debilitate our mutual growth and expansion for their own self-serving greed.
I am used to exceptionally large egos having worked most of my life in the entertainment business. I just let it roll off of my back like water on a duck. Most of you know nothing of me except what I write. If any of you chooses to 'judge' me based on that, then so be it.
However, what you are failing to see is that who and what I am has nothing to do with whom and what you 'think and feel' I am. Just as you are beyond what you express and share, so am I beyond what I express and share as well. Peace to all of you. ~Dean A. Banks, D.D.

CD/DVD
ANIMAL WELFARE
USING EXPLETIVES
I have been admonished by a friend today for my use of expletives. I have been admonished by some Republicans for not being tolerant of their views. I have been admonished, cursed, threatened and defriended by some here on FB. To those who are still my friends, I say thank you for staying that way and for putting up with my 'colorful' language. As for those who have cursed me, threatened me and defriended me, I sincerely hope that you have learned something from our interactions.
First off, after 61 years on this planet I could give a rat's ass about what anyone says or thinks about me. I know who I am and why I am here. Your validation of invalidation is not required for me to fulfill my Divine purpose in Divine order. I can be friendly, I can be acerbic; I can be caring; and I can be annoying; I can be peaceful; and I can be angry as well. Doesn't that sound just like every one of you as well? We all express Divine love in our own way; some to more emotionally expressive degrees than others. And what is wrong with that? Absolutely nothing! I am not you and you are not me. We share the same inner spirit and that's about it! I will continue to come here and express myself with and without expletives; if that bothers you, I am sorry. If you so choose to not read what I say, there is nothing that compels you to do so.
We ARE one in the spirit and I will continue to express that Oneness despite being accused of being a separatist. There are simple and effective laws in this vast omniverse and if you violate those laws, you WILL pay the consequences. When you think more about 'me' than 'we' reveals just how self-centered and selfish you truly are! Just as when you think more about 'we' than 'me', reveals just how spirit centered and serving you are. Serving Divine love means that you share your Divine gifts of your talents, skills and abilities in helping others. It's as simple as that. If will never tolerate any one else's views or beliefs; I will accept them and strive to show them where they are off base about their views and beliefs and if they choose not to listen, then so be it.
If their views and beliefs in any way hurt, take away from or deceive others, I will expose them for what they are. I will not tolerate any viewpoints or beliefs that don't contribute to the growth and expansion of all. I have sincerely enjoyed all of your friendships here on FB, and I just want you all to know that I will be who I am and not what people want me to be. As a result, some have said that I am egotistical and selfish and don't really care about others. If you so choose to believe that, then that is your right. However, if you truly knew me, you would soon learn just how wrong you are. I love you all and thank you for your friendship. May God bless all of you and your families. ~Dean A. Banks, D.D.
WHAT IS EGO?
What is ego? That which is dualistic and divides, separates and categorizes your experiences as being good or bad for you. What is spirit? That which is singular, unites and blesses your experiences as being the unfolding of Divine order. Ego is concerned more about 'me' than 'we'. Spirit is concerned more about 'we' than 'me'. Too simple? Perhaps; yet it always ends that way. If your beliefs divide, separate and categorize others as being good or bad then you are experiencing the reality of dualism.
If your beliefs are discarded for Divine knowing, you are unifying all of life within your consciousness as being centered in spirit and knowing that your experiences are blessings; no matter how your dualistic mind perceives them to be. Your inner heart knows when you are out only for yourself or out for others as well as yourself. You cannot deceive it no matter how hard your ego tries. You will always know whether you are giving or taking; just as others will know the same in their inner hearts.
What is required is for you to not resist, but allow. Allow everyone to be who they are and if who they are interferes in who you are, then move away from them and continue to be who you are. We are not islands. We all need each other to grow and expand our consciousness into being more accepting; not tolerant. Follow your inner well-being more than your yearnings to focus on just your needs. Your inner heart will open to Divine love and your life will be more balanced. Be ye therefore perfect! ~Dean A. Banks, D.D.
EBOOKS