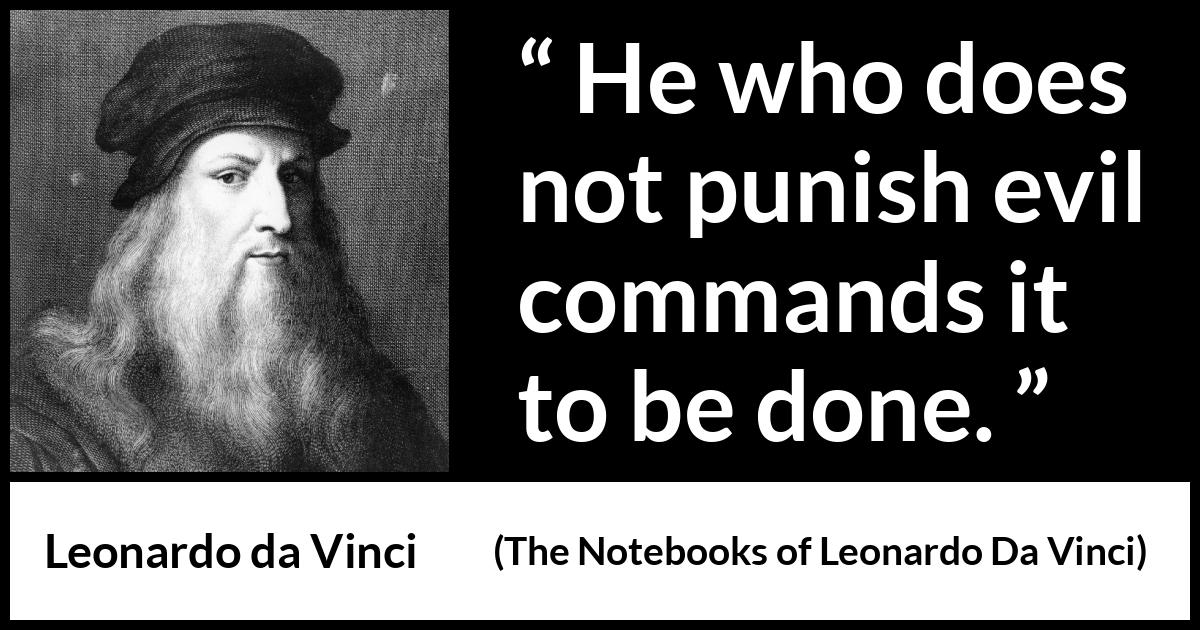 OPPORTUNITIES
One day you will wake up to the fact that each and every day you have lived before was an opportunity to be whom and what you were created to be.
Do you feel guilty that you didn't seize that opportunity or do you feel great that you have now learned that each day is a blessing for you to live in, love in and be the beauty you already are? In reality, guilt is "a feeling of responsibility or remorse for some offense, crime or wrong; whether real or imagined" [dictionary.com].
Are you simply choosing to live in guilt over something that you did that you cannot change? Or are you realizing that each new day is an opportunity to grow and expand into your expression of Divine love everlasting? Seize each moment of the now by simply letting go of guilt and embracing joy.
Use the mantra 'Carpe Momentum" and know that as each moment passes that what you choose to feel about anything in life is the fuel for the thoughts that you hold truest to manifest each and every day.
Be ye therefore perfect by worrying not about what you have done and can no longer change and embrace Divine love as it has ALWAYS embraced you. May the Divine always bless you according to your allowance of its blessings; now and evermore! ~Dean A. Banks, D.D.
REJECTED EMOTIONS
Emotions that are rejected without feeling their essence and absorbing their meanings can be detrimental to your growth and expansion. These emotions are there for a reason and it is up to you to 'feel' them in order to allow them to pass through you without affecting your peace. It is when you react to your emotions with further emotional drive to action is when pain is the result. Only when you completely feel their purpose and proact from your peace within will you be able to NOT attach any further emotion to them.
Embrace their essence and meaning without reacting in anger and your will be able to transcend their deleterious effects. Dismiss and reject them outright and you will have failed in learning just why they came upon the stage of your mind and heart. Instantaneous rejection without introspection can lead to subconscious resistance and the recreating of more of the same feelings, actions and behaviors. Stop the persistence of events, occurrences, situations, circumstances and the behaviors of others toward you by NOT resisting the experiences they present.
Allow them to pass through you by understanding that they are here for you to navigate effectively in your life on the pathway of unseen obstacles and seen footsteps. What you attach to anything ultimately detaches you from its reality and co-creates an 'opinion' of its reality that can become detrimentally buried in your subconscious mind co-creating repeated and unwanted experiences that keep surfacing in order for you to learn just how to handle them. Be ye therefore proactive more than reactive by only rejecting what does not contribute to your growth and expansion and accepting that which does. Peace. ~Dean A. Banks, D.D.
THE WORLD ACCORDING TO ROGER
VIDEOS
SERVICE IN PRAYER
Elizabeth and I would like to invite you all to our site 'Service In Prayer'. For many months we have been led to offer a way for our online friends to have a forum to share our prayer needs with each other.
The purpose of this website is to connect with one another and share our needs for healing in whatever areas we feel we need. Please visit the website or go to the Facebook forum to post any public prayers on the Wall or PM us for private prayers.
We will pray for you or help you to find Prayer Partners to assist you in healing and realization of your Divine purpose and the unfolding of it in Divine order.
Thank you all for your support, kindness and for blessing us with your ongoing friendship. Peace and blessings to all of you and your families! ~Dean A. Banks, D.D.
OUR PAST ISSUES
Did you miss any of the issues of The Spirituality Post Daily? If so, following are the links to each and every day for you to peruse. Please visit our advertisers and help us to keep going in our service to the spiritual community of souls who long for a greater spiritual perspective on life. God bless you and your families! ~Dean A. Banks, D.D.
COUPON SAVINGS
SPIRITUALITY GUIDANCE
What is the Spirituality Guidance Channel? SGC is a video portal designed to introduce spiritually inclined individuals to be exposed to spiritual videos, radio, teachers, music, art, books, resources and links from a selected group of teachers and requests from viewers. Each featured coach/teacher will have their own page highlighting any videos, audios, websites or printed material they have produced. This portal will be regularly promoted on the Internet through social networking and targeted marketing channels. Please visit the website at the following address:http://www.spiritualityguidance.com and email me at webproducer@hotmail.com with any suggestions, links or materials. Thank you for your most courteous participation in this project. I welcome your input. ~Dean A. Banks, D.D.
NOT AN OPTION
When we went to the Moon we had the best people on our team. From Apollo 1 until Apollo 17 Gene Kranz was the NASA Flight Director who led the ground team in managing the flights of the Apollo program. In the movie Apollo 13 he was credited with saying "Failure is not an option", however it was the screenwriter Bill Broyles who paraphrased FDO Flight Controller Jerry Bostic's statement in an interview. When asked about how the Apollo missions ultimately were carried out, Gene Kranz stated that he knew that they had the best and smartest people on their team and when it came down to the launch of Apollo 11 he called for a lockdown of Mission Control and stated, "We'd either land, crash or abort." ~Gene Kranz.
In other words, after the deaths of 3 astronauts in Apollo 1 until the launch of Apollo 11 his team had worked tirelessly on learning from their mistakes in order to be successful and there were only 3 results left. He inspired his team to be the best that they could be. The Moon Landing was a prime example of what we all can do when we are challenged by time to fulfill a goal and manifest a destiny. It takes determination and fortitude to set a goal and actualize that goal despite setbacks challenges and negative attitudes. The same with our goals can be said because we fulfill them, fail at their manifestation or give up on them before we even start.
Know that every experience, every job and every interaction in your experience is a part of who you are and how you will deal with those 3 results. If you are successful, you learn what you did right. If you fail, you learn what you did wrong and what didn't work. If you abort, you somehow felt that you weren't prepared enough to be successful. Whatever the result, learn from your successes and failures and develop the confidence to move ahead when you know you are prepared. Fulfilling your goals, dreams and Divine purpose comes from HOW you handle the results of your experiences in your life. Learn from your victories and mistakes and do the best to prepare yourself to actualize whom and what you were created to be. It takes study, work and stick-to-it-iveness in order to follow through with what you know inside you must do to be whole and purposeful.
May you always be blessed in your quest for accomplishment and fulfillment. ~Dean A. Banks, D.D.
LIFT THE VEIL
If you base your reality only on what you sense, you are missing feeling the unseen as it recreates and manifests the "seen". Only when you balance your experience with your knowledge and insight, can you feel the unseen and know that it underlies and begets the "seen". Understand that balance brings the wisdom of knowing more than simply "believing". Believing the experience of others limits your own experience from being understood.
"Knowing" your own experience is why you are here. Learn from others but don't adopt their beliefs. Nothing is a construct for that which we don't understand. Live in the now of nothing, Nothing is no more than everything occurring simultaneously and concurrently in your awareness by your consciousness experiencing your "perceptions" of reality. Let go of your perceptions of the "seen" reality to "feel" the truth of the "unseen" reality which is brought into manifestation by the knowing of your consciousness.
Our knowing is more important than our believing. Experiencing inner peace, understanding the "illusion", living in ongoing joy and sharing Divine love through our individual talents, skills and abilities in Divine service is why we are experiencing "reality". Be ye therefore aware of what appears to be nothing when in reality is really everything. ~Dean A. Banks, D.D.
NOT BAD!
The acquisition of money and money itself are NOT bad things. What is bad is when we make money our God and use it to take advantage of others OR the system by following the greed that comes from our egos. Major corporations are generating profits from human workers who are being forced to pay wage taxes, which by the way are ILLEGAL! Taxes are derived from INCOME and the corporations should bear the tax burden for that and NOT their workers. 1913 was the year that we all got 'fucked' and it is up to us to change the tax structure and the Fed to suit the workers in this country and NOT the 1% who don't give a rat's ass about anything except greed!
As prices go up wages are going down because the 1% wants more and they don't care how or whom they get it from! They complain about a $15.00 per hour minimum wage when it should be $22.00 hour based on the growth of the cost of living from the late '70's! If anyone cannot make a living wage, then something is definitely wrong with any company who cannot provide that MINIMUM to its workers! Without the workers, how would the company survive? We have tossed the baby out with the bathwater by listening to evil and greedy people who worship mammon over stewardship!
Stay centered and know that those who live for themselves only will only be successful for a season until their own greed undermines their apparent ascension to positions of power and financial influence. As the saying goes, "Those who live by the sword will die by the sword." The same could be said with, "Those who live by the greedy acquisition of money will die by the same greedy acquisition." Always remember that it is the 'love' of money that is the root of all evil and NOT money itself! Be ye therefore a perfect steward of wealth by being just and supportive of that which edifies all and diminishes none! ~Dean A. Banks, D.D.
OUR PODCASTERS
by Dean A. Banks, D.D.
Currently Bobby Hinkle, Elizabeth May Sutor and Dean A. Banks, D.D. have uploaded podcasts. Robert Yarbrough will be added soon. Just click on the podcasters placards below and click on the Podcast title. Currently there are five podcasts on Bobby Hinkle's page, one on Elizabeth Sutor's page and nine on Dean A. Banks, D.D.'s page. Stay tuned for more! Thank you for choosing us!
What is the Spirituality Guidance Channel? SGC is a video portal designed to introduce spiritually inclined individuals to be exposed to spiritual videos, radio, teachers, music, art, books, resources and links from a selected group of teachers and requests from viewers. Each featured coach/teacher will have their own page highlighting any videos, audios, websites or printed material they have produced. This portal will be regularly promoted on the Internet through social networking and targeted marketing channels. Please visit the website at the following address:
http://www.spiritualityguidance.com and email me at webproducer@hotmail.com with any suggestions, links or materials. Thank you for your most courteous participation in this project. I welcome your input. ~Dean A. Banks, D.D.
SUNDAY MORNING SERVICE WITH
DR. DEAN A. BANKS, D.D.
Welcome to our new Sunday Morning Service by Dr. Dean A. Banks, D.D.
Every week Dr. Dean will be engaging subjects that are pertinent to your growth and expansion into recognition of; respect to; and communication with your inner spirit.
Please feel free to comment or suggest topics for review. May the Divine always bless you and your families! ~Dean A. Banks, D.D.
CD/DVD
SPIRITUAL BOOKS
SAYINGS
Love; it is more than a concept, a feeling or a state of desire. It is divinity in action. Live with it; live by it; and live in it. It is what makes your existence whole. ~Dean A. Banks, D.D.
Be that which opens the door inward to the Light of life more than that which closes the door and leaves us all in darkness. ~Dean A. Banks, D.D.
"It's not what we eat but what we digest that makes us strong; not what we gain but what we save that makes us rich; not what we read but what we remember that makes us learned; and not what we profess but what we practice that gives us integrity." ~Sir Frances Bacon, Sr.
RULES
Just as we breathe in oxygen and nitrogen and breathe out carbon dioxide, the earth breathes in carbon dioxide and breathes out oxygen. Through the cycles of the seasons the earth breathes in tandem with our solar system, galaxy and the entire cosmos. Whatever we can imagine in our consciousness is always rivaled by the sheer beauty of the entire omniverse. We see the reflections of existence on the canopy of the heavens and believe what we sense is real. It is, in the senses real, but our resultant perceptions are always somewhat skewed from actual reality.
Why? Because we filter that which we sense with that which we have previously learned and accepted as real. For example, we cannot 'see' the carbon dioxide in our atmosphere but we can see its effect by the rising temperatures of the land and water of our planet. In order to discern the truth in the realm of the senses (which only see a fraction of reality) we must learn to follow the five simple rules of science;
"Five simple rules of science from Neil deGrasse Tyson":
The final episode of "Cosmos: A Spacetime Odyssey" ended with host Neil deGrasse Tyson, an astrophysicist, cogently describing how science is able to comprehend mysteries of the universe that other ways of knowing reality are unable to fathom.
Like religion. Consider how Tyson's Five Simple Rules are almost diametrically opposed to the faith-based belief systems espoused by religions the world over.
They ask us to revere authority, not question theological dogma, have unshakable faith, remain within a single chosen religion, and accept that some saint, prophet, or other godly person was able to perfectly know divine truth.
Whereas this, according to Tyson, is how science operates.
He said: "Only a few centuries ago, a mere second in cosmic time, we knew nothing of where or when we were. Oblivious to the rest of the cosmos, we inhabited a kind of prison, a tiny universe bounded by a nutshell. How did we escape from the prison? It was the work of generations of searchers who took five simple rules to heart.
(1) Question authority. No idea is true just because someone says so, including me.
(2) Think for yourself. Question yourself. Don't believe anything just because you want to. Believing something doesn't make it so.
(3) Test ideas by the evidence gained from observation and experiment. If a favorite idea fails a well-designed test, it's wrong. Get over it.
(4) Follow the evidence wherever it leads. If you have no evidence, reserve judgment.
And perhaps the most important rule of all...
(5) Remember: you could be wrong. Even the best scientists have been wrong about some things. Newton, Einstein, and every other great scientist in history -- they all made mistakes. Of course they did. They were human. Science is a way to keep from fooling ourselves, and each other."
Also, we need to follow the five simple principles of spirituality:
"Ancient Indian philosophy talks about Five Principles Of Spirituality. When we spend time contemplating each principle and applying it to a question or situation we are faced with, the power of these beautiful teachings starts to unfold.
THE FIRST PRINCIPLE
Every person you encounter is the right one. This means that no one comes into our life by chance.  Everyone who is around us, every person with whom we interact, has a defined purpose – whether to teach us something, or to help us cope with a current situation.
THE SECOND PRINCIPLE
Whatever happens is the only thing that could have happened. Nothing, absolutely nothing of that which we experience could have been any other way. Not even in the least important detail.  There is no, "If only I had done that differently…then it would have been different." No, what happens is the only thing that could have taken place and must have taken place for us to learn our lesson in order to move forward.
Every single situation in life which we encounter is absolutely perfect, even when it defines our understanding and our ego.
THE THIRD PRINCIPLE
Every moment in which something begins is the right moment. Everything begins at exactly the right moment, neither earlier nor later.  When we are ready for it, for that something new in our life, it will be there – ready to begin.
THE FOURTH PRINCIPLE
What is over, is over. It is that simple. When something in our life ends, it helps our evolution.  That is why, enriched by each recent experience, it is better to let go of the past and move on.
THE FIFTH PRINCIPLE
Nothing is permanent. This is the UNIVERSAL TRUTH. Nothing in our lives is eternal. Everything will CHANGE – some things earlier, some things later, but change is inevitable. Once this is understood and accepted, life becomes simpler because there is no more stresses of anticipation, no more expectations, no more surprises, no more sorrows.
Be good to yourself. Love with your whole being.  Always Be Happy. Believe in God and Trust Him to do what is best for you. And believe in YOURSELF to ACCEPT what you DESERVE. Love, Love, Love."
~Derek O'Neill
What is the Spirituality Guidance Channel? SGC is a video portal designed to introduce spiritually inclined individuals to be exposed to spiritual videos, radio, teachers, music, art, books, resources and links from a selected group of teachers and requests from viewers. Each featured coach/teacher will have their own page highlighting any videos, audios, websites or printed material they have produced. This portal will be regularly promoted on the Internet through social networking and targeted marketing channels. Please visit the website at the following address:
http://www.spiritualityguidance.com and email me at webproducer@hotmail.com with any suggestions, links or materials. Thank you for your most courteous participation in this project. I welcome your input. ~Dean A. Banks, D.D.
EBOOKS
PIPELINE TO THE TRUTH
When someone asserts that no one has a direct pipeline to the truth it is their EGO talking! It is always good to learn from the wisdom of others; nothing learned is ever irrelevant! The knowledge of others and their experiences are their learned wisdom; however, it should always be tempered with your own wisdom. Don't allow the erroneous beliefs of others, the 'holy' writings by someone in a 'holy' book or the observations of life based on your own skewed perceptions to deny that the truth is always available to everyone when you simply get out of your own way and listen to the still small voice of the Divine within.
Doubting the truth of that voice, worrying about what might happen if you don't and fearing what appears to be happening as a result is denying the truth that the Divine voice of silence reveals. Stop criticizing, proselytizing and acclimatizing yourself about the way things 'appear' to be and start analyzing, synthesizing and actualizing what you 'know' they CAN and WILL be! You have been given the power of CHOICE!!! Use it wisely or the lack of it will unfold more of what you don't want than what you do.
Your level of participation in the unfolding of Divine order is paramount to the actualization of your Divine purpose. Be a participant in life and not a bystander that editorializes about how things appear to be. Again, it is your choices, or the lack thereof, that affects the outcome of your life. Be ye therefore willing to participate and acting out that which you have been guided by your inner truth to do! ~Dean A. Banks, D.D.
CHOOSING THE OPPOSITE
A person of peace and love should never consider a person of war and hate as a possible leader. Look within for the truth and look without for the evidence.
Ultimately your choice is between ego and spirit. A person of peace and love always chooses spirit. Be as wise my friends because you are full of peace and love.
Be blessed by allowing the wisdom of Divine love to guide your future and our legacies! ~Dean A. Banks, D.D.
HARD AND FAST BELIEFS
Political polarities come from hard and fast beliefs which come from religious dogma or lack thereof; anytime you believe that your beliefs supersede the inalienable rights of others you have crossed the line between social harmony and personal agenda manifestation.
When you allow ego to command your behaviors you have stopped living for that social harmony and have chosen to inflict your own beliefs on those who might not necessarily share them, support them or live by them. Spirit shares Divine love through you while ego dams it up with erroneous beliefs that isolate, alienate and separate those who don't 'believe' as you do.
There are many ways to effect positive social change when we work together and not posture our beliefs as the only way to accomplish that change. The true acid test is that if it harms, hurts or injures anyone from living their lives FROM their Divine purpose it is injurious to all.
Be ye therefore perfect in living from your Divine purpose while allowing others to live from theirs without the interference of your belief system! ~Dean A. Banks, D.D.
WEATHER
VIDEOS
SPIRITUAL BOOKS
DONATIONS
CD/DVD
YOUR SCOPE OF REALITY
Trusting and relying only on your senses definitely limits your scope of reality. Trusting and relying only on your imagination definitely limits your scope of practical and observable reality.
It is in the balance of scientific observation and intuitive guidance that we ultimately learn to see beyond what appears to be and learn to see the unseen within the existence of the seen.
Be focused on that which edifies all and that which undermines the truth. Test the veracity of what you observe and validate its occurrences. In that way, you parsimoniously strip out the bullshit and see the inner truth.
Practiced processes allow you an ongoing barometer to predict what is probable from what is possible. Be ye therefore perfect! ~Dean A. Banks, D.D.
EBOOKS
THE PROBLEM IS YOU
If you believe that a lying, egomaniacal, self-centered 'businessman' who squandered his family money, refused to pay contractors and drove them into receivership only to later buy their businesses and then live out a fantasy of being a demagogue is presidential, then the problem is YOU and NOT him.
You have been sold a bill of goods that are tainted with the loss of decent hard working people whose families suffered as a result of doing business with this low life. Your belief is what is fooling you because you have chosen to believe instead of know.
Backing someone without researching their history is tantamount to sheer and utter stupidity. Go ahead, vote for the moron and see just how stupid you are! ~Dean A. Banks, D.D.
EBOOKS
TURN OUR BACKS
It is when we turn our backs on the truth that we choose to live in the lie that mediocrity comforts us, praise uplifts us and a duty to the truth is beneath us.
Living in peace requires the feeling of being secure in each and every moment; understanding exactly what is happening all around us; being joyous no matter what appears to be unfolding; and sharing the truth of Divine love with all of life.
Seeing the truth, defending it and living in it always brings peace, understanding, joy and Divine love. If what you believe is the truth does NOT bring these results, then you ARE living a lie! ~Dean A. Banks, D.D.
THE WHITE CLIFFS
OF DOVER
The White Cliffs of Dover have absorbed tons of Carbon Dioxide over the millennia as Calcium Carbonate (Chalk). Every year we have too many uninformed people who want to raise our CO2 levels for their selfish profit.
The evidence we all need to look at is on the planet Venus where the Co2 levels are so high that the greenhouse effect has raised the surface temperature to over 800 degrees Fahrenheit.
Facts are facts. Not choosing to believe the facts does not change the fact that they exist. We need to educate, inform and help those who cannot see the truth to understand that we are going to kill ourselves if we don't take action now!
When we work together to support each other we raise our awareness that we are born out of this earth and die into it. It is our home and we must protect it. Research the facts and become informed. It will keep us all alive! ~Dean A. Banks, D.D.
IGNORANCE OF THE LAW
Why is ignorance of the law no excuse? This term comes from Roman law (ignorantia legis neminem excusat) meaning ignorance of law excuses no one. This sounds highly convenient for oppressive governments ruling with an iron fist. Now, the implication here is that everyone SHOULD know the law. However, many people aren't educated in the law and that is why there are attorneys to hire who supposedly KNOW the law or at least have the skills to look it up and prepare a proper defense. Following is the argument for why this maxim should be enforced:
"The rationale of the doctrine is that if ignorance were an excuse, a person charged with criminal offenses or a subject of a civil lawsuit would merely claim that he or she is unaware of the law in question to avoid liability, even if that person really does know what the law in question is. Thus, the law imputes knowledge of all laws to all persons within the jurisdiction no matter how transiently. Even though it would be impossible, even for someone with substantial legal training, to be aware of every law in operation in every aspect of a state's activities, this is the price paid to ensure that willful blindness cannot become the basis of exculpation. Thus, it is well settled that persons engaged in any undertakings outside what is common for a normal person, such as running a nuclear power plant, will make themselves aware of the laws necessary to engage in that undertaking. If they do not, they cannot complain if they incur liability.
Presumed knowledge of the law is the principle in jurisprudence that one is bound by a law even if one does not know of it. It has also been defined as the "prohibition of ignorance of the law".
The concept comes from Roman law, and is expressed in the brocard ignorantia legis non excusat.
The essential public character of a law requires that the law, once properly promulgated, must apply to anyone in the jurisdiction where the law applies. Thus, no one can justify his conduct on the grounds that he was not aware of the law" [Wikipedia.com].
Now, this maxim is applied to the laws of most governments with the 'appearance' of an equal playing field for all of the governments' constituents. However, many haven't had a decent education as do the privileged and rich who have been blessed with an education in order to not be ignorant of the law! Yet, time after time people are incarcerated because of some law that was so tweaked by the legislature that only those who can afford decent counsel can benefit from any exculpatory loopholes.
In our current climate of our legal system some prisons have been privatized further damaging the ability for someone, anyone, to get out of jail. Why? Because 'prison for profit' is a BUSINESS with a bottom line. They are incentivized to keep prisoners longer in order to make the dollar amount that the individual states assign per head. Is this fair? Is this justice? It is more like the business of unscrupulous individuals out to make money off of the disadvantages of others. Furthermore, politicians are bought and paid for to keep these laws in place to appease the supposed status-quo. Don't buy this pure and utter bullshit!
If we truly are our brother's and sister's keepers, then we need to legislate and regulate the programs that help the disadvantaged to not be taken advantage of by deceitful and self-serving law makers. Do you see more often than not the privileged and rich children going to jail or serving in a war? Hardly! Stop listening to anyone, despite their political affiliation who tells you that it isn't set up this way. They are LIARS if they do! Work in your community to level the playing field for all. I was blessed with a great education and I am grateful for it.
I had to work hard to learn history, political maneuvering and social contracts. Vote for whatever candidate who has a track record of leveling the playing field for all and NOT separating us into classes by religions, race and economic status. Be that which supports life and doesn't take it away! ~Dean A. Banks, D.D.
REMEMBER WHO
YOU ARE
Don't forget to always remember who you are. You are a perfect, intelligent, caring and loving being that was created to share Divine love with all of life.
You were endowed with talents, skills and abilities to live in health, wealth, prosperity and abundance by living in peace, understanding your Divine purpose, living in ongoing joy; and most of all, sharing Divine love with all!
Be the perfection that the perfection of the omniverse created and never allow that which is uninformed, ignorant or selfish to affect you negatively. You are the seed that the Divine planted on this earth to grow and expand into the purpose you have been blessed with and live in.
Step forward each and every day into the blessings that are already yours by making the time to go within and feel the joy of living in them. Be ye therefore perfect! ~Dean A. Banks, D.D.
A LIVING WAGE

If anyone cannot make a living wage, then something is definitely wrong with any company who cannot provide that MINIMUM to its workers!
Without the workers, how would the company survive? ~Dean A. Banks, D.D.
OUR WEBSITES
Please visit our websites and send them to anyone you think would need our services. If you are out of our area (Northern Delaware) and know someone in our area, please forward this flyer onto them. We are available for work over the next few months, so please let us know as soon as possible. ~Liz & Dean
Liz:
http://www.banksnet.com/sittingservices
http://www.elizabethmaymusic.com
Dean:
http://www.banksnet.com
http://www.banksnet.com/portal
http://www.spiritualityguidance.com
MORE SAYINGS
Hope is somewhere between doubt and worry whereas hopeless is somewhere between worry and fear! ~Dean A. Banks, D.D.
Faith is somewhere between belief and certainty whereas knowing is somewhere between certainty and trust! ~Dean A. Banks, D.D.
The love of animals is the beginning of all peace! ~Dean A. Banks, D.D.
"When one loves, one does not calculate."  Therese of Lisieux
It is necessary to speak and to think what is; for being is, but nothing is not. ~Parmenides (B 6.1–2)
Too many people buy or give the water to the very water carriers that are drowning them. ~Dean A. Banks, D.D.
How about this? Even though it appears I have no idea what tomorrow will bring I will expect the best and allow it to happen. ~Dean A. Banks, D.D.
And the children shall lead! "The wolf also shall dwell with the lamb, and the leopard shall lie down with the kid; and the calf and the young lion and the fatling together; and a little child shall lead them." ~Isaiah 11:6

ANIMAL WELFARE
Live Readong
Oct. 2nd, 2017
by Angels Whisper
CD/DVD
ANIMAL WELFARE
THE LESS YOU ARE
The more enlightened you 'think' you are, the less you actually are. Enlightenment doesn't require any thought; you simply 'feel' it. You feel the presence of your inner well-being and you accept and allow what it imparts to you.
But how do you read your inner feelings and know that you are experiencing the Spirit of God within? It is quite simple. When your mind is empty of thoughts and you feel at peace, you are in the presence of your inner well-being and time appears to 'stand still'.
The center of your being is where all of your answers will come; not by evaluating, judging or thinking about them; but by allowing the truth to impress you with a feeling of peace. The Divine within is the stillness; it is the silence; it is the peace.
No seminars, retreats, lectures, services or external interactions. It is a one on one with the Creator Source. Who knows more than the Divine? Answer that one and you will seek inner peace! ~Dean A. Banks, D.D.
THE MOST DANGEROUS
MAN IN AMERICA
I am even more convinced that Donald J. Trump is the most dangerous man in America. Why? Not just because he lies and relays partial truths to gain allies, because when you look into his eyes you see pure evil.
He cares not for anyone else but only cares to elevate his own power. He is sick, demented and a complete sociopath who uses a fake smile and partial truths to inflame his constituency.
Watching and listening to him is like walking briefly through hell. This man is evil and dangerous. How do I know this? Look into his eyes and see the hell within him.
He might talk what you want to hear, but his agenda will stifle your liberties and accelerate his own political power. Sam I am needs to go! ~Dean A. Banks, D.D.
GRAIN OF SALT
I don't FOLLOW the crowd. I listen within and take Literary Authoritarianism with a grain of salt; no matter what 'HOLY' book people ascribe to and live by, they were ALL written by human beings who 'believed' what they were channeling was the truth of the Divine.
When others' experiences become the core of your truth, you are fooling yourself in order to justify and feel comfortable with your accepted beliefs. Go within and know the truth more than ascribing to what others believe. You are worth the truth and truth is what determines your worth.
Be a diligent and forthright voice of the Divine and not a parrot of what others believe is the truth. Be responsible, accountable and centered in Divine love everlasting. You will be known by the fruits you bear; not the beliefs you share! Peace. ~Dean A. Banks, D.D.
TOTAL FREEDOM?
What does it mean to have total freedom? Is it a set of external circumstances that predicate one's feeling of being free? Or is it an internal feeling that you are not attached to any perceptions of reality? One must be aware of exactly what it means and 'feels' to be free. Freedom is not just a static state of being free from constraints; it is a dynamic state that flexes like a wave of crests and troughs.
It is an internal feeling of not being controlled, interfered with or regulated by someone else's beliefs and demands. It is an understanding that your perceptions and feelings of freedom create the power to determine our actions without any restraints. It ultimately means that we aren't tied to any dogmas, beliefs or meaningless rituals in order to purge our supposed feelings of guilt. But what is it exactly that signals us that we are free? It is the fact that despite our urges for independence that we ultimately belong to life, our community, family and friends.
Belongingness is ultimately an extension and expression of freedom. Just as we adhere to the separation of church and state as a means to ensure freedom and liberty, we must learn to move toward the unification of our inner divine spirit and our individual egos in order to learn the true meaning of freedom. Moving from individual independency into interdependency with all of life is ultimately our truest expression of freedom. Why is this? Because without social interaction and connection with our environments and the life that emanates from our shared environments, we cannot engage our inspired thoughts and feelings in the application of their apparent Divine origination.
Learning to build bridges from a sense of individual isolation into intimacy with all of life comes from giving our talents, skills and abilities in Divine service to others in Divine love. Embed yourself into this world and your community by sharing Divine love everlasting. Belong to all of life as it belongs to you. Plant the good seed of Divine love in everything you do in life by being peaceful despite the conditions in your immediate environment, understanding to all whom you encounter and living in ongoing joy.
Only by giving of yourself to others are you participating in life. Stretch out of your cozy bubble of mediocrity by stepping out of your comfort zone and into the interdependency of your community. Sharing IS caring! Be ye therefore living in the freedom of Divine love everlasting! ~Dean A. Banks, D.D.
EBOOKS
MADE MANIFEST
In order to make something happen, we calculate what we need to do in order for that something to be made manifest. We are observing what needs to be done, calculating what we need to do to make it happen and going through the accepted motions of making it happen. It is an algorithm of accomplishment that we 'feel' we need to follow in order to manifest our yearnings or desires. We sometimes move through the algorithm by rote without noticing the immediate effects that cascade into the unfolding that we are seeking. We must feel the joy in each and every step in the process in the unfolding in order for Divine love to cascade the desired outcome.
It's like 'stopping to smell the roses" while on your journey to accomplishment. We all need to dip in the well of peace each and every day in order to know true peace. We all need to understand ourselves and each other in order to share peace. We all need to 'feel' joy before we set out to accomplish anything in order to understand one another. And we all need to share Divine love with each other by living in ongoing joy BEFORE we feel the joy of accomplishment! Most often we put the cart before the horse and say that AFTER we accomplish what we seek we will feel the joy of accomplishment.
Set the tone for your accomplishments by feeling the joy FIRST. This is truly 'loving' BEFORE you decide to calculate your steps. Divine love will allow you move forward while feeling the joy of each and every step. Stay focused on the joy by sharing Divine love with all. You may amass one fortune after another but without real joy it will always be shallow and tainted with a deliberate calculation instead of an act of Divine love. Be ye therefore perfect in Divine love by feeling the joy throughout your journey more than calculating your exact arrival time. Peace. ~Dean A. Banks, D.D.
LOVE
The love of living beings for each other and the world in which they live is the beginning of ongoing peace, understanding and joy!
Stop the fighting, misunderstanding and sadness by sharing the Divine love in your heart with all of creation!
What you give to others is reflected back to many times over; whether it is love or selfishness. Be wise and allow beauty to reign in your life and in the lives of others.
Be the perfection you already are and uplift all of life into our mutual growth and expansion; now, and evermore! ~Dean A. Banks, D.D.