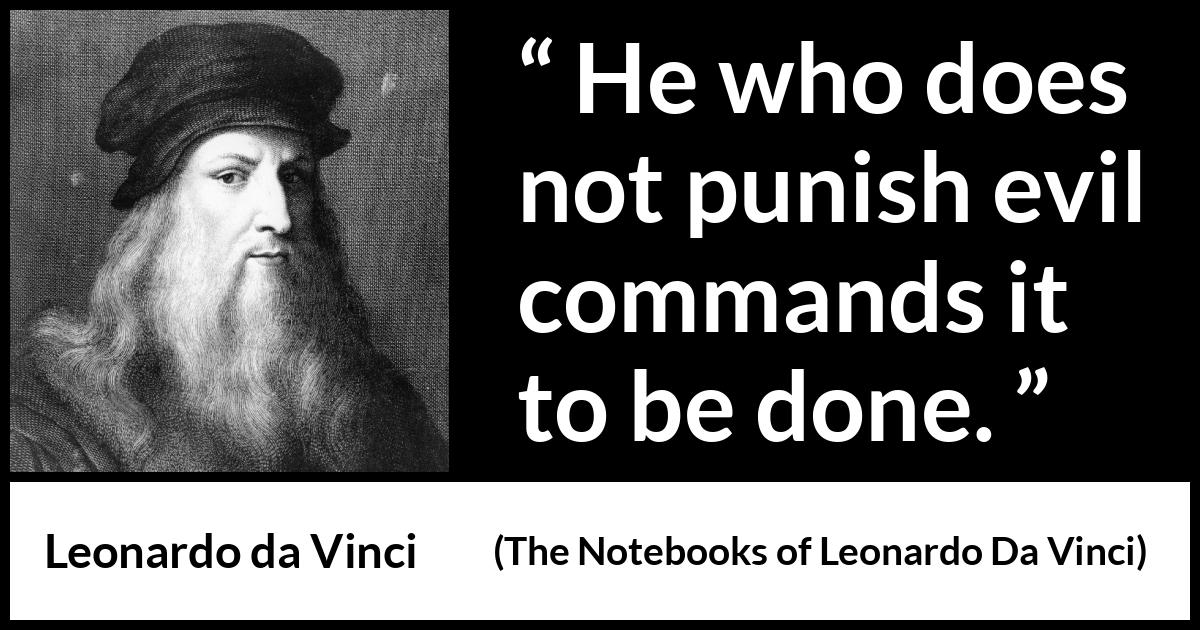 WE OVER ME
The very heart of the Liberal philosophy is 'we' over 'me'. It is recognizing the similarities more than the differences to meet common goals. It is learning to embrace different perspectives and allowing that which is beneficial for all to excel more than what is beneficial to a select few. It is seeking the facts over beliefs that deny reality.
Liberals are branded as evil because that which is evil always distracts, diminishes and debilitates that which contributes to the growth and expansion of all. Fear is the motivator of the conservative philosophy while faith in each other and our talents, skills and abilities to build equanimity, equality and opportunity for all together is the heart of those who embrace Liberalism.
Be open, considerate and kind to all of life. That's where we start building a world with health, wealth, prosperity and abundance for instead of the greed and avarice for a select few. We CAN build this world together by recognizing the good in life and living in it. Peace, understanding, joy and Divine love to all! ~Dean A. Banks, D.D.
SITE HOSTING
THE WORLD ACCORDING TO ROGER
VIDEOS
SERVICE IN PRAYER
Elizabeth and I would like to invite you all to our site 'Service In Prayer'. For many months we have been led to offer a way for our online friends to have a forum to share our prayer needs with each other.
The purpose of this website is to connect with one another and share our needs for healing in whatever areas we feel we need. Please visit the website or go to the Facebook forum to post any public prayers on the Wall or PM us for private prayers.
We will pray for you or help you to find Prayer Partners to assist you in healing and realization of your Divine purpose and the unfolding of it in Divine order.
Thank you all for your support, kindness and for blessing us with your ongoing friendship. Peace and blessings to all of you and your families! ~Dean A. Banks, D.D.
OUR PAST ISSUES
Did you miss any of the issues of The Spirituality Post Daily? If so, following are the links to each and every day for you to peruse. Please visit our advertisers and help us to keep going in our service to the spiritual community of souls who long for a greater spiritual perspective on life. God bless you and your families! ~Dean A. Banks, D.D.
COUPON SAVINGS
SPIRITUALITY GUIDANCE
What is the Spirituality Guidance Channel? SGC is a video portal designed to introduce spiritually inclined individuals to be exposed to spiritual videos, radio, teachers, music, art, books, resources and links from a selected group of teachers and requests from viewers. Each featured coach/teacher will have their own page highlighting any videos, audios, websites or printed material they have produced. This portal will be regularly promoted on the Internet through social networking and targeted marketing channels. Please visit the website at the following address:http://www.spiritualityguidance.com and email me at webproducer@hotmail.com with any suggestions, links or materials. Thank you for your most courteous participation in this project. I welcome your input. ~Dean A. Banks, D.D.
What is the Spirituality Guidance Channel? SGC is a video portal designed to introduce spiritually inclined individuals to be exposed to spiritual videos, radio, teachers, music, art, books, resources and links from a selected group of teachers and requests from viewers. Each featured coach/teacher will have their own page highlighting any videos, audios, websites or printed material they have produced. This portal will be regularly promoted on the Internet through social networking and targeted marketing channels. Please visit the website at the following address:
http://www.spiritualityguidance.com and email me at webproducer@hotmail.com with any suggestions, links or materials. Thank you for your most courteous participation in this project. I welcome your input. ~Dean A. Banks, D.D.
EBOOKS
A CHANCE?
I keep hearing time and again that I should back off on DJT and give him a chance. I have been accused of doing the same thing that the Reps did to Obama after he was elected. Hmmm. Really? Did Obama not pay contractors and leave them high and dry? Did Obama mock a disabled person and not give the press access to him? Did Obama get sued time and again by people who never got paid for their services? Did he? Come on now. Let's get real.
DJT is the scourge of our society and he needs to be removed from office. He only cares for himself and the Russian Oligarchs that he owes 'billions' to and cannot deliver. What will he do to appease them? What favors will he bestow to his buddies and cronies? How much will he sell the rest of us down the river to get what the elite wants? My God, is half of country really that stupid? I pray not.
Don't even try to compare Obama to this Fascist Pig. You will be doing all of us a disservice by mocking the truth with your erroneous beliefs. Grow up and see what he is actually doing and realize just how much he is NOT one of us. God bless us all! ~Dean A. Banks, D.D.
DO WHAT IT TAKES
If you stand by and do nothing while lies proliferate, clandestine deals are made and our very way of life is being sold down the river, you are despicable, deplorable and selfish.
If you truly cared for everyone's rights, you would do what it takes to maintain them and NOT support a Fascist Pig who has taken over our country.
Learn about Fascism. Search the Internet. Go to the library. Do what you need to do to learn the truth.
If you don't, you are selling yourself and the rest of us short of what we need to do to maintain our democracy. We ARE the people. ACT like it!!! ~Dean A. Banks, D.D.
GOING HIGH
Michelle Obama: 'Going High' Means Remaining Outraged
The first lady attacks Donald Trump by measuring him against the principles and ideals he fails to uphold by saying, "When they go low, we go high."
Here is a pertinent excerpt from this article…
"But, as Michelle Obama demonstrated on the campaign trail this week, going high doesn't mean focusing on policy over politics—and it doesn't mean avoiding an attack on one's opponent.
Going high doesn't mean staying silent when bullied, but speaking out. And going high means reframing the focus on Trump's most repugnant characteristics by zeroing in on how those qualities affect the people who might vote for him.
This election isn't just about Trump and who he is, the message goes, it's about the rest of America and who we want to be. "And we simply cannot endure this, or expose our children to this any longer—not for another minute, and let alone for four years," Obama said.
"Now is the time for all of us to stand up and say enough is enough. This has got to stop right now."" ~Adrienne LaFrance, October 14, 2016.
SPIRITUAL BOOKS
FASCIST LINKS
Following are links from varied sources and beliefs about how to identify and defeat Fascism. Please make the time to read these offerings in order to learn just what people actually believe so that you can be informed instead of lied to by the Fascist Pig Donald J. Trump!
He's a liar; a bigot; a manipulator of the truth; a raging asshole who is 70 years old in body; 14 years old in libido; and 10 years old in vocabulary and verbal expression. He is NOT my President and NEVER will be.
I daily pray for everyone who has been fooled by this monster. I pray for peace, understanding, joy and Divine love for everyone! Be blessed! ~Dean A. Banks, D.D.
LINK 1 
LINK 2 
LINK 3 
LINK 4 
LINK 5 
LINK 6 
LINK 7 
LINK 8 
LINK 9
CHOOSING TO BELIEVE
When you choose to totally believe what you conceive it is because you perceive what you want to believe more than what you can retrieve from your inner weave of knowing to receive what you need to relieve you from what you believe.
In other words, stop listening to what you believe and start knowing what you conceive from the Spirit of God within in order conceive that which is more than that which you believe it is.
Due diligence requires undaunted desire for the truth above all else. Anything else is adherence to beliefs and NOT knowing. Peace! ~Dean A. Banks, D.D.
FRET NOT
Fret not, dear ones. Don't fight and resist the Republican onslaught of undoing all of the good that the Obama Administration has done to help those who are forgotten by the elite rich conservatives lusting for the use of governmental power to eschew the responsibilities of maintaining the lives of its constituents.
Know this: The Republican Conservatives have observable and predictable behaviors including one know fact; they eat their own. They do this when anyone of them falls from their graces and support by denying their spin on reality. As with the any omnivore when their voracious appetites of greed, lust for power and dominance over others cannot be supplied by those lower on their food chain, they will turn to their followers and eat their own.
Don't fight them because if you do you will be giving them just what they want to grow and expand. Only in allowing them to self-destruct by channeling your energies into helping your communities to become educated, elevated and participatory will you be able defeat them. What you resist persists and what you allow is in the now. Be here now and don't attach hatred or any negative emotion to them because it is distracting you from what you truly need to be doing; sharing Divine love by always speaking and upholding the truth over all else. Don't allow those who feed on the unawareness of those who are less discerning to what they are doing to bait you into hating them
. If you feel you need to hate, hate what they are doing and not them. However, it is always better to change hate into a realization of Divine love. If you don't it will be hate that consumes you more than them. Be focused on the truth more than their spin of the truth. That will set all of us free more than fighting and resisting. Peace. ~Dean A. Banks, D.D.
SAY IT HOW IT IS
Love can be smooth and easy at times but when liars are afoot it WILL be tough and hard! You can cough and spit up bullshit, choke on it or swallow it.
If you don't open your mouth to identify and qualify it then you will never experience its foul or sweet taste. Life comes from the interactions of varying components that taste good, taste foul or have become insipid.
Opening your mouth to experience the taste of life allows you to KNOW more than BELIEVE. BELIEF can either accurately or erroneously define reality based on what end you are seeking. Let it go in order to know the truth for all! ~Dean A. Banks, D.D.
A TRAVESTY OF JUSTICE
As a result of this travesty of justice know as the 2016 Election, I have decided to do my part by adding new features to the TSP Daily. New informative news widgets have been added to inform readers of the most recent political and spiritual news as well as a widget to fact check what politicians, theologians and spiritual leaders have proclaimed.
I believe it is my duty to all of my readers to not only inform them of the facts, but provide a way of verifying the veracity of those facts and validating their occurrences. In our new age of 'alternative facts' that are, in actuality, complete and utter falsehoods, we need ways and means to identify them as such.
Please avail yourself of these resources to get to the truth as it is and NOT as some want you to believe it is. As always, thank you for reading TSP Daily and may God bless you and your families always! ~Dean A. Banks, D.D.
OUR PODCASTERS
by Dean A. Banks, D.D.
Currently Bobby Hinkle, Elizabeth May Sutor and Dean A. Banks, D.D. have uploaded podcasts. Robert Yarbrough will be added soon. Just click on the podcasters placards below and click on the Podcast title. Currently there are five podcasts on Bobby Hinkle's page, one on Elizabeth Sutor's page and nine on Dean A. Banks, D.D.'s page. Stay tuned for more! Thank you for choosing us!
What is the Spirituality Guidance Channel? SGC is a video portal designed to introduce spiritually inclined individuals to be exposed to spiritual videos, radio, teachers, music, art, books, resources and links from a selected group of teachers and requests from viewers. Each featured coach/teacher will have their own page highlighting any videos, audios, websites or printed material they have produced. This portal will be regularly promoted on the Internet through social networking and targeted marketing channels. Please visit the website at the following address:
http://www.spiritualityguidance.com and email me at webproducer@hotmail.com with any suggestions, links or materials. Thank you for your most courteous participation in this project. I welcome your input. ~Dean A. Banks, D.D.
SUNDAY MORNING SERVICE WITH
DR. DEAN A. BANKS, D.D.
Welcome to our new Sunday Morning Service by Dr. Dean A. Banks, D.D.
Every week Dr. Dean will be engaging subjects that are pertinent to your growth and expansion into recognition of; respect to; and communication with your inner spirit.
Please feel free to comment or suggest topics for review. May the Divine always bless you and your families! ~Dean A. Banks, D.D.
CD/DVD
SPIRITUAL BOOKS
SAYINGS
If you only believe in what you hear, see and speak you are deaf, blind and dumb to the truth you need to know from within. Allow peace, understanding, joy and Divine love to remove your erroneous beliefs in order to live from your center of well-being where health, wealth, prosperity and abundance reside. ~Dean A. Banks, D.D.
NOT STOPPING THE HATE
America chose NOT to stop the hate of DJT. 48.2% voted for Clinton; 46.1% voted for Trump; 5.7% voted for other candidates. In reality, these percentages were based on who voted and NOT on the total eligible electorate. 42.1% of the eligible electorate did NOT vote at all! And what about the Electoral College? A group of elitists chosen in each state to reflect the popular vote and did NOT do their jobs because of the many perks that they would receive from outside powers. We cannot find any money trails because these 'promises' were forged by Russian Oligarchs to benefit the electors. I had found links to prove this but they disappeared from my computer due to an infection that I cleaned out but left no trail. I have been trying to recover them but to no avail. Clinton clearly won the popular vote by almost 3 million votes! And the electors were 'supposed' to reflect that and didn't! Why? They are crooked, dishonest and self-serving!!!
Going high when others go low means that you continue to state the truth despite outright lies, innuendo and spin. It means that you project the truth even though others choose NOT to reflect it. It means that you continue to speak the truth in the face of adversity and you NEVER stoop to their 'low' level by controlling, dominating and manipulating the facts to your own end. It means that you do what is necessary to hold the truth in high regard. If what someone else does diminishes, hurts or takes advantage of others by them then you KNOW it is wrong and demeaning to everyone. If you choose to support anyone who denigrates others then you are just as guilty of this aberrance as they are. You are despicable, reprehensible and selfish. If you cannot see this then you are manipulated by your erroneous beliefs and do not KNOW reality. You live in a fantasy world of beliefs that you choose to believe in more than follow the truth.
May God have mercy on your twisted and selfish soul. You will reap what you have sown just as sure as dropping a book from a tall building will move toward the earth until it strikes it. What you give out returns to you tenfold because it builds momentum based on its inherent energy being amplified by your attraction action; just like gravity. The mutual plowshares we have forged together to grow this world will be forged into weapons behind a Fascist DJT. They will be used to advance him more than any one of us. He IS a silver spoon who has lived a life where he has taken advantage of the system to his own ends and gives not a rat's ass about you or me. You have chosen the image over the reality and you WILL suffer the consequences. The only problem is that you have inflicted those consequences on the rest of us who chose to move forward in peace, order and sanity instead of dissension, chaos and lunacy. You will have to deal with the decision you have made. ~Dean A. Banks, D.D. 
THE DIASPORA OF
DYSFUNCTIONALITY
What happens when an important element of growth and expansion is lost, ignored or never realized? Moreover, what happens when that dysfunctional element is disseminated to a majority of the population? The question becomes is that dysfunctional element so unrecognized that it becomes a societal norm? So is the case with 'thinking'. Most people define thinking as emotionally reacting to events, occurrences, situations, circumstances or the behavior of others or objects. However, this is NOT thinking! An example of emotional reaction over thinking is when someone who is quite vocal about and issue is confronted with the question, "Who said this" or "Where did you get this information" that their response is, "Well, I've heard things." WTF??? You've HEARD things? From what source? Did what you've heard been verified as being true or is it just what you WANT to believe?
If it has been verified, then how many times has it consistently occurred for you to 'believe' in it? Once, twice, thrice? Or did you believe in it because it aligned with your manifest agenda? Thinking is 'evaluating' observed factual information and correlating whether or not it is beneficial to all or just you. If it is discerned by your mind as being beneficial to all, then it is a functional societal norm. If it is judged by your heart as being beneficial to only you, then it can become and aberrance to your individual self-survival; and to your growth and expansion as well. The dysfunctional element in our society today is the fact that most people don't think things through in their minds enough to proact for their future AND the future of others. They emotionally react from their hearts because it protects their beliefs, whether they are accurate or erroneous, and keeps them in their comfort zone.
I was raised in a Republican family and came to know the values associated with that mindset and heartset. In fact, the first time I voted at the age of 18 I voted for Nixon. I did not know any better but came to learn the differences between conservative and liberal philosophies. Conservatives want to keep things as they are in order to reap the benefits for themselves and others who believe as they do. They deny the tenets of liberalism because it threatens their very existence. It takes the focus off of 'me' and places it more on 'we'. In this they see their loss of power to be the middleperson that controls the flow of resources and derives a profit forthwith. They are more concerned about how they can profit from the labors and consumption of others than how those who labor can live in a pursuit of happiness. In order to reframe their selfish image they have invented the term, "Compassionate Conservative." What the hell is that?
By the very nature of conservatism it is NOT compassionate; it is selfish, self-centered and self-aggrandizing. The definition of a Compassionate Conservative is "a political conservative who is motivated by concern for the needy but supports policies based on personal responsibility and limited government" [dictionary.com]. Is this concern genuine or situational? Are their motivations truly a concern for the needy or are they focused on how they can make a profit as a result of the situation? The very heart and soul of Capitalism is control, domination and manipulation; traits of the selfish ego. Capitalism is defined as "an economic system in which investment in and ownership of the means of production, distribution, and exchange of wealth is made and maintained chiefly by private individuals or corporations, especially as contrasted to cooperatively or state-owned means of wealth" [dictionary.com]. Capitalism exists within our governmental system we call a Democracy.
Democracy is defined as "government by the people; a form of government in which the supreme power is vested in the people and exercised directly by them or by their elected agents under a free electoral system" [dictionary.com].But are we truly a Democracy? We are technically a Republic! A Republic is "a state in which the supreme power rests in the body of citizens entitled to vote and is exercised by representatives chosen directly or indirectly by them" [dictionary.com]. We have just witnessed a popular vote of almost 3 million votes being tallied for HRC and yet DJT won the election! The Electoral College voted him in because the electors, who are oligarchs of their individual States violated their mandate to align their votes with the popular votes. Why would they do this? What would cause them to defy the public? The fine in most states is $1000 for doing this. Is that enough of a fine to hinder their charge and duty to fulfill their obligation to the citizenry?
Electors are businessmen and government leaders who operate on increasing their bottom line. They received 'promises' and 'perks' from the 5 Russian Oligarchs to that own DJT that cannot, in effect, be traced because they haven't been fulfilled yet. These electors now have the in roads to prime real estate in Russia to develop businesses that will increase their bottom lines. All at our expense because our Supreme Court allowed Citizens United to permit foreign monies to influence our elections! We were sold down the river by people who were supposed to be operating in our best interests and in actuality, were operating in THEIR best interests. This dysfunctional behavior has been spread worldwide and now rules the planet with those who seek to edify themselves more than others. In actuality, we are a Republic (~70%) with Socialism (~30%). Socialism is defined as "a theory or system of social organization that advocates the vesting of the ownership and control of the means of production and distribution, of capital, land, etc., in the community as a whole" [dictionary.com].
We have the best of both worlds because our system allows our citizens to invest in this country and their citizens (taxes) and benefit from their paid premiums (Unemployment, Medicare, Social Security). The conservatives have taken the stance that we are a 'nanny' state when in fact we are the ones who have contributed to our own system to allow us to retire when we are no longer able to effectively work. In essence, we are a Republic based on Democratic Socialism. Democratic Socialism is "a modified form of socialism achieved by a gradual transition by and under democratic political processes" [dictionary.com].
The facts are the facts. You can argue with them all that you want until the cows come home and they will still be what they are whether or not you choose to believe in them. When people yearn to manifest their agenda more than seek the truth they end up doing what Congress has done the last 8 years and fight not only what they don't want, but who represents what they don't want. They are bullies on a playground looking to control, dominate and manipulate reality to suit their selfish needs. They have successfully spread the childish principle of 'me' over 'we'. Those who deny the truth will be ensnared by its consequences because they have emotionally reacted to it in a resistive way more than thinking proactively in allowing things to grow and expand naturally.
Without their egos' demands for edification of self only, they would stand a chance in becoming more than they allow themselves to be. Trump, his cronies, Ryan and McConnell are prime examples of the old school which is dying a miserable death. Now that they have power they will do everything that they can to bring about their fallacies and fantasies and the American will see firsthand just how selfish they are. The electorate will finally see that voting them in was NOT in their best interests because it is they who will ultimately suffer and NOT them. Be focused on the truth despite the aberrances of selfish conservative Republican egomaniacs that only yearn to use you for their own best interests. May God bless all of us! ~Dean A. Banks, D.D.
WHAT YOU GET
This is what you get when you believe what others say; don't make the time to investigate the facts; or research the history and proponents of the facts.
You get hoodwinked in believing in a Fascist Pig with an agenda that has NOTHING to do with making anyone's life any better.
You've made his day; now he's going to make yours; even though it won't be what you expected. C'est la guerre! ~Dean A. Banks, D.D.
I WORSHIP NO ONE?
Commentor: I worship no one. I work for everything I have, which isn't much. I do not expect everyone else to pay so I can live like a king. If I want something, I work for it. Nothing is free I have yet to receive my "white privilege." You can share some of yours.
My Response: Respecting the Divine is not worshiping. I work for everything I have just like you. I don't expect everyone else to pay for me so I can live like a pauper. If I want something, I work for it as well. The only free thing in life is the love and respect you give to others. White privilege comes from an egomaniacal mindset and heartset by those who feel they are better than others. I share my talents, skills and abilities with others and support the people in my community who haven't been as blessed as myself. Those who cannot find work, are disabled or need education. I make myself available to help others because that is my duty. Being a liberal means that I care for 'we' more than 'me'. Calling someone a libtard, which comes from retard, shows me just how moronic you are. Your 5 day work week and children not working; your Social Security and the government safety net all came from Liberals. And yet, you sit at your computer and down the very thing that has given you the right to act like a total and complete moron. So, go ahead and support the very water carriers that are drowning you. Who is going to help you when you can't help yourself? No one is an island except those who believe that they are better than others. Have a blessed life!
LYING IS LYING
Lying is lying whether one knows it or not. If what a person says is only what they believe or what others believe then they haven't made the time to test the veracity of an experience and validate its occurrences.
Therefore, they are lying by omission of performing their due diligence in investigating the facts and researching the proponents of those facts. Blindly accepting what others say is the truth and not ferreting out what implications it yields reveals mediocrity and self-centeredness.
Seeing and knowing the truth requires work on the part of the seeker in order to experience the results the truth will inevitably yield. The duty to the truth is to not only uncover it, but support it in every way without spinning it your advantage. ~Dean A. Banks, D.D.
SELLING YOURSELF SHORT
It is when you deny your observance of reality in favor of what you believe is reality is when you have sold yourself short.
Lying to yourself to fulfill what you believe, value and intend to manifest reveals your ignorance, selfishness and aberrance in dealing with reality.
You are deplorable, despicable and reprehensible. You are not a supporter of life but a liar, cheater and stealer of the truth to suit your own ends. ~Dean A. Banks, D.D.
WEATHER
VIDEOS
SPIRITUAL BOOKS
DONATIONS
CD/DVD
ALTERING REALITY
TO FEEL SECURE
When the truth is compromised to fulfill your beliefs, 'values' and yearnings, you are not only selfish but a liar as well. Your spin and manipulation of the truth to your own end reveals just how much of a child you are. You are stuck at a juvenile age because you could never get past the fact that some trauma in your past has hurt you to the point that feel you must alter reality to feel secure.
You need help. You need to unwind the convolutions in your life by unpeeling the layers of your 'onion' to reveal just why you choose to believe more than know. Once you do you can educate yourself in how to think more than emotionally react and learn to grow up and handle life as an adult instead of resting on your laurels of adolescent rebellion.
It's time to grow up and see life as an opportunity to grow and expand instead of feeling sorry for yourself and the perceived misfortunes you have experienced. Only you can untangle the mess you have created and until you do your life will be a series of crises and not an unfolding of fulfillment. Peace and may you cry while peeling to release the pain you have harbored within and have chosen to embody. ~Dean A. Banks, D.D. 
EBOOKS
DEVIL IN A BLUE DRESS
What is a devil with a blue dress? Someone who uses flash and color to entice those who have only one thing on their mind; satisfying their own yearnings!
The only problem is that once the blue dress is off the truth is revealed and you learn that you were captured by what appeared to be more than what it actually was.
Have a great four years! ~Dean A. Banks, D.D.
FOOLING YOURSELF
When kindness doesn't work on those who know not of it, speak the truth in a manner they will understand.
If you don't, you are fooling yourself into believing that your calm and kind demeanor has an effect on someone who does not understand the language with which you speak.
Just as Yeshua called the Pharisees and Sadducees vipers and spoke in a language they understood, if you choose not to be understood that is your right.
However, effective change comes from an inner revelation of the truth prompted by those who speak in a language that is understood and not overly idealistic. Peace.  ~Dean A. Banks, D.D.
WHO YOU TRULY ARE
What you do with what you have reveals who you truly are. If you have spent your life making profits from leveraging assets and the hard work of others you are NOT someone to be revered. You are someone who has taken advantage of the 'system' to build an empire off of the backs of others. You have used people to your own end and are shallow and vapid at best.
You might have recognition for a season but will come down hard when people see you for whom and what you truly are. You have lied, cheated and stolen an election by benefiting from the monies of foreign powers to sway our electorate to believing your false promises. It will be them who will take you down while the rest of us watch. 

We will be glad when you are gone because your intent was not for us but for yourself only. As Lewis Black said, "When you put your hand on the Bible to be sworn in it will be engulfed in flames." Flames that purge the thoughts and feelings of those who supported you for what they believed you would do for them. They won't be fooled again because they will know just how much you took advantage of them for your own benefit.
May God have mercy on your twisted and wretched soul, Donald. ~Dean A. Banks, D.D.
TRUE TO HIS DESTINY
DJT made choices to be true to his destiny. We all make choices true or not true to our destiny. It is those who choose to speak the truth despite the prevarication, manipulation and violence of those who employ hatred who fulfill their destiny.
After January 20, 2017, I only have one question for you. Can you see Russsia from your porch? If not, keep an eye out. It's coming; it's ruthless; it's here. It's gained a foothold in our democracy and t will only go away forever when you do what is necessary.
Learn the truth; speak the truth; teach the truth; and live in the truth while learning to live in our new Fascist state. We a now the Fascist States of America because we paid more attention to our own lives than the lives of our families, friends, neighbors and communities.
Be strong; be diligent; and never let their lies grow into accepted beliefs that hurt you, others and your communities.  Share love always by speaking the truth and sharing your talents, skills and abilities with all. YOU are the ones who will ignite the truth after the next four years of sheer darkness. ~Dean A. Banks, D.D.
REALIZATION
When you have lived as long as I have you come to realize many things. Things that are so important to you that you will never go back to what didn't work because you have traversed that path and it yielded results that aggravated you, incited you or even hurt you to the point that will always remember the effects of not paying attention to what was actually happening. Youth is a learning experience where you come to the realization when you are older that what you don't do is just as important as what you do. The wisdom you acquire in life is really never 'acquired'; it is always present within you and when you get older you realize that; and the fact that it is you who has not been willing to get out of your own way in order to live in that wisdom.
Today we will see the results of those who have never gotten out of their own way and don't care to. They want what they believe more than what they could know if they simply got out of their own way. Their hard erroneous beliefs have been forged by their outlooks on their experiences so much that if they were forced to give them up with the awareness of the truth it would end their very existence. They are clinging onto their last vestige of hope that their lives will somehow be validated by giving a FASCIST a chance. That's all it takes for Fascism to become rooted in our democracy; it starts with 'giving it a chance'. I will NOT try to work with a Fascist; I will NOT try to give him chance; I will NOT give him the benefit of the doubt; I will NOT recognize him as my President. Some have said that I am acting just like those who hated Obama and called him a Fascist. WRONG!!! Obama worked his way up to the honor he gave us and we gave him. Obama did not screw over hard working people by NOT paying them for the services they rendered. Obama respected people and never tried to mock them.
Nothing wrong was ever proven against Obama or HRC. However, Trump is involved in THOUSANDS of lawsuits where he DID commit fraud and usury of others. Yet, as a result of Citizens United being allowed by the SCOTUS we have now been infiltrated by foreign powers that wield great sums of money and spin into our elections. I can distinctly remember the protests in the '60's and the work we all did to make this world a better place in the '70's. After all of this hard work 'enlightening' those who didn't know any better we have come full circle this year. Today is the inauguration of a ruthless and evil individual. If you support him in any way please unfriend me and have a great life. I do not want to engage with anyone who is so STUPID to believe that someone like this can somehow save this country. I have the benefit of learning from my mistakes and that is why I am honored to serve all of you here on Facebook.
If you think that my statements here reveal just how egotistical I am, not only are you dead wrong, you are NOT seeing reality. How many times do you need to relearn something before you realize that it was YOU that chose to listen to YOUR EGO while ignoring the truth about a FASCIST PIG!!! You have sealed your own fate and the fate of us all by your INACTION in investigating the facts about DJT and researching his history and egomaniacal expression of his childishness. YOU are the problem in this country and I have lived long enough to know that the only way you stop facing too many problems is to remove yourself from their sphere of influence by those who conflagrate issues with unrealistic 'possibilities'. If you drop a hammer over your toes from the height of your head it will hurt.
Why? Because the law of gravity will bring it down and the laws of human chemistry will react to the blow with pain. If you are too stupid to understand this, then have a great life living in constant pain. I sincerely wish you the best and will always pray for your awareness in knowing that your life is a result of the choices you have made; both good and bad. May God always bless you and your families now and always! Have a great life while licking your wounds. I, for one, refuse to make the same mistakes and give EVIL a chance because of my erroneous beliefs. Be blessed always. ~Dean A. Banks, D.D.
FASCIST PLEDGE OF ALLEGIANCE
"I pledge allegiance to the Flag of the Fascist States of America, and to the corporate oligarchy for which it stands, one Nation under Satan, completely divisible, with liberty and justice for none."
UNDOING THE GOOD
When you undo the good that others have done to help those who do not have much in life declaring that you will replace it with something better, you'd better have something better or no one will ever believe you again. This is Trump's major dilemma because he raves about cutting Welfare, the Arts, Social Security, Medicare and Planned Parenthood he is LYING to everyone about their costs.
Their costs are a small piece of the budget pie compared to military spending. They want the money from these programs to bolster the military and purchase war machines from the Military Industrial Complex in which they all have shares of the profits. My God, some of you are so stupid that you have hoodwinked by a con-artist who only cares to increase his bottom line at the expense of others.
One day you will see just how much this Fascist Pig has used you, abused you and taken advantage of your trust in him. Trust ONLY the Spirit of God within and know the truth. Until you do your beliefs will keep you occupied and distracted while this evil person screws you without lubrication. And yes, it will hurt. All because you trusted him more than the Spirit of God! ~Dean A. Banks, D.D.
MORE SAYINGS
Is it OK to point out a liar and manipulator of people who repeatedly chooses to take advantage of others and hurt them? The only language that a person like DJT understands is disrespect, degradation and humiliation. Peace. ~Dean A. Banks, D.D.
There is only one thing I can say to all Trump supporters who can't see beyond the noses on their faces...Were you born stupid or did you really have to work at it? ~Dean A. Banks, D.D.
I am in control of my own life and that is why I can speak the truth to all of you even though some of you are living in a veil of illusion manufactured by your selfish egos. Peace and may the veil you live in be lifted someday. God bless you all! ~Dean A. Banks, D.D.
CD/DVD
ANIMAL WELFARE
EBOOKS
HISTORY REVISIONISTS
What are the history revisionists Republicans doing? Removing valuable information from the White House website, spinning crowd sizes in their favor and denying that many people all over this country are sending them a firm message! They will do what they can to convince others that they are right and the rest of us are wrong. What they are doing is cementing their fantasy into the minds and hearts of those who don't know any better and refuse to learn the truth. The rest of us know exactly what they are doing! They are implementing fascist techniques in controlling the media by not only denying what they are reporting, but accusing them of being 'fake news'.
This is how fascism takes root and grows into a monster where those onboard FORCE their erroneous beliefs on the rest of us. We HAVE Freedom of Religion AND Freedom of the Press. DJT and his crooked cronies have already started on the Press and their RIGHT to follow everything that he says and does. The next will be Freedom of Religion where the accepted and chosen religion of the state becomes the law. And these bastards distract us with proclaiming that the Muslims are imposing Sharia Law on all of us when in fact it is they who are imposing Biblical law on all of us! The heart and soul of our Constitution clearly states that there will be NO state sponsored religion. These morons are trying to impose THEIR beliefs on the rest of us by FORCE. If that isn't fascism, then I suggest you read the definition of what Fascism actually is!.
To all you evangelical assholes that believe you are following the words of Christ you need to know that it is someone else's descriptions and definitions that you BELIEVE in and NOT what Christ actually said! Until you learn the original Aramaic and Koine Greek to understand exactly what Yeshua said you are operating deaf, dumb and blind. Yeshua taught to love and NOT be stepped on! He stood firm on what he KNEW about life and that is why he spoke to the crowds in parables; to speak in a language that THEY understood!!! It is only when we seek to separate and isolate people based on their race, color, religion, creed, sex, sexual orientation, gender identity, national origin, ancestry, age, veteran status, disability unrelated to job requirements, genetic information, military service, or other protected status that we miss the point of our Bill of Rights completely! We have the power to express our opinions and NO ONE can stop that.
Trump has already violated the Constitution by shutting down selected press people and their networks because he BELIEVES that they are Fake News. Who the fuck is he? He is not a legitimate POTUS because our 2016 election was bought and paid for by the 5 Russian Oligarchs that DJT owes BILLIONS to!!! Go figure. Many seem not to care to even spend the time investigating the facts and researching the proponents of those facts. They listen to DJT telling them what they WANT to hear and they support this fool implicitly. Our SCOTUS has let all of us down with implementing the validity of Citizens United. Have you even notice how bills that hurt all of us have names that make us feel good about them.
Another one is "Right to Work". They give it a moniker that sounds good, but ultimately hurts you and others. Stop believing their bullshit and start listening to the still small voice of God deep within you to KNOW the truth over believing in what someone else believes is the truth. Only you can stop others from controlling, dominating and manipulating you to jump on their bandwagon and follow them blindly. When the wagon tips over they will step on you to save themselves and you will come to know that they are only out for themselves and NOT for you! ~Dean A. Banks, D.D.
OUR WEBSITES
Please visit our websites and send them to anyone you think would need our services. If you are out of our area (Northern Delaware) and know someone in our area, please forward this flyer onto them. We are available for work over the next few months, so please let us know as soon as possible. ~Liz & Dean
Liz:
http://www.banksnet.com/sittingservices
http://www.elizabethmaymusic.com
Dean:
http://www.banksnet.com
http://www.banksnet.com/portal
http://www.spiritualityguidance.com
DIVINE TRUTH
Only when you move beyond what others have taught you to believe will you be able to come to know the truth of the Divine. In order for Divine knowledge to become Divine wisdom you must learn to understand that what you have believed to be true is not always what is true.
It is in your willingness to let go of your beliefs that Divine knowledge flows through you and it is in your acceptance of this knowledge that Divine wisdom blesses you with complete understanding. Following your beliefs implicitly is living in the valley of lack and limitation whereas in following your inner knowing is living on the mountaintop of infinite abundance.
You cannot see the other mountain tops of infinite abundance until you climb out of your valley of despair and into sheer happiness. The road to the top of the mountain becomes readily apparent when you completely trust in the Divine to guide you, love you and bless you with infinite abundance everlasting. In the valley you may be hit by rocks from a landslide, drown with the overflow of the rains or be buried in an avalanche of snow if you remain in mediocrity.
Only when you move to higher ground will you survive the onslaught of dangers and live in health, wealth, prosperity and abundance everlasting. Find your peace by understanding that moving to higher ground gives you a greater perspective of ongoing joy for you to know within that you are Divine love everlasting. May the Divine always bless you! ~Dean A. Banks, D.D.
SUMMONED BY LUCIFER?
Commentor: What makes you think that Donald Trump is summoned by Lucifer?
Dean A Banks, D.D.: Who else could say and do what he does, escape with impunity and have the sheep put him in charge of the slaughterhouse?
GONE TOO FAR
Now you have gone too far…
To all of the Bible beating Evangelical Egomaniacal Assholes here and on the Internet: 
YOUR religion is NOT the only religion on this planet. Just because you believe it is does NOT give you the right to impose your beliefs in everyone else. If you would have made the time like I have to study the original texts in their original languages you would come to know that the interpretations of your Christian ministers of the 'Word' are SECONDARY and NOT PRIMARY. They have forced your acceptance and forged your beliefs to keep themselves as middlepersons between you and God.
Why? To fill up their coffers with money to 'spread the word'; or should we say, their warped version of it! It is their egos that you choose to worship when you deny the truth of the Divine. Stop allowing Literary Authoritarianism to rule your existence when all Divine knowledge and Divine wisdom is within you right now. You don't need books, seminars, classes, revivals and some minister with a selfish agenda to ride herd over your supposed salvation. As long as you believe you are a sinner, less than perfect and incapable of living FROM Divine love you will be sucked in by Carnival Barkers because they make you feel good about yourself when you trust in them. Trust in the Divine ONLY!!!
All others are subjective and taint their revelations with personal agenda manifestations in order to bolster their egos as being 'on the right path." Many Evangelicals have selected the complete antithesis of love as a leader by selecting and supporting DJT. They have proclaimed that God has spoken to them when in fact it was the negative forces they label as Satan. Their own egos have deceived them into believing he is a savior sent by God when in fact he is more the Anti-Christ! The one who has charisma and defies all that is good, pure and supportive of growth and expansion. Fascists are spin masters and they keep spinning the truth to suit their own needs. And what have we done?
We have placed a bigot and a whore in the White House because of our erroneous beliefs. We have defied the purity of God by listening to our selfish egos. I, for one, know exactly that DJT, his wife and his minions will crash and burn. Why? Because the Divine is fair and just and if you live your life hurting people more than helping them you will fall under your own power. Watch the extravaganza unfold right before your very eyes. Remember, YOU have NOT cornered the market on HOW to worship or respect the Divine. Just by virtue of the fact that you believe this reveals just how evil and selfish you actually are. You MOCK Christ with your words, your actions and with every breath.
You WILL reap what you sow and we will be watching every moment of it! May God bless you with peace, understanding, joy and Divine love everlasting! Those are the dynamic states where Divine truth is revealed. ~Dean A. Banks, D.D.