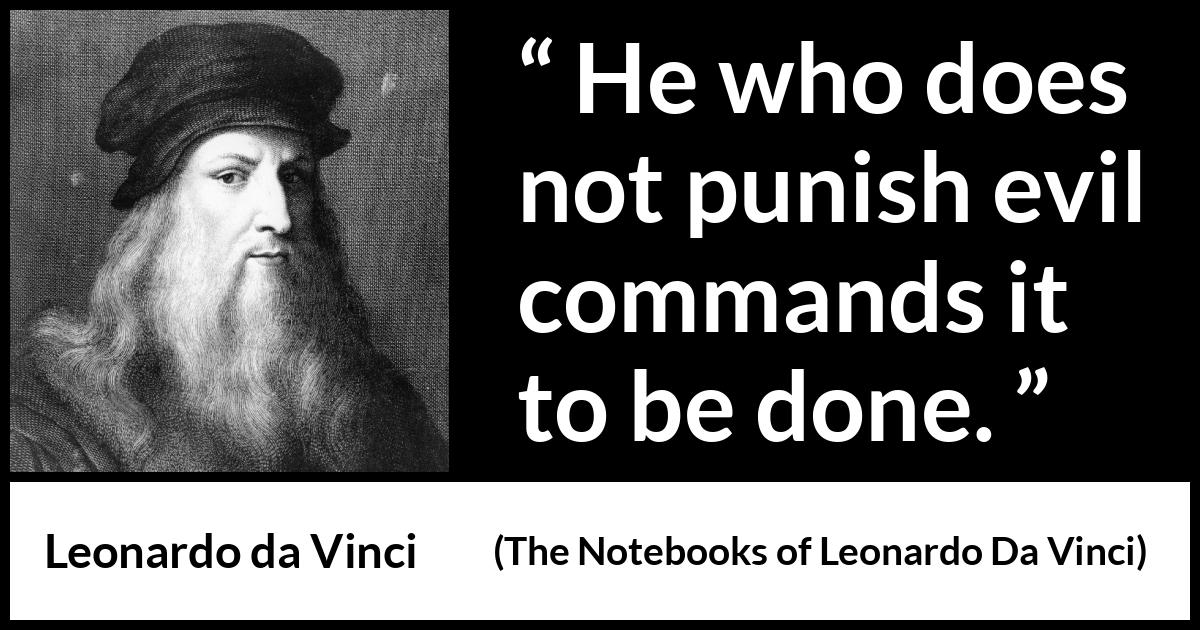 FAKE NEWS
What is Fake News? Is it news that is totally contrived or does it contain facts that are used in supposition of possible outcomes? Technically, Fake News Websites "deliberately publish hoaxes, propaganda, and disinformation, using social media to drive web traffic and amplify their effect Unlike news satire, fake news websites seek to mislead, rather than entertain, readers for financial or other gain" [Wikipedia.com]. Generally, when you spot a news item it is always best to fact check it.
Go to snopes.com or do a general Google search to investigate the event, occurrence, situation, circumstance or the behavior of people or objects in order to find out whether they actually are facts. Secondly, research the proponents of the supposed facts by checking out who owns the website. Look at the bottom of the page or go to an about tab to view the owners. Take their names and search for their veracity in the past and validate if and when they have issued prevaricated stories. Next, follow the money and see who finances the owners in order to see what agendas they are seeking to manifest. Then, and only then, will you be able to see the scaffolding that supports their assertions. If you don't perform your due diligence in this manner, then your 'opinion' is NOT worth a grain of salt.
For example, I reposted an article from the Washington Post that claimed that the "Russian operation hacked a Vermont utility, showing risk to U.S. electrical grid security, officials say". The title clearly says that a Russian operation hacked a Vermont utility, showing risk to U.S. electrical grid security, officials say. After reading the article you discover that the code that was found on a laptop not connected to the grid was 'similar' to Russian hacker codes. The laptop was not connected to the grid but 'could have been' and subsequently could have been used to bring down the grid. Now, is this fake news? Or is it real news with grave 'possibilities'?
In order to get somewhere in the dark you need to turn on the light. Then, and only then, can you see where you are going. The first step is to fact check the event, occurrence, situation, circumstance or the behavior of the person or objects. Go to snopes.comand plug in the title of the article or the details of the supposed 'fact' to see if it is true or not. The search yielded that this was MOSTLY FALSE. Then it defines what is true and what is not. "WHAT'S TRUE: Malware found on a laptop belonging to an organization responsible for maintaining a Vermont power grid was reportedly similar or identical to that used by Russian hackers.
WHAT'S FALSE: The infected laptop was not connected to the power grid, and no evidence documents that the malware was placed on the laptop by Russian hackers and/or by persons with the intent of disrupting a U.S. power grid." Is this Fake News? Not quite; it is a supposition based on the discovered malware. Russian malware has key signatures that identify its source. The source code was 'similar' to Russian code which had penetrated the laptop. Fake News is a total contrivance based on 'possible' facts and not verifiable facts. Isn't it at all possible that the laptop COULD have been hooked up to the grid to infect it and bring it down? Just because it wasn't does NOT make this FAKE NEWS! Yes, it is supposition, but a pretty GOOD supposition. It is turning on a light in a dark room in order to SEE the possibilities instead of turning the light off and seeing nothing.
Fake News is something that Fox News has openly admitted to on several occasions. Fox News 'bends' the truth to manifest their agendas. They want a conservative government that takes care of the 'good ole boys' over the masses so they can pad their wallets. They create possibilities that could happen and most of the times never do happen! All in a quest to make beliefs superior to the truth! That is the only way they can get their mostly uneducated constituency to pay attention to their claims. They downplay education because one of the first things one learns in formal education is how to think critically. If you can conspicuously say anything that is believable to uneducated people that 'sounds true', then it doesn't matter whether it is true or not.
Truth is not always readily apparent. It is usually cloaked in the facts AFTER you have ferreted out the facts through diligent investigation and researched the proponents of the facts and what agendas they are seeking to manifest. All facts must be tested for veracity and their occurrences must be validated BEFORE you choose to believe in them or not. If you don't perform this due diligence, then you will relegate anything like the aforementioned article to the realm of Fake News.
Possibilities always exist as to how facts are played out in real life. Probabilities only occur when these possibilities are carried out by their proponents. Certainties only arise when people unfold their agendas or objects unfold their expressions in a particular manner. Dig deeper in discovering the facts and the proponents of those facts before you claim that something is real or fake news. Your belief in whether or not it is a fact is irrelevant to the FACT that it is. Seek the truth over all else and the truth will become readily apparent! ~Dean A. Banks, D.D.
SITE HOSTING
THE WORLD ACCORDING TO ROGER
VIDEOS
SERVICE IN PRAYER
Elizabeth and I would like to invite you all to our site 'Service In Prayer'. For many months we have been led to offer a way for our online friends to have a forum to share our prayer needs with each other.
The purpose of this website is to connect with one another and share our needs for healing in whatever areas we feel we need. Please visit the website or go to the Facebook forum to post any public prayers on the Wall or PM us for private prayers.
We will pray for you or help you to find Prayer Partners to assist you in healing and realization of your Divine purpose and the unfolding of it in Divine order.
Thank you all for your support, kindness and for blessing us with your ongoing friendship. Peace and blessings to all of you and your families! ~Dean A. Banks, D.D.
OUR PAST ISSUES
Did you miss any of the issues of The Spirituality Post Daily? If so, following are the links to each and every day for you to peruse. Please visit our advertisers and help us to keep going in our service to the spiritual community of souls who long for a greater spiritual perspective on life. God bless you and your families! ~Dean A. Banks, D.D.
COUPON SAVINGS
SPIRITUALITY GUIDANCE
What is the Spirituality Guidance Channel? SGC is a video portal designed to introduce spiritually inclined individuals to be exposed to spiritual videos, radio, teachers, music, art, books, resources and links from a selected group of teachers and requests from viewers. Each featured coach/teacher will have their own page highlighting any videos, audios, websites or printed material they have produced. This portal will be regularly promoted on the Internet through social networking and targeted marketing channels. Please visit the website at the following address:http://www.spiritualityguidance.com and email me at webproducer@hotmail.com with any suggestions, links or materials. Thank you for your most courteous participation in this project. I welcome your input. ~Dean A. Banks, D.D.
What is the Spirituality Guidance Channel? SGC is a video portal designed to introduce spiritually inclined individuals to be exposed to spiritual videos, radio, teachers, music, art, books, resources and links from a selected group of teachers and requests from viewers. Each featured coach/teacher will have their own page highlighting any videos, audios, websites or printed material they have produced. This portal will be regularly promoted on the Internet through social networking and targeted marketing channels. Please visit the website at the following address:
http://www.spiritualityguidance.com and email me at webproducer@hotmail.com with any suggestions, links or materials. Thank you for your most courteous participation in this project. I welcome your input. ~Dean A. Banks, D.D.
EBOOKS
GIVE A MAN A FISH
"Give a Man a Fish, and You Feed Him for a Day. Teach a Man To Fish, and You Feed Him for a Lifetime." ~Attributed to different Authors
Some die-hard uninformed Christians insist that this come from the Bible, but never seem to understand that nowhere is it ever stated there. Click here for an explanation of this.
Q: Where does the Bible say "teach a man to fish?"
A: QUICK ANSWER - The Bible doesn't say "teach a man to fish," this phrase is from a Chinese proverb. The full text is: "Give a man a fish, and you feed him for a day. Teach a man to fish, and you feed him for a lifetime."
FULL ANSWER - The passage in the Bible that is commonly thought to say "teach a man to fish" is found in Mathew 4:19. Here, Jesus is walking near the shore of the Sea of Galilee, when he sees two brothers, Simon and Andrew, throwing out their fishing nets. Jesus says them, "follow me and I will make you fishers of men." (NASB) In the next verse, Simon, also known as Peter, and Andrew drop their nets and follow Jesus, thus becoming his first disciples.
Now, on the surface one can say that this is the motto of conservatism; yet, it is a motto of life in general. Giving a man a fish so that he can eat is the heart of liberalism; and teaching how to fish is the benefit of a liberal education. If you desire to be of help to others you must learn HOW to teach them in a language that they understand. From when we are young we all learn how to appreciate the gifts of education from our elders. We learn how to do things and become empowered with our minds and bodies as a result. Yet, without spiritual guidance, we become too focused on 'me' instead of 'we'. We learn that believing is more important than knowing.
As we grow into adulthood we learn that fighting and being slightly different from the norm makes us unique; when in fact, that makes us more specialized in our 'beliefs' that we are 'empowered'. When we enter old age we develop 'wisdom' about life simply because of the time we have dealt with specific issues that either resolve themselves or transcend ourselves. The reason we are ushered out of society into 'retirement' is to maintain the generation gap that so fervently leads to further separation. Just imagine what you would have done when you were younger if you knew what you know now.
Bridging the gap requires an inner diligence to teach others how to fish despite their resistance to it. It means that you have to stand firm on the truth and never back down to the nay sayers and proponents of the conservative mentality of "this is way it has always worked and we shouldn't change it." THAT is complete and utter bullshit!!! When we share the Divine principles of life with others we ARE sharing Divine love everlasting. We are injecting working and time tested principles into others lives to BENEFIT them more than create detriments that stifle their own creativity.
So, the next time a conservative screams that this saying is the moniker of conservatism teach them that it is the ultimate liberal and progressive philosophy. Yeshua said we would do what he did AND greater! How can we do greater if we tread water and go nowhere? Eventually we will grow weary and drown. On the surface conservative 'values' appear sound and just; however, when you dig deeper you discover that it is in teaching people how to serve that we all contribute to the growth and expansion of all. Eat for a lifetime by sharing Divine love with all each and every day of your life. Be a teacher and be a friend. Peace. ~Dean A. Banks, D.D.
OUR PODCASTERS
by Dean A. Banks, D.D.
Currently Bobby Hinkle, Elizabeth May Sutor and Dean A. Banks, D.D. have uploaded podcasts. Robert Yarbrough will be added soon. Just click on the podcasters placards below and click on the Podcast title. Currently there are five podcasts on Bobby Hinkle's page, one on Elizabeth Sutor's page and nine on Dean A. Banks, D.D.'s page. Stay tuned for more! Thank you for choosing us!
What is the Spirituality Guidance Channel? SGC is a video portal designed to introduce spiritually inclined individuals to be exposed to spiritual videos, radio, teachers, music, art, books, resources and links from a selected group of teachers and requests from viewers. Each featured coach/teacher will have their own page highlighting any videos, audios, websites or printed material they have produced. This portal will be regularly promoted on the Internet through social networking and targeted marketing channels. Please visit the website at the following address:
http://www.spiritualityguidance.com and email me at webproducer@hotmail.com with any suggestions, links or materials. Thank you for your most courteous participation in this project. I welcome your input. ~Dean A. Banks, D.D.
SUNDAY MORNING SERVICE WITH
DR. DEAN A. BANKS, D.D.
Welcome to our new Sunday Morning Service by Dr. Dean A. Banks, D.D.
Every week Dr. Dean will be engaging subjects that are pertinent to your growth and expansion into recognition of; respect to; and communication with your inner spirit.
Please feel free to comment or suggest topics for review. May the Divine always bless you and your families! ~Dean A. Banks, D.D.
CD/DVD
SPIRITUAL BOOKS
SAYINGS
When Fascism comes to America, it will come wrapped in the flag and waving a cross. ~Attributed to Sinclair Lewis or Huey Long (no evidence of either one as the author).
REAL spirituality includes politics. Politics is nothing more than communicative relationships between people of varying belief systems and it is in politics that we come to know how to effectively share our spirituality with those who are only out for themselves. Peace. ~Dean A. Banks, D.D.
Keep speaking the truth no matter what. Or soon enough what matters won't be the truth at all. ~Dean A. Banks, D.D.
When you speak to people in a language they understand you are NOT harming them; you are planting seeds that will awaken them in Divine order. Peace. ~Dean A. Banks, D.D.
DEFINITIONS OF TERMS
IN RELATION TO SPIRITUALITY
Facts are events, occurrences, situations, circumstances and the behaviors of people and objects that actually exist in reality and are deemed by most as truth. Facts are known to exist or have happened by more than one person because they have actually experienced or observed them to be true.
Information is the conceptual details about observed facts that when understood by the observer become knowledge. Information is that knowledge communicated or received concerning a particular fact that is an event, occurrence, situation, circumstance or the behaviors of people or objects.
Knowledge is acquaintance with facts and the information about those facts, truths or principles, from investigation of the facts and research of the proponents of those facts as observed by the senses.
Understanding is the mental process of discernment and the emotional processes of reactive, non-active and proactive responses by a person who comprehends what is being observed and feels the relationship of the similarities and differences between personal and collective interpretations. It is also known as enlightened intelligence.
Wisdom is knowledge of what is true or right coupled with just, sound and prudent judgment as to action for oneself and the discernment of the facts coupled with the possibilities, probabilities and certainties of the outcome for all concerned.
An Observation is the act or instance of regarding attentively or watching intently facts and information about the facts unfold in your environment through the use of your senses.
A Perception is an immediate cognitive or intuitive recognition of sensed information and its possible benefit or threat after it is filtered through your established belief system.
An Evaluation is the determination of the value of something and the discernment of its possible outcomes for everyone or the judgment of the significance, worth or quality of the experience to oneself.
A Conception is the formation of a notion, idea or imagination that when repeated and held true without proof becomes a belief, value or opinion.
An Interpretation is a conscious or subconscious perception, evaluation and conception of the meaning of an observed or imagined event, occurrence, situation, circumstance or the behavior of people or objects.
A Belief is conceptual decision and confidence in the truth or existence of something not immediately susceptible to rigorous proof and that you accept as real. Beliefs are repeated thoughts that come from life experience that have not been tested for their veracity or validation of their actual occurrences.
A Belief System is a collection of beliefs that have been accepted as true without proof beyond observed past behaviors and the interpretations derived from self-focused judgments that ensure safety, security and comfort.
Values are ingrained beliefs that one believes are worthy, supportive and important to the well-being of a person. Positive values (benefits) are:
Accountability, Confidence, Fairness, Joy, Achievement, Continuous learning, Flexibility, Love, Adventure, Courage, Freedom, Loyalty, Attraction, Creativity,  Friendship, Persistence, Balance, Dependability, Generosity, Respect, Beauty, Determination, Growth, Security, Challenge, Discipline, Happiness, Spirituality, Clarity Efficiency, Health, Strength, Commitment, Enthusiasm, Honesty, Success, Communication, Ethics, Humor, Support, Compassion, Excellence, Independence, Vision, Competition, Excitement, Integrity, Wisdom.
Negative values (detriments):
Anger, Discouragement, Hostility, Regret, Anxiety, Disinterest, Humiliation, Rejection Bitterness, Embarrassment, Jealousy, Resignation, Condemnation, Failure, Judgment,  Rigidity, Criticism, Fear of [whatever], Lethargy, Sadness, Cynicism, Frustration,  Loneliness, Self-doubt, Doubt, Depression, Futility, Misery, Sorrow, Despair, Gloom, Ostracism, Suspicion, Despondency, Greed, Pessimism, Withdrawal, Disappointment,  Guilt, Poverty, Worry.
Discernment is the process of perception by the senses and the extrapolation from the intellect that recognizes patterns of behaviors, similarities and differences in experiences and recognizes them as being distinct yet interdependent with one another. It reveals that the conclusions one reaches are beneficial and/or detrimental to everyone.
Judgment is the process by which the observed facts and feelings about the facts form of an opinion from the circumstances presented to the mind. Discerned facts are filtered through the belief system and compared to past experiences in order to evaluate whether or not they are threatening or supportive to oneself without the consideration of others. Judgment can be hypocritical, sound or prudent depending on how it benefits or detriments oneself in maintaining its safety, security and stability.
A Knowing is an intuitive guidance, intuition or a proven accurate belief that allows one to see what could happen (possibilities), what learned experiences favor something happening (probabilities) and what will happen (certainties) as a result of learned experiences.
ALWAYS BE KIND?
Commentor: "Always be kind; you can make your point without harming others; they go low we go high."
My Response: And if we go high and they don't understand what we are saying because we are not talking in a language they understand, do we keep going high and talk over their heads and never get through to them? Or do we just send them love and move on? The solution requires effective communication with an understanding of the definitions and contexts of our dialogue and the ability to discharge beliefs and pre-conceived notions in favor of what is the truth and beneficial to all. Without their understanding and willingness to work together, speaking in a language they understand plants seeds that will germinate and grow into the vine of truth and not mutually exclusive beliefs. ~Dean A. Banks, D.D.
IF YOU BELIEVE...
If you believe that I will fall in line with a Fascist Pig POTUS that STOLE our election…
You must be delusional
If you believe that I will stop ringing the bell about this liar, egomaniac and sexist pig…
You must be delusional
If you believe that we should all give him a chance… 
You must be delusional

If you believe that he is a successful businessman who can turn this country around… 
You must be delusional

If you believe that his cabinet choices will strengthen this country… 
You must be delusional

If you believe that we should support our POTUS no matter what… 
You must be delusional

If you believe that we all should stand by and do nothing… 
You must be delusional

If you believe that the Donald will become a great POTUS… 
You must be delusional
Not only are you delusional but you are disrespectful to the rest of us who know how to think, feel and live from the truth more than his web of lies. As George Takei says, "You are made of stupid!" ~Dean A. Banks, D.D.
OUR DUTY
It is our duty as honest, truthful and reliable citizens to not only identify those who foster Fascist rule, but to keep communicating the truth through social media, friends and family. The truth will no longer have any value if we all don't stand up and identify it and make inroads to stop it dead in its tracks.
How do we do this? We stop resisting evil and allow it to pass through us without reacting negatively to it. We do this by speaking and adhering to the truth. The ball is in our court and we must keep posting and reposting the truth before Fascism destroys our way of life.
Only those who don't know history or don't care about it are the fools that will bring us all down. Never stop speaking the truth about the Fascist Pig Donald J. Trump and his business cronies who are soon to put an end to our way of life and our collective growth and expansion. Be dutiful, dear friends.
Spread the truth after investigating the facts, verifying their veracity and validating their occurrences. Research the proponents of those facts and what agendas they are seeking to manifest. Follow the money that supports any website that features news stories. See who owns the websites and what agendas they are trying to manifest.
Dig for truth despite all of the distractions presented by those with personal agendas. Be diligent and strong in your pursuit of the truth. ~Dean A. Banks, D.D.
SAVING MY SOUL
To all of my evangelical friends: I sincerely appreciate all of your attempts at helping me to 'save my soul'. I know that your heart is in the right place and I appreciate you caring enough for me to reach out and 'help' me. However, you must understand something. I was raised in Pentecostal Church and had the Bible drummed into my head so much that I had to know what was true and what wasn't. In my 20's I attended Seminary School and had to learn how to translate the original Aramaic and Koine Greek in order to see exactly what was written and to learn the cultural and geographic idioms. I have studied the Bible all of my life and do not need anyone else's interpretations based on their beliefs. I have gone to the source and learned exactly what it says.
What I have learned brought me into a deep awareness of the fact that the Spirit of God is within us and NOT some corporeal figure that dispenses judgment against the wicked and blessings to his chosen people. If you made the time to learn what I have learned you might come to a similar conclusion. No amount of Bible verses, some preacher's interpretations or you calling me a 'sinner' will change my mind and heart. I have come to my revelations from many years of prayer, meditation and service. God has blessed me with a large and talented family; talents, skills and abilities to earn a living; and the best of friends who know that my friendship is not conditional on whether they agree with me or not or believe what I believe.
I believe that Christ came to show us whom and what we actually are and that we have the ability to do what he had done AND greater! I am a read-the-red guy who honors Christ's gospel and NOT the Apostle Paul's gospel that has driven a wedge among many people who choose to believe some of his revelations more than what Christ said. I will continue to share my revelations until the day I die. My mission is to inform, reveal and challenge everyone to seek the truth more than what someone else says is the truth. Only you can know the truth through actively praying, meditating and serving others with Divine love. That is why I am here and that is why I am thankful and appreciative to all of you. Be blessed. ~Dean A. Banks, D.D.
WEATHER
VIDEOS
SPIRITUAL BOOKS
DONATIONS
CD/DVD
THE WEB OF LIES
Oh, what a tangled web we have been caught in that has been weaved by the voracious spider and offspring. Each and every spoke on the web has been coated with an ideology that traps us further so that escape is almost impossible. The spider and the offspring attack to lock us in place but won't devour us until they are hungry. They will allow us to remain fixed and watch when they come to consume us piece by piece. We might not have chosen to fall into the web but we are now caught by it because those who chose to believe lies, not investigate the facts and research the proponents of the facts have sold all of us down the river.
Is there a way out? Can we free ourselves from the web of deceit and lies that have descended on our freedoms? Yes, there is a way out. Surround yourself with truth, understanding and Divine love. Share these things and the glue of backwards ideology that holds you on the spokes will melt away. When the spider and offspring come for you in hunger they will not be able to devour you because your inner light will expose them for the liars, cheats and thieves that they are. Many of those trapped on the spokes will be freed by your example and the spider and offspring will attack each other in order to survive. They eat their own when they cannot eat others. Their voracious appetites of greed, selfishness and self-aggrandizement will consume them from the inside out.
Instead of many of us watching as they consume us piece by piece we will watch them consume each other. Then, and only then, will many know just how much we have been lied to in order for them to gain power and wield their agendas upon us. Share Divine love always and the light of truth will blind them long enough for all of us to escape their web of deceit. Pray for freedom, liberty and justice for all and stand firm on these premises in order to fulfill our collective destiny of being that shiny city on a hill that all look to for health, wealth, prosperity and abundance.
Be diligent and trust in the Divine completely. Divine order will unfold exactly who needs to be identified, what needs to be exposed, where it needs to be revealed, how it will unfold, when it needs to be known and why it should be elucidated. Trust the process and melt the glue of a false ideology that stifles the growth and expansion of all. May you always live in peace, understanding, joy and Divine love everlasting! ~Dean A. Banks, D.D.
EBOOKS
THE DIFFERENCES
Commentor: "Trump's about to be our President, so it'll be time to get behind him so we don't become like those assholes who bashed Obama the whole time he was President."
Dean A Banks: The difference is that Obama was a well-respected family man who did honorable things for his community. Trump is an evil fascist who has not paid people for the work they've done and has cheated and stolen from all of us by not paying any taxes.
Commentor: "Sorry, Dean, but that is merely your perceived difference. I'm not intentionally being brash, and am certainly not trying to make you mad. [If I do please delete my comment(s,) not me, please, and I won't comment further.]"
Dean A Banks: I do not delete comments. I respond to them and I respect your opinion. However, the real life differences between the POTUS and the POTUS elect are astronomical! Be blessed, dear friend!
Commentor: "Yeah, I'm glad, for now, that Drumpf is the POTUS-elect; by that I mean that I'm glad that he isn't the POTUS, but I'll find a way to be supportive when he is. (I'm not sure it'll be respectable though, such as, for example, "Class, compile the statistics on his lies versus his non-lies, if any.")"
PERSONALITY DISORDERS
What are personality disorders? How are they categorized? Where are these personality disorders delineated? Why are the Cluster B personality disorders so indicative of Donald J. Trump? First, personality disorders are "a deeply ingrained and maladaptive pattern of behavior of a specified kind, typically manifest by the time one reaches adolescence and causing long-term difficulties in personal relationships or in functioning in society." Second, personality disorders are characterized by the ongoing observation of spoken words, the emotions behind those words, actions and behaviors. They are defined in the 'Bible' of Psychiatry known as the DSM IV and now, the DSM V. The Diagnostic and Statistical Manual of Mental Disorders is the de facto standard of observed behaviors and the causes of those behaviors; in other words, what is going on in the minds and hearts of those observed in the construction of behavioral models.
Personality disorders are classified into Clusters. Cluster A: Paranoid, Schizoid, and Schizotypal Personality Disorders. Cluster A is called the odd, eccentric cluster. It includes Paranoid Personality Disorder, Schizoid Personality Disorder, and Schizotypal Personality Disorders. Cluster B personality disorders are characterized by dramatic, overly emotional or unpredictable thinking or behavior. They include antisocial personality disorder, borderline personality disorder, histrionic personality disorder and narcissistic personality disorder. Cluster C is called the anxious, fearful cluster.  It includes the Avoidant, Dependent, and Obsessive-Compulsive Personality Disorders.  These three personality disorders share a high level of anxiety. For this discussion, we will direct our attention to Cluster B personality disorders. An explanation for each type follows:
Antisocial personality disorder is a pervasive disregard for the law and the rights of others. What has The Donald done during his campaign? He has demonstrated this disorder time and time again. From mocking a disabled reporter to yelling, "Get 'em outta here" and "Lock her up" he has repeatedly disregarded the rights of others.
Borderline personality disorder is an extreme of "black and white" thinking, instability in relationships, self-image, identity and behavior often leading to self-harm and impulsivity. The Donald's simple and repeated limited vocabulary and inability to spell after receiving an Ivy League education is indicative of his inability to prioritize reality. Yes, he has built many great buildings but like Andrew Carnegie once said that he wasn't really that smart except to surround himself with people who were; and those were the people who got the job done. His instability in relationships including marrying a known call-girl demonstrate his own self-image as well as his juvenile tweets. He identifies himself as a "Billionaire" when in fact he has leveraged billions but does not possess them. He has done nothing but reveal his impulsivity time and time again.
Histrionic personality disorder is a pervasive attention-seeking behavior including inappropriately seductive behavior and shallow or exaggerated emotions. The Donald went out on an "unpresidented" (his words) victory tour to feed his attention-seeking ego and to continue to seduce the masses with his shallow and over the top emotional expressions like his tiny hand gestures and juvenile facial expressions. Also, his penchant for revisionist history and blatant lying about the facts is most disconcerting.
Narcissistic personality disorder is a pervasive pattern of grandiosity, need for admiration, and a lack of empathy. The Donald NEEDS to be recognized for his achievements because of the fact that his silver spoon upbringing did not provide him with the challenges that most of us face. He was given a 'small loan' by his father to start his business and lost that. The only reason that he could move on from that was that in order for the banks to get their money back they would have to lend him more! He attacked the biggest and most unwanted projects in New York to fulfill his ego's grandiose yearning for seeing himself at the top of the heap. His lack of empathy for the plight of those who worked for him and never got paid by him reveals that he only cares for himself and what he 'feels' he needs.
Here is a link to gain a deeper understanding of the submodalities of each disorder:
In conclusion, The Donald is literally a Cluster (B) Fuck of convolutions pointing to him being satisfied and screwing the rest of us. His Fascist behavior is underscored by his bedtime reading of Hitler's and Mussolini's writings. He looks at himself as a savior of this country when in fact he is the puppet of the Russian Oligarchs who he owes 'billions' to. Remember what Yeshua said, "No man can work for two masters, for either he will hate one and will love the other, or he will honor one and the other he will ignore. You cannot work for God and for money. ~Yeshua, Matthew 6:24 (Aramaic Bible in Plain English).
So, all of you evan'hell'icals that have come to trust The Donald as the one ordained by God have shot yourself in the foot. He is the devil appearing as an angel of light and he has fooled you to the point that you have denied the teachings of Christ. YOU have not only hurt yourself but have brought his plagues down on the rest of us. May God bless your wretched souls and deliver us from the scourge known as The Donald Cluster (B) Fuck! ~Dean A. Banks, D.D.
MISTAKING KINDNESS FOR WEAKNESS
Some people mistake kindness for weakness and take advantage of those who are kind. The real world is fraught with dichotomies that can ensnare those who are kind and compromise their honest endeavors to help. Be kind AND be aware!
Sharing Divine love is not sugar coating reality, sprinkling fairy dust on a situation or spinning it to one's advantage in order to manifest one's agenda. Sharing Divine love IS telling the truth above all else in order for ALL of us to grow and expand into a collective harmony where equanimity, equality and opportunity are mutually interconnected and supported.
Always be honest and forthright in the face of those who are only out for themselves and no one else. See them for whom and what they are and deal with them effectively by planting the seeds of Divine love in their hearts and moving away from their negative sphere of influence. Trying to beat a dead horse yields nothing but a waste of time and frustration for the one who tries more than allows.
Stop trying to fight and resist and learn how to allow those who are aberrant to be who they are without attaching any emotions to it; for if you do, they have succeeded in baiting you into believing their ego's attempts at controlling, dominating and manipulating your beliefs to their ends. Choose to know more than believe and be that which shares Divine love everlasting! ~Dean A. Banks, D.D.
DENIAL OF REALITY
To those in denial of (The Donald) Fascist Pig's agenda remember this:
That which you allow to hurt others will come back on you because in your denial of reality you have contributed to the regression and contraction of that which contributes to life and does not take away from it.
You too, are a pig that tramples the pearls in the mud because you have chosen to serve only you more than all of life. ~Dean A. Banks, D.D.
CD/DVD
ANIMAL WELFARE
EBOOKS
A BALANCING ACT
The Balancing of
Liberation and Conservation
I. The Principle of Mentalism – "The ALL is MIND; The Universe is Mental."
II. The Principle of Correspondence -  "As above, so below; as below, so above."
III. The Principle of Vibration – "Nothing rests; everything moves; everything vibrates."
IV. The Principle of Polarity -  "Everything is Dual; everything has poles; everything has its pair of opposites; like and unlike are the same; opposites are identical in nature, but different in degree; extremes meet; all truths are but half-truths; all paradoxes may be reconciled"
V. The Principle of Rhythm – "Everything flows, out and in; everything has its tides; all things rise and fall; the pendulum-swing manifests in everything; the measure of the swing to the right is the measure of the swing to the left; rhythm compensates."

VI. The Principle of Cause and Effect – "Every Cause has its Effect; every Effect has its Cause; everything happens according to Law; Chance is but a name for Law not recognized; there are many planes of causation, but nothing escapes the Law."
VII. The Principle of Gender – "Gender is in everything; everything has its Masculine and Feminine Principles; Gender manifests on all planes."
Scientifically, what does this all mean? Following are the Laws of Physics that apply to the Principles outlined in the Kybalion:
Unseen Laws – Laws that can be derived from observing their after effects upon the Seen measurable reality.
The Law of Repulsion – Dark Energy
The Law of Attraction – Dark Matter
Seen Laws – Laws that can be derived from directly observing the motions and properties of the Seen measurable reality.
The Law of the Conservation of Energy - Energy
The Law of the Conservation of Mass – Matter
The Liberation of the Unseen Repulsive/Attractive Forces of Exchange
"Humankind cannot gain anything without first giving something in return. To obtain, something of equal value must be lost. That is Alchemy's First Law of Equivalent Exchange. In those days, we really believed that to be the world's one, and only, truth." ~ Alphonse Elric
Equivalent Exchange doesn't always have to relate to only alchemy. It's also the way life works. One cannot get anything such as money without sacrificing something in return, such as a job or assignment, meaning that one has to work for something to get something.
The Conservation of the Seen Forces of Exchange
Conservation of Energy - a principle stating that energy cannot be created or destroyed, but can be altered from one form to another.
Conservation of Mass - The law of conservation of mass or principle of mass conservation states that for any system closed to all transfers of matter and energy, the mass of the system must remain constant over time, as system mass cannot change quantity if it is not added or removed. Hence, the quantity of mass is "conserved" over time.
Energy and Matter: Flows, Cycles and Conservation
"Energy and matter characterize both physical and biological systems. These systems are defined both by the types of energy and matter they contain and by how that matter and energy move through and between systems. In natural systems, both energy and matter are conserved within a system. This means that energy and matter can change forms but cannot be created or destroyed. Energy and matter are often cycled within a system, and different forms of matter and energy are able to interact. The surrounding environment must be considered when studying a system's energy and matter to examine flow into and out of the system. Scientists seek to study the flow and interactions of matter and energy, while engineers often seek to minimize inputs and maximize outputs of matter and energy relative to a given system. ~manoa.hawaii.edu." ~Dean A. Banks, D.D.
OUR WEBSITES
Please visit our websites and send them to anyone you think would need our services. If you are out of our area (Northern Delaware) and know someone in our area, please forward this flyer onto them. We are available for work over the next few months, so please let us know as soon as possible. ~Liz & Dean
Liz:
http://www.banksnet.com/sittingservices
http://www.elizabethmaymusic.com
Dean:
http://www.banksnet.com
http://www.banksnet.com/portal
http://www.spiritualityguidance.com
REPREHENSIBLE
POTUS or not, if a man has lied, cheated and stolen from others in order to bolster his bottom line, he is reprehensible at best. This has been proven time and again against Trump whereas the rumors of Obama and HRC haven't! They don't sacrifice babies and drink their blood in elaborate ceremonies, expose our nation to security breaches and plot against this nation to allow foreign powers to influence our democracy. Yet, many believe that they have because Faux News and the ongoing rumor mill have declared it to be the truth. If you repeat a lie enough it is accepted as the truth by those who know not of how to discern facts and isolate opinions of the facts from the truth.
If most people made the time to investigate the facts and research the proponents of those facts we would not be facing the dilemma we are currently facing with a Fascist coming into office to undermine our system of democracy. Trump's transgressions have been proven time and again whereas Obama and HRC have only faced accusations, innuendos and utter lies. When the charisma of an individual who has disrespected many people is more important than the truth, we are NOT living in a state where the truth is revered as an absolute.
When people's beliefs support what they WANT to believe more than what IS the truth, we have lost our respect for one another and the unity that will move us forward into mutual growth and expansion. As far as I am concerned, Trump is NOT my POTUS because he had the election rigged by the Russian Oligarchs paying off the electors with 'perks' and 'favors' in order to vote for him and NOT the popular candidate. Our system was hacked by outside forces that were only out for themselves and NOT for us. Until this travesty is rectified, I will do whatever I can to reveal the monster that he is and the control, domination and manipulation that he and his cronies have inflicted upon all of us. ~Dean A. Banks, D.D.