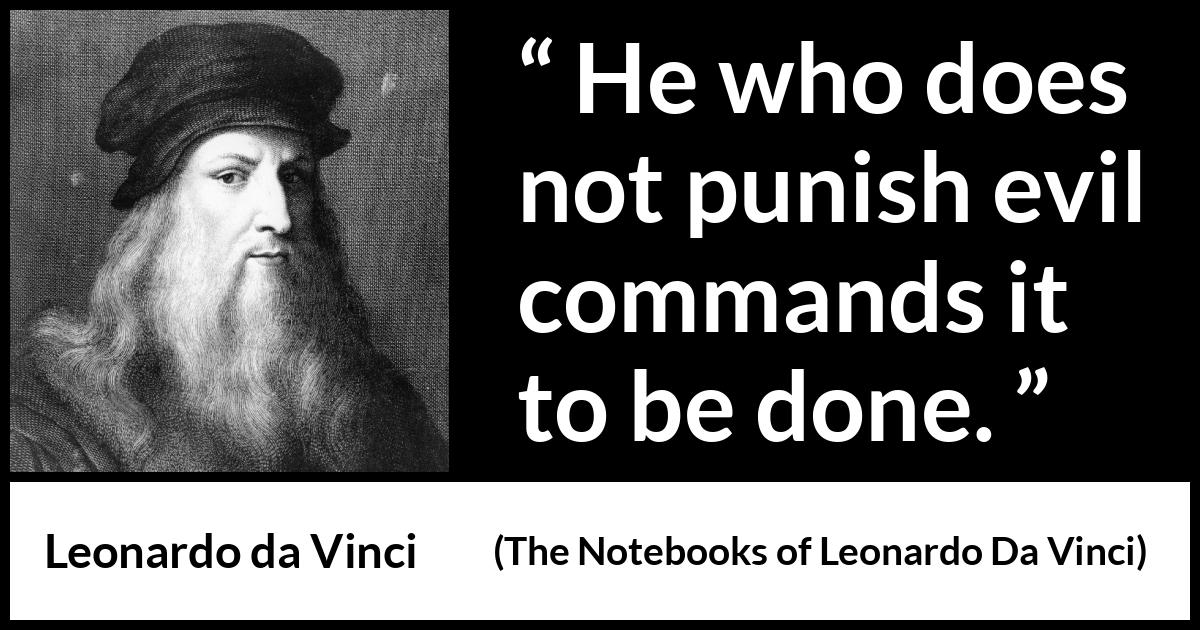 RESOLUTIONS
Year after year many of us make what is termed "New Year's Resolutions." A resolution is a formal expression of opinion or intention to resolve what one believes is detrimental to oneself in order to live a better life. It is a declaration of what one believes is a proper course of action to change behaviors that are not supporting their growth and expansion. Most of the time, resolutions are started and not continued because their application is either too hard or too time consuming. Instead of just making resolutions, one must make revolutions.
Revolutions are repudiations of established systems that do not work for all. They can be associated with violence but do not have to be if one comes to the realization that allowance of what is becomes much stronger than resistance to what is perceived as being against you. Revolutions in thoughts, feelings, beliefs, words, actions and behaviors can result from resolutions to change them if, and only if, they are accompanied by truth and direct proaction.
Learning how to not react to your perceptions in ways that cause you additional problems is the beginning of the processes necessary to make resolutions become revolutions in your life. These processes bring you back to a starting point that affords you the ability to observe and record your behaviors that actually work to benefit your life. Make you growth and expansion a revolution in the coming year by resolving to be the best you can be to all you encounter!
Share Divine love with all despite how you are treated by them. Instead of reacting to their ignorance proact from it! Make this world a better place for all by taking the steps to effective change. Be the change you wish to experience creating a personal revolution to share Divine love with all. Resolve to be the best you can and change will flow from your heart into this world with major effects. Peace and blessings to everyone, now and evermore! ~Dean A. Banks, D.D.
SITE HOSTING
THE WORLD ACCORDING TO ROGER
VIDEOS
SERVICE IN PRAYER
Elizabeth and I would like to invite you all to our site 'Service In Prayer'. For many months we have been led to offer a way for our online friends to have a forum to share our prayer needs with each other.
The purpose of this website is to connect with one another and share our needs for healing in whatever areas we feel we need. Please visit the website or go to the Facebook forum to post any public prayers on the Wall or PM us for private prayers.
We will pray for you or help you to find Prayer Partners to assist you in healing and realization of your Divine purpose and the unfolding of it in Divine order.
Thank you all for your support, kindness and for blessing us with your ongoing friendship. Peace and blessings to all of you and your families! ~Dean A. Banks, D.D.
OUR PAST ISSUES
Did you miss any of the issues of The Spirituality Post Daily? If so, following are the links to each and every day for you to peruse. Please visit our advertisers and help us to keep going in our service to the spiritual community of souls who long for a greater spiritual perspective on life. God bless you and your families! ~Dean A. Banks, D.D.
COUPON SAVINGS
SPIRITUALITY GUIDANCE
What is the Spirituality Guidance Channel? SGC is a video portal designed to introduce spiritually inclined individuals to be exposed to spiritual videos, radio, teachers, music, art, books, resources and links from a selected group of teachers and requests from viewers. Each featured coach/teacher will have their own page highlighting any videos, audios, websites or printed material they have produced. This portal will be regularly promoted on the Internet through social networking and targeted marketing channels. Please visit the website at the following address:http://www.spiritualityguidance.com and email me at webproducer@hotmail.com with any suggestions, links or materials. Thank you for your most courteous participation in this project. I welcome your input. ~Dean A. Banks, D.D.
What is the Spirituality Guidance Channel? SGC is a video portal designed to introduce spiritually inclined individuals to be exposed to spiritual videos, radio, teachers, music, art, books, resources and links from a selected group of teachers and requests from viewers. Each featured coach/teacher will have their own page highlighting any videos, audios, websites or printed material they have produced. This portal will be regularly promoted on the Internet through social networking and targeted marketing channels. Please visit the website at the following address:
http://www.spiritualityguidance.com and email me at webproducer@hotmail.com with any suggestions, links or materials. Thank you for your most courteous participation in this project. I welcome your input. ~Dean A. Banks, D.D.
EBOOKS
WHAT IS DELUSIONAL?
What is delusional? All of the Trump pundits who claim his victory was a mandate! These sheer and utter morons refuse to see the truth that the people chose OTHERS of DJT.
The bribing of electors by Russian Oligarchs who interfered with our elections has been PROVEN! Yet, one idiot after another believes that this Piece of Shit is presidential.
He is NOT my President and NEVER will be. He is self-serving at best and if you believe his utter bullshit then I pray that someday you will wake up and smell the stench of his over-the-top bullshit.
God bless you. You are going to need it! ~Dean A. Banks, D.D.
BENIFITTING THEIR ACTIONS
Those who are in power eventually manage the flow of information to benefit their actions. This can be disastrous if their actions are detrimental to many and beneficial to a select few. However, if their actions benefit many and are detrimental to a select few, it is the few who yearn for a change that benefits them more than others. This is the soul of plutocracy that wields a distinct impression of lack and limitation in history to the masses instead of overall abundance.
Plutocrats leverage their acquired assets to gain control over the flow of natural resources to their benefit and profit. In the Middle East there is oil to be leveraged. In Afghanistan and parts of Africa there are minerals essential to progress and immense profits that are leveraged. Ownership of land and fresh water delivery are more raw materials that are in the mix. It is in the control of the flow of raw materials that our world economy is based. The
Plutocrats now are controlling the flow of information to deceive the masses into supporting and following those who don't have our best interests at heart. They have steered the masses to believe in one of them in order to take advantage of our system to drive immense profits to them. Their lies, innuendos and manipulations of the truth have afforded them the opportunity to revise history with their opinions more than the facts.
Don't believe everything you hear, read or feel. Move from the weakness of believing into the strength of knowing by listening to the still small inner voice of silence from the Divine. It supersedes all limited observations, feelings and beliefs with the Divine knowledge of the facts and how they will play out for all concerned. Stand firm on what you know more than what you believe! Know the difference by listening within more than believing without. You can do it! ~Dean A. Banks, D.D.
OUR PODCASTERS
by Dean A. Banks, D.D.
Currently Bobby Hinkle, Elizabeth May Sutor and Dean A. Banks, D.D. have uploaded podcasts. Robert Yarbrough will be added soon. Just click on the podcasters placards below and click on the Podcast title. Currently there are five podcasts on Bobby Hinkle's page, one on Elizabeth Sutor's page and nine on Dean A. Banks, D.D.'s page. Stay tuned for more! Thank you for choosing us!
What is the Spirituality Guidance Channel? SGC is a video portal designed to introduce spiritually inclined individuals to be exposed to spiritual videos, radio, teachers, music, art, books, resources and links from a selected group of teachers and requests from viewers. Each featured coach/teacher will have their own page highlighting any videos, audios, websites or printed material they have produced. This portal will be regularly promoted on the Internet through social networking and targeted marketing channels. Please visit the website at the following address:
http://www.spiritualityguidance.com and email me at webproducer@hotmail.com with any suggestions, links or materials. Thank you for your most courteous participation in this project. I welcome your input. ~Dean A. Banks, D.D.
SUNDAY MORNING SERVICE WITH
DR. DEAN A. BANKS, D.D.
Welcome to our new Sunday Morning Service by Dr. Dean A. Banks, D.D.
Every week Dr. Dean will be engaging subjects that are pertinent to your growth and expansion into recognition of; respect to; and communication with your inner spirit.
Please feel free to comment or suggest topics for review. May the Divine always bless you and your families! ~Dean A. Banks, D.D.
CD/DVD
SPIRITUAL BOOKS
SAYINGS
"The nature of this melancholy becomes clearer, once one asks the question, with whom does the historical writer of historicism actually empathize. The answer is irrefutably with the victor. Those who currently rule are however the heirs of all those who have ever been victorious. Empathy with the victors thus comes to benefit the current rulers every time." ~Walter Benjamin
"History is always written by the winners. When two cultures clash, the loser is obliterated, and the winner writes the history books-books which glorify their own cause and disparage the conquered foe. As Napoleon once said, 'What is history, but a fable agreed upon?" ~Dan Brown, The Da Vinci Code
"Opinions aren't excuses to remain ignorant about subjects, nor are they excuses to never examine one's beliefs and prejudices." ~Unknown
"Opinions are accepted beliefs that reflect the values that you have imprinted as facts in your heart and mind whether they are true or not. Only when you unravel your beliefs and readjust your values can you come to know the truth that benefits all and not just you." ~Dean A. Banks, D.D.
PUTIN IS A MURDERER!
Oh, what a tangled web the Plutocrats weave! Putin is a murderer. He rules by fear and suppressing human rights. He is evil and yearns to control our country through owning our leaders. His oligarchs own DJT and have 'perked' our electors. He has infiltrated our system to his own ends and pulls the strings of DJT.
The irony here is that those who voted for Trump are traitors to our way of life. And most don't, or won't, even realize it because they have chosen to follow their erroneous beliefs more than the truth. In their zeal to be patriots they have missed the mark completely. They have sold us all down the river by their selfish and reprehensible actions by electing a 'businessman'.
Woe be to those who don't peel back the layers and discover the truth hidden at the core. The only problem is that they have exposed all of us to the whims of the puppet master. Putin's move to no expel our diplomats is calculated and NOT what it appears to be. He is a glorified dictator who originated in the KGB; one of the most ruthless organizations in the world. If you look at him any other way you are a FOOL!
He is NOT our friend and ally. He is our enemy to our way of life and to us. The only way a fool can ever hope to be wise is to discard erroneous beliefs and embrace accurate beliefs based on verifiable FACTS and not skewed opinions. We are citizens of the USA and not comrades of Putin. Cut the strings and discard the puppet. He is merely a mouthpiece for the oligarchs who own him. And who owns the oligarchs? The puppet master himself! ~Dean A. Banks, D.D.
A CHANGED WORLD
While you weren't looking or being too self-absorbed in your way of life the world has changed. Your safety, security and pursuit of happiness have been compromised by the more STUPID contingent of this country. People who disdain education and critical thinking; people who choose to believe more than know; people who are so self-centered that they refuse to see that they have been sold a bill of goods that will undermine their way of life.
They have yearned so much for the water that the water carriers are drowning them with that they have willingly opened their mouths to receive it. Those of us who can see it have a duty to perform. Stick to the truth at all costs. Never compromise on our values. See the end result where people learn how to think and not react with fighting, derision and acrimony.
It is up to us to bring about a world where peace is the goal of everyone and not control, domination and manipulation. We can do it by allowing things to be as they are and educated those who are willing to learn the truth and not believe in lies that are manufactured to keep them in their comfort zone. Be diligent, honest and resourceful. Our very lives depend on it! ~Dean A. Banks, D.D.
VULNERABLE
When you open the door to your enemy you are making yourself vulnerable to their agenda without completely knowing just what it is. Not only are you making yourself vulnerable, but everyone around you as well. Your decision to trust that which is NOT worthy of your trust is dependent on what you believe you should do despite your internal trepidations to the contrary. Each and every time you ignore the voice of reason you are exposing yourself and your community to the agenda of those who have repeatedly proven in the past to have violated your trust.
Why would you do this? Why would you jeopardize the safety of yourself and others? Why would you believe that a viper will NOT bite you when you get distracted by what comforts you? Go within and come to know that the spirit within seeks peace while the ego protects itself at all costs. It is the balance between the ego and spirit that affords us safety, security and awareness; not the minimization of either.
Allowing Putin into our lives is tantamount to the greatest mistake that we have ever made; Donald J. Trump! He is so ignorant of the facts that he has opened the door to our enemy and allowed him to ride herd on our way of life. Romney was right back in 2012 when he identified Russia as our greatest threat. Many laughed at him and now they are singing a different tune. Don't believe ANYTHING that Putin or Trump says. It is all designed to lull you into a false sense of security while they take over our lives with clandestine measures that diminish our rights and take away our freedoms. DON'T ALLOW THEM TO DO IT!!! ~Dean A. Banks, D.D.
CHECK AND BALANCES?
A Trump supporter claimed that Trump would excel in the office of POTUS because he had all the checks and balances in place to "Make America Great Again!" Checks and balances? Like what, The Office of Congressional Ethics? The biggest deterrent to greed, corruption and corporate payoffs has now been eliminated ensuring that the fox is now in charge of the hen house! Boy, the corrupt Reps have hit the ground running in 2017! "House Republicans on Monday voted to eviscerate the Office of Congressional Ethics, the independent body created in 2008 to investigate allegations of misconduct by lawmakers after several bribery and corruption scandals sent members to prison." ~Fox News. Hmmm.
Do you see a pattern forming here? Are you aware enough to understand that if no one is watching the hen house except the fox that the hens will mysteriously disappear one by one? Do you see the evil known as Paul Ryan who wants to voucherize Medicare, gut food stamps and eliminate Social Security having a field day? Do you see Turtle faced Mitch McConnell leading a Senate body to enact laws that favor the rich while his family gets off from smuggling cocaine in their shipping line? Do you even care? If you don't you are a fool and if you do contact your Representatives and say, "I'm mad as hell and I'm NOT going to take it anymore!" Our way of life has been seriously undermined by selfish, self-centered and self-aggrandizing politicians who are only out for themselves.
Politicians who flirt with Russia, China, Israel AND North Korea! Countries that have proven time and again their non recognition of basic human rights! To those of you who were blinded by Trump and his power brokers are NOW the traitors to our Constitution. You were warned and chose to believe the lies. You ARE guilty of holding your beliefs as sacrosanct over the available facts because you WANTED to believe it was true. You have sold all of us down the river to satisfy your lust for being right when in fact, you will NEVER be right! Anytime anyone diminishes anyone else for being different from them when in fact their differences are NOT tied to aberrances, you are employing personal agenda manifestation to serve your own egotistical ends.
You ARE a piece of shit and deserve to be flushed down the toilet into oblivion. Don't preach to me about your rights when you used your rights to undermine them because you didn't make the time to investigate the facts and research the proponents of those facts. Watch intently as the new Trump regime guts federal programs that HELP people! Watch as your vote contributed to the undoing of all that was accomplished over the past 8 years. Watch as your soul withers away into oblivion because you were too stupid to get off of your ever-widening ass and go to the library to KNOW the truth. You ARE despicable at best and I will never forget what you have done to those in need simply because of your ignorance while living in your comfort zone.
And if you are saying I am too harsh, then so be it. Take a good long look in the mirror because it is YOU who allowed this to happen while a woman, child or elderly person can't get the proper medical attention, food or services needed to live. See the devil you are just like I see the devil you are. You will have to live with your choices the rest of your miserable lives. I choose to help others and I am blessed every day because of it. I choose to love and that includes being tough and realistic. I choose to live in peace by not resisting or fighting that which seeks to selfishly override the lives of decent hard-working people. Go ahead, you have made their day and now it is their turn to make yours; and you are NOT going to like it! ~Dean A. Banks, D.D.
BELIEVE IT OR NOT
When what is unreal becomes what is real without it ever occurring, we have come to the point where how we learn is predicated on what we choose to believe or not.
Sacrificing our beliefs on the altar of truth requires a sincere desire to know the truth above all else.
Until that happens, what is contrived by some becomes what is believed by many. ~Dean A. Banks, D.D.
WEATHER
VIDEOS
SPIRITUAL BOOKS
DONATIONS
CD/DVD
FEAR MONGERING?
I have been accused of fear mongering. Fear mongering is "the action of deliberately arousing public fear or alarm about a particular issue." What some interpret as fear mongering is making people aware of the possibilities revealed during the campaign by DJT. I have always supported faith over fear and will continue to do so. If some people were intelligent enough to peel back the layers they would see that and not take the blatant opportunity to try and undermine the truth in what I have said.
They are fostering a typical Republican-Conservative mindset as a lock on reality; which anyone with half a brain knows is selfishly skewed at best. Without warning others about what could happen under the rule of an obvious Fascist, how would anyone know the truth? We all must work together to eradicate fear by employing faith in each other. Why don't they try to do that instead? Why can't the streetlight shining brightly at night to illuminate a dark corner be a warning as to what could happen and not a sign as to what will happen?
Those who are ruled by their emotions more than being able to think things through will always accuse those of what they are guilty of in order to justify their blatant agenda manifestation. I know what I am doing by ringing the bell! Not to alarm and generate fear; but to alarm and relay that faith in what is good and just will always eradicate those who live in fear and step on others to gain what they want for themselves. Only when the focus is more on 'we' than 'me' will we be able to live in peace and harmony. May all of you be blessed now and evermore. ~Dean A. Banks, D.D.
EBOOKS
A NARCISSIST
Picture this, a narcissist fascist with tiny hands, failed businesses and Russian support illegally wins the presidency in the USA by the intervention of Russian hackers, the promised perks of Russian Oligarchs and the apathy of millions of people.
He lies with every breath, ignores important security briefings and can't wait to be involved in a nuclear war.
Some people love him because he appears to be more than what he truly is. You have not entered The Twilight Zone, but the Dead Zone! ~Dean A. Banks, D.D.
WHAT IS SPIRITUALITY?
Spirituality means different things to different people. Following are some definitions according to the academic community. Religious meanings may differ somewhat, but essentially expand personally upon these core definitions:
"Spirituality is a broad concept with room for many perspectives. In general, it includes a sense of connection to something bigger than ourselves, and it typically involves a search for meaning in life. As such, it is a universal human experience—something that touches us all. People may describe a spiritual experience as sacred or transcendent or simply a deep sense of aliveness and interconnectedness." ~University of Minnesota
"Traditionally, spirituality refers to a religious process of re-formation which "aims to recover the original shape of man," oriented at "the image of God" as exemplified by the founders and sacred texts of the religions of the world. In modern times the emphasis is on subjective experience of a sacred dimension and the "deepest values and meanings by which people live," often in a context separate from organized religious institutions. Modern spirituality typically includes a belief in a supernatural (beyond the known and observable) realm, personal growth, a quest for an ultimate/sacred meaning, religious experience, or an encounter with one's own "inner dimension. The meaning of spirituality has developed and expanded over time, and various connotations can be found alongside each other. The term "spirituality" originally developed within early Christianity, referring to a life oriented toward the Holy Spirit. During late medieval times the meaning broadened to include mental aspects of life, while in modern times the term both spread to other religious traditions and broadened to refer to a wider range of experience, including a range of esoteric traditions." ~Wikipedia
"Spirituality means something different to everyone. For some, it's about participating in organized religion: going to a church, synagogue, mosque, and so on. For others, it's more personal—some people get in touch with their spiritual side through private prayer, yoga, meditation, quiet reflection, or even long walks. Research shows that even skeptics can't stifle the sense that there is something greater than the concrete world we see. As the brain processes sensory experiences, we naturally look for patterns and then seek out meaning in those patterns. And the phenomenon known as "cognitive dissonance" shows that once we believe in something, we will try to explain away anything that conflicts with it. Humans can't help but ask big questions—the instinct seems wired in our minds." ~Psychology Today
What does it mean to be spiritual? Is it the belief in something beyond what we sense? Is it a feeling of that or a knowing that what is unseen unfolds what is seen? Or is it a gift from a spirit outside of ourselves? Religions attempt to define what it is and somehow seem to fall short of the mark.
Generally speaking, being spiritual means that we have accepted something incorporeal beyond what we sense, think and feel. It means that we have an inner feeling of this spirit and listen to its guidance in corporeal affairs. Instead of seeking our self-survival only, we consider and work toward the same in others.
We, in essence, step out of ourselves and come to know that the spirit we feel inside of our being is the same that is within others. This ultimately reveals that we are all connected and can access this spiritual wisdom when we go within and diminish the din of the outside world that we all share.
We come to know that this inner spirit is absolute, life giving and contributes to the growth and expansion of all that we sense and feel. ~Dean A. Banks, D.D.
JUDGMENTAL?
The next time some Conservative Right Wing Bozo calls you a Libtard, let them know exactly what it means.
Let them know just how ignorant, selfish and reprehensible they are. It's about time they learned the truth instead of parroting fake news, innuendo and bullshit.

Learned
Intelligent
Brilliant
Teachable
Aware
Resilient
Determined
~Dean A. Banks, D.D.
EVAN'HELL'ICALS
The plight of the Evan'hell'icals is growing each and every day. They turned their backs on Christ and voted for Satan. They saw the "Angel of Light" and believed the lies he spewed because they wanted everyone else to be 'like' them. They are damned to hell now because they have sacrificed Christ once again on the cross of truth in order to satisfy their erroneous beliefs and not the Spirit of God.
Woe be to those who deny the truth in favor of lies because theirs is NOT the Kingdom of Heaven; but the scourge of an inner Hell that will bring the plagues of the Revelation to their own doorstep. To do something you know is wrong knowing that God will forgive you is not the same as doing something you don't know is wrong not knowing that God will forgive you. The former is diabolical while the latter innocent. You have sealed your fate when you support that which takes away from life more than giving to it.
Live in your own personal Hell and come to know just how stupid you were and how much you have let everyone down with your posturing. They have a special place in Hell for you and you will soon learn that your selfishness breeds death more than life. I pray for your peace and forgiveness despite your selfishness. The burns will increase the more you ignore those who are suffering until you can no longer stand the pain. In your quest to live in heaven, you have taken up residence in HELL! ~Dean A. Banks, D.D.
CD/DVD
ANIMAL WELFARE
EBOOKS
ALLOWING
The only way a smaller object with gravity can overcome a greater object with gravity is to acquire more gravity than the greater object. However, in the process of gaining more mass, which increases its gravity, is NOT in its 'resisting' the greater mass, but in allowing more mass to grow and expand from internal and/or external processes. If the smaller mass accretes or expels more mass it creates a proportionate gravity well that attracts more mass and NOT resists it. This is why the principle of "What you resist persists" (Carl Gustav Jung) is scientifically accurate. If the smaller object kept resisting the greater object's gravity, it would not accrete or expel more mass necessary to offset the greater object's gravity.
It is in the allowance of the physical processes of natural order that our omniverse operates. It is in the allowance of Divine order to affect natural order with what is 'natural', that we accrete the strength to expel the necessary energy that attracts what we need to grow and expand. The omniverse works on a balance of chaos moving into order and back again. We affect this balance by the energies (thoughts and feelings) we hold true WHEN they ARE true! Not the thoughts and feelings we BELIEVE are true!!! It is in our acclimation of the truth AS IT IS (accretion) and our reinforcement of it (expulsion) that we grow and expand into a greater understanding of whom and what we are as an 'object' in our shared reality.
We are an amalgam of energies (beingness) and matter (objects) both seen and unseen! It is in HOW we channel the unseen through the seen that we affect our perceptions of reality. If we are truthful in our perceptions and alignment with HOW things are we allow Divine order to affect natural order AS IT 'SHOULD' BE more than how we WANT it to be!  It is in the allowance of what IS that we gain the strength to share Divine love everlasting with all of life. Holding true to our beliefs more than what the Divine knows and projects into our lives is NOT the way! The way to growth and expansion in Divine order is to allow that which is greater than us to make us greater by our sharing of Divine love. What we allow is in the NOW! It is in this moment that we have the choice to allow that which we truly are to unfold our Divine purposes in Divine order perfectly.
It is when we resist that which knows the way that we create a 'disturbance in the force' of unseen energies that undo our progress and stifle our dreams. Allow that which is greater than us to guide us to our own individual greatness by listening to the still small voice of the Divine each and every day. Following that voice of stillness and silence brings us into alignment with Divine order and creates and environment where we share Divine love naturally as we were created to do. Be perfect as the Divine is perfect and stop viewing yourself as anything less than the perfect spiritual being you already are! May the Divine bless you, your families and your friends always with health, wealth, prosperity and abundance everlasting! ~Dean A. Banks, D.D.
OUR WEBSITES
Please visit our websites and send them to anyone you think would need our services. If you are out of our area (Northern Delaware) and know someone in our area, please forward this flyer onto them. We are available for work over the next few months, so please let us know as soon as possible. ~Liz & Dean
Liz:
http://www.banksnet.com/sittingservices
http://www.elizabethmaymusic.com
Dean:
http://www.banksnet.com
http://www.banksnet.com/portal
http://www.spiritualityguidance.com
HARBINGERS
As comets are perceived by some as harbingers of coming events, know that when those who lie and take advantage of those who haven't learned, don't know how to learn or refuse to learn will eventually pass away from us leaving a trail of hurt, disruption and acrimony.
It is then that all will learn the lessons of trusting those who are not worthy of our trust and will never again trust them anymore! ~Dean A. Banks, D.D.