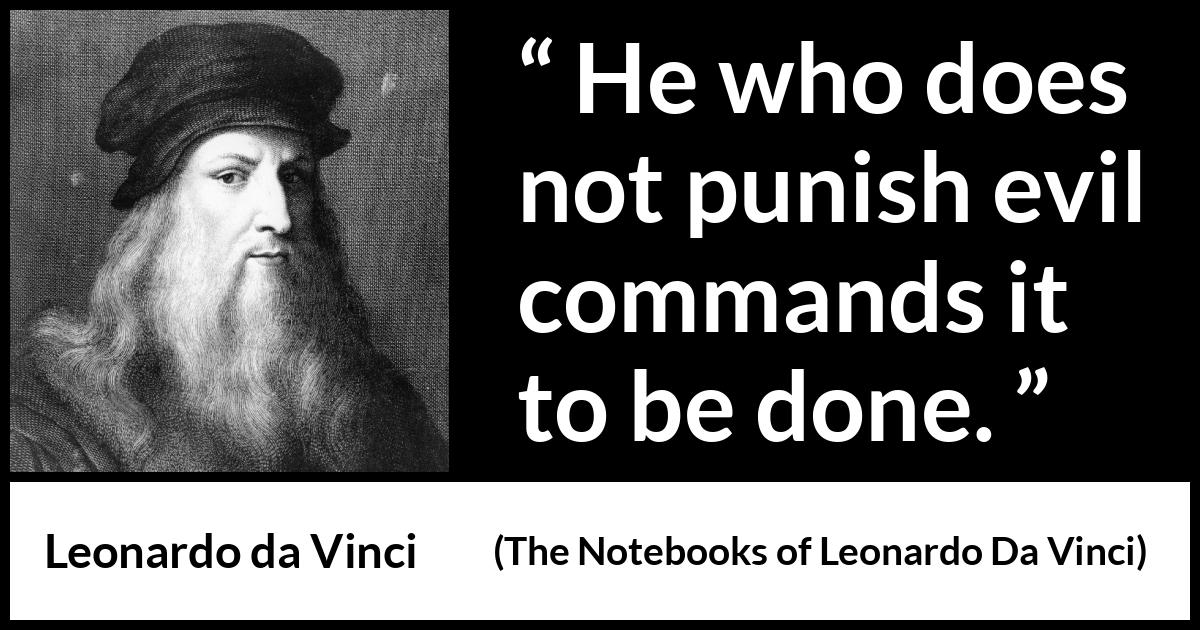 EGO FULFILLMENT
After the resurgence of sane and mature purpose as revealed by Bill Clinton last year, I feel compelled to address the insanity and complete ego of someone who daily barrages the airwaves with his brand of total and complete ego-fulfillment; Alex Jones. His incessant rantings about the Bilderberg Group and their clandestine agenda have given him a leg up on being the most well-known conspiracy theorist.
A dear friend of mine has been listening to him for years and treats his rantings as gospel. My friend bought supplies, guns and shielded himself in his house December 31, 1999 anticipating sheer havoc as the clocks changed over to a new millennium. A few years ago he was ready to rent a boat and go out into the Atlantic Ocean for safety when the government brought down the Internet. Jones' beckoning of the NWO (New World Order) has recently caused a friend of mine on FB to defriend me because he believed that I didn't have a clue of what was going on.
From my youth I have known about the Trilateral Commission. The Illuminati and The Freemasons. My ex-friend warned me that I didn't know what was going on and I would be consumed by these 'forces'; also, I had 'no idea' what Jesus was all about. Youth has its moments but this complete and utter BULLSHIT is what causes the ego to believe in separation from the Divine.
When you are seeking a greater awareness of Oneness, you DO NOT foster separation! Duh? Youth has its blessings but also has its stupidity. When you feel you have cornered the market on understanding the universe and you ram that down someone else's throat you are NOT being ONE with the Divine. When you use what a book says about life that was written by less advanced individuals thousands of years ago and canonized by a murderer and his henchmen as your benchmark, YOU have lost touch with reality!
When you accuse decent, loving and kind people of being in league with Satanic forces because they don't agree with you and your version of the truth, your basis of this must and will come under scrutiny. If it is NOT based on the facts, then it will be torn down as agenda manipulation and relegated to conspiracy theories. I have one thing to say to my ex-friend and anyone who fosters separation from the Divine; (GTFU) GROW THE FUCK UP! Stop trying to attract attention to your ego by making others think you are privy to some secret knowledge that 'they' don't understand or aren't aware of now, or ever. Get off of your self-imposed 'high-horse' of your inflated and overbearing ego.
What you are demonstrating is EXACTLY what we don't need in our lives. We need to love, cooperate and nurture each other; not divide ourselves from one another. Come to the realization that you are NOT the be all and end all of knowledge. Just because you 'think' you know something that others don't doesn't mean that 'what' you know is true beyond reproach. Get off of your inflated ego and come down to earth. Humble yourself as Christ did; the one you profess to follow.
Ego is what is leading your life and NOT the Spirit of God. When you finally realize that, it will be the beginning of living in peace with life and nurturing what life has to offer. If you keep fighting what you believe is wrong with the world, you are constantly creating and re-creating the illusion that you HAVE to fight. What you resist persists (~Carl Jung). Want peace? Stop fighting. Want love? Stop hating. Want fulfillment? Stop separating. It's as simple as that and as hard as YOU make it. ~Dean A. Banks, D.D.
SITE HOSTING
THE WORLD ACCORDING TO ROGER
VIDEOS
SERVICE IN PRAYER
Elizabeth and I would like to invite you all to our site 'Service In Prayer'. For many months we have been led to offer a way for our online friends to have a forum to share our prayer needs with each other.
The purpose of this website is to connect with one another and share our needs for healing in whatever areas we feel we need. Please visit the website or go to the Facebook forum to post any public prayers on the Wall or PM us for private prayers.
We will pray for you or help you to find Prayer Partners to assist you in healing and realization of your Divine purpose and the unfolding of it in Divine order.
Thank you all for your support, kindness and for blessing us with your ongoing friendship. Peace and blessings to all of you and your families! ~Dean A. Banks, D.D.
OUR PAST ISSUES
Did you miss any of the issues of The Spirituality Post Daily? If so, following are the links to each and every day for you to peruse. Please visit our advertisers and help us to keep going in our service to the spiritual community of souls who long for a greater spiritual perspective on life. God bless you and your families! ~Dean A. Banks, D.D.
COUPON SAVINGS
SPIRITUALITY GUIDANCE
What is the Spirituality Guidance Channel? SGC is a video portal designed to introduce spiritually inclined individuals to be exposed to spiritual videos, radio, teachers, music, art, books, resources and links from a selected group of teachers and requests from viewers. Each featured coach/teacher will have their own page highlighting any videos, audios, websites or printed material they have produced. This portal will be regularly promoted on the Internet through social networking and targeted marketing channels. Please visit the website at the following address:http://www.spiritualityguidance.com and email me at webproducer@hotmail.com with any suggestions, links or materials. Thank you for your most courteous participation in this project. I welcome your input. ~Dean A. Banks, D.D.
What is the Spirituality Guidance Channel? SGC is a video portal designed to introduce spiritually inclined individuals to be exposed to spiritual videos, radio, teachers, music, art, books, resources and links from a selected group of teachers and requests from viewers. Each featured coach/teacher will have their own page highlighting any videos, audios, websites or printed material they have produced. This portal will be regularly promoted on the Internet through social networking and targeted marketing channels. Please visit the website at the following address:
http://www.spiritualityguidance.com and email me at webproducer@hotmail.com with any suggestions, links or materials. Thank you for your most courteous participation in this project. I welcome your input. ~Dean A. Banks, D.D.
EBOOKS
SPIRITUAL BOOKS
EMOTIONAL VICTORS
OR VICTIMS?
Our bodies are a complex network of physio-chemical interactions that trigger emotional states and vice versa. When a person feels victorious testosterone is generated and boosts the body with feelings of euphoria and confidence. It comes from the hormones under the classification of androgens. When a person feels depressed and uncomfortable estrone has been generated. It comes from the class of hormones known as estrogens.
Both men and women have androgens and estrogens in their systems; however, men usually have more androgens and women have more estrogens; however, this can change under consistent feelings of being stressed. When a person feels like they are losing or have lost something valuable to them the hormone cortisol is produced in the adrenal glands.
It is considered a catabolic hormone that breaks down tissue regeneration, modulates the immune response, raises glucose levels and stores fat in the body. It is often referred to as the 'stress' hormone that kicks in when we are under tremendous or sudden stress. Some studies have shown that it creates estrogen dominance. At the DNA level, it suppresses testosterone production and can create feelings of depression and anxiety.
Our bodies are psycho-physical units where thoughts and emotions affect our health, our feelings of wealth, prosperity and the recognition of abundance. Our emotional moods can dominate and paint an unrealistic view of reality, regardless of what our thoughts reveal.
When we listen to our bodies in deep meditation we slow down our systems enough for our internal chemistry to seek a balance much like water seeks its own level when agitation stops. The deeper we go, the more we align our bodies with the eddys and currents of Divine order. At our center is the Creator of the omniverse exuding Divine love if we would but make the time each and every day to experience that bliss. Nothing is more important in our lives than spending time with the Divine deep in meditation.
How can anyone hear the silent whispers of the Divine when they are immersed in the constant and incessant chaos of the external world of the perceived dualistic reality? Eliminate the noise and listen for the still small voice of the Divine guiding and directing you to peace, understanding, joy and the expression of Divine love. Balance out your bodily chemistry and come out from under the veil of being subject to your emotional responses and chemical states.
The Divine is in command but you must drink from the well to experience the beauty. Make the time for your Divine relationship and the healing of your body. When the spirit is accessed, the body is healed and the mind is free to explore more horizons. Be ye therefore perfect! ~Dean A. Banks, D.D.
SPIRITUAL BOOKS
FOCUS ON A DESIRED OUTCOME
Dogged determination. What does that mean? In most cases it is an unwavering focus on a desired outcome. It doesn't mean that you sometimes don't have any doubts and feel like throwing in the towel; it means that when you do you still "press on" toward your goal. It means that you still hear the negative chatter in your head but you take a stance and reject the perceived outcomes it reveals. Bias begins within each one of us. It is something that we are taught and sometimes accept as true without even knowing why, or worse, caring why. The story of Vivien Thomas comes to mind. I saw an HBO film about him in 2004 and shared it my fiancé last Saturday. Amidst the feelings of anger and a hope for fairness and recognition, we ended up with tears in our eyes by the end of the movie.
Vivien Thomas was a person who was a skilled craftsman. He was recognized as such but was let go at his job. He took on a job at a medical research facility in Nashville, TN tending the dogs that were used in the experiments. He applied his skills as a carpenter to help the doctor with surgeries on the dogs. His hands were steady and his mind was focused. The doctor recognized his skill as a perfectionist. This is where Vivien learned how to feel his way through the body during surgery. He would often close his eyes so he could feel better. Later on, this technique would astound other surgeons.
After Vivien lost his life savings in the bank crash in 1930, he paralleled his own career along with Doctor Blalock's career. He accompanied Dr. Blalock to Johns Hopkins University in Baltimore, MD. He was classified as a "Lab Technician" but was only paid the same rate as the janitors. His anger brewed as he saw his research and discoveries being recognized as the work of Dr. Blalock. He channeled his anger inward and used it to become more determined to create the tools that would be needed to help in the surgeries of blue babies. At one point, Vivien left Dr. Blalock because he accepted full credit for the discoveries, acknowledging the "white" doctors without giving any credit to Vivien. Vivien then hawked antacids for a while until he realized that it was more important for him to complete the work he started with Dr. Blalock than to succumb to his desire for recognition and equal pay. He made the goal of helping others more important than his goals.
Vivien chose to "press on", even though the prejudice against him seemed insurmountable. During the first surgery on a blue baby, Dr. Blalock stopped the surgery and sent for Vivien to help guide him through the procedure. Another doctor told Vivien to "attend to his duties" and Dr. Blalock told the other doctor that he was "attending to his duties." The pompous, arrogant and prejudicial attitude of others didn't stop Vivien from performing his duties. He assisted and trained Dr. Blalock and other surgeons and he never attended medical school. He had talent, genius and educated himself. All of that wasn't enough to elevate his social status. Vivien was eventually recognized for his work after Dr. Blalock died. He was given an honorary doctorate from Johns Hopkins and his likeness now hangs in the entrance hall next to Dr. Blalock's. His dogged determination is why. I suggest your rent the movie "Something the Lord Made." It's very inspirational.
Vivien faced prejudice, rejection and the negative attitudes of those less talented than him and channeled his emotions toward the ultimate goal of saving lives. He was determined to be the best he could be amidst his rise from a carpenter in the old south to a surgeon that pioneered a procedure that saved the lives of many children. That is dogged determination. It is the spirit of God within each one of us that knows the gifts and blessings that God has given us and refuses to let others tell us what we can or cannot do with our lives. Listen to that spirit. It is your guide to the life of your dreams.
ANIMAL WELFARE
OUR PODCASTERS
by Dean A. Banks, D.D.
Currently Bobby Hinkle, Elizabeth May Sutor and Dean A. Banks, D.D. have uploaded podcasts. Robert Yarbrough will be added soon. Just click on the podcasters placards below and click on the Podcast title. Currently there are five podcasts on Bobby Hinkle's page, one on Elizabeth Sutor's page and nine on Dean A. Banks, D.D.'s page. Stay tuned for more! Thank you for choosing us!
What is the Spirituality Guidance Channel? SGC is a video portal designed to introduce spiritually inclined individuals to be exposed to spiritual videos, radio, teachers, music, art, books, resources and links from a selected group of teachers and requests from viewers. Each featured coach/teacher will have their own page highlighting any videos, audios, websites or printed material they have produced. This portal will be regularly promoted on the Internet through social networking and targeted marketing channels. Please visit the website at the following address:
http://www.spiritualityguidance.com and email me at webproducer@hotmail.com with any suggestions, links or materials. Thank you for your most courteous participation in this project. I welcome your input. ~Dean A. Banks, D.D.
SUNDAY MORNING SERVICE WITH
DR. DEAN A. BANKS, D.D.
Welcome to our new Sunday Morning Service by Dr. Dean A. Banks, D.D.
Every week Dr. Dean will be engaging subjects that are pertinent to your growth and expansion into recognition of; respect to; and communication with your inner spirit.
Please feel free to comment or suggest topics for review. May the Divine always bless you and your families! ~Dean A. Banks, D.D.
CD/DVD
SPIRITUAL BOOKS
END OF THE WORLD?
In honor of all of the wacked out preachers who predict the end of the world and how we must prepare for the supposed last day of the earth as we know it, I decided to bring forth the facts and evaluate 'The Rapture'. Rapture means a state of ecstatic joy or delight; a joyful ecstasy. In Buddhism rapture is the Pali word Piti. Piti is a very specific joy associated with a state of deep tranquility. In the Christian belief system it is the carrying of a person to another place or sphere of existence; in other words, heaven. But is this belief scripturally sound? Are the references to 'The Rapture' figurative or literal? Or were they just a means to keep people focused on righteous behavior instead of the grace of God?
The first reference to 'The Rapture' in the NT is in Matthew: But of that day and hour knoweth no man, no, not the angels of heaven, but my Father only (Mat 24:36). But as the days of Noe were, so shall also the coming of the Son of man be (Mat 24:37). For as in the days that were before the flood they were eating and drinking, marrying and giving in marriage, until the day that Noe entered into the ark (Mat 24:38). And knew not until the flood came, and took them all away; so shall also the coming of the Son of man be (Mat 24:39). Then shall two be in the field; the one shall be taken, and the other left (Mat 24:40). Two women shall be grinding at the mill; the one shall be taken, and the other left (Mat 24:41). Watch therefore: for ye know not what hour your Lord doth come (Mat 24:42). But know this, that if the good man of the house had known in what watch the thief would come, he would have watched, and would not have suffered his house to be broken up (Mat 24:43). Therefore be ye also ready: for in such an hour as ye think not the Son of man cometh (Mat 24:44). Who then is a faithful and wise servant, whom his lord hath made ruler over his household, to give them meat in due season? (Mat 24:45). Blessed is that servant, whom his lord when he cometh shall find so doing (Mat 24:46).
In this passage emphasis is put on the fact that no man or angel knows when this 'event' will occur. The warnings came for the people during Noah's time yet they failed to heed them and were caught off guard by the flood. Is the coming of the Son of man literal or figurative? Will people literally be snatched away from each other? Again it is stated that we will NOT know the hour. If we did know, wouldn't we be watchful and righteous? A faithful and wise person is one whom the Lord makes ruler over his own spirit; one whom God meets his needs. One who controls the needs, wants, desires and expectations of the ego over the presence, knowledge, power and creativity of the Spirit of God. In this so-called 'Rapture', we are blessed when we actualize our purpose in fulfilling the desires which God has planted in our hearts. This is what makes us a faithful and wise servant.
The second reference to 'The Rapture' in the NT is in Paul's letter to the Thessalonians: For this we say unto you by the word of the Lord, that we which are alive and remain unto the coming of the Lord shall not prevent them which are asleep (1Th 4:15). For the Lord himself shall descend from heaven with a shout, with the voice of the archangel, and with the trump of God: and the dead in Christ shall rise first: (1Th 4:16). Then we which are alive and remain shall be caught up together with them in the clouds, to meet the Lord in the air: and so shall we ever be with the Lord (1Th 4:17).
Is this a literal or figurative reference? Let's consider the source. In several instances the words of Paul are contradictory to the words and behaviors of Jesus. Yet, the Christian religion exalts the words of Paul as being 'gospel'. Paul's eloquence in writing is unparalleled. His deep emotional commitment to the revelations of Jesus is most astounding yet he usually manages to put his own 'twist' on things. Are we literally going to be 'raptured' in the air and up in the clouds? Or are we simply going to understand the ways of selfishness enough to turn them over to the Spirit of God? Are the dead in their graves going to rise up and walk again? Or are the dead in 'spirit' going to awaken to the needs, wants, desires and expectations of others as they are revealed through their Divine purpose?
I have raised these questions for you to decide. From the evidence I have discerned that this 'Rapture' is more figurative than literal. When we 'grow up' in our faith we stop trying to sensationalize and predict what Christ has said we will not know. We don't spend millions on handouts, billboards, bus wraps and press coverage to gain the attention of non-believers. We simply live in a state of trusting God to bless us with the grace he has promised us. We allow His Spirit to guide our lives into health, wealth, prosperity and abundance. And aren't these states worthy of our rapture? ~Dean A. Banks, D.D.
EXPECTING OR ALLOWING?
Are your expectations of life based on reality? Are they based on you doing something so that you can get something in return? Or are they based on the laws of the omniverse that say that if you do something a certain way that 'this' will be the result? There are realistic expectations that are based on the repeated observations and conclusions of reality. If you drop a ball from your hands it will move toward the floor because of the construct of reality known as the Law of Gravity. You observe the ball 'falling' and hitting the floor and you conclude that the Law of Gravity has again worked. As a result, you come to 'expect' it to work time and time again.
In reality, your expectation is based on the Law of Allowance. You know that when you challenge the Law of Gravity, it usually wins. You allow it to be and then you come to know its rules and expressions. But what if your eyes were shut and your ears were covered? You would drop the ball and would not receive sensory validation that it hit the floor. How would you know that, in fact, it hit the floor? You wouldn't. You would assume that it did because you have observed the law time and time again and you KNOW the results that it yields.
However, what if someone caught the ball before it hit the floor? You would have expected it to hit the floor and would not have been able to validate that it did but you would know that it did because your brain would fill in the missing pieces. In reality, however, the pieces that your brain filled in failed to take into account the interference of another object because you didn't 'perceive' that object interfering.
Observing the laws of the omniverse must at all times take into account the 'unforeseen' or 'aberrant' forces that exist outside of our perspectives. These are relegated to the field of reasonable expectations based on learned behavior. The problem comes in when people inject unreasonable expectations. Sharing Divine 'unconditional' love means that you give it without expecting it in return. The Greeks called this 'agape' which means being wide open to unconditional and non-expectant love. However, the term agape infers expectation that if you love unconditionally you are in fact 'expecting' a reward for issuing such love.
What does this mean? Expectation is the egoic function that parallels the spiritual function of allowance. When you live from your ego you know that if you think, feel, act and behave a certain way that you will 'expect' a reward for your expression of the fulfillment of what you desire. And what's wrong with that? Nothing except that it focuses on your personal perceived power only and NOT the entire picture of what benefits others as well.
When you transcend the illusion of your perceived personal power and enter the realm of your spiritual allowance of reality you come to know that if you express yourself accordingly, certain results will manifest because you 'allow' them to happen for the benefit of all. Utilizing reasonable expectation teaches you that Divine allowance creates the unfolding of your Divine purpose in Divine order whereas living in unreasonable expectation is living from the demands and selfishness of your ego. Unreasonable expectation, in effect, is your ego elevating itself to Godhood and eventually displaying the characteristics of greed, avarice and capriciousness.
Your growth and expansion is the process of moving from egoic expectation to spiritual allowance. Don't question how things unfold or put a damper on Divine guidance. Learn to allow yourself to be appreciative of everything that happens because in the unfolding of events, situations, occurrences, circumstances and the interaction of others we learn who in fact we truly are. Live in your own reality and the shared reality of others by living from the Divine love of allowance more than the egoic perceptions of expectation.
We are complex beings who exist in both worlds and we need to navigate effectively in each. Always balance both worlds but when you need to make significant advancements, always tilt the balance toward spiritual allowance over egoic expectations. You will marvel at your advancement and awe at your progress. Be ye therefore perfect! ~Dean A. Banks, D.D.
EXPERIENCE A
DESTINY OF EVIL
"Blessed are you whenever they revile you and persecute you and they say every evil word against you for my sake, in falsehood. Then rejoice and triumph, because your reward is great in Heaven, for just so they persecuted The Prophets who were before you." ~Yeshua, Matthew 5:11-12 (Aramaic Bible in Plain English).
When I feel overwhelmed I always read the preceding verses. They assure me that no matter what others say about me because I care enough to expose the evil-doers that that I should rejoice and know that I told the truth and not allow their falsehoods and lies to affect me. For me to live in the Kingdom of Heaven I cannot allow evil to rent space in my head. I will stand my ground, send them love and reveal their aberrances for all to see. If I do anything less, then I am complicit in their aberrance.
Doing nothing and allowing evil to proliferate is tantamount to living in personal fear. I choose to trust in God and know that because I did the right thing; spoke the truth and warned others of the presence of evil raping the elderly. The evil 501c3 churches and their leaders that bilk the elderly with lies, control, domination and manipulation of the truth will get their reward, in my opinion.
I am thankful every day of my life that I am not in their shoes. Come to know the evil that is lurking for your parents who trust in those who 'claim' to be 'good Christians' while their stealing their home and property.
Read about the history of elderly con-artist evil and spread these links around. The more people know of this lurking evil, the more we can help. Please, step up to the plate and help me stop these evil-doers from bilking the elderly. Help serve your family, friends and your community from these scam artists.
The FBI, Interpol, Scotland Yard and the Georgia State Police are investigating these people. Do your part and put a stop to these people once and for all! Thank you. ~Dean A. Banks, D.D.
FACEBOOKING
Everyday many of us post repeatedly on Facebook. We share ideas, concepts, humor and twists on what we accept as 'normal'. But do any of us REALLY know each other? Do you profess to be spiritual and 'in-tune' while you pass a homeless person and offer no help? Do you profess nothing and go out and help someone in need without being recognized for it? Do you wake up like a bear and curse until you get your first cup of coffee or kick the footstool in anger when you stub your toe? Do you pass by in judgment of another person because of their wrong choice in apparel colors?
Whatever our individual quirks are we all come to Facebook and open our hearts to each other because it feels good to us. Some say it's the brain dumping dopamine when someone likes what we have said. Some say it's an ego trip of mental and emotional self-gratification, that reveals to everyone who reads what we post just how insecure we truly are. But what does it really say? Does it tell of our longing to commune with like-minded people who happen to really give a shit about this world? Our does it say that we are vain and helpless to free ourselves from our daily dopamine injection?
Whatever anyone else wants to do whether to judge, say or critique what any of us do, that doesn't really matter. What matters is that we feel we've participated in an open discussion about the kind of world in which we want to live. We gave a shit. We said what was on our minds and spoke the truth from our hearts. Don't piss on me and tell me it's raining. It's not the vain attempt to insult my intelligence but the audacity someone has to think they KNOW what is right for me. How dare they! They mostly haven't spent the time to investigate what causes our reality and what we need to do to make it grow and expand for ALL!!!
Remove yourself from selfish, self-centered and self-absorbed people. They are only out for one thing; themselves! Share here on Facebook and help others look at the way things are in a different light. Help them to see that there are more sources to use than the corporate news to become informed. Go to the library; surf the Internet; read factual blogs. Avail yourself of all the resources that are there for you to learn the truth in your world.
Would you fly in a small airplane if the pilot was blindfolded? I'm sure you wouldn't. No matter what you tell the pilot about what's out there he won't be able to navigate unless he sees the sky and the instruments. Do your own research and share your observations on Facebook. We all need to learn from each other and our diversified experiences. It is our shared blessing. Thank you all for blessing me! ~Dean A. Banks, D.D.
FEARING FEAR
We need checks and balances in our weapon acquisition system in order to MINIMIZE the threat of gun violence from those who are not responsible with weapons. Those who choose to arm themselves ARE living in fear. That is their choice and I respect the fact that they can make that choice; even though I don't agree with it!
When those who choose to arm themselves come to the realization that they are living in fear and conscientiously choose NOT to, then, and only then, will we begin to work together to make this world a safer and more loving place in which to co-habitate.
Until then, fear will rule from the ego because they have chosen NOT to live from the Spirit of God within each and every one of us! ~Dean A. Banks, D.D.
FEAR OR TRUST?
I don't know all of the details on how we should evaluate monsters who obtain guns and kill innocent people, but we should AT LEAST have something in the way of owning a gun for ANYBODY who has an agenda or isn't psychologically stable enough and hurts, maims or kills anyone. Maybe when we the people share the responsibility in protecting ourselves and our loved ones things will change!
How do we accept that responsibility? By making sure that unstable and vindictive people don't have access to guns. I keep hearing the same old second amendment argument over and over again by those who FEAR the government or FEAR criminals. The second amendment was crafted to allow individuals to arm themselves and form a 'regulated militia' to ward off hostile entities that would threaten the security of our communities; NOT to recklessly arm morons who have no clue HOW to use weapons and know why they are there or unstable individuals who have agendas to use a weapon to prove their point.
Come on, people; don't you think it's about time that we GROW UP and stop defending FEAR!!! How many more people will have to needlessly die to protect your second amendment right? No right has more power over another and when it does and the conclusion is final, we must DO something about it. Do you really want the power of life and death in your hands? Don't we have police and soldiers that are TRAINED to handle weapons and have been tested in how they should use them? Why are they there if we feel we have the right to take another life? And please, don't give me that weak and STUPID argument that if people don't have guns only criminals will. That's complete and utter BULLSHIT!!!
We have an organized society where we depend on one another. If you are in a remote area or a high crime area and you choose to arm yourself, then get the necessary training in how and WHEN to use the weapon. Learn gun safety and use it to protect your home and family. If the hood knows you are armed, most criminals in the hood would not even go near your home. But realize one FACT. If you own a weapon because you fear your environment then you will create a situation sooner or later where you will have to use that weapon. If you don't give credence to what I just said, then I suggest a complete re-examining of whether you fear your environment or you have faith in Almighty God.
The Creator of this omniverse moves you through Divine order in such a way as to protect you from ALL harm when you completely TRUST in the Divine. One iota of ego trust over Divine trust will cause problems in your life. Stop making excuses as to why you need to 'protect' yourself. If you truly trusted in God, you would not take up arms against anyone. Peace and blessings to all of you and your families and may you be protected in the bosom of the Lord. ~Dean A. Banks, D.D.
WEATHER
VIDEOS
SPIRITUAL BOOKS
DONATIONS
CD/DVD
FACT OR OPINION?
Do base your life on the facts or your opinions of observable facts? Do you experience something once and accept it as always being true? Do you know the difference between discernment and judgment? Or do you simply impose your values on someone else because you believe that what you have experienced is 'the way it is'?
We hear every day about the ongoing battle between 'fact' and 'opinion'. Facts are an agreement of truths known by actual experience or observation of the available evidence that is accepted and known to be true by more than one individual. Corroboration of the quantitative and qualitative assets or characteristics of the evidence by more than one observer is necessary in order for the evidence to be verifiable and accepted as 'facts'. If many observers agree on the 'facts' it is said to be more valid than just two observers because of the similarities in observable evidence experienced by many individuals. Facts reveal the truth of our perceived dualistic reality. They exist 'apart from' and not 'colored by' any observer.
An 'opinion' is a belief or judgment that rests on grounds insufficient to produce complete certainty because all of the associated facts have not been corroborated. It is a personal view, attitude, or appraisal of the 'facts' which are skewed by a person's emotional reaction to the facts. It is a 'reaction to' an event, circumstance, situation, occurrence or behavior of people or things. An opinion is formed either 'after' facts have been 'observed' or 'before' they have been observed. In the former, the reaction to a set of facts causes either fight or flight from the experience of those facts. In the latter, an anticipation of perceived results that are not desired creates a reaction of either indulgence or avoidance of possible experiences in one's environment. An opinion is a secondary reaction to a set of facts. The initial reaction to a set of facts is to run toward them or run away from them. The secondary reaction is to form an opinion of a set of facts as to their expression as being 'the way it is'.
Our egos then determine whether or not the 'facts' are aligned with our subconscious beliefs and we either reject or resist the experience of the facts or accept or allow their expression to be held as truth. Rejection and acceptance are 'mental constructs' that occur 'without' significant emotional drive where resistance and allowance are 'emotional constructs' that occur 'with' significant emotional expression. Resistance is the emotional drive of 'fight/flight' and allowance is the emotional drive of 'letting go'. Resistance truly is futile because it keeps us trapped in 'reacting' to facts instead of dealing with them 'as they are'. We either observe the facts through direct experience or we believe what someone else has observed with direct experience. In other words, we trust what we sense or we trust what someone else senses.
Aside from first-hand experience in the unfolding of current events, the only observations of what has occurred in the past are in viewing historical media available on what 'actually' happened. How much of the 'truth' of what has occurred can be corroborated? This takes an active role in researching what archival evidence is available in the library or on the Internet. To create an 'informed opinion', one must put in the time to research the available facts. Only after many hours of painstaking research can one derive enough supporting evidence to back up their opinion as being plausible; that it 'could' have occurred this way without any major dissenting evidence.
Everyday millions of people blog their opinions on social networking and represent them as facts. A discerning mind will reject this off the bat and demand supporting evidence from at least three corroborative sources; not just one article by a zealot who wants to convince you of their opinion by skewing the available facts to support their position. Without discernment, most people will blindly accept what is said as fact without corroboration because it is what they 'want' to believe to begin with; it aligns with the agenda they want to see manifested.
Discernment is an acute 'mental' function that evaluates facts and information 'without' emotionalizing them to fit an agenda. Judgment is an 'emotional' function that evaluates behaviors as being acceptable or unacceptable based on one's own experience in life. Both discernment and judgment involve 'separating' and 'isolating' experience from the person who is experiencing it; however, judgment goes one step further and uses its own experience to impose upon another its 'values' without taking into consideration what the other person has directly experienced and how their life lessons have taught them 'how' to react. Discernment embraces and deals 'only' with the facts whereas judgment deals with one's own observations of the facts and what one values as their opinion of the facts.
Facts have more 'truth' than opinions and like the saying goes about opinions, everybody has one. As the once President of the United States John Adams said, "Facts are stubborn things; and whatever may be our wishes, our inclinations, or the dictums of our passions, they cannot alter the state of facts and evidence." Many will try to alter the facts to suit their opinions. It is up to you to discern the facts and separate the chaff from the wheat. Go to the library, surf the net and consult others; always get at least three corroborative sources of information on the evidence before you wholeheartedly form an opinion. We will all become closer to the truth as a result and learn that our opinions are not necessarily how things 'are'.
Invest time in meditation and 'feel' what the truth is after your investigation. The Divine will lead you to people, places and things that will either support or deny your opinions. Trust is always the last part of truly knowing. Be thankful for your experiences, the facts you observe and the informed opinions you embrace. Always make sure they are centered in the truth of the Divine. ~Dean A. Banks, D.D.
EBOOKS
FEELINGS OF LOSS
We all have times when we feel lower than low, helpless and totally lost. When we are feeling this way it is allowing us to see that what we have been doing in our lives is not working. It is like experiencing physical pain; it points us in the direction we need to observe in order to effect healing.

Deep within each and every one of us is the essence of Divine love and THAT is our source. No one or nothing else is our source; even us. Letting go of the emotional distractions will allow us to feel our inner peace. When we see ourselves in our mind's eye smiling and feeling joy instead of loss is when we are allowing the Divine to guide us.

We were created to be OURSELVES and no one else. It is up to us to be the greatness that we are. As Yeshua said, "Be ye therefore perfect as your Father in Heaven is perfect!" ~Dean A. Banks, D.D.
FINE TUNING
YOUR PERCEPTION
One night before a battle in the Civil War a lone soldier began to sing out with his tenor voice, "There's no place like home." Within minutes he was joined by a chorus of voices in the Confederate side. Soon after, on the other side of the river Union soldiers began to echo the voices they heard. Their perspective was one of fear and impending death yet one lone voice altered, if just for a few moments, their perspective. Your point of view is so integral in your outlook on life. Where is your point of view? Do you take a stance based on facts, beliefs or what someone else has told you how it is? Examine where it is you are coming from and where it is you want to go. Select a perspective based on where it is you want to go.
There is an old story about the two hunters who were on opposite sides of a hill. A big dog ran down the hill in between both of them chasing a bird. When the hunters got together and talked about the dog running down the hill their stories were a bit different. One hunter said it was a yellow dog, but the other said it was brown. They argued because their perspective was different. Prior to running down the hill the dog rolled in the mud on one side and when the mud dried he appeared to be brown. Both hunters were correct in their observation that it was a big dog; they just differed in what color the dog appeared to be. It's the same with religion and God. Most spiritual people agree that there is a God; they just differ in how He appears to be to them. Appearances are deceptive because they are based on our limited sensory input. We cannot see beyond an octave of frequencies. We cannot hear beyond 7 octaves of frequencies and we cannot smell, touch or taste beyond an octave of frequencies.
Perspective can be further illustrated by the story of the glass being half empty or half full. If the glass started out being empty, and water is poured in half way, it is half empty. If the glass started out being full and water is removed half way down, then it is half full instead of being half empty. This analogy could be turned into an endless loop argument but suffice it to say that one's 'expectations of the end result' is what determines one's perspective. What are your expectations of your end result? Do you declare every day that it is going to be a great day or a lousy day? Do you set the intentions of your day to derive positive results or do you simply wait for someone to tell you who or what to believe in? Are you an active participant in your life or a passive acceptor of the way it is?
When you think positively about your outcomes and expect the best result it is impossible for the results to turn out badly. When you consistently feel badly about something does it ever turn out good for you? Examine the converse and realize that your mind is a broadcast mechanism that directs electrical energy in your brain and manifests exactly what you are consistently focusing on. Are you focusing on health, wealth, prosperity and abundance or are you focusing on illness, poverty, lack and limited resources? When negative thoughts appear in your mind just change the channel. Don't accept their possible outcomes as true. Your feelings are your emotional guide to let you know how to proceed. If you are feeling badly about occurrences in your life then project positive outcomes from these occurrences. Don't accept that just because it appears to be bad, that's the way it will turn out! We are all designed to be healthy, wealthy, prosperous and abundant. Don't allow the possibility of other than that to be the resultant outcome. Change your thought channel from doom and gloom to peace and actualized potential. Christ gave us the authority to speak greatness into our lives! "Verily I say unto you, If ye have faith, and doubt not, ye shall not only do this which is done to the fig tree, but also if ye shall say unto this mountain, Be thou removed, and be thou cast into the sea; it shall be done (Matthew 21:21).
When you focus on positive states of mind, give attention to these states and consistently practice changing your attention to positive outcomes, the Law of Attraction yields to your command and brings about the positive state your desire. Just like when you succumb and give your attention to negative thoughts and practice these debilitating reactions leads to the desired outcome of lack and limitation. You have control over your reactions and your pro-actions. Expectation creates an exact match of what you expect. Expect only the best in your life and tune out the outcomes that don't match your positive intentions.
FEELING THE BURN
I'm sure you have all heard the term, "feeling the burn." What does this mean? Generally it means that you feel a burning sensation being generated from your muscles during an intense session of exercising. It also means that you need to feel an emotional distress to its fullest so you will remember what 'not' to do to not experience the emotional burn again.
From the physical to the emotional states of 'burning' we can come to mental and spiritual states of burning as well. When you study and study for an exam you can begin to get tension headaches and experience a state of mental 'burning'. This overdoing creates a spring-back effect and involving yourself in fairly innocuous activities alleviates the mental stress. However, many people are so consumed by the intense reading and studying in college that they continue the rest of their lives in mediocre, innocuous and frivolous activities.
But what does it mean to experience a spiritual burn? Is it either going to church too much or immersing yourself in a book that tells you whom and what God is? Is it perhaps spending too much time in your inner sanctum and not sharing your inner experiences with the world? Or is it coming to a divine revelation that so changes the way you look at life that others perceive a complete change in your personality and outlook on life?
Whatever you might feel it is it is there to make you FEEL a change in perception. We communicate with others mostly with words and body language but it is how we perceive those words and body language that make us FEEL a certain way about others' communication. In other words, we associate our feelings with our ability to effectively communicate with others.
A spiritual burn results in you realizing that others' needs are just as important as yours. It allows you to experience life from a divine perspective and not an egotistical one. It affords you the opportunity to grow and expand into manifesting your Divine purpose in Divine order.
Pay attention to the physical, emotional, mental and spiritual 'burns' in your life. They create opportunities for you to stretch out of your comfort zone and become greater that you have perceived yourself to be. Feel the 'burns' and become whom and what you were created to be. ~Dean A. Banks, D.D.
CD/DVD
EBOOKS
FEELING THE FUTURE
Can we feel the future? According to Quantum Mechanics a 'particle' can appear to occupy two separate spaces at the same time 'until' we 'observe' the 'particle'. Does that mean that the particle only identifies with a certain space when our consciousness 'recognizes' it? Nothing in the omniverse is certain until someone observes it (Schrödinger). If consciousness determines existence then knowing the presence of the Divine Infinite Spirit determines 'Cosmic Consciousness'.
Our sixth 'mental' sense aligns with the transference of data along magnetic fields and the deep absorption of the stillness and silence of the Divine Infinite Spirit of God (our seventh spiritual sense) aligns the transference of Divine guidance deep within our beings to create an inner sense of 'knowing' the future.
We are creatures that strive our whole lives for certainty in an omniverse of uncertainty. Our 'consciousness' is what determines our 'perception' of our existence and hold 'copies' of events, occurrences, situations, circumstances and the behavior of objects and others in our brains. These 'copies' are more real to us than the external reality because we make choices based on those 'copies'.
Are the copies of reality in our brains true representations of our experiences? Or are they what is 'convenient' for our ego's to deal with effectively? Repeated acceptance of the 'perceived' reality of these copies is what determines our belief systems, which ultimately 'filter' our individual realities. What we perceive is what we 'copy' and what copies we hold as true affect what we believe. If we never question our beliefs we are living from the perceived copies in our brains of what we 'believe' is the truth.
In order to 'feel' the future we must know that it is a result of our living from the truth in the now. Our futures can unfold in the way we hold true to the copies of reality that we believe by simply 'letting go' of their 'reality' and 'knowing' that they will be manifested. Any doubt, worry or fear of events, occurrences, situations, circumstances and others' behavior ultimately 'change' the unfolding of the experiences that are necessary to co-create the future that we 'feel' will be manifested.
By 'letting go' of our 'perceived' control of the unfolding of our futures we align ourselves with our Divine purposes unfolding in Divine order. We become what we are by allowing it to be. Our futures are determined when our consciousness lets go and allows the Divine presence of Divine love to move through us and affect natural order to unfold in a way that is beneficial to ourselves AND others. When we 'stop up the dam' with our yearnings to control the flow of life we are in effect, getting in our own way.
Being perfect is allowing Divine love to exude from our beings by living in the now. Living in the now is 'knowing' whom and what we are and why we even exist. 'Being here now' means allowing Divine love to flow through us unfettered by the ego; it means completely trusting in the Divine to unfold our Divine purposes in Divine order. Cleaning out the cobwebs of erroneous beliefs lodged in our brains affords us the consciousness of converting 'possibilities' into 'probabilities'. Our perceptions are dependent on how we observe, copy and believe them to be. It is up to us to validate whether or not they are true or erroneous because they insist that what they reveal is the truth. The truth is not subjective to anyone's perception but is known deep within our individual spirit. ~Dean A. Banks, D.D.
FOCUSING THE LENSES
OF YOUR MIND AND HEART
What is a lens? Biologically, it is a transparent structure behind the iris of the eye that focuses light entering the eye on the retina. Optically, it is a piece of glass or plastic shaped so as to focus or spread light rays that pass through it, often for the purpose of forming an image. Lenses can be used in conjunction with each other to correct the path of light in order to make an image come into focus. It can be a combination of two or more such lenses, as in a camera, telescope or glasses and contact lenses. These are known as compound lenses. A lens can be electronic as well when it is a device that causes radiation to converge or diverge by an action analogous to that of an optical lens. The system of electric fields used to focus electron beams in electron microscopes is an example of a lens [dictionary.com].
Lenses are basically devices that help channel visible energy, or light, in order to provide a clear and distinct sharpness or focus of that energy to be perceived by an observer. But what about other energies that are not visible? How do we use a lens to focus them in order to comprehend and understand their purpose in our lives? And ultimately, what is the lens that we use to focus those energies? Is it our mind concentrating on something, contemplating its possibilities or meditating on the probabilities of inner fulfillment? Or is it our heart of hearts channeling what we feel is right for us above and beyond all else?
A lens focuses energies and two lenses combine to focus them even further to yield the sharpest and clearest picture. When we use our minds to focus on our desired outcomes we concentrate on a 'picture' of the end result, see it manifesting in different ways and finally let it all go to be fulfilled. When we use our hearts to focus on our desired outcomes we allow those creative energies to flow through us unfettered by our beliefs of how they will manifest and let go of any attachment to how they will manifest.
By using the mind and heart as compound lenses that focus the energy of Divine love we 'project' our desires into the unseen energy and matter described by scientists as 'dark energy' and 'dark matter'. They are referred to as such because they are NOT perceived by our senses. Our senses receive 'ranges' of electromagnetic and mechanical frequencies that our nervous systems interpret in our brains as 'copies' of reality. Reality to us, in essence, is essentially what we 'perceive' and NOT what it actually is.
We observe the facts of nature as information in order to make evaluations, collations, discernments and judgments to form opinions of reality. In the final analysis, it is our perception of reality and NOT reality! When our 'projections' are reflected back to us from the omniversal projection screen, we interpret our observations as being 'good' or 'bad' for us in relation to our understanding and implementation of our personal survival by our programmed belief systems. Our experiences over the course of our lives program our belief systems in our subconscious or reactive minds. Our conscious minds, in tandem with our hearts, become the lenses through which we project what we desire in our worlds.
Balancing our thoughts and emotions is accomplished by fine tuning the focus of our mind and heart 'lenses'. Through regular and consistent periods of eating properly, exercise, movement, learning and meditation we fine tune our minds and hearts with our bodies to 'clear the channel' of the projection of Divine love from our inner spirits into our external worlds. If the ride is too rough, your channel is NOT fully open. If it is smooth and automatic, your channel is clear to express Divine love unfettered by your erroneous beliefs.
When your channel is clear you become a beacon of light that attracts all of those whose channels are cluttered. They will challenge you at every turn, prey upon your understanding and burden your with their needs. Why? Because they want the find the 'quick fix' to be where you are. They want to eat the pie without putting in all the work to make it. It is their ego's 'reacting' to your clear expression of Divine truth.
Be kind, understanding and giving to all of those who seek to drain your energy while maintaining your open channel. How do you do this? You focus your 'lenses' on the end result and help others become fulfilled by sharing Divine love with all. Give others encouragement and maintain your peace.
Trust completely in the Divine to move Divine order in such a way to bring about the best for all concerned. We are co-creators in this omniverse and we CAN create beauty, peace and love for all. It's not about believing we can; it's about loving the Divine enough to KNOW we can! ~Dean A. Banks, D.D.
FINDING YOUR
DIVINE PURPOSE
Some people will try to teach you that you don't have to 'find' your Divine purpose. They teach that if you allow it to happen it will manifest before your very eyes with absolutely no effort. Just love and trust in the Divine and all the 'goodies' will just drop in your lap when you least expect it.
First, if you have lived your life for any length of time you soon learn that certain things are appealing and of interest to you at various stages in your life, and your 'effort' is in direct proportion to your desire; and, of course, they teach you should be free of desire. Well, if you believe that load of malarkey than I have some beachfront property in Arizona for sale at a good price; perhaps a tree farm in New Mexico?
We were created to 'actualize' of Divine purpose and anything short of that is a boldface lie. It is misdirection based on a lack of understanding why you were created in the first place. We were created with love, to live in love and to express love. Every day we co-create our reality by our participation in it, or lack thereof. Sharing love with others and helping them to realize their dreams helps you to realize yours. That IS the secret to living a harmonious and fruitful life.
Are you like the fig tree that withered up because you did not produce any fruit? Or are you like a fig tree bearing fruit everywhere? Jesus cursed the fig tree that did not bear any fruit. He made it an example of what NOT to be. If you just sit around in your inner sanctum contemplating your navel and just how spiritual you are, you already have your own reward.
When you take what guidance the Divine imparts to you and go out into the world in Divine service to others to produce fruit, you are being like the tree that bore fruit everywhere! You must come to know your individual Divine purpose and manifest it in your life. If you don't know it, spend time with the Infinite Creator of the omniverse and come to know what it is. It isn't finding it in a corner of your mind hidden from view. It is right there in front of you every day for you to ACT on.
Actualize your Divine purpose every day into the perceived dualistic reality and co-create a masterpiece known as your life. Don't waste it by going to $1000/seat seminars, reading one book after another in hopes of becoming enlightened or listening to some moron who tells you whom and what God is and isn't. Be ye therefore perfect!
Be whom and what you were created to be by making the steps to co-create the life you were created to live. ~Dean A. Banks, D.D.