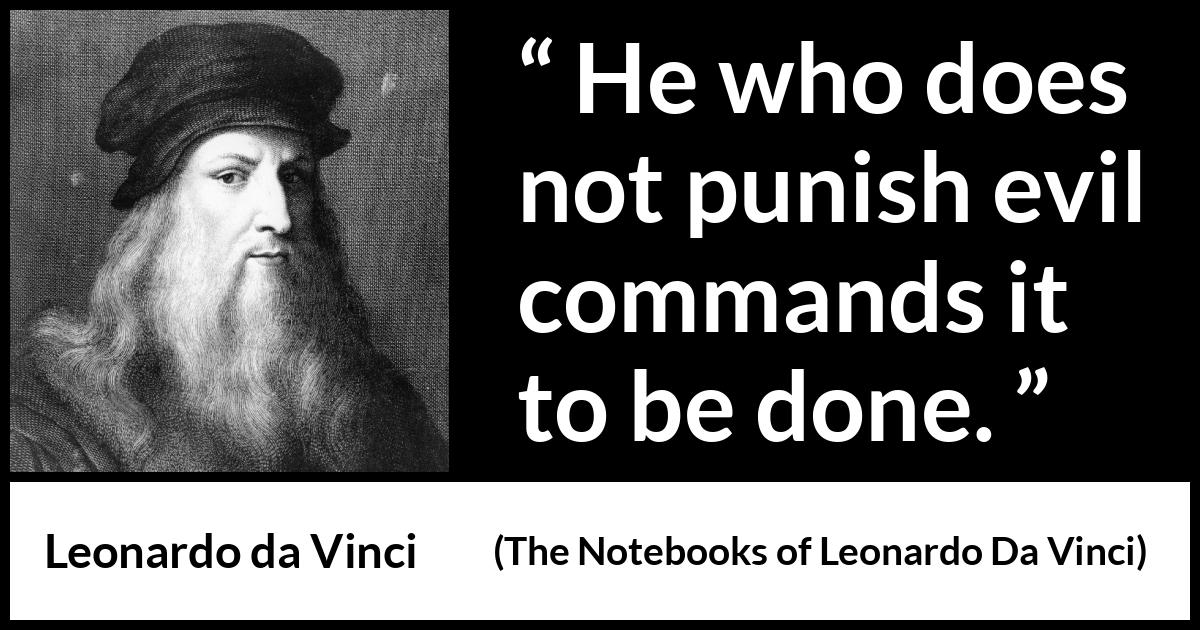 PREDATORS OF THE ELDERLY
A few years ago, we helped my wife's elderly aunt to gain control back of her finances after we discovered that she was being bilked from her 'financial adviser'. After extensive research, we discovered that this 'financial adviser' and his pastor were driven out of Pennsylvania because of their financial scams on the elderly after the Philadelphia NBC affiliate did an expose on them. You can read what they have done here: Durham Loyal Ripoffs.
These people have been operating with impunity for over 30 years. What they do is have one of their charming associates worm his way into the unsuspecting elderly widow and endear themselves to her as their 'adopted son'. Once he does this, he becomes their insurance agent, financial adviser, power of attorney and executor of their will. He claims to be doing all of this out of the 'kindness of his heart' and because Jesus has told him to help them. When the unsuspecting 'client' dies, his partner sends a bill to the estate to which he is the executor, and he pays the outstanding 'bill' to his partner; which happens to be the exact amount of what the estate is worth.
He is a vulture, devil and thoroughly wicked scam artist that blatantly takes advantage of elderly women. He has manipulated Liz's aunt into suing us when Liz became her Power Of Attorney and controlled her finances. Liz, one of the most honorable people I know, paid all of her bills and never misappropriated anything. Yet, this devil is suing my wife and the Chancery Court of the State of Delaware is listening to Liz's aunt's attorney's lies. We went to court and lost. We are decent honorable people who went out of our way to help Liz's aunt and these devils are biting at our heels. They are despicable money hungry devils who don't care about the truth, only their own gain.
We love all of our friends on the Internet and we have never asked anyone for anything and now we need your help. Please pray for the truth to be the most important thing in this trial and for these devious bastards to be put behind bars once and for all. We know the power of prayer and we believe that with your support we can be victorious. We are eternally grateful to all of you and we love you with all of our hearts.
We've had our day in court, told the complete truth and now the courts are trying to take our home, our vehicle and all of our assets to pay their judgment against us. Fortunately, Liz's aunt's son knew the truth and paid of the judgment becaus he knew his mother was being controlled and forced to lie. Sometimes when you do the right thing evil has a way of manipulating the truth to its own end. We had never experienced such deception and prevarication in our lives. Fortunately, someone who knew the truth came to our defense and prevented a travesty of justice from putting us out on the streets. ~Dean A. Banks, D.D.
SITE HOSTING
THE WORLD ACCORDING TO ROGER
VIDEOS
SERVICE IN PRAYER
Elizabeth and I would like to invite you all to our site 'Service In Prayer'. For many months we have been led to offer a way for our online friends to have a forum to share our prayer needs with each other.
The purpose of this website is to connect with one another and share our needs for healing in whatever areas we feel we need. Please visit the website or go to the Facebook forum to post any public prayers on the Wall or PM us for private prayers.
We will pray for you or help you to find Prayer Partners to assist you in healing and realization of your Divine purpose and the unfolding of it in Divine order.
Thank you all for your support, kindness and for blessing us with your ongoing friendship. Peace and blessings to all of you and your families! ~Dean A. Banks, D.D.
OUR PAST ISSUES
Did you miss any of the issues of The Spirituality Post Daily? If so, following are the links to each and every day for you to peruse. Please visit our advertisers and help us to keep going in our service to the spiritual community of souls who long for a greater spiritual perspective on life. God bless you and your families! ~Dean A. Banks, D.D.
COUPON SAVINGS
SPIRITUALITY GUIDANCE
What is the Spirituality Guidance Channel? SGC is a video portal designed to introduce spiritually inclined individuals to be exposed to spiritual videos, radio, teachers, music, art, books, resources and links from a selected group of teachers and requests from viewers. Each featured coach/teacher will have their own page highlighting any videos, audios, websites or printed material they have produced. This portal will be regularly promoted on the Internet through social networking and targeted marketing channels. Please visit the website at the following address:http://www.spiritualityguidance.com and email me at webproducer@hotmail.com with any suggestions, links or materials. Thank you for your most courteous participation in this project. I welcome your input. ~Dean A. Banks, D.D.
What is the Spirituality Guidance Channel? SGC is a video portal designed to introduce spiritually inclined individuals to be exposed to spiritual videos, radio, teachers, music, art, books, resources and links from a selected group of teachers and requests from viewers. Each featured coach/teacher will have their own page highlighting any videos, audios, websites or printed material they have produced. This portal will be regularly promoted on the Internet through social networking and targeted marketing channels. Please visit the website at the following address:
http://www.spiritualityguidance.com and email me at webproducer@hotmail.com with any suggestions, links or materials. Thank you for your most courteous participation in this project. I welcome your input. ~Dean A. Banks, D.D.
EBOOKS
SPIRITUAL BOOKS
DEVELOPING AN
ONLINE PRESENCE
During the late 90's, Dean A. Banks, D.D. designed and built a full service audio/video complex called the MultiMedia Mall in Newark, DE. It was a consortium of graphics, web design, and audio/video production. Applying his understanding of multimedia production, Dean started a parallel career path as a Webmaster at the turn of the century. In 2002 he received his certification as a Master Certified Internet Webmaster Designer (MCIWD). His training was specialized in e-Commerce design and implementation, part of his career path for present and future Internet marketing. Currently, Dean produces multimedia marketing and advertising campaigns, engineers audio and video productions and is the webmaster for his company, banksnet.com. In 2009 Dean created the Spirituality Guidance Internet TV Channel to provide access to current Spiritual leaders online. You can view his resume and bio here.
As a Website Designer Dean has employed many cutting edge techniques in order to optimize ease of navigation, relatability of content and secure eCommerce solutions; all techniques that he learned when he earned his Master Certified Internet Webmaster Designer (M.C.I.W.D) certification in 2002. He tells his customers that a having an attractive website is like having a billboard that 's not facing the road; if no one sees it, then what good is it? Some businesses and people want websites just to have one and don't put much thought into marketing at all.
The purpose of a website is to have an online record of what products and services you either personally offer or offer through your business. A prospective website customer needs to incorporate the effective promotion of their website into their online marketing budget. Without online Internet marketing, you are in effect just satisfying your desire to have an online presence without 'converting' customers to buy your products and services.
To this end, Dean has created many online web commercials to help promote his customers' products and services. He designs the approach, finds the pictures and footage for the video, writes the script, edits the footage and creates the background music. His wife Elizabeth May Sutor, Singer/Songwriter and Voice-Over Artist, creates the professional voice-over to enunciate the message. Their web commercials have been on the web for years and have produced remarkable results for their clients.
Dean has worked consistently with three online companies. He uses Westhost for hosting, Template Monster for purchasing templates for website design and DirectNic for purchasing of domain names. Westhost is a remarkable company sitting directly on an Internet Trunk Line in Utah. They consistently have a 99.9% up time over the past 10 years and have stellar technical support. Template Monster has consistently provided cutting edge designs for many different backend formats and designs for many years as well. DirectNic is an Internet Name Registrar that secures your domain name and notifies you when you need to renew it. Not like some companies (GoDaddy, for example, who put your domain name on the auction block immediately after it expires without warning you). Dean has several issues with GoDaddy and he never recommends their services to anyone. In his informed opinion, their business model is what creates problems for customers who simply don't know any better about Internet services.
After the customer purchases their name (usually around $15 on the average with DirectNic), orders their 'space' on a web server from the hosting company (usually around $120 per year with Westhost) and orders their design template (usually under $80 one-time fee from Template Monster), the work of designing the website takes place. Dean usually finishes up this work for the average site in under two weeks. Depending on the complexity of the design and the backend functions (the engines that make websites work) prices vary from $500 to $3000 for complete website packages.
Next, Dean outlines an Internet Marketing campaign featuring landing pages, Google AdSense and Adwords and article marketing. These processes coupled with SEO (Search Engine Optimization) all contribute to 'driving traffic' to the website. Once a pair of eyes views your site they must be able to understand its content and easily navigate its structure in order to stay 'focused' on your message. If a potential customer clicks on anything that doesn't work or takes them to a destination that they hadn't selected, they get discouraged and might leave; not to return. It is true; you only have one chance to make a good impression.
There are so many opinions about website design and Internet Marketing. Some think that you only have to 'be there' and you will automatically have tons of sales pouring in; WRONG!!! Just like anything of value, it takes time to build your market and reach you potential customers. This can take roughly 6 months to 2 years before you can see results that will increase your bottom line. However, some people pull the plug before they have even given themselves the chance to effectively market their products and services.
Years ago, mailing lists were the 'thing' in marketing. Some bought lists and sent out letters with their marketing materials and sales pitch only to receive 'no response' or limited response. They automatically labeled the list as being bad. WRONG!!! The Rule of Advertising states that you have to 'imprint' someone at least 7 times before they 'might' act on it. That's why you keep seeing the same types of commercials on over and over again. Generally, if you get a 1% response to a mailing, it is considered a good list. If you use the list over 4 times and you don't get a least a 1% response, then you 'might' have a bad list. The same applies to online marketing. Customers must be barraged with a message before they either 'opt-in' (choose to receive more info) to or 'convert' (purchase) what products or services you are offering.
Dean has found over the years that effective online marketing campaigns use a combination of online advertising and Internet marketing as well as conventional offline marketing. Understanding just who your customer is and what they do to meet their needs helps you to market to them more effectively. You can visit Dean's site, banksnet.comfor more information, or contact him at webproducer@hotmail.com or call him at 302.415.0289. Dean says thank your most courteous consideration of him to meet your online marketing needs.
SPIRITUAL BOOKS
DRESSING UP THE TRUTH
 No matter how many times you repeat a lie, it's still a lie. It's either a lie by only revealing partial information, just enough information to imply a desired conclusion, a lie by omission or blatantly saying something to produce a desired effect.
A liar looks to the gullibility of their audience and decides just how to present their 'facts' for them to arrive at the opinion they seek. Many folks are good and decent people who aren't out to be liars, but have faith in unreliable sources and believe them to be true.
Going to Wikipedia, YouTube and Googling to find sources is a good start. However, one must dig deeper to find reliable corroboration of someone's opinion and whether the 'facts' they base that opinion on are not only true, but valid as well. Logic requires truthful premises in order to derive valid conclusions.
You might 'feel' that something is correct, but how much of that feeling is based on a sincere and honest desire to know the truth? Or perhaps, it is based on personal agenda manifestation? When you are unsure go within and consult the library of the omniverse to guide you to the correct sources to verify the answers to the questions you are trying to resolve.
Logic or Intuition alone is not enough. We have to use both systems to arrive at the truth. Our subsequent emotional passion about any subject only colors the truth. Seek the truth first and then dress it up to gain the attention of others, if you so choose. However, it is always better to allow the truth to stand on its own and let others decide about it on their own.
Sometimes the truth won't even get to others unless it is dressed up to be noticed. Always make sure that before you put on any 'truth dressing', that you show the opinions that you've derived are from honest and diligent research of the facts. Otherwise, no matter how the truth appears, it will never be considered valid by anyone with reason.  ~Dean A. Banks, D.D.
OUR PODCASTERS
by Dean A. Banks, D.D.
Currently Bobby Hinkle, Elizabeth May Sutor and Dean A. Banks, D.D. have uploaded podcasts. Robert Yarbrough will be added soon. Just click on the podcasters placards below and click on the Podcast title. Currently there are five podcasts on Bobby Hinkle's page, one on Elizabeth Sutor's page and nine on Dean A. Banks, D.D.'s page. Stay tuned for more! Thank you for choosing us!
What is the Spirituality Guidance Channel? SGC is a video portal designed to introduce spiritually inclined individuals to be exposed to spiritual videos, radio, teachers, music, art, books, resources and links from a selected group of teachers and requests from viewers. Each featured coach/teacher will have their own page highlighting any videos, audios, websites or printed material they have produced. This portal will be regularly promoted on the Internet through social networking and targeted marketing channels. Please visit the website at the following address:
http://www.spiritualityguidance.com and email me at webproducer@hotmail.com with any suggestions, links or materials. Thank you for your most courteous participation in this project. I welcome your input. ~Dean A. Banks, D.D.
SUNDAY MORNING SERVICE WITH
DR. DEAN A. BANKS, D.D.
Welcome to our new Sunday Morning Service by Dr. Dean A. Banks, D.D.
Every week Dr. Dean will be engaging subjects that are pertinent to your growth and expansion into recognition of; respect to; and communication with your inner spirit.
Please feel free to comment or suggest topics for review. May the Divine always bless you and your families! ~Dean A. Banks, D.D.
CD/DVD
SPIRITUAL BOOKS
CHECKS AND BALANCES
We need checks and balances in our weapon acquisition system in order to MINIMIZE the threat of gun violence from those who are not responsible with weapons. Those who choose to arm themselves ARE living in fear. That is their choice and I respect the fact that they can make that choice; even though I don't agree with it!
When those who choose to arm themselves come to the realization that they are living in fear and conscientiously choose NOT to, then, and only then, will we begin to work together to make this world a safer and more loving place in which to co-habitate.
Until then, fear will rule from the ego because they have chosen NOT to live from the Spirit of God within each and every one of us! ~Dean A. Banks, D.D.
DID I CO-CREATE
SOMEONE ELSE'S BEHAVIOR?
What you see in others exists in you? Hogwash!!! My perception of a murderer or thief or 'whatever' is because of my learned experience of what that is, not what I project. It is what THEY project and I understand it for what it is; not because I have murderous thoughts or thieving behaviors within me.
What needs to be corrected within oneself is the erroneous perception that I have created someone else's aberrant behaviors. It is THEIR responsibility to correct THEIR behaviors and projections and just because I recognize them for what they truly are in the perceived dualistic reality does NOT mean that I have those aberrances within me. I might have had those behaviors at one time and have transcended them or I know what they are and recognize them as such.
My duty is to forgive others and myself so that I will not attach my heart to aberrant behaviors. Healing of aberrance requires the correct perceptions of existence based on the exchange of interpersonal and intrapersonal energies present and the willingness to be healed.
The doctrinal B.S. of ACIM proponents to this 'aberrant' philosophy has caused enough stinkin' thinkin' in regard to guilt and release from guilt. Why? Because everything you observe in your brain is a 'COPY' of events, situations, occurrences, circumstances and peoples' behaviors in the perceived dualistic reality and therefore is NOT the actuality of what is perceived. It is our 'perception' of the actuality and NOT the actuality itself.
We did not project that actuality! We observed its projection and either reacted to it or proacted from it. We did NOT co-create it. To believe we did is operating from the constraints of the ego believing that it is all that. Wrong! ~Dean A. Banks, D.D.
SPIRITUAL BOOKS
DID YOU SEND ONE OUT?
Do you possess the wisdom of the ages and the sages? Do you keep waiting for things to happen and nothing happens? Are you waiting for your ship to come in when you never sent one out? Whatever energy you put into an endeavor will become manifest in another form. If you are half-baked about your approach to your dreams then you will yield less than desirable results.
Why? The amount of time, energy, sweat or money you invest in any endeavor will be reflected in its outcome. Did you miss an important detail? Did you glaze over a given to later realize it wasn't' a necessary given? Were your perceptions on course and not fine-tuned? Did you invest just enough to get mediocre results? What you put in you get out.
According to the principle of entropy no matter how organized and disciplined you are the further time passes from the creation of your investment the more disorganized and spread out it becomes. Strike efficiently while the iron is hot and put forth a maximum and calculated effort to manifest your Divine purpose in Divine order.
How do you do this? Prepare yourself for all possible conclusions, focus on your desired result and put it forth into the omniverse. Then, let it go. Worrying or second guessing your action creates entropy in the manifestation of your desired result. Expect the desired conclusion and prepare for the unexpected. Don't expect the unexpected or you will get what you don't want.
You are a powerful co-creator in this vast omniverse. Use your power of co-creation wisely and effectively to become whom and what you were created to be. ~Dean A. Banks, D.D.
DIVINE ASSUREDNESS
How can we arrive at an understanding that the Divine truly exists? How do we deal with our inner doubts, worries and fears that what we believe in isn't the truth or isn't real? Is our concept of the Divine anthropomorphic or spiritual; existential or theoretical? Whatever you choose to 'believe' is based upon what you have thought and felt about your relationship with the Divine. Are your beliefs justified because you have adopted them from others' experiences? Are they solely based on the observations and conclusions from others' experiences or what has been written down as the 'holy word of God'? Or are your beliefs something that you have forged from your own experience with the Divine? Concepts come and go based on your interaction with your immediate environment. As you grow and expand through your life your concepts change along with your experiences and observations. Are you flexible enough in your 'heart' to allow your understanding to grow along with your mind and body? Or are you too rigid in your beliefs to allow the possibility that your steadfast beliefs are erroneous and NOT real? The mind and body deal with experiences 'as they are' in our environments. It is the 'heart' that deals with things 'as they want it to be' and directly influences the outcome of observed events just simply by interacting with them. Following is a methodology of dealing with the inner feelings that thwart your acceptance and allowance of a complete understanding of the Divine giving you a Divine purpose to manifest in Divine order:
Dealing with Doubt – Doubt is a hesitation to believe because you are uncertain of the observations you are experiencing about its events, circumstances, situations, occurrences or the people involved. You question these observations and don't trust the conclusions that you or others have reached. Doubt is the first step in 'not knowing' what is going on, what all of the parameters are and what will happen. It creates a feeling of uneasiness that disturbs your inner peace and forces you to investigate further or simply dismiss what is happening as not worthy of your consideration. Keep an active log of your doubts in your journal and the subsequent feelings they generate. Are these feelings about something that has an awful or terrible outcome? Or are they inconvenient, annoying or unfortunate? The level of the subsequent feelings of experiencing doubt will determine what parameters you use to 'feel' your way through life. If you operate from unsurety these feelings will eventually expect the worst outcome possible and will develop into a state of expression known as worry. Eradicating doubt requires that you let go of your ego's perceived control that it ONLY can maintain your survival. Acceptance and allowance of the manifestation of your Divine purpose in Divine order by 'feeling' the joy of the end result helps to eradicate doubt.
Dealing with Worry – When the ego is placed in check it resorts to using exaggeration as a tool to dig in deeper. Worry is the act of tormenting yourself with disturbing thoughts and possible detrimental outcomes and expecting that you will suffer from those detrimental outcomes. It is a false expectation of a 'possible' outcome that you 'feel' might happen as a result of the 'current' circumstances. It is where your ego knows that you might find another way to deal with the circumstances and drives the point home that only it can maintain your survival. The battleground is set and if you resist what the ego presents it will persist in growing your worries to the point that you are stifled in making a move. The only way to release the ego's perceived grip on you is to NOT engage in the battle and fight the ego. When you fight what the ego perceives as real it then generates the ultimate feeling to convince you that it is correct; the feeling of fear. Allow what it says to be understood but don't accept it as your only option. The perceived outcomes 'might' happen if the current conditions continue to exist but what if the conditions change? What then? The only way to eradicate worry about the unsureness of an outcome is to turn it over to the Divine to unfold it in Divine order. Complete trust is necessary to eradicate any and all worries.
Dealing with Fear – Fear is an attention-getting and disturbing emotion that arises from a feeling of impending danger, the presentation of what is felt as evil or an experience of pain. Fear comes from a threat to your survival whether it is real or imagined. The ego creates a concept of individual security that must be met at all costs; even at the risk or peril of others. Fear creates an internal condition of anxiety which brings your feelings to the forefront of your consciousness. Anxiety is a state of apprehension and eagerness about the manifestation of an intense and immediate desire that in most cases is perceived and NOT real. There are 'false' fears which are known as 'false evidence appearing real' and 'real' fears which are based on a certainty of specific outcomes from sensually perceived evidence. Confusing the two fears can be dangerous and fatal. Understanding what is 'perceived' and what is 'real' requires you to completely trust in the Divine to handle your survival and bring you into a complete state of thriving. The only way to eradicate fear is to develop an ongoing relationship with the Divine where you 'know' that you will be consistently led to safety, security and the unfolding of your Divine purpose in Divine order.
We will never be able to completely remove all doubt, worry and fear; that is not what we need to do or should even try to do. However, through the daily, ongoing and consistent practice of prayer, meditation and service we begin to integrate our individual talents, skills and abilities into the Divine wholeness of the omniverse. Our Divine purpose gradually becomes clearer and more apparent. Utilizing the benefits of our egos is essential to our self-survival but allowing the Spirit of God to grow and expand our spirit into complete fulfillment is just as important and completely necessary to experience Oneness with the Divine. This creates the subsequent feelings of assuredness that we need to manifest our Divine destinies. ~Dean A. Banks, D.D.
DIVINE COMMUNICATION
Prayer is asking the Divine to intercede in the natural order and development of our perceived problems and to bring about favorable results in Divine order. It is the release of our limited perceptions of occurrences, situations, events, circumstances and people that appear as problems to our inner need for the growth and expansion of our Divine purpose. It is based on the recognition of the Divine as the source of everything, our desire to communicate with the Divine and our expectation that we will be given an answer.
Meditation is the process of us stepping out of the apparent chaos and unsurety and entering a place of peace where we relax enough to experience the inner peace of the Divine. From this peace we feel the love of the Divine by immersing ourselves in the presence regularly. Our inner perceptions hear the still small voice of God guiding and directing us to the answers we seek. We then begin to understand those answers and feel the joy of the Divine communicating with us.
We have now asked the Divine for answers and intervention and have sought and listened to the guidance in how to proceed. What do we do next? We knock on the door that now opens to affect the solutions by sharing our talents and abilities in loving service.
Service to others is what defines us. It is putting the love of the Divine into action. Love without sharing is not love at all! Clean and organize your home, neighborhood and community by sharing what you have been blessed with and you will perpetuate a chain of love that will ripple throughout our world collectively.
Prayer is directive thinking towards an end that we desire. Meditation is directive listening to receive inner guidance. Service is directive action that takes what we have desired and what we have learned in how to proceed and puts it into reality.
When prayer, meditation and service are all practiced effectively, we establish and maintain direct communication with the Divine. We have accessed the source of all creation and the result is an inner peace, a complete understanding of reality and the joy of living. They are truly the keys to successful living! ~Dean A. Banks, D.D.
DO YOU REALLY WANT PEACE
Do you really want peace? Do you think, speak and act in a manner that creates peace? Or do you only think that peace is an abstract that we can never realize? If you do you have become so desensitized to your own spiritual reality that being at peace is totally unknown to you.
You were created from peace and you will return there. What underlies reality is the scaffolding of nature that holds you up and keeps you alive. Energy exchanging to matter and back; all on the skeletons of dark matter pulling you in and dark energy pushing you away.
There is more dark energy (72%) and dark matter (23%) in the omniverse than matter and energy. in fact, matter and energy are only 5% of the 'reality' that we observe with our senses. It is called dark because we cannot sense it or measure it.
There are more things going on in the omniverse than you are ever capable of sensing, perceiving and experiencing. Yet, you know it all and live your life as if what is sensed is all that there is. Deep within you is your center of peace and it is where you experience total peace when you make the time every day to commune with the Divine in deep meditation.
Make the time to stop the sensory bombardment and visit the Kingdom of Heaven within you each and every day. It is where you are from, it is where you are and it is where you are going. Peace, be still. ~Dean A. Banks, D.D.
DO YOU FEEL SOMETHING
IS MISSING?
Do you feel something is missing? Do you wake up each day with thanks and promise and go to bed at night feeling that something is missing in your life? Are you conscious of what it might be or do you roll over, snuggle a pillow and snore yourself to sleep?
If you feel 'something' missing it is the hole in your heart where your Divine purpose resides. It is stagnating and crying out for you to actualize it in your life. It is the seat of your Divine desires that are like germinating seeds pushing outward into your awareness and beckoning you with a feeling of something being missed in your life.
It will not go away. It will nag you at the most inappropriate times until you act on bringing it to the surface. It is whom and what you were created to be guiding you to complete fulfillment.
Listen to that inner voice. It knows whom and what you truly are. Follow its guidance to the complete fruition of your Divine purpose in Divine order. ~Dean A. Banks, D.D.
EASY STEPS TO FITNESS
I have just updated our new feature on the Spirituality Guidance Channel. Our featured fitness teacher, Roseanne Colonna Venturino, is an NASM Certified Personal Trainer/Group Fitness Instructor/Figure/Bikini/Model Divisions Competitor and Writer Her Easy Access Exercise Tips on the channel will help you get in shape. We have had good response to Roseanne's tips from our viewers because their goals are to balance mind, body and spirit into a working whole that blesses our world with health, wealth, prosperity and abundance. Roseanne says, "Live Strong! Express yourself and remember: Only you can give yourself permission to feel inferior. We need to find enough inner strength to determine our own self worth and not be dependent on another's judgment of our accomplishments."
Understanding the average person's busy day she offers ways to make the time for the necessary exercise that allows you to maintain a state of ongoing health. Following, are Roseanne's goals in exercise: "My goal is to reach out to those who have lost hope and need to find a sense of belief in themselves. I believe we all can achieve a healthy and fit lifestyle and feel good about ourselves. A happy mind starts with a healthy body. I believe that all things are possible. I believe that in order to attain anything you must never give up nor give in. The inner strength that we gain from life's struggles becomes our source of power for achieving a wonderful life. I believe that experience is our greatest teacher and that we should look toward the future with knowledge you've gained from the past. Never be afraid to be who you are and learn not to judge others until you've walked in their shoes."
Roseanne is living proof that we can be the best we can be and dedicate our lives to maintaining our health. Please visit the Spirituality Guidance Channel and click the link "Featured Teacher" or go to the "Teachers" button and click on Roseanne Colonna Venturino. Be prepared to make simple and easy steps to getting in shape and maintaining it. Thank you, Roseanne, for bringing great value to our channel! ~Dean A. Banks, D.D.
WEATHER
VIDEOS
SPIRITUAL BOOKS
DONATIONS
CD/DVD
DIVINE WHOLENESS
What is wholeness? It is a thing complete in itself, or comprising all its parts or elements [dictionary.com]. So then, what is Divine wholeness? It is the experience of the Divine as being the whole of reality; complete in itself and the sum total of all of its parts or elements.
It is not based on the belief of Pantheism, which is the doctrine that God is the transcendent reality of which the material universe and human beings are only manifestations: it involves a denial of God's personality and expresses a tendency to identify God and nature [dictionary.com]. It is more akin to Panentheism. "In Panentheism, the universe in the first formulation is practically the whole itself. In the second formulation, the universe and the divine are not ontologically equivalent.
In Panentheism, God is viewed as the eternal animating force behind the universe. Some versions suggest that the universe is nothing more than the manifest part of God. In some forms of Panentheism, the cosmos exists within God, who in turn "pervades" or is "in" the cosmos. While pantheism asserts that 'All is God', Panentheism goes further to claim that God is greater than the universe. In addition, some forms indicate that the universe is contained within God.
"Much Hindu thought is highly characterized by Panentheism and pantheism" [Wikipedia.com]. In the most popular form of Panentheism, God is both transcendent and immanent, much like the Judeo-Christian view. The difference is that God does not have a vindictive and punishing personality which, in essence, is creating God in the image of man (anthropomorphizing).
Divine wholeness is accepting and allowing ALL of what God has created as being an expression of God and was created through the power or energy of love. It is aligning yourself with this Divine wholeness and becoming One with it. In actuality of reality, you are already one with it; it is your perception that separates you from that awareness by your belief that the perceived dualistic reality is what is real and not Divine wholeness.
Allowing the Spirit of God to work through you is living in the actuality AND perception of Divine wholeness. It IS living in the Oneness of spirit. Choose to be in the awareness, actuality and reality of Divine wholeness and ALL else will be added unto you. ~Dean A. Banks, D.D.
EBOOKS
DOING THE RIGHT THING
How do you know you are doing the right thing? When it seems like the whole world is crashing down on you! When you make a move forward and you've gone two steps backward. When you try to help someone and they spit in your face. When you go out of your way to do the best you can and you fall flat on your face. But why is this happening? Why must we endure the worst when we are giving our best?
Taking a stand on any issue means that you've put yourself and your feelings 'out there'. It means that you have stepped boldly out and have become vulnerable with your feelings. It is your feelings about life that must grow and that is why it is happening. You can be the best educated, most popular and most successful person on the planet but until you know how to handle your feelings you are a mess! Your feelings are your direct indicators of how 'what you are thinking about' either works or doesn't work. If you are not in command of your feelings, you don't have command of your life.
Being in command of your life means that you listen to your ego's demands just enough to ensure your self-survival AND you listen to the still small voice of the Divine guiding and inspiring you with new and effective ideas to make you grow and expand. Don't allow your feelings to change who you are and don't resist them either. Allow them to 'indicate' what is working and not working and don't attach the rest of your life to them. They are a by-product of whom and what you are and they are NOT you!
Be the child of the Most High that you are and be in command by balancing your ego with the guidance from the Spirit of God. Your feelings will indicate when this is working and when it isn't. If you feel badly, then it isn't working. If you feel fulfilled, then it is working. It's as simple as that. Pay attention to the guidance you receive and ACT on it. Don't crawl up into a ball and seek the sympathy of others. Stand up and move toward what you want and don't allow the words and behaviors of others to thwart your progress. Be diligent and be strong.
It is your destiny to become whom and what you were created to be. It is up to you to use your feelings to 'guide' you and not 'rule' you. Know that the Divine is there every moment to nurture your desire, fulfill your expectations and create health, wealth, prosperity and abundance in your life. Be firm and in command by letting go of everything that doesn't serve your individual AND collective growth and expansion. Feel good about yourself by allowing yourself to be the child of the Most High that you truly are. Be ye therefore perfect! ~Dean A. Banks, D.D.
DON'T BE A SLAVE
TO VIOLENCE
If you have the inclination to vote for any Republican that filibustered and voted down the gun bill today then accept the fact that you are a SLAVE to your inherent violent tendencies. May God have mercy on your soul!
May God bless you with the awareness that ANY possibility of violence being committed needs to be enforced by monitoring and checking for the knowledge of safety, the capacity for emotional stability and the propensity for violence of ANYONE who has access to guns or explosives.

Why? Because PEOPLE commit violence when they are unstable and have access to weapons and explosives. Plain and simple. If you think that monitoring and checking infringes on YOUR rights then the hell with YOUR rights. Your right to have the power over life and death is NO MORE important than anyone's right to be able to live out their lives in peace and safety.

If you live from the ego and its tendency to violence then you will die by its fear and aberrance. Choose to live from the Spirit of God and eliminate the possibility of death and destruction due to anyone's ignorance. Grow the f**k Up! ~Dean A. Banks, D.D,

DON'T BE A
SPIRITUAL DOORMAT
Are you a spiritual doormat? Do people come to you in deeply emotional states and try to rent space in your head with their 'problems'? Do you feel imposed upon by them or do you look at it as an opportunity to serve humankind?
However you feel about them emotionally dumping on you there is a reason this is occurring in your life. It is teaching you how to share Divine love in this particular situation and with this particular person. If you feel imposed upon, then you are not ready to move forward. You are still operating from your ego and NOT the Spirit of God.
No one should allow anyone to ever walk all over them like a doormat, but sometimes perpetrators are very subtle in how they work their way into your head. Be loving and helpful, but be firm as well. You have your 'Father's' business to be about and that is making this world into the Kingdom of God.
Evict anyone from your head that tries to use you as a spiritual doormat. Listen to the still small voice in your head and NOT the loud whining voice trying to get into your head. Be diligent and be strong. ~Dean A. Banks, D.D.
DO OUR EGOS EXIST?
What is the ego? Is it something that can be measured by science? Or is it a conglomeration of emotional environmental reactions to events, occurrences, situations, circumstances and the behavior of others? The ego is a construct of bio-chemical patterns that affords us the ability to fight or flight through the initial emotional reaction of fright. How do you evaluate whether you move toward something or move away from something? Would your 'ego' prevent you from the possibility of harm to ensure your self-survival? Is this the ego's primary purpose rooted in our reptilian brains?
Some schools of thought proclaim that there is no ego. A Course In Miracles (ACIM) is a book that proclaims "There is no 'ego', you don't have any choices and everything is an illusion that you have created [paraphrased]." I reject this ACIM baloney categorically. Why? Because it has NO basis in fact whatsoever and it is complete and utter conjecture by the personality of Helen Schucman, the author who 'channeled' this information [supposedly directly from Jesus (The Christ)]. Even her co-writer William Thetford disputed some of her 'revelations' later on after many started teaching from the book as the gospel truth.
It is true that the ego does not exist as a separate entity; it is a construct of bio-chemical patterns rooted in our reptilian brains that affords us the ability to emotionally react with 'fight or flight' in order to ensure self-survival. I choose to base my observations scientifically and not on what someone with a personal agenda has channeled. If what they have said aligns with scientific fact, then further investigation is still required and one must test these principles to validate their purported truth. Thoughts ARE energy and we do have choices. Just look around you. Would you step in front of an oncoming bus? Would you jump off of a cliff simply because you know inside that it is an illusion? Hardly!
Yet many ACIM'ers continue teaching this book as the 'gospel truth' without complete verification of its sectional or overall validity. Much like the Book of Mormon (Joseph Smith) for the Latter Day Saints and Dianetics (L. Ron Hubbard) for the Scientologists, ACIM is a contrivance based on what someone channeled through their emotional network, wrote down and presented as the gospel truth. In my opinion, based on my years of undaunted research, all three books are fabrications of the authors' personal agenda manifestations. Whether Schucman, Smith or Hubbard, all 'believed' what they were presenting as completely true. In turn, in my writings, I reveal my perceptions of reality yet I don't teach them as the gospel truth. It is the truth as revealed to me and it might not be the same truth as revealed to you.
As the perceived bridge between science and spirituality closes its gap, we are coming to see more and more that we are all connected and not separate from our environment. We have a duty to co-create a reality that is supportive to all of life and not just the manifestation of our own selfish and personal agendas. Read what others say but DON'T make it the 'gospel truth'. Take it for what it is; a personal revelation for THAT person and not you. Become what the Divine designed you to be and share Divine love with all WITHOUT personal agenda manifestation as your top priority. ~Dean A. Banks, D.D.
DO WHAT IS IMPORTANT
When you pay more attention to things that are not important you are not focusing on your individual growth and expansion or that of others. You are simply distracting yourself from the things you know you must do, the things you know you need to do and the things that you are being guided to do.
It is your ego striving for dominance and you need to put it in check. Do the most difficult thing you need to do FIRST! Tackle it and make it happen. The feeling of accomplishment will invigorate you and give you strength to finish the important things you need to do.
Stay focused on what you are here for and be diligent in how you bring it to fruition. Only you will have to answer to yourself for the actions you have made AND for the actions you have failed to perform. Be truthful with yourself and others. It is your life you are living and it is up to you to make it fulfilling! ~Dean A. Banks, D.D.
DO YOU FEAR
YOUR GOVERNMENT?
Why is it that people fear the government? Is it because they believe that their individual rights will be taken away? Is it because they are so fiercely independent that any form of authority is threatening to them? Or is it that any type of structure being imposed on their lives threatens their independence.
First off, independence is a necessary ingredient to any society that is seeking to advance and flourish. The next step in moving forward is to understand and develop an ongoing dynamic state of 'interdependence'. We are NOT islands. We are all connected through the Spirit of God. We need each other to grow and expand.
Contractors have built our roads and bridges; Police have ensured our safety; Firemen have squelched out fires; Soldiers have defended our national security; Teachers have taught our children in schools. Government Administrators have carried out legislative policies that were voted in to law by our representative. All of which are PEOPLE! Our government is a system set up by the people, for the people and composed of people.
Corporations, on the other hand, are businesses driven by the charge of profit. They are setup by people, run by people and designed to generate profit for the corporation; which in turn distributes profits to its constituents based on their value within that system. They are comprised of people but corporations are NOT people. They are expressly set up to deliver products and services for a PROFIT.
Now, when corporations get in bed with the government we have a serious problem. The huge profits that they generate are repeatedly being used to provide 'perks' and 'incentives' for OUR representatives to vote according to their agendas. Take Speaker Boehner for example; he is heavily invested in the XL Pipeline and continually brings the legislation up in the House to pass it. Why? Because he will make a significant profit, No matter how cleverly he hides it, he is still using GREED to actualize his interests and NOT the interests of those he represents.
This is what happens when the private sector sends someone into government to manifest their corporate agendas. President Obama NEVER said that businesses developed not due to individual initiative; he said that we are ALL involved due to our INTERDEPENDENCE with shared infrastructure, schools and government agencies. It's true; however, that government has turned into a business. People pay 'fees' and 'fines' for infractions and we are all nickled and dimed to death. The municipal governments treat their people like the low hanging fruit to be plucked and fill the government coffers.
Why is this all happening? It is because most people follow the greedy motivations of their egos in order to 'move up the ladder'; whether in government or in business. If we are going to grow and expand into an equitable and fair society, we must teach our children about spirituality MORE than individuality; more about interdependency than independency; more about love and faith and trust in God and each other than fear about what 'might' happen. It is a major challenge but it is something we can all meet when we learn to love whom and what we were created to be. We are children of the Most High God and it's time we started acting like it. ~Dean A. Banks, D.D.
CD/DVD
ANIMAL WELFARE
EBOOKS
DO YOU HEAR
WHAT I HEAR?
Are you hearing the sounds of the omniverse? Do you hear the subtle sounds of nature in the background of your life? We all hear background sounds and foreground sounds and our brains process those sounds in concordance with our other senses. Hearing is the sense that physically perceives mechanical sound vibrations from the air surrounding us and our brains convert them into electro-chemical 'signals' that we interpret and store as 'copies'. What we 'hear' is a representation of what has created the mechanical vibration in the atmosphere surrounding us.
But what are the processes of observation that are 'inputted' by the senses? The old philosophical debate comes to mind: "If a tree falls in a forest and no one is around to hear it, does it make a sound?" is a philosophical thought experiment that raises questions regarding observation and knowledge of reality [Wikipedia.com]. According to this argument, if no observer is around to 'hear' the sound, the tree does not make a sound. The definition of 'sound' is the sensation produced by stimulation of the organs of hearing by vibrations transmitted through the air or other medium [dictionary.com]. A sound does not exist without someone 'sensing' it; however, the tree falling makes a mechanical 'vibrational' wave through the air and it continues until its energy is dissipated. Without an ear to 'perceive' it, it is NOT a sound.
Now, this is an argument in semantics, but the parallel is similar when it comes to listening. Listen is defined as: to give attention with the ear; attend closely for the purpose of hearing; to pay attention; heed; to wait attentively for a sound; to convey a particular impression to the hearer; sound [dictionary.com]. Listening is the process by which you hear AND pay attention to what is being heard. When you 'listen' for the 'sounds' in your environment that reveal certain thought processes and emotional responses, you are becoming more 'sensitive' to their apparent meanings in relation to your self-survival.
For example, if you walked across the street and heard and 'felt' the compression of the air from an oncoming vehicle, you would react by getting out of its way as quickly as possible. You might not have seen the vehicle coming, but your senses of hearing and touch were 'heightened' at that moment and perceived a threat to your self-survival; you then reacted by moving out of the way. Our brains take in all of the sensory information concurrently and process that information instantaneously for our environmental 'reaction'.
Our five 'physical' senses operate in tandem with our sixth (psychic) sense that affects our individual mental 'consciousnesses. This sixth sense receives information from our immediate futures and 'downloads' them into our physical sensory feed for us to 'anticipate' what 'might' happen if we continue on our present course. But what about 'hearing' and 'listening' to our seventh sense? Our seventh sense is our channel of perception to the Divine. It blossoms open like the thousand petal lotus the more we consistently still our minds and bodies in meditation.
The seventh sense is our inner sensory channel to Divine guidance and provides the ability to see the end result of our current actions on the course we are pursuing. This channel is different from the physical senses because it works BOTH WAYS! We can project the image of the end result we seek to create and it will actualize Divine order to manipulate natural order to bring about the image we retain in our hearts. 'Seeing' or visualizing this mental image is not enough to 'transmit' this command to the omniverse; we must 'feel' the joy from the end result in our hearts to make the jump to complete co-creation.
Why does this occur? Why must we feel the joy from the end result? Joy is the emotion of great delight or happiness caused by something exceptionally good or satisfying [dictionary.com]. If something you want in life is only temporarily satisfying, it is NOT your Divine purpose. Your Divine purpose is an ongoing state of complete and utter satisfaction that results in complete joy. It is what you would do because it is your passion. Joy only comes from complete satisfaction from living in your passion!
You cannot 'trick' the omniverse into manufacturing what your ego wants it to believe is your purpose. It inherently KNOWS what you were created for and it will bring it about only when you sincerely 'feel' the joy of complete satisfaction. When your project feelings of joy all of your senses (physical, emotional, mental and spiritual) align perfectly to co-create the manifestation of your Divine purpose in Divine order. Until you listen to your heart, you will never be completely satisfied. You might make the 'sound', but the omniverse will not perceive your request as sincere.
Align what you know will bring you complete and utter satisfaction by praying for clarity and focus; meditating to receive inner guidance; and serving all of life with health, wealth, prosperity and abundance. Moving into complete fulfillment demonstrates to the omniverse and all of life that you 'listen' with your heart and move within the guidance of Divine order. May your path be lit with joy and passion! ~Dean A. Banks, D.D.
EDDYS AND CURRENTS
Sometimes it seems as if the chaos of the world is what is driving our every movement. We react to the eddys and currents and flow along with the trends in order to 'fit in'. But how do you fit a square peg into a round hole? Do you simply chop off your corners in order to round off your edges enough to fit in? Or do you mold and shape your square form and shrink down to fit into the circle?

There is another option, however. It comes from the realization that the round hole is only round because it appears to be round and you accept it as such. The expressed reality always reveals the structure and form of the creative principles involved in its manifestation; however, since we are co-creators in this vast omniverse, we can 'imagine' the manifestation as fulfilling a different purpose than what most people accept to be as 'the way it is'. This, in essence, is not 'reacting' to the round hole but 'proacting' from it. It is taking what 'is' and making it into what 'could be' in order to co-create another 'reality'.

But do we really have the power to do this? Are we endowed with such creative energy that we can actually move mountains? Yes and no. In electrical application there is a device called a relay. Its function is to applying the switching of high voltage circuits by using low voltage triggers. In other words, our concentrated thoughts that 'imagine' other realities affect the larger and more powerful energies surrounding us when we consistently and effectively focus on their manifestation. This IS the process of co-creation. It is one of our Divine 'gifts'; the expression of Divine love into the omniverse.

This requires complete trust in the Divine to take the images in your mind (your de- (of the) sires (the Father)) which have been planted in the seat of Divine love (your heart) and 'convert' them into reality. Just thinking about your desires is NOT enough to manifest them. You must passionately 'feel' them in order to flip the relay and move the energies of the cosmos into complete and utter fulfillment of your 'desires'.

The apparent chaos in the outer world can be 'affected' by your committed passion to the end result by your 'feeling' the joy of accomplishing what you desire. Feeling this joy allows you the experience of complete Divine trust. When you trust enough to not attempt to control 'how' things will manifest, you align your Divine purpose with Divine order.

Consistent and dedicated imagination DOES create reality. You must use your imagination and practice its implementation in order to co-create what you desire. It's a simple as that and only as complicated as you make it. Stop stressing over 'how' things come about and have the faith in the Divine to move the dynamic energies of the cosmos to actualize your desires to fit the square peg into a new square hole; one that is meant for you to fit in and one that will completely fulfill your desires.

It all begins when you imagine something other than 'the way it is', or should we say, 'the way it 'appears' to be'. Be diligent in your pursuit of your dreams and desires. They are the seeds of greatness that the Divine planted in your heart of hearts. Germinate them with imagination and water them with passion. They are yours and yours alone to commit to the growth and expansion of YOUR reality.

It doesn't matter how much chaos exists outside of you as long as you maintain your inner peace and conviction to manifest your Divine purpose in Divine order. Use the gifts you have been blessed with to 'fit in' the way you were created to 'fit in' and not the way you 'believe' the world wants you to 'fit in'. You are unique and there has never been a mold that cannot be broken by the imagination and passion of the human spirit. ~Dean A. Banks, D.D.