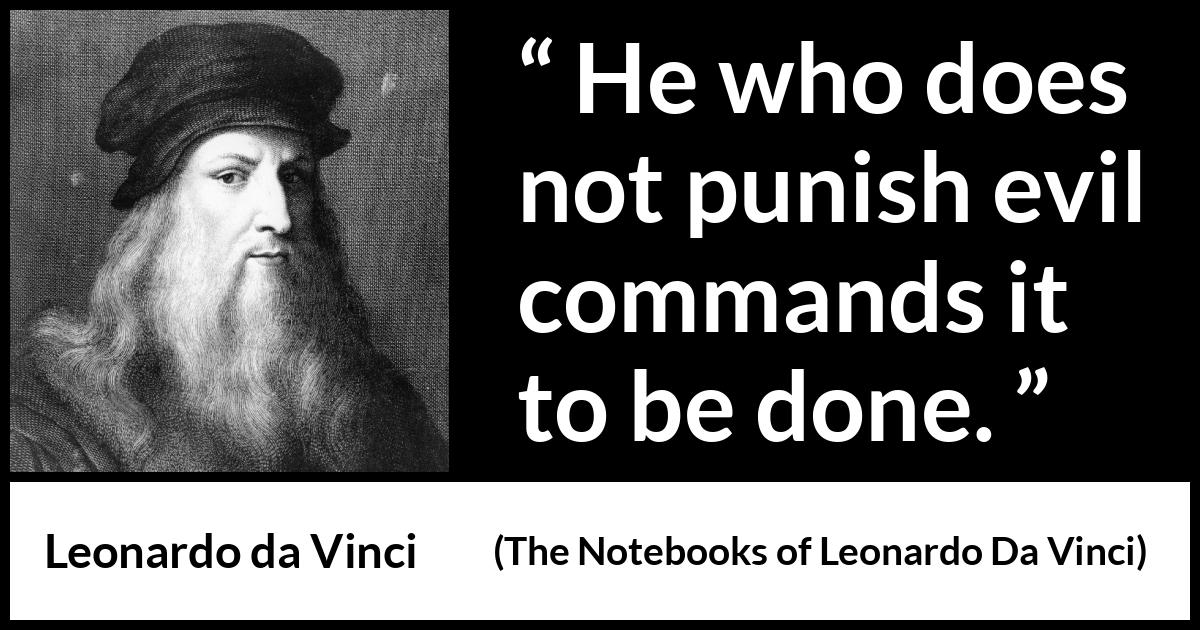 ARE YOU ON THE FENCE?
When someone challenges your erroneous beliefs you have a choice to make; either embrace what they have said and learn from it or reject what they have said and go about your way believing what you believe regardless of what they have said. In the former, you are allowing the possibility that what you believe is not as important as what you know; in the latter, you are categorically stating that what you believe is more important than what you know.

Knowing comes from allowing the Divine to guide you and bring you into a complete understanding of unconditional love and how to share it without any strings attached or expectations of others giving it to you in return. When you extend yourself to others and expect them to return that extension, you are missing the point of unconditional love completely. Unconditional love is completely caring for another so much that you allow them to be whom and what they are whether they are with you or without you.
It is a love of non-attachment; no control, no domination and no manipulation whatsoever. It is a recognition that the Spirit of God is within them as it is within you and that you respect that relationship more than any ego-driven selfish desire. It is a Divine desire of mutual growth and expansion that is more important than any self-motivated desire.
When you refuse to discharge your erroneous beliefs you are admitting that your ego is more important than the Spirit of God. When you release those beliefs in favor of Divine understanding revealed through Divine guidance, you elevate your awareness to the knowingness of the Divine and send your ego a clear and unfettered message: I choose to love more than rule; I choose to give more than receive; I choose to be One with the spirit more than to allow my selfish desires to rule my life.
Have you chosen that message? Are you on the fence? Or are you allowing the Divine love within you to light your path and the path of others? ~Dean A. Banks, D.D.
SITE HOSTING
THE WORLD ACCORDING TO ROGER
VIDEOS
SERVICE IN PRAYER
Elizabeth and I would like to invite you all to our site 'Service In Prayer'. For many months we have been led to offer a way for our online friends to have a forum to share our prayer needs with each other.
The purpose of this website is to connect with one another and share our needs for healing in whatever areas we feel we need. Please visit the website or go to the Facebook forum to post any public prayers on the Wall or PM us for private prayers.
We will pray for you or help you to find Prayer Partners to assist you in healing and realization of your Divine purpose and the unfolding of it in Divine order.
Thank you all for your support, kindness and for blessing us with your ongoing friendship. Peace and blessings to all of you and your families! ~Dean A. Banks, D.D.
OUR PAST ISSUES
Did you miss any of the issues of The Spirituality Post Daily? If so, following are the links to each and every day for you to peruse. Please visit our advertisers and help us to keep going in our service to the spiritual community of souls who long for a greater spiritual perspective on life. God bless you and your families! ~Dean A. Banks, D.D.
COUPON SAVINGS
SPIRITUALITY GUIDANCE
What is the Spirituality Guidance Channel? SGC is a video portal designed to introduce spiritually inclined individuals to be exposed to spiritual videos, radio, teachers, music, art, books, resources and links from a selected group of teachers and requests from viewers. Each featured coach/teacher will have their own page highlighting any videos, audios, websites or printed material they have produced. This portal will be regularly promoted on the Internet through social networking and targeted marketing channels. Please visit the website at the following address:http://www.spiritualityguidance.com and email me at webproducer@hotmail.com with any suggestions, links or materials. Thank you for your most courteous participation in this project. I welcome your input. ~Dean A. Banks, D.D.
What is the Spirituality Guidance Channel? SGC is a video portal designed to introduce spiritually inclined individuals to be exposed to spiritual videos, radio, teachers, music, art, books, resources and links from a selected group of teachers and requests from viewers. Each featured coach/teacher will have their own page highlighting any videos, audios, websites or printed material they have produced. This portal will be regularly promoted on the Internet through social networking and targeted marketing channels. Please visit the website at the following address:
http://www.spiritualityguidance.com and email me at webproducer@hotmail.com with any suggestions, links or materials. Thank you for your most courteous participation in this project. I welcome your input. ~Dean A. Banks, D.D.
EBOOKS
SPIRITUAL BOOKS
ARE YOUR BELIEFS
TRULY YOURS?
Do you know the origins and meanings of your beliefs? Are you easily moved by what others tell you is the truth? Do you buy into other people's passion and agendas because you fear your beliefs are being challenged? You have the power to purge yourself of erroneous beliefs and discharge other's attempts to control, dominate and manipulate your thoughts, emotions, words and behaviors by making the time to leave the chaos and slow down your world.
People who believe without knowing the origins and meanings of their beliefs are subject to the will of those who convincingly present their 'facts' in such a way as to emotionally move them into reacting and fighting against what they perceive is challenging their beliefs. It first begins with an attempt to control what you think by giving you their 'facts' in such a way as to stimulate more than just your interest. When this is accomplished they move to dominate your thoughts with helping them in their 'quest'. Lastly, they move into manipulating your thoughts for you to actively participate in their quest.
Who are THEY? They are the people who not only desire power over you, but will do whatever they can to become the middleman between what you believe and what is the truth. They are aware of how you input your beliefs and what buttons you have that they can push in defending your beliefs. They are unscrupulous in manifesting their agendas and don't really care about you and your needs; they only care about what YOU can do to manifest their agendas. Politicians, religious leaders and advertising executives are the most prominent in using techniques to control, dominate and manipulate your thoughts and behaviors to meet their perceived ends.
Don't fall into their trap. Observe and research the facts before making a decision or forming an opinion. Discern the facts AND your beliefs in order to approach the truth. Make the time to center yourself every day in order to leave the chaos of the world behind and commune with the Divine to establish what is really true. Be proactive in your 'quest' to become what you were created to be and NOT what others tell you what you 'should' be.
You are a spiritual being having a physical experience through mental and emotional processes. Do some personal housecleaning and purge the negative and reactive thoughts and emotions that don't serve your well-being and the well-being of others. Daily meditation affords you the process of slowing down and becoming aware of your negative and reactive thoughts, emotions, words and behaviors that interfere with your growth and expansion.
Be proactive in establishing a perfect alignment between your relative truth and the absolute truth of the Divine. Trust the Divine to supply your needs, focus your wants, manifest your Divine desires and fulfill your heartfelt expectations. In other words, get out of your own way and allow the grace of God to operate completely in your life. ~Dean A. Banks, D.D.
SPIRITUAL BOOKS
ARE YOU SELFISH
OR SELFLESS?
Levels of self
Are you selfish or selfless? Selfishness is characterized by being devoted to oneself and your interests, benefits and welfare regardless of others. It is being so self-absorbed that your pleasure is more important than anyone else's pleasure. Selflessness is characterized by having little or no concern for oneself when it comes to being recognized for your accomplishments. It is putting the needs and the welfare of the many over the needs of the few; especially yourself. There are levels of self that allow us to choose whether we are selfish or selfless. It is when we experience these levels and emotionally react or intellectually proact that we choose to either be selfish or selfless.
Level One: Differentiation
As we grow and develop into a sense of whom and what we are we first 'differentiate' between our sense of self and our sense of others. If we choose to be selfish, we are accepting the belief that we are different from everyone else and that we deserve better because we are different. If we choose to be selfless, we are accepting the belief that we are different from everyone else and that we deserve the same divine blessings as others because we all have the Divine within.
Level Two: Situation
After we differentiate whom and what we are, we either choose to be reactive to our perception of circumstances arising from situations that unfold outside of ourselves. If we choose to be selfish, we are accepting the belief that we are separate from our environment and that we are independent from situations that occur; we are not responsible or accountable for any situations that occur. If we choose to be selfless, we are accepting the belief that we are integrated with our environment and that we are interdependent with others; as well as being responsible and accountable for situations that occur outside of ourselves.
Level Three: Identification
After we either react to or proact from perceived situations in our environment, we begin to identify with whom and what we believe we truly are. We either choose to identify with whom and what we feel we are within or whom and what others 'believe' we are. If we choose to be selfish, we are identifying with our bodies and minds more than our spirit within. If we choose to be selfless, we are identifying with our inner spirit more than our bodies and minds.
Level Four: Permanence
After we identify with our perceptions of whom and what we are, we seek to establish a sense of permanence to our existence that is long lasting and never changing. If we choose to be selfish, we believe that our egos are who we are and commit every action in our lives to self-survival. If we choose to be selfless, we believe that the Spirit of God is within us and we commit every action in our lives to sharing our talents, skills and abilities in the service of Divine love to others.
Level Five: Self-Consciousness
After we establish a view of permanence of whom and what we are, we become conscious of how others perceive us and how we present ourselves to others in our environment; we become self conscious of not only whom and what we are, but how our thoughts, feelings, beliefs, words, actions and behaviors are perceived by others. If we choose to be selfish, we become self-conscious of what others think and say about us more than what we know that we are inside. We are driven solely by our belief systems more than Divine knowing. If we choose to be selfless, we become self conscious of our Divine love within to actualize our Divine purposes in Divine order. We are driven more by knowing Divine love in our hearts and sharing it with others.
Choices
Are you choosing to live a selfless life that takes the thoughts, feelings, beliefs, words, actions and behaviors of others into account more than your ego's selfish agenda? Are you willing to take the steps involved in moving from selfishness into selflessness without losing a sense of whom and what you truly are? Traverse the apparent journey from living in self-survival by striving to live in a state where we all mutually thrive in abundance of mutual understanding. It is a journey that we either choose to make or choose not to make. Seeking Divine love allows us to make the right choice for everyone! Be ye therefore more selfless than selfish. ~Dean A. Banks, D.D.
A VAST CHAOTIC WASTELAND
"And the earth was without form, and void; and darkness was upon the face of the deep. And the Spirit of God moved upon the face of the waters." ~Genesis 1:2. The words form and void are from the Aramaic 'tohu' and 'bohu' which means a vast chaotic wasteland.
How can the earth be a wasteland unless there was peace and value there to begin with? The earth was 'recreated' by God into what we know now over 6000 years ago NOT originally created 6000 years ago. The earth has been here over 4.54 billion years! It was recreated over 6000 years ago after the peace and prosperity of the earth was converted into a 'vast chaotic wasteland'.
How did this happen? Some say it was after the battle between Lucifer and God's angels that left the earth in poor condition. Others say that it was from a catastrophic event such as a meteor, small asteroid or small comet hitting the earth. Whatever it may be the interpretation of what was said in the King James Bible when compared to the original Aramaic words and their meanings it totally WRONG!
Always go back to the source of the word before you engage your belief system and send it into overdrive. Know what you are saying and believing before you represent to others what you 'believe' is the truth. Go within and KNOW the truth instead of believing what some preacher interprets as the truth. Peace. ~Dean A. Banks, D.D.
Nothing, in essence, is inanimate. Everything vibrates at some level and broadcasts its essence into the omniverse. The omniverse moves with complexity beyond our comprehension and under simple and stringent laws.
A VOICE IN THE WILDERNESS
If you choose to live in fear, then what you fear most will come upon you to justify your choices in living in fear. If you choose to live in faith of the Spirit of God to align you with Divine order and be safe and protected, your experience will reflect that choice.
I have lived this all of my life and I am still here as a voice in the wilderness. Some hear that voice and others dispute it because their fear is so personal to them that they cannot live without it.
Whatever you hold onto and identify with keeps you in a self-imposed state of mediocrity and comfort management or can free you from fear and distrust. ~Dean A. Banks, D.D.
BEND OVER, WE'LL DRIVE
Corporations are NOT people but they are comprised OF people. Corporations are regulated to prevent the people who decide their policies from committing acts that undermine other PEOPLE and other CORPORATIONS! Greed and avarice originate in people as well as enlightenment; which is never confined to religion or churches. Religions and churches are like corporate structures and need to be regulated as well.
If religions and churches are more politically active in their community outreach then they should NOT have a non-profit tax structure. The reason for the non-profit status is for religions and churches to reach out and participate in their respective communities to help feed and clothe those of us who are socially challenged; whether due to lack of work, lack of proper training or familial issues that stifle being able to work full time.
When religions and churches participate in the political process they are extending their reach into areas that are beyond their 'normal' charge. However, when the political arena is 'causing' problems for their constituents by shipping jobs overseas, not raising wages to meet cost of living increases and allowing the corporate banks to charge excessive 'fees' to the people whose money they are using to make a huge profit, then their charge to help their constituents is now increased.
The balance of religious and corporate power is all at the behest of the banking industry and how they interact with business and people. There are so many elements at play that it would take weeks in the library for anyone to be able to fully comprehend the greed and avarice of the leaders in the banking industry. Do you know that banks make 'day loans' to each other with your money and make MILLIONS in ONE day and NEVER give you a piece of the action? They are unscrupulous and don't give a damn about you or your family.
Move your monies to Federal Credit Unions and Factoring Companies that actually pay you for using your monies. Be focused on what religions, churches, banks and corporate leaders are doing in society. If you don't, you will soon find that your savings and investments are being used to make more money for 'them' than they are in making more money for you. Be aware! ~Dean A. Banks, D.D.
OUR PODCASTERS
by Dean A. Banks, D.D.
Currently Bobby Hinkle, Elizabeth May Sutor and Dean A. Banks, D.D. have uploaded podcasts. Robert Yarbrough will be added soon. Just click on the podcasters placards below and click on the Podcast title. Currently there are five podcasts on Bobby Hinkle's page, one on Elizabeth Sutor's page and nine on Dean A. Banks, D.D.'s page. Stay tuned for more! Thank you for choosing us!
What is the Spirituality Guidance Channel? SGC is a video portal designed to introduce spiritually inclined individuals to be exposed to spiritual videos, radio, teachers, music, art, books, resources and links from a selected group of teachers and requests from viewers. Each featured coach/teacher will have their own page highlighting any videos, audios, websites or printed material they have produced. This portal will be regularly promoted on the Internet through social networking and targeted marketing channels. Please visit the website at the following address:
http://www.spiritualityguidance.com and email me at webproducer@hotmail.com with any suggestions, links or materials. Thank you for your most courteous participation in this project. I welcome your input. ~Dean A. Banks, D.D.
SUNDAY MORNING SERVICE WITH
DR. DEAN A. BANKS, D.D.
Welcome to our new Sunday Morning Service by Dr. Dean A. Banks, D.D.
Every week Dr. Dean will be engaging subjects that are pertinent to your growth and expansion into recognition of; respect to; and communication with your inner spirit.
Please feel free to comment or suggest topics for review. May the Divine always bless you and your families! ~Dean A. Banks, D.D.
CD/DVD
SPIRITUAL BOOKS
THE SILENCE OF THE LAMBS
(AFTER THE SCREAMING)
A few years ago I went to my client's house to make some changes to her website. I pulled in the entrance to the development and saw her coming over to the farm on the corner. She hopped the fence and chased the vultures from the field of sheep and lambs. About ten vultures flew to the top of the shed and stared back at her. She cawed at them and they flew off away from the farm.
Later the farm's owner showed up and was beside herself with the number of vultures that were killing her sheep. She had two lambs at her house that were severely injured by the vultures. In fact, a lamb had been killed by them and the mother of the lamb was so distraught that she had lain down by the dead lamb in the evening and the owner found the mother dead from grief in the morning. And some say that animals don't feel. The vultures were doing what vultures do and the sheep were grazing in the fields; doing what they do.
Life goes on whether we observe it or not. It reminds me of when I was in the pitch black in the Outback of Australia and heard the screams of the sheep being sheered almost a mile away. They would scream for hours and then there would be a dead silence; almost haunting. I walked out of the farm workers cabin and couldn't see a foot in front of me because it was so dark. I looked up at the sky and saw stars I had never seen living most of my life in the Northern Hemisphere. I was marveled at the amount of stars I was seeing and the silence I was experiencing. I was totally captivated with the silence of the lambs and the apparent stillness and majesty of the sky.
I went back to sleep and woke up to the faint sound of the sheep screaming in the morning. Life goes on. We might not be able to stop the cycle of life and death in nature but we can affect our world with the awareness that life is precious and a gift from the Divine. Make the time to feel the under currents of life and be thankful for your part in it. The Divine has created you in the here and now for a Divine purpose. Live in that purpose every day and experience the silence and stillness of Oneness with the Divine Infinite Spirit of Creation. Be ye therefore perfect! ~Dean A. Banks, D.D.
ARRIVING SAFE AND SOUND
When will you get to where you want to be? When you realize that there is no journey and that you are there already?
When will you realize that the only thing you have to do is get out of your own way? Want to know how to arrive safe and sound and be fulfilled?
Be safe and always explore the possibilities! ~Dean A. Banks, D.D.
CHANGE YOUR CHANNEL
Here you are; an amalgam of all of your thoughts, ideas, feelings, beliefs, actions and behaviors. You are broadcasting all of whom and what you are into your environment and co-creating just what you are right now. Where are you? Do you trust in the still small voice of the Divine completely every day? Or are you trusting in that chaotic large voice of your ego steering you to be selfish, self-centered and rigid in your beliefs?

In the flexibility of spirit flows Divine truth and manifests every expression of life as thriving in Divine love. In the posturing of the ego you are treading water; surviving and not moving in a direction. You might think you are, but all positive fulfillment of your Divine purpose never comes from selfishness but in giving the very thing you desire the most to others lovingly.

Broadcast Divine love continually and align yourself with the blessings of Divine love being manifested in Divine order. Otherwise, you will always be a victim to the expression of natural order from the very vibration you are actively broadcasting. Change your broadcasting channel and live from faith and not from fear. You are worth it! ~Dean A. Banks, D.D.
GIVE YOURSELF A SPIRITUAL
I am sitting in the waiting room of the doctor's office waiting to get a physical. Soon they will call my name, walk me to the exam room and start their battery of tests poking and prodding me, checking my fluids and raising my level of physical discomfort all in the hopes of ascertaining my current physical state.
Let's see, temperature is 97.7, BP is 120 over 70 and heart rate is 60. Strip down to the drawers and put on a synthetic gown with a plastic stretch waste band and sit patiently until the doctor arrives. Rubber hammer, reflexes good; then talk about the lower back and hip pain. The drawer opens and here comes the latex gloves. I know what's coming next and I begin to feel very uncomfortable.
Well, it was over before I knew it. I probably need another radiator flush and to drop a few more pounds. This experience beckons me to address a question. Why don't we humans get spirituals? A fact check about our relationship with God?
Our temperature is like our attitude toward Divine guidance, our blood pressure is like our belief systems accepting or rejecting erroneous beliefs and our heart rate is like our meditation practice to release the stresses of life.
A 'spiritual' would be like a 'physical' because we would 'strip down' to our core values and take a good look at who we truly are. By asking good questions about our value we would determine how good our emotional reflexes are. We could then identify areas of pain and discomfort.
Now comes the rubber glove moment. The moment of truth where we disinfect our minds and check to see if our subconscious is discharging the waste, dross and sediment of 'stinkin' thinkin'. Just like the 'physical', the 'spiritual' is over before you know it.
We must remember to flush out negative thinking and erroneous beliefs, dropping the perceived weight of guilt and shame. If we all gave ourselves a 'spiritual' as often, or more often than a 'physical', we would come to find that the physical would out better each time. The mind affects the body just as the body affects the mind. ~Dean A. Banks, D.D.
EMOTIONAL VICTORS
OR VICTIMS ?
Our bodies are a complex network of physio-chemical interactions that trigger emotional states and vice versa. When a person feels victorious testosterone is generated and boosts the body with feelings of euphoria and confidence. It comes from the hormones under the classification of androgens. When a person feels depressed and uncomfortable estrone has been generated. It comes from the class of hormones known as estrogens.
Both men and women have androgens and estrogens in their systems; however, men usually have more androgens and women have more estrogens; however, this can change under consistent feelings of being stressed. When a person feels like they are losing or have lost something valuable to them the hormone cortisol is produced in the adrenal glands.
It is considered a catabolic hormone that breaks down tissue regeneration, modulates the immune response, raises glucose levels and stores fat in the body. It is often referred to as the 'stress' hormone that kicks in when we are under tremendous or sudden stress. Some studies have shown that it creates estrogen dominance. At the DNA level, it suppresses testosterone production and can create feelings of depression and anxiety.
Our bodies are psycho-physical units where thoughts and emotions affect our health, our feelings of wealth, prosperity and the recognition of abundance. Our emotional moods can dominate and paint an unrealistic view of reality, regardless of what our thoughts reveal.
When we listen to our bodies in deep meditation we slow down our systems enough for our internal chemistry to seek a balance much like water seeks its own level when agitation stops. The deeper we go, the more we align our bodies with the eddys and currents of Divine order. At our center is the Creator of the omniverse exuding Divine love if we would but make the time each and every day to experience that bliss. Nothing is more important in our lives than spending time with the Divine deep in meditation.
How can anyone hear the silent whispers of the Divine when they are immersed in the constant and incessant chaos of the external world of the perceived dualistic reality? Eliminate the noise and listen for the still small voice of the Divine guiding and directing you to peace, understanding, joy and the expression of Divine love. Balance out your bodily chemistry and come out from under the veil of being subject to your emotional responses and chemical states.
The Divine is in command but you must drink from the well to experience the beauty. Make the time for your Divine relationship and the healing of your body. When the spirit is accessed, the body is healed and the mind is free to explore more horizons. Be ye therefore perfect! ~Dean A. Banks, D.D.
AUTHORITY
Authority. We hear this term many times, but what does it actually mean? Authority is the power to determine a course of action through a shared perceived sense of proper judgment. Observers accept authority figures as a reliable source of information, advice and guidance to determine their own course of action. Anything on a screen, whether a computer or television is an electronic representation of authority. When our intellectual guard is down and our emotional reaction is up figures that appear on the 'screen' have a subconscious perception of being those with 'authority'.
During college I decided to take a class in Symbolic Logic. The professor told our class that we would be using a part of our brain that we had never used before; and that it would hurt. He was right. He stated that most people don't think; they emotionally react. Again, he was correct. Over the course of the class I struggled with critical thinking until I embraced it completely. I desired to be an accurate observer and not be emotionally swayed by those with 'charisma'. It wasn't easy deprogramming myself from the accepted wisdom of my family. After all, when I was 18 I voted for Nixon. Big mistake.
Later, I went to seminary school to learn more about my beliefs and the beliefs of others. Being fascinated with Deductive Logic, I decided to investigate Inductive Logic. The professor who taught this class was a Ph.D. whose knowledge was incredible. Our final assignment for the class was to view the pep rally at the college football stadium where President Reagan was giving a campaign speech. The professor obtained an advanced copy of the speech and we were to break down the language by the principles of Inductive Logic and compare 'how' the speech was delivered at the pep rally to determine exactly what President Reagan said.
Statements from him like, "What a great land, this country of ours!" drew massive cheers and arm jabbing. However, to my surprise, my analysis revealed he had said NOTHING! He was emotionally riling up people to 'react' to what he was saying instead of challenging what he was saying, He was a master communicator and knew which buttons to push on the average 'reactive' person. Another lady and myself were the only ones in the class to get A's on this assignment. When I turned in the assignment I wasn't sure that my analysis was accurate but soon learned that it was.
Years later, I watched a TV program with Rush Limbaugh and saw the same style of rhetoric against Bill Clinton. I tuned in every night and had a good laugh because he was actually FUNNY. After his TV show died a miserable death, he ventured back off again into radio. As the years went by he became more and more abrasive. He had mastered his baritone voice, the cadence of his word delivery and the descriptive terms that were just slightly above the understanding of his audience. Most magazines and successful talk show hosts target their words and speech to a 7th grade reading level because that's where the average mass audiences' level of comprehension exists.
Rush is a master at appealing to a non-discerning audience who don't, and won't, investigate what he says. He is an authority figure because his voice is heard in mechanic shops, offices and homes every day. He is hammered into your head as the 'voice of reason' when in fact he is the 'voice of repetition'. He AND his advertisers know this and use it to sell products and services. If you advertise with Rush, advertisers know there will be millions listening. They know that while he lulls you into a state of acceptance because of his image of authority they can plant an association of the usefulness of their product or service deep in your subconscious. When you go to the store or shop on the Internet you are automatically drawn to that product or service and you don't even know why.
Rush has been consistent over the years and advertisers loved him. Every day he brought attention to their products and services with sensationalism and authority until he went over the line. He insulted a woman who WASN'T a public figure. Not only has he opened himself up for a slander and defamation of character lawsuit, he has now drawn attention to the fact of his own MAJOR character defects. His 'brand' is now tainted and the backlash is enormous. He has attacked a single college woman who has a right to a private life, even though she testified before Congress about her personal situation. He called her a 'slut' because of what he 'thought' was her lifestyle. He placed himself as her judge, jury and executioner. He revealed his flaws and condescension because he allowed his anger to control his delivery. Just like Pat Robertson, the older he gets, the more he lets things 'slip' without thinking them through. Rush gave a half-hearted apology that the woman didn't accept because she knew it wasn't sincere. She used her discerning mind to pinpoint the maneuver he was trying to pull.
Why do you think Rick Santorum made the comment about people attending college? Is it because he doesn't want them to have a discerning mind by learning critical thinking? His comment was aimed at a non-educated base to move them emotionally. Rick Santorum has a B.A., M.B.A. and a J.D. He went to school for many years and learned how to manipulate people by what he says and HOW he says it. He is another master communicator of partial facts designed to motivate people on an emotional level. In all fairness, so is Obama. He knows how to motivate people as well. The difference is that he spent years educating himself and helping his community realize the goals they sought.
In order to develop a discerning mind we need to learn how NOT to emotionally react to what people say. We need to analyze what they say based on the merits and not the technicalities. Don't be swayed by those who are in positions of authority. They don't live your life or walk your path. Use your mind to sift through the facts and allow your heart to feel whether or not they are telling the truth. Talk to others and understand their feelings but always come to your own conclusions based on the facts and NOT someone else's opinion. Your survival and ability to thrive will depend on it. Not only yours, but every else's as well. Choose wisely and make the guidance of the Spirit of God your true authority! ~Dean A. Banks, D.D.
SPIRITUAL BOOKS
CAN YOU SPARE A LYRE?
It always amazes me how some people make 'partial' statements alluding to a position and then when confronted on their 'allusion' respond with, "You don't know me." Pomposity comes in many forms but in a recent interaction with a friend's friend he claimed that I don't even know about his [elevated] state of awareness and that I am completely asleep.
After responding to him he completely disregarded me as a waste of his 'enlightened' time. Well, my friend, so be it. As I stated in the thread, "And if I claim to be a wise man, that surely means that I don't know" (Kerry Livgren, Kansas, from "Carry On My Wayward Son").
Being 'enlightened' is not claiming that you are, acting like you are or dissing discussion because you have been called on your blatant horseshit. As I have always said, "I am a guy typing at my computer and sharing was has been shared with me; no more, no less."
However, when it comes to the 'holier-than-thou' types I will jump in for a good debate. As for this person who claims to be on such a high level I sure hope he knows where his feet are. When your head is in the clouds it's tough to see your feet. Hey, buddy, can you spare a lyre? ~Dean A. Banks, D.D.
BE ORIGINAL
I am in a contrary mood this morning. I have been suffering from a nasty toothache in my lower right jaw that feels like a stiletto twisting and turning in my gum. Yes, it's made me ornery, but I have to express what I am feeling. Now, I know I'm going to piss some people off in this piece; so be it.
I have spent many years of my life as a musician, composer, engineer and producer. I got into music because I LOVED music and it flowed through me like water through a tap. It was the core of my life and I knew it. I also knew that music could be lucrative as a feast, or suffering in a famine. During the course of my career in music I lived through feast and famine. I did not choose a career in music because there was money in it. Not like .50 Cent (Fitty Cent?).

I just watched an interview with this former drug dealer turned 'musician' and the reason he got into music was because there was money in it. Now, with a fortune amassed over $60 million dollars from sales in 'music', clothing and VitaMin Water, he has supported world hunger organizations in Africa to help feed thousands. God bless him for extending himself into helping his 'global' community, however, what are his true motives? Is it ego or is it the Spirit of God? Listen to his 'lyrics' and discover who he really is!
During the course of my audio engineering career I have worked on over 100 Rap and Hip-Hop albums. I just don't get it. Maybe I'm just an old white guy with an ear for melody and a feeling for syncopated rhythms, but I cannot understand or identify with either form as being 'music'. They incorporate music into an urban poetic expression, but to call .50 Cent a musician is sacrilege. He is an opportunist, NOT a musician. I have had the privilege and honor of engineering in a recording studio with Marvin Gaye, Rick James and many Motown greats. Now THAT is music and they are musicians! R&B, Rock, Funk and Soul are true expressions from the heart that juxtapose lyrics with MUSIC; not repetitive 'sounds' that appear as music.
This entire generation has been exposed to 'copying' instead of 'creating'. If you can copy what someone else does and make it your own, then you are talented. True; you ARE talented as a COPIER but NOT as a creator. Creators take the 'raw' materials of what has already been created and rearrange them into a NEW form of expression. They don't take NEW forms of expression and COPY them adding new twists to their expressions.
Now, how hard was it for .50 Cent to 'make it'? Right after his segment another guy who rented a kitchen from 3 AM to 6 AM every morning in New York City to jar his new pickle creations spent three hard years invested his time in 'creating' his own brand. He now has over a million dollars in sales and has his own kitchen. To me, this guy is more of a creator, hard worker and go-getter than .50 Cent will EVER be. And please, don't tell me that I'm 'prejudiced'. I have lived my whole life without being so. In fact, my mentor in the music business was Antonio Newton of Motown. He taught me more than any other musician about the soul of music AND about my own soul. Now he is a TRUE musician, composer, engineer, producer and Renaissance Man.
Stop glorifying those who copy what others do and put their own 'twist' on it. Start recognizing what true MUSIC is and not some distilled art form that utilizes elements of music and claims to be music. Look at things how they are and NOT what others tell you they are. Be original and NOT a copy of an original. That is why you are here! ~Dean A. Banks, D.D.
WEATHER
VIDEOS
SPIRITUAL BOOKS
DONATIONS
CD/DVD
BE A LIGHT UNTO
THIS WORLD
Don't be distracted by the rhetoric of the politicians. When the financial puppet masters of industry and banking are pulling their strings, what else do you expect them to say? A good slave honors their master and supports their positions. They have sold their souls to the beast to maintain their power, net worth and perceived status. They are liars and seek out more liars to support their weak positions. They skew the facts and make their opinions appear as facts.
Jesus said, "Wherefore by their fruits ye shall know them (Matthew 7:20 - King James Version). If they bear fruits of gain for themselves while others wallow in lack and limitation, the master they worship is obvious. It is NOT Jesus. It is the almighty dollar.
What kind of fruit does John Boehner bear? He sports a well-honed orange tan and plays golf in California on weekends while some of his constituents in his district are losing their homes and living on the brink of starvation because they can't find work.
What kind of fruit does Glenn Beck bear? He foments insidious reaction in his base by skewing the facts to meet his twisted agenda. Does he care that one of his listeners showed up with weapons at a supposed FEMA camp ready for battle?
What kind of fruit does Rush Limbaugh bear? He opposes everything our President does because he is an obvious racist; words that came from his own mouth.
Yet people vote for or defend these people. They are blinded by the light they shine that fools them into thinking what they say is true and right without having to back it up with facts. Look at their fruits. Are they spreading love, kindness and peace to their fellow humankind? Or are they spreading lies, hate and division. It is obvious. If you can't see this, then I suggest some serious self-introspection.
Jesus cursed the fig tree that brought forth no fruit. He left it to live on the side of the road for all to see its deception. And when he saw a fig tree in the way, he came to it, and found nothing thereon, but leaves only, and said unto it, "Let no fruit grow on thee henceforward forever." And presently the fig tree withered away (Matthew 21:19 - King James Version).
Be a light unto this world and reveal to everyone all those who lie, hate and create separation from the Oneness of God. It is our duty to God, others and ourselves to be a light unto this world. Peace and blessings to us all! ~Dean A. Banks, D.D.
EBOOKS
BE AN UNDERCOMER
I have read many posts and spiritual teachings about 'overcoming'. By its definition, the word overcoming implies a struggle. It means to get the better of in a struggle or conflict; conquer; defeat: to overcome the enemy; to prevail over something; to overpower or overwhelm in body or mind (dictionary.com).
Overcoming is a result of resisting and fighting something until it succumbs to a superior force of will. It is the ego exercising its willpower in a quest to win out over some apparent obstacle. Overcoming evil, bad habits and nasty attitudes are activities of the ego and are short lived.
Something somewhere and sometime will trigger a self survival response from the ego that can undo all one's 'overcoming'. This is why some addictive personalities relapse into the security of comfortable behavior. The ego becomes satisfied when it perceives it has won out over some obstacle. This satisfaction can lead to complacency and lead to inappropriate action or simple inaction.
How about 'undercoming'? Undercoming is an action where you simply let go of a perceived problem by turning it over to God. Isn't it better to allow the Spirit of God to guide you into a state of the acceptance of Divine order? Isn't trusting in God better than trusting in your ego?
Stop fighting, resisting and overcoming obstacles in life and simply allow the Spirit of God to bless you with peace, understanding and joy; a state where no apparent obstacle has any perceived power over you and you are free to be the expression of God's love.
Choose to 'undercome' instead of overcome and remove fighting and resisting from your life. You will have less stress, better relationships and a more peaceful existence. ~Dean A. Banks, D.D.
BEATITUDES
Now when he saw the crowds, he went up on a mountainside and sat down. His disciples came to Him, and He began to teach them, saying:
Blessed are the poor in spirit, for theirs is the kingdom of heaven.
Blessed are those who mourn, for they will be comforted.
Blessed are the meek, for they will inherit the earth.
Blessed are those who hunger and thirst after righteousness, for they will be filled.
Blessed are the merciful, for they shall be shown mercy.
Blessed are the pure in heart, for they will see God.
Blessed are the peacemakers, for they will be called the sons of God.
Blessed are those who are persecuted because of righteousness, for theirs is the kingdom of heaven.
Blessed are you when people insult you, persecute you and falsely say all kinds of evil against you because of me.
Rejoice and be glad, because great is your reward in heaven, for in the same way they persecuted the prophets who were before you. ~Yeshua, Matthew 5:1-12 (Aramaic Bible in Plain English)
BEATITUDES FOR
OUR NEW AGE

Blessed are those who listen; for they will be heard.
Blessed are those who share; for theirs is the bounty of the universe.
Blessed are those who speak the truth softly; for their voice will be heard round the world.
Blessed are those who feel someone else's pain and seek to comfort; for they will be comforted when they need it the most.
Blessed are those who live with love; for they will be loved by many.
Blessed are those who serve others; for they will be served with joy unspeakable.
Blessed are those who recognize the needs in others and help them to meet their needs; for their needs will be met always.
Blessed are they who love the Divine; for they will experience divinity.
Blessed are they who share their talents and abilities with others; for they will be blessed with eternal love.

~Dean A. Banks, D.D. 
BE BOLD AND
EXPECTANT
Be bold in declaring whom and what you were created to be. Why? Because what you have expected to happen has ALWAYS happened! Your accepted beliefs have forged your outlook on your world and your expressions of those beliefs in your behaviors have created the life you are living now.
Do you understand this? Even if some of your beliefs are erroneous you are living the results of those beliefs! Now is the time to discharge those erroneous beliefs and live from the truth in your heart. Co-create the reality you know you should be living in by expecting the BEST to happen for you AND for all whom you are interacting with in your life.
Be bold and declare the Avalanche of Appreciation from the Divine to elevate your Divine desires into your reality. When you move toward and become whom and what you were created to be Divine grace wells up in your life to bathe you with the passion of manifesting your innermost desires! Be bold and NOT timid.
Be bold and expectant of the bounty of God's grace. Why? Because you ARE a child of the Most High and you were created to experience health, wealth, prosperity and abundance. You were created to live in peace, understanding, joy and Divine love. Be bold and expect those blessings to abound each and every day of your life; now and evermore! ~Dean A. Banks, D.D.
"Until one is committed, there is hesitancy, the chance to draw back. Concerning all acts of initiative (and creation), there is one elementary truth, the ignorance of which kills countless ideas and splendid plans: that the moment one definitely commits oneself, then Providence moves too. All sorts of things occur to help one that would never otherwise have occurred. A whole stream of events issues from the decision, raising in one's favor all manner of unforeseen incidents and meetings and material assistance, which no man could have dreamed would have come his way. Whatever you can do, or dream you can do, begin it. Boldness has genius, power, and magic in it. Begin it now." ~Quotation often attributed to Johann Wolfgang von Goethe but in fact was written by William Hutchinson Murray (1913-1996), from his 1951 book entitled The Scottish Himalayan Expedition.
BE YE THEREFORE PERFECT
When we relay an accurate account or story of what we have observed about an event, situation, circumstance, occurrence or a person's behavior we must strive to be truthful in exactly what happened without embellishing what we have experienced. Every aspect that we experience from our account of what has happened must contain verifiable events that have occurred in order to maintain a state of consistent truth.
Individually perceived truth is suspect because it can be tainted by ego's agenda in bending and twisting the truth to maintain its agenda of self survival. Physically perceived 'truth' is our perception of events by our senses as they occurred in that moment that we observed them. Emotional perceptions of the truth are reactions to those events that cause us to enter an immediate state of 'fight or flight; we either run away from them or move toward them.
Mentally perceived truth allows us to logically analyze those events in order proact an outcome that is beneficial for ourselves and /or others. Spiritually perceived truth aligns itself with the collective manifestation of health, wealth, prosperity and abundance for all instead of the selfish manifestations of the ego.
The problem is that what occurred at the time of the event you have experienced no longer exists and if there is no method available that has recorded or 'frozen time' to verify what has occurred it is then subject to your 'perceptions' and hasn't a 'non-biased' observer to verify your perceptions.
We all have skewed observed facts to meet what we 'believe' is the truth and any one that tried to convince you otherwise is a LIAR and is out to manifest a personal and selfish agenda! That's why eyewitness testimony is the most unreliable evidence used to accurately verify events that have been experienced.
How do we then truly know what has happened? We sink down deep from the clouds of obscurity each and every day to remove our spirits from the external noise and chaos by making the time to meditate in communion with the Divine. Letting go of our external perceptions, emotional reactions and mental thoughts in silence and stillness affords us the peace of the inner spiritual realm. It is here where we experience clarity and focus, an inner perception of complete understanding and states of joy and agape. It is a daily welcome respite from the events and agendas of the chaotic external world. It is here where we can commune with the Creator of all perceived existence and know the truth that is beyond ALL observation.
When we receive inner Divine corroboration it too must meet the test of validity in order to be trusted. How do we know it is the truth? If it contributes to the growth and expansion of all and is not limited by any self-survival aspect of the truth it is from the Divine. Trusting in the Divine initiates the spiritual response of a complete understanding of the truth in what you have observed. We should trust our inner perception and not worry about what we emotionally feel 'might' happen.
In reference to reacting to what happens as a result of your perceptions and 'worrying' about what they mean, Jesus had something to say in regards to this in the Sermon on the Mount. He said, "Therefore I say to you, do not worry about your life, what you will eat or what you will drink; nor about your body, what you will put on. Is not life more than food and the body more than clothing? Look at the birds of the air, for they neither sow nor reap nor gather into barns; yet your heavenly Father feeds them. Are you not of more value than they? Which of you by worrying can add one cubit to his stature? "So why do you worry about clothing? Consider the lilies of the field, how they grow: they neither toil nor spin; and yet I say to you that even Solomon in all his glory was not arrayed like one of these. Now if God so clothes the grass of the field, which today is, and tomorrow is thrown into the oven, will He not much more clothe you, O you of little faith?  "Therefore do not worry, saying, "What shall we eat?' or "What shall we drink?' or "What shall we wear?' For after all these things the Gentiles seek. For your heavenly Father knows that you need all these things. But seek first the kingdom of God and His righteousness, and all these things shall be added to you. Therefore do not worry about tomorrow, for tomorrow will worry about its own things. Sufficient for the day is its own trouble. (Matthew 25-34).
Be honest in what you observe and do not worry about whether or not how it will affect yourself and others. It is what it is and trust enough in the Divine to see it through to its natural end in Divine order. Jesus told us what to do when he said, "Be ye therefore perfect as your heavenly Father is perfect." (Matthew 5:48). ~Dean A. Banks, D.D.
BIRDS OF A FEATHER
FLOCK TOGETHER
The title of this article is a figure of speech, or technically, an idiom. A figure of speech is any expressive use of language (metaphor, simile, personification, or antithesis) in which words are used in other than their literal sense in order to suggest a picture or image or for other special effect (dictionary.com). An idiom takes this one step further. It is an expression whose meaning is not predictable from the usual meanings of its constituent elements and that is not a constituent of a larger expression of like characteristics (dictionary.com). Idioms can be geographically specific as well.
Birds of a feather are people with interests, opinions, or backgrounds in common. They can also be any thoughts or thought-forms that are similar in creative or manifested nature. What the idiom birds of a feather flock together basically means is that people are attracted to others who are like themselves. Furthermore, thoughts that are negative or positive in nature attract similar thoughts and subsequently create and manifest similar thought-forms. This principle is the basis for the Law of Attraction.
States of happiness occur generally when people or thoughts are in agreement. Happiness is a state of contentment and joy accompanied by a feeling of being favored or blessed. It is usually followed by an exaggerated exhale moment where a person feels relief from the stress of not having what they felt would make them happy. An agreement is an arrangement or understanding that is accepted by people, your thoughts and your subsequent thought-forms. States of sadness occur generally when people or thoughts are not aligned or not in agreement with each other. Sadness is a state of grief and sorrow accompanied by a feeling of being rejected or let down. It is usually followed by an exaggerated inhale moment where a person feels the stress of not having what they felt would make them happy.
The daily thoughts that you hold to and identify with in your consciousness are creating and attracting similar thoughts and subsequently, thought-forms. Thoughts are the result of chemical interactions in your brain. The interaction of the chemicals create electrical signals that stimulate neurons to either input (sensory information from the environment) or output (motor responses to move the body) action. Similar patterns of electron movement create pathways of movement that the body becomes adjusted to and comfortable with; resulting in established patterns of behavior. Our comfort zone is a result of the warm fuzzy feelingswe receive from traversing a known path. This is why it is difficult for most people to adopt new pathways of programming and interaction. It is challenging to forge new pathways that are uncomfortable or difficult. The natural response is to fear what is unknown, new or different.
Any electrical movement in a direction generates a magnetic field. Similar particles fall in line with the force of the magnetic field. This is why specific thoughts automatically accept similar thoughts. Birds of a feather do flock together. Ultimately, holding onto these similar and comfortable thoughts create similar and comfortable thought-forms. If you experience frustration, doubt, worry and fear, these negative emotions are sending you a message. They are telling you that you are NOT in alignment with your inner being and the purpose for which you were created. If you experience cooperation, certainty, assuredness and faith, these positive emotions are sending you a message as well. They are telling you that you are in alignment with your inner being and the purpose for which you were created.
The processes involved are a procession from sensing, to thinking, to knowing, to being and then starting all over again. Those who don't identify with their purpose and react to their environment with no understanding of their ability to control their environment, proceed from sensing to beingday after day. Who they are is a result of what their environment tells them they are. Those who identify with their purpose and pro-act in their environment with an understanding of their ability to control their environment; proceed from being to sensing each day. It's the same wheel, but you proceed in a different direction.
Reacting to your environment is like rowing upstream. You daily fight the current and use your will to push forward. Life is a struggle and justifiably so. Pro-acting in your environment is like stow the oars and allowing the current of life to move you in the direction you need to go. It's the choice of being stressed or being relieved of stress. It's a choice each one of us must make every day.
Thought-types are either negative or positive in nature. Thought-processes are ways in which we utilize our thoughts for a purpose. Concentration is the process where we focus on one thought and absorb the subsequent feeling from that thought. Contemplation is the process where we move that thought around into different scenarios to see what reactions it will produce and the feelings we will receive from those reactions; testing the waters, so to speak. Meditation is the process by which we stow the oars and let the current of life create thoughts on the stage of our minds. We let go of these thoughts to flow in the stream of life and absorb the feelings of contentment, peace and oneness with God.
After utilizing thought-processes we can begin to employ thought-decisions. Prayer is a decision we make to pro-act where we recognize the divineness of God and we ask for what we feel we need, want, desire or expect in our lives. It is associated with concentration. Meditation is a decision we make to pro-act where we stop driving and simply let go of our thoughts. Service is a decision we make where we take our thoughts and create beneficial situations for ourselves and others; and make the subsequent steps to physically create these situations. It is associated with contemplation and movement in a direction.
Similar thoughts create similar realities. It is our choice to choose which thoughts to hold on to or discard. When the onslaught of negative emotion occurs we must simply change our direction on the wheel of existence. Stop allowing your reactions to control you and choose to pro-act with the confidence that God didn't make a mistake when He created you. He gave you the gifts, talents and abilities to achieve the desires of your heart. His view of this universe (multiverse) is much greater than ours. We are in the valley and we cannot see the other mountains surrounding us. Only when we reach the vista of our personal mountain can we see the other mountains left to climb. Trust in the oneness and indivisibility of God and not the perceived dualistic environment that our senses reveal. It is an illusion that daily fools us into thinking that it is reality. Stop. Turn around. Ride the wheel of existence to the accomplishment of your deepest desires. ~Dean A. Banks, D.D.
CD/DVD
ANIMAL WELFARE
EBOOKS
BOBBY HINKLE, AUTHOR
Reading Bobby Hinkle's works is like riding in a train in a dark tunnel and coming out into the light where green valleys, shimmering dew and sweet smells awaken you to the truth, joy and peace of knowing the Divine. Please visit his site and view his new book. Bobby has a very interesting life story. He has come from the evangelical belief system and has carved new meaning to the written word.
Following is some biographical info on Bobby: I was born to Robert and Bonnie Hinkle in 1947 in a rural area some ten miles from Stratford, Oklahoma…the second of five children.
My four sisters and I spent most of our early school years split between various grade schools in Ada, Oklahoma—where Dad worked—and a two-room country school called Galey, located in a small rural community between Ada and Asher, Oklahoma. Galey School had two rooms…Grades 1 through 4 in "the little room" and Grades 5 through 8 in "the big room."
I first became interested in writing at Galey School when the head teacher, M. R. Tucker, read Harriet Beecher Stowe's Uncle Tom's Cabin to Grades 5 through 8. I recall being very impressed with, and wanted to emulate, the writer's strong talent for characterization.
In 1963, my father's employer, Thomas Concrete and Pipe Company, relocated to Oklahoma City and moved his family to Moore. I graduated from Moore High School two years later, in 1965, and joined the Air Force.
Aside from 6 months temporary duty in Okinawa, I spent my full Air Force term on a SAC base near Altus, Oklahoma. While stationed at Altus, I began dabbling in the written word as well as managing to stack up some college credits, taking extension classes at night. I'm not sure but what I was just bored with barracks life.
While at Altus, I married Julia Marie Cromwell, daughter of James Cromwell, who, at the time, was a fairly well known evangelist.
Upon my discharge from the military, Julia and I entered the ministry, spending several years evangelizing on the road, mostly in southern states. We even spent a few of those years propping up and taking down a 50' x 70' gospel tent. Tent evangelism! But that episode ended in the fall of 1970 when, after I set the tent on the banks of the Ohio River, a flood came and threatened to sweep us downstream. That was enough. I sold the tent, the chairs, the platform, and the truck to some poor sucker in Illinois and headed back to Oklahoma.
In 1971—when my daughter, Rinda, was around 2 years old—I took the pastor position in a small town in Oklahoma. Two major things happened during this period. Our second daughter, Kimberly, was born, and I received an epiphany that many years later would inspire my third novel, The Sabbatical.
Julia and I have been married 42 years. We have four children—Rinda, Kimberly, Jana, and Bobby—and four grandchildren. Julia and I now reside in Guthrie, Oklahoma. [My daughter Rinda Elliott is also a writer; you can visit her website]. Please visit his page on the Spirituality Guidance Channel and view his videos.
BOSTON MARATHON:
EGO VS. GOD
The explosions in Boston today are a reminder to all that we live in a world where EGO and emotional agenda manifestation are carried to extremes. People who believe that the only way to effect change to their favor is to commit violence against others are not religious zealots but ego maniacs. They elevate themselves to having power over the life and death of others. Pray for this world and for those who truly don't know that God is love and does NOT favor pain, injury or death of His children. Following are two sayings I have written that seem appropriate now:
"The underlying 'force' of creation is borne from the stillness of the Spirit of God creating and expressing vibration as the perceived dualistic reality. Much in the same way do we create our lives by expressing vibrations of thought into the Perceived Dualistic Reality. If we create vibrations of doubt, worry and fear we invite conditions that will manifest those realities into our lives. If we create vibrations of joy (expressing love and living in peace), understanding (desire to manifest our Divine purpose) and faith (expectancy based on trust), we invite conditions that will manifest those realities into our lives. We are the broadcaster and the omniverse is the receiver that echoes back our transmission with the conditions that we allow to exist in our consciousness. Your life right now is a result of your transmissions. Want more beauty in your life? Then transmit beauty. Want more love in your life? Then transmit love. Want to be fulfilled? Then be fulfilling to others. Choose the path of positive creation and the results from the omniverse will echo the perfect results in Divine order."
"We live in the Kingdom of God every day by allowing the Spirit of God to guide us into the realization that the Kingdom of God is all around us, here and now. We express it by loving one another and seeking peace on earth."
We can create heaven on earth by loving one another. Reach out to those who cannot see and don't hear the inner voice of the Divine sharing Divine love. Pray for their peace and for the peace of this world. God bless the injured, the dead, their families, the firemen and rescue teams and the police. We can deliver ourselves from chaos by listening to the peace of the Divine. ~Dean A. Banks, D.D.
BREAKDOWN
There is a methodical movement in this country to break down the individual and the family. How are they doing this and who are they? Before anyone can 'get under your skin' they must first convince you to trust them. Once they have gained your trust and demonstrate that they share your 'values', they begin to slowly 'chip away' at your defense mechanism until they can further convince you that what they are trying to do is protect you.
When they have a hold on you they begin with little white lies and slowly but surely progress into bigger and bigger lies. They dispense 'misinformation' through radical sources and 'trusted' sources to fool you into believing that what they want you to believe is somehow true.
Who are they? They are the corporate conglomerates that buy our congresspersons and get them to fulfill their clandestine agendas under the auspices of the 'greater good'. Don't believe it! They are undermining your personal freedoms at every opportunity. Until we demand campaign finance reform in this country we will be servants to the corporate puppet masters who control our representatives. We elect out representatives and they serve US; not the other way around!
Stop the insanity by electing those who are out for the best interests of you, your families and your communities. Until you do that, you will reap what they sow and not what you expect will come your way. Utilize Divine wisdom to discern the truth and don't believe what manipulators are trying to do to gain your confidence. They need you and you need them to create laws that benefit the people and not stifle them.
Trust in the Spirit of God ONLY and NOT anyone who tries to convince you of their agenda. If what they propose doesn't bring about the mutual growth and expansion of all then it is of their egos and their egotistical agendas alone! ~Dean A. Banks, D.D.
CALLING OUT EGO
An Ad Hominem attack is only valid when a person is using opinion and or circular logic in an argument. When facts cannot be substantiated or are outright ignored to enforce one's opinion on an issue, an Ad hominem attack is justified because when the facts are ignored the issue at hand is not as important as the perpetrator's ego and their expression of being proven right.
A valid argument is based on verifiable facts and ignoring those facts in order to win an argument by anyone changes the outcome of the argument because the importance of the issues and/or premises are subjugated to the ego of the perpetrator. As long as the Ad hominem attack is not abusive or circumstantial, it can identify the weakness of the perpetrator's argument.
However, if the perpetrator relents and dismisses their egotistical agenda and comes back to the issues and facts of the initial argument, then, and only then, can the argument reflect experience and not opinion.
Generally speaking it is never good to attack the messenger of an issue or a fact; however, when their facts have progressed into opinions that skew the initial facts, making them aware of it can only come from identifying their perceived attempt to control the argument.
Some things cannot be proven by logic and should be debated in the realm of individual understanding and not collective reason. ~Dean A. Banks, D.D.