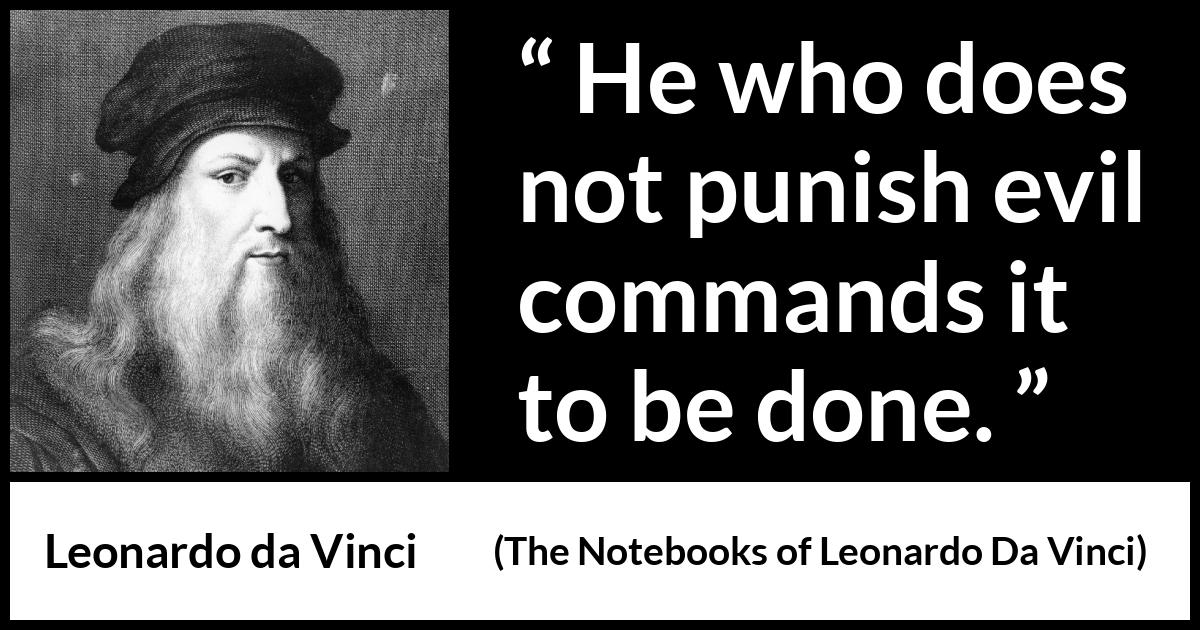 WE BUILT THIS WORLD
Many moons ago (1985 #1) there was a hit song by [Jefferson] Starship called "We Built This City On Rock 'N Roll." It was a song about a city, or should we say any city, by listening to rock music.
How about if we take the lead from this song and say "We Built This World On Peace And Love." Each and every day that we live in peace and share love with all we are building this world into a haven of peace and love where each one of us grow into complete fulfillment of our Divine purposes in Divine order.
That doesn't mean that we don't laugh our way there; it means that we enjoy the ride into mutual growth and expansion. Build this world on peace and love and we ALL will benefit. ~Dean A. Banks, D.D.
THE TOP DOWN
An architect designs a building by envisioning the end result in his mind and then making a graphical representation of it in a set of plans. A model is constructed to give a 3 dimensional perspective of what it will look like. Next, the final design from the top down; the amount and weight of materials need to be known to design the foundation. When the entire structure is laid out on blueprints, the plans are handed to the contractors.
The contractors' job is to construct the building from the bottom up. Concrete is laid deep in the earth to support the structure with a firm foundation. Then the building of each floor begins; one layer on top of another until the structure is complete.
From the minds of humankind the inspiration, design, construction and implementation come together to create a final structure that serves a purpose. Much the same with our lives; we need to be inspired to move in a direction and design a plan that we can create and implement a life that we desire.
We need to design it from the top down and build it from the bottom up. We are in charge of the entire process by allowing the Divine to guide us every step of the way. When we believe that it is our hard work only, we are lying to ourselves. We are NOT islands on this earth. We all need each other in order to design a life, or a building for that matter, in order to make it come alive.
We interact and solicit the help of others in order to fulfill our dreams. Don't listen to the message that the ego wants you to believe; that you did it all on your own. That is a separatist message of deception and will lead you to undoing what you have built. Integrate what you have done with the help from others and give credit where credit is due.
Be honest and forthright in your endeavors to succeed and you will receive the bounty of collective satisfaction and accomplishment. Otherwise, when the waters recede you will remain an island, cut off from humankind and wondering what happened to the sea.
Share your gifts with humankind and know that you and others are tied together in our collective environment. We are ONE, not many. Peace. ~Dean A. Banks, D.D.
INDIVIDUALS VS. COMMUNITY
There is a war going on in this world each and every day. It is the war between us being a community of individuals working toward a common goal and us being individuals devoid of any community. Wayne Dyer once said that we are inextricably tied to our environments; that we are enviro-organisms. Have you ever tried to walk without the earth beneath you? You can't. You couldn't drive your car that was built by community; you couldn't drive on the roads that were built by community; and you couldn't buy your food that was supplied by community.
We have set up a system of supply and demand in our communities. We meet those needs each and every day. Yes, you might have built that business from the ground up but you would NOT be successful without the community by-products that were available to provide, purchase and transport your products and services. You are tied to the community whether you realize it or not.
When you preach rugged individualism over community you are obeying the 'cowboy mentality' of the ego. Take what you can at the expense of everyone else. That is NOT the way of the future. We all need each other and we need to support one another in our communities. Stop listening to the sheer bullshit of egomaniacs and focus on what is good for you, your family AND your community. You might have built it, but you wouldn't have had the tools to build it without the support of your community. ~Dean A. Banks, D.D.
CHRISTIANITY
What is Christianity based on? Is it based on the central figure of Christ or is it centered on one's ego? Thorough investigation of the 'biblical scriptures' reveals contrary positions by some of its main proponents; the sharp contrasting viewpoints between Paul and James come to mind. The Pauline faith based system later defined as 'Sola Fide' versus the Jamesian 'faith AND works' based system where faith commits you to doing good works. The Pauline system takes the ego 'off the hook' and limits individual responsibility, whereas the Jamesian system balances faith in the Divine with individual AND collective responsibility.
The statement, "Just as the body without the spirit is dead, so also faith without works is dead. (~James (James 2:26 (Aramaic Bible in Plain English (©2010))), sums it up. It places the focus on community and NOT rugged individualism. We all have an individual relationship with the Divine AND a community relationship with the Divine in HOW we treat others! Christ said how we treat others is how we are treating him ("Then he will answer and he will say to them, 'Amen, I say to you, as much as you have not done to one of these little ones, neither have you done that to me.' (~Yeshua (Matthew 25:45 (Aramaic Bible in Plain English (©2010))). This point is KEY!!! It is showing us that our behavior affects our world and that HOW we act toward others demonstrates our intent as being selfish or divine.
Remember, Jesus was NOT a Christian! Christianity was born from a mass murderer (Roman Emperor Constantine) and his cohort priests; people that decided for everyone to reject the individual relationship to God (Gnosticism) in favor of becoming the middlemen between God and man. What a perfect scheme to take the responsibility off of the individual and 'make it look like' it was in the 'community', when in fact, it was with the 'authority' of the church. Catholicism is a farce at best and any other subsequent Protestant form as well because it is all based on LIES!!!
Your individual relationship with the Divine teaches you exactly what your Divine purpose is and HOW to manifest it in your community in Divine order. Don't listen to the false prophets with eloquent Bible recitations parading around in robes and thriving on your perception that you are separate from the Divine! When they preach about what they believe in the scriptures is 'the Holy Word of God' (Sola Scriptura) it is their egos trying to convince you that they are God's interpreter and mouthpiece.
The true 'Holy Word of God' is living within you RIGHT NOW! Each time you quiet yourself and listen to the still small voice of the Divine guiding and directing you toward complete fulfillment you set aside what others have said is the written truth. It is NOT found in a book or dispensed by Literary Authoritarianism. Stop listening to all of the false prophets of doom and gloom, hell fire and brimstone and sin and falling short of God's grace. Grace is a gift from God because you are a child of the Most High God. You haven't earned grace; it is your gift from the Divine! Preaching this pure unadulterated GARBAGE is a deceptive message of 'SEPARATION' and NOT Oneness!
Christ is within you and will NEVER forsake you. We are all ONE with God when we all listen to Divine guidance; not the warped and skewed guidance of humankind relying on FALSE doctrine. Pray for guidance; listen to it; act on it. No matter what ANYONE says or does balance your egotistical desires with Divine desires and truly live in Oneness with the Divine each and every day of your life. "Be therefore perfect, just as your Father who is in Heaven is perfect" (~Yeshua (Matthew 5:48 (. Aramaic Bible in Plain English (©2010))). ~Dean A. Banks, D.D.
HOUSE OF WORSHIP

Most of us have heard the term, 'house of worship' before. What is the purpose of a house of worship? It is the societal way of bringing people together under one roof that have similar beliefs; this is where they can bind their beliefs together and 'worship' their God. Religion comes from the Latin word 'religio', which means a binding together of people with common beliefs. Beliefs are the key; not necessarily inner spiritual convictions (knowingness), Divine trust or faith in the Divine. Beliefs are nothing more than accepted thoughts and ideas that after being repeated enough you accept as true without any further challenge.
If you believe that God is Almighty, All-knowing, Ever present and Ever Creative, then you, in your limited perspective, acknowledge that deity as worthy of 'worship'. But why does 'worship' even exist? Worship is the "reverent honor and homage paid to God or a sacred personage, or to any object regarded as sacred" [Dictionary.com]. If you honor God, how do you do it? Do you marvel at the Divine's glory?
Glory is "adoring praise or worshipful thanksgiving" [Dictionary.com] to God. Worship and glory are terms understood by your ego as self-endearing and self-supportive. But does God demand worship and glory? Does God have an ego that requires worship and glory? NO!!! Attributing God with an ego is lessening the greater understanding of the Divine. Attributing God with any egotistical functions is tantamount to defiling just what the Divine is.
The Divine is Omnipotent, Omniscient, Omnipresent and Omniparient. Are we? Our source of life comes from the release of our inner Divine power (love), our inner understanding of knowledge (wisdom), our inner acceptance of the Spirit of God within (inner presence) and the demonstration of Divine will through our release of inner creativity (parenting growth and expansion). It is simply something we 'allow' by getting the demands of our egos out of our way.
The Divine does NOT require our 'worship', our glorification, our fear or our constriction of expression to create the life that was pre-programmed into our beings. On the physical level we are a collection of cells working in unison as a collective body that we perceive as whom and what we are. On the emotional level we are a collection of beliefs and reactions to what we perceive in our environment. On the mental level we are a collection of thoughts and ideas that we identify with and facilitate our coming to an understanding of our individual meaning in life through our spiritual 'awakening'. On the spiritual level we become aware of our individual Oneness with the Divine when we allow the Spirit of God to guide all of our individual aspects and attributes.
Worship and glorification belong in the realm of the ego and are NOT required to honor and communicate with God. It is about time we all grow up from our programmed egotistical outlook and anthropomorphizing of the Divine. The Divine is truly beyond anything that we could even comprehend, yet in flashes of insight and intuition we align ourselves with its truth. Where you are every moment is your 'house of worship'.
Worship in the purest form is allowing the Divine to work THROUGH you to create an expression in your world of Divine love. Glory is not patting your ego on the back for making the right moves, at the right time and with the right people in order to fulfill your Divine purpose in Divine order. Remove any and all egotistical attributes that you have erroneously attached to the Divine and open your heart and allow Divine love to express through you. That is worship and glory in action; not to edify your ego but to align with the Divine expression of love. ~Dean A. Banks, D.D.
OPINIONS
Facts exist independent of the observer; individual participation in the unfolding of subsequent facts changes the perceived outcome of occurrences.
Opinions proliferate when individual agendas are more important than what has occurred and an individual uses what has occurred to their advantage.
Facts unfold in natural order but the perceptions of those facts are molded and shaped by one's alignment with Divine order.
You are always entitled to your own opinion but you are not entitled to change the facts to suit your opinion; that is called lying and it comes from the ego's desire to control, dominate and manipulate reality to suit its need for self-survival.
Always be honest and diligent with the facts regardless of ANYONE'S opinion. ~Dean A. Banks, D.D.
YOUR INNER SONG
Your Inner Song. Every night when you go to bed another page has closed on your life. Like a book, your life is made up of (on the average) about 25,000 pages. Each and every page has its own significance to you. Some pages are exciting and memorable, some are dull and uneventful and some are totally forgettable. The pages come together to form chapters that represent phases of your growth and expansion into who you are today.
How will your book end? Will it be fulfilling and significant? Or will it be a life just lived in mediocrity. Don't come to the end your life without sharing your inner song. You are here to integrate that song into the symphony of life. That's why you are here; to manifest and express your Divine purpose in Divine order perfectly.
Don't allow anyone to stifle the expression of your song. Sing it with passion and harmonize it with the songs of others. Live a fulfilled life right now! ~Dean A. Banks, D.D.
THE WORLD ACCORDING TO ROGER
VIDEOS
SERVICE IN PRAYER
Elizabeth and I would like to invite you all to our site 'Service In Prayer'. For many months we have been led to offer a way for our online friends to have a forum to share our prayer needs with each other.
The purpose of this website is to connect with one another and share our needs for healing in whatever areas we feel we need. Please visit the website or go to the Facebook forum to post any public prayers on the Wall or PM us for private prayers.
We will pray for you or help you to find Prayer Partners to assist you in healing and realization of your Divine purpose and the unfolding of it in Divine order.
Thank you all for your support, kindness and for blessing us with your ongoing friendship. Peace and blessings to all of you and your families! ~Dean A. Banks, D.D.
OUR PAST ISSUES
Did you miss any of the issues of The Spirituality Post Daily? If so, following are the links to each and every day for you to peruse. Please visit our advertisers and help us to keep going in our service to the spiritual community of souls who long for a greater spiritual perspective on life. God bless you and your families! ~Dean A. Banks, D.D.
OUR PODCASTERS
by Dean A. Banks, D.D.
Currently Bobby Hinkle, Elizabeth May Sutor and Dean A. Banks, D.D. have uploaded podcasts. Robert Yarbrough will be added soon. Just click on the podcasters placards below and click on the Podcast title. Currently there are five podcasts on Bobby Hinkle's page, one on Elizabeth Sutor's page and nine on Dean A. Banks, D.D.'s page. Stay tuned for more! Thank you for choosing us!
What is the Spirituality Guidance Channel? SGC is a video portal designed to introduce spiritually inclined individuals to be exposed to spiritual videos, radio, teachers, music, art, books, resources and links from a selected group of teachers and requests from viewers. Each featured coach/teacher will have their own page highlighting any videos, audios, websites or printed material they have produced. This portal will be regularly promoted on the Internet through social networking and targeted marketing channels. Please visit the website at the following address:
http://www.spiritualityguidance.com and email me at webproducer@hotmail.com with any suggestions, links or materials. Thank you for your most courteous participation in this project. I welcome your input. ~Dean A. Banks, D.D.
SUNDAY MORNING SERVICE WITH
DR. DEAN A. BANKS, D.D.
Welcome to our new Sunday Morning Service by Dr. Dean A. Banks, D.D.
Every week Dr. Dean will be engaging subjects that are pertinent to your growth and expansion into recognition of; respect to; and communication with your inner spirit.
Please feel free to comment or suggest topics for review. May the Divine always bless you and your families! ~Dean A. Banks, D.D.
CD/DVD
SPIRITUAL BOOKS
SAYINGS
Hello?! Is there anybody in there? Is there anybody in there who can hear me? Can you respond? Can you listen? Here is what you need to do; it is up to you to do it. ~The Divine
Every day make small and deliberate steps to fulfilling your Divine purpose in Divine order. That's one small step for the ego, one giant leap for humankind into the Kingdom of God. ~In honor of Neil Armstrong
Calling out those who live by lies is revealing the truth and with the truth comes true freedom. Being nice, encouraging and kind to those who trample the truth under foot will help you grow and expand and plant seeds of awareness in them; however, it will not change their behavior from life debilitating to life enriching. Speaking in the language that someone understands is more important than fluff and platitudes. ~Dean A. Banks, D.D.
I searched for nothing and found everything. I searched for everything and found nothing. When I stopped searching I found who and what I truly am; everything and nothing simultaneously, concurrently and eternally. I am. ~Dean A. Banks, D.D.
No matter how much you dress up a lie it is still a lie. They wages of lying are ego fulfillment and NOT the blessings of the Divine. Speaking the truth at all costs reveals your inner spiritual connection with the Divine. ~Dean A. Banks, D.D.
I reject owning anything that others do that 'bothers' me. It is NOT a part of whom and what I am but it is a part of whom and what they 'choose' to be. Because I reject it doesn't mean that I own it. I embrace their spirit while I reject their behavior. I allow the Divine to guide me. ~Dean A. Banks, D.D.
Whether we believe the claims of Jesus Christ to Godhood or not, Divine trust reveals what is the truth. Within each one of us is the answer. Allow the Divine to answer these claims and let no one else tell you otherwise. Your personal relationship with God does NOT require validation by ANYONE else. Peace. ~Dean A. Banks, D.D.
It is better to paint a flower and marvel at its beauty forever than to pluck it from its source and limit the duration of its beauty for all to see. Peace. ~Dean A. Banks, D.D.
The experience of a flower titillates the senses with a truly remarkable expression of nature's love for us. ~Dean A. Banks, D.D.
When we recognize and appreciate the beauty in a flower we are recognizing the beauty within us. Many don't appreciate they beauty they have to offer and perceive a struggle with life that truly isn't there. When you appreciate beauty you understand it is within you to manifest it. Get out of your own way and allow the inner spirit to guide your inner beauty into the radiation of love that is your essence. Move away from separation and be in Oneness every moment of your life by experiencing the Divine love that is within the flower, as it is in you, ~Dean A. Banks, D.D.
Love is the crystal clear projection of clarity that bounces off of polished sterling silver, reflecting its image back to you. ~Dean A. Banks, D.D.
REMEMBER
With each and every breath remember how much God loves you. You have life and all of its blessings and you don't when you forget to count them.
Remind yourself every moment of God's grace, God's love and how you are a child of the Most High God. You are a prized creation endowed and Christed with the Spirit of God.
It is there within you each and every moment you perceive your outer world and experience the peace of your inner world.
It is your blessing when you live from the spirit and not react to the ego's demands. It is always a matter of your individual choice. Choose life. ~Dean A. Banks, D.D.
THE RIVER OF LIFE
In the river of life we awaken, grab some coffee or other stimulant and go about our daily activities. Have we forgotten who we truly are? Have we traded our inner peace for a sense of outer accomplishment? Or do we just plod along in a sea of self-imposed mediocrity? Are we automatons or are we breathing, living beings? Do we accept our 'lot in life' or do we strive to thrive?
There is more to life than to just survive. In order to thrive we need to strive to become whom and what we were created to be. But how do we strive? Do we go about our way working a dead end job to pay our bills or do we look for opportunities that arise when we align ourselves with Divine order?
There is always a way out of our self-imposed mediocrity. We are creatures of routine and we sometimes settle into what is comfortable to us in favor of what makes us move ahead in life. We allow our egos to be in command and settle for a secure sense of survival instead of allowing the Spirit of God to move through us.
The more we become a channel for Divine love the more we co-create challenges to maintain that channel. We must be firm and diligent in our pursuit of letting go of anything and everything that distracts us from manifesting our Divine purpose in Divine order. We must work toward an ongoing state of letting go by allowing Divine guidance to motivate us.
After all, we were created to co-create Divine love by expressing our individual talents and abilities into the omniverse. When we do what we were created to do we reap the benefits of health, wealth, prosperity and abundance. And so it is! ~Dean A. Banks, D.D.
STOP FEEDING THE BEAST
When you choose to feed yourself with your inner spirit you stop feeding the beast of the ego within. The spirit commands and the ego demands; the spirit propels and the ego compels; the spirit shares while the ego fares; the spirit loves all while the ego heads for a fall.
Starving the beast is maintained by spending daily time deep in meditation. Being immersed in the living waters of spirit discharges the rule of the ego and the erroneous beliefs that support that rule.
Bring that inner peace with you each and every day into your world and watch how feeding from the spirit brings understanding, peace and joy. ~Dean A. Banks, D.D.
BALANCE
We need to balance our ego's perception that we must meet its demands with allowing the guidance from the Spirit of God to command our actions and lead us into complete fulfillment.
Getting rid of the ego is NOT moving ahead. The ego has a purpose; self-survival.
The Spirit of God has a purpose in our existence as well; the mutual growth and expansion of all. ~Dean A. Banks, D.D.
BREAKING DOWN THE FAMILY
There is a methodical movement in this country to break down the individual and the family. How are they doing this and who are they? Before anyone can 'get under your skin' they must first convince you to trust them. Once they have gained your trust and demonstrate that they share your 'values', they begin to slowly 'chip away' at your defense mechanism until they can further convince you that what they are trying to do is protect you. When they have a hold on you they begin with little white lies and slowly but surely progress into bigger and bigger lies.
They dispense 'misinformation' through radical sources and trusted source to fool you into believing that what they want you to believe is somehow true. Who are they? They are the corporate conglomerates that buy our congresspersons and get them to fulfill their clandestine agendas under the auspices of the 'greater good'. Don't believe it! They are undermining your personal freedoms at every opportunity.
Until we demand campaign finance reform in this country we will be servants to the corporate puppet masters who control our representatives. We elect out representatives and they serve US; not the other way around! Stop the insanity by electing those who are out for the best interests of you, your families and your communities. Until you do that, you will reap what they sow and not what you expect will come your way.
Utilize Divine wisdom to discern the truth and don't believe what manipulators are trying to do to gain your confidence. They need you and you need them to create laws that benefit the people and not stifle them. Trust in the Spirit of God ONLY and NOT anyone who tries to convince you of their agenda. If what they propose doesn't bring about the mutual growth and expansion of all then it is of their egos and their egotistical agendas alone! ~Dean A. Banks, D.D.
GIVING BACK
Have you given up on yourself and can't figure out why? Has the juice for life been filtered so much that the pulp of your existence has disappeared? Are your core values intact or are they subjugated to the status of transitory or erroneous beliefs? Are things not moving quickly enough to your liking or are you feeling that no matter how things are happening that you can't keep up?
When we live in the past we rerun the emotions that led to frustration, lack and limitation or fulfillment and abundance. When we live in the future we anticipate either the let down or the fruition of our aspirations. When we live in the now we embrace the peace, joy and understanding of the moment. Each moment of your awareness is new and creates an opportunity to get it right.
Learn from the past and move toward the future. Live in the present and realize that each new step you take brings you closer to the fulfillment of your Divine purpose in Divine order when you share your talents and abilities in love with others. That is the key.
Giving back from the gifts you have been given makes you grow as a person, expands your sphere of influence and co-creates love into your world. It's as simple as that and as difficult as you make it. Be here now and walk boldly into your future; it is up to you and you alone. ~Dean A. Banks, D.D.
BEING HONEST
Being honest with your small ego self demonstrates just how much you love your Higher SELF. The ego resists what it doesn't understand or what it perceives as a threat to its main function of self-survival at all costs.
When you completely trust in the Spirit of God within you allow Divine love to flow through you and touch the hearts of all you encounter.
You become divinity in action. Honesty breeds trust, conviction and love while dishonesty creates fruits of distraction, discord and lack of cooperative fulfillment.
Be truthful with yourself and grow into the being you were created to be; now and evermore. ~Dean A. Banks, D.D.
CATCH UP MODE
Do you sometimes feel like you are always in catch up mode? Do you feel that things are happening too soon and you are not ready for them? Are opportunities passing you by and you feel that life is as well? It is not life threatening; it is just being out of sync.
In order to benefit from serendipity, synchronicity or just good timing you must be tuned into your heart and the hearts of others. You need to feel what is about to happen and make the necessary adjustments for your safety, your growth and the mutual expansion of all.
When you feel that groove you must ride the crest of the wave and balance you head and heart to move effectively forward. Without that balance and timing you cannot ride that wave.
Grab your board and approach it with confidence and trust in the Divine. You'll soon find that the wave is taking you further than you have ever expected. ~Dean A. Banks, D.D.
WEATHER
VIDEOS
SPIRITUAL BOOKS
DONATIONS
CD/DVD
TRUE EQUALITY FOR ALL
May we see within our lifetime's true equality for all. No matter who you are, what you are becoming, where you are from, how you have gotten there, when you have arrived and why you made the journey, each and every one of us will have equal opportunity to grow and expand into whom and what we were created to be.
This is happening now and we need to see it through by allowing it to unfold in Divine order. The old guard is dying out and we are the visionaries of the new guard. See the end result and feel the joy of our mutual accomplishment.
Thank you, dear God, for our network of insightful and loving friends who share the vision of peace on earth and good will to humankind. Amen! ~Dean A. Banks, D.D.
LAW & ORDER
When your platform is law and order and you defy that law and order, then you are revealing that you are only out for yourself and that you defy our social contract.
Ego MUST be put in its place at all costs or our very way of life in living in peace with each other is at stake. ~Dean A. Banks, D.D.
FREEDOM 'FROM' RELIGION
Last time I checked this country was based on Freedom of Religion and that also means Freedom from Religion.
We are all FREE to worship in private and in our public houses of worship but not in places that are open to all of the public.
If one so chooses to recognize a deity, then so be it. If one chooses not to, then so be it as well.
We have NO right to force God on anyone for any reason whatsoever; just like we have a right to our opinion but not to changing the facts. ~Dean A. Banks, D.D.
PURE UNCONDITIONAL LOVE
The Divine is pure unconditional love.
Anything or anybody, that attempts to manipulate and/or degrade it has no knowledge of this and is playing ego games of separation and NOT unity and Oneness.
Those who truly love God love their neighbors AS themselves and seek unity in Divine love. Peace. ~Dean A. Banks, D.D.
RAMMING DOWN
THE THROAT
If you truly love God you will not try to ram Him down someone's throat. If someone chooses to not believe in the Divine it is their right to choose that without ANY of your interference WHATSOEVER.
No one died and appointed you the dispenser of God, religion or even spirituality. No one said, "Take up they cross and make it a mission to save the world from itself!" When you obey those voices they are from the ego whose job is push forward with a selfish agenda and protect itself at all costs.
Divine unconditional love is a nurturing, peaceful and allowing 'impetus' of force and not an active moving energy; it is stillness, silence and being. Be still and KNOW God.
Not run amuck and profess Him to everyone like you've cornered the market on 'the way' to God; if you do, you are running on a fool's errand that will end in frustration, lack and limitation of the Divine being you were created to be.
Live in health, wealth, prosperity and abundance by sharing unconditional love with ALL; no matter WHAT they believe! ~Dean A. Banks, D.D.
ARE YOU ON
THE FENCE?
When someone challenges your erroneous beliefs you have a choice to make; either embrace what they have said and learn from it or reject what they have said and go about your way believing what you believe regardless of what they have said. In the former, you are allowing the possibility that what you believe is not as important as what you know; in the latter, you are categorically stating that what you believe is more important than what you know.
Knowing comes from allowing the Divine to guide you and bring you into a complete understanding of unconditional love and how to share it without any strings attached or expectations of others giving it to you in return. When you extend yourself to others and expect them to return that extension, you are missing the point of unconditional love completely.
Unconditional love is completely caring for another so much that you allow them to be whom and what they are whether they are with you or without you. It is a love on non-attachment; no control, no domination and no manipulation whatsoever. It is a recognition that the Spirit of God is within them as it is within you and that you respect that relationship more than any ego-driven selfish desire. It is a Divine desire of mutual growth and expansion that is more important than any self-motivated desire.
When you refuse to discharge your erroneous beliefs you are admitting that your ego is more important than the Spirit of God. When you release those beliefs in favor of Divine understanding revealed through Divine guidance, you elevate your awareness to the knowingness of the Divine and send your ego a clear and unfettered message: I choose to love more than rule; I choose to give more than receive; I choose to be One with the spirit more than to allow my selfish desires to rule my life. Have you chosen that message?
Are you on the fence? Or are you allowing the Divine love within you to light your path and the path of others? ~Dean A. Banks, D.D.
ABSOLUTE TRUTH
Divine truth is absolute and interpretative relative truth is based on our experience in the perceived dualistic reality from observation, collation, evaluation, opinion formation, judgment and discernment.
What 'exists' and what 'is' are factual representations of natural order and when we affect those representations by our observation we either implement or restrict Divine order.
From relative truths to absolute truth is our journey to Oneness that is perceived from our acceptance of separation when in fact we are always ONE with the Divine.
Truth is truth, facts are facts and opinions are opinions. The Divine projects and experiences all in truth. We just need to listen to the still small voice of silence and we will know the truth. ~Dean A. Banks, D.D.
REJECT LACK
AND LIMITATION
When you choose honesty over deception, nurturing over killing and love over discord, you are operating from the Spirit of God within.
When you impose your beliefs on others you are operating from the deception of the ego, the killing instinct and the discord of selfishness.
It is always YOUR choice in how to think, feel, believe, speak, act and behave. When you react from the ego you limit your choices; when you proact from your spirit the choices are limitless.
Reject lack and limitation and live in abundance by living from the spirit in all that you think, feel, believe, speak, act and do; it will make all of our lives better and create ongoing peace, joy, understanding and love. ~Dean A. Banks, D.D.
EGO FULFILLMENT
After the resurgence of sane and mature purpose as revealed by Bill Clinton last night, I feel compelled to address the insanity and complete ego of someone who daily barrages the airwaves with his brand of total and complete ego-fulfillment; Alex Jones.  His incessant rantings about the Bilderberg Group and their clandestine agenda have given him a leg up on being the most well-known conspiracy theorist.
A dear friend of mine has been listening to him for years and treats his rantings as gospel. My friend bought supplies, guns and shielded himself in his house December 31, 1999 anticipating sheer havoc as the clocks changed over to a new millennium. A few years ago he was ready to rent a boat and go out into the Atlantic Ocean for safety when the government brought down the Internet. Jones' beckoning of the NWO (New World Order) has recently caused a friend of mine on FB to defriend me because he believed that I didn't have a clue of what was going on. From my youth I have known about the Trilateral Commission. The 'Illuminati'  and The Freemasons.
My ex-friend warned me that I didn't know what was going on and I would be consumed by these 'forces'; also, I had 'no idea' what Jesus was all about. Youth has its moments but this complete and utter BULLSHIT is what causes the ego to believe in separation from the Divine. When you are seeking a greater awareness of Oneness, you DO NOT foster separation! Duh? Youth has its blessings but also has its stupidity. When you feel you have cornered the market on understanding the universe and you ram that down someone else's throat you are NOT being ONE with the Divine.
When you use what a book says about life that was written by less advanced individuals thousands of years ago and canonized by a murderer and his henchmen as your benchmark, YOU have lost touch with reality! When you accuse decent, loving and kind people of being in league with Satanic forces because they don't agree with you and your version of the truth, your basis of this must and will come under scrutiny. If it is NOT based on the facts, then it will be torn down as agenda manipulation and relegated to conspiracy theories. I have one thing to say to my ex-friend and anyone who fosters separation from the Divine; GROW THE FUCK UP! Stop trying to attract attention to your ego by making others think you are privy to some secret knowledge that 'they' don't understand or aren't aware of now, or ever. Get off of your self-imposed 'high-horse' of your inflated and overbearing ego.
What you are demonstrating is EXACTLY what we don't need in our lives. We need to love, cooperate and nurture each other; not divide ourselves from one another. Come to the realization that you are NOT the be all and end all of knowledge. Just because you 'think' you know something that others don't doesn't mean that 'what' you know is true beyond reproach. Get off of your inflated ego and come down to earth. Humble yourself as Christ did; the one you profess to follow.
Ego is what is leading your life and NOT the Spirit of God. When you finally realize that, it will be the beginning of living in peace with life and nurturing what life has to offer. If you keep fighting what you believe is wrong with the world, you are constantly creating and re-creating the illusion that you HAVE to fight. What you resist persists (~Carl Jung).
Want peace? Stop fighting. Want love? Stop hating. Want fulfillment? Stop separating. It's as simple as that and as hard as YOU make it. ~Dean A. Banks, D.D.
LOVE IS THE
BALANCING FORCE
When your heart moves your body your spirit tempers your ego with an inner solace that heals any desire to undo what you believe you have done wrong or what you believe what you will do wrong.
How does this happen? Love is the balancing force that aligns you with divinity. It is always within you and it will always guide you when you allow it to flow through you unfettered by the ego's interference.
Do what is best for all and allow the power of love to resonate from within and bless everyone. ~Dean A. Banks, D.D.
CHANGING OF
THE GUARD
We are so blessed to be alive in this time. We are watching the old school fight its way trying to maintain its survival. Every day their arms are getting more and more tired from treading water. The weight of selfishness, greed and avarice are pulling them down as we watch. They are nothing more than bullies on a playground forcing their opinion on others. They are devious, deceptive and brandishing an image of being contrite. Don't believe it!
We are a part of a movement of souls dedicated to respecting the rights of ALL! If any one of us is denied our freedoms and liberty, then it affects us all. Whether we are black, brown, white, multi-racial, men, women, adults or children, we are all Americans! We need to stick together in our diversity to complete our unity. We all have the Spirit of God within us and we need to respect our individual beliefs and spirituality; and that includes non-believers as well. We have NO right to enforce our opinions on anyone else to control, dominate or manipulate others to manifest our selfish agendas.
We need to recognize this in our leaders and vote them OUT! Choose representatives that have proven that they represent us and NOT the corporate banking interests that have one goal and one goal alone; to keep us in financial slavery. It is no longer about our race, religion, national origin, creed or sex. It is about our money and how much of that they can bilk from us through governmental influence in taxes and corporate influence in higher fees and charges. Give to Caesar what is Caeser's; but not one dime more.
Give to your community and to those families who need our help. Go out into your community and be the love you were created to be. Stop the backbiters, the haters of good and the evil politicians who thrive off of our adoration. Send them home packing November of 2014. Elect representatives that have OUR best interests at heart and NOT that of the corporations. It IS within your power individually and OUR power collectively. ~Dean A. Banks, D.D.
Our Daily Reading
for May 23rd -
"Take Me To Church. I'll Worship @ The Shrine Of Your LIES. No! I KNOW Who I AM & I'm PROUD!"
by Angels Whisper
ENDOWED WITH
CONSCIOUSNESS
We are all living and breathing human beings endowed with consciousness, emotion and the ability to choose our actions and behaviors.
We have a duty to ourselves and all of humankind to be truthful, forthright and supportive. Anyone who tells you otherwise is more out for themselves than for anyone else.
Knowing the spirit within is 'knowing' your individual connection to all of humankind and all of life. Do what is right for all and be the love you were created to be; no matter what! ~Dean A. Banks, D.D.
THE GATEWAY
We all reflect the ego AND the Spirit of God; some in greater or lesser proportions of the ego than others and some in lesser or greater proportions of the Spirit of God.
The whole key is in balancing the worlds of the physical and the spiritual by being honest in seeking and delivering the truth over selfish agendas.
That is the gateway to balancing the ego with the truth of the spirit. Be ye therefore perfect! ~Dean A. Banks, D.D.
OUR INDOMITABLE SPIRIT
When you believe in a 'farce' that big business completely controls all of us no matter what we do you will only see the results that lead you to that conclusion.
The indomitable spirit of humankind can transcend all images and conclusions of the ego's control, domination and manipulation when we identify with the Spirit of God over the egos of ruthless, selfish and greedy individuals.
What you expect will come upon you and I expect the best for all in finding their Divine purposes in Divine order no matter what anyone with their skewed philosophy of life declares.
The Divine sees the greater picture and so can we when we identify with the silence and stillness of Divine truth. ~Dean A. Banks, D.D.
WE ALLOW IT
Our corrupted system of business paying off government representatives to fulfill their investment in financial control will only endure when we allow it to.
If enough of us say "no" to aberrant behaviors and "yes" to uplifting behaviors, we can change this world.
After all, the Divine is within each and every one of us and we have the presence, the knowledge, the power and the creativity to make it happen. ~Dean A. Banks, D.D.
SECOND GUESSING
How many times have you second guessed yourself? You feel down deep inside that you must do something and when it comes time to doing it you hold back. What is it that stops you from doing what you KNOW you need to do? Is it fear of rejection or is it sheer laziness? Is it not being sure or is it that you just don't care?
Whatever it may be similar situations will keep occurring until you move beyond the situation and make a decision. Taking a stand clears out the clutter from your mind and heart. It allows you to feel that you have taken action and made a move in a direction.
Whether you perceive that direction as ultimately good or bad is another thing altogether; the fact is, you made a move OUT of mediocrity and took a risk in moving forward. The energy and focus you receive from committing yourself to action charges your being with energy and excites your soul.
Move ahead confidently and take the risks you are led to take. You will never know the feeling of joy and accomplishment until you do. ~Dean A. Banks, D.D.
HOW THE BANKS
ARE SCREWING YOU!
How would you feel if a friend borrowed $20.00 from you and told you that you could have it back whenever you needed it; just let them know in advance. Now, you, having trust in your friend, give them the $20.00 and go about your business. Now, your friend takes that $20.00 and lends it to someone who really needs it and charges him 100% interest for one day. The next day he pockets the original $20.00 and makes $20.00 more. The same happens the next day and the day after that. Now, you come to him at the end of the week and get your $20.00 back, but you need to borrow an additional $20.00 for a couple of days. He says, sure and charges you $20.00 to do this.
You say what? I gave you my hard earned dollars in good faith to 'help' you and you are going to charge me 100% for the same 'favor'? You take your $20.00 and tell him to kiss off and never call you again. Now, he has made $40.00 (twice as much as what you gave him originally) off of YOUR money. This is what all of the banks in this country do every day. They take your money and make MILLIONS off of it and give you NOTHING! In fact, if you accidentally spend more than you have they charge you 'overdraft fees' that make them millions every year as well.
If you write a check to someone and they don't have an account at your bank they 'charge' them a check cashing fee for processing your money from a legitimate check. The bean counters and banking CEO's are greedy bastards that suck you dry each and every day and their tellers say, "Well everyone does it!" I say because everyone does it doesn't make it right. It is bilking the very customers that supply them with money.
They are evil and selfish individuals that operate under the auspices of the 'corporate good'. Move your moneys into Credit Unions and NOT banks. Associate with people who use your money to invest in their people and not in their CEO's summer homes. If enough people do this, we can bring the banks to their knees! ~Dean A. Banks, D.D.
PRIVATE MOMENTS
It's in your private moments with the Divine that you consciously align yourself with Divine order; those still, silent and precious moments when your ego takes a back seat to Divine presence. It is then that you understand why love is here, what you need to do with it and how you should express it.
When your awareness is focused on the center of your being and the pulse it expresses, the Divine bathes your being with the clear and pure energy of molding and shaping natural order to fulfill your Divine purpose in Divine order. As you observe and traverse through the perceived illusion of 'reality', you affect your environment by how you feel about the circumstances you have created.
Think the thoughts of "I am" and feel the impetus of "I have manifested" and bring the future result into the moment. Moving our feelings through time co-creates the actions necessary to make it so. Anchor yourself in the possibilities and swim into the probabilities. Set the tone, color and contrast in your life and your convicted feelings will traverse through time to make it happen. ~Dean A. Banks, D.D.
DENYING THE
RIGHTS OF OTHERS
When someone uses their religious value system to deny the rights and freedom of expression in another who doesn't ascribe to their religious value system, they are minimizing their choice AND value of their religious value system by imposing their beliefs on others.
Beliefs and values excel when they are willingly chosen by their constituents and applied in their lives from their freedom of choice.
Beliefs and values restrict Divine expression when they are imposed on someone who hasn't experienced the awareness of choosing that value system of their own free will.
Personal revelation is the key to embracing ANY religious value system. Without individual choice, beliefs and values mean nothing. ~Dean A. Banks, D.D.
RAPING FROM
THE ELITES
The term 'rape' has been bandied about lately in the press. By the very definition of the word it means a 'forced action' against someone else. Its origin is from the Latin 'rapere' meaning to seize of carry off by force. In another sense, it means an act of plunder, violent seizure or abuse; despoliation; violation: the rape of the countryside [dictionary.com].
The key to the use of the word is violent force. What do the banks do to us every day when they financially rape us? They force us to pay made up fees and charges that bolster their bottom line while they are using our monies to make excessive fortunes that are bled off as CEO 'bonuses'. Now, when these CEO's inflict these excessive fees and charges it, in effect, is creating the source of their 'bonuses'.
They are complicit in 'raping' all of us! The greed of "I'm going to get mine" at the expense of decent hard working people who are just making the bills is deplorable! It is selfishness at its peak. Call your representatives and demand regulations of fees and charges in the banking industry. If you don't, your hard earned dollars will be supporting a 'fat cat's ' lifestyle while you eat oatmeal to survive. ~Dean A. Banks, D.D.
THE LAWS OF
ACTION & REACTION
What are the laws of action? If something is a law it expresses the same results each and every time. The Law of Gravity always works but it also allows actions that can 'overcome' its effect on perceived 'objects'. As with all things in a perceived dualistic reality, there are two expressions of every perceived action. Newton's Third Law of Motion states that, "For every action, there is an equal and opposite reaction." That simply means that if an object moves in a direction through a medium and 'interacts' with another object, the transference of energy at the point of interaction will create an equal amount of force to the other object it interacts with and it will 'force' it to move in the opposite direction from where the force was applied on the secondary object.
It means that forces 'always' come in pairs. The Law of Reaction states that whatever you push against or resist will create the opposite results that you seek. The Law of Pro-Action states that whatever you don't resist and simply allow will create the same results that you seek. Confused? Well, let's look at it another way. If you want to obtain more money and you resist how others use money for their own selfish gains, you will get the opposite of what you desire; meaning that you will NOT get money. If you want to obtain more money and you allow yourself to use money for the mutual benefit of everyone, you will get the same result; meaning that you will get more money to accomplish what you ALLOW! Reacting is resisting and pro-acting is allowing. It is a choice to either push against something or allow what you desire to be born.
These laws work the same way every time whether you observe and agree with it or not. There is no variance only your 'perception' of variance. Since you are immersed in the medium of the transference of energy you are limited by the constraints of the medium physically. However, it is in your ability to bridge your thoughts of evaluation, discernment and judgment in your mind with the feelings of assuredness, confidence and fulfillment in your heart that actually moves Divine order to 'arrange' natural order to the fulfillment of your Divine desires. Stop resisting what you don't want and allow what you do want. You will be moved by the current of the stream toward the complete actualization of your Divine purpose in Divine order. It is up to you and you alone to follow the course of your life. ~Dean A. Banks, D.D.
MORE SAYINGS
You are NOT your feelings; they are a by-product of unresolved issues that need to be addressed. You know what to do. Do it! ~Dean A. Banks, D.D.
We all discover whom we align with when our hearts and minds are open to the truth. ~Dean A. Banks, D.D.
Every life has a purpose and every purpose has a life. ~Dean A. Banks, D.D.
I am greater than just a thought; I am the essence of the Spirit of God living in the flesh and manifesting my Divine purpose in Divine order now and ever more. I generate thoughts and co-create my reality by feeling my Divine purpose with each and every breath. ~Dean A. Banks, D.D.
Defending the rights for one is defending the rights for all! ~Dean A. Banks, D.D.
Friendship is the soul of giving; taking your blessings and sharing them in love, caring and mutual edification. ~Dean A. Banks, D.D.
Remember this when you blindly say how great this country is; it is great in many ways and lacking in others. Education is the only healthy addiction that we need; not dependency, but interdependency! ~Dean A. Banks, D.D.
Statistics are like politicians telling the truth; they use curves to convince you that this is the trend while they are driving the car off of the cliff! Standard deviation of the mean is the biggest crock of shit ever invented. It is used to 'lie' graphically and diminish individuality. Trends are OK for the masses but individual initiative is something that can NEVER be graphed! ~Dean A. Banks, D.D.
If we truly knew who we are we wouldn't even wonder or worry about death at all. ~Dean A. Banks, D.D.
When you are consumed with hate that is all you experience; even from those who love. ~Dean A. Banks, D.D.
KINDNESS
Kindness is a cognitive and heartfelt response to living from the spirit within. It becomes a priority when you understand that we all have internal battles with our egos and it takes the joy of spirit to squelch those battles.
Dip into the well of spirit each and every day and bathe in Divine love. Love will awaken and kindness will be expressed.
Kindness to yourself and others comes from making your individual time with the Divine a daily priority in your life. Nothing is more important than conscious relaxation in Divine love. Nothing. Nothing. ~Dean A. Banks, D.D.