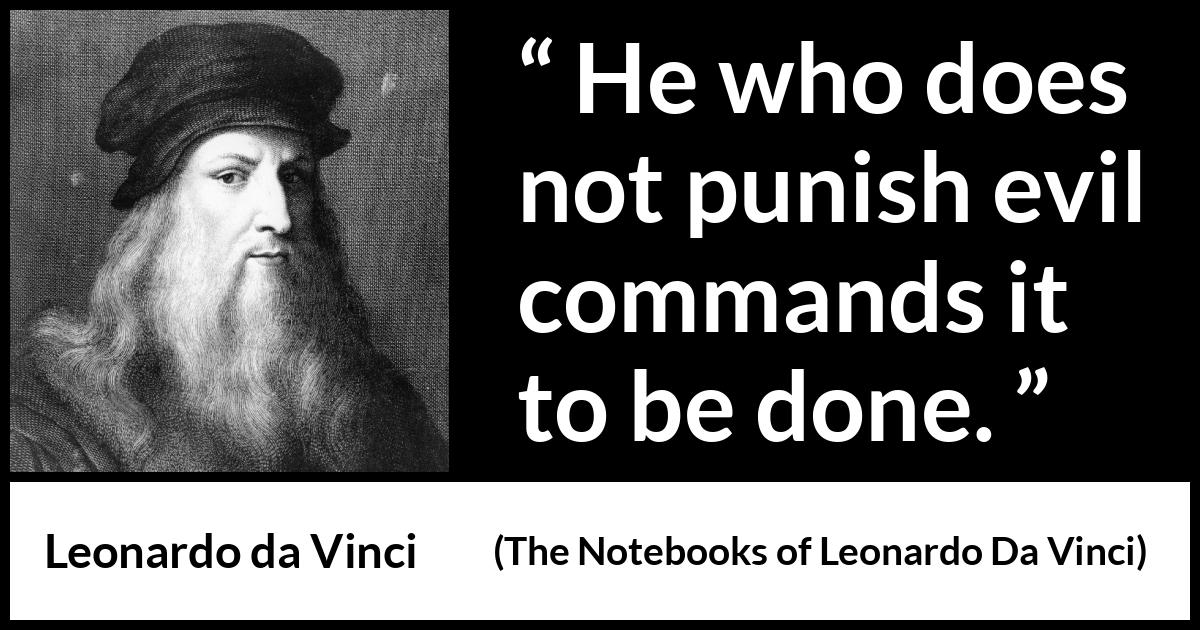 DIVINE EXISTENCE
How can we arrive at an understanding that the Divine truly exists? How do we deal with our inner doubts, worries and fears that what we believe in isn't the truth or isn't real?
There is a process to deal with doubt, worry and fear and it is known as Divine allowance. Learn how to bring about this ongoing process by knowing how your mind, body and spirit integrate feelings from your heart and for you to take the appropriate action. ~Dean A. Banks, D.D.
OFFICIAL RELIGION?
When did Christianity become the official religion of the United States of America?
When the Republicans aligned themselves with Christians who believe that their religion is the only religion and that their God is the only God. ~Dean A. Banks, D.D.
STOP LYING TO YOURSELF!
The most grievous thing you can do to inhibit your Divine growth and expansion is to consistently lie to yourself. What causes you to incessantly do this? Is it the way you look at things? Is it the easy way out? Or is it the 'force of habit' generated from a desire to remain in your comfort zone? It comes from your accepted subconscious belief system that you have adopted in the past in order to protect yourself from harm.
Is this belief system still relaying the truth? Is it still valid? The only thing that you can totally rely on is that 'things' change, or should we say, our perceptions rearrange as to how they appear to us in accordance with our interactivity in our environments. A dynamic and reliable belief system grows and expands along with your awareness and spiritual development. It does NOT remain static.
Periodically, we must purge our individual belief systems of erroneous beliefs that no longer serve our currently developed state of expanded awareness. Ferret out these burdensome beliefs and discharge their control over your thoughts, words, actions and behaviors. It is what Dr. Stephen Covey calls "Sharpening the Saw" in his book, "The 7 Habits of Highly Effective People."
Growing and expanding your awareness of life requires ongoing 'work'. Be diligent and focused in your pursuit of happiness, awareness and fulfillment. Know that as you grow you will drop a few branches here and there in order to reach the height of your Divine potential. ~Dean A. Banks, D.D.
THE PURPOSE DRIVEN LIFE
In his book, "The Purpose Driven Life", Rick Warren delineates the following 'purposes':
"The Purpose-Driven Life is a manifesto for Christian living in the 21st century...a lifestyle based on eternal purposes, not cultural values. Using biblical stories and letting the Bible speak for itself, Warren clearly explains God's five purposes for each of us:
We were planned for God's pleasure, so your first purpose is to offer real worship.
We were formed for God's family, so your second purpose is to enjoy real fellowship.
We were created to become like Christ, so your third purpose is to learn real discipleship.
We were shaped for serving God, so your fourth purpose is to practice real ministry.
We were made for a mission, so your fifth purpose is to live out real evangelism."
Now, if you accept these 'purposes' you will become 'Christ-like'. Will you? Are your purposes in life external or deep within? Are your purposes based on a second generation book that derives its purposes from another book that was put together by liars and murderers and then declared the 'holy word of God'? Or are your purposes in fact just one purpose of expressing the growth and expansion of the seed that God has placed in your heart?
Let's examine each purpose and find out:
Were we in fact created for God's pleasure? Are we simply toys to amuse 'Him"? Or are we truly children of the Most High God whom He created to express His Divine purpose? Is God so vain that He created us to worship Him? Or did He create us to express the Divine purpose He planted in our hearts? The Judeo-Christian viewpoint of God is that He is transcendent AND imminent. He is 'beyond' us, yet 'within' us. If this is so, then why would He imbue 'human' qualities of seeking worship? It is more like He would want us to 'respect' His authority it He truly loves us unconditionally, wouldn't it? Does God have pleasure in us fighting and resolving our differences? Is He THAT petty? I don't think so. It is time for us to grow up and expand our view of the Creator of this massive omniverse and to realize that we cannot explain God in human terms and human understandings.
Wasn't the message of Christ for the Gentiles as well as the Jews? Aren't we all family? If it is 'us and them' there will always be dissension and fighting. When we all begin to accept the realization that we are ALL children of God, we will no longer seek separation from ANYTHING in life and embrace the majesty of ALL creation. True 'fellowship' is to respect ALL of creation and be thankful for it.
Mr. Warren's third purpose is actually our first. To embrace the 'consciousness' of the Christ within each and every one of us. Jesus embodied that 'Christ Consciousness' and showed us that it could 'transcend' death. His message was NOT one of condemnation and SIN, but of eternal deliverance from our 'perceptions' of sin and disharmony. Real discipleship is completely trusting in the Spirit of God to unfold your Divine purpose in Divine order. It is being in a state of Oneness and NOT separation.
Serving God has 'many' definitions. The most important way to serve God is to commune with others and share Divine love. It is NOT being subject to ongoing selfish purposes and agenda manifestations. It is sharing your talents, skills and abilities with those in your world. Our 'ministry' is to live by example and not 'preach' a gospel, or good news, without 'living' it!
Our 'mission' is not to 'spread the word' of a contrived book and set of dictums. It is to give and share love to your neighbor and in turn, to God. Being thankful and grateful for our lives and living peacefully in Divine order. 'Real' evangelism is LIVING in a state of Divine peace, expressing Divine understanding and sharing Divine joy by sharing the 'good news' by example!
Basing your entire life and existence on ANY book or written word is living with SECOND HAND information and NOT communing directly with the Divine. Why do we incessantly defer to what others reveal instead of going within and listening to the Divine Creator of the entire omniverse? Why indeed? ~Dean A. Banks, D.D..
THE WORLD ACCORDING TO ROGER
VIDEOS
SERVICE IN PRAYER
Elizabeth and I would like to invite you all to our site 'Service In Prayer'. For many months we have been led to offer a way for our online friends to have a forum to share our prayer needs with each other.
The purpose of this website is to connect with one another and share our needs for healing in whatever areas we feel we need. Please visit the website or go to the Facebook forum to post any public prayers on the Wall or PM us for private prayers.
We will pray for you or help you to find Prayer Partners to assist you in healing and realization of your Divine purpose and the unfolding of it in Divine order.
Thank you all for your support, kindness and for blessing us with your ongoing friendship. Peace and blessings to all of you and your families! ~Dean A. Banks, D.D.
OUR PAST ISSUES
Did you miss any of the issues of The Spirituality Post Daily? If so, following are the links to each and every day for you to peruse. Please visit our advertisers and help us to keep going in our service to the spiritual community of souls who long for a greater spiritual perspective on life. God bless you and your families! ~Dean A. Banks, D.D.
I AM HERE
I am here, dear child. Quiet down and listen to my voice of silence. Deep within you will find me and know that I am here. I give you peace, instead of chaos. I give you love, instead of dissension. I give you understanding instead of confusion. My true nature is always giving, sharing and expressing everything for you to experience me.
Who am I? I am that, I am. Be here now and experience my eternal presence, my complete knowledge, my expressive power and my ongoing creativity. Through my grace to you is the experience that I am One with you always. Sense that; feel that; know that; be that.
It is in the stillness and silence I reside. Come visit with me anytime you feel the need. I am always there; patiently waiting for you to realize me. I love you; that's why I created you.
I am here to grant you the desires I planted in your heart. You just need to ask me; seek out the path that I am guiding you to; and knock upon the door of serving all of my children. In this simplicity is the fulfillment you desire. ~The Divine Creator
MISTAKES?
When God created all of us He did not make ANY mistakes. Mistakes are what human beings commit when they blame God for their misfortune.
It all stems from them NOT living their Divine purpose. Choices, choices, choices. We all make them; and sometimes they are not for our growth and expansion into whom and what we were created to be.
Blaming God shows childishness and lack of responsibility in accepting what you 'haven't' done with your life. God does NOT make mistakes, but anyone that follows their ego more than God often does. ~Dean A. Banks, D.D.
GROW UP!
Now, to all you NATIONALISTS out there, I say this. GROW UP!!!
We are all one people and one planet. Stop listening to the insecure egomaniacal assholes who think that they are better than anyone else.
Be a citizen of this PLANET! ~Dean A. Banks, D.D.
OUR PODCASTERS
by Dean A. Banks, D.D.
Currently Bobby Hinkle, Elizabeth May Sutor and Dean A. Banks, D.D. have uploaded podcasts. Robert Yarbrough will be added soon. Just click on the podcasters placards below and click on the Podcast title. Currently there are five podcasts on Bobby Hinkle's page, one on Elizabeth Sutor's page and nine on Dean A. Banks, D.D.'s page. Stay tuned for more! Thank you for choosing us!
What is the Spirituality Guidance Channel? SGC is a video portal designed to introduce spiritually inclined individuals to be exposed to spiritual videos, radio, teachers, music, art, books, resources and links from a selected group of teachers and requests from viewers. Each featured coach/teacher will have their own page highlighting any videos, audios, websites or printed material they have produced. This portal will be regularly promoted on the Internet through social networking and targeted marketing channels. Please visit the website at the following address:
http://www.spiritualityguidance.com and email me at webproducer@hotmail.com with any suggestions, links or materials. Thank you for your most courteous participation in this project. I welcome your input. ~Dean A. Banks, D.D.
SUNDAY MORNING SERVICE WITH
DR. DEAN A. BANKS, D.D.
Welcome to our new Sunday Morning Service by Dr. Dean A. Banks, D.D.
Every week Dr. Dean will be engaging subjects that are pertinent to your growth and expansion into recognition of; respect to; and communication with your inner spirit.
Please feel free to comment or suggest topics for review. May the Divine always bless you and your families! ~Dean A. Banks, D.D.
CD/DVD
SPIRITUAL BOOKS
SAYINGS
My perception of you is a reflection of what's in your heart and your reaction to me is my awareness of you. ~Dean A. Banks, D.D.
Some people come into your life to teach you how to say no. ~Dean A. Banks, D.D.
Look from whence the money comes and to where the money trail goes and you will find the truth of those who manifest their personal agendas to foster their own financial gain. ~Dean A. Banks, D.D.
Imagination is not worrying; it is freedom from worrying because it focuses on everything that could happen and not on just what bad could happen. ~Dean A. Banks, D.D.
Those who never experience magic are those who believe only in themselves and nothing else. ~Dean A. Banks, D.D.
When we all pledge allegiance to the Spirit of God within each and every one of us, our world will become the Kingdom of God here on the Earth. ~Dean A. Banks, D.D.
The ego needs to be balanced by the Spirit of God. When the spirit is in control we are nice to others because we FEEL that way, not because the ego is trying to manipulate someone into submitting to its control. Ego can use being nice to do this; however, when you are a genuine person, it doesn't. ~Dean A. Banks, D.D.
When you channel the ego's need to be in charge of your self-survival into the spiritual desire of thriving in your Divine purpose, wonderful things begin to happen. Serendipity, synchronicity and opportunities to love, help and nurture arise. These occurrences are validations of you allowing love to balance your life. Negatively perceived challenges demonstrate a complete imbalance of your Divine perspective. "Be therefore perfect, just as your Father who is in Heaven is perfect." ~Yeshua (Matthew 5:48). ~Dean A. Banks, D.D.
What we 'feel' in our lives is our barometer of life. Feel the presence of the Spirit of God in everything and know that it will manifest what is best for all in Divine order. Attune yourself with the spirit within and know that what you think about life is not necessarily what life is. It is a reaction to what we perceive as real guided by what we 'feel' as real. Go within and BE the presence, the knowledge, the power and the creativity of the Divine Infinite Spirit of God. It is your birthright and your destiny. Manifest it today! ~Dean A. Banks, D.D.
FEELING THE BURN
I'm sure you have all heard the term, "Feeling the burn." What does this mean? Generally it means that you feel a burning sensation being generated from your muscles during an intense session of exercising. It also means that you need to feel an emotional distress to its fullest so you will remember what 'not' to do to not experience the emotional burn again.
From the physical to the emotional states of 'burning' we can come to mental and spiritual states of burning as well. When you study and study for an exam you can begin to get tension headaches and experience a state of mental 'burning'. This overdoing creates a spring-back effect and involving yourself in fairly innocuous activities alleviates the mental stress.
However, many people are so consumed by the intense reading and studying in college that they continue the rest of their lives in mediocre, innocuous and frivolous activities. But what does it mean to experience a spiritual burn? Is it either going to church too much or immersing yourself in a book that tells you whom and what God is? Is it perhaps spending too much time in your inner sanctum and not sharing your inner experiences with the world? Or is it coming to a divine revelation that so changes the way you look at life that others perceive a complete change in your personality and outlook on life?
Whatever you might feel it is it is there to make you FEEL a change in perception. We communicate with others mostly with words and body language but it is how we perceive those words and body language that make us FEEL a certain way about others' communication. In other words, we associate our feelings with our ability to effectively communicate with others. A spiritual burn results in you realizing that others' needs are just as important as yours. It allows you to experience life from a divine perspective and not an egotistical one. It affords you the opportunity to grow and expand into manifesting your Divine purpose in Divine order.
Pay attention to the physical, emotional, mental and spiritual 'burns' in your life. They create opportunities for you to stretch out of your comfort zone and become greater that you have perceived yourself to be. Feel the 'burns' and become whom and what you were created to be. ~Dean A. Banks, D.D. 
STAND UP FOR THE HELPLESS
When logic and reason are not recognized, what do you do? Try to convince someone of something when they are so rooted in their belief system that they won't question reality? Or do you simply smile and go on your way? What is the decent and loving thing to do? Stand your ground and allow others to believe their lies and continue your experience of life? Only if what THEY do has no effect on your life! When politicians and ardent followers refuse to see the truth it is up to you to not allow their 'truth' to compromise your 'truth'.
No matter they say or do stand up for the helpless like Christ did; say no to they who profess him and behave in a way that hurts other people. Don't allow their 18th Century pseudo-ethic warp your viewpoint of the truth. There is NO honor in becoming filthy rich off of the backs of others while you are paying them next to nothing. That's why we have unions; to tell the corporations and government that they will NOT get labor for next to nothing. Weekends, child labor, health care all came about from the unions. Yes, they 'forced' the corporations to have to consistently raise prices but so be it. Corporations raise prices anyway! Why do you think that they ship jobs overseas? It costs less, even with shipping, to manufacture goods from cheap labor they are taking advantage of in Asia.
They are what have caused the loss of jobs in this country and they are doing it to get rid of the labor unions so they can manipulate the market with impunity. They don't want regulation. They want more profit. They want to control your life so that you buy from them or one of the several diversified companies they own. It's a win-win-win scenario for them and a lose-lose-lose scenario for any worker that doesn't share in the profits from their labors. Greed begets greed and absolute financial power corrupts individuals to think only of themselves and their families. It is ego out of control.
The ONLY thing that thwarts this behavior is monitored government regulation. Remove that, and the greed will run rampant. We need to progress into the future by not removing the regulatory paradigm, but reinforcing it. Send the message to all of the egos that their agenda for selfishness and power will no longer be tolerated. Be true to your families, your neighbors and your communities. Stand up for mutual growth and expansion of all; not just a select few. ~Dean A. Banks, D.D.
SURVIVAL MODE
Are you happy with simply just surviving? Have you been in survival mode for so long that is comfortable to you? Do you accept mediocrity as being 'how it is'? Or are you longing for more in life? Do you desire to thrive and be happy in what you do?
Then make the time each and every day to align yourself with the Divine infinite spirit within. Listen it its guidance, take the steps it tells you to take and lend a hand to others along the way. In all of these actions you are blessed.
Be what you were created to be and thrive in this abundant omniverse. It was what you were created to do with what you have been given. ~Dean A. Banks, D.D.
COMMITTING ACTS
Whether it's the Right or the Left, if they are committing acts that are NOT contributing to the growth and expansion of all, then we must put a stop to the expression of their aberrant behavior. If we don't, then we are complicit in its manifestation. ~Dean A. Banks, D.D.
OUT OF TOUCH
What would you do if you walked into a room that was flooding to the height where people were starting to drown and someone said, turn up the water? Wouldn't you look at that person as if they were totally out of touch with reality? If someone said to open a window would you say to them that it was a good idea?
We are all drowning in debt that was created for us by corporate banks which played on our weaknesses to enjoy things before we earned them. Then they came to the taxpayers and said, "Bail us out." Well, we did. And what have they done? Hired experts to find more creative ways to bilk us out of every penny they can. There response is, 'It's business." I'm sorry, it's not all business.
There are many things in life and business is just one of them. Screwing over your brother down the street or across the world might be 'business', but it's not helping each other grow and expand. Don't allow the greedy who worship 'mammon' and 'business' to control your life.
Stand up for yourself and say no to greed and avarice. If you don't, then no matter what you tell yourself you are condoning it. Inaction is the same as no action. I will NEVER lie down and play dead! ~Dean A. Banks, D.D.
DIVINE ASSUREDNESS
How can we arrive at an understanding that the Divine truly exists? How do we deal with our inner doubts, worries and fears that what we believe in isn't the truth or isn't real? Is our concept of the Divine anthropomorphic or spiritual; existential or theoretical? Whatever you choose to 'believe' is based upon what you have thought and felt about your relationship with the Divine. Are your beliefs justified because you have adopted them from others' experiences? Are they solely based on the observations and conclusions from others' experiences or what has been written down as the 'holy word of God'? Or are your beliefs something that you have forged from your own experience with the Divine?
Concepts come and go based on your interaction with your immediate environment. As you grow and expand through your life your concepts change along with your experiences and observations. Are you flexible enough in your 'heart' to allow your understanding to grow along with your mind and body? Or are you too rigid in your beliefs to allow the possibility that your steadfast beliefs are erroneous and NOT real? The mind and body deal with experiences 'as they are' in our environments. It is the 'heart' that deals with things 'as they want it to be' and directly influences the outcome of observed events just simply by interacting with them. Following is a methodology of dealing with the inner feelings that thwart your acceptance and allowance of a complete understanding of the Divine giving you a Divine purpose to manifest in Divine order:
Dealing with Doubt – Doubt is a hesitation to believe because you are uncertain of the observations you are experiencing about its events, occurrences, situations, circum-stances or the people involved. You question these observations and don't trust the conclusions that you or others have reached. Doubt is the first step in 'not knowing' what is going on, what all of the parameters are and what will happen. It creates a feeling of uneasiness that disturbs your inner peace and forces you to investigate further or simply dismiss what is happening as not worthy of your consideration. Keep an active log of your doubts in your journal and the subsequent feelings they generate.
Are these feelings about something that has an awful or terrible outcome? Or are they inconvenient, annoying or unfortunate? The level of the subsequent feelings of experiencing doubt will determine what parameters you use to 'feel' your way through life. If you operate from unsurety these feelings will eventually expect the worst outcome possible and will develop into a state of expression known as worry. Eradicating doubt requires that you let go of your ego's perceived control that it ONLY can maintain your survival. Acceptance and allowance of the manifestation of your Divine purpose in Divine order by 'feeling' the joy of the end result helps to eradicate doubt.
Dealing with Worry – When the ego is placed in check it resorts to using exaggeration as a tool to dig in deeper. Worry is the act of tormenting yourself with disturbing thoughts and possible detrimental outcomes and expecting that you will suffer from those detrimental outcomes. It is a false expectation of a 'possible' outcome that you 'feel' might happen as a result of the 'current' circumstances. It is where your ego knows that you might find another way to deal with the circumstances and drives the point home that only it can maintain your survival. The battleground is set and if you resist what the ego presents it will persist in growing your worries to the point that you are stifled in making a move.
The only way to release the ego's perceived grip on you is to NOT engage in the battle and fight the ego. When you fight what the ego perceives as real it then generates the ultimate feeling to convince you that it is correct; the feeling of fear. Allow what it says to be understood but don't accept it as your only option. The perceived outcomes 'might' happen if the current conditions continue to exist but what if the conditions change? What then? The only way to eradicate worry about the unsuredness of an outcome is to turn it over to the Divine to unfold it in Divine order. Complete trust is necessary to eradicate any and all worries.
Dealing with Fear – Fear is an attention-getting and disturbing emotion that arises from a feeling of impending danger, the presentation of what is felt as evil or an experience of pain. Fear comes from a threat to your survival whether it is real or imagined. The ego creates a concept of individual security that must be met at all costs; even at the risk or peril of others. Fear creates an internal condition of anxiety which brings your feelings to the forefront of your consciousness. Anxiety is a state of apprehension and eagerness about the manifestation of an intense and immediate desire that in most cases is perceived and NOT real.
There are 'false' fears which are known as 'false evidence appearing real' and 'real' fears which are based on a certainty of specific outcomes from sensually perceived evidence. Confusing the two fears can be dangerous and fatal. Understanding what is 'perceived' and what is 'real' requires you to completely trust in the Divine to handle your survival and bring you into a complete state of thriving. The only way to eradicate fear is to develop an ongoing relationship with the Divine where you 'know' that you will be consistently led to safety, security and the unfolding of your Divine purpose in Divine order.
We will never be able to completely remove all doubt, worry and fear; that is not what we need to do or should even try to do. However, through the daily, ongoing and consistent practice of prayer, meditation and service we begin to integrate our individual talents, skills and abilities into the Divine wholeness of the omniverse. Our Divine purpose gradually becomes clearer and more apparent.
Utilizing the benefits of our egos is essential to our self-survival but allowing the Spirit of God to grow and expand our spirit into complete fulfillment is just as important and completely necessary to experience Oneness with the Divine. This creates the subsequent feelings of assuredness that we need to manifest our Divine destinies. ~Dean A. Banks, D.D.
JOURNEY TO ONENESS
Deep within you is a center of peace
The Divine Infinite Spirit is there
From this center came all of creation
From a single point of Divine projection
Everything was created
We sense some of this creation
Most of it we don't sense at all
It is there and we exist within it
You were created in love
You received the breath of life and became a living being
You are connected with everything that exists
And everything that exists is connected with you
You have been given the gifts of free will, grace and love
Everything you need to unfold your Divine purpose in Divine order
Your entire life is the venue in which the play of life takes place
It is your stage, your production and your vision that makes it happen
Discharge erroneous beliefs of lack and limitation
This is an abundant omniverse designed for you to grow and expand
Infuse your beliefs with the approval of the presence of the Most High
If what you do contributes to Divine wholeness then express it completely
If what you do takes away anything from another then educate yourself,
Edify yourself; work at being the best you can be
Unfold your Divine purpose in Divine order by listening to the still small voice of God
Do what the Divine instructs you to do to become completely fulfilled
Stop looking outside of yourself for the answers
Look within and experience the expanse of the omniverse
It is outside of you AND inside of you
Everything that ever was, is and will be is there…deep within
Align yourself with the presence of the Divine
Go to the Divine Source to access the presence
The knowledge, the power and the creativity that is here for you
To co-create the life that you divinely desire
Live in health, wealth, prosperity and abundance
It is your divine right, it is your destiny
Reject anything that anyone says about who you are
You are a child of the Most High God
Utilize the gifts you have been freely given to create the life of your dreams
Be diligent, be focused, and be aware
Let go of any and all distractions from becoming whom and what you were created to be
It is up to you to allow, not resist
Give your energy to that which brings you into complete fulfillment of your purpose
You can do it. God has made sure of it
Open your eyes to the truth and serve humankind with your talents, skills and abilities
That is your gift to them and your gift from God is the fulfillment of your Divine purpose
Be peaceful, be joyous, be understanding
Where you are now someone else will be someday
How you treat them is how you will grow into Divine love
They are a part of you as much as you are a part of them
When you love your neighbor you love God
When despise your neighbor you are reacting to the part of them that doesn't know God
Send them love and peace by understanding where they are
Help them to become the best that they can be and you will become the best you can be.
We are all connected with everything in this vast omniverse
We affect it as it affects us
Broadcast as much love as you possibly can
And reap the harvest of peace
Always remember that the Divine is just a breath away
Giving you everything you need to become what you were created to be
Nurture that Divine seed within
And live a blessed and loving life.
~Dean A. Banks, D.D.
GOD'S PLAN
God's 'plan' is infinite in creation and ongoing. It is the manifestation of creation and creation coming to the point of realizing itself.
The joy of understanding, the bliss of peace and expression of love are all points of realization of the ONE infinite Spirit of God within everything everywhere.
"I know the plans that I have for you, declares the LORD. They are plans for peace and not disaster, plans to give you a future filled with hope. (GOD'S WORD® Translation (©1995))" ~Dean A. Banks, D.D.
UNDER CONTROL
Those who intentionally steal another's work here on Facebook are operating under the control of their egos. Appeal to their spirit within by sending them love and kindness.
If they don't respond, then it's time to send their ego a strong message. If they don't get the message then it's time to do what is necessary so they do get the message. Tell them to cease and desist; if they don't then proceed legally.
Report them for stealing your work to your circle of friends and let it go. They will reap what they sow as you will for being pro-active. ~Dean A. Banks, D.D.
Our Daily Reading
for May 12th -
"Part 2 of 2: "You Are To NOT Feel Guilty. HONOR YOURSELF! YOU Are NOT To Blame. CUT Yourself FREE!"
by Angels Whisper
LOOKING THE OTHER WAY
What truly happens when you are looking the other way? Is it as much as you dread might happen? Or at least is it just that the circumstances are painting a picture in which you recognize a pattern that yielded unfavorable results in the past? Are you basing your emotional reactions on too little evidence and too much conjecture? Do you then try to convince yourself that you need to 'worry' about perceived outcomes?
If you worry you are projecting the idea of unfavorable results into your environment and in turn are aggravating a perceived situation instead of improving it. You are 'choosing' an emotional reaction that is counter-productive to your growth and expansion into fulfilling your Divine purpose in Divine order.
NO MATTER WHAT THINGS APPEAR TO BE YOU HAVE THE POWER TO CHANGE THEM!!! The ego is constantly trying to get the real YOU to yield to its perceived power over your self-survival. It NEEDS to justify its own existence and when it gets the real you to doubt, worry and then fear perceived outcomes, it gains an emotional foothold on your entire being. You automatically react instead of choosing to pro-act in the best interests of both you and others!
When the ego says, "Me, me, me" you respond with, "We, we, we." Let it know that you will not make selfish choices when it concerns the safety and welfare of others. This is exactly what Yeshua (Jesus) did when he said: "But he turned and said to Kaypha (Peter), "Get behind me, Satan; you are a stumbling block to me because you do not reason of God but of humans" (Aramaic Bible in Plain English (©2010). Selfish desires, when allowed to take hold, block the flow of Divine love. When consistently choosing to be selfish, one, in effect, creates a perception of themselves as being separate from the Divine.
When senseless doubt, worry and fear start to distract you from the fact that you are NEVER separate from the Divine, don't blame yourself or beat yourself up for experiencing those feelings; just channel them into Divine love by focusing on what is the best for you and others. Take the focus off of just you and consider what your thoughts, feelings, beliefs, words, actions and behaviors might do to others. Stop exaggerating the importance or significance of your perceived maladies, problems and circumstances.
Things often appear to be moving in the wrong direction when in fact they are slowing down, pausing or going in a different direction that is needed for you to understand something that is necessary for you to unfold your Divine purpose in Divine order perfectly. When you allow this process to happen naturally instead of 'worrying' about its possible perceived outcomes, you are NOT participating in the creation of these possibilities and the emotional fuel that is necessary to make these possibilities into probabilities.
Don't self-sabotage yourself by worrying about ANYTHING! The Divine has created you and will protect you when make the needs of others as important as your needs. When you hog the 'goodies' for yourself, you will pay the cost of experiencing things you might not want to experience simply because you CHOSE to be selfish. Choose to live your life to the fullest by making the concerns, desires and joy of all you encounter a priority. Then, and only then, will doubt, worry and fear lose its place in controlling your life. ~Dean A. Banks, D.D.
WHAT IS THE EGO?
What is the ego? Is it something that can be measured by science? Or is it a conglomeration of emotional environmental reactions to events, occurrences, situations, circumstances and the behavior of others? The ego is a construct of bio-chemical patterns that affords us the ability to fight or flight through the initial emotional reaction of fright. How do you evaluate whether you move toward something or move away from something? Would your 'ego' prevent you from the possibility of harm to ensure your self-survival? Is this the ego's primary purpose rooted in our reptilian brains?
Some schools of thought proclaim that there is no ego. A Course In Miracles (ACIM) is a book that proclaims "There is no 'ego', you don't have any choices and everything is an illusion that you have created [paraphrased]." I reject this ACIM baloney categorically. Why? Because it has NO basis in fact whatsoever and it is complete and utter conjecture by the personality of Helen Schucman, the author who 'channeled' this information [supposedly directly from Jesus (The Christ)]. Even her co-writer William Thetford disputed some of her 'revelations' later on after many started teaching from the book as the gospel truth.
It is true that the ego does not exist as a separate entity; it is a construct of bio-chemical patterns rooted in our reptilian brains that affords us the ability to emotionally react with 'fight or flight' in order to ensure self-survival. I choose to base my observations scientifically and not on what someone with a personal agenda has channeled. If what they have said aligns with scientific fact, then further investigation is still required and one must test these principles to validate their purported truth. Thoughts ARE energy and we do have choices. Just look around you. Would you step in front of an oncoming bus? Would you jump off of a cliff simply because you know inside that it is an illusion? Hardly!
Yet many ACIM'ers continue teaching this book as the 'gospel truth' without complete verification of its sectional or overall validity. Much like the Book of Mormon (Joseph Smith) for the Latter Day Saints and Dianetics (L. Ron Hubbard) for the Scientologists, ACIM is a contrivance based on what someone channeled through their emotional network, wrote down and presented as the gospel truth. In my opinion, based on my years of undaunted research, all three books are fabrications of the authors' personal agenda manifestations. Whether Schucman, Smith or Hubbard, all 'believed' what they were presenting as completely true. In turn, in my writings, I reveal my perceptions of reality yet I don't teach them as the gospel truth. It is the truth as revealed to me and it might not be the same truth as revealed to you.
As the perceived bridge between science and spirituality closes its gap, we are coming to see more and more that we are all connected and not separate from our environment. We have a duty to co-create a reality that is supportive to all of life and not just the manifestation of our own selfish and personal agendas. Read what others say but DON'T make it the 'gospel truth'. Take it for what it is; a personal revelation for THAT person and not you. Become what the Divine designed you to be and share Divine love with all WITHOUT personal agenda manifestation as your top priority.
No offense meant to anyone who has found solace in ACIM. What I am trying to do here is put it under a spotlight and reveal that it is someone else's revelation. I have read many Abraham-Hicks books and agree with most of what is channeled; however, I know that in channeling 'Abraham' that some of the personality and personal agenda of Esther Hicks is revealed. Much the same with Schucman's revelations. We can use them to attain an understanding of reality but not make them the gospel truth. Truth is revealed within each and every individual when you know how to seek it. Even then, you must still be aware of your part in the unfolding of the truth in Divine order. ~Dean A. Banks, D.D.
SECOND HAND INFORMATION
What is second hand information? Technically, it is receiving information from a source once removed from the actual occurrence. What does this mean? It means that the information you receive is 'colored' by the emotional reactions of the observer who witnessed the occurrence of the original information. No matter how much you trust in that source of information, it has been somehow manipulated and tainted by the relayer of that information. It is just how it is.
We all embellish and modify reality based on our emotional reaction to what we perceive as being real or illusion. Reality dictates that we move through it and perceive its truth and validity. When we blindly accept what someone says or writes we are fooling ourselves completely. We are allowing something other than the Source of all existence to dictate our perception of reality.
Go within and listen to the still small voice of the Divine and KNOW what is true and what has been modified from the truth. Before you open your Bible, your Quran or your ACIM, realize that each of these literary works are OTHERS' impressions of what the Divine is and NOT yours.
Speak to the Divine in your own terms and allow the Divine to speak to you in the silence and stillness of your inner being without the 'interpretations' of others. Peace. ~Dean A. Banks, D.D.
ARE YOU SPIRITUAL?
Everyday many of us post repeatedly on Facebook. We share ideas, concepts, humor and twists on what we accept as 'normal'. But do any of us REALLY know each other? Do you profess to be spiritual and 'in-tune' while you pass a homeless person and offer no help? Do you profess nothing and go out and help someone in need without being recognized for it? Do you wake up like a bear and curse until you get your first cup of coffee or kick the footstool in anger when you stub your toe? Do you pass by in judgment of another person because of their wrong choice in apparel colors?
Whatever our individual quirks are we all come here to Facebook and open our hearts to each other because it feels good to us. Some say it's the brain dumping dopamine when someone likes what we have said. Some say it's an ego trip of mental and emotional self-gratification, that reveals to everyone who reads what we post just how insecure we truly are. But what does it really say? Does it tell of our longing to commune with like-minded people who happen to really give a shit about this world? Our does it say that we are vain and helpless to free ourselves from our daily dopamine injection?
Whatever anyone else wants to do whether to judge, say or critique what any of us do, that doesn't really matter. What matters is that we feel we've participated in an open discussion about the kind of world in which we want to live. We gave a shit. We said what was on our minds and spoke the truth from our hearts. Don't piss on me and tell me it's raining. It's not the vain attempt to insult my intelligence but the audacity someone has to think they KNOW what is right for me. How dare they! They mostly haven't spent the time to investigate what causes our reality and what we need to do to make it grow and expand for ALL!!!
Remove yourself from selfish, self-centered and self-absorbed people. They are only out for one thing; themselves! Share here on Facebook and help others look at the way things are in a different light. Help them to see that there are more sources to use than the corporate news to become informed. Go to the library; surf the Internet; read factual blogs. Avail yourself of all the resources that are there for you to learn the truth in your world.
Would you fly in a small airplane if the pilot was blindfolded? I'm sure you wouldn't. No matter what you tell the pilot about what's out there he won't be able to navigate unless he sees the sky and the instruments. Do your own research and share your observations here on Facebook. We all need to learn from each other and our diversified experiences. It is our shared blessing. Thank you all for blessing me! ~Dean A. Banks, D.D.