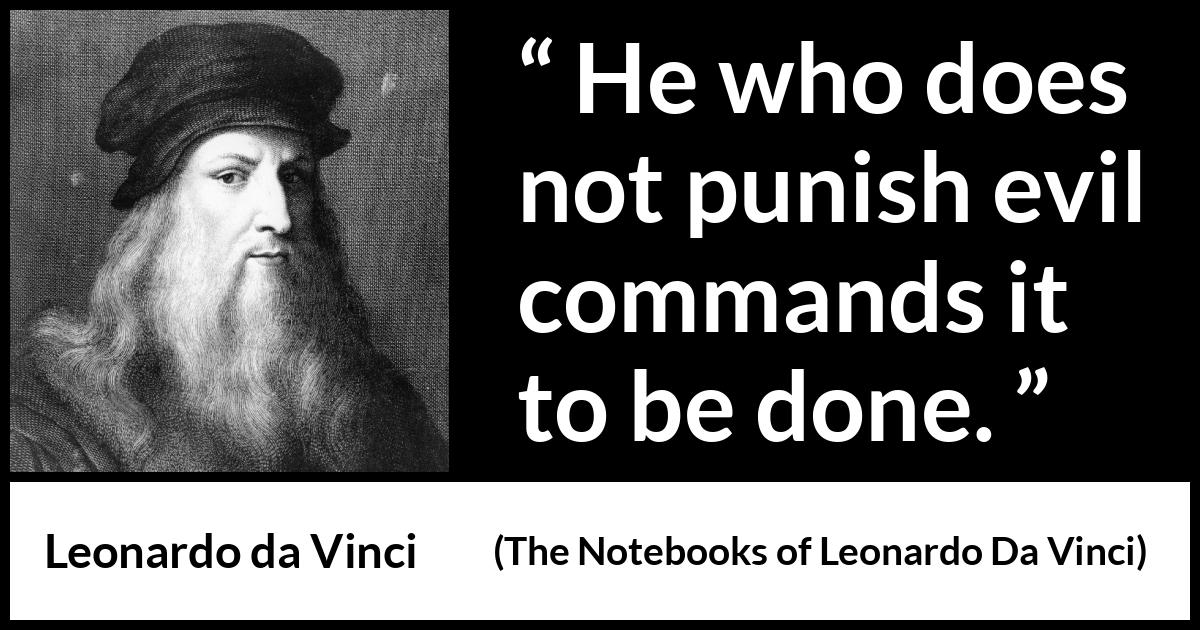 ARROGANCE

Arrogance is when anyone makes claims that they know how things work because they feel they are superior or entitled with some special knowledge. Arrogance comes from the ego and not from the Spirit of God. When you tell others how to live based on 'superior' or 'received' knowledge is not what makes you arrogant; it is in the insistence that they listen to you and if they don't they are either stupid or unawake. It is the ego effecting control, domination and manipulation upon another.
Ego resists knowledge when someone speaks with authority. A person who operates with too much ego will 'interpret' that a person who is speaking with authority is arrogant. Why? Because their beliefs are being ruffled and their beliefs are what hold them in their comfort zones nice and tucked in; safe and sound.
When I 'receive' concepts and write them down I do speak with authority on what I say. Why? Because I have listened to the still small voice within me guiding and directing me to reveal what is being imparted. Have I ever tried to force my viewpoint on anyone in my writings? I have argued with many but have always said that you take what you know is true and discard the rest.
What is revealed to me is filtered through my belief system and my experience. No matter how much I allow it not to be tainted by 'me', it will sometimes come off that way. However, when someone throws the baby out with the bathwater because they call me egotistical and arrogant, it is their egos that are resisting what has been said because of their beliefs and feelings.
I do not write for popularity contests or pats on the back. I write to help those who need it, pray with friends for healing and to be of service to all of you. If you don't agree with me I am happy. Why? Because in our debates we can learn the truth from one another. The truth enters the realm of mutual understanding when it is honed down by debate. It is never understood by stancing and posturing based on your accepted beliefs.
Please, keep challenging me. I thrive off of it. Be the best you can be to yourselves and your families. Learn from the messages I write as I learn from what you write, comment and share. Thank you for sharing your lives with me. I am forever indebted to all of you for your blessing of friendship and love. Peace. ~Dean A. Banks, D.D.
SITE HOSTING
THE WORLD ACCORDING TO ROGER
VIDEOS
SERVICE IN PRAYER
Elizabeth and I would like to invite you all to our site 'Service In Prayer'. For many months we have been led to offer a way for our online friends to have a forum to share our prayer needs with each other.
The purpose of this website is to connect with one another and share our needs for healing in whatever areas we feel we need. Please visit the website or go to the Facebook forum to post any public prayers on the Wall or PM us for private prayers.
We will pray for you or help you to find Prayer Partners to assist you in healing and realization of your Divine purpose and the unfolding of it in Divine order.
Thank you all for your support, kindness and for blessing us with your ongoing friendship. Peace and blessings to all of you and your families! ~Dean A. Banks, D.D.
OUR PAST ISSUES
Did you miss any of the issues of The Spirituality Post Daily? If so, following are the links to each and every day for you to peruse. Please visit our advertisers and help us to keep going in our service to the spiritual community of souls who long for a greater spiritual perspective on life. God bless you and your families! ~Dean A. Banks, D.D.
SPIRITUALITY GUIDANCE
What is the Spirituality Guidance Channel? SGC is a video portal designed to introduce spiritually inclined individuals to be exposed to spiritual videos, radio, teachers, music, art, books, resources and links from a selected group of teachers and requests from viewers. Each featured coach/teacher will have their own page highlighting any videos, audios, websites or printed material they have produced. This portal will be regularly promoted on the Internet through social networking and targeted marketing channels. Please visit the website at the following address:

http://www.spiritualityguidance.com and email me at webproducer@hotmail.com with any suggestions, links or materials. Thank you for your most courteous participation in this project. I welcome your input. ~Dean A. Banks, D.D.
OUR SERVICES DELAWARE
Please visit our websites and send them to anyone you think would need our services. If you are out of our area (Northern Delaware) and know someone in our area, please forward this flyer onto them. We are available for work over the next few months, so please let us know as soon as possible. ~Liz & Dean
Liz:
http://www.banksnet.com/sittingservices
http://www.elizabethmaymusic.com/
Dean:
http://www.banksnet.com/
http://www.banksnet.com/portal
http://www.spiritualityguidance.com/
~Dean A. Banks, D.D.
CD/DVD
EBOOKS
AS LONG AS WE...
As long as we be, say or do…
As long as we behave in such a way as to undermine our best interests, we will never feel the inner joy of living in whom and what we truly are.
As long as we live mostly from our heads and less from our hearts, we will continue to be flabbergasted when things don't turn out the way we think they should.
As long as we follow our beliefs we will never come to know the truth. Why? Because the real truth is beyond belief!
As long as we balance what we receive with what we give, we will be in alignment with the flow of Divine order manifesting what is beneficial for all.
As long as we live our Divine purpose to the fullest, we are being truthful, forthright and validating to that which has given us in grace, Divine love.
As long as we say no to that which 'demands' us to say yes, we are allowing the spirit to guide our journey even though we have no clue where we are, where we are going and how we will get there.
As long as we say yes to that which 'guides' us to say no, we are allowing the ego to guide our journey thinking we have a clue as to where we are, where we are going and how we will get there.
As long as we judge people instead of their behaviors, we will be caught up in that which distracts us from being that which we truly are; Divine love!
As long as we hold back that which moves us forward, we are not allowing what is natural to unfold because we are deceiving ourselves with a chance for a miracle to occur.
As long as we listen to that which diminishes our spirit, we will be on a road to self-deception that we alone are steering and driving to a destination of non-fulfillment.
As long as we love that which we feel that we hate, we will be letting go of the feeling that all is not right and replacing it with that which culminates and doesn't divide; Divine love.
As long as we hold grudges against others, we will not be free from the shackles of the ego that constrain us from sharing our spirit through Divine love. ~Dean A. Banks, D.D. \
ATHEISTS BEWARE
I enjoy debating with Atheists; especially when they say I'm arrogant and egotistical because that is exactly what is causing them to say that about me! They just don't get it and won't until they get over themselves. Ego has a great way of fooling itself and until they can see beyond it, they will never know the peace, understanding, joy and love of the Divine.
I am content and centered in where I am spiritually because I listen to the Divine within. For whatever reasons they don't, they are missing out on the most satisfying joy anyone can ever experience in life. May God bless them in everything! However, I do have one thing to say to those who refuse to go within and find their Source:
Please, don't assume because of religious dogma that a person's spirituality is dependent on it. I know that mine isn't. I have studied religions and theology and know for the most part it is people in power seeking to control the lives of others; either overtly or covertly. That's why I go within and commune directly with the Divine. No middleman and true inner peace. Drop the ego's veil of illusion, all Literary Authoritarianism and any assumptions about why others believe and have faith in what they do. Their personal relationship with the Divine is NONE of your business! It is between them and the Divine.
If you choose to 'believe' or 'not believe' in the Divine that is your right and YOUR choice. Inflicting your choices on others and demanding that they believe them is arrogance; which is borne of the ego. When you truly know the Divine modesty and being humble are your expressions and NOT arrogance.
Your beliefs are predicated on what you observe, perceive and believe. Beliefs are nothing more than repeated thoughts that you accept as true. Just because you accept them as true does not mean that they are NOT true for someone else. In your arrogance from your beliefs reveals just how much you DON'T know. If you did know, you would choose NOT to be arrogant.
Your senses are limited and don't reveal the entire picture of reality. Yet, you insist that what you observe, perceive and believe is all that there is. It is your choice to live in a bottle of ignorance and I will defend your right to do that; however, I will not defend your perceived right to berate me for the truth I have discovered within. ~Dean A. Banks, D.D.
WELCOME TO TSP DAILY!
We are so pleased with the success of The Spirituality Post Weekly Online Magazine, The Spirituality Post Daily and The Spirituality Guidance Sunday Morning Service that we have now combined them into a daily online magazine for those involved in Spirituality. Every weekday and weekend we will be featuring the writings and sayings of Dr. Dean A. Banks, D.D. Please come and visit us every day to receive inspiration, guidance and opinion on spiritual and political matters. We would like to thank you all for your support and dedication to the writings and sayings that we feature. May God bless all of you and your families now and evermore! ~Dean A. Banks, D.D.
OUR PODCASTERS
by Dean A. Banks, D.D.
Currently Bobby Hinkle, Elizabeth May Sutor and Dean A. Banks, D.D. have uploaded podcasts. Robert Yarbrough will be added soon. Just click on the podcasters placards below and click on the Podcast title. Currently there are five podcasts on Bobby Hinkle's page, one on Elizabeth Sutor's page and nine on Dean A. Banks, D.D.'s page. Stay tuned for more! Thank you for choosing us!
What is the Spirituality Guidance Channel? SGC is a video portal designed to introduce spiritually inclined individuals to be exposed to spiritual videos, radio, teachers, music, art, books, resources and links from a selected group of teachers and requests from viewers. Each featured coach/teacher will have their own page highlighting any videos, audios, websites or printed material they have produced. This portal will be regularly promoted on the Internet through social networking and targeted marketing channels. Please visit the website at the following address:
http://www.spiritualityguidance.com and email me at webproducer@hotmail.com with any suggestions, links or materials. Thank you for your most courteous participation in this project. I welcome your input. ~Dean A. Banks, D.D.
SUNDAY MORNING SERVICE WITH
DR. DEAN A. BANKS, D.D.
Welcome to our new Sunday Morning Service by Dr. Dean A. Banks, D.D.
Every week Dr. Dean will be engaging subjects that are pertinent to your growth and expansion into recognition of; respect to; and communication with your inner spirit.
Please feel free to comment or suggest topics for review. May the Divine always bless you and your families! ~Dean A. Banks, D.D.
ATTACKING ONE'S CHARACTER
An Ad Hominem attack is only valid when a person is using opinion and or circular logic in an argument. When facts cannot be substantiated or are outright ignored to enforce one's opinion on an issue, an Ad hominem attack is justified because when the facts are ignored the issue at hand is not as important as the perpetrator's ego and their expression of being proven right.
A valid argument is based on verifiable facts and ignoring those facts in order to win an argument by anyone changes the outcome of the argument because the importances of the issues and/or premises are subjugated to the ego of the perpetrator.
As long as the Ad hominem attack is not abusive or circumstantial, it can identify the weakness of the perpetrator's argument. However, if the perpetrator relents and dismisses their egotistical agenda and comes back to the issues and facts of the initial argument, then, and only then, can the argument reflect experience and not opinion.
For example, many political pundits attack an opponent based on partial truths that can be spun into a 'possibility' of them acting a certain way in the future. This is nothing more than sheer speculation based on converting possibilities in probabilities associated with past behaviors. There is no certainty here, just speculation.
However, if the proponent is charismatic enough, the sheer emotional energy exuded can influence people to ignore the facts and the truth about the facts long enough to convince them of their veracity. This is when the character of a person should be called into question. If their motivations are self-serving and designed to foment doubt, worry and fear into others, then they are not honest and possess a major character flaw that NEEDS to be identified.
Logic is not the sole progenitor of truth. Intuition must be juxtaposed with logic in order to arrive at a viable conclusion concerning the facts. Logic identifies what is readily apparent and intuition identifies what is not readily apparent. Use both systems to identify and validate the truth.
Generally speaking it is never good to attack the messenger of an issue or a fact; however, when their facts have progressed into opinions that skew the initial facts, making them aware of it can only come from identifying their perceived attempt to control the argument. Some things cannot be proven by logic and should be debated in the realm of individual understanding and not collective reason. ~Dean A. Banks, D.D.
ATTRACTION OR ALLOWANCE?
I have always followed the Law of Allowance more than the Law of Attraction. Yes, we do attract and repel 'things' in our environment only when we emotionalize them. By allowing 'things' to pass through us, we are not attaching emotional beliefs and yearnings to an outcome. We exist in a soup of energy that reacts to our emotionalized thoughts. I agree with the fact that just because we think about something that it doesn't create it. The statement of 'whatever is going on in your mind you are attracting' is true. You are 'attracting' similar thoughts and repeated thoughts that make beliefs that create programmed emotional responses to stimuli.
When erroneous beliefs and negative thoughts are allowed to pass through you they are not 'energized' with emotions. Reality is the result of our perceiving the motions and movements of energy through us, around us and from us. To deny that is not looking at reality; it is theorizing constructs and concepts to prove a point on one's own belief system. The same way the Law of Attraction does not set with some of us as 'the way it is', I have come to know it as an intellectual mind game geared, marketed and promoted to sell books and movies and lead the masses astray.
Intense study and deep meditation reveals that The Law of Allowance is more powerful because it creates reality by the simple concept of 'non-attachment' to a specific outcome and non-attachment to how your Divine desires will unfold. The Law of Attraction doesn't truly 'work' without an intense emotional desire and expectation. It is OK to desire and expect and outcome, but to be attached to 'how' it arrives is where the problems reside.
The Law of Attraction is always countered by the Law of Repulsion. If you do not feel 'worthy' of receiving the desires you expect to happen you will drive them away as they approach manifestation. Breaking up the dam that interrupts the flow of the living waters of Divine expression is the principle of 'getting out of your own way' and knowing that you are a Divine child of the Most High God and a perfect creation that is worthy of receiving the bounty of the omniverse.
Divine guidance is the key to allowing the best to unfold in each and every moment. Minimizing the ego's control in favor of Divine 'control' affords us the ability to 'foresee' the results of certain 'pathways' to fruition. Knowing when to 'zig' and when to 'zag' comes from allowing the flow of Divine love through you. Be ye therefore perfect. ~Dean A. Banks, D.D.
AUTHORITY
We hear this term many times, but what does it actually mean? Authority is the power to determine a course of action through a shared perceived sense of proper judgment. Observers accept authority figures as a reliable source of information, advice and guidance to determine their own course of action. Anything on a screen, whether a computer or television is an electronic representation of authority. When our intellectual guard is down and our emotional reaction is up figures that appear on the 'screen' have a subconscious perception of being those with 'authority'.
During college I decided to take a class in Symbolic Logic. The professor told our class that we would be using a part of our brain that we had never used before; and that it would hurt. He was right. He stated that most people don't think; they emotionally react. Again, he was correct. Over the course of the class I struggled with critical thinking until I embraced it completely. I desired to be an accurate observer and not be emotionally swayed by those with 'charisma'. It wasn't easy deprogramming myself from the accepted wisdom of my family. After all, when I was 18 I voted for Nixon. Big mistake. Later, I went to seminary school to learn more about my beliefs and the beliefs of others.
Being fascinated with Deductive Logic, I decided to investigate Inductive Logic. The professor who taught this class was a Ph.D. whose knowledge was incredible. Our final assignment for the class was to view the pep rally at the college football stadium where President Reagan was giving a campaign speech. The professor obtained an advanced copy of the speech and we were to break down the language by the principles of Inductive Logic and compare 'how' the speech was delivered at the pep rally to determine exactly what President Reagan said. Statements from him like, "What a great land, this country of ours!" drew massive cheers and arm jabbing. However, to my surprise, my analysis revealed he had said NOTHING! He was emotionally riling up people to 'react' to what he was saying instead of challenging what he was saying, He was a master communicator and knew which buttons to push on the average 'reactive' person. Another lady and myself were the only ones in the class to get A's on this assignment. When I turned in the assignment I wasn't sure that my analysis was accurate but soon learned that it was.
Years later, I watched a TV program with Rush Limbaugh and saw the same style of rhetoric against Bill Clinton. I tuned in every night and had a good laugh because he was actually FUNNY. After his TV show died a miserable death, he ventured back off again into radio. As the years went by he became more and more abrasive. He had mastered his baritone voice, the cadence of his word delivery and the descriptive terms that were just slightly above the understanding of his audience. Most magazines and successful talk show hosts target their words and speech to a 7th grade reading level because that's where the average mass audiences' level of comprehension exists. Rush is a master at appealing to a non-discerning audience who don't, and won't, investigate what he says. He is an authority figure because his voice is heard in mechanic shops, offices and homes every day. He is hammered into your head as the 'voice of reason' when in fact he is the 'voice of repetition'. He AND his advertisers know this and use it to sell products and services. If you advertise with Rush, advertisers know there will be millions listening. They know that while he lulls you into a state of acceptance because of his image of authority they can plant an association of the usefulness of their product or service deep in your subconscious.
When you go to the store or shop on the Internet you are automatically drawn to that product or service and you don't even know why. Rush has been consistent over the years and advertisers loved him. Every day he brought attention to their products and services with sensationalism and authority until he went over the line. He insulted a woman who WASN'T a public figure. Not only has he opened himself up for a slander and defamation of character lawsuit, he has now drawn attention to the fact of his own MAJOR character defects. His 'brand' is now tainted and the backlash is enormous. He has attacked a single college woman who has a right to a private life, even though she testified before Congress about her personal situation. He called her a 'slut' because of what he 'thought' was her lifestyle. He placed himself as her judge, jury and executioner. He revealed his flaws and condescension because he allowed his anger to control his delivery.
Just like Pat Robertson, the older he gets, the more he lets things 'slip' without thinking them through. Rush gave a half-hearted apology that the woman didn't accept because she knew it wasn't sincere. She used her discerning mind to pinpoint the maneuver he was trying to pull. Why do you think Rick Santorum made the comment about people attending college? Is it because he doesn't want them to have a discerning mind by learning critical thinking? His comment was aimed at a non-educated base to move them emotionally. Rick Santorum has a B.A., M.B.A. and a J.D. He went to school for many years and learned how to manipulate people by what he says and HOW he says it. He is another master communicator of partial facts designed to motivate people on an emotional level.
In all fairness, so is Obama. He knows how to motivate people as well. The difference is that he spent years educating himself and helping his community realize the goals they sought. In order to develop a discerning mind we need to learn how NOT to emotionally react to what people say. We need to analyze what they say based on the merits and not the technicalities. Don't be swayed by those who are in positions of authority. They don't live your life or walk your path. Use your mind to sift through the facts and allow your heart to feel whether or not they are telling the truth. Talk to others and understand their feelings but always come to your own conclusions based on the facts and NOT someone else's opinion. Your survival and ability to thrive will depend on it. Not only yours, but every else's as well. Choose wisely and make the guidance of the Spirit of God your true authority! ~Dean A. Banks, D.D.
WEATHER
VIDEOS
SPIRITUAL BOOKS
DONATIONS
CD/DVD
BE AT PEACE

One day all that you have ever thought about, dreamed about, felt, spoke, acted on and expressed will be gone. You will wake up in spirit and say, "Why didn't I live in my Divine purpose every day of my life?" Now I understand why I was in a body and I want to get back in order to share Divine love! Why wait for that moment after you leave your body? Why not share Divine love now and never have any regrets? What's stopping you? What's holding you back? Is everything else really THAT important? Or have you chosen to make other things more important than living your Divine purpose in Divine order?
Your body will give out one day no matter how well you eat, exercise and meditate. When it does, will you truly be happy? Will you look back on your life with your last breath and feel that you gave your best and did your all? Or will you take that last breath and slip off into oblivion feeling remorseful, regretful or guilty?
It is your choice to live in the crotchety Scrooge mode or live in the reformed Scrooge mode while you still have a chance. When you take your last breath feel good about your life and the fact that you shared Divine love. Only spirits who know peace have the choice to come back and live again with a body as a living soul. As within, so without. As above, so below.
It turns out that how you live in sharing Divine love defines exactly who and what you are. If you listen to the large 'head' voice of your ego too much you will make mistake after mistake until you realize that you need to hear the still small voice of the Divine; it is your 'heart' voice. This voice speaks in silence. But how can a voice speak in silence, you might ask? It's actually quite simple.
That which you hear with your ears varies from chaotic noise to beautiful music to the sounds of nature. That which you hear with your heart is the feeling of love that guides you to be at the right place, at the right time and with the right people to effectively share Divine love. Be at peace within and when your life comes to an end you will remain at peace.
Smile with your last breath. The Divine is always there patiently awaiting your expression of Divine love. May the awareness of the Spirit of God within you always be true in your heart. ~Dean A. Banks, D.D.
BEHIND THE SCENES
How long do you have to hold onto your faith and trust in the Divine? All of the thoughts, feelings, beliefs, actions and behaviors that you experience chip away at your faith and trust when you allow them. Do you leap toward the worst possible outcome as the only option available to you? Or do you stand firm on the divine promise of protection?
Recently, a friend of mine who has kids and works as a nurse had cashed her paycheck and returned to work. She had some bills to pay in cash and somehow her $900 in cash was stolen. No one came forward and she didn't know what to do. I saw her and said to her that somehow, God would bring another opportunity for her to make more than that.
God's omniverse might appear to be chaotic, but Divine order moves natural order to unfold our Divine purposes. She is still trying to make up for this loss. When she found out that last year my wife and I were facing the possibility of losing our home, she boldly offered to take a title loan out on her car to help us. Here is a woman who suffered a great loss personally from her perspective and offered us help. I burst out in tears because of the love and giving in this woman's heart. I graciously thanked her and turned her down because we know that there will be another way. However, to know that someone who has very little was willing to put herself on the line brought me to tears.
There are good people in this world; in fact, there are GREAT people in this world! Hold onto your faith and trust in the Divine. How long you might ask? Until the eleventh hour, the fifty-ninth minute and the fifty-ninth second! When the clock strikes twelve the mercy and protection of God will come ushering forward and you will know just how great the Divine is and how great his children are.
This woman had to go back to Africa and help her family. She had no money and one of the ladies that she worked for gave her the money to fly home and help her family. God works in ways that we might not see or understand but we should always know that we are provided for and loved. The Divine orchestrated the blessing of us being able to keep our home as well.
Thank God for all that unfolds and you will be blessed with the peace, understanding and joy that Divine love brings. Be ye therefore perfect! ~Dean A. Banks, D.D.  
BEING IN SPIRIT
Being in spirit you can hear what cannot be heard, see what cannot be seen, smell, taste and touch what cannot be perceived. You are experiencing the feelings of being at home in the bosom of the Lord. Eternal peace, total understanding and endless joy are the fruits of being in spirit. It is the well of knowledge, the presence of love and the power of creation; nestled within your body and expressing through you.
Yet day after day, hour after hour and minute after minute we 'exist' in the outer world and ignore the spirit. The very spark of creativity within us is relegated to the back seat while work, entertainment and indulgences take priority. The one slice of our day that we really need to balance our body and spirit is moved down the list in favor of the things we perceive we need to do.
Nothing, nothing, is more important than your regular daily communication with the Divine. It is the only 'thing' that will fulfill you, invigorate you and bless you with the understanding of your Divine purpose. If you truly want to become who and what you were created to be allow Divine order to 'handle' anything and everything that distracts you from deeply meditating on the Divine. It is the most important part of your day for it is the time when you experience life beyond your limited senses and delve into the realm of Divine bliss.
We are the expression of the omniverse. Universe means "one song"; omniverse means "all songs" in the Divine chorus that express the many different aspects of the ONE. I use the term omniverse because it acknowledges all of our parts in the ONE. Meditation creates a channel of Divine love that bridges the multiple levels of reality.
Being here now is being in spirit and ONENESS. Our 'universe' is just one of many universes that exist in the 'omniverse'. Multiverses are many different dimensions of the omniverse. We exist within a soup of dark energy, dark matter, energy and matter. We are all inextricably tied and connected to our environment; whether we sense it or believe it or not.
Be loving, kind and good to YOU by making the time, no matter what, to commune with the Divine daily. After all, the Divine created you, nurtured you and blessed you with grace, free will and co-creativity. Being grateful for that is all you need to effectively grow and expand into whom and what you were created to be. Peace and blessings to all of you. ~Dean A. Banks, D.D.
BEING IN TOUCH
WITH YOUR FEELINGS
If you truly knew what you should do next you would 'feel' whether it was wrong or right. Being in touch with your feelings means that you 'listen' to what they are telling you and you act accordingly. If you feel a wrenching in your gut it means that either you shouldn't proceed or that if you do you should be extremely focused on the tasks and hand and NOT be distracted. It means that you are in tune enough with your feelings that you listen to them and make effective choices.
Your five senses of touch, taste, smell, hearing and sight 'feel' electromagnetic and mechanical frequencies and input their differences in potential to our brains. Our brains then make 'copies' of the sensory input as thoughts and images and the feelings these thoughts and images generate. It then 'stores' them in our subconscious minds for the 'predictive' future anticipation of events, occurrences, situations, circumstances and the behaviors of ourselves and others.
Our brains anticipate our next 'moves' based on our observation of our environment filtered through the previously programmed experiences and feelings stored in our subconscious minds in order to 'predict' and 'anticipate' what our next behaviors should be in order to maintain our safety and security. The feelings that we store and accept as true in our subconscious minds are integral in how we proceed. When thoughts are repeated with the feelings underlying them they become beliefs.
Our beliefs get stored in our subconscious minds and if they are erroneous and not accurate they can affect not only our safety and security, but our growth and expansion as well. Always test what you believe by understanding why you are feeling what you are feeling. How do you do this? You experience what you feel to its deepest level, ask for Divine guidance, seek that guidance in the peace and quiet of the spirit within and knock on the door of serving others.
The acid test is always, does it benefit all or just me? If it benefits everyone then you should feel good about it. If it benefits just you and hurts another, then you should feel bad about it. If you don't, then your ego is in command and NOT the Spirit of God. Get in touch with your feelings everyday by praying for direction, meditating for guidance and serving others with Divine love. You will come to KNOW which way to proceed instead of 'believing' which way to proceed. Be ye therefore perfect! ~Dean A. Banks, D.D.
BEING PERFECT
Please tell me something: What don't you understand when Christ said, "Be ye therefore perfect, even as your Father which is in heaven is perfect." Does it mean that you tell others that they aren't perfect divine beings? Does it mean that you keep saying it's alright NOT to be perfect? Do you tell yourself that you didn't succeed because you aren't perfect? Well, I have news for you. The more you keep saying that you aren't perfect the more the omniverse will respond with evidence to prove you right!
The Divine at the center of your being IS perfect. You can channel that perfection in everything that you do when you stop 'believing' that you aren't perfect; just as you are! God did not make a mistake when you were created. God was on point and so should you be! Stop thinking, saying and doing things that support ANY beliefs that you are not a child of the Most High God created in divine perfection just as you are!
When you continually declare your imperfection you are aligning yourself more with your ego than with the Infinite Spirit within you. Every day declare your perfection as a creation of Divine love and you will be aligning yourself with Divine order. It is in this alignment that you can effectively express your Divine purpose.
Don't listen to those who try to convince you that you are a sinner and fall short of the glory of God. That is pure and utter hogwash generated by the Catholic and Protestant Churches to control, dominate and manipulate you. Christ is the one who said that we should be perfect even as our Father is perfect. Do you listen to him or do you listen to those who are in your pocket?
You are perfect just as you are. God does NOT make mistakes and He didn't when He created you! God is perfect and so is his Creation. If you believe anything other than that you are  'believing' what some person said and NOT God!
Accept your inner divinity and let it shine forth in manifesting your Divine purpose in Divine order. Anything else is you believing in imperfection and the reflection of that will be your experience in your life. Start projecting the perfection of Divine love and experience the reflections of health, wealth, prosperity and abundance. Be ye therefore perfect! ~Dean A. Banks, D.D.
BELIEVING OR KNOWING?
I believe we are the individualized expressions of the Spirit of the Infinite Creator God. We are the eyes, ears, arms and legs of the Divine in action. We are extensions of the Divine Spirit within each and every one of us.
But what I believe doesn't really matter. What matters is what I KNOW. I know that the Divine is within me just as it is within everything in Creation. How do I know this? Because I have thoroughly investigated the world's religions, philosophies and belief systems and realized that they are mostly human made!
What the Divine reveals to you in deep meditation is from the essence of all of life. It is the center of well-being that shares Divine love through your inner heart into your everyday life. In the stillness and silence of your inner well-being reside the answers to everything you would ever need to know. You gain knowledge from understanding information and you gain wisdom from understanding knowledge. By allowing your imagination to run free you are allowing the Divine to bless your life.
From the stillness and silence of the Divine Infinite Spirit of God springs all action on the canvas of the perceived dualistic reality. What we sense and experience is a 'copy' of that reality in our brains and what we 'feel' within the depths of our beings is the guidance and experience of the Divine.
Our daily challenge in life is let go of what we believe and live from what we know within. We were created from and are the embodiment of Divine love. In that sense, we live in Oneness with the Divine at all times. Some of us just don't know this and might not ever know this. Our duty is to share Divine love and knowing with all and not try to make anyone believe or not believe in God. It is not our duty to 'save' anyone else from 'sin' or aberrance. It is our duty to accept responsibility for it and share Divine love to make the aberrances in our world change.
We are blessed when we operate from our inner knowing and let go of what we have been taught to believe. It is in our holding to our erroneous beliefs that we separate ourselves from God. Our egos will fight and resist what we perceive as being against us instead of simply allowing it to pass through us unfettered by our erroneous beliefs. Choosing to know Divine wisdom instead of parroting the ego's beliefs is never a battle; it is a simple allowance of what is to be what it is without attaching our beliefs to it. Peace. ~Dean A. Banks, D.D.
CD/DVD
BEYOND YOUR SENSES
Atheists rant and rave about the 'fact' that there is no God. What they are referring to as a 'deity' is their perception of an 'external' deity and is not the Spirit of God! The Spirit of God is not 'out there' but within each and every one of us. I have been asked by a friend to 'rethink' my explanation of living under the 'rule' of the ego as opposed to living from the Spirit of God. I will NOT rethink what I have said because it CAME from that same spirit within me; not from the external atheistic viewpoint that in itself is valid when you speak of an external 'deity'; but NOT about the Spirit of God within.
Look within, dear friends; for that is where the Spirit of God exists guiding and directing you to health, wealth, prosperity and abundance. Peace, understanding, joy and living in Divine love only come when you recognize, listen to and live from the Spirit of God within. Everything else comes from your ego and NOT from the Spirit of God.
The funny thing about the atheistic viewpoint of life is that it is the egos of the atheists that are denying God to edify their own existence. That is why their egos refuse to acknowledge a Higher Power; it threatens their egos' selfish command structure. They cannot see 'beyond' themselves because they are completely absorbed in 'self' without any regard for 'SELF'. The 'proof' that they offer is based on the perceptions of the perceived dualistic reality reflected on the omniversal stage. They don't seem to understand or even care about the fact that their perceptions are electro-chemical copies in their brains that come from the limited reception of their senses.
The majority of existence is in the realm of what we cannot sense and they base all of existence only what they can sense. Don't entertain the entirety of existence on the atheistic viewpoint because it doesn't reveal what transpires in 95% of omniversal existence (dark energy and dark matter); it is limited to 5% of the 'sensed' omniverse (energy and matter).
Don't be fooled by what you sense as being all that there is. The unseen drives the seen and just because you can't sense it, doesn't mean it is not there! Only a fool denies what is beyond in favor of the limitation of the senses. Am I calling all Atheists fools? You bet I am!  ~Dean A. Banks, D.D.
BLESSED ARE THOSE
What do you value? Do you value truth and honesty? Do you value the sanctity of life? Do you value yourself enough to be kind to others? Or are you just saying the words without the intention of meaning them? Only YOU know that. If you are a person that truly loves the Divine you will do the right thing NO MATTER WHAT others say about you.
They might call you crazy; they might call you stupid; they might call you a liar. As long as YOU know your Divine stability, your access to Divine knowledge and your expression of Divine truth, no one else can harm you. They will bite at your heels, ruin your reputation and boil you in oil but never, NEVER back down to their egos and their lies!
They WILL pay somehow for their aberrance and so will you if you let them get to you in any way. Maintain your peace, live in the truth and allow their aberrances to pass through you unfettered by reactive emotions. Your maintenance of peace is your greatest armor of Divine love.
They will be found out for their lies and manipulations someday. It is not your job to bring this about; they will engineer their own undoing when they need it the most. Be forthright, love God and live in the truth. The evil ones will have to deal with themselves. Trust in the Divine. Know the seven blessings of Divine trust!
"Blessed are you whenever they revile you and persecute you and they say every evil word against you for my sake, in falsehood. Then rejoice and triumph, because your reward is great in Heaven, for just so they persecuted The Prophets who were before you." ~Yeshua, Matthew 5:11,12 (Aramaic Bible in Plain English)
Blessed are those who see themselves in others; for they will be guided to respect that which they don't understand. ~Dean A. Banks, D.D.
Blessed are those who strive for greatness; for they are becoming what they were created to be! ~Dean A. Banks, D.D.
Blessed are those who allow the misgivings of others to pass through them without pain; for they are on the path to expressing their own divinity. ~Dean A. Banks, D.D.
Blessed are they who boldly step out of their comfort zones; for theirs is the realization of their Divine purpose. ~Dean A. Banks, D.D.
Blessed are they who are patient in the unfolding of Divine order; for theirs is the bounty of joy, understanding and peace. ~Dean A. Banks, D.D.
Blessed are they who listen to their hearts; for in their listening to Divine guidance they are comforted and fulfilled. ~Dean A. Banks, D.D.
BLINDED BY SCIENCE?
Are you blinded by science? Science is NOT the final word on establishing the authenticity of anything because it relies on observations of the reflections in the perceived dualistic reality. When you are in the soup and your every action affects the color of the soup, your viewpoint is tainted by your ability to observe what is available to the senses. Only when you get out of the soup can your observations not be tainted by your presence in the soup. That's why science is not the 'be all and end all' of understanding existence. It is 'a' way of looking at things and not 'the' way.
Your senses are limited. They only pick up ranges of frequencies which are the rate of vibrations of objects and energy. If something exists 'beyond' your ability to observe and subsequently perceive, then does it still exist? Of course it does! It's just that YOU have not been able to observe it! This is why science has discovered the fact that the results of certain experiments are 'altered' by the observer.
I 'believe' what science reveals to our consciousness; however I also know that what it reveals is based on the limited ranges of the senses and not on what our inner consciousness 'knows'. Any system that is solely based on limited and restrained observations can only yield a 'partial' view of reality and not one that incorporates 'all' of our experience.
Regardless of what truly exists, an 'art' like Astrology, when practiced combining empirical and rational observations, shows only 'tendencies' in a person. That's why, to me, the only practical form of Astrology is an art form of symbology and NOT a scientific observatory analysis.
Science, which is based on hypothetico-deductive model of reasoning, is based on an empirically observed method of fact gathering and a rationalistic logical derivative of consciousness evaluation. Since any form of consciousness that is involved in the determination of conclusions has an effect on what it is that it is concluding, reveals that it is only 'a' method of knowledge and NOT 'the' only method of gaining knowledge.
Imagination affords us the ability to see 'beyond' what our senses reveal. It affords us an experience by which we can 'speculate' how things are and not just relying on what we observe they are. As Einstein once said, "I'm enough of an artist to draw freely on my imagination, which I think is more important than knowledge. Knowledge is limited. Imagination encircles the world." ~Dean A. Banks, D.D.
PERFECTION PERSONIFIED
What does it mean to be perfect? Is it the same meaning in the biblical sense? Or is it a condition of 'becoming' perfect?
Stewart Eden, a Christian writer, describes it as follows: "Webster's dictionary defines "perfect" in many different ways.  As an adjective, it is defined as:  a) being entirely without fault, b) accurate, c) expert, proficient, d) pure, total, and e) mature.  As a verb the definition is:  "to bring to final form." The definitions of the Hebrew and Greek translations of "perfect" are very similar.  In the New Testament, the Greek word predominantly used meant "complete" or "mature."  In the Old Testament the Hebrew word, 'tam', was frequently used.  Its definition is unique and means "morally pious."  Another frequently used Hebrew word "shalen" meant, "without defect or blemish."
Based on these definitions we can read and understand the literal truths of the Scriptures. God does not require perfection to enter the kingdom of heaven, but rather "His love will perfect or convert our soul as we live out His law in our hearts, minds and actions ~The Fellowship."
In the spiritual sense, perfect means to be 'complete', mature in the understanding of spirit and aligning with your inner spirit to live from your true 'form'. How many times have you heard people saying "I'm not perfect" and being proud of it! If you truly seek perfection than STOP saying that you are NOT perfect. What you resist persists! Get it?
Proclaim your divine perfection and bring it into the world each and every day! All of us make mistakes and that is NOT what we should be focusing on; we should be focusing on our divine perfection and NOT our trivial faults! It is all in moving from what you believe about yourself into what you KNOW about yourself!!!
In the old Aramaic being perfect was being morally pious; this doesn't mean that you put others down but that you accept and live 'in' the gifts of the spirit. Those gifts are peace, understanding, joy and Divine love. It is what is freely given to us through Divine grace. Yet many NEVER proclaim those gifts because they look down on themselves because they 'believe' that is how they should be humble.
What a crock? Being humble means understanding your place in regard the places of others, showing mutual respect and sharing Divine love. Be ye therefore perfect! ~Dean A. Banks, D.D.