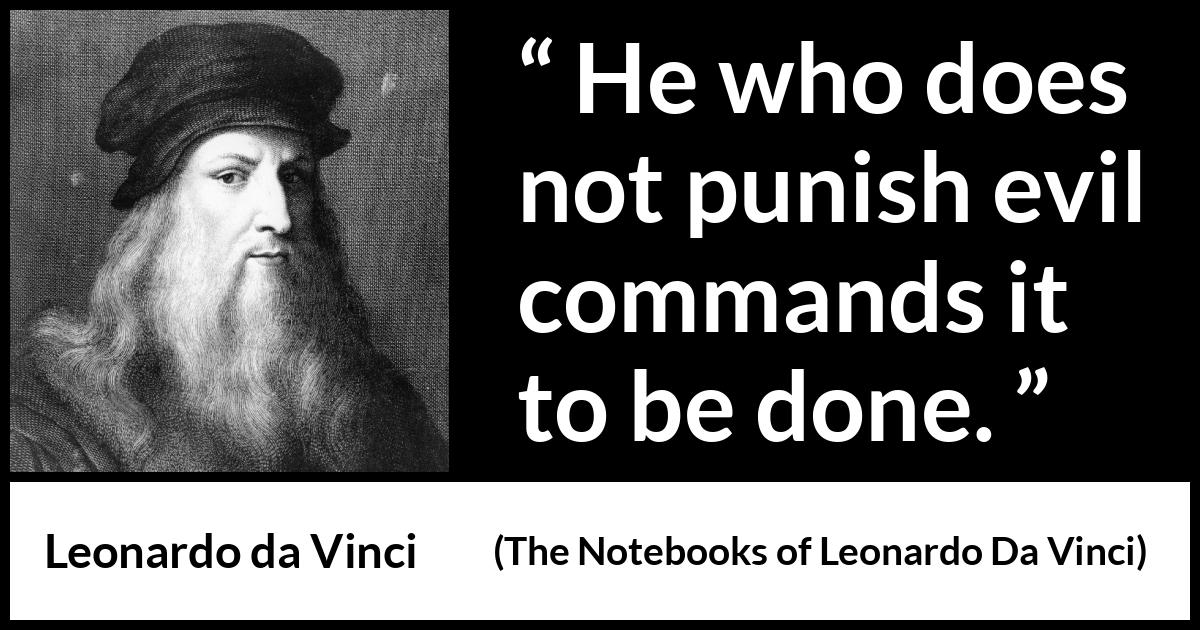 ARE YOU A THINKER?

Are you a thinker? Do you think or do you just emotionally react to your environment because evaluating its repercussions is too much work? Would you rather watch life on the internet or TV than go out and participate in it? Do you spend time designing your life to actualize your purpose or waddle in a vacuous membrane of ongoing distractions?
Yes, thinking is work. It is the ability to USE your conscious mind to reason, remember experiences and make rational decisions (dictionary.com). Also, it is the ability to employ one's mind rationally and objectively in evaluating or dealing with a given situation (dictionary.com).
When you go the extra mile by observing the facts, evaluating their consequences and discerning their outcomes, you are employing the process of critical thinking. Critical thinking is the mental process of actively and skillfully conceptualizing, applying, analyzing, synthesizing, and evaluating information to reach an answer or conclusion (dictionary.com).
It requires an open mind that rejects making conclusions until all of the facts have been collated and considered. It does not jump to conclusions based on sketchy information and seriously considers the source of any information. When you look at things as they are and don't deny the existence of things outside of your purview, you have a level playing field for you to actually think about whether things are beneficial to yourselves and others.
If something doesn't feel good to you after you have thought about it considerably, it is your emotional guidance system filtering down information that manifests as feelings that go beyond the logic of critical thinking. It is the balance between these two systems that allows you to make the right moves at the right time and with the right people to actualize your purpose.
Thinking rationally requires work. It means that you must thoroughly investigate the facts and information about the facts in order to separate it from opinion. Evaluation of the facts requires honesty in observance, accurate perceptions untainted by erroneous beliefs and removal of any and all yearnings to manifest a predefined agenda.
Wallowing in a pool of overwhelming emotion caused by incessant distractions is NOT the solution. Balanced thinking and feeling about your concerns and listening to the still small voice of God are the ways to navigate in the perceived dualistic reality. It will keep you focused and on point in becoming who you were created to be. ~Dean A. Banks, D.D.
SITE HOSTING
THE WORLD ACCORDING TO ROGER
VIDEOS
SERVICE IN PRAYER
Elizabeth and I would like to invite you all to our site 'Service In Prayer'. For many months we have been led to offer a way for our online friends to have a forum to share our prayer needs with each other.
The purpose of this website is to connect with one another and share our needs for healing in whatever areas we feel we need. Please visit the website or go to the Facebook forum to post any public prayers on the Wall or PM us for private prayers.
We will pray for you or help you to find Prayer Partners to assist you in healing and realization of your Divine purpose and the unfolding of it in Divine order.
Thank you all for your support, kindness and for blessing us with your ongoing friendship. Peace and blessings to all of you and your families! ~Dean A. Banks, D.D.
OUR PAST ISSUES
Did you miss any of the issues of The Spirituality Post Daily? If so, following are the links to each and every day for you to peruse. Please visit our advertisers and help us to keep going in our service to the spiritual community of souls who long for a greater spiritual perspective on life. God bless you and your families! ~Dean A. Banks, D.D.
SPIRITUALITY GUIDANCE
What is the Spirituality Guidance Channel? SGC is a video portal designed to introduce spiritually inclined individuals to be exposed to spiritual videos, radio, teachers, music, art, books, resources and links from a selected group of teachers and requests from viewers. Each featured coach/teacher will have their own page highlighting any videos, audios, websites or printed material they have produced. This portal will be regularly promoted on the Internet through social networking and targeted marketing channels. Please visit the website at the following address:

http://www.spiritualityguidance.com and email me at webproducer@hotmail.com with any suggestions, links or materials. Thank you for your most courteous participation in this project. I welcome your input. ~Dean A. Banks, D.D.
OUR SERVICES DELAWARE
Please visit our websites and send them to anyone you think would need our services. If you are out of our area (Northern Delaware) and know someone in our area, please forward this flyer onto them. We are available for work over the next few months, so please let us know as soon as possible. ~Liz & Dean
Liz:
http://www.banksnet.com/sittingservices
http://www.elizabethmaymusic.com/
Dean:
http://www.banksnet.com/
http://www.banksnet.com/portal
http://www.spiritualityguidance.com/
~Dean A. Banks, D.D.
CD/DVD
EBOOKS
ARE YOU BEING BLOCKED?
When you come to a blockage on your path you have several choices. You can turn around and go back, run into it head on and either bounce backward or crash through it, climb or jump over it, dig under it or find a way to go around it.
It is there for a reason; to make you think and feel your sense of purpose and make a decision as to whether you should continue forward to manifest that purpose or retreat and regroup your thoughts and feelings about your purpose. It has nothing to do with whether you 'believe' or not in the manifestation of your purpose but whether or not you 'trust' in the Divine to guide you through the perceived blockage.
Our perceptions give us snapshots of reality in order for us to sort out their meanings to us in regard to our self-survival. Is it worth it to go past the blockage? Will we get hurt or frustrated? Is it safer to turn around and go back? Are we meant to get this far to realize that we're on the wrong path? Or do we have enough faith to completely trust in the Divine to get us past the blockage in ways we might not have even considered?
Anything that is worth something to our growth and expansion requires that we trust enough to go beyond any and all perceived blockages. It is not meant to be hard or easy; that is our subsequent 'perception' of it. It is meant to develop a character of Divine trust through the faith in the fact that we have been blessed with Divine gifts that are seeds within us; seeds that are meant to grow with the watering of faith in the fertile soil of Divine trust.
Be a farmer of truth and know that when you activate those seeds they will grow by you trusting in the Divine completely. Anything else than complete trust will create blockages for you until you learn that lesson! Shelve the yearnings of the ego and follow the desires of the Divine. Your trip will be eventful and any and all blockages will be surpassed through you knowing that Divine trust will bring you to your destination unharmed, unfettered and completely fulfilled. Be that which grows and expands into complete fulfillment and unfolding of Divine purpose! ~Dean A. Banks, D.D.
ARE YOU WORTHY?
Why do we sometimes feel that we aren't worthy of being blessed by the Divine? Why is it that we emotionally back ourselves into a corner to force ourselves to make a choice to only rely on ourselves? Is it because we fear that the Divine might want us to do something other than what we have our hearts set on? Or is it that we want to be in control to justify our own feelings of accomplishment and power?
Whatever it may be, our egos continually create scenarios for us to react to emotionally to be in control over our lives. We create emotional 'buttons' that we put out in front of us daring others to push them to convince ourselves to listen to the yearnings of our egos. It is a fool's game that we have to deal with every day of our lives.
If we choose to emotionally react to what we believe is happening to us, the self-survival mechanism of our ego comes into play. We either run toward (fight) or run away from (flight) that which we perceive as being threatening to our survival. If we choose to spiritually proact, we allow that which is to be and we don't attach any emotional baggage to it. We simply accept its occurrence and move on.
But what are the advantages to this, you may ask? It is when we become too emotionally involved in our experiences in life is when we become distracted from unfolding our Divine purposes in Divine order. We get sidetracked by what we 'believe' is important and substantial to our existence instead of what we 'know' is important. Living for the mutual fulfillment of all means that we forego being reactive emotionally in favor of being proactive spiritually; in essence, we get rid of what we don't need in favor of what we do need. However, we still need to feel worthy of receiving it!
If we choose to allow the Spirit of God to guide us we stop emotionally reacting to our ego's yearnings and we proact from the Spirit of God sharing Divine love with everyone. We allow the Divine to steer the course and we sublimate our egos to being the co-pilot or passenger.
When we actively do this we align ourselves with Divine order in order to fulfill our Divine purpose. We live from the Divine love that we are and not from the selfishness of our egos. We know that we are divine beings that are worthy of living in perfection! Be ye therefore perfect. ~Dean A. Banks, D.D.
ARROGANCE
Arrogance is when anyone makes claims that they know how things work because they feel they are superior or entitled with some special knowledge. Arrogance comes from the ego and not from the Spirit of God. When you tell others how to live based on 'superior' or 'received' knowledge is not what makes you arrogant; it is in the insistence that they listen to you and if they don't they are either stupid or unawake. It is the ego effecting control, domination and manipulation upon another.
Ego resists knowledge when someone speaks with authority. A person who operates with too much ego will 'interpret' that a person who is speaking with authority is arrogant. Why? Because their beliefs are being ruffled and their beliefs are what hold them in their comfort zones nice and tucked in; safe and sound.
When I 'receive' concepts and write them down I do speak with authority on what I say. Why? Because I have listened to the still small voice within me guiding and directing me to reveal what is being imparted. Have I ever tried to force my viewpoint on anyone in my writings? I have argued with many but have always said that you take what you know is true and discard the rest.
What is revealed to me is filtered through my belief system and my experience. No matter how much I allow it not to be tainted by 'me', it will sometimes come off that way. However, when someone throws the baby out with the bathwater because they call me egotistical and arrogant, it is their egos that are resisting what has been said because of their beliefs and feelings.
I do not write for popularity contests or pats on the back. I write to help those who need it, pray with friends for healing and to be of service to all of you. If you don't agree with me I am happy. Why? Because in our debates we can learn the truth from one another. The truth enters the realm of mutual understanding when it is honed down by debate. It is never understood by stancing and posturing based on your accepted beliefs.
Please, keep challenging me. I thrive off of it. Be the best you can be to yourselves and your families. Learn from the messages I write as I learn from what you write, comment and share. Thank you for sharing your lives with me. I am forever indebted to all of you for your blessing of friendship and love. Peace. ~Dean A. Banks, D.D.
OUR PODCASTERS
by Dean A. Banks, D.D.
Currently Bobby Hinkle, Elizabeth May Sutor and Dean A. Banks, D.D. have uploaded podcasts. Robert Yarbrough will be added soon. Just click on the podcasters placards below and click on the Podcast title. Currently there are five podcasts on Bobby Hinkle's page, one on Elizabeth Sutor's page and nine on Dean A. Banks, D.D.'s page. Stay tuned for more! Thank you for choosing us!
What is the Spirituality Guidance Channel? SGC is a video portal designed to introduce spiritually inclined individuals to be exposed to spiritual videos, radio, teachers, music, art, books, resources and links from a selected group of teachers and requests from viewers. Each featured coach/teacher will have their own page highlighting any videos, audios, websites or printed material they have produced. This portal will be regularly promoted on the Internet through social networking and targeted marketing channels. Please visit the website at the following address:
http://www.spiritualityguidance.com and email me at webproducer@hotmail.com with any suggestions, links or materials. Thank you for your most courteous participation in this project. I welcome your input. ~Dean A. Banks, D.D.
SUNDAY MORNING SERVICE WITH
DR. DEAN A. BANKS, D.D.
Welcome to our new Sunday Morning Service by Dr. Dean A. Banks, D.D.
Every week Dr. Dean will be engaging subjects that are pertinent to your growth and expansion into recognition of; respect to; and communication with your inner spirit.
Please feel free to comment or suggest topics for review. May the Divine always bless you and your families! ~Dean A. Banks, D.D.
ARE YOU COMMITTED
TO YOUR DREAMS?
"Until one is committed, there is hesitancy, the chance to draw back-- Concerning all acts of initiative (and creation), there is one elementary truth that ignorance of which kills countless ideas and splendid plans: that the moment one definitely commits oneself, then Providence moves too. All sorts of things occur to help one that would never otherwise have occurred. A whole stream of events issues from the decision, raising in one's favor all manner of unforeseen incidents and meetings and material assistance, which no man could have dreamed would have come his way. Whatever you can do, or dream you can do, begin it. Boldness has genius, power, and magic in it. Begin it now." ~Johann Wolfgang von Goethe
Why don't some of us ever commit to the manifestation of our dreams? Why do we entertain living in them and never doing anything in bringing them about? Is it a lack of faith in ourselves or too much fear? Is it that we are not sure of ourselves and our abilities? Or is it that we believe it is too much work or that we might lose some of our friends? Whatever it may be, when we hesitate or draw back from opportunities to unfold the desires of our hearts, we are not committing to living in our dreams. We are not expecting the best to unfold because we don't believe it will or that we are afraid that it will.
We don't know that our intentions, initiatives and ignorance of how the omniverse really works, when applied, will co-create exactly what 'vibration' that we emit. At this point of 'vibrational frequency polarization', we attract that which is like out vibration. However, we will not 'bond' with our attracted 'likes' if we don't allow them to bond with us. Things that would not have occurred occur because we have chosen them to and feel the alignment with those things. A stream of events begins to unfold from the decisions that we make because we have 'chosen' to embrace their existence and allow them to be 'seen' and 'understood' by our consciousness.
We have successes unfold and what appears to be failures. We identify with our 'successes' and 'failures' as being who we are and that is a monumental mistake! As Zig Ziglar once said, "Failure is an event; not who you are!" We are not what we manifest; we are a living spirit that vibrates at frequencies that we accept as true, allow to be and believe will happen.
When we broadcast a certain 'vibration' of expectancy 50% out of 100%, then we will experience that level of 50%. Joel Osteen and several others once said, "God meets you at your level of expectation." If we don't deal with the frequency of the vibrations that we are experiencing, we naturally begin to resist them. Our reactions to them become the product of 'stinkin' thinkin''. Until we deal with what we think about what we are experiencing, we will never get to a level of expectation that 'puts us over the hump' from belief to knowing.
We need to dismiss any and all erroneous beliefs that interfere with our knowledge that by trusting completely in the Divine, no matter what 'appears' to be happening, will unfold perfectly in Divine order. In this moment we need to allow that which has created all of life to 'recreate' joy in our lives. Accept that which is; allow it to be; reject any negative possibility; and don't resist what appears to be detrimental. The resultant probability will be that even now, in your current state, that energies and matter will be moved in natural order by Divine order to be provident for you.
Dream what you know you should be doing with your life and make the steps to start doing it. Take the step toward the manifestation of your innermost dreams and the expressions of the omniverse will be beneficial to your edification; whether you see that or not. Be bold by expecting the best; minimizing the worst; and trusting completely in the Divine. In this you will emit a vibration that allows providence to operate in your favor AND in the favor of others. Be ye therefore bold in your expectations by feeling the joy in living in Divine love everlasting! ~Dean A. Banks, D.D.
ARE YOU GUILTY
OF BLASPHEMY?
"We are not stoning you for any good work," they replied, "but for blasphemy, because you, a mere man, claim to be God." Jesus answered them, "Is it not written in your Law, 'I have said you are "gods" ? If he called them 'gods,' to whom the word of God came—and Scripture cannot be set aside—what about the one whom the Father set apart as his very own and sent into the world? Why then do you accuse me of blasphemy because I said, 'I am God's Son'? Do not believe me unless I do the works of my Father. But if I do them, even though you do not believe me, believe the works, that you may know and understand that the Father is in me, and I in the Father." Again they tried to seize him, but he escaped their grasp. ~John 10:33-38
What is the gist of this story? People are always seeking to know the truth. Why? Is it because they 'need' to know the truth? Or is it that they are trying to trip up whoever is dispelling the truth? Yeshua had told them and they did not believe him. Why? Was it because they only thought of him as a man 'proclaiming' to be God? Yeshua then said quite clearly, the works that he did in his Father's name testify about who he was.
The same applies to all of us. The works we do from the Spirit of God are definable. If they contribute to the growth and expansion of life and do NOT hurt anyone, but actually heal them, then they are from the spirit. Those who know this hear the still small voice of the Divine guiding them and directing them to GIVE from the spirit and NOT take away life whatsoever! Those who listen to the Divine will NEVER be snatched into darkness because they KNOW the truth of the Spirit of God within. And as Yeshua said, "I and my Father are one." We are ONE with the Spirit of God when we share Divine love and give from the spirit within.
Many will try to break you down for this and literally stone you to death with verbal diarrhea because they think you are trying to be God. We are not trying to be, we have the Spirit of God within us RIGHT NOW! Yeshua said, "You are gods." We are all sons and daughters of the Most High that can NEVER be snatched away! Yeshua further said that if he did the works and that they still didn't believe him, believe the works.
Give of your talents, skills and abilities to others and help them become whom and what they were created to be. Then, and only then, will others know that you are living from the Spirit of God within. The enemies will try to seize you, but you will ALWAYS escape their grasp. Is following a teenager who was coming home from the store, confronting him, fighting with him and subsequently murdering him good works? Yet many will defend a murderer because there was 'reasonable doubt'.
Hogwash! If you defend ANY murderer you are NOT operating from the Spirit of God because if you were you would be supporting life and not diminishing it. What? Is that too hard for you to swallow? Then clear your throat and take a good long look at your stinkin' thinkin'. It is the same thinking that will continue to separate you from the blessings of the Spirit of God. The works of the spirit give life; they DON'T take it away for ANY reason. Wake up and see the truth. It is right in front of you! ~Dean A. Banks, D.D.
ARE YOU INSPIRED?
What does the phrase 'being in spirit' mean? Does it mean that you become aware that you can communicate with your spirit? Or does it mean that you realize that you have a spirit? In actuality, it means being in-spired (in spirit).
The only thing that separates you from the knowing that you are spirit expressing itself as a body is your mind. You react to external and internal cues from your environment and it pre-occupies your consciousness with a mental-physical jousting match that seems so real that you blindly accept it as true.
In reality, from the energy exchange in the micro-tubules in your brain cells to the words you speak and the actions you take you are mostly reacting to stimuli that you become aware of in your mind.
Your conscious mind is a construct of the energy exchange resulting in consciousness in your brain. It filters reality through the pre-programmed beliefs in your subconscious mind and believes it is either in control or not in control of one's interaction in their environment.
When you are in spirit you are experiencing being in the now. It is letting go of distractions and interactions outside of you to experience the knowingness and beingness within.
Being in spirit means that you allow the Spirit of God to guide you and direct you by getting out of your own way. It is letting go of the mind's perceived control of your life and coming to a state of complete trust in God; in other words, Divine Allowance.
Allowance is the complete opposite of resistance. It is a state of mind and heart where you accept everything just as it is and you don't attach any emotional baggage to it. It then peacefully and surreptitiously passes through you without affecting your knowing of Divine truth.
Resistance is a state of mind and heart where you reject things based on what you 'believe' they are and actively fight their perceived influence on you. It is OK to reject things that are counterproductive to your being; it is NOT OK to add energy to them by fighting or resisting their apparent existence.
Being in spirit is choosing to proact instead of react. For you to be in control of fulfilling the Divine desires in your heart you have to let go of your perceived control and become 'in spirit'. Live in the now and live in peace everlasting. Aren't you worth it? ~Dean A. Banks, D.D.
ARE YOU YOUR EMOTIONS?
What does it mean to 'feel your feelings' and not become the emotions? Does it mean that you just observe your feelings and evaluate their consequences? Does it mean that you allow them to be what they are; by-products of you and not you? Or does it mean that you simply observe them, evaluate them, accept them as they are and let them go? The latter is definitely the choice.
When you identify more with the knowing of your spirit than the believing of your ego, you can make proactive choices AFTER you observe, evaluate, accept and discharge your feelings. Feelings are the emotive force that drives action based on intent. They are the pre-cursor to all behavior.
If you want to display behaviors that contribute to the growth and expansion of yourself and everyone, then you need to understand what your feelings are and from whence they came.
Initially, they are reactions to environmental stimuli that are processed by the 'fight or flight' sections of your brain in order to effect self-survival. These feelings come from your observations filtered through your belief system that create perceptions, or electro-chemical copies, of the dualistic 'reality'. In this perceived dualistic reality we all live and carry out the functions in our lives.
Subsequently, we can 'choose' to harness certain feelings to 'proact' toward unfolding our Divine purpose in Divine order. Who and what we are is beyond all emotions. Emotions ARE a by-product of our psycho-physical beings and are NOT our beings per se. When we immerse ourselves into our emotions, we can begin to 'feel' that we are these emotions more than whom and what we truly are.
This, in essence, is losing the greater perspective of the fact that we are the co-creators of our experiences and that it is up to us to 'balance' the yearnings of our ego with the desires of the Divine. It is in this balance that we come to understand that no matter what feelings we 'feel' that they are coming from us and that they are NOT us!
We are the masters of our own destinies and it is up to us to be that which we were created to be. Too many people live their lives as being their emotions more than being the beautiful child of the Most High that they already are.
Identify more with the Spirit of God than the ego in order to balance out your needs, wants, desires and expectations. Be ye therefore balanced! ~Dean A. Banks, D.D.
WEATHER
VIDEOS
SPIRITUAL BOOKS
DONATIONS
CD/DVD
ARE YOU LIVING
IN SPIRITUALITY?

What is an atheist? It is "a person who denies or disbelieves the existence of a supreme being or beings" [dictionary.com]. A person who accepts and believes that there is a God does not necessarily 'know' that there is a God. A person that 'knows' God is one that allows God to be exactly what the Divine is and knows its infinite existence. In this sense, a person who allows the existence of God to be what it is, is not necessarily a 'believer', but a 'knower'.
What is an agnostic? It is "a person who holds that the existence of the ultimate cause, as God, and the essential nature of things are unknown and unknowable, or that human knowledge is limited to experience" [dictionary.com]. A person who claims that all that there is is limited to what we experience lives in tunnel vision. Within that tunnel they can only 'see' the walls of the tunnel as the scope of their reality. Because this is all that they see, they claim that this is all there is and that anything beyond the walls of their 'tunnel' is 'unknowable'. Instead of at least believing, they revel in unknowing.
What is an apathetician? It is "a person who does not care or is not interested or concerned whether there is a God or not; they are indifferent or unresponsive to the existence of a deity" [dictionary.com]. A person who does not care is limited to examining the walls of their tunnel as being more important than the tunnel itself. They cannot see the greater picture because they refuse to allow that which is beyond their comprehension to affect them emotionally enough to search for the deeper levels of reality. For example, 'how' to see beyond the tunnel. They accept that the tunnel exists but don't care enough to know why it exists.
Atheists use the same techniques that believers use to convince others of their veracity. Atheists fight the existence of a Divine being that they claim does not exist while believers fight for the existence of a Divine being that they just believe exists. Their war with each other will never end because they always choose to fight and resist that which they want manifested. What you resist persists (Carl Jung) and will continue to manifest over and over again until you allow it to be what it is.
Agnostics use logic and reason as a weapon against knowing the truth within. They claim that since our existence is limited, that we can never know anything that is unlimited. They have created a self-fulfilling prophecy based on their own limited knowledge of reality.
Apatheticians separate reality from their feelings in order to convince others that they are objectively observing reality. By removing all emotions, they 'believe' that they are closer to the truth than anyone else who is swayed by their emotions. Most of the time this is true; but when taken to an extreme blinds the observer due to their limited scope.
A true Gnostic is one who knows from within. According to its definition, a Gnostic is one who "possesses knowledge, especially esoteric knowledge of spiritual matters" [dictionary.com]. How do we gain esoteric or spiritual knowledge? Does it come from regularly attending religious services? Does it come from regular and consistent meditation? Does it come from helping others selflessly? Or does it come from listening to the still small voice of the Divine within? Some may argue each one of these points as 'the' way to spirituality and they would all be correct.
Spirituality comes from a dedication to the truth of life and the ultimate respect of it. It is a manner of living 'in the flow' of Divine love and not participating in the theoretical battles of belief that proliferate among those who 'believe' or don NOT believe in God. True spirituality is the innate ability to share your inner well-being with others in Divine love. It is not arguing over who is wrong or right, who are the chosen people and who aren't or how one 'gets' to heaven.
True spirituality is living in and the sharing of Divine love no matter what one encounters; period! End of discussion. May the Divine always bless your life and the lives of those whom you encounter. Be that which you are more than that which you believe you are by knowing the Divine within. Be ye therefore knowing! ~Dean A. Banks, D.D.
WELCOME TO TSP DAILY!
We are so pleased with the success of The Spirituality Post Weekly Online Magazine, The Spirituality Post Daily and The Spirituality Guidance Sunday Morning Service that we have now combined them into a daily online magazine for those involved in Spirituality. Every weekday and weekend we will be featuring the writings and sayings of Dr. Dean A. Banks, D.D. Please come and visit us every day to receive inspiration, guidance and opinion on spiritual and political matters. We would like to thank you all for your support and dedication to the writings and sayings that we feature. May God bless all of you and your families now and evermore! ~Dean A. Banks, D.D.
ARE YOU MOTIVATED
OR INSPIRED?
Are you truly inspired about your life? Are you coming from a space where you jump up each day chomping at the bit to do your 'thing'? Or are you down in the dumps and not sure of what to do? Do you lack the motivation to get up and move through your day with confidence or do you simply do what you need to do to get by? Are you excellent at what you do and do what it takes to maintain that excellence or are you mediocre in your performance and not taking the steps to educate yourself to grow and expand?
When you look at life believing that if you don't do something and as a result something bad will happen, you are operating out of a negative space. You look outside to 'get' motivated and listen to what other people say, what books say and what external guidance you can 'discover' to take action so that negative things that you 'fear' won't happen to you. Motivation moves you from negativity into learning about, practicing and living in positivity.
However, if you don't feel worthy within to receive the bounty of positive results and experiences you will learn that all the positive affirmations, good 'doing' and motivating will only take you so far before you begin to doubt your goals, worry about what others think and fear what might happen to you. When you look at life knowing that if you do something and as a result something good will happen, you are operating from a positive space. You begin to look inside to 'become' inspired and listen to the still small voice of the Divine guiding you with the inner guidance of peace, understanding, joy and Divine love that inspires you to take action so that positive things that you 'faith' in will happen to you.
Inspiration moves you from positivity into manifesting your Divine purpose in Divine order. You become so inspired you know that you are a child of the Most High God and you ARE worthy of receiving the bounty of Divine love. Faith builds Divine trust and fear breaks it down. Faith comes from an intimate relation of 'knowing' Divine love and fear comes from an intimate 'believing' in self as its own source. Inspiration costs nothing and motivation costs everything. Which direction are you coming from? If you journey from negativity you have your work cut out for you and if you come from positivity there is no effort at all. Just let go! ~Dean A. Banks, D.D.
ARE YOU NOT BEING
THOROUGH ENOUGH?
Too many people these days dismiss the details of understanding and/or presentation of the 'facts'. For example, Chuck Todd, former host of the Daily Rundown on MSNBC and current host of "Meet The Press" on NBC offered a contest for people to send in their videos to introduce his show. Some of them were quite good and funny. However, this morning he lamented at the fact that some good ones couldn't be aired because they had the date or day of the week wrong.
Now, if you really want something in life, shouldn't you at least CHECK to see if you are right? Or do you just spew out whatever without taking being factual into account? The saying that "the devil is in the details" comes to mind. The saying is derived from the earlier phrase, "God is in the detail;" expressing the idea that whatever one does should be done thoroughly; i.e. details are important. The original saying is attributed to Gustave Flaubert (1821–1880) [Wikipedia.com]. When one makes the time to do things thoroughly it reveals their character. It demonstrates that the truth is of paramount importance to them because they make the time to ferret out the facts before spreading rumor.
Years ago I was helping my girlfriend at the time by guiding her daughter in laying out and writing her report. When we finished the form of the paper, I told her that we had to analyze the substance or 'content' to verify its accuracy. This included the spelling AND the grammar. My girlfriend said that it didn't matter because her daughter's teacher didn't care about the spelling or grammar. I was astonished at this and couldn't believe it until I met the teacher who said that the 'policy' of the school was to concentrate on the students getting the work done without concern for spelling and grammar. I later found out that this was the case because in order to receive federal monies they had to follow those guidelines alone.
Now, I was appalled! I remember in my early education how grammar and spelling were literally drilled into my head and this taught me how to be precise. Later on in my education, as a result of science, I was taught that specific results require specific instructions. If specific results require specific instructions, then it follows that specific instructions require an understanding of the facts and the correct 'presentation' of those facts. For example, if you are looking to have your video aired on a national TV program, wouldn't you make the time to CHECK the day and date of your video? It's as if the zeal of the presenter is so guided by ego that it purposefully undoes its chances for success because it fails to make the time to present what is important; the CORRECT day and date!
Glossing over the details in favor of getting yourself out there to satisfy your ego's desire for recognition proves that the 'devil' is in the details; that which causes your undoing came from you because you didn't pay attention to understanding the rules and making the 'proper' presentation. Some say that 'it doesn't matter' when in fact IT DOES! If you are going to present truthful and accurate information to fulfill the purpose of helping others or yourself, then make the time to know the facts and relay them honestly. If not, you will always undo what you are doing simply because you didn't make the time to check your work.
When you listen to the ego telling you to 'get it out there' without checking for accuracy, you are listening to its desire for recognition. You are NOT listening to the guidance of the Divine for the Divine only presents what is truthful, helpful and completely accurate. Stop settling for second best or things that come close and miss the mark. Be precise, be focused and be diligent in your quest for accuracy. Don't glaze over and ignore the facts that don't align with your selfish agenda.
Be specific in your understanding AND in your presentation. If not, the results you seek will NOT be what you had hoped for and you will be branded as an individual who only cares about what is 'convenient' to them and not what is accurate for others. Stay on point; it won't take too much of your time and it is totally worth it! ~Dean A. Banks, D.D.
ARE YOU PRECISE?
I had an interesting debate last year with some friends over a saying on a graphic placard about karma. I stated that I was tired of people sharing wisdom and not being caring or precise enough to make sure it was grammatically proper and its spelling was correct. I was accused at one point of being too harsh and that I was more important for the content of the message than the presentation. I disagreed because if you are truly trying to help others, then why wouldn't you make the time to be precise?
One of my friends stated that some people can't be precise and I responded with the fact that they can learn how to be. Another friend stated that I am a writer and that I make a living at being a writer and that's why I am precise. First, I don't currently sell enough books to 'make a living' as a writer; I design and repair computers and websites to 'make a living'. If I were to NOT be precise in the job that I do I wouldn't have any customers at all. They would not call me again because I would not repair their computers efficiently enough for them to continue to use them.
Being precise requires a commitment to being the best you can be, no matter what!  It means that you don't throw the baby out with the bathwater, but you make sure that the baby is thoroughly cleaned. When anyone makes excuses for not doing a thorough job it reveals their level of honesty with themselves. When someone defends their aberrance it reveals that it is more important for them to justify why they do something than making the steps to correct it. It is a function of the ego to protect its decisions in how to operate in life.
I once made a point about how some people with medical challenges defend their infirmities. They accept their 'conditions' blindly without challenge and then go out of their way to defend their acceptance of their 'current' condition. It's as if it will always be that way and there is no hope for it changing or getting better. I explained that I have a student who the doctors and parents wrote off as not being teachable and I have worked with him for three years and have taught him how to 'practice' being precise.
What does it take for someone to look something up on the Internet? Is it really THAT hard? With all of the online tools available there is NO excuse to not check what you have written. I go back to the question I've always asked, "Why are the best sign painters the worst spellers?" It's not because they are not talented, it's because they are not completely disciplined. If you want others to benefit from what you do make sure you present your content correctly. Why? Because it reflects on YOUR ability to relay a message in the way that others can understand. The placard I am referring to could have been taken two different ways because the person did not utilize the correct grammar. If your message was designed to help someone, wouldn't you want it to be taken the proper way, or at least, the way you intended it to be?
I looked for the thread on Facebook the next day and it was gone. The person who originally posted it removed it and the written debate that ensued as a result. It amazed me how I was trying to make a point and my point was taken to an extreme. I was accused of coming down on children with learning disabilities when I was not; I was referring to anyone who made posts without fact checking, presentation checking and content checking.
We all make mistakes but to justify them without learning how to correct them, to me, is an excuse for inaction; or should I say, a lack of caring for others. Anyway, I have now gotten this off of my chest and I bid you ado. ~Dean A. Banks, D.D.
CD/DVD
ARE YOU RESPONSIBLE?
What does it mean to be responsible? Generally it means to be answerable or accountable for something within one's power, control, or management. It means that you are 'able to respond' to the actions you have committed and the situations that occur in your environment.
Responsibility implies that you have control or authority over your life by being accountable for your actions and decisions; because you have caused them. It defines that you are able to make rational decisions realizing that you are accountable for your own actions; e.g. being able to meet financial obligations and have good credit (dictionary.com).
Basically, it means that you keep your promise to yourself to maintain your integrity and respond proactively to people, events, occurrences, situations and circumstances. It also means that you take others into consideration before you act on anything! Being responsible is finding the right way to do something that benefits you AND others; not just yourself!
Are you responsible enough to understand and proact from the Spirit of God? Or do you take the weight of the world on your shoulders feeling responsible for it? We are just as much a part of our environment as our environment is a part of us. We don't and can't exist without it.
When we think, act and behave without regard for all life we are not being responsible; we are being self-centered, selfish and are operating from a mindset of lack and limitation. Our responsibilities are to God, ourselves and all of life. We affect our environment as our environment affects us.
Be that which contributes to the growth and expansion of all life. Be responsible for who you are, what you do, where you go, how you do things, when you do them and why you do them. Everything you think about, feel, believe, say, act upon and express in your behavior YOU are responsible for and accountable to your existence.
Dodging the bullet of responsibility demonstrates your selfishness, fear based thinking and ultimately, your own individual laziness. Accept that which you have co-created and be accountable for your actions. Be 'response' - 'able' and do what you need to do when you need to do it. It is always up to you to choose which way to proceed. Be bold, be honorable and be accepting of responsibility. Most of all, always act responsibly for everyone's benefit! ~Dean A. Banks, D.D.
ARE YOU TOO LITERAL?
Those who preach fear and accept what they have been fed without challenge have a need to help those who live by faith and have known the word from the inside out. When someone "discovers" a "truth" they often feel the need to get others to help them validate what they believe. They seek out others who will agree with them to satisfy their need for justification. I know, I do this every day with my posts of aphorisms.
Most people like what I say, and some don't. We all have this need to one degree or another. The only difference is that whenever I write an aphorism, I research what it is and if it accurately reflects what I am thinking. The problem with Bible newbies is that they take literally what the Bible says without challenge.
I had to dissect the Bible when I attended seminary school. It is simple. The Bible was handed down by word of mouth for many years. It was written down for the Hebrews in the language called Aramaic. Then, the New Testament was written in Koine Greek. The languages had specific geographic idioms (figures of speech specific to where they lived). Then, the Torah (Aramaic) and the NT were translated into Latin. It wasn't until 325 A.D. at the Council of Nicea that Emperor Constantine had his priests decide what books were included in the Bible. Then in the Renaissance, Martin Luther defied the Catholic Monks and created Protestantism. Currently, there are 256 sects of Protestantism.
And why? When someone disagrees with a teaching, they go out and form their own sect. For example, I don't swallow the made up teachings of sola fide and sola scriptura. There is no justification for this anywhere in the Bible yet it is taught as it is in the Bible. What a farce! Yet, many Christians continue to believe in it without challenge.
When you live by faith in God you make the time to challenge what ANYONE says. You investigate anything and everything in order to understand and base your faith on the facts, not on made up hearsay.
When we meditate we receive the living "word" directly from God without humankind's interference. I for one want the truth from the source; not from filtered down platitudes and beliefs that were forged by those seeking to control others. ~Dean A. Banks, D.D.
ARE YOU TRYING TOO MUCH?
Why is it that when someone says, "I'll try", you get the feeling that they won't? Is it because trying is lying or is it that they are just saying what you want to hear? Knowing the truth requires discerning what someone says and feeling their projected emotion behind it. If what they say conflicts with what you feel from what they say then you know they are 'trying' to convince you to 'believe' what they say and NOT know the truth.
When we truly feel joy from what someone says AFTER they say it, then we might believe what they are saying is true. However, to know what they are saying is true or not requires listening to Divine guidance and following it over what you think and feel they have said.
Trust in the truth revealed by the Divine and no matter what anyone says or does you will know the truth. Too simple? The truth is always simple; it is only the 'revealers' of the truth that make it complicated. Trust, don't believe. Tell the truth and never 'try'.
Trying is an excuse you tell others to make them feel assured you will make the attempt when in fact you have no desire to follow through. When someone says they will do something, believe it if you want. When they say they will try, don't believe it. Knowing the difference and listening to Divine guidance will make the truth readily apparent.
The truth never has to be disguised or couched in attractive accoutrements. It stands freely on its own. It is when humans decorate it with rituals and observances, pomp and circumstance that it becomes veiled in the window dressing of flagrant emotionalism. The Source of truth is the Spirit of God and it is always on point and completely accurate. It is NEVER colored with beliefs, religious connotations or philosophical debates. It cuts like a knife straight to the heart!
We all get caught up in emotional reactions; the trick is to NOT allow them to taint the revelation of the pure unadulterated truth. It is when we get distracted by the form and ignore the substance that we go awry. Staying on point means that we follow the inner guidance of the Divine more than our emotional take on reality. It means that we trust in the Divine completely by not being concerned about how things unfold. Stop trying and start living! ~Dean A. Banks, D.D.
ARE YOU WORSHIPPING THE MAN?
Yeshua was a rabbi; a student and teacher of the Pentateuch (Torah). In the New Testament Yeshua time and again teaches lessons from the original five books of Moses. He particularly quotes Deuteronomy on several occasions. Yeshua knew the law of God as relayed to Moses. From that structure he grew into the teacher that he was; one who took the written word and made it the living word.
He taught all of us that the Sabbath was made for man and not man for the Sabbath. He took the promises of God in the Pentateuch and made them real. Yeshua served all of us by relaying the truth and for that he was persecuted; and in the face of persecution shared Divine love. He was a role model for all of us and it was his 'spirit' that gave us salvation. Not the man, the spirit.
When you worship the man you are insulting God. When you dwell on the blood of Jesus instead of the love of Jesus you have completely missed the point. Christ made the gospel for the common man. He took it from the priests and monarchs and brought it down to earth. He felt the touch of the man on his garment who desired to be healed.
He sat down and ate with Matthew, the hated tax collector, and was chastised for doing so by his disciples. He spoke in the language of the money changers at the temple. He was real and focused on ALL of us knowing that the Kingdom of God is within each and every one of us. He showed us God is our source and NOT humankind.
Yeshua taught form the heart and the inner well-being of Divine love. He gave of himself selflessly and lifted people up. He taught us how to be fishers of humankind; how to lead by sharing Divine love with all of Creation. He taught us how to respect life and live in Divine love everlasting!
His message of love in the face of all ego and evil has lasted for thousands of years. Feel the spirit of Christ within you guiding you to the Spirit of God. Bridge the gap from ego to God. Transform your life by accepting the spirit of Christ within you to know the Spirit of God, just as Yeshua did. Stop worshipping the man and live in loving God. Peace be with you. Be ye therefore perfect! ~Dean A. Banks, D.D.
ARGUING ABOUT WHAT IS
How can one argue what IS? Argument is in the realm of the 'appearances' of what IS! How things appear is subjective to how we experience them and internalize them after we have filtered them through our individual belief systems. If they 'pass the test' of ensuring our individual 'safety', we accept them as true. If they don't, we challenge the experiences that we have perceived and doubt their validity.
When a person has an ongoing awareness, communion and respect for the guidance of the Divine Infinite Spirit, there is no doubt in 'knowing' the truth. When one relies on the appearance of their experiences it creates doubt, worry and fear that in turn creates beliefs that the ego uses to protect itself from 'perceived' and 'believed' harm.
Argument for the sake of argument is not always futile because it can reveal the erroneous beliefs of those who accept what they have internalized from the perceived dualistic reality as the complete and utter truth. Truth is within and it projects outward into the PDR filtered by the beliefs of the individual and is reflected back to the individual to create a belief of validity of what one accepts as true.
The beauty of science is the fact that a theory can be tested and tested for validity and under the conditions of the original experiment; it will yield the same result? Can religion say that? Hardly. Religions use the experiences of their founders or leaders to convince others that their way is THE way. Spirituality, on the other hand, is a personal experience where one goes within and comes to know the Source of all life.
Through the diligent and regular practice of meditation, one retreats from the din and chaos of the 'outer world' and goes to the 'inner world' of peace and understanding. Consistent practice of meditation brings a blessing of joy from experiencing Divine love. Going within to the center of your being allows you to tap into your inner well-being and benefit from its blessings.
Making the time daily to experience Absolute truth allows you to go beyond what appears to be real and enter the objective realm of what IS real. As you practice meditation you move from believing in someone else's truth into knowing your own truth.
Relative truth IS subjective whereas Absolute truth is reality of Divine love. ~Dean A. Banks, D.D.