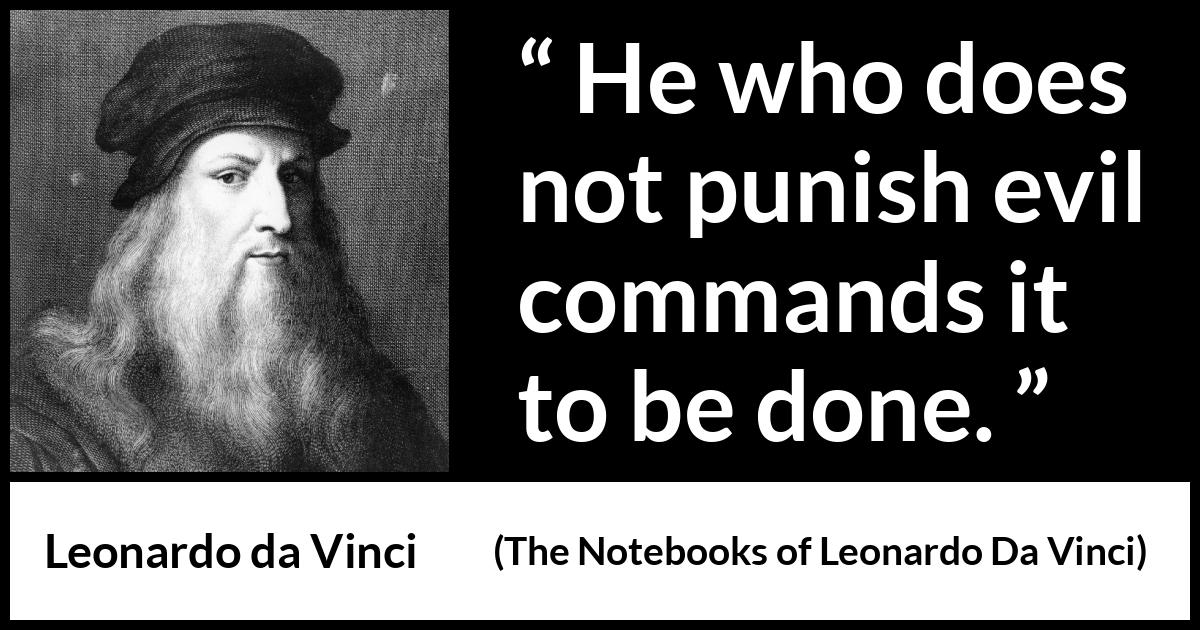 BIRDS OF A FEATHER

The title of this article is a figure of speech, or technically, an idiom. A figure of speech is any expressive use of language (metaphor, simile, personification, or antithesis) in which words are used in other than their literal sense in order to suggest a picture or image or for other special effect (dictionary.com). An idiom takes this one step further. It is an expression whose meaning is not predictable from the usual meanings of its constituent elements and that is not a constituent of a larger expression of like characteristics (dictionary.com). Idioms can be geographically specific as well.
Birds of a feather are people with interests, opinions, or backgrounds in common. They can also be any thoughts or thought-forms that are similar in creative or manifested nature. What the idiom birds of a feather flock together basically means is that people are attracted to others who are like themselves. Furthermore, thoughts that are negative or positive in nature attract similar thoughts and subsequently create and manifest similar thought-forms. This principle is the basis for the Law of Attraction.
States of happiness occur generally when people or thoughts are in agreement. Happiness is a state of contentment and joy accompanied by a feeling of being favored or blessed. It is usually followed by an exaggerated exhale moment where a person feels relief from the stress of not having what they felt would make them happy. An agreement is an arrangement or understanding that is accepted by people, your thoughts and your subsequent thought-forms. States of sadness occur generally when people or thoughts are not aligned or not in agreement with each other. Sadness is a state of grief and sorrow accompanied by a feeling of being rejected or let down. It is usually followed by an exaggerated inhale moment where a person feels the stress of not having what they felt would make them happy.
The daily thoughts that you hold to and identify with in your consciousness are creating and attracting similar thoughts and subsequently, thought-forms. Thoughts are the result of chemical interactions in your brain. The interaction of the chemicals create electrical signals that stimulate neurons to either input (sensory information from the environment) or output (motor responses to move the body) action. Similar patterns of electron movement create pathways of movement that the body becomes adjusted to and comfortable with; resulting in established patterns of behavior. Our comfort zone is a result of the warm fuzzy feelings we receive from traversing a known path. This is why it is difficult for most people to adopt new pathways of programming and interaction. It is challenging to forge new pathways that are uncomfortable or difficult. The natural response is to fear what is unknown, new or different.
Any electrical movement in a direction generates a magnetic field. Similar particles fall in line with the force of the magnetic field. This is why specific thoughts automatically accept similar thoughts. Birds of a feather do flock together. Ultimately, holding onto these similar and comfortable thoughts create similar and comfortable thought-forms. If you experience frustration, doubt, worry and fear, these negative emotions are sending you a message. They are telling you that you are NOT in alignment with your inner being and the purpose for which you were created. If you experience cooperation, certainty, assuredness and faith, these positive emotions are sending you a message as well. They are telling you that you are in alignment with your inner being and the purpose for which you were created.
The processes involved are a procession from sensing, to thinking, to knowing, to being and then starting all over again. Those who don't identify with their purpose and react to their environment with no understanding of their ability to control their environment, proceed from sensing to being day after day. Who they are is a result of what their environment tells them they are. Those who identify with their purpose and pro-act in their environment with an understanding of their ability to control their environment proceed from being to sensing each day. It's the same wheel, but you proceed in a different direction.
Reacting to your environment is like rowing upstream. You daily fight the current and use your will to push forward. Life is a struggle and justifiably so. Pro-acting in your environment is like stowing the oars and allowing the current of life to move you in the direction you need to go. It's the choice of being stressed or being relieved of stress. It's a choice each one of us must make every day.
Thought-types are either negative or positive in nature. Thought-processes are ways in which we utilize our thoughts for a purpose. Concentration is the process where we focus on one thought and absorb the subsequent feeling from that thought. Contemplation is the process where we move that thought around into different scenarios to see what reactions it will produce and the feelings we will receive from those reactions; testing the waters, so to speak. Meditation is the process by which we stow the oars and let the current of life create thoughts on the stage of our minds. We let go of these thoughts to flow in the stream of life and absorb the feelings of contentment, peace and oneness with God.
After utilizing thought-processes we can begin to employ thought-decisions. Prayer is a decision we make to pro-act where we recognize the divineness of God and we ask for what we feel we need, want, desire or expect in our lives. It is associated with concentration. Meditation is a decision we make to pro-act where we stop driving and simply let go of our thoughts. Service is a decision we make where we take our thoughts and create beneficial situations for ourselves and others; and make the subsequent steps to physically create these situations. It is associated with contemplation and movement in a direction.
Similar thoughts create similar realities. It is our choice to choose which thoughts to hold on to or discard. When the onslaught of negative emotion occurs we must simply change our direction on the wheel of existence. Stop allowing your reactions to control you and choose to pro-act with the confidence that God didn't make a mistake when He created you. He gave you the gifts, talents and abilities to achieve the desires of your heart. His view of this universe (multiverse) is much greater than ours. We are in the valley and we cannot see the other mountains surrounding us. Only when we reach the vista of our personal mountain can we see the other mountains left to climb. Trust in the oneness and indivisibility of God and not the perceived dualistic environment that our senses reveal. It is an illusion that daily fools us into thinking that it is reality. Stop. Turn around. Ride the wheel of existence to the accomplishment of your deepest desires. ~Dean A. Banks, D.D
SITE HOSTING
THE WORLD ACCORDING TO ROGER
VIDEOS
SERVICE IN PRAYER
Elizabeth and I would like to invite you all to our site 'Service In Prayer'. For many months we have been led to offer a way for our online friends to have a forum to share our prayer needs with each other.
The purpose of this website is to connect with one another and share our needs for healing in whatever areas we feel we need. Please visit the website or go to the Facebook forum to post any public prayers on the Wall or PM us for private prayers.
We will pray for you or help you to find Prayer Partners to assist you in healing and realization of your Divine purpose and the unfolding of it in Divine order.
Thank you all for your support, kindness and for blessing us with your ongoing friendship. Peace and blessings to all of you and your families! ~Dean A. Banks, D.D.
OUR PAST ISSUES
Did you miss any of the issues of The Spirituality Post Daily? If so, following are the links to each and every day for you to peruse. Please visit our advertisers and help us to keep going in our service to the spiritual community of souls who long for a greater spiritual perspective on life. God bless you and your families! ~Dean A. Banks, D.D.
SPIRITUALITY GUIDANCE
What is the Spirituality Guidance Channel? SGC is a video portal designed to introduce spiritually inclined individuals to be exposed to spiritual videos, radio, teachers, music, art, books, resources and links from a selected group of teachers and requests from viewers. Each featured coach/teacher will have their own page highlighting any videos, audios, websites or printed material they have produced. This portal will be regularly promoted on the Internet through social networking and targeted marketing channels. Please visit the website at the following address:

http://www.spiritualityguidance.com and email me at webproducer@hotmail.com with any suggestions, links or materials. Thank you for your most courteous participation in this project. I welcome your input. ~Dean A. Banks, D.D.
OUR SERVICES DELAWARE
Please visit our websites and send them to anyone you think would need our services. If you are out of our area (Northern Delaware) and know someone in our area, please forward this flyer onto them. We are available for work over the next few months, so please let us know as soon as possible. ~Liz & Dean
Liz:
http://www.banksnet.com/sittingservices
http://www.elizabethmaymusic.com/
Dean:
http://www.banksnet.com/
http://www.banksnet.com/portal
http://www.spiritualityguidance.com/
~Dean A. Banks, D.D.
CD/DVD
EBOOKS
CAUSE AND EFFECT
By analyzing the effects of your behaviors you can extract valuable information that will lead you to the causes of your behaviors. Cause and effect relationships are based on a characteristic or event being the result of a previous situation or occurrence. Filling a need to move forward requires a preceding and following event or occurrence. For example, when you walk into a dark room, you flick the switch and turn on the light. Why? Because you need to be able to see where you are going. Normally, you don't walk into a lit room and flick the switch to turn off the light. That behavior is not moving forward. It is contradictory to moving forward under normal circumstances. Inferring a cause and effect relationship can be tricky. Just because an event or occurrence happens after a preceding one, does not necessarily mean that the two events or occurrences are connected. If there are alternative explanations for the subsequent events utilize the Law of Parsimony to reduce the explanations to their simplest form. If the simplest explanation has nothing to do with the preceding event, then the connection to the subsequent event is weak at best. Only through conducting ongoing experiments with your demonstrated behaviors can you see correlations between the causes and effects of your behaviors.
You enter a room full of people and over in the corner you hear an individual chatting away. You strike up a conversation with some people and no matter how much you try to concentrate on what they are saying, the sound of the chattering individual keeps grabbing your attention. You start feeling uncomfortable and you try harder to concentrate on your conversation. You begin to sweat a little and you feel a tingling in your body. The chatterer and his listeners begin to laugh and you feel disturbed. You begin to wonder, "Why are these people listening to this useless drivel?" You choose to ignore it and not react but no matter how much you try the chatterer's voice stands out in the crowd. There is something unresolved within you about chatterers that constantly resurfaces every time you hear the voice of the chatterer. You begin to wonder what it is that irritates you so much. Is it the sound of the voice? Is it what they are saying? Is it the humorous reactions? Is it the fact that the chatterers conversation is more interesting than yours? Or is it that you are succumbing to previous programming concerning those who chatter? You leave the room and no longer hear the chatter and you begin to relax. You have removed yourself from the environment and apparently, things seem better. Was it because you left the room and were no longer exposed to the chatterer? Or was it because you feel more comfortable when you seem to be in control of your environment?
Later on you return to the same room and the chatterer is gone. You cruise the room and strike up conversations and feel pretty good. The crowd begins to thin out and the chatterer returns to the room. That tingling feeling returns and your being goes on red alert. You feel violated and want to leave. As you go to the next room to get your coat the host says good night and laughs about the chatterer's stories. He says his name and you recognize that the chatterer was your best friend in high school you did not recognize. A soothing feeling of relief pours over your being and you go back into the room and say hello. You begin a fulfilling conversation with your old friend; take off your coat a stay for awhile. You paradigm was shifted. But what caused the original feelings about the chatterer? If you knew from the get go that this chatterer was your high school friend, your evening would have been much different. Your emotions about chatterers were layered on top of one another and masked the original emotion that causes you to react to chatterers. The moment you knew that this particular chatterer was your high school friend; the layers of emotions were disregarded in favor of reconnecting and feeling happy. Your awareness of a situation, event, occurrence or person can override your emotional reactions. You are in control unless you give away your control to your emotions.
By conducting valuable experiments and rooting out the underlying causes of your behaviors you can once again gain control over your emotions and your life. Experimentation is like flipping the switch and turning on the light. You cannot see what is hidden in a dark corner until it is revealed by the light of truth. After careful experimentation and revealing analysis of the subsequent data, you come to discover that the root emotion that has been buried all these years is anger. Once you discover this, your mind moves toward the cause of the anger and it causes you to remember an individual in your childhood who chattered and abused you. Your anger was layered over with other emotions by your ego in order to protect you from further abuse. You have rooted out the cause of your negative reaction. Now you must reprogram your mind to NOT react to this situation, event, occurrence or person in a similar manner. Of course, the above scenario is only an example, but it reveals the processes occurring and the subsequent steps that follow as a result of the root cause.
The combination of the environment, your internal programming, your attention to the situation and the characteristics of the object commanding your attention are all stimulus effects that trigger a response within you. Only through conducting a thorough and logical experiment can you reveal the truth. We are all products of many different stimuli. Our responses to stimuli create further stimuli, which in turn create more responses and more stimuli. Turn on the light, see what's hidden in the corner and expose it for what it is. Design a plan to remove it by first identifying it and employing a method of conscious relaxation known as meditation to remove its grip on you. Meditation allows you to gain control over your reactive mind and set the stage for your pro-active mind to lead your life and manifest successful behaviors. ~Dean A. Banks, D.D.
OUR PODCASTERS
by Dean A. Banks, D.D.
Currently Bobby Hinkle, Elizabeth May Sutor and Dean A. Banks, D.D. have uploaded podcasts. Robert Yarbrough will be added soon. Just click on the podcasters placards below and click on the Podcast title. Currently there are five podcasts on Bobby Hinkle's page, one on Elizabeth Sutor's page and nine on Dean A. Banks, D.D.'s page. Stay tuned for more! Thank you for choosing us!
What is the Spirituality Guidance Channel? SGC is a video portal designed to introduce spiritually inclined individuals to be exposed to spiritual videos, radio, teachers, music, art, books, resources and links from a selected group of teachers and requests from viewers. Each featured coach/teacher will have their own page highlighting any videos, audios, websites or printed material they have produced. This portal will be regularly promoted on the Internet through social networking and targeted marketing channels. Please visit the website at the following address:
http://www.spiritualityguidance.com and email me at webproducer@hotmail.com with any suggestions, links or materials. Thank you for your most courteous participation in this project. I welcome your input. ~Dean A. Banks, D.D.
SUNDAY MORNING SERVICE WITH
DR. DEAN A. BANKS, D.D.
Welcome to our new Sunday Morning Service by Dr. Dean A. Banks, D.D.
Every week Dr. Dean will be engaging subjects that are pertinent to your growth and expansion into recognition of; respect to; and communication with your inner spirit.
Please feel free to comment or suggest topics for review. May the Divine always bless you and your families! ~Dean A. Banks, D.D.
EMOTIONAL TRAUMAS
Every day we experience emotional reactions to our thoughts and our environments. Most emotional reactions are based on internal thoughts about ourselves or circumstances that occur in our environments. These thoughts dominate our consciousness for varied periods of time. Most emotional reactions are quick and fizzle out. However, there are certain times when deep emotional responses trigger forgotten memories about occurrences or people. For example; the death of a loved one.
Last week this author experienced this trauma. A dear and long time friend passed away at the age of 55. I had last spoken with him around Thanksgiving 2009 and tried to reach him over the Christmas holidays. I later learned he had returned to the hospital because his liver was continuing to fail. When I last spoke with him I spoke faith and positive expectation into him even though he maintained a matter-of-fact attitude about his infirmity. It was as though he had accepted his fate and was not expecting a recovery. We had shared many wonderful moments when we worked together in several bands. We both shared the same mentor in the music business; a former Motown Funk Brother, Tony Newton. Tony had taught us both how to stretch ourselves beyond our abilities to become overcomers. He had challenged both of us on many occasions to not accept what our weaknesses were telling us. Both of us took the emotional inspiration from Tony and made strides in the music industry. My friend Steve "Liberty" Loria went on to play bass for the band Spirit and this author went on to play keyboards for the band Iron Butterfly. Our emotional reactions to the challenges presented by our mentor drove us on to not only stretch ourselves, but to accomplish our goals.
We had chosen to move toward our goals as well as move away from the insistence by our mentor that we were making excuses about not achieving our goals. It was a dual motivation that propelled us into accomplishing what we desired. Liberty and this author had many conversations about how our mentor's stance had driven us into believing in ourselves and our abilities. When Liberty died on January 18, 2010, a laundry list of memories about those times were projected on the screen in my mind. The trauma of facing my friend's death and the subsequent realization of my own mortality, triggered feelings I hadn't experience in years. Have you ever noticed how certain smells and sounds trigger certain memories? Or how certain memories trigger replays of smells and sounds in your head? It is because we imprint sensual inputs during traumatic times that coincide with our memories. Traumas are, in a way, wake up calls to certain experiences and the subsequent meanings of those experiences to us. It is during the times of trauma that we become clear about ourselves in relation to our lives and to the lives of others. Why? Because in our deep introspection we literally step out of our own heads and participate in the collective consciousness that ties us all together. Our spiritual aspect is awakened even if we reject that aspect's existence.
Scenes of Liberty and me playing on stage with our drummer Jack Willoughby (also with Spirit) and guitarist Mauricio Ramirez (of Columbia) raced through my head. The laughter, the cut ups, the mistakes that we converted into triumphs, brought back good memories. After finding Jack's number we reconnected after 30 years and we both discussed our friend and how much we will miss him. This was a part of the emotional healing that was taking place after the emotional trauma. It was an attempt at making sense out of the situation of our friend's death. We struggled with words and occurrences but in the end, chose to celebrate his life and his contribution to our lives. Liberty was a great friend and a caring individual. All of his friend's will dearly miss him.
Emotional traumas such as the death of a loved one have a way of creating anchors in minds in relation to what part we play in where we are in our lives. It is a good time to take note to the fact that we are mortal and have a specified amount of time to accomplish the desires of our hearts. Do you feel you are worthy of creating a life of fulfillment? Or do you feel that you must do something first before you can accomplish anything? Don't let your mind constantly present pre-cursors to you accomplishments. When you believe in your abilities there is nothing that you cannot accomplish. Yeah, it might be scary to dangle on the precipice, but take that leap of faith. It is better to have tried and failed than to not have tried and regretted it forever. Like my friend Liberty and this author did; take that chance and move toward the goals that you seek. Concurrently, move away from any image that your mind or your friend's and family's words express to you about how you can fail. Failure isn't bad; it teaches you what not to do. Failure is being successful at doing something the wrong way. You are always successful! Recognize and take note to the emotional traumas in your life to awaken you to the possibilities and subsequent probabilities of your ability to overcome any obstacle.
Use your mind to overcome. Vince Lombardi, the great Green Bay Packers football coach was once asked how he chose which football player played what position. He said that he set up a brick wall at the end of the field. The players that crashed into the brick wall and fell backward were the offensive linemen. The players that crashed into the brick wall and went through it were the defensive linemen. The players that ran at the brick wall and jumped over it were the halfbacks. But the player that ran at the brick wall and ran around it was the quarterback. The person who calls the plays is the person who can find ways around any obstacle. The quarterback knows the plays by heart and calls them in the huddle. But, no matter how confident they are about the execution of the play, the quarterback utilizes signals to his team if the defensive line is not set up to allow the proper execution of the play. Make your plans to excel but keep them flexible enough to modify them when circumstances change. Take the talents and abilities that God has given you and run your plays. You have nothing to lose but the fear of trying. ~Dean A. Banks, D.D
I HAVE A DREAM
In honor of Martin Luther King, Jr. Day we will examine some of the quotes of the man who had a vision beyond hate and selfishness; human values that only look out for number one and don't take others into account. In his 1963 "I Have a Dream" speech, King stated, "I have a dream that one day this nation will rise up and live out the true meaning of its creed: 'We hold these truths to be self-evident, that all men are created equal.'" Recognition of the other guy is the key to advancing our civilization. The recent outpouring of brotherhood towards the crisis in Haiti shows that humankind is moving from the selfishness of past attitudes into a new paradigm; where looking out for others is more important than it ever was. The link that exists between all humankind is our spirituality. It is a deeper understanding that we are all connected and made of the same Star Stuff (Carl Sagan). When we extend our humanity to all humankind, we are not only recognizing the value of others, but we are making it a priority as well.
"The ultimate measure of a man is not where he stands in moments of comfort but where he stands at times of challenge and discovery." In this modern age certain portions of humankind has gotten too comfortable. Creature comforts become too convenient and too important. The recent earthquake in Haiti has presented a true challenge to the world. The outpouring of support for the Haitian people has brought humankind to a point of self-discovery; a readjustment of our priorities and the emergence of an all-humanity inclusive paradigm.
"Every man must decide whether he will walk in the light of creative altruism or in the darkness of destructive selfishness." Working together creatively with our humanity will afford us the benefit of a greater perspective on life; a perspective that recognizes and values the importance of community and peaceful relations. The personal ego will protect itself at all costs; even to the mutual demise of all concerned. Those who choose to live just for themselves are in store for a rue awakening. The world is a global community that is slowly but surely forcing out separatism. For us to rise up as a collective of humanity we must recognize the rights and responsibilities of our brothers and sisters; whether they have our characteristics and attributes or not.
"We must learn to live together as brothers or perish together as fools." By acknowledging and utilizing multiple viewpoints we are operating together from the spiritual realm. Most religions demonstrate that God values the fact that we need to love one another. If we don't, we are on a path to self-destruction. Who is more foolish, the fool, or the fool that follows him? If someone preaches attitudes that support love and brotherhood, follow those tenets. If they don't, move away from any message that doesn't support life, growth and expansion. It's that simple.
"In order to love your enemies, you must begin by analyzing self." The purpose of self-analysis is to discover where your emotional reactions originate from, and to develop methods of channeling them towards growth and unity. If there are things within you that you don't like, then learn about whom you are and find ways to make them more socially acceptable. Before you can love anyone else you must learn to love yourself. God knew what he was doing when He created you. The act of His creation of you demonstrates His love for you. Why would you hate something that He created? He made you the way you are for you to learn about yourself and to overcome you shortcomings. Only when you learn to love yourself can you truly learn to love your enemies. Why? Because they are created by God as well.
 "Like an unchecked cancer, hate corrodes the personality and eats away its vital unity. Hate destroys a man's sense of values and his objectivity. It causes him to describe the beautiful as ugly and the ugly as beautiful, and to confuse the true with the false and the false with the true." What a powerful statement! In today's political discourse you will find many generators of hate. They are blinded by their egos and learn to accept what hate has taught them as true. Prolonged hate eats away at a person's reason. It is the emotional reaction to something that initiates progress and change. If we dig deeper we will discover that the root emotion is anger. Anger is the emotional reaction where a person feels that they are not being treated fairly. It is based on fear that you are losing something that you hold dear. A strong sense of values comes from a person's objectivity. Being a truthful observer affords you the opportunity to see what is true and what is false. Hate masks that reality because it comes from a state of selfishness.
"Let no man pull you low enough to hate him." If you react to hate with hate you have lost the battle. Whatever you resist will persist. Don't resist evil. Let it pass through you. You have the choice to allow it or not. Would you try to douse a fire with gasoline? No, you would smother it with something that prevents it from fueling itself. If you choose to hate those who hate, you are fueling the fire. Stand firm and choose love for humanity. That is our collective strength.
"Our loyalties must transcend our race, our tribe, our class, and our nation; and this means we must develop a world perspective." By developing a world perspective, it manifests as a strength for humanity. Separatism is based on a "me" attitude. My needs, my ways, my ambitions are more important than anyone else. This thinking is based on an acceptance that the world has limited resources. Nothing could be further from the truth. The universe has unlimited resources; what we choose to accept is a limited viewpoint of these resources. We must be loyal to the needs of all humanity; not just ourselves.
"All labor that uplifts humanity has dignity and importance and should be undertaken with painstaking excellence." Remember, humanity is the collection of all human values. When we collectively seek the betterment of ourselves, we are elevating all of humanity. We must be forthright and seek the facts about our current conditions and employ methods that reveal the truth about what is necessary to advance humanity. This, in itself, is excellence is action. Discover yourself and your part in humanity.
"Man is man because he is free to operate within the framework of his destiny. He is free to deliberate, to make decisions, and to choose between alternatives. He is distinguished from animals by his freedom to do evil or to do good and to walk the high road of beauty or tread the low road of ugly degeneracy." Freedom is a state that recognizes our ability to choose our path. That path will manifest our destiny. We can think, decide and manifest our choices. If we choose to support life, we will take all of humanity into consideration before we take action. If we choose selfishness, we go down a path of lack and limitation.
"I look to a day when people will not be judged by the color of their skin, but by the content of their character." When you look for evidence of things that make you different from others, it's your ego that is in command. Ego has been known as Edging God Out. It is only concerned about self-preservation and not self-integration. A person's character is dependent on what they value. Values of freedom, love and charity reveal characters of strength and longevity. Employ values that support life and don't take away from it.
"If we are to go forward, we must go back and rediscover those precious values--that all reality hinges on moral foundations and that all reality has spiritual control." Moral character has its foundation in spiritual principles. When you temper your ego with collective concerns, a moral imperative that values humanity emerges. The idea isn't to lose oneself, but to integrate its value and purpose into the whole of humanity. Spirituality in an individual reveals their strength of character. Their concern for all of humanity allows them to step outside of themselves and look at the greater picture.
"We must combine the toughness of the serpent and the softness of the dove, a tough mind and a tender heart." Good character is defined as a moral or ethical quality in a person in regard to their sense of what is honorable toward all humanity; whereas, a person's character is an aggregate of features and traits that form the individual nature of the person. Characteristics are the individual traits or features that a person displays. If you have the strength to be as tough as the serpent and as soft as the dove, your mind and heart are aligned for the greater purpose of all humanity; to grow and expand toward for mutual benefit. We are not islands separated by the sea; we are beings that are joined by a sea of consciousness that emanates from the divine.
"Power at its best is love implementing the demands of justice. Justice at its best is love correcting everything that stands against love." True power comes from the recognition and acceptance of all creation and its connection to one another. Justice is the moral principle determining just conduct in relation to all concerned. Love is the motivating force towards fairness and righteousness that repudiates all that creates division and separatism. The power of love is the most powerful force in the universe because it is the basis of all creation. It supports growth and expansion and diminishes degeneracy and restriction.
"Life's most persistent and urgent question is: What are you doing for others?" Concern for all of humanity is the benchmark of your implementation of love. Stepping out of yourself is the beginning of the greater perspective of life. Recognizing the needs of others is the beginning of a deeper understanding of love. Contributing to life means that you are willing to step out of your self-imposed shell and recognize your part in the bigger picture. It takes love of yourself and love of others to reach this pinnacle. It is moving toward peace and an acceptance of your spiritual connection to all of life.
The words of Dr. King are not only inspirational, but display a practical philosophy of the love of God and the love of humanity. His martyrdom amplified his voice but the principles in his words are eternal. Contribute to life by seeking the equality of all humanity. His words are the torches that light the path on the journey to the actualization of the growth and expansion of all life. ~Dean A. Banks, D.D
WEATHER
VIDEOS
SPIRITUAL BOOKS
DONATIONS
CD/DVD
INDIVIDUAL PREJUDICES

Each one of us, as individuals, has our own prejudices. Succumbing to external cues, internal programming and emotional reactions, we look at things with our own individual skews. Prejudice is an unfavorable/favorable feeling that creates and opinion based on thoughts without corroborating knowledge or reason. It is a pre-conceived notion that someone or something has an effect that you either desire or reject. It is based on a tendency that prevents an unskewed consideration of a question; a bias. A bias is a point of view that is based on a pre-conceived notion; usually arrived at by the ego. Remember, the ego's job is self-survival and it will do anything to protect you. In order to conduct a truly scientific experiment about the origins of your behaviors, you must recognize and remove all personal bias. Objectivity requires that you separate fact from opinion. Facts are things that exist in time and can be observed, measured and logged. Opinions are a judgment rendered as to HOW the facts affect you; or others. To remove individual bias, you must not make conclusions about your experiment before all of the data is logged, collated and subjected to the Law of Parsimony. The source of the information that you gather is just as important as the information itself. Applying critical thinking will keep your individual bias at a minimum.
What is critical thinking? It is series of mental processes and skills that actively evaluate, analyze, synthesize, conceptualize and apply information collected from observation to reach the simplest answer or conclusion. It is process that employs Logic and the Law of Parsimony. Logic is the science that investigates the principles governing correct or reliable inference through reason. The Law of Parsimony declares that when there are alternative explanations of events, the simplest one is likely to be correct. By utilizing critical thinking, an individual can analyze observations of their behavior and begin to get to the root of its origins. Without it, individual bias, guided by the ego, would come to conclusions based on protecting the fragile ego. In order to indentify individual bias, a person must look to the sources of bias.
When an individual conducts their own scientific experiment they must be very careful to not come to conclusions about the origins of their behaviors until all of the data has been analyzed by not just themselves, but another person who thinks critically. The choices an individual makes about what data is collected and how the data is presented can influence the outcome of the experiment. Are you aware of all of your behaviors and their outcomes? Are you not testing certain behaviors because you do not think they are relevant or they hurt you emotionally to even think about them? Always consider the source of what information is collected and how the information is collected.
The sample of your behaviors is important to revealing the underlying emotions that you express. The larger the sample of behaviors, the more information is available to arrive at informed conclusions. Randomly take samples of your behaviors at different times of the day or seasons. Note your reactions to environmental conditions at different times. A clear picture can only be seen when a significant sample of the bigger picture is collected.
An aid in accomplishing the gathering of informative data is to download and take a battery of psychological tests and surveys that reveal your emotions. These individual surveys of who and what you are can be quite enlightening. However, they should be used as an adjunct to the raw data you observe about your emotional reactions to your thoughts and your environment. Many times when people take surveys or tests they answer the questions the way that will make them look the most favorable. This is the ego kicking in again by protecting itself and making you look as good as possible. Use any tests and surveys to get a good look at your survival mechanism, but not as the definitive answer to the origins of your behaviors.
Finally, a scientific bias is always lingering in the shadows. What is it you are actually trying to assess? Are you designing your experiment to only reveal what you want to know about yourself or what you need to know? Are you examining all of the facts or are you examining the facts that won't threaten what you are trying to discover? Are you overlooking obvious conclusions because you are trying to minimize your aberrant emotional behaviors? Are you truly conducting your experiment scientifically or are you just giving the appearance that you are? Being truthful is what the goal of science seeks. To understand who, what, where, how, when and why things occur the way they do and to design methods and techniques of making them better. Only through scientific experimentation can one cut through to the truth of what they are trying to understand. Only a complete analysis of the truth can be used to reveal your motivations and emotional reactions. Then, and only then, can you design a plan to minimize their deleterious effects and maximize their creative power. ~Dean A. Banks, D.D
INTUITION VS. LOGIC
I'm always amazed at proponents of theories that polarize discussions with either or. Instead of taking a 360 degree view of reality, they seem to revel in a dualistic sensory opinion of what they perceive as reality. Everything that we perceive in our brains is a copy of reality and not reality. Regardless of what evidence is presented, spin doctors with their own personal agendas take the facts and through clever speech and articulation of shared values, present a perceived view that seems plausible. For example, in the State of the Union speech on January 27, 2010, President Obama clearly stated that he would welcome any ideas that would bridge bi-partisanship. Yet, House Minority leader John Boehner heard the same speech and stated that President Obama made no attempt at crossing the aisle. Editor and Publisher Katrina vanden Heuvel of The Nation suggested a new term for crossing the aisle and working together as Trans-Partisanship.
In Latin, the root trans means to change thoroughly from a previous way of doing something into a new way. The word transform means to change the form of something. In other words, if you change the thoughts of how you perceive something, it will change the resultant thought-forms manifested. Gridlock occurs when people focus on the external reality of dualism, instead of the spiritual reality of oneness. Logical conclusions utilize a system of rules that analyze the dualistic perceived reality where intuition is a direct perception of truth independent of logical reasoning. Some call it your first impression or immediate apprehension of something. Are these systems truly at odds with each other? Or should we attempt to transform their systems into a workable process that reveals the truth? What can be gained by transforming our cognitive and intuitive perceptions into a trans-perceptive reality?
Logic is the science that investigates and evaluates perceived reality through accurate observation and reason. Reason is the process where inferences and conclusions are formed from established and observed premises. The Law of Parsimony is the guiding principle where the conclusion is reduced to the simplest explanation. Science utilizes these principles to thoroughly and accurately explain our perceptions of dualistic reality. Our perceptions of reality are polarized into an acceptance of varying degrees between black and white, cold and dark, fuzzy or sharp, pungent or innocuous, loud or soft or high or low pitched. These polarizations create thoughts that we react to in either favorable or unfavorable ways. We then evaluate how they affect us and then use them to further judge their usefulness in regard to our survival. Repeated stimulations and emotional reactions to these stimulations create repeated thoughts which in turn create our belief systems. Our individual belief systems help us navigate through life and allow us to either embrace or reject opportunities to move from surviving into thriving.
In Philosophy intuition is an immediate cognition of an object, person or occurrence that is not inferred (by logic) or determined by a previous cognition of the same object, person or occurrence. Have you ever met someone and knew immediately what they were all about? Have you entered a building and felt something was wrong and didn't know why? Has something ever happened to you that you knew might happen but dismissed it? The key to understanding intuition is that it defies logic. Logic is employed after something occurs in regards to an object, person or event. Intuition occurs prior to a demonstrated behavior of an object, person or event. Intuition is a result of your spiritual connection to the oneness of the source of the universe. The more connected you are, the more intuition you have. But why do some people have more than others? Is it because they are more spiritual than others? Or is it because they have accepted a connection to reality that others just don't see? Actually, it is both. Spirituality is based on faith. Faith is a belief that is not based on physical proof. You cannot understand the oneness of God with the dualistic expansion of the universe. The existence of God cannot be proven in the physical universe. It can only be proven through the use of your intuition.
Every day we witness political debates, arguments and stances by people who have convincing arguments, but in reality, don't have a clue. They get caught up in the dualistic reality and reject the connection that they have to the divine. They beat Bibles, Korans or some other form of Literary Authoritarianism and try to convince others that they know the way to God. What foolishness! Whatever occurs outside of you is a result of objects, people or events. The only truth that exists is deep within you at the center of your being. It is where your intuition comes from. It is your connection to God. Prayer is asking God for what you believe you want in life. Meditation is listening to God guiding you to what is best for you. Service is the giving of yourself to others and contributing to the growth and expansion of all life. Any behaviors that take away from the growth and expansion of all life are not operating with intuition. No wonder many people claim to be proponents of the values of God but demonstrate the opposite. We all know our neighbors by the fruits that they bear.
We are at a critical time in our history as human beings. We need to transform our thoughts from dualistic perceptions into intuitive guidance. We need to anticipate what will happen if we continue seeking division as a result of our beliefs instead of embracing a respect and understanding of ourselves as intuitive and insightful people. The coming together of humanity in reaction to the tragedy in Haiti demonstrates that there is hope for humanity. If we all seek to develop our intuitive abilities in conjunction with our cognitive perceptions, we can move from surviving to thriving in our quest to becoming a more developed species.
WELCOME TO TSP DAILY!
We are so pleased with the success of The Spirituality Post Weekly Online Magazine, The Spirituality Post Daily and The Spirituality Guidance Sunday Morning Service that we have now combined them into a daily online magazine for those involved in Spirituality. Every weekday and weekend we will be featuring the writings and sayings of Dr. Dean A. Banks, D.D. Please come and visit us every day to receive inspiration, guidance and opinion on spiritual and political matters. We would like to thank you all for your support and dedication to the writings and sayings that we feature. May God bless all of you and your families now and evermore! ~Dean A. Banks, D.D.
CD/DVD
IS YOUR REASONING FAULTY?
Science requires multiple procedures to be performed with a critical eye in order for its findings to be valid. It requires critical thinking in order to relay valuable information. Accurate reasoning is utilizing the principles of Logic and The Law of Parsimony to draw accurate conclusions. Reasoning is the process of forming inferences and conclusions from observed facts and logical premises. Logic is the science that investigates the principles governing correct or reliable inference based on observed facts. The Law of Parsimony states that the explanation of a thing or event is made with the fewest possible assumptions and reduced to the simplest explanation. In other words, cut out the bull, remove the rose colored glasses and view the reality; no matter how harsh you might feel it is. There are no emotions involved in thinking critically. Science seeks to discover the truth about all things. In order to arrive there many experiments must be conducted to get closer to the truth. The results of these experiments can yield conditional truths, but also have to be tested for validity.
Truth is a verified or indisputable fact that is observed by many to be an accurate analysis. Validity is the state where an experiment has been conducted with a significant sample, its premises are jointly asserted and the conclusion cannot be denied without contradiction. Contradiction is minimized only by the size and congruity of the sample data. For example, a scientist can induce (assert or establish based on a significant number of facts) a conclusion from multiple premises:
Premises:
Giraffe #1 is silent.
Giraffe #2 is silent.
Giraffe #3 is silent.
Conclusion:
All giraffes are silent.
The scientist went into the field and observed the giraffes. This is his conclusion. Is his conclusion true? Yes it is; based on his data. Is it valid? No. Why? Because he only sampled 3 giraffes. If he had sampled 100 giraffes his conclusion would be true and more valid. If the entire world population of giraffes was 50,000 and the scientist sampled all of them, drew the same conclusion, then his results are completely valid. How many times does something have to happen to us before we not only accept it as true, but we accept it as being valid? Three times? Eight times? Once? Things sometime appear to be true, but until we sample enough data and then draw conclusions, we cannot consider the results to be completely valid. The above process is known as Inductive Logic. Inductive Logic is a system of reasoning that extends deductive logic to less-than-certain inferences. In its simplest form, results in a set of specific facts (premises) being induced to a general conclusion.
Another form of Logic is Deductive Logic. Valid deductive arguments are where the premises logically entail the conclusion and where such entailment means that the truth of the premises provides a guarantee of the truth of the conclusion (Stanford Encyclopedia of Philosophy). The most recognizable figure to utilize deductive logic was Sherlock Holmes. Holmes would discover a burning cigarette with lipstick on it when he arrived at the crime scene. He would deduce that the killer left within minutes before he arrived and was a woman. Pretty good deduction based on the facts. But was it valid? Most of the time it was. But what if the killer was a man who put on lipstick to trick the authorities? The first part of the conclusion was correct but the second part could be called faulty reasoning. Most of the time it wouldn't be, but in this particular case it was. Our egos are like the man who was wearing lipstick. It often tricks us into believing that our course of action is correct. It is to the ego, because it is concerned with self-preservation and survival. But in reality, it swayed the facts in order to convince others that it was real. The ego is the main reason people fool themselves every day.
Deductive Logic in its simplest form results in a set of general facts (premises) being deduced to a specific conclusion. A scientist can deduce (derive a conclusion based on the observed facts and logical assumptions) a conclusion from multiple premises:
Premises:
The Sun is shining.
It is warm.
Conclusion:
It is warm because the Sun is shining.
The scientist walks out of the house and feels warmer when he walks into the yard. He goes back into the house and feels cooler. He deduces that when he walks out into the yard where the Sun is shining directly on him, that the warm feeling he gets is coming from the Sun. This is a logical deductive argument where the conclusion is assumed based on the facts. Until the scientist measures the temperature inside the house and outside the house, the argument is true but not completely valid. If the measurement reveals that the inside temperature is 70 degrees and the outside temperature is 90 degrees, then the conclusion is more valid because it has been physically proven. But what happens if the measuring device is inaccurate or the scientist has a fever and cannot rely on his senses to be accurate? Variables are always present when it comes to perception of the facts. Be aware of these variables when conducting your experiment on the origins of your behaviors.
Remove the influence of the variables of affected sensory perception, inaccurate measuring devices, ego infiltration and data fudging in order to arrive at accurate conclusions. The more accurate your conclusions about your behavior, the more accurate your plan to remove your detriments and maximize your abilities will be. ~Dean A. Banks, D.D.
PLAUSIBLE DENIABILITY
"But surely you can question my policies without questioning my faith, or for that matter, my citizenship" (Barack Obama, 2/4/10). Today in the USA distraction and misinformation seems to be the accepted form of putting forward your agenda. I ought to know, since my former column with Examiner.com was censored by The Clarity Group last October, 2009. I took a stance against one of my fellow writers who kept putting forward the lunacy of rhetoric (in my opinion) espoused by Glenn Beck. I was removed from their system after I refused to comply with their censorship. The same people who claim to have values and respect the Word of God are caught having affairs and cheating on their taxes. But how do they get away with it? The term Plausible Deniability comes to mind. PD is a response that is carried out by perpetrators that deny the existence of an act or occurrence because there is no concrete evidence to prove that they actually committed the act. For example, the recent issue over torture by US officials.
Agendas are set by individuals who desire an outcome that they perceive to be correct based on their accepted beliefs. The Christian Holy Wars and Crusades or the Muslim Jihad are examples. Both instances outline violence to relieve a perceived struggle to better oneself and attain a unity with God. But is this perceived struggle really necessary? Hardly. It is a result of the demands of the human ego and not God. As Dr. Wayne Dyer once said, "We are individualized expressions of the whole." Our egos are concerned with separation and division. We are inextricably tied to our dualistic environment. Try to live without breathing the air in the atmosphere or walking without the earth beneath your feet. We cannot do it. We are a part of this perceived reality just as much as it is a part of us.
Spirituality is indivisible. It is your ability to recognize your connection to the oneness of life. Your ego cannot divide God. Anyone who separates groups of people from one another is ego-centered and does NOT reflect the oneness of God. It's just that simple. Yet, many self-righteous religious fanatics thrive on separating themselves from the beliefs of others. In their obvious ignorance, they accept the desires of the ego as being holy even to the point of committing crimes against humanity. When caught in their heinous acts they embrace plausible deniability to cover their tracks. They convince their base of followers that those who are making the attacks on their character are even weaker in character than they are. It's called bait and switch. While you are examining someone else's behaviors you are not looking at the one who is making the accusations. Candidates like Sarah Palin pull this one so much that their behavior is obvious.
When an individual lives a significant amount of time on this planet they come to an understanding of how things work. When we all are young, we enter life with an understanding of what we were taught form our parents and family, school and friends. We have an understanding of the information we have learned and use that knowledge to navigate through life. When we have repeatedly used that knowledge over the years tempered with experience, we begin to understand how and when to use our knowledge in relation to our lives. We, over the course of time, develop wisdom. An accurate analysis of our dualistic perceived reality demonstrates division, separatism and a perceived struggle to get through life. Nothing could be further from the truth. As we develop our spirituality over the course of our lives, we come to a deeper understanding that God is indivisible. He is what gives us life and the ability to choose the path we want to follow.
We are blessed with a conscience which is based on common sense. Conscience is an ability or a faculty that distinguishes whether one's actions are right or wrong. In psychological terms conscience is often described as leading to feelings of remorse when a human does things that go against his/her moral values, and to feelings of rectitude or integrity when actions conform to such norms (Wikipedia). Conscience is based on common sense. Common sense consists of what people in common would agree on: that which they sense as their common natural understanding (Wikipedia). Conscience is a relative reaction to an absolute accepted common sense of an observed factual reality.
Most people possess a conscience but some people do not. There is a difference between understanding a person's pain and being able to vicariously feel that pain and act in a manner to not hurt or manipulate another human being. A psychopath is an individual whose lack of empathy for another human being leans more to an inherited condition where fearlessness is employed and an inability to internalize societal norms. A sociopath's behavior is similar to psychopathic behavior but is more from environmental influences than it is from heredity. These two expressions of character are both classified as antisocial personality disorders as proposed by Psychologist David T. Lykken.
Utilizing a conscience based on common sense, how can any individual justify separation and division of humanity from the oneness of God? The only way is to make others believe that you (your ego) possess a greater wisdom of God's plan (Pat Robertson for example). It's back to the expression my way or the highway. If you don't buy into their B.S., then you are not controllable by them. Without control over your conscience and common sense, they cannot tap your wallet. The religious leaders who employ a division and separation message are not proclaiming the truth of God. They are only trying to control, dominate and manipulate your behaviors to succumb to their will. Only the mindless follow these control freaks because they have not come to an understanding of the oneness of God. God gives life; he does NOT promote death. It's just that simple. If you employ this acid test you will always be able to ferret out the truth seekers from the manipulators.
Live your life with the actual acceptance of God as the giver of life instead of the plausible deniability associated with those who strive to separate us from our brothers and sisters. Act on the truth and the facts that you observe and don't rely on the opinions of those who thrive on the control, domination and manipulation of other human beings. Use the conscience you have based on the common sense that we are all tied to each other and the world in which we perceive and live. There is no division in the heart of God, only humanhood.
PROVE TO ME THAT
GOD DOESN'T EXIST
When I look into the heavens and see millions of galaxies and stars I come to the realization that whoever created all of this has got a much greater perspective than me. I see but one angle of this massive universe and I marvel at its creation. Think about the fact that this Earth we are on rotates on its axis at just the right angle (23 ½ degrees) to promote life here. We have seasons because of this angle. If it were any different, we might freeze or burn up. If the Earth didn't rotate on its axis the atmosphere would be pushed to the poles and life would die out in the equatorial regions.
The chances of certain amino acids forming are astronomical. Is this random chance or intelligent design? Many non-believers and/or scientists have said to me, "Prove to me that there is a God." I say to them that according to their way of thinking and the rules that they use to construct their experiments, the only thing I can 'prove' is the results of God being present in my life by my awareness of Him. Science is based on what the senses reveal, not on the whole picture of reality. Our senses are limited to feeling electromagnetic and mechanical energy that are the result of certain physical actions. But where do these physical actions come from? From other physical actions? From an infinite spirit? Ask a scientist what existed before the Big Bang and watch him scramble for an explanation.
My answer to non believers and/or scientists is "Prove to me that there isn't a God." They cannot, according to their own rules of engagement in proving the construction of a perceived dualistic reality. So when will the debate ever end? Some say it will when we die and go to an eternal life. The funny thing is, is that science and religion are in agreement here. Science tells us that energy cannot be created or destroyed; it just changes form. Most religions talk about an afterlife in heaven, nirvana or a place of peaceful bliss. The fact of the matter is, is that everything that exists vibrates and comes from energy. Einstein's theories proved that matter is a more dense form of energy that is vibrating at a frequency slower than photons of light. This shows how everything is ultimately connected. When your body dies it breaks down into the original molecular structures that it was composed of, yielding more raw material within the Earth. But what of your mind and its energy? Where does it go? To heaven? Nirvana? Or does it just recycle itself into the primordial energy pool of the universe?
Whether you believe in reincarnation or not energy cannot be created or destroyed. But what does that mean? It means that everything that ever existed still exists in one form or another. It is observed in different forms of energy as either electromagnetic or matter, or various states in between. The movement of energy between its different forms is a result of the environment in which it exists. Do you create an environment in your mind that is fertile for growth and expansion? Or do you nay-say everything because you believe in something that has not been proven? Do you believe you have the power to effect change in your life?
If you believe you have the power you will. If you don't, then you won't. It's as simple as that. The spirit is where everything comes from and it is people who warp and bend its blessings to suit their own egos and beliefs; much like a black hole warps the space/time continuum. Some of my friends tell me I must get down on my knees in supplication and respect to almighty God. Hogwash. I don't pray "on my knees" because I don't have to subject myself to a bearded old man in the sky somewhere that doesn't exist. I say to them, "Grow up and realize the truth!" God's spirit is within everything that exists. Prove it to me that it isn't! Stop anthropomorphizing God!
Events, occurrences and people exist outside of the inner you. The outer you is a result of the beliefs you have manifested in your life. Your perception of the universe is based on the evaluations of signals being sent to your senses from a dualistic reality; hot or cold, black or white, big or small. Your perception is a copy of reality and not reality itself! What you sense is the reality you created and it is NOT you. Your job is to understand and acknowledge the blessings you do have and recognize that events, occurrences, people and things are the circumstances you created to be in your life. When you hold the picture in your mind of feeling joyous of the blessings in your life, negativity, erroneous beliefs and poor attitudes cannot affect you. Create the reality you desire by believing in your ability to mold and shape the outside world. Allow the peace of the inner world to manifest the fruits you desire in the outer world.
God helps us every day we help ourselves attain a state of peace and joy. God doesn't speak to us when we are angry and tense. Only when we still ourselves and listen to His still small voice can we understand and appreciate all of the beauty that surrounds us, no matter what everyone else observes. Yes, we have a shared perception with others, but what is real to us is what we believe is of value to us.
Understanding the truth, speaking the truth and acting upon it are different things. When we make the correct choices of how to act appropriately, we create and manifest the world we seek. Remember, Carl Jung once said, "Whatever you resist, persists." Fighting the status-quo only creates more dissension and fighting. Creating a better world is a more positive and effective approach because we initiate the balance and order we seek.
Our choice is to be ignorant and weak or enlightened and strong. When we choose to be loving, apologetic, forgiving and thankful, miracles begin to occur. As Gandhi once said, "The weak can never forgive. Forgiveness is the attribute of the strong.
Be strong in your commitment to enlightening your mind and seeking the growth and expansion of all life. Spirituality is being here now in the moment, feeling the presence of God in everything and recognizing the sanctity of all life by respecting all things in life. When you live with spirituality, no one can ever prove to you that God doesn't exist.