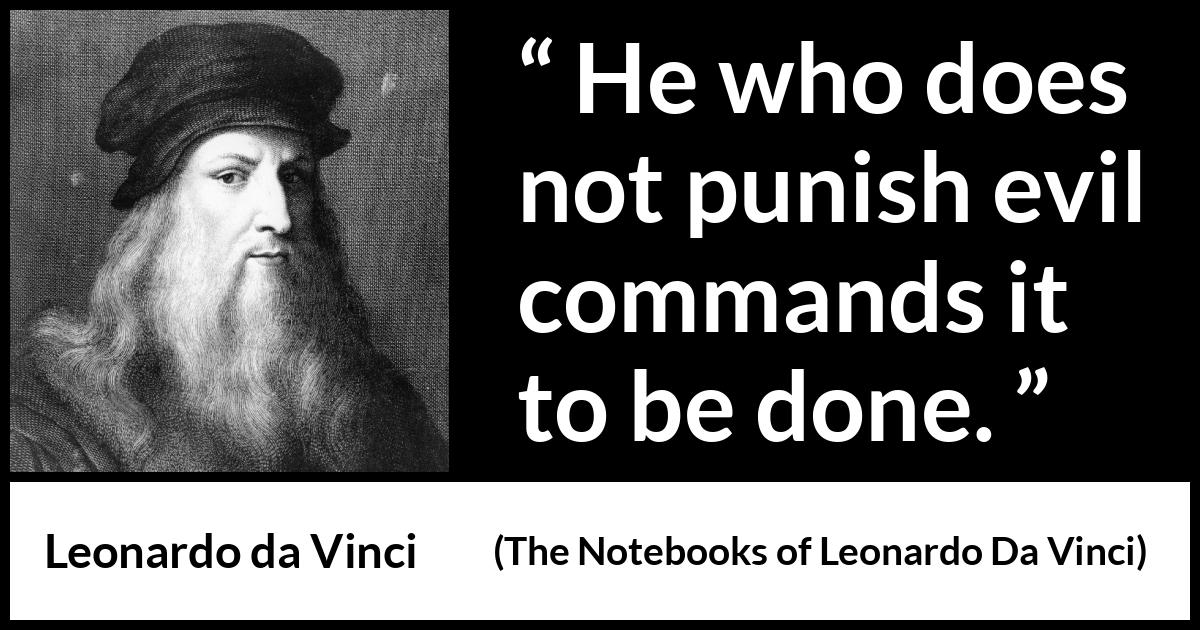 MY DAILY PRAYER
12 STEPS TO FREEDOM

1. I am humbled by the presence of God in my life, the magnificence of creation and my ability to co-create in this vast universe.
2. I am never separated from the divine. Any appearance of separation is an illusion of a perceived dualistic reality. All of creation is an extension of God.
3. I daily express my love to the divine for creating me, my family, my friends and the entire universe in which I move and create.
4. Since all of what has been expressed by humankind is a part of me, I accept responsibility for being human and apologize to God for all reactions of fear and for an attitude of acceptance of separation from the divine.
5. I daily release all judgments of others and their actions realizing that they are as much a part of me as I am a part of them. I formulate my opinions based on facts and the simplest explanations of those facts.
6. I daily appreciate all people, places and things in my life. I appreciate and respect my body, my mind and my connection to the divine.
7. I daily seek forgiveness for being distracted from the fact that I am a child of the Most High God and that through me, love, creativity and progress are expressed into all of life.
8. I daily release fear and reacting to situations with an ongoing perception and awareness of the whole picture. I embrace faith in my ability to pro-act with expressions of love, kindness and peace.
9. I am happy where I am right now because I choose to live in the present. I learn from the past, embrace the present and move peacefully into my future.
10. I daily give thanks for the blessing of life that God has bestowed on me. I live and breathe in an ongoing state of gratitude for my health, wealth, prosperity and abundance.
11. I daily seek a state of peace, because this is a state where all of my needs have been met, all of my wants are understood, all of my desires are completely clear and all of my expectations have been realized.
12. I make time everyday to relax, go within and listen to the still small voice of God guiding and directing me to the joy, peace, beauty and fulfillment I seek. ~Dean A. Banks, D.D.
SITE HOSTING
THE WORLD ACCORDING TO ROGER
VIDEOS
SERVICE IN PRAYER
Elizabeth and I would like to invite you all to our site 'Service In Prayer'. For many months we have been led to offer a way for our online friends to have a forum to share our prayer needs with each other.
The purpose of this website is to connect with one another and share our needs for healing in whatever areas we feel we need. Please visit the website or go to the Facebook forum to post any public prayers on the Wall or PM us for private prayers.
We will pray for you or help you to find Prayer Partners to assist you in healing and realization of your Divine purpose and the unfolding of it in Divine order.
Thank you all for your support, kindness and for blessing us with your ongoing friendship. Peace and blessings to all of you and your families! ~Dean A. Banks, D.D.
OUR PAST ISSUES
Did you miss any of the issues of The Spirituality Post Daily? If so, following are the links to each and every day for you to peruse. Please visit our advertisers and help us to keep going in our service to the spiritual community of souls who long for a greater spiritual perspective on life. God bless you and your families! ~Dean A. Banks, D.D.
SPIRITUALITY GUIDANCE
What is the Spirituality Guidance Channel? SGC is a video portal designed to introduce spiritually inclined individuals to be exposed to spiritual videos, radio, teachers, music, art, books, resources and links from a selected group of teachers and requests from viewers. Each featured coach/teacher will have their own page highlighting any videos, audios, websites or printed material they have produced. This portal will be regularly promoted on the Internet through social networking and targeted marketing channels. Please visit the website at the following address:

http://www.spiritualityguidance.com and email me at webproducer@hotmail.com with any suggestions, links or materials. Thank you for your most courteous participation in this project. I welcome your input. ~Dean A. Banks, D.D.
OUR SERVICES DELAWARE
Please visit our websites and send them to anyone you think would need our services. If you are out of our area (Northern Delaware) and know someone in our area, please forward this flyer onto them. We are available for work over the next few months, so please let us know as soon as possible. ~Liz & Dean
Liz:
http://www.banksnet.com/sittingservices
http://www.elizabethmaymusic.com/
Dean:
http://www.banksnet.com/
http://www.banksnet.com/portal
http://www.spiritualityguidance.com/
~Dean A. Banks, D.D.
CD/DVD
EBOOKS
ALLOWANCE
What is allowance? In today's world of information overload and multitudinous distractions from tuning into yourself, a state of allowance is something most people find hard to attain. The opposite state, resistance, is an easy behavior for most people. If you don't like something you resist it being present in your life by either removing yourself from the circumstances, people or places, or you simply shut it out of your mind completely. According to dictionary.com, allowance is a state of being where you permit something to happen or to exist. In logic, it is a premise that allows only one conclusion. In finance, it is an addition or deduction based on an extenuating or qualifying circumstance; either for profit or depreciation. The essence of allowance is to remove yourself from trying to make something happen. It is trusting God to bring to you the right thing, person or situation at the right time and in the right place. It cannot occur without trusting the divine. If you don't trust that God will guide you, you are resisting the natural order of the universe and allowing your ego to be in command. The ego commands are based on separation and a perception of a dualistic reality. It strives to disconnect us from the natural order and impose its survival mechanism into all of our thoughts, beliefs and actions.
We are always connected to everything that exists. There is no separation from God or our environment. Try walking without a floor or without the earth beneath your feet. Try breathing without the atmosphere. We are inextricably connected to our environments and we cannot function without them. Our senses are like colors on an artist's palette whereby we paint our picture of life. We choose what colors we need to express our emotions and to paint our picture. Pick up the brush and create the world of your choice by choosing your thoughts, beliefs and actions wisely. Your environment is an extension of your thoughts, beliefs and subsequent actions that you choose to carry out. Create the life you desire by encouraging others to be their best while you are being your best. Love your life and share it with others. Recognize the faults of yourself and others and apologize to God for these faults. Ask God, whomever you choose to worship or recognize, to forgive you for your shortcomings. Be thankful for all that you experience in life. It has come to you because you have chosen it to be there. Choose to grow and expand yourself into the best you can be for yourself and for others.
Once you have made the choice, you need to allow it to manifest. If you feel that you are not worthy of receiving the blessings you desire, you will not receive them. Trying to be the best and resisting distraction is not the way. Recognize what it takes and that your desires come from God. Love God by seeking the growth and expansion of all life. Next, hold the desired result in your mind and expect its outcome. Be sorry for the mistakes that you have made and choose not to make them again by learning from their results. Next, heal yourself of your shortcomings by seeking forgiveness and being thankful for where you are now. This step puts the brakes on resistance. Give thanks to God for everything by allowing his blessings to come into your life. Don't be concerned about how they come, who they come from, where they come from, when they will come, what form they will come in and why they will come at all. All of these concerns create resistance and if you truly want to manifest your desires, you must allow them to come to you.
Permit the realization of your desires by allowing them to manifest. There is only one conclusion that can result from a conviction to manifest your desires; the realization of those desires. That conclusion will not manifest until you allow the desired results to come and you joyfully accept them. You can only add to, or take away from your realization of your desires by allowing them to manifest. Each and every time you try to take the reins and manipulate who, what, where, how, when and why things, people or circumstances occur, you are resisting the manifestation of your desires.
Allowance is a state where you get out of your own way and trust God to create health, wealth, prosperity and abundance. Isn't that easier than fighting every step of the way? If you row upstream against the current it is a struggle. Life is not a struggle. It is a struggle if you choose to believe it is. If you stow the oars and let the current take you, you must trust in God to bring you to the realization of your desires. When you don't trust and let your ego take command, you might crash on the rocks, flip the boat or even drown. You might make it somewhere with your ego, but it probably won't be where you truly want to be. The desires in your heart were placed there by God to begin with. Why would he place them there if He didn't want you to realize them? You just have to get out of your own way and allow them to happen.
This doesn't mean that you aimlessly wander throughout life with no plan. You must have goals and deadlines for those goals to have a clear picture of the manifestation of your desires. Just make your plan flexible enough to allow for mid-course corrections. Every time we went to the Moon the Command Module and Lunar Lander had to make many adjustments to stay on course. You need to design a methodical plan, but leave the plan open to make any necessary adjustments. You must be aware of, and allow distractions that take you off course. If you resist distractions, they will persist until they break you down. Allow them to be and choose to stay on course by making the necessary corrections to your plan.
God has given us the power to co-create in this universe. Choose to create the life you desire by expecting the outcome of those desires to manifest. Allow them to happen by accepting the fact that you are worthy of being blessed by God. After all, you are a child of God. Does a loving parent deny the growth and expansion of their children? God loves you. He wants us to be happy and fulfilled. Why don't you? ~Dean A. Banks, D.D.
OUR PODCASTERS
by Dean A. Banks, D.D.
Currently Bobby Hinkle, Elizabeth May Sutor and Dean A. Banks, D.D. have uploaded podcasts. Robert Yarbrough will be added soon. Just click on the podcasters placards below and click on the Podcast title. Currently there are five podcasts on Bobby Hinkle's page, one on Elizabeth Sutor's page and nine on Dean A. Banks, D.D.'s page. Stay tuned for more! Thank you for choosing us!
What is the Spirituality Guidance Channel? SGC is a video portal designed to introduce spiritually inclined individuals to be exposed to spiritual videos, radio, teachers, music, art, books, resources and links from a selected group of teachers and requests from viewers. Each featured coach/teacher will have their own page highlighting any videos, audios, websites or printed material they have produced. This portal will be regularly promoted on the Internet through social networking and targeted marketing channels. Please visit the website at the following address:
http://www.spiritualityguidance.com and email me at webproducer@hotmail.com with any suggestions, links or materials. Thank you for your most courteous participation in this project. I welcome your input. ~Dean A. Banks, D.D.
SUNDAY MORNING SERVICE WITH
DR. DEAN A. BANKS, D.D.
Welcome to our new Sunday Morning Service by Dr. Dean A. Banks, D.D.
Every week Dr. Dean will be engaging subjects that are pertinent to your growth and expansion into recognition of; respect to; and communication with your inner spirit.
Please feel free to comment or suggest topics for review. May the Divine always bless you and your families! ~Dean A. Banks, D.D.
ANALYZING BEHAVIORAL DATA
For a scientific analysis to be thorough it must completely examine all of the facts surrounding the experiment. The source of the information must be considered at all times. The process that the observer used in obtaining the data must be examined as well, or the data might be a reflection of the observer's individual skew towards the outcome of the experiment. A correct and non-biased evaluation is dependent on the criteria you've established in conducting the experiment. To determine if an evaluation is true, one must thoroughly examine the facts and reduce them to the simplest explanation. Your emotions are reactive thoughts to internal interpretations of external occurrences expressed as actions. They are tainted by the ego to favor your survival. They are NEVER objective concerning you, but can be when defending others. You must consider the source of these emotions before you analyze the data.
Evidence of the results of your behavior must be considered thoroughly as well. Does your behavior offend other people? Does it support the well-being of others? Is it selfish and tunnel-visioned? Or is it focused on the best results for all concerned? Observing your behaviors over a considerate period of time and in different situations renders more data for an effective evaluation. Information, both positive and negative must be evaluated in order to get a complete picture. The truth is only revealed when the observer evaluates all of the data; whether it is favorable to him or not. Credibility of the experiment depends on an honest evaluation of the facts over a considerable period of time. If not, then the data will not reflect most of your behaviors and the results of their expressions in your environment.
The experimenter must learn to differentiate between fact and opinion. Facts are information that is observed, gathered and logged by experimenters as to their quantitative and qualitative characteristics. It appears true to most observers. Opinions are statements that express beliefs, values or feelings and cannot be proven to be true or false. Facts are data that can be measured. Opinions are secondary information that arises from how the facts will affect the observer. It is the reaction of the ego to the observed facts. Opinions can be measured as well by conducting surveys; however the results of the surveys cannot be proven to be true because there is no way to prove that the takers of the surveys relayed the truth in their answers. Surveys can be used to either support or not support the facts, but cannot replace the facts.
If your analysis of your behaviors express beliefs, values, speculations or feelings, then they should be relegated to the realm of secondary or reactionary analysis; not factual analysis. Facts can be proven by consistent and multiple observations and statistics. Statistics reveal a mathematical analysis of an aggregate amount of observers. It is the science that deals with the collection, classification, analysis, and interpretation of numerical facts or data. It employs the use of mathematical theories of probability to impose order and regularity on aggregates of disparate elements (dictionary.com). It can be used to help focus the experimenter's observations, but does not necessarily prove that something is true. Much like the results of surveys.
For example, do you believe that the universe in which we all live is abundant? Do you express behaviors of lack and limitation by expressing inaction when you receive ideas of how to become more abundant? Does your attitude reflect a limited viewpoint? If so, observe, log and evaluate these behaviors. Are they serving your growth and expansion? What can you do to change those behaviors so that you can live an abundant life? Seek out those who are doing what you want to do and how you want to be and learn what they are doing and how they are acting to model their behaviors. This requires honesty and diligent work. Most people don't believe that they have the power to accomplish this. If one human being can accomplish something, it is in the realm of humanity. That means that any human can accomplish a specific goal if they emulate the behaviors of the individuals that have already accomplished those goals! Take charge of your life and scientifically observe, gather and evaluate the behaviors you must employ to accomplish the goals you seek. Choose to no longer fool yourself with the opinions of yourself and others who simply don't see all of the facts. Aren't you worth it?
Choose to be a master of your own destiny. Do what it takes to be the best you can be by being honest with yourself. It doesn't matter what others say. What matters is what you believe to be true. If you accept another person's opinion of yourself, you are fooling yourself. They can only offer an opinion of how your behaviors affect them, not how your behaviors affect you. Seek the simplest explanation of where your behaviors originate and plan methods and ways of reprogramming those behaviors to bring the life you desire to live to fruition. You have the power to do this; but you must recognize that you have this power first. Many teachers have varied techniques and steps to attain awareness and manifest a utilization of your personal power. Tony Robbins, Brian Tracy, Stephen Covey and Jack Canfield have excellent methods. Expand your horizons to include verizons. The universe is here every day for you to be, do and have whatever you want. The only thing you must do is believe that you can be the best that you can be. ~Dean A. Banks, D.D.
ANALYZING YOUR BEHAVIORS
The first step in seeking out the facts surrounding your life is to analyze your behaviors. Observation is the act of experiencing an event, situation or occurrence and recording what you have experienced. What and how do your record the event? You simply write it down or make an audio or video recording of what you observed. First, record the physical characteristics such as date, time and location. Also, take note to the characteristics of any objects that trigger your behaviors such as size, color and orientation. Second, record your feelings about your behaviors. Are you interested, ambivalent or disinterested? Third, record the thoughts you have about your behaviors. Are they appropriate, selfish or inappropriate? Fourth, measure these behaviors against your values and determine if they align with those values. And finally, collate all of this information into an understandable format for YOU that will reveal why you display these behaviors. Design a plan to implement and support the positive behaviors while simultaneously converting negative behaviors into positive ones.
Observation involves the recording of information available to the senses from either direct input or enhanced input from sensitive recording instruments to the senses. Our senses are the filters through which information flows to our brains. Our senses and instruments are limited. They do not reveal all of the information present, just ranges of information. It is integral that your record accurate physical characteristics of your behaviors. These include the time, environmental conditions (temperature, humidity, barometric pressure, inclement weather or fair weather, inside or outside), distance to the objects that trigger behaviors, size (mass) of the objects or the volume of the objects. Since these measurements are represented by numbers they are referred to as quantitative observations. Also record the qualitative observations which include descriptions of the sights, sounds, smells, tastes and textures of the objects that trigger your behaviors. Objects can be anything existing in nature.
Recording your feelings about your behaviors can be a tricky thing because emotions are layered. A person might feel that they don't like the way that they respond to people that chatter too much. Until they peel off the layers of emotions to reveal the underlying emotion, they won't truly know why they respond by moving away from this type of person. The root emotion could be that when they were a child a person that talked too much hurt someone they cared about. They became angry as a result because they were a child and hadn't yet developed their brain to the point that reasoning became a part of their behavioral formula of interpreting reality. Anger is the feeling we experience when we feel we are not being treated fairly. Examine your emotions by logging all of the feelings that you experience, no matter how trivial they feel. Emotional intensity does not reveal the significance of the emotion, but it does reveal the relevant layers that sit upon the root emotion. You will move toward feelings that you like and you will move away from feelings that you don't like. If you are interested in something you will seek it out. If you are ambivalent, you have yet to decide what to do. If you are disinterested, you will move on to other things that interest you. Observe and record the intensities of your interest levels in regard to your emotional responses to your behaviors.
Thoughts travel at the speed of light or perhaps faster. After chemicals interact in your brain and generate electrical signals, they travel through your neural network at such rapid speeds that it's no wonder they can cause confusion. Our brains can present multiple thoughts simultaneously. We can calmly observe and allow them, react to them emotionally, or pro-act by observing their origins and collating them into workable plans that edify our lives. Appropriate thoughts are those that contribute to growth and expansion. Selfish thoughts are ego driven and don't take others into account. Inappropriate thoughts are those that can hurt others. Examine your thoughts by logging all of those thoughts no matter how trivial they appear. This includes any thoughts and feelings from daily interactions and from your dreams. Your dreams can reveal consciously unaddressed thoughts and feelings that need to be resolved. Observe and record your thoughts to determine whether they are appropriate, selfish or inappropriate in regard to your thoughts about your behaviors.
Now comes the hard part. Measuring you behaviors against your values can only happen when you examine and understand your values. What are values? In ethics values are defined as any object or quality desirable as a means or as an end in itself. Values can be both positive and negative. Positive examples are growth, expansion, cleanliness, freedom or education. Negative examples are stagnation, mediocrity, cruelty, crime or blasphemy. Values are previously established conclusions about experienced behaviors that support your perception about who and what you are. If you are sincerely trying to understand your behaviors and become a better person, you must compare your current behaviors against your established values. Are they aligned or are they in conflict? Observe and record your current behaviors in relation to your established past behaviors and values to determine whether they are in alignment. If they are, then pursue a positive course of action. If they aren't, then design methods, ways and courses of actions to synchronize their expressions. This is the next step.
Now is the time to collate all of the information you have gathered into a format that you understand. Use relatable terms and organize your data to reveal the facts by being honest. Don't allow your ego to fudge the data. The more truth you seek the more truth will be revealed. Examine your data and record your strengths and weaknesses. Design a plan that utilizes your strengths to move you forward towards your goals while simultaneously converting your weaknesses into strengths. Read this plan aloud to yourself before you start your day each and every day. The repetition will cement your findings into your consciousness so firmly that it will generate thoughts that support your conclusions about the observations of your behaviors. Repeating these thoughts daily will lead to them becoming beliefs. These new found beliefs will guide and determine your behaviors and bring you to the realization of your goals and innermost desires.
WELCOME TO TSP DAILY!
We are so pleased with the success of The Spirituality Post Weekly Online Magazine, The Spirituality Post Daily and The Spirituality Guidance Sunday Morning Service that we have now combined them into a daily online magazine for those involved in Spirituality. Every weekday and weekend we will be featuring the writings and sayings of Dr. Dean A. Banks, D.D. Please come and visit us every day to receive inspiration, guidance and opinion on spiritual and political matters. We would like to thank you all for your support and dedication to the writings and sayings that we feature. May God bless all of you and your families now and evermore! ~Dean A. Banks, D.D.
WEATHER
VIDEOS
SPIRITUAL BOOKS
DONATIONS
CD/DVD
APPRECIATION

During a past visit to physical therapy, I was receiving treatment for a back injury from a car accident and read an article in the Saturday Evening Post by Dr. Tal-Ben Shahar where he stated, "It's not what you have, it's what you appreciate." As I watched all of the other people receiving help for their various injuries I began to meditate on the word appreciate. Here I was receiving treatment for an injury from an accident where I could have been killed, but thankfully, wasn't. I began to embrace the feelings of appreciation while I witnessed the grimaces and disgust of the others receiving treatment around me (obviously from discomfort and pain). The more I saw looks of frustration on the others, the more I appreciated the fact that I could even witness this. As I proceeded with my exercises, the pain increased but I kept appreciating the fact that I could exercise. It was a choice; despite the pain and the surrounding environment, I chose to be appreciative.
In their book, Ask And It Is Given, Esther and Jerry Hicks outline what they call the Rampage of Appreciation. This is done by directing pleasant thoughts in your mind. In this exercise you become the master of your thoughts by choosing which thoughts to dwell on after you evaluate their relevance to whether they are bettering your condition or not. By choosing constructive and expanding thoughts and repeating the feelings you get from these thoughts, they eventually become beliefs. Use your convictions and beliefs to begin to plan out the course of your life by choosing the right plan to implement your goals. Write out a plan on paper of who, what, where, how, when and why you will accomplish your goals. Feel the feelings you would feel when you have accomplished those goals and be appreciative!
How do we accomplish this? By focusing on the things that feel good. Optical electronics has a term called image retention. It is an electronic burn in on a camera that results from bright light being focused on the CCD (Charged Coupled Device) for extended periods of time. This also occurs when you look at the Sun too long and get brightness exposure to your eyes. You close your eyes and see bright greenish clouds. It is a result of a pathway being carved that accepts that feeling easily and retains it due to burn in. Like gravity, the Law of Attraction works whether you believe it or not. The Law of Attraction delivers thoughts, experiences, people and things that match your practiced or burned in vibrations. If your vibration is one of appreciation, then more things will occur for you to appreciate. If you vibration is one of depreciation, then your life will reflect a decline in the values that you have aspired to and yield you the results that you have held true. Remove yourself from others that aren't appreciative in order to create an environment that is fertile for creativity and appreciation.
We have all been around people who say all of the right things and yet we feel they are not sincere. Your thoughts guide your feelings and your feelings will guide your thoughts. People who are sensitive to feelings can feel whether someone is genuine enough. Proverbs 23:7 states, "For as he thinketh in his heart, so is he: Eat and drink, saith he to thee; but his heart is not with thee." When someone is sincerely genuine and appreciative, they create an environment in which people feel comfortable and confident with their feelings. They don't take away from others by generating fear; they add to others by reinforcing faith. They create an atmosphere of appreciation!
Appreciation is defined as a state of thankful recognition; in other words, gratitude for something that has occurred and has bountied favorable results. It is the act of evaluating the quality of things, people, events or circumstances and assigning them value in regards to you. Since this evaluation is in relation to you, it is a judgment. Appreciation depends on a clear perception based on the facts, an evaluation of these facts and a subsequent judgment of these facts that result in your opinion of yourself in relation to your own life.
There are four steps to attain a state of appreciation. These steps happen quickly within our minds when we choose the path to appreciation. The first step is to acknowledge a situation, circumstance, event or the actions of a person as fact. The next step is to accept what has happened as true. The third step is to acclimate yourself to your contribution or non-contribution in the matter or to the circumstances that brought it about. And finally, to act on the situation by giving of yourself and allowing it to be a part of your experience. See the silver lining in the cloud. There is always something to be appreciative of; no matter what circumstances are present.
Appreciation is the most powerful connection between the physical, emotional, mental and spiritual aspects of your being. Just like playing the piano or guitar, you can only get better with practice. By practicing appreciation, guidance gets clearer from your inner being. As Dr. Wayne Dyer says, "When you look in the mirror you are not what you are looking at in your reflection, you are what is looking at that reflection." Through the diligent practice of being in a state of appreciation, you become accustomed to higher vibrations. You will get a twofold result. You will embrace acceptance of what is and recognize resistance to good vibration. As you continue to practice allowance, your momentum will release resistance and you will be in a state of allowing. Desires flow easily into your experience when you expect them to come and allow them to be in your life. This state of allowance comes easily and effortlessly through the diligent practice of meditation. A process where we accept and allow more of the good feelings to come our way. Nothing mystical about it. Like attracts like, pure and simple. Practice appreciation and bask in the positive results!
Our brains seek a delicate balance between rewards and inhibitions. A hedonistic personality seeks pleasure at all costs and an ascetic personality seeks to deny pleasure at all costs through abstinence, or, in the extreme, self-mortification. In the latter the part of our brain known as the Amygdala (ganglion of the limbic system involved in fear and aggression), automatically takes control. It will convince us that something has happened even though it hasn't. Fear is accepted and its results are definite no matter what reality tells us. How do we free ourselves from this endless loop? By appreciating what has actually happened and not what we perceive could happen. It requires us to be observers of facts and not relayers of opinions. Start by listening to your heart when interacting in your environment. Seek the truth on your own and choose not to believe what others see as the truth without challenging and investigating events, circumstances, people and things.
How do we challenge other's opinions? By being observant of their body language and not just what they say. Recognizing the tension (positive/pro-action, negative/reaction) in other people's faces is part of our ability to distinguish the results of our actions. Are we acting appropriately to the circumstances in our environment that will lead to our growth and expansion? How fine tuned is our environmental feedback system? Do we see circumstances, people's action, events and occurrences as a never ending wheel of depreciation? Or do you see the world as it is and appreciate it for what it is without trying to mold it to what we believe it should be?
Expect the best results in your life. That doesn't mean you will always get them. It means that you will train your mind to be controlled by the greater You, instead of the lesser you. It means you choose to stop worrying about what you perceive could happen and begin to give thanks for what has happened. The only thing we have in our reach is the present. The past is gone and the future is yet to be. It is our choice to make with each and every breath. ~Dean A. Banks, D.D
ASKING THE RIGHT QUESTIONS
Now that you have gathered all the data from your behaviors you can begin the process of analyzing the data. If you ask ineffective questions you will get inaccurate answers. If you ask effective questions about your behaviors, more accurate answers will make themselves apparent. For example, if you ask the question, "Why do I respond negatively to people that chatter too much?" the answers will be untested and inaccurate because they don't root out the cause. Your ego will block the truth because its job is to protect itself. If you ask the question "What would it be like if I responded positively to people that chatter too much?" would be more effective because it reveals the causes of your behaviors and it doesn't threaten your ego. Remember, your emotional behaviors are reactions to things or people that you do not like. If you convert your reaction to the things or people that you don't like into pro-action by understanding your behaviors, you diffuse the causes of your reactive behaviors. But how do make that conversion?
Looking at the details in your data will reveal enough information that you could make an educated guess as to who, what, where, how, when and why you demonstrate your behaviors the way you do. By knowing this information thoroughly you can make accurate predictions in the form of, "If I behave this way, then this is the result." Making predictions helps you to develop the ability to expect certain outcomes. Next you must explain why you think that your outcomes will materialize according to your predictions. Hypothesize your outcomes by stating "I believe this result will happen because…" By conducting this personal experiment you will make yourself more aware of why you behave the way you do. This exercise will not prove where your behaviors came from, but it will reveal whether your predictions will either support or not support your behavioral expressions. You will gain valuable information about yourself that can be utilized to better your behaviors.
Many people who are frustrated about their lives ask what Tony Robbins calls endless loop questions. Questions like, "Why is this happening to me?" That is the ego protecting itself from accepting the responsibility for the actions that led up to the situation where you asked that question. In order to get to the truth you must observe your behavior, log the results of that behavior and ask the right questions to reveal the truth. To accomplish attaining your goals and the deepest innermost desires of your heart you must be truthful with yourself. Goals are written desires that show you what you want out of life. Desires come from your spiritual awareness. Goals come for your mental pro-action to accomplish your desires. Expectations come from your reactive emotional system that charges them with energy. When you are thoroughly convinced that you want to attain a goal you must emotionalize it with the power of expectation. The formula is for you to predict your desired outcome, expect it to manifest the way you see it and convince yourself it will happen because it is what you were created to be! If you have the insatiable desire to run races then why are you sitting night after night on the couch? Why aren't you moving toward your goal instead of moving away from it?
If you want to become the person that day after day expresses the desires of your heart then you need a specific plan of how to attain it. The best way to start is find role models. Observe and study people who have done and are doing what it is you want to do. Learn about how they got to where they are and realize that their experiences played a significant role in getting them there. Mostly, you'll discover that they got there because they were honest with themselves. They learned the proper behaviors to actualize their potentials and they lived them day after day. They employed the processes necessary to attain and maintain their accomplishments. Nothing or no one got in their way. They learned how to get out of their own way by employing the behaviors that contributed to their growth and expansion and minimizing (or converting) the behaviors that took away from the accomplishment of their desires. They adopted successful behaviors that allowed them to expect the best results.
Are you expecting the best results in your life? Or, are you worrying about what could happen based on what is happening right now? Do you expect to accomplish your desires and goals? Or, are you constantly expecting the worst to happen? It is your choice. Whatever you focus on your entire being will be mobilized to create that result. Are you focusing on lack and limitation? Or, are you expecting an abundant universe to bestow all the blessings and joy upon you of accomplishing your desires and goals? You make the choice. You focus on the results. You get what you ask for. Why not ask for what you truly want? Isn't that a moving toward question? Proclaim to the universe what you want in your life and take the steps to get it. This universe is abundant and creates order out of chaos. Why don't you choose to do the same? Learn who you are and what you need to do to become the best you can be. Isn't that better than complaining about what you don't have and what you don't feel you are worthy of? The power of expectation will elevate you to realize your goals or create the circumstances for you to live frustrated and unfulfilled. Make the right choice. Don't you deserve the best? Every day make the effort to ask yourself the right questions. You might be pleasantly surprised at the answers.
CD/DVD
ASPECTS OF HUMANITY
It has been observed by many philosophers that humans, over the course of history, have displayed many different types of behaviors. These aggregate behaviors constitute our humanity. What is humanity? It is the collective behavioral expressions of all human beings. Whether the behavior is considered bad or good, all of these expressions represent different aspects of human behavior. Aspects are qualities or characteristics of human behavior. They are based on observations of those with different perspectives. Perspectives are conclusions based on one's viewpoint of an event, circumstance or occurrence. Viewpoints are a result of one's individual internal chemistry and stimulus-response learning that occurs in a person's external surroundings. The old argument of Heredity vs. Environment comes to mind where observers argue which one determines how we act. Both heredity and environment play significant roles in human behavior.
What are the aspects of humanity? They are the physical, emotional, mental and spiritual expressions or behaviors of humankind. Physical aspects represent the human body and its chemistry. We need physical sustenance in order to survive. We need air to breathe, water to drink, food to fuel our growth and exercise to provide the maintenance of our bodies. If we deprive, restrict or ignore the physical needs of our bodies, our bodies respond with chemical reactions that affect other aspects of our beings.
Our emotional aspects result from physical chemical reactions that affect our nervous system. Our sympathetic nervous system feels input from our environment and transfers electrical signals to the brain. The brain then reacts to these inputs and creates thoughts. Every thought in your brain is the result of a chemical reaction to your internal chemistry or electrical stimulus in your sympathetic nervous system from experiences in your external environment.  These chemical reactions create electrical charges that manifest a picture or copy of your experiencein your brain; a perception of your internal chemistry or your external environment. The copy is NOT reality; it is an electrical representation of reality. Our brains then compare these inputs to the results of previous experiences and they create chemical secretions that either result in a fight or flight reaction to an event. The emotional aspect of your being is a reaction to internal or external conditions. The reaction is carried out by the central nervous system.
Mental aspects involve an exchange of certain chemicals in your brain. Every thought in your mind is a result of chemical interactions in your brain. Physical chemistry and emotional reactions affect the mental processes in your brain. Are you thirsty for knowledge and educate yourself? Or do you just plod along day after day reacting to your body's chemistry and your immediate environment? Development of our mental aspects is what separates us from the animals. We can educate ourselves to pro-act to internal and external conditions by thinking about other possibilities. We can then train ourselves to create these possibilities and convert them into probabilities. Our brain is a master switching system that coordinates all other aspects into mental pictures that we think about; our thoughts. Repeated thoughts develop into beliefs and beliefs steer our lives.
The spiritual aspect of our being is our connection to the collective reality. Whether one believes in a universe or multiverse, both are perceived as external realities. In truth, we are a part of these perceived external realities. Our internal reality is a stage for the mental copies of our external reality. There is no separation. It is all one reality expressing itself in many different ways. Our perceptions represent the reality with thoughts and mental pictures. These perceptions are created from physical internal and external conditions, emotional reactions to these thoughts and pictures and mental conclusions of how they will affect our beings. If we are focused only on ourselves, our reactions will be of survival of our beings at all costs. When we are aware of survival for ourselves and others, we innately understand a spiritual connection between all of us.  We begin to connect with others and move toward thriving instead of just surviving. The external reality is abundant and plentiful. We have access to unlimited resources when we can perceive those resources. Whether we believe that God created us or we evolved from a primeval soup, we are creatures of growth. We live to grow and expand our perceptions.
The physical, emotional, mental and spiritual aspects of humanity are always stimulating our brains with a cornucopia of stimulus. How we react to this stimulus is how it will affect us. Choose to pro-act by understanding that your perceptions are just copies of reality and NOT reality. We all have the capability to become better than we are by educating ourselves with the collective knowledge of all aspects of humanity. ~Dean A. Banks, D.D.
BEHAVIORAL INFERENCES
An inference is a conclusion based on logic. A conclusion is a decision based on an evaluation of the facts. An evaluation is setting the value, significance, worth or quality of a set of circumstances surrounding and event, occurrence or object. Logic is the science that investigates the principles governing correct or reliable inference by using reason. Reason is a mental process that reveals premises that are observed and evaluated by the mental aspect of your being. A premise is a proposition which supports a conclusion. Inferences in logic refer to conclusions that come about not necessarily from the established premises, but have some degree of probability relative to the premises. In other words, an inference is a possible explanation that can become a probable one if the observed circumstances remain static. However, this universe is anything but static. It is a dynamic, breathing and expanding machine; a celestial clock.
When you have asked effective questions about your behavior, the answers you receive can be used as premises to make inferences about the origins of your various behaviors. Inferences depend on both the accurate observations of your behaviors and your individual accumulated knowledge of the environment. The available knowledge during the Renaissance was that the Sun orbited the Earth. I wasn't until the use of empirical evidence followed by effective reasoning that the truth was revealed that the Earth orbited around the Sun. Empirical evidence are facts experienced from conducting an experiment. Reasoning seeks out the cause of observed facts.
If your knowledge of your environment (internal and external) is limited, your ability to effectively utilize reasoning is limited as well. For example, let's go back to the apple analogy. The apple falls from the tree and hits the ground. Three people view this occurrence. The first says that a ghost plucked the apple from the tree and threw it to the ground. The second says that the stem of the apple gave way from the weight of the apple and it fell, but doesn't understand why it fell. The third has repeatedly experienced the law of gravity and has seen its results through experience. He agrees with the observation of the second person but has more knowledge of his environment. An effective inference is one that follows from the observation of all of the evidence available and is combined with the existing knowledge of the observer.
If you infer that the reason you react negatively to people that chatter to much comes from your dislike of noise, that could be and emotional reaction to the sound of the chatter. If you have more knowledge about how your emotions are layered, you might begin to investigate the underlying layered emotions that aren't readily apparent when you react to the noise. When you dig deeper you begin to understand the workings of your own mind. Many people are afraid to do this because they don't have the knowledge of what they are doing or they are afraid of getting to know themselves better. If you truly want to develop a deeper understanding of yourself, you must educate yourself about the workings of the mind in general and employ techniques to minimize or remove your fears. Recognizing that you are not compelled to react to everything in your environment can help minimize the feelings of false fear. False fears are secondary fears. They are emotional reactions to situations, events or occurrences in your life that are based on what might happen (usually something negative).  To completely remove false fears from your life you must acknowledge and recognize why they are there; to protect you from possible harm. Real fears are initial (primary) fears such as the fear of getting burned. You won't put your finger in an open flame because you know it will hurt.
A common acronym for fear is False Evidence Appearing Real. This should be correctly said as false conclusions about perceived evidence that create end results that appear real to you. Why does this occur? Because your ego is your survival mechanism and it automatically reacts to anything that possibly threatens its dominance and control over your survival. That's its job! Your job is to rise above this reaction and reason out what could happen negatively and change your thought patterns to reflect positive outcomes instead of assuming that the negative will automatically happen. Assuming comes from taking too many things for granted and accepting past evidence as being static. If it happened in the past this way, it will always come to the same result. It presumes that if nothing can be perceived that exists to the contrary then it must be true. This universe is an ever-changing universe and to deny its dynamism is foolish at best.
Don't automatically assume that the worst will happen. The awareness of this is good to allow you to prepare for what the worst possible outcomes could be. If you ultimately expect the best to happen, you will convert positive possibilities into successful probabilities through the Power of Expectation. Primary fears are good because they protect you from possible harm. Secondary fears are not so good because they cause you to second guess your abilities and slip into mediocrity.
Inferences about the origins of your behavior are only accurate when you educate yourself, remove false fears and truly seek to better yourself. Honesty in dealing with your behaviors is paramount to your success in designing a plan that will lift you out of the mire of emotional reaction into the light of mental pro-action. The results will be a better understanding of yourself, a clearer focus on your goals and a sheer determination that will lead to you expecting only the best in your life.