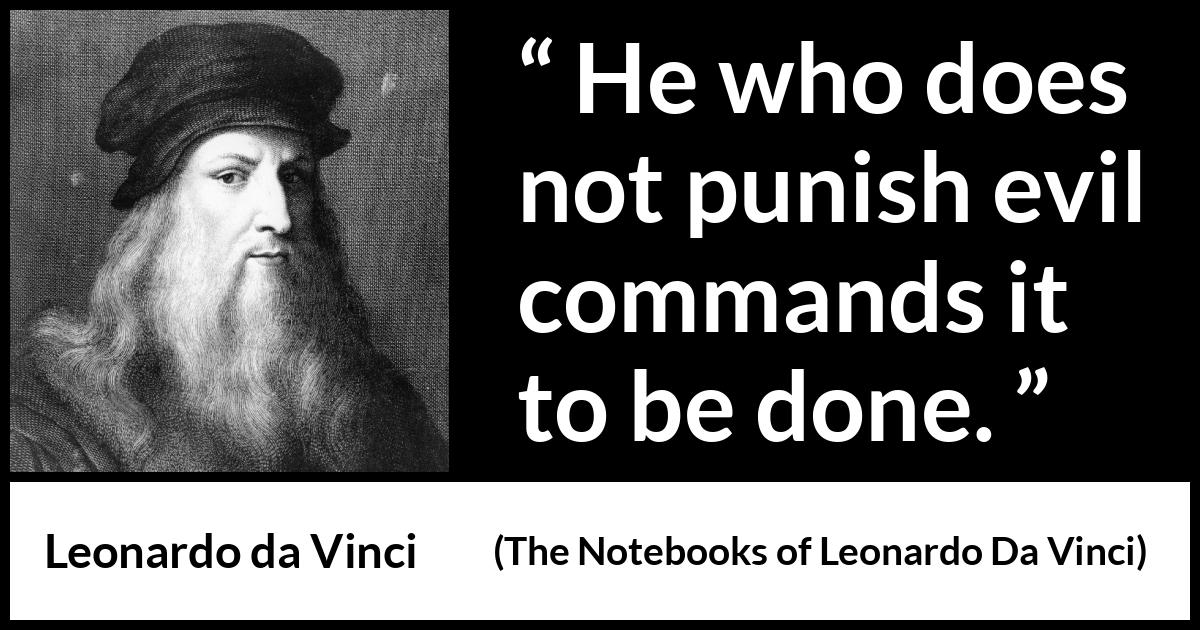 VALUE YOURSELF

Being the best at something doesn't mean in competition with anyone else! It means sincerely putting the best you have to offer forward because you value what you have to offer as your best. It might not be the 'best' in competing with others but that is not what is important.
The most significant thing you can do is value your talents, skills and abilities and make them a gift to others. When you share your divine blessings with an open heart you are being the Divine in action; you are stepping out of your comfort zone and taking a risk based on what you know you can do. Isn't that better than holding back and never sharing at all?
Too many lives never become fulfilled simply because people hold back and play it safe. They live in fear of losing their families, friends and 'things' that they care about in favor of safety, security and ultimately, mediocrity. They also live in fear of rejected for becoming the best that they can be. Isn't it better to fulfill your destiny than to wish you had? Are you so entrenched in fear of what 'might' happen that you won't move toward your goals and dreams?
If you know deep within you that you were created to be, do and have more than you are experiencing right now then why are you not doing something about it? Why are you defending where you are in favor of where you will be? Make the time each and every day to visualize where you want to be and feel the peace of being there. Feel the understanding of living in your dream. Experience the joy of fulfilling your dream! Feel the blessings of Divine love in your heart and move toward that dream!
Nobody is stopping you from fulfilling your dreams but you and the beliefs you hold as true. Inventory what beliefs you have that are accurate or erroneous and change them for your betterment. The Divine has given you all of the tools to create the life that you need, want, desire and expect to happen. You have to feel your expectations so much that you allow them to manifest!
Be the best you can be by sharing your blessings with all of us. We are all here to interact with each other and benefit from our mutual relationships. May you be blessed now and evermore on your journey of divine expression~ ~Dean A. Banks, D.D.
SITE HOSTING
THE WORLD ACCORDING TO ROGER
VIDEOS
SERVICE IN PRAYER
Elizabeth and I would like to invite you all to our site 'Service In Prayer'. For many months we have been led to offer a way for our online friends to have a forum to share our prayer needs with each other.
The purpose of this website is to connect with one another and share our needs for healing in whatever areas we feel we need. Please visit the website or go to the Facebook forum to post any public prayers on the Wall or PM us for private prayers.
We will pray for you or help you to find Prayer Partners to assist you in healing and realization of your Divine purpose and the unfolding of it in Divine order.
Thank you all for your support, kindness and for blessing us with your ongoing friendship. Peace and blessings to all of you and your families! ~Dean A. Banks, D.D.
OUR PAST ISSUES
Did you miss any of the issues of The Spirituality Post Daily? If so, following are the links to each and every day for you to peruse. Please visit our advertisers and help us to keep going in our service to the spiritual community of souls who long for a greater spiritual perspective on life. God bless you and your families! ~Dean A. Banks, D.D.
SPIRITUALITY GUIDANCE
What is the Spirituality Guidance Channel? SGC is a video portal designed to introduce spiritually inclined individuals to be exposed to spiritual videos, radio, teachers, music, art, books, resources and links from a selected group of teachers and requests from viewers. Each featured coach/teacher will have their own page highlighting any videos, audios, websites or printed material they have produced. This portal will be regularly promoted on the Internet through social networking and targeted marketing channels. Please visit the website at the following address:

http://www.spiritualityguidance.com and email me at webproducer@hotmail.com with any suggestions, links or materials. Thank you for your most courteous participation in this project. I welcome your input. ~Dean A. Banks, D.D.
OUR SERVICES DELAWARE
Please visit our websites and send them to anyone you think would need our services. If you are out of our area (Northern Delaware) and know someone in our area, please forward this flyer onto them. We are available for work over the next few months, so please let us know as soon as possible. ~Liz & Dean
Liz:
http://www.banksnet.com/sittingservices
http://www.elizabethmaymusic.com/
Dean:
http://www.banksnet.com/
http://www.banksnet.com/portal
http://www.spiritualityguidance.com/
~Dean A. Banks, D.D.
CD/DVD
EBOOKS
WAKING UP
When will you truly wakeup? When will you realize that you have everything you need to become who and what you were created to be within you right now? When will you stop hindering your progress with erroneous beliefs, negative thoughts and endless worry? When? When you take a deep breath and experience this moment completely!
All you truly ever have is THIS moment. Allow it to pass through you in peace and experience the truth of Divine presence expressing Divine love to manifest your Divine purpose in Divine order.
When you dam up the flow you are attempting to control that which cannot be controlled. Allow that which is edifying you to move you divinely; no choking, bottlenecking or constriction.
As you try to selfishly hold that which blesses all it slips right through your illusive grip and leaves you with the tension of implementing control, domination and manipulation. Live and let live by letting go of what you 'feel' is correct in favor of what you 'know' is correct.
You cannot 'control' Divine order but you can immerse yourself in it when you stop trying to make things happen in your favor. Sit comfortably in your boat and stow the oars that you use to steer and move ahead. Allow the current of Divine order to move you in the slipstream and act when you are guided to, not when you 'believe' you should.
The more you 'try' to 'control' the flow, the more its guidance to fulfillment will elude you. Why does this happen? Trust is the mechanism of allowing Divine order to move natural order to lead you to fulfillment. It's like steering a boat. You look and see how the sea and weather is unfolding and make choices in how you move the rudder to move in a direction. As the seas and weather change you 'actively' compensate for their effect.
You never worry about 'how' things will unfold because you have been awakened by trusting in the Divine to move Divine order in serendipitous synchronicity. In other words, the allowance of your greater good to come to you by getting out of your own way!
Be ye perfect and allow perfection to flow through you every moment of your life. May you be guided in perfection, to live in perfection and express perfection! Peace and blessings be with you on your journey in life! ~Dean A. Banks, D.D.
WELCOME TO TSP DAILY!
We are so pleased with the success of The Spirituality Post Weekly Online Magazine, The Spirituality Post Daily and The Spirituality Guidance Sunday Morning Service that we have now combined them into a daily online magazine for those involved in Spirituality. Every weekday and weekend we will be featuring the writings and sayings of Dr. Dean A. Banks, D.D. Please come and visit us every day to receive inspiration, guidance and opinion on spiritual and political matters. We would like to thank you all for your support and dedication to the writings and sayings that we feature. May God bless all of you and your families now and evermore! ~Dean A. Banks, D.D.
OUR PODCASTERS
by Dean A. Banks, D.D.
Currently Bobby Hinkle, Elizabeth May Sutor and Dean A. Banks, D.D. have uploaded podcasts. Robert Yarbrough will be added soon. Just click on the podcasters placards below and click on the Podcast title. Currently there are five podcasts on Bobby Hinkle's page, one on Elizabeth Sutor's page and nine on Dean A. Banks, D.D.'s page. Stay tuned for more! Thank you for choosing us!
What is the Spirituality Guidance Channel? SGC is a video portal designed to introduce spiritually inclined individuals to be exposed to spiritual videos, radio, teachers, music, art, books, resources and links from a selected group of teachers and requests from viewers. Each featured coach/teacher will have their own page highlighting any videos, audios, websites or printed material they have produced. This portal will be regularly promoted on the Internet through social networking and targeted marketing channels. Please visit the website at the following address:
http://www.spiritualityguidance.com and email me at webproducer@hotmail.com with any suggestions, links or materials. Thank you for your most courteous participation in this project. I welcome your input. ~Dean A. Banks, D.D.
SUNDAY MORNING SERVICE WITH
DR. DEAN A. BANKS, D.D.
Welcome to our new Sunday Morning Service by Dr. Dean A. Banks, D.D.
Every week Dr. Dean will be engaging subjects that are pertinent to your growth and expansion into recognition of; respect to; and communication with your inner spirit.
Please feel free to comment or suggest topics for review. May the Divine always bless you and your families! ~Dean A. Banks, D.D.
WATCHING OR PARTICIPATING?
You can watch a movie or video and always see just what they want you to see and feel what you feel as a result. You can read a book and create a reverie in your mind and see what you have been reading based on how it makes you feel. The instantaneous creation of mental pictures from words on a paper involves the higher brain and heart functions.
Watching something is just that; watching it without participation in the creating of it. Reverie is a state where imagination runs free. Your brain is observing, collating and creating images that you react to with your feelings. Does your imagination run free when you are watching a movie or a video? Perhaps a little here and there when answers are needed, but for the most part not as much as when you are reading.
Reading is the gateway to your imagination creating a reverie where you can see what the author has written and picture what the author is describing. Movies, videos and video games are intriguing to many people; but reading a good book increases your mind and heart to experience an imaginary life that is different from your actual life, where YOU are the creator of what it looks like, feels like and does for your spirit.
Watching what others create can be entertaining, but using your brain to create with imagination actually causes you to grow and expand beyond your current state. You feel things other than what you have experienced and those feelings create questions that need to be answered. Reading is the gateway to others' minds and other worlds. It is the key to stimulating your brain to go beyond where it is and become what it will be.
A good book can take you places that a movie, video or video game cannot. It can open the door within to your inner heart by experiencing our collective nature and our ways of describing that nature. You can pause and think about what you are reading and sort out just where the author is taking you. You can revisit it at any time and pick up just where you left off. It is a source of information that actually forces you to 'use' your brain and not blindly watch the passage of life.
Pick up a good book and travel to places 'where no one has gone before'! Use the brain you have been given to excel through reading! ~Dean A. Banks, D.D.
WAVES OF REALITY
In 2004 the Hubble Telescope peered out at Orion and took a time lapse photograph over a period of 11 days. When the picture was analyzed the furthest objects appeared to have a mysterious red glow. What does that mean? According to the Doppler Effect it means that all of the galaxies at the very edge of the universe are moving away from us. In other words, the omniverse is 'expanding'.
As we grow in the understanding of our immediate, global and omniversal environment, we come to see that everything is expanding. Growth and expansion is the 'direction' in which the omniverse moves and exists. Our perspective is the only thing that can speculate on an eventual reduction and contraction of what we experience.
Everything is composed of waves of energy that demonstrate a peak and a valley simultaneously know as crests and troughs. They do not exist without each other. In order for something to be 'up', there must be a 'down'. For something to be 'hot' there must be a 'cold'. In order for something to be 'far', there must be some 'close'. These perspectives are the sensory conclusions of 'projected' opposite pairs in the perceived dualistic reality.
Our outer experience reflects our inner perspective as we derive meaning from sensing our environment. We experience events, occurrences, situations, circumstances and the behavior of people and 'things' in our environment and filter those experiences through our individual belief systems to 'make sense' of it all. Our belief systems are forged by past experiences that we have accepted as real. Most often, they are rigid and unyielding. Our beliefs take a stance that 'this is the way it always will be' and refuse to change their viewpoints because it will make us feel 'uncomfortable'. We begin to 'fear' change because our beliefs give us security and comfort. In essence, what we believe filters our experience with a skew that 'bends' reality, much like the way gravity 'bends' the space-time continuum.
It is as science has discovered through quantum mechanics, the point where the 'observer' views the omniverse as 'particles' instead of waves. It is a deterministic viewpoint that we surmise as being correct simply because we participate in the growth and expansion of our environment. For us to derive our individual meaning of life we have to be an integral part in that meaning; otherwise, why do we even exist?
The ego has to justify its own existence and it conveniently 'bends' the facts to suit its purpose in self-preservation. Originating out of the reptilian brain its mission is self-survival and propagation of the species. It seeks to grow and expand from itself in order to justify its own existence. We have grown and expanded as a 'species' and as we experience more and more of life we move from the ego-child 'viewpoint' through our current adolescence into becoming an adult. The adult perspective is recognizing the Spirit of God within all of existence and simply 'allowing' it to unfold natural order by understanding Divine order.
We are a part of this 'omniversal' clock which ticks out our experience each and every day. If we react and resist what it reflects we lose our alignment with Divine order. If we proact and allow what it reflects we align ourselves with the eddys and currents of Divine order moving and influencing natural order. Forcing experiences to occur co-creates ripples that bounce off and distort the natural progression of Divine order. Gently massaging the inherent results of Divine order aligns us with its natural flow in the growth and expansion of all of life. Every day alignment with natural order and most importantly, Divine order, affords us the ability to flow naturally in the eddys and currents of unfolding experience.
How do we align ourselves? By recognizing the Source of all existence through prayer and visualizing; listening to the Source through daily regular meditation; and serving others in the unfolding of natural order. Participate in the unfolding of Divine order into natural order by aligning yourself every day through an ongoing experience of Divine love actualizing your Divine purpose. Feel the motions of the omniverse and enjoy the ride! ~Dean A. Banks, D.D.
WHAT ARE MISTAKES?
Mistakes are the perception that something was done in a manner that wasn't appropriate, didn't yield the sought after results or were emotionally expressed out of passion. The definition of mistake is "an error in action, calculation, opinion, or judgment caused by poor reasoning, carelessness or insufficient knowledge [dictionary.com]. It is the perception that an action was in error to bring about a desired and expected result.
What we might perceive as an error can yield the results we are seeking by allowing us to think we are doing the right thing when in fact we aren't. We don't always know the results of our actions and behaviors because we don't see the entire picture. That's why it is integral to spend daily time in prayer, meditation and service for us to become 'in-tune' with our Divine SELVES! That attunement to divinity affords us a direct channel to 'understanding' what we need to do and when we need to do it.
Our perceptions sometimes deceive us 'purposefully' in order for us to take the actions necessary to co-create our desired manifestation. If this is true, is there anything that is truly a mistake? Or is it that our perception tells us that it is a mistake when in fact it is NOT an error?
For example, is it a mistake that you left your house at a certain time and then got stuck in traffic making you late for an important appointment? Could it be that if you left earlier you might have gotten into an accident? Could it be that divine providence allowed you to be safe by leaving later than you did? You might not ever know. Don't let appearances deceive you into believing that when things don't go your way that it is a negative occurrence. Allow things to be what they are and don't attach negative beliefs to their apparent unfolding of you will be subject to the possible outcomes of those beliefs.
Allow the Divine to guide your steps and don't worry about mistakes. Be ye therefore perfect by realizing that you are a child of the Most High and even if you perceive that you have made  'mistakes' that you are forgiven simply by asking for forgiveness.
Don't allow the commission of 'mistakes' to stifle your progress in life. Be focused on the end result and allow yourself to get there without judging your perceived 'mistakes' on your journey. ~Dean A. Banks, D.D.
WEATHER
VIDEOS
SPIRITUAL BOOKS
DONATIONS
CD/DVD
WHAT ARE YOU WATCHING?

Have any of you noticed just how violent, ego self-serving and vapid the programming is on television? Do you realize that just because you actively choose to not watch television that you are ignoring the fact that many of our youth are? What can we do about it? Throw our hands up in the air and acclimate ourselves to 'the way it is'? Or can we join together in spreading positivity through each other into helping others to understand whom and what they were created to be?
Violence is a choice; ego self-serving is a choice; vapidity is a choice. Just because many make these choices each and every day doesn't mean that we have to turn our backs on it. It means that we can proact a new paradigm that instills peace, fosters mutual understanding, creates inner joy and shares Divine love everlasting.
We can participate in making this world a wonderful place in which to live by stepping up to the plate and being whom and what we were created to be while helping others become whom and what they were created to be. How do we do this?
By downplaying the ongoing exposure to our youth with violence, ego self-serving and vapid behaviors. By positively instilling peace through listening to others and exposing them to their inner well being; by bringing them to a greater understanding of our shared reality through dynamic and effective education in the arts, history, philosophies and sciences; by showing them that we can live in joy by being ourselves; and by sharing Divine love with them through the active giving of our talents, skills and abilities in Divine service to others.
If we truly want peace, we must learn how to instill peace; if we truly want understanding, we must understand others; if we want to be joyous, we must choose to live in joy no matter what unfolds; if we want to share Divine love with all of creation, we must learn how to receive it and accept the grace of Divine love.
Until we proactively change the world by sharing Divine love instead of rearranging its circumstances to suit our egotistical whims and yearnings, we will be subjected to the ongoing onslaught of violence, ego self-serving and utter vapidity. It is up to us by the choices we make. We all must learn to choose wisely. Be ye therefore watchful and proactive! ~Dean A. Banks, D.D.
WHAT DO YOU SEE?
Look at yourself. Do you like what you see? Are you being the best you can be and living a fulfilled life? Or are you angry that you don't 'have' what others have? If you are angry, you feel inside that you have not been treated fairly. You feel that someone else always has what you want and that you don't have it. You are allowing your ego to lash out and broadcast a vibration of lack, limitation and frustration. And guess what? That's what you will experience.
Whatever you project will be reflected back to you because you have accepted it to be true, allowed it to happen, rejected other alternatives and resisted what you perceive is not happening for you. As you can clearly see, you have created it. You were the one who accepted things as they are; you are the one who allowed all of the pieces to fall into place; you are the one who has rejected other possibilities and decided that there was no other way; you are the one who resisted the outcome so much that it keeps persisting and being recreated over and over again.
When will you get off of the hamster wheel and be free? When will you accept things as they are and allow them to be better? When will you stop rejecting your good and resisting other avenues that your good will come to you by having to have your way as to how it will manifest? When?
It is when you allow your greater good to move through you. Your inner well-being is ALWAYS there existing as Divine love at the center of your being. You are the one who accepts it or rejects it. You are the one who allows or resists its flow of well-being. You are the one who either lives in health or infirmities; wealth or poverty; prosperity or lack; abundance or limitation. It is in your choices based on your beliefs that co-create your reality. It is up to you to make life-giving choices and not life-debilitating choices.
When you look outside of yourself and see the reflections of your life it reveals what is going on inside of you. If you display acrimony, lack of fulfillment or depression, it shows just how much you trust in the Divine. If you truly trusted in the Divine peace, understanding, joy and Divine love would flow through you unfettered by your erroneous beliefs Success leaves clues. What clues are you leaving? ~Dean A. Banks, D.D.
WHAT GOES UP
MUST COME DOWN
According to the Law of Gravity, what goes up must come down; unless significant force overrides the effect of gravity pulling it down. The same applies to what you think, feel say and act out in life. What goes out must come in; unless you 'override' the effect of the Law of Attraction. In other words, what you project into your perceived environment will be reflected back to you and create reactions or proactions within you.
The Law of Attraction works on the principle of 'like attracts like' within a scaffolding of dark matter; matter that we cannot sense because it exists beyond the ranges of our senses. The Law of Repulsion works on the principle of 'like repels like' within a network of dark energy; energy that we cannot sense because it exists beyond the ranges of our senses.
The scales are tipped toward dark energy because there is more dark energy (72%) present in the omniverse than dark matter (23%). Perceived matter and energy only comprise 5% of what exists and our senses 'feel' their wavelengths and interpret them as reality. Despite this 3 to 1 disadvantage, life still came about over billions of years of the congealing attractive force of dark matter.
What does that say about life? It is purposeful, stubborn and innovative to survive and thrive despite the odds against it. Only with a sense of purpose, a confirmed direction and complete trust in the Divine can anyone of us co-create and manifest our destinies. Despite the odds against us, the perceptions of lack and limitation and the relentless feelings of foreboding, we, as co-creators, choose to create a life that we desire by 'expecting' its manifestation in Divine order.
Just as life has survived over the course of millennia, we too can survive the odds that we 'perceive' are against us. We too can thrive by living from the spirit within more than the ego's perceived manipulation of its environment without. What does it take to co-create the life we desire? Making the time each and every day to go within and bathe ourselves in the presence of spirit to KNOW that we can co-create the life that we choose to live and completely trusting in the Divine to allow it to be in Divine order. The operative phrase here is "Whoever goes within regularly, will create the manifestations of their Divine purpose without".
Divine trust is the key to co-creating a fulfilling life. Are you trusting in the Divine completely or are you believing the perceptions of the ego that say that you are not worthy, that everything is limited and that you must fight and struggle to survive? Life unfolds perfectly in Divine order when you get out of your own way and allow the Spirit of God to guide you along your perceived journey to fulfillment. Be ye therefore perfect! ~Dean A. Banks, D.D.
WHAT IS AND WHAT CAN BE
What has been cannot be changed. How you look at it can. What is going on now is what you are paying attention to at the moment and what demands your attention. What will come is still forming and can be altered by what you either do or don't do now. It is up to you to make the choices that will create beauty and order or ugliness and chaos in your life.
Choose to reframe what appears to be negative into something that is necessary for you to realize the other side. Use its appearance as a motivator to visualize and feel the joy from 'being' on the other side of negative 'appearances'. Remember, most of what you worry, doubt or fear about NEVER comes to fruition unless you convince yourself that it will and you continue to feel and believe it will.
Stop being your own worst enemy and become your own best friend. Treat yourself like the divine child of the Most High God that you are and all else that edifies your being will be added unto you. It's all in how you experience the truthfulness of beauty and order instead of the illusion of ugliness and chaos.
Give thanks for the negativity as an indicator of you making the proactive choice of proceeding in a positive direction. This way, you will not resist it and you will allow it to be exactly what it is; a reminder of where you don't want to be. Knowing what you don't want to be is just as advantageous to your growth and expansion as knowing what you want to be. It allows you to make proactive choices in determining what is beneficial or detrimental for individual fulfillment.
Knowing what works and doesn't work gives you the edge on manifesting what you need, when you need it and how it will come about. Know what has worked in the past and what hasn't and reframe any and all occurrences of what happens now to be exactly what you need to grow and expand. Be fruitful and aware and all that you need will be manifest.
It is when you emotionally energize that which you don't need that it crops up time and time again. Realize that YOU are recreating it and put a stop to it by not resisting or fighting its occurrence. Allow it to be exactly what it is and let it pass through you without attaching any emotions to it. Be focused on a positive end result and feel the joy of living in that result! Be ye therefore perfect! ~Dean A. Banks, D.D.
CD/DVD
WHAT IS GOD?
God, to me, is the Divine Infinite Creator Spirit of God that exists beyond our comprehension in the stillness and silence of spirit. That spirit is at the center of all existence and radiates Divine love into all of creation. It is not an anthropomorphic being who sits on a throne in judgment of 'His' creation. It is the source of all that has been and ever will be created.
Aligning myself with my Divine purpose in Divine order is my daily goal. The Divine is the most important 'thing' in my life. Every day I pray for guidance, meditate to listen for guidance and serve others with the blessings I have been so graciously given. I pray by asking and visualizing, meditate by closing off the outer world and going deep within my being to my center of peace and I experience the joy of existing by serving others with the talents, skills and abilities that I have been given through Divine love.
When our physical bodies die our souls no longer exist; it is the combination of the Spirit of God within our bodies and our bodies that comprise our living souls. We are divine (spirit) and corporeal (body) existing together as a living and breathing soul. Our 'spirits' unfold into our bodies during the course of our lives and refold into the omniverse upon our deaths.
Our 'energy' of consciousness can never be created or destroyed; it just simply changes form. We are spiritual beings having a physical, emotional, mental and spiritual experience from our bodies in life and our consciousness of that experience continues after our bodies die. We are never separated from the Divine love of the Creator; it is our perceptions that convince us that we are and when we learn to dismiss those perceptions as illusions of the ego we become free at last. Death is a part of life and is nothing to be feared.
Our daily challenge becomes to live in spirit while dancing with our ego. It is learning to placate the whims of our selfish ego while fulfilling the inner guidance from the Spirit of God. We are a dichotomy of the yearnings of our egos and the desires of our spirit that appear to struggle with each other to be fulfilled. The fact is that the spirit NEVER struggles; it is the ego that struggles to control, dominate and manipulate ourselves and others to fulfill its selfish agenda. Allowing the desires of our spirit to unfold creates the joy of living in peace and understanding while sharing Divine love.  ~Dean A. Banks, D.D.
WHAT IS GOD'S WILL?
What is God's Will? Is it Divine Law or the whim of some anthropomorphic spirit wielding lightning bolts at 'sinners'? Did God express His love into the perceived dualistic reality and leave us to fend for ourselves (deism) or is He an interactive God that guides and directs us to become the person He intended us to be (theism)?
The difference is a belief in a supernatural revelation of God. Does God speak to us with His Divine Will or did He give us all the tools to realize that we are not separate from Him? The debate will go on while Divine order manifests itself every day.
We are co-creators with God and we can affect our environments as our environments affect us. Divine Will works 'through' us as we are the arms, legs, eyes and ears of the Divine in the perceived dualistic reality. His 'Will' is manifested through us when we allow it to be so.
We have been blessed with the choice of 'free will' to choose Divine guidance and 'Will' or the ego's self-survival mechanism. The entire omniverse is an expression of the love of God by the process of sustained creation. Choose allowance over survival and the truth will be readily apparent.
But how do you choose allowance when it appears that there are so many things 'interfering' with your progress? It is the ego's game to convince you that it knows what is best for you despite what you know within is best for you. You alone have to balance the selfish yearnings of your ego with the guidance from the Spirit of God. NOTHING will go in your favor until you do!
You have been blessed with talents, skills and abilities that only you can express in YOUR way! Find them and nurture them to become whom and what you were created to be and NOT what others say you 'should' be! You ARE the master of your own destiny and until you take the reins and carve your path you will glide through life aimlessly and NEVER be completely fulfilled.
Use your blessings to help others realize their blessings and the cornucopia of Divine abundance will rain down on you each and every day of your life. It is up to you to be the blessed child of the Most High that you already are and have forgotten because you have allowed your ego to reign supreme. ~Dean A. Banks, D.D.
WHAT IS ONENESS
WITH GOD?
What is Oneness with God? Is it a static state of being or is it an ongoing journey? Do we become One with God or does the veil of dualistic illusion recede through our desire for Oneness to an awareness that we are already One with God? Whichever way you decide to perceive it the fact remains that we are inextricably connected to this omniverse.
Every moment we exchange energy and matter with our environments and we project our thoughts from our minds into our words, actions and behaviors. The environment then feeds back our physical statements with consequences that reflect our statements and behaviors.
Some call this 'karma' based on the 'dharma' of the individual. If this is true, then thinking, speaking, acting and behaving are all manifestors of our individual intent. Are we expressing ourselves into our environments to affect beneficial change toward social equality and justice or are we simply doing what favors us the most?
We are individualized expressions of the Infinite Spirit and we are One with the Spirit of God every moment of our lives. It is our ego's self-survival mechanism ('free will') that has the choice to relent to mediocrity or actualize our individual purpose by allowing the awareness of Oneness with the Divine.
If we forever listen to the observations, conclusions and opinions of others' perspectives and assimilate them into our lives we are taking the circuitous route to Oneness with God.
Pray each and every day to be guided to what you need to do to grow and expand in Divine order. Trust God completely to fulfill what is best for you at this point in time. Don't try to force yourself to make it happen. Allow the Divine to fulfill the how while you practice the what.
Make the time everyday to still your mind, reduce the external chaos and focus on the Spirit of God within you. Your awareness of Oneness will blossom and the peace in your soul will guide your thoughts, words, steps and expressions.
Go out into your community and help others to realize their goals and ambitions. Show them that you are there to support their efforts and help them fulfill their needs. Be that which lifts up instead of that which puts down.
Be the boss of your ego and choose to remove the veil. The beauty of your purpose will be manifested. ~Dean A. Banks, D.D.