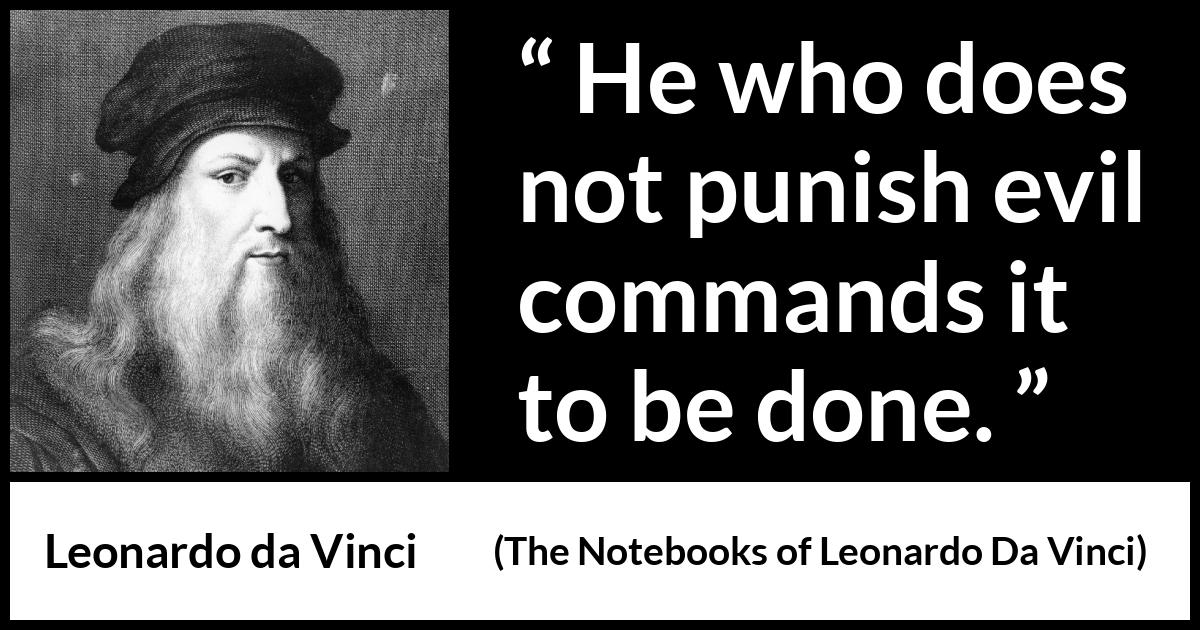 THE DARK CORNERS

The doorway to the dark side of existence is opened when you choose to fear what you don't understand. Whatever is hidden in the darkest corners of your mind and heart will come alive and you will react when you doubt what you are observing in your reality. This doubt leads to the perceptions of scenarios that possibly 'could' happen and the onset of worry begins to stifle your actions. As you travel down the path to the dark side the possibilities of what could happen become the probabilities of what will happen and fear takes control. Once you are in the grips of fear it is difficult to let go of its grip on you because you associate it with being in the best interests of your survival.
Would anyone in their right mind do ANYTHING to put themselves at risk? There is a fine line between taking a risk and moving forward with confidence. If your confidence is based on the assuredness that your ego knows what is best, then you are on shaky ground. The ego can only see from its perspective and not that of the Divine. If your confidence is based on the complete trust in the Divine, then you are on solid ground.
The Divine's perspective is that of knowing everything, being present everywhere, emanating the power of Divine love and parenting the entire omniverse. Don't you think that the Divine's perspective is more aware than that of your ego? If you don't, then you are not completely trusting in the Divine. There are no 'levels of trust'; there is either complete trust or none at all! Anything less than complete and utter trust in the Divine is ego-centered and will result in the downward spiral from doubt to worry to fear.
Complete trust of the Divine comes when you are certain of the Divine's existence within you, your experience of Divine love reassures you with every breath and your faith comforts you in knowing that the Divine will protect you and lead you to experience the best for all concerned. Trust is not earned; reliance is earned. You can rely on your friends and family to defend you and love you until you do something that violates their reliance on you. Trust comes from faith and faith is a divine knowing that no matter what occurs the Divine is guiding you in safety, security and bringing you its complete blessings. There is NO doubt in your mind. There is NO worry in your heart. There is NO fear of your apparent circumstances.
Divine assuredness comes from being grateful for the Divine grace bestowed on you from 'flowing' Divine love. If you at any point 'dam' up this flow by moving down the path to the dark side, You are getting in your own way to experiencing the blessings of Divine love that come from Divine trust. Your greatest enemy is your ego telling you it's 'all that' and that you MUST listen to its guidance. When it rears its controlling, dominating and manipulating head with all kinds of reasons to do what it ascertains you MUST do, stop and take a moment to consult with the Divine.
Go within and feel the presence of Divine love immersing you in the peace, understanding and joy of KNOWING what to do instead of BELIEVING what your ego says to do. Your ego has one agenda; self-survival at ALL costs. This is NOT sharing Divine love because it is a selfish motivation. Divine love encompasses all of existence and is not limited to the egotistical agenda of self, but the divine agenda of all. When you realize that you are on the path to the dark side, stop and turn around.
Let go of all thoughts, feelings, beliefs, verbal expressions, actions and behaviors that are self-centered and look out for yourself AND others. Move toward the certainty of the Divine's presence within you, the reassurance of the Divine love that's protecting you and the faith in knowing that the Divine is comforting you. Be ye therefore perfect! ~Dean A. Banks, D.D.
SITE HOSTING
THE WORLD ACCORDING TO ROGER
VIDEOS
SERVICE IN PRAYER
Elizabeth and I would like to invite you all to our site 'Service In Prayer'. For many months we have been led to offer a way for our online friends to have a forum to share our prayer needs with each other.
The purpose of this website is to connect with one another and share our needs for healing in whatever areas we feel we need. Please visit the website or go to the Facebook forum to post any public prayers on the Wall or PM us for private prayers.
We will pray for you or help you to find Prayer Partners to assist you in healing and realization of your Divine purpose and the unfolding of it in Divine order.
Thank you all for your support, kindness and for blessing us with your ongoing friendship. Peace and blessings to all of you and your families! ~Dean A. Banks, D.D.
OUR PAST ISSUES
Did you miss any of the issues of The Spirituality Post Daily? If so, following are the links to each and every day for you to peruse. Please visit our advertisers and help us to keep going in our service to the spiritual community of souls who long for a greater spiritual perspective on life. God bless you and your families! ~Dean A. Banks, D.D.
SPIRITUALITY GUIDANCE
What is the Spirituality Guidance Channel? SGC is a video portal designed to introduce spiritually inclined individuals to be exposed to spiritual videos, radio, teachers, music, art, books, resources and links from a selected group of teachers and requests from viewers. Each featured coach/teacher will have their own page highlighting any videos, audios, websites or printed material they have produced. This portal will be regularly promoted on the Internet through social networking and targeted marketing channels. Please visit the website at the following address:

http://www.spiritualityguidance.com and email me at webproducer@hotmail.com with any suggestions, links or materials. Thank you for your most courteous participation in this project. I welcome your input. ~Dean A. Banks, D.D.
OUR SERVICES DELAWARE
Please visit our websites and send them to anyone you think would need our services. If you are out of our area (Northern Delaware) and know someone in our area, please forward this flyer onto them. We are available for work over the next few months, so please let us know as soon as possible. ~Liz & Dean
Liz:
http://www.banksnet.com/sittingservices
http://www.elizabethmaymusic.com/
Dean:
http://www.banksnet.com/
http://www.banksnet.com/portal
http://www.spiritualityguidance.com/
~Dean A. Banks, D.D.
CD/DVD
EBOOKS
THE DREAM OF
TRUE FREEDOM
Every time I watch Martin Luther King's "I Have A Dream" speech I am taken by his mastery of metaphors and the tears come streaming down my face. When I was 9 years old is when I first saw the speech and was awe struck. I had no idea what he was talking about and my mother explained it to me. I asked her "Why do they treat Negro people this way? What did they do to be treated this way?" She said that they just wanted the same rights and privileges that anyone in this country should have.
It made me remember when I was four and I noticed that the one black child in my school in Vermont was playing alone. None of the white kids were playing with him and I went over to play with him. After that, the white kids wouldn't speak to me anymore and I told my mother about this when I got home. She looked at me and said, "Is he your friend?" I said yes and she said, "Then don't let anyone ever tell you who your friends are." Soon after my parents became friends with my friend's parents and their other white friends wouldn't speak to my parents anymore.
My parents were immigrants from Scotland and Italy and they knew exactly what prejudice and hatred can bring about. As I wiped my eyes I came to realize that much has changed on the outside in 50 years but hardly much on the inside. Every generation must be reminded of the scourge of prejudice, the evil of the Holocaust and the ever-pervasive ego centered agenda of genocide. We need to remind our children, our grandchildren and great grandchildren of the lessons we all have learned so that they won't have to be repeated. We all need to focus on the words that set us all free. Please go to the following link and read the "I Have A Dream" speech in its entirety:. It is electrifying, demonstrative and inspiring. It is the words of what freedom truly means!
Read the words of a man who lived it, lived in it and lived to bring us all together. God bless all of you and may you, your children, your grandchildren and your great grandchildren always carry the message that says, "Free at last, free at last, Great God Almighty, We are free at last!" ~Dean A. Banks, D.D.
OUR PODCASTERS
by Dean A. Banks, D.D.
Currently Bobby Hinkle, Elizabeth May Sutor and Dean A. Banks, D.D. have uploaded podcasts. Robert Yarbrough will be added soon. Just click on the podcasters placards below and click on the Podcast title. Currently there are five podcasts on Bobby Hinkle's page, one on Elizabeth Sutor's page and nine on Dean A. Banks, D.D.'s page. Stay tuned for more! Thank you for choosing us!
What is the Spirituality Guidance Channel? SGC is a video portal designed to introduce spiritually inclined individuals to be exposed to spiritual videos, radio, teachers, music, art, books, resources and links from a selected group of teachers and requests from viewers. Each featured coach/teacher will have their own page highlighting any videos, audios, websites or printed material they have produced. This portal will be regularly promoted on the Internet through social networking and targeted marketing channels. Please visit the website at the following address:
http://www.spiritualityguidance.com and email me at webproducer@hotmail.com with any suggestions, links or materials. Thank you for your most courteous participation in this project. I welcome your input. ~Dean A. Banks, D.D.
SUNDAY MORNING SERVICE WITH
DR. DEAN A. BANKS, D.D.
Welcome to our new Sunday Morning Service by Dr. Dean A. Banks, D.D.
Every week Dr. Dean will be engaging subjects that are pertinent to your growth and expansion into recognition of; respect to; and communication with your inner spirit.
Please feel free to comment or suggest topics for review. May the Divine always bless you and your families! ~Dean A. Banks, D.D.
THE GIFT IS THE PRESENT
"Yesterday is history, tomorrow is a mystery, today is God's gift, that's why we call it the present." ~Joan Rivers. Yes, yesterday is history and now lives as a memory in the past. Yes, tomorrow is a mystery in 'how' it unfolds depending on what you hold true today. Yes, today is God's gift and it is the present! Now is all we truly have and each day is no more than a rapid succession of many 'nows'. If we go through our days and carry the baggage of negative interactions with us to bed without letting them go before we go to sleep, we will wake up with an inner feeling of them not being resolved. These unresolved feelings will affect our current day more than we will perhaps realize.
Being angry about how people have treated us is a natural human response. Anger is the reactive feeling we humans get when we feel that we have not been treated fairly. All of us need to learn how to discharge that anger before retiring our day or it will 'rollover' into the next day. Acting out on our anger goes against the laws of nature and can be referred to as 'sin'. In Ephesians 4:26, the author clearly states, "Be angry and do not sin, and do not let the sun set on your anger" (Aramaic Bible in Plain English). This verse is attributed to Paul as a 'Prison Epistle' (letter written while in prison). Paul wrote it about 60-62 A.D.
Imagine being in prison (mostly dungeons filled with excrement and rodents). Wouldn't you feel anger? Wouldn't you want to act out on your anger? Yet Paul refused to let the Sun set on his anger. Somehow he knew that if he was going to survive prison that he would have to start each day with hope and trust or the anger would eat him alive more than the sewage and pestilence.
At the end of each day let go of what angers you. Discharge its deleterious effects into the omniverse. Wake up each day refreshed with the gift of a new day from God. Do you treat someone who gives you a gift with anger? Do you dismiss their gift of kindness with acrimony? Or do you graciously accept their gift and give thanks to them for receiving it?
Be grateful to God for each and every day. Be forthright in discharging your anger and not unleashing it on others in retaliation for pissing you off. Be a channel and an instrument of Divine love everlasting. Be ye therefore perfect! ~Dean A. Banks, D.D.
THE GRAND DESIGN
Recent biological scientific research has shown that certain venoms of rattlesnakes, scorpions, spiders and cone snails have the necessary peptides that create certain reactions in humans due to their ability to rearrange biological effects at a molecular level. In fact, the venom of cone snails is being regulated by the Homeland Security Department because it creates over 100 peptides that have varying effects on our nervous systems. A sting from a cone snail would paralyze a human instantly and render death within 4 minutes! Taking these peptides and developing anti-venoms from ongoing tests will take years, but the pharmaceutical companies are investing millions in this development. One of the peptides show promise in offsetting Alzheimer's Disease.
Can you imagine how certain molecular structures that kill can be altered to save lives? It demonstrates that chemical components can be rearranged from being 'evil' to being 'good' simply by understanding how these chemicals work and guiding their expression through a desired 'intent'.
Much is the same with the desired intent in our lives. We have all of the tools to 'extract' what we desire in our lives but we become accustomed to 'the way things are' and we accept them as 'the way they always will be'. Within what appears to be designed to end life are the necessary ingredients to fulfill life. The Divine has incorporated the mechanisms within all of creation to be used by our desired intent to either kill or give life.
What are you doing with these mechanisms? Are you using them to 'kill' your desires by not expecting them to happen with guided positive intent? Or are you using them to 'give life' to your desires by expecting them to happen to benefit all of life? Just as certain venoms can kill they can be turned around to give life. Why aren't you taking the raw materials available to you to create the life you desire? Why don't you trust enough in the Divine to guide you to living a life of complete fulfillment? It only takes you getting out of your own way by allowing the guidance of the Divine to unfold your Divine purpose in Divine order.
Give to life instead of dwelling on death. The secret to living a life replete with health, wealth, prosperity and abundance is within the feelings of infirmity, poverty, disadvantage and dearth. You just have to understand why you have those feelings and what they are teaching you in order to experience the other side.
The Grand Design of the Divine Infinite Spirit Creator reveals the truth when you make the time to look for it. Go within your being each and every day and discover that truth that is there for you to see the light within the darkness, the day within the night and the love within the hate and anger that surrounds you. Then, and only then, will you know the Grand Design well enough to learn that opposites in diversity lead to oneness in unity when you look for the truth diligently and faithfully within. Be ye therefore perfect! ~Dean A. Banks, D.D.
THE GREATER GOOD
FOR ALL
What can we do right now to better the perceptions of our current situations? We could immerse ourselves in positive platitudes to convince us that things will get better. The only problem with this is that it is akin to putting perfume on garbage. When the smell of the perfume recedes the original stink of the garbage becomes prevalent again. We could break up our patterns and not think about our current situation that much by distracting ourselves from the causes of our perceptions. However, that is not dealing with the situation in an adult fashion; it is simply prolonging and masking the inevitable results. We could throw our arms up in the air and simply resolve ourselves to the way we perceive it is, take our lumps and roll up into a self-made cocoon of our mediocrity known as our 'comfort zone'.
We do have another choice. Why don't we make this choice? Is it because it seems too easy? Is it because our egos can't relent to any other way of handling life? Or is it that we are too afraid to let go of our perceived control over our lives? Whichever it may be, we have another option that handles every situation in life perfectly. When we let go of our perceived control over our lives we gain extreme power to allow it to unfold perfectly in Divine order. But how can this be? Shouldn't we have to control something in order for it to go in the direction we desire? The omniverse unfolds perfectly on its own without our help or interference. However, we affect what goes on in the omniverse by our 'observation' of it simply by observing it.
Our perception of what we observe actually affects the unfolding of the omniverse. If we insist upon controlling, dominating and manipulating our environments with our 'will', we will be resisting our alignment with Divine order. If we simply let go of what we perceive we can control and ultimately can't control, we align ourselves with the natural order of the omniverse. The secret of fulfillment is in the act of removing your ego's perception that it can move natural order to its benefit alone. Only when you allow the flow of the omniverse to affect everyone with what is best for them and you, will you begin to align yourself with Divine order perfectly.
Ultimately, Divine order affects natural order by moving the perceptions of events, occurrences, situations, circumstances and the behavior of yourself and others into alignment with the greater good for all. By allowing what is best for everyone to unfold naturally in Divine order WITHOUT our interference, we continually allow Divine order to manifest our Divine purposes in Divine order perfectly. Let go and let God. Too simple? Then keep doing what you are doing and what you don't want to happen will. It's that simple. ~Dean A. Banks, D.D.
WELCOME TO TSP DAILY!
We are so pleased with the success of The Spirituality Post Weekly Online Magazine, The Spirituality Post Daily and The Spirituality Guidance Sunday Morning Service that we have now combined them into a daily online magazine for those involved in Spirituality. Every weekday and weekend we will be featuring the writings and sayings of Dr. Dean A. Banks, D.D. Please come and visit us every day to receive inspiration, guidance and opinion on spiritual and political matters. We would like to thank you all for your support and dedication to the writings and sayings that we feature. May God bless all of you and your families now and evermore! ~Dean A. Banks, D.D.
WEATHER
VIDEOS
SPIRITUAL BOOKS
DONATIONS
CD/DVD
THE JOURNEY WITHIN

The journey within is not a journey at all. A journey is traveling from one place to another or from one stage of existence to another. Growth and expansion is perceived as a journey by us because our focus is mostly outward, when in truth, we truly don't grow and expand until we turn inward.
The perception of movement is predicated on our consciousness of change. We experience reactions to our environments and acclimate ourselves to their results without challenging their premises. Knowing where things come from requires an inward journey to source. It is removing our minds and hearts from the chaos and tension of our external perceptions and opening the door inward toward peace and joy in our inner being.
It is a proactive step that requires us to 'faith" our way through complete trust in the Divine. It is a complete abandonment of the perceived ego's control over our self-survival. It is the final step in allowing Divine order to manifest the fulfillment of our Divine purpose. It is always available to us in every moment of our lives.
We need not 'journey' there; just let go and allow. It's really that simple. It is our ego that convinces us that it is harder than that. Shut off the chatter and listen to the still small voice of the Spirit of God. There is no deception there and no journey is required. It is instantaneous and always present. Open the door inward and experience the nurturing presence of the Divine in every breath you take. Feel each moment as eternity.
Just as the within each drop there is the essence of the ocean, within each moment is the essence of eternity. Time is a relative construct based on motion in a direction. Motion comes from aggregate gasses generating heat and ultimately gravity. Creation is a process of the culmination of that which we cannot perceive becoming that which we can perceive. In each moment is the joy of Creation.
This moment is all we truly have. Breathe in the environment and breathe out love. It is your choice moment to moment. Choose to affect your life with love and not be affected by the perceived turmoil of existence. Maintain your peace at all costs and thrive in your expressions. Be diligent in proacting and not reacting. Allow the guidance of spirit to align you with Divine order. Have a beautiful and productive day! ~Dean A. Banks, D.D.
THE JOY OF
MUNDANE TASKS
Where were you when you realized that there was something more than your mundane existence? Were you at a place in your life where you were frustrated, annoyed or angry? Or were you inspired, gratified or happy? More than likely it was the former negative feelings that 'caused' your realization because the tasks you were performing were either tedious or monotonous and you were reacting to them as being mundane.
The truth is that tasks like cleaning, cooking and yard work imbue your spirit with a gestalt of life that affords you the awareness of just how life works. Many times you will be inspired by things in life while working in the house, kitchen or yard.
Participating in the maintenance of your surroundings is sharing Divine love for where you live, eat and sleep. Sharing Divine love in your environment many times releases inspiration, gratification and happiness. Your feelings of accomplishment satisfy the ego AND the spirit. The trick is to be thankful from your ego for the joy received in your spirit. This way it isn't about what the work you 'did', but the participation in sharing Divine love in your environment.
Find joy in the mundane tasks of life and you WILL be inspired in other areas of your life. Instead of reacting negatively to what you perceive as mundane, proact positively by anticipating the inspiration you will receive by sharing Divine love in your environment.
Stop and smell the flowers; smell the freshly cut grass; feel the joy of the vegetables in your garden as they drink in the water from your watering. Smell the 'clean' in your kitchen and the food cooking on the stove. Look for the things that make you feel like you have accomplished something and the joy you feel will leak into other areas of your life blessing you with peace.
There is honor and joy in what appears to be mundane tasks. At the end of the task you have something to show for it. You have the feeling of Divine love because you cared enough for yourself to complete the task. You have the feeling of joy that it is over. You have the feeling of understanding that you did what you had to do. You have the feeling of peace that you can now rest.
Smile in delight that you are a part of your environment and that you are blessed with the joy of living. Be grateful for your experiences and you will be inspired! ~Dean A. Banks, D.D.
THE KINGDOM
OF GOD
What about the Kingdom of God is within you that you don't understand? Is it because you keep searching for the 'prize' outside of you when it is deep within you? Or is it that you know it's there and you want to have some fun being in command before you relent to its authority?
The funny thing about the Kingdom of God within is that it isn't authoritative! It's all about experiencing, living in and sharing Divine love within and without. It's a state of being that aligns, culminates and expresses Divine love with each and every breath. It is there within right now and it only takes you getting out of your own way to experience it.
Perhaps that's why too many people never find it; because it is too easy. It is so subtle that it is missed by most because it requires the least. The Kingdom of God is not a hierarchy of praise and worship but an embodiment of Divine love. It is giving to others what you desire the most and receiving from others what they desire the most. It is in the giving and sharing that the playing field is leveled and the experience of health, wealth, prosperity and abundance brings peace, understanding, joy and Divine love.
Becoming one with the Spirit of God within is the easiest thing you can ever do; yet religions and beliefs drive a wedge between you and God by their rituals, beliefs and vacuous practices. You don't have to kneel to pray, pray in a church or pray in front of others. That is subjugation created by church leaders to humble you in THEIR presence and NOT God's.
You don't have to fear going within in deep meditation for that is where God resides. That is where God speaks to you as an individual. Religions don't like that because it cuts them out as the middleperson. You don't have to just tithe the church with ten percent of your earnings in order to gain God's favor. You can give of your talents, skills and abilities to others in Divine service because God IS within them as well!
What is so easy becomes so hard because when we follow what we believe over what we know we separate ourselves from the Kingdom of God. The realization of unity in spirit comes from our understanding of Divine Oneness and exercising Divine trust here in the now. Be ye therefore perfect! ~Dean A. Banks, D.D.
THE LOVE YOU MAKE
It never ceases to amaze me how some people parrot political talking points without as much as a yearning to know the truth. They will scour the Internet and find blogs and links that support their skewed positions and reinforce their belief systems with the 'facts' that support their conclusions. Once their opinions are set, it's off to battle. I encountered one such person last year who accused me of picking a fight with her. I simply looked on my wall and saw an offensive picture of Obama and responded accordingly. Yes, I got acerbic, but this disgusting picture of our President was on my news feed from a friend I thought had more intelligence than this. His friend and I went back and forth without ONE word from him. Hmmm. Anyway, the point that she was making was so off base I felt compelled to comment after I had already commented. I was rude to her at times and I apologized for being rude, however, I have about had it with idiotic and moronic behavior from people who refuse to go to the library and do the research necessary before they start spewing their lies.
I have spent the time researching our president because I wasn't originally for him; I was for Hilary. When he became the choice I dug in to find out more about him. I was impressed and astonished by his dedication as a community organizer all the way up to the Senate. He was on a fast track but was well equipped to handle the ride. He is a deliberate and thinking man who weighs out the options before rendering decisions. He reads the letters of everyday people and understands their plight. He knows that our leaders have sold out the American people by sending our jobs to China. He knows that we must control guns more effectively to secure the safety of our children. He knows that we all need universal health care. Yet, the other side besmirches him for going after Osama bin Laden, drone strikes and the handling of our financial crises. They corkscrew him at every turn with their subtle racial remarks. Yet, he takes the high road.
We finally have a leader who cares about us and the other side does whatever they can to convince their constituency that he is corrupt, that he is evil and that he is NOT American. They only thing that they have proven is that they are nothing but bullies on a playground who want to get their way and they will do whatever they can to get it. They need to grow up, man up and people up. They need to realize that the world they once knew and used to pad their wallets at our expense is coming to a slow death. The lily white constituency is being slowly replaced by African Americans, Hispanic Americans and Oriental Americans. The religious right Christian Bible beating constituency is being replaced by Atheist Americans, Muslim Americans and LBGT Americans.
The war pig constituency is being replaced by those who seek peace in this country and value the lives of our young adults enough to not send them overseas to die. The corporate banker constituency is being replaced by those who want decent opportunities for growth and expansion without being subjected to financial slavery. The commonality in the above terms is American. We are growing and expanding into beings that are more aware of our citizenship in this world. We are becoming more advanced and we are doing it together. We are, in essence, blessing ourselves with Divine love.
There will always be those who will not see the truth right in front of them. It is our job to enlighten them and help them to understand that the truth in Divine love is the most important thing we can share. Please pray for this planet and all life on it. We are at a critical time in our history and as the Beatles said, "And in the end, the love you take, Is equal to the love you make." ~Dean A. Banks, D.D.
CD/DVD
THE MATERIAL WORLD
Ceasing one's mind from desire is only possible in the now. It requires trust in the Divine. Actualizing the Divine desires in your heart requires participation in the perceived dualistic reality. Not participating is being asleep at the wheel. Is that trusting God?
God allows us to know what our purpose is when we listen to His still small voice. God has created everything and Jesus even told us that His Spirit is within us. The translation you are referring to is what he said in reference to the temporal world in relation to the Kingdom of God. Not that God did not create the temporal world.
Some believe that God never did create a material universe. They believe that God created us first and foremost as spirit, out of his own spirit; the material world came about when we got a belief that we are separate from Him; not of course that God is male nor female, just pure spiritual consciousness I AM [paraphrased].
What they are saying and I am saying are basically the same thing except for one fundamental point: from my understanding the Spirit of God expresses everything into existence. Our 'separation' is in our understanding of our perceptions which are copies of everything, not the essence of everything. To me God has created EVERYTHING and it is our perceptions that sometimes deceive us into believing that that isn't the truth. God is Spirit and we are expressions of that Spirit. That is the essence of what has been revealed to me in meditation.
God allows us to know what our purpose it when we listen to His still small voice. God has created everything and guides us to the awareness of His Spirit within us. Some teachers say that God did not create the temporal world; they say that we have from our beliefs. If we have created it, then why have we not created a way not to succumb to it?
The Spirit of God expresses everything into existence through the process of love. Our perceptions of 'separation' exist only in our understanding of what we perceive which are copies of everything, not the essence of everything. God has created EVERYTHING and it is our perceptions that sometimes deceive us into believing that our Oneness in spirit isn't the truth.
God is Spirit and we are expressions of that Spirit. That is the essence of what has been revealed to me in meditation. I share that with all of you in an expression of love. If you disagree, then so be it. If you agree, then express the gift of love to all you encounter. Be the love that has created you. Namaste. ~Dean A. Banks, D.D.
THE MIND/BODY
CONNECTION
Our bodies are a complex network of physio-chemical interactions that trigger emotional states and vice versa. When a person feels victorious testosterone is generated and boosts the body with feelings of euphoria and confidence. It comes from the hormones under the classification of androgens. When a person feels depressed and uncomfortable estrone has been generated. It comes from the class of hormones known as estrogens. Both men and women have androgens and estrogens in their systems; however, men usually have more androgens and women have more estrogens; however, this can change under consistent feelings of being stressed.
When a person feels like they are losing or have lost something valuable to them the hormone cortisol is produced in the adrenal glands. It is considered a catabolic hormone that breaks down tissue regeneration, modulates the immune response, raises glucose levels and stores fat in the body. It is often referred to as the 'stress' hormone that kicks in when we are under tremendous or sudden stress. Some studies have shown that it creates estrogen dominance. At the DNA level, it suppresses testosterone production and can create feelings of depression and anxiety.
Our bodies are psycho-physical units where thoughts and emotions affect our health, our feelings of wealth, prosperity and the recognition of abundance. Our emotional moods can dominate and paint an unrealistic view of reality, regardless of what our thoughts reveal. When we listen to our bodies in deep meditation we slow down our systems enough for our internal chemistry to seek a balance much like water seeks its own level when agitation stops. The deeper we go, the more we align our bodies with the eddys and currents of Divine order.
At our center is the Creator of the omniverse exuding Divine love if we would but make the time each and every day to experience that bliss. Nothing is more important in our lives than spending time with the Divine deep in meditation. How can anyone hear the silent whispers of the Divine when they are immersed in the constant and incessant chaos of the external world of the perceived dualistic reality?
Eliminate the noise and listen for the still small voice of the Divine guiding and directing you to peace, understanding, joy and the expression of Divine love. Balance out your bodily chemistry and come out from under the veil of being subject to your emotional responses and chemical states.
The Divine is in command but you must drink from the well to experience the beauty. Make the time for your Divine relationship and the healing of your body. When the spirit is accessed, the body is healed and the mind is free to explore more horizons. Be ye therefore perfect! ~Dean A. Banks, D.D.
THE PROSPERITY GOSPEL?
I have read several threads now on how some people knock Joel Osteen for his 'prosperity gospel'. Have any of these people ever read any of his books? Have they truly listened to his message? Have they examined themselves to see where they have 'stinkin' thinkin''? What you fear about him reveals just how out of touch all of you are with the reality of God's love. And exactly what have your attitudes reaped? Acrimony, derision and mediocrity? Now that's something to admire! Get a life; all of you!
You claim that because he lives in a beautiful home that he is crooked. Are you jealous? What about all of the missionary work he does and that his church supports? You knock this man yet still buy pizzas from Papa John? Hypocrites! Joel actually HELPS people! Does Papa John? He sells them cheap decorated pizzas and pays his workers minimum wage while maintaining his 30 foot MOAT!
My wife and I volunteered at an event of Joel's in Philadelphia a few years back. His staff treated us well; they prayed with us; they never ASKED for money; they made themselves available if we had any special requests. If you watch his program he never asks for cash. He offers free books for those who donate. He turns over most of his income from his best seller books to his church. Now, that's something to scoff about? Only those without would damn him for something they wish they had. Unbelievable!
I didn't see a 30 foot moat around Joel's house! Only someone living in fear would need a 30 foot moat to keep others out? Why does John Schnatter fear others? Could it be that he has made millions off of the back of minimum wage workers? Comparing him to Joel Osteen is ludicrous. Joel does his own work; he writes books and they SELL! Why? Because they teach that God is on YOUR side and that health, wealth, prosperity and abundance are already given to you by grace. Not some crusty old pseudo-Christian attitude that being poor is good!
Being healthy gives you a long and happy life! Being wealthy affords you the opportunity to help others MORE!! Being prosperous allows you to grow and expand with others!!! Being abundant allows you to share your talents, skills and abilities with others and ADD TO their lives!!!! And what's wrong with all of these things? NOTHING!!! What's wrong are those with a childish and ignorant attitude concerning what they term the 'prosperity gospel'.
Some have claimed that I am brainwashed by the prosperity gospel. No brainwashing here! We are all created to be healthy, wealthy, prosperous and abundant! It is foolish to believe the LIARS that say we aren't. Take your fake God and shove it where the Sun don't shine. God is love and love NEVER takes away. It always adds to! ~Dean A. Banks, D.D.