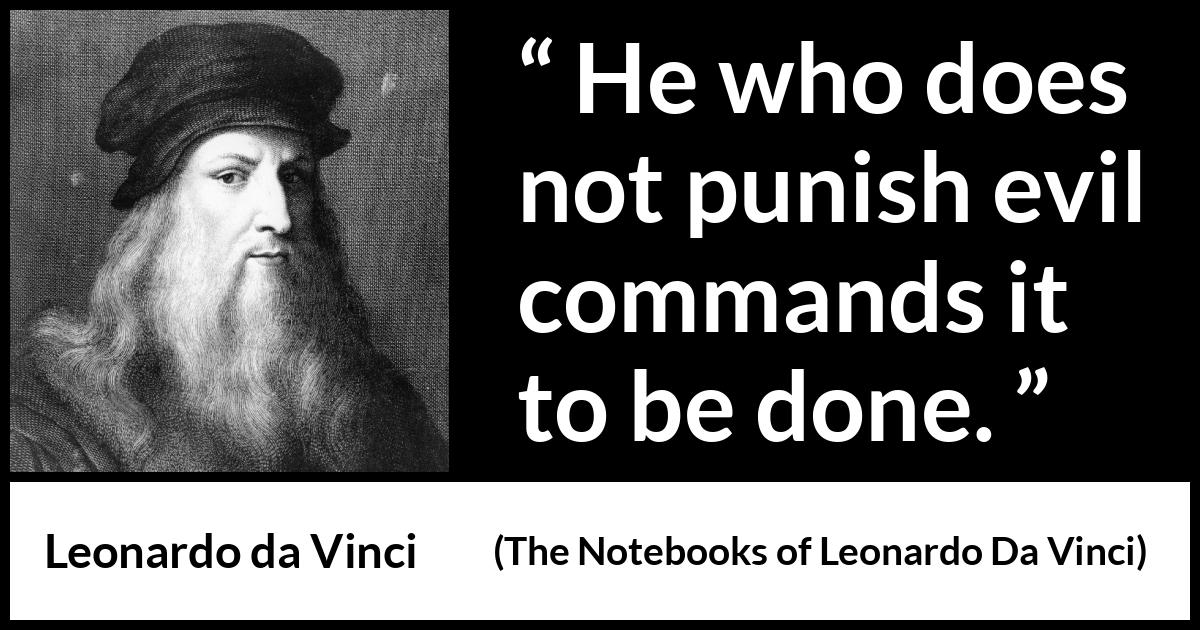 RULED BY THE EGO

Those who instruct others not to express their inner emotions are repressing theirs by self-imposed rules of conduct that they deem appropriate in collective interaction. It's OK and preferable to interact with 'rules of engagement' but when someone insists that another repress their obvious anger the result is the creation of more anger.
Holding back emotions and repressing their expression is tantamount to clogging up the drain and overflowing the sink. People NEED to release aberrant emotions and it is OK to help them deal with them; just don't get in their way when they are releasing them.
For example, anger is the aggregate of the feelings of not being treated fairly. It comes from frustration and anxiety (layered emotions) and it bubbles up to the surface quickly and boldly.
Never deal with another's anger by spouting new age platitudes and namby pamby solutions that 'appear' OK to you. You are not helping the situation at this point at all! Give the person experiencing anger the room to vent it and be there when they have completely vented to help them attain peace.
Wanting to help another that is experiencing anger is a good thing. However, interjecting what YOU believe that they should do should come AFTER they have discharged their anger. Attempting to interrupt their experience of anger only fuels the fire of anger and can be disturbing to you and others.
Give an angry person the space to vent and allow your take on it to be revealed at the appropriate time. This way, the confusion they are experiencing can be discharged naturally and not when you think it should be.
Timing is everything in interpersonal interactions. Be supportive, be kind and be diligent in when you introduce what you perceive as help to another. Stay focused on maintaining peace by allowing the fire to burn down a little instead of dumping gasoline on it. When you truly care about helping someone understand what is making them angry and helping them to develop the skills necessary to discharge it, you will give them the space that they need to discharge it naturally.
Just because you understand something and perhaps have 'mastered' it doesn't mean that another wants to hear what you have to say when expressing anger. See the whole picture before putting the pieces of the puzzle together. Peace and Divine timing! ~Dean A. Banks, D.D.
SITE HOSTING
THE WORLD ACCORDING TO ROGER
VIDEOS
SERVICE IN PRAYER
Elizabeth and I would like to invite you all to our site 'Service In Prayer'. For many months we have been led to offer a way for our online friends to have a forum to share our prayer needs with each other.
The purpose of this website is to connect with one another and share our needs for healing in whatever areas we feel we need. Please visit the website or go to the Facebook forum to post any public prayers on the Wall or PM us for private prayers.
We will pray for you or help you to find Prayer Partners to assist you in healing and realization of your Divine purpose and the unfolding of it in Divine order.
Thank you all for your support, kindness and for blessing us with your ongoing friendship. Peace and blessings to all of you and your families! ~Dean A. Banks, D.D.
OUR PAST ISSUES
Did you miss any of the issues of The Spirituality Post Daily? If so, following are the links to each and every day for you to peruse. Please visit our advertisers and help us to keep going in our service to the spiritual community of souls who long for a greater spiritual perspective on life. God bless you and your families! ~Dean A. Banks, D.D.
SPIRITUALITY GUIDANCE
What is the Spirituality Guidance Channel? SGC is a video portal designed to introduce spiritually inclined individuals to be exposed to spiritual videos, radio, teachers, music, art, books, resources and links from a selected group of teachers and requests from viewers. Each featured coach/teacher will have their own page highlighting any videos, audios, websites or printed material they have produced. This portal will be regularly promoted on the Internet through social networking and targeted marketing channels. Please visit the website at the following address:

http://www.spiritualityguidance.com and email me at webproducer@hotmail.com with any suggestions, links or materials. Thank you for your most courteous participation in this project. I welcome your input. ~Dean A. Banks, D.D.
OUR SERVICES DELAWARE
Please visit our websites and send them to anyone you think would need our services. If you are out of our area (Northern Delaware) and know someone in our area, please forward this flyer onto them. We are available for work over the next few months, so please let us know as soon as possible. ~Liz & Dean
Liz:
http://www.banksnet.com/sittingservices
http://www.elizabethmaymusic.com/
Dean:
http://www.banksnet.com/
http://www.banksnet.com/portal
http://www.spiritualityguidance.com/
~Dean A. Banks, D.D.
CD/DVD
EBOOKS
SEEING THROUGH
THE LENS
What is a lens? Biologically, it is a transparent structure behind the iris of the eye that focuses light entering the eye on the retina. Optically, it is a piece of glass or plastic shaped so as to focus or spread light rays that pass through it, often for the purpose of forming an image. Lenses can be used in conjunction with each other to correct the path of light in order to make an image come into focus. It can be a combination of two or more such lenses, as in a camera, telescope or glasses and contact lenses. These are known as compound lenses. A lens can be electronic as well when it is a device that causes radiation to converge or diverge by an action analogous to that of an optical lens. The system of electric fields used to focus electron beams in electron microscopes is an example of a lens.
Lenses are basically devices that help channel visible energy, or light, in order to provide a clear and distinct sharpness or focus of that energy to be perceived by an observer. But what about other energies that are not visible? How do we use a lens to focus them in order to comprehend and understand their purpose in our lives? And ultimately, what is the lens that we use to focus those energies? Is it our mind concentrating on something, contemplating its possibilities or meditating on the probabilities of inner fulfillment? Or is it our heart of hearts channeling what we feel is right for us above and beyond all else?
A lens focuses energies and two lenses combine to focus them even further to yield the sharpest and clearest picture. When we use our minds to focus on our desired outcomes we concentrate on a 'picture' of the end result, see it manifesting in different ways and finally let it all go to be fulfilled. When we use our hearts to focus on our desired outcomes we allow those creative energies to flow through us unfettered by our beliefs of how they will manifest and let go of any attachment to how they will manifest. By using the mind and heart as compound lenses that focus the energy of Divine love we 'project' our desires into the unseen energy and matter described by scientists as 'dark energy' and 'dark matter'. They are referred to as such because they are NOT perceived by our senses.
Our senses receive 'ranges' of electromagnetic and mechanical frequencies that our nervous systems interpret in our brains as 'copies' of reality. Reality to us, in essence, is essentially what we 'perceive' and NOT what it actually is. We observe the facts of nature as information in order to make evaluations, collations, discernments and judgments to form opinions of reality. In the final analysis, it is our perception of reality and NOT reality! When our 'projections' are reflected back to us from the omniversal projection screen, we interpret our observations as being 'good' or 'bad' for us in relation to our understanding and implementation of our personal survival by our programmed belief systems.
Our experiences over the course of our lives program our belief systems in our subconscious or reactive minds. Our conscious minds, in tandem with our hearts, become the lenses through which we project what we desire in our worlds. Balancing our thoughts and emotions is accomplished by fine tuning the focus of our mind and heart 'lenses'. Through regular and consistent periods of eating properly, exercise, movement, learning and meditation we fine tune our minds and hearts with our bodies to 'clear the channel' of the projection of Divine love from our inner spirits into our external worlds. If the ride is too rough, your channel is NOT fully open. If it is smooth and automatic, your channel is clear to express Divine love unfettered by your erroneous beliefs.
When your channel is clear you become a beacon of light that attracts all of those whose channels are cluttered. They will challenge you at every turn, prey upon your understanding and burden your with their needs. Why? Because they want the find the 'quick fix' to be where you are. They want to eat the pie without putting in all the work to make it. It is their ego's 'reacting' to your clear expression of Divine truth. Be kind, understanding and giving to all of those who seek to drain your energy while maintaining your open channel.
How do you do this? You focus your 'lenses' on the end result and help others become fulfilled by sharing Divine love with all. Give others encouragement and maintain your peace. Trust completely in the Divine to move Divine order in such a way to bring about the best for all concerned. We are co-creators in this omniverse and we CAN create beauty, peace and love for all. It's not about believing we can; it's about loving the Divine enough to KNOW we can! ~Dean A. Banks, D.D.
OUR PODCASTERS
by Dean A. Banks, D.D.
Currently Bobby Hinkle, Elizabeth May Sutor and Dean A. Banks, D.D. have uploaded podcasts. Robert Yarbrough will be added soon. Just click on the podcasters placards below and click on the Podcast title. Currently there are five podcasts on Bobby Hinkle's page, one on Elizabeth Sutor's page and nine on Dean A. Banks, D.D.'s page. Stay tuned for more! Thank you for choosing us!
What is the Spirituality Guidance Channel? SGC is a video portal designed to introduce spiritually inclined individuals to be exposed to spiritual videos, radio, teachers, music, art, books, resources and links from a selected group of teachers and requests from viewers. Each featured coach/teacher will have their own page highlighting any videos, audios, websites or printed material they have produced. This portal will be regularly promoted on the Internet through social networking and targeted marketing channels. Please visit the website at the following address:
http://www.spiritualityguidance.com and email me at webproducer@hotmail.com with any suggestions, links or materials. Thank you for your most courteous participation in this project. I welcome your input. ~Dean A. Banks, D.D.
SUNDAY MORNING SERVICE WITH
DR. DEAN A. BANKS, D.D.
Welcome to our new Sunday Morning Service by Dr. Dean A. Banks, D.D.
Every week Dr. Dean will be engaging subjects that are pertinent to your growth and expansion into recognition of; respect to; and communication with your inner spirit.
Please feel free to comment or suggest topics for review. May the Divine always bless you and your families! ~Dean A. Banks, D.D.
SELF SABOTAGE
How many times does something have to occur before you accept it as true? How many times must it re-occur before you embrace its validity? How many times does it not occurring have to happen before you realize that it was a belief about what happened and not exactly what happened? How many times does it not happening have to occur before you realize that your belief was erroneous?
All of this varies from individual to individual and we all come to the realization sooner or later that it is our perspective and emotional attachment to a desired outcome that skews our beliefs to operate in our favor. When we do not attach ourselves to how things unfold we allow Divine love to work through us and Divine order to move natural order in favor of what is best for ALL!
Holding onto what you desire is good but holding onto how it unfolds sabotages its unfolding because you are not trusting in the Divine to manifest your desires in the framework of mutual beneficence. You are trying to control the omniverse with your ego instead of expecting the unfolding to occur from allowing it to be.
But why do we do this? Is it a reflex reaction to a set of circumstances that we believe we didn't create? Or are we just living in ongoing fear? We are the crowning achievement of Creation and we are given the free will to choose whether or not we accept our blessings or reject them. But why would the Divine allow this to be? Why aren't we just told to be that which we are and be done with it? Because free will would NOT be free will without the freedom to choose. The Divine created us with the ability to allow or resist that which we believe in order to come to that which we know.
Knowledge reveals that we understand facts, information and evaluations where wisdom allows us to understand why we have been privy to that knowledge! We have been guided either by our egos or the Sprit of God to unfold our Divine purposes in Divine order through allowance or resistance to that which we believe in order to come to an understanding of that which we know; that complete trust in the Divine allows us to live replete in health, wealth, prosperity and abundance!
Let go of the emotional impediments to Divine manifestation and observe the bounty of the omniverse flowing through you; feel the presence and bathe in its beauty. ~Dean A. Banks, D.D.
SELF-SERVING AGENDAS
The only thing worse than a conservative with a self-serving agenda is a liberal with no incentive to stand up and stop them! Being liberal is an honor and it is not fighting back, but staying the course of truth and justice for ALL. It is being understanding of the other person and making their dreams just as important as yours. It is living with respect for others and not using them as pawns in a self-serving game of acquisition and leverage that ultimately hurts others.
Did Jesus heal the sick or did he walk away because someone had a pre-existing condition? Did he reject those who were lost or did he shine like a light on a hill and guide them to understanding? Christ mingled with those who were considered 'undesirables' because he knew that's where he was needed the most. He knew that they were where truth resided and not with the conservative establishment that was based on financial power and intimidation.
Don't believe the conservative agenda that claims prosperity! It's a shell game based on them winning the pot and NOT you! While you are supporting their lies they are stealing your home, assets and lifestyle. Vote them out and get real people in Congress that aren't bought by corporations and banks to implement their clandestine agendas.
Some say that we will NEVER change the system as it is right now. They claim that those who live by greed will always lead and that those who care for the welfare of others will always follow. Not so! The majority of the people in the USA are decent, kind and loving people who believe in extending a helping hand to those in need. The problem that exists is in the differences of the 'beliefs' of those who craft our laws. A great deal of lawmakers have had things handed to them and claim that they did it all on their own. Hogwash!
We have all needed a helping hand at different times in our lives. We drive on public roads; we cross public bridges; we gather in public buildings; we participate in our government by voting. It is when we ignore the blessings that we have that we begin to deny our effect on the system.
Look where these representatives go when their terms are over; either to lobbying firms or private sector corporations that use their knowledge to beat the system and have an unfair advantage over the rest of us. Get rid of any and all representative regardless of their party affiliation that are bought and paid for by corporate dollars. Send them a pink slip in 2016 and let's get down to rebuilding the infrastructure of this country and provide the jobs that will grow and expand our economy into the Kingdom of God here on earth! ~Dean A. Banks, D.D.
SPEAKING YOURSELF
TO DEATH
Every day we say things that come to mind because we 'feel' that we should or that we 'need' to express ourselves appropriately. We listen, think about what someone says or what occurs in our environment and then choose to either say something about what we've sensed or not. If we don't say anything, we have kept the thoughts about our interactions to ourselves and reveal them through our body language. If we do say something, we set the tone of our response and create an external mechanical sound vibration that others hear, listen to and respond accordingly. It is a system of communication between beings that converts thought energy to mechanical energy to electrical energy to thought energy.
What we all speak creates vibrations in our environment that sets the tone of our co-creation. If we speak negativity, we are expecting negativity to occur since we are co-creating negativity! Conversely, if we speak positivity, we are expecting positivity to occur since we are co-creating positivity. Sound too simple? Perhaps it does but that's how it works. What we speak we co-create and we either speak life into our environment or we speak death into our lives.
Are we speaking co-creating the best for all of life or are we speaking ourselves to death? Are we declaring the truth and supporting life or are we living a lie and seeking death? Are we capable of co-creating the peaceful, loving and understanding world most of us wish to have? Or are we committed to the death of ourselves and the living beings on this planet? Speaking support, encouragement and love into others is doing it to us as well. It is completing the system of communication that has been designed by the Creator for us to learn that 'allowing' Divine guidance from within to guide what we speak into our lives is 'how' we need to live in order to live in Divine abundance.
Stop speaking yourself to death and speak life into all of us. We are all children of the Most High and we all need each other to survive, thrive and become divinely fulfilled with the knowing and living of our Divine purposes in Divine order. Speak as if you live every day in health, wealth, prosperity and abundance and set the tone to receive the bounty of the omniverse every day of your life. ~Dean A. Banks, D.D.
STANDING YOUR GROUND
When others attack you and question your veracity, stand firm on your knowledge of the truth. No matter who says what about you stand your ground. The truth is what others fear and that's why they attack you or your character. They can spin the facts any which way that they can but the truth is still the truth. It is unchangeable no matter what they say to change it.
Trust in the Divine to unfold the truth in Divine order while you stand your ground. How do I know this? I have told the truth in trying to help a loved one and I have been attacked from all angles and have been accused of being a liar. I discovered the truth and went to the authorities and they did nothing. I did what any decent citizen would do and for two years I was attacked.
The con-artist and his attorney took me to court and won the case. They lied and omitted the truth while the courts and the authorities took their side. Instead of folding, I have stood my ground on the truth. I have exposed the con-artist and his crooked attorney for the liars that they are. I will continue to expose both of them as much as I can.
Even though I lost the case and they tried to take my home from me, a person who knew the truth came forward and settled with the attorney for their claims. God provided because I stood on the truth. They will be exposed for what they have done because the truth must be said when con-artists take advantage of others; including their unscrupulous attorneys. They might not have been caught now for their blatant theft, but I know that the Divine will allow them to undo themselves in Divine order.
I will not fold; I will not give up; I will stand my ground. Why? Because if I stand for the truth nothing can ever hurt me! Nothing! I completely trust in the Divine and I know those who are guilty of lying and covering up the truth will eventually be exposed in God's good time.
It is my job to remain calm, be patient and trust in God. Those who, lie, cheat, steal and take advantage of others might be successful at it for a season, but they will come into their undoing when the Divine deems it to be. I just have to stand my ground, trust and be patient. I am. Peace. ~Dean A. Banks, D.D.
WELCOME TO TSP DAILY!
We are so pleased with the success of The Spirituality Post Weekly Online Magazine, The Spirituality Post Daily and The Spirituality Guidance Sunday Morning Service that we have now combined them into a daily online magazine for those involved in Spirituality. Every weekday and weekend we will be featuring the writings and sayings of Dr. Dean A. Banks, D.D. Please come and visit us every day to receive inspiration, guidance and opinion on spiritual and political matters. We would like to thank you all for your support and dedication to the writings and sayings that we feature. May God bless all of you and your families now and evermore! ~Dean A. Banks, D.D.
WEATHER
VIDEOS
SPIRITUAL BOOKS
DONATIONS
CD/DVD
STOP OVERCOMING

I have read many posts and spiritual teachings about 'overcoming'. By its definition, the word overcoming implies a struggle. It means to get the better of in a struggle or conflict; conquer; defeat: to overcome the enemy; to prevail over something; to overpower or overwhelm in body or mind (dictionary.com).
Overcoming is a result of resisting and fighting something until it succumbs to a superior force of will. It is the ego exercising its willpower in a quest to win out over some apparent obstacle. Overcoming evil, bad habits and nasty attitudes are activities of the ego and are short lived.
Something somewhere and sometime will trigger a self survival response from the ego that can undo all one's 'overcoming'. This is why some addictive personalities relapse into the security of comfortable behavior. The ego becomes satisfied when it perceives it has won out over some obstacle.
This satisfaction can lead to complacency and lead to inappropriate action or simple inaction. How about 'undercoming'? Undercoming is an action where you simply let go of a perceived problem by turning it over to God. Isn't it better to allow the Spirit of God to guide you into a state of the acceptance of Divine order? Isn't trusting in God better than trusting in your ego?
Stop fighting, resisting and overcoming obstacles in life and simply allow the Spirit of God to bless you with peace, understanding and joy; a state where no apparent obstacle has any perceived power over you and you are free to be the expression of God's love.
Anytime you push against that which you perceive is against you, you are 'resisting' its apparent effect and you are succumbing to its perceived power 'over' you. Carl Jung once said, "What you resist persists." That which you believe is harming you or interfering in your forward progress will keep reoccurring until you simply let it pass through you without attaching any emotion to it.
Let things be what they are and never try to 'overcome' them. When you do, you are allowing your ego to step up to the plate and lead the perceived 'battle'. Stop allowing your ego to 'fight' your battles for you. Allow the Spirit of God to guide you to a resolution that is beneficial for all.
Choose to 'undercome' instead of overcome and remove fighting and resisting from your life. You will have less stress, better relationships and a more peaceful existence. ~Dean A. Banks, D.D.
STOPPING ABUSE
Being secure in the fact that you are a beautiful spirit sometimes irritates those who don't know that. It reminds them of the fact that they are not sure of who and what they are and that the only way they can be is to envy those who do. They set up interactions to challenge you at every turn to validate their jealousy. They are looking outside for what can only be found within. Your best bet is to allow them to learn their own lessons and trip themselves up; just remember to be there to help them back up only if they were NOT abusive.
If they were abusive, absence of your presence is necessary for them to grow and expand. Cutting off abusive people is exactly what they need to grow up and learn how to deal with life. Nothing you can say or do will sink in until they have to be on their own and deal with their aberrances. If you continue to forgive them and interact with them it only teaches them that you are forgiving and that they can get away with the same behavior again and again.
Bravely stand against those who are not out for your best interests. It sends a clear message to them AND to you that you will not be treated in any way that doesn't acknowledge your talents, skills, abilities and inherent beauty. You are worthy of the best and you always have something to offer others; it is up to you to discover exactly what that is!
You are the one who determines what you allow in your life. Choose to allow only that which allows you to grow and expand and not wither and die. Acceptance of things as they are and not attaching emotional beliefs to them defines their effect on you. Don't allow experiences to affect you emotionally too much. If you do, you will vibrate those feelings out into the omniverse and co-create more of the same.
When you accept your Divine perfection within and act from it, you send a clear message of what you deem as acceptable to you for how others should treat you. If they choose not to treat you in the way you deem is acceptable, let them know. If they respond with more abuse, then move yourself into a space where you feel your inner beauty and others accept you as being just that. ~Dean A. Banks, D.D.
STRIVING TO THRIVE
Facts are observed information from events, occurrences, situations, circumstances and the behavior of ourselves, others and perceived objects in our environment. From the information that we perceive with our brains as being real to us, we derive our viewpoint, beliefs and opinions; which is the ego assuring that it interprets experiences for its self-survival at all costs. 'Knowing' the facts and what their repercussions are is more accurate and appropriate for all involved because it take others and our environment into account and not just ourselves. Strive for knowing what is going on in your environment in order to thrive and not just survive.
Survival is a personal experience and thriving is an interactive and collective experience shared by all. The most complex 'object' in the omniverse is the human brain. It is composed of billions of cells (neurons) and trillions of synapses (junctions for neurotransmitter electro-chemical communication). It is the result of all of the chaos of the omniverse congealing into an object that senses the reflections in the omniverse and projects the energy of self-awareness. Everything we 'observe' through our senses is converted by our brains into electro-chemical copies of our experiences. We then filter these experiences through our individual belief systems that are programmed into our subconscious minds.
Our beliefs 'skew' our observations as to whether they are threatening or not to our individual self-survival. How we interpret the facts always colors the raw information that we process in our brains. This is why it is essential that we go within everyday and commune with the Divine in deep meditation. We need that peace amid the external perceptions of ongoing and never ending chaos to 'balance' out our individual perspectives on just whom and what we are as well as what others and our environment truly represents.
Our perceptions of the facts exist independent of and prior to our evaluation of the facts and are the electro-chemical copies that we store in our memory as images, words and feelings about those images and words. Every thought (image or word) that we think about, has a correspondent feeling 'attached' to it which triggers memories in our subconscious minds that we 'compare' to what we are experiencing in order to 'run toward' (fight) or 'run away' (flight) from what we are experiencing. It is an automatic process that nature has programmed into our physical beings to ensure self-survival.
Moving from individual self-survival into collective 'thriving' means that we need to see our Divine purpose projected on the omniversal stage of existence. It is where we know that whatever we ask of the Divine, we will receive. It is where we learn how to trust in the Divine to bring about what we have asked for by living in faith. It is where we allow what we have asked for to align with our beings; by dismissing chaotic negative thoughts and feelings and helping others to become whom and what they are; in other words, prayer, meditation and service. It is the ongoing practice of which IS Divine communication. Be ye therefore perfect by allowing the Divine to guide your life completely. Anything else is allowing the ego to drive your car right over the cliff into emotional oblivion and ongoing frustration. ~Dean A. Banks, D.D.
SUCCESSFUL HABITS
The most grievous thing you can do to inhibit your Divine growth and expansion is to consistently lie to yourself. What causes you to incessantly do this? Is it the way you look at things? Is it the easy way out? Or is it the 'force of habit' generated from a desire to remain in your comfort zone? It comes from your accepted subconscious belief system that you have adopted in the past in order to protect yourself from harm. Is this belief system still relaying the truth? Is it still valid? The only thing that you can totally rely on is that 'things' change, or should we say, our perceptions rearrange as to how they appear to us in accordance with our interactivity in our environments.
A dynamic and reliable belief system grows and expands along with your awareness and spiritual development. It does NOT remain static. Periodically, we must purge our individual belief systems of erroneous beliefs that no longer serve our currently developed state of expanded awareness. Ferret out these burdensome beliefs and discharge their control over your thoughts, words, actions and behaviors. It is what Dr. Stephen Covey calls "Sharpening the Saw" in his book, "The 7 Habits of Highly Effective People." Growing and expanding your awareness of life requires ongoing 'work'. Be diligent and focused in your pursuit of happiness, awareness and fulfillment. Know that as you grow you will drop a few branches here and there in order to reach the height of your Divine potential.
In his 1989 book, "The 7 Habits of Highly Effective People", Dr. Stephen R. Covey outlines personal habits that allow us to realize a 'paradigm shift' in our abilities to become effective in manifesting whom and what we were created to be. I have had this book with me since that time and refer to it as my 'secular Bible'. It has a very straightforward approach to 'turning around' challenges and perceived 'problems' into proactive steps toward the manifestation of your Divine purpose.
In the first habit, 'Be Proactive', Covey outlines 'Principles of Personal Vision'. He suggests that we listen to what language we use in our daily lives to help convert us from being 'reactive' into being 'proactive'. How we use our language determines what course of action we take. A reactive person, when confronted with a problem, might say, "There's nothing I can do." The language of a proactive person would be to the same problem, "Let's look at our alternatives."
Instead of throwing your arms up in the air and resolving yourself to a perceived fate or being helpless in manifesting a desired outcome, one 'chooses' to influence their environment with a proactive response that sets the tone for subsequent manifestations. Instead of saying, "That's the way I am"; say "I can choose a different approach." He emphasizes taking responsibility for your thoughts, feelings, beliefs, words, actions and behaviors. Instead of reacting to someone else's behavior by saying, "He makes me so mad", say to yourself, "I can control my own feelings." Do not give your personal power away to others by giving up before you've even started. Don't say, "They won't allow that"; say "I can create and effective presentation." Instead of saying, "I have to do that", say "I will choose an appropriate response."
He further states that accepting responsibility for what you say is from a basic paradigm of determinism. Say, "I choose" instead of "I can't"; "I prefer", instead of "I must"; and "I will" instead of "If only." We all make individual choices based on the 'perceived consequences' of challenges or problems we encounter. Reactive language becomes a self-fulfilling prophecy, Dr. Covey states. "People become reinforced in the paradigm that they are determined, and they produce evidence to support the belief. They feel increasingly victimized and out of control, not in charge of their life or their destiny. They blame outside forces---other people, circumstances, even the stars---for their own situation", Dr. Covey states.
To start being more proactive and less reactive, we must become more and more aware of what 'commands' we speak into our environments. I highly recommend that all of you pick up a copy of this book. It will definitely give you finite principles to 'turn things around' in the manifestation of your Divine purpose in Divine order. May you speak love and beautiful co-creation into your world each and every day of your life! ~Dean A. Banks, D.D.
CD/DVD
THE ART OF GETTING
OUT OF YOUR OWN WAY
The toughest thing about being human is developing the art of getting out of our own way. Self-sabotage is a pattern of behavior we demonstrate when we don't feel worthy of achieving our desires.
But why wouldn't we feel worthy? Is it because we feel guilty that we haven't done what is necessary to earn something? Or is it because we simply don't know that the grace of God allows us to be co-creators in the manifestation of our purpose? It could be either or a combination of both. Are we guilty of something if we aren't even aware that we have done something wrong?
Proponents of legality and the law say that ignorance of the law is no excuse. Our omniversal laws will back that up. The truth is that we are subject to the laws of nature but we are saved from their eternal consequences by grace.
The laws of nature surround the infinite expression of Divine love. We are beings that are conduits of Divine love and it is we, who have the power to accept it, channel it or reject it. The flow of Divine love is our inner well-being. It is what blesses us with health, wealth, prosperity and abundance. It is our center of peace; our unfolding understanding; our infinite joy; and our experience of sharing Divine love.
The Spirit of God within you is ever present and NEVER dies. We get out of our own way by accessing this spirit and allowing it to guide our lives. The only things that effectively block this from happening are the stresses of the external world that enter our lives. It is up to us to identify what is edifying us, what is diminishing us and then act upon it by getting out of our own way.
Meditation helps to alleviate these stresses and maintain a clear channel to the Spirit of God within each and every one of us. This clear channel allows us to see beyond our senses and know which way to proceed. We are guided to engage with whom, what, where, how, when and why in everything that we think, feel, believe, say, act and do.
Make the time to be one on one with the Creator of the omniverse to experience the processes and laws of how things work. By the law we live and by grace we are truly free. ~Dean A. Banks, D.D.
THE CONSERVATIVE
MINDSET
The conservative mindset of sticking with what 'works' despite the dynamic changes occurring in the environment is like trying to fill a bucket of water that is already filled. If the bucket is filled it cannot retain any more water! If you get another bucket you can start to fill that bucket. Duh?
The liberal mindset of altering what 'works' to meet the needs of dynamic environmental changes allows another bucket to be put alongside of the original bucket to retain the water. Conservatively speaking, resources (supply), whether they are apparently available or not, are always limited and must be manipulated to meet the demands; and this is where those (the corporate capitalists) who control the flow of resources make a profit from the propaganda that resources are limited.
Liberally speaking, resources (supply), whether they are apparently available or not, are always abundant because of new ways of tapping the already available resources to meet the demands; and this is where those (the true capitalists) who control the flow of resources make a profit from the fact that because of the new ways of tapping resources that our resources are abundant!
The courts of the USA are notoriously 30 years behind social changes because of conservative 'values'. Values that are stagnant and unmoving because of sticking with what politicians decide is what 'works'. We, the people, need to remove the 'stick-in-the-mud' egomaniacs that resist change for their own selfish gain. Make it punishable for ALL representatives who conduct OUR business to their own selfish gain.
When these selfish representatives leave office they take their knowledge to the private sector and the corporations gain knowledge of how government works so they can effectively 'grease the wheels' to their advantage. Money gets exchanged from business into government for the apparent 'greater good' of all. True, yet someone in the middle always makes a profit from 'our' greater good! This, in itself, creates more problems because government cannot effectively function without investing in its own society. Infrastructure, job development and healthcare checks and balances MUST be instituted in order to positively affect its constituency.
The main problem is that our representatives are the ones who decide what punishment that they get. How can anyone punish themselves for actions that will ultimately benefit themselves and their families? We need to enforce and punish our representatives for acts against the people who put them into office. Until then, nothing will change. ~Dean A. Banks, D.D.
THE DANCE
Everything that we sense is continuously in a dynamic state of motion. Yet we tend to want things to remain in a static state of 'the way it is'. We become comfortable with events, occurrences, situations, circumstances and people when we feel we benefit from them and uncomfortable when they don't. Our concepts tend to remain static while our experience unfolds in a dynamic expression of polarity in the perceived dualistic reality.
We observe, analyze and evaluate expressions in our environment as to whether or not they affect our survival instead of dismissing erroneous beliefs and trusting completely in the Divine to allow us to thrive. We enter this dance with hopes, dreams and wishes only to have them crushed in the cold hard reality of truth when we rely on the beliefs and constructs of others.
Our Divine purpose can only be manifested in Divine order when we discharge erroneous beliefs and completely trust In the Divine. It is NOT an impersonal relationship with some 'energy' or 'spirit being' that we 'believe' is there. The Divine is a living, vibrant and dynamic Creator that has bestowed the gifts of grace, free will and agape on us. The Divine has given us everything for us to co-create a life that reflects the seeds of greatness that were planted in our hearts from the beginning of our lives.
It is up to us to operate from those gifts and act out the manifestation of those gifts in our lives. No one can do it for us. Then why do we believe what others believe without questioning their motives or being true to ourselves? We accept complacency, mediocrity and what others say as 'the way it is' because it is more convenient for us than doing the work to ferret out the truth.
Instead of dancing through life focused on what we can get from others we need to move graciously through life serving others with our talents, skills and abilities in order to help them become whom and what they were created to be. We are all in this together and until we serve each other with Divine love we will never be completely fulfilled.
Being true to ourselves means the discharging of erroneous beliefs of others that we have accepted as true and coming to a complete understanding that trusting completely in the Divine is truly expressing love to our Creator. Anything else is a selfish acceptance of the illusion of the dance as being what is truly real. ~Dean A. Banks, D.D.