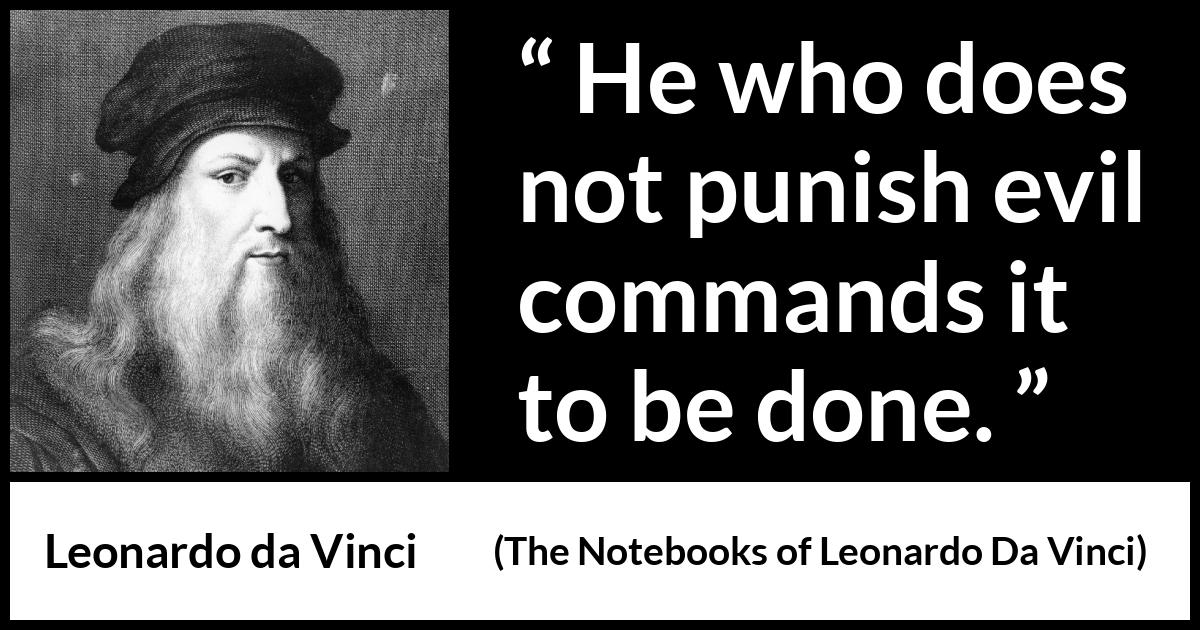 PRE-EMPTIVE STRIKES

I am going to address a difficult and controversial subject. Angelina Jolie revealed that she had her breasts removed because a test revealed that she had a 'marker' for breast cancer. Markers are for cancer period. Just because someone has the marker doesn't mean that the marker will cause cell mutation. She was hailed for taking a pre-emptive strike against the disease.
Now, let's examine what was said here. The origin of this statement is a fear based fighting stance; it is not a faith based peaceful stance. It is simply the ego taking command and decided to protect itself 'before' something bad 'could' happen. It is not trusting in the Spirit of God to 'act' on your behalf to squelch any 'markers'. There is more going on here than meets the eye. This story is just that; a story. It is a story about the ego taking command and deciding to impose a pre-emptive strike against the 'possibility' of cancer emerging in her body.
Some women have double mastectomies and NEVER see any cancer again while others develop ovarian, liver or pancreatic cancers. It is NOT a crap shoot as the doctors tell you! They tell you this because they don't know the power of love and the essence of the Spirit of God. They exist in a world of mindless chemical interactions and statistical probabilities that are based on 'conjecture' and NOT reality.
Yes, if you jump off of a mountain with no parachute to break your fall you will most assuredly die. However, if you don't take the jump to begin with you will most assuredly live! Fear based decisions come from the ego not trusting in Divine intervention and 'assuming' that it needs to take command in order to survive. This 'selfishness' is based on a limited and skewed outlook on the 'possibilities' of healing and the perceived 'definite' probabilities of the worst scenario unfolding.
Angelina Jolie could have lived out her entire life without getting cancer just as much as her making a pre-emptive strike against the 'possibility' of it developing. When what you fear controls you to the point of making decisions about a body that was designed to 'fix' itself from within by the Creator, it reveals that you believe in your separation from your Creator. It reveals that you 'believe' what medical 'science' has told you 'might' happen and not what will 'definitely' happen.
Medicine is NOT solely a science; it uses scientific principles in diagnosis and it uses art more in treatment. It works the 'odds' of occurrences and probabilities. Odds change in a moment's notice. For example, in the Preakness on Mary 19, 2013, the odds that Orb would win an hour before the race were 4/5. At race time they were 3/5. Environmental and other 'conditions' changed the odds of the horse winning the race. It was Oxbow, the 15-1 horse that actually won the race. Even though the odds changed for the favorite, the horse that would have 'probably' NOT won ended up winning.
You have access to the Creator Doctor of the entire omniverse. It is up to you to access this doctor by going within a trusting in your healing. Yes, see the doctor and know the odds of your 'condition', but don't rule out the 'possibility' of another horse winning! Be ye therefore perfect! ~Dean A. Banks, D.D.
SITE HOSTING
THE WORLD ACCORDING TO ROGER
VIDEOS
SERVICE IN PRAYER
Elizabeth and I would like to invite you all to our site 'Service In Prayer'. For many months we have been led to offer a way for our online friends to have a forum to share our prayer needs with each other.
The purpose of this website is to connect with one another and share our needs for healing in whatever areas we feel we need. Please visit the website or go to the Facebook forum to post any public prayers on the Wall or PM us for private prayers.
We will pray for you or help you to find Prayer Partners to assist you in healing and realization of your Divine purpose and the unfolding of it in Divine order.
Thank you all for your support, kindness and for blessing us with your ongoing friendship. Peace and blessings to all of you and your families! ~Dean A. Banks, D.D.
OUR PAST ISSUES
Did you miss any of the issues of The Spirituality Post Daily? If so, following are the links to each and every day for you to peruse. Please visit our advertisers and help us to keep going in our service to the spiritual community of souls who long for a greater spiritual perspective on life. God bless you and your families! ~Dean A. Banks, D.D.
SPIRITUALITY GUIDANCE
What is the Spirituality Guidance Channel? SGC is a video portal designed to introduce spiritually inclined individuals to be exposed to spiritual videos, radio, teachers, music, art, books, resources and links from a selected group of teachers and requests from viewers. Each featured coach/teacher will have their own page highlighting any videos, audios, websites or printed material they have produced. This portal will be regularly promoted on the Internet through social networking and targeted marketing channels. Please visit the website at the following address:

http://www.spiritualityguidance.com and email me at webproducer@hotmail.com with any suggestions, links or materials. Thank you for your most courteous participation in this project. I welcome your input. ~Dean A. Banks, D.D.
OUR SERVICES DELAWARE
Please visit our websites and send them to anyone you think would need our services. If you are out of our area (Northern Delaware) and know someone in our area, please forward this flyer onto them. We are available for work over the next few months, so please let us know as soon as possible. ~Liz & Dean
Liz:
http://www.banksnet.com/sittingservices
http://www.elizabethmaymusic.com/
Dean:
http://www.banksnet.com/
http://www.banksnet.com/portal
http://www.spiritualityguidance.com/
~Dean A. Banks, D.D.
CD/DVD
EBOOKS
PURGING WHAT
DOESN'T WORK
What happens when you add a drop of red dye to a glass of water? It begins to spread downward changing the color of the water gradually. As the dye spreads the water weakens the color. As you add more dye drops they spread out more and change the characteristics of the water from clear to red. This becomes more apparent when you insert a spoon and stir up the dye in the water. The water becomes uniformly more red than clear.
The same occurs with our repeated thoughts and subsequent behaviors. A negative thought or minor pattern of behavior seems innocent enough at first but after repeated occurrences changes the clarity of your being. They become a part of you as you acclimate yourself to their existence and repeat their occurrence. You accept them as characteristics of you and allow them to become ongoing behaviors.
Once the water turns red or your being adopts patterns it is hard to revert back to being clear unless you learn how to purge any adopted characteristics. But how do we purge that which has been etched so vividly into our subconscious minds? Are there any practices that can dislodge erroneous beliefs and ultimately free us from the chains of accepted negativity?
Prayer affords us a way to identify what we don't want and what doesn't work for us and consciously choose what we do want and what does work for us. It is the process of stepping outside of ourselves in order to elevate our awareness that we are extensions of Divine love.
Daily meditation allows us to regularly purge negative thoughts and patterns of behavior that are counterproductive to our growth and expansion into fulfilling our individual purpose. By effectively relaxing and allowing the Infinite Spirit of God to guide us into complete peace, understanding, joy and Divine love we are effectively removing that which distracts us from unfolding our Divine purposes in Divine order.
Finally, taking what we have learned from Divine communication we can go out into our communities and serve others with the blessings of Divine love that we have received. This leads us to complete and utter fulfillment AND the same for others.
Make the time every day to acknowledge the Divine in prayer, discharge the seeds of counterproductive behavior in meditation and feel the cleansing of your being through Divine service. The clarity will be astounding! ~Dean A. Banks, D.D.
WELCOME TO TSP DAILY!
We are so pleased with the success of The Spirituality Post Weekly Online Magazine, The Spirituality Post Daily and The Spirituality Guidance Sunday Morning Service that we have now combined them into a daily online magazine for those involved in Spirituality. Every weekday and weekend we will be featuring the writings and sayings of Dr. Dean A. Banks, D.D. Please come and visit us every day to receive inspiration, guidance and opinion on spiritual and political matters. We would like to thank you all for your support and dedication to the writings and sayings that we feature. May God bless all of you and your families now and evermore! ~Dean A. Banks, D.D.
OUR PODCASTERS
by Dean A. Banks, D.D.
Currently Bobby Hinkle, Elizabeth May Sutor and Dean A. Banks, D.D. have uploaded podcasts. Robert Yarbrough will be added soon. Just click on the podcasters placards below and click on the Podcast title. Currently there are five podcasts on Bobby Hinkle's page, one on Elizabeth Sutor's page and nine on Dean A. Banks, D.D.'s page. Stay tuned for more! Thank you for choosing us!
What is the Spirituality Guidance Channel? SGC is a video portal designed to introduce spiritually inclined individuals to be exposed to spiritual videos, radio, teachers, music, art, books, resources and links from a selected group of teachers and requests from viewers. Each featured coach/teacher will have their own page highlighting any videos, audios, websites or printed material they have produced. This portal will be regularly promoted on the Internet through social networking and targeted marketing channels. Please visit the website at the following address:
http://www.spiritualityguidance.com and email me at webproducer@hotmail.com with any suggestions, links or materials. Thank you for your most courteous participation in this project. I welcome your input. ~Dean A. Banks, D.D.
SUNDAY MORNING SERVICE WITH
DR. DEAN A. BANKS, D.D.
Welcome to our new Sunday Morning Service by Dr. Dean A. Banks, D.D.
Every week Dr. Dean will be engaging subjects that are pertinent to your growth and expansion into recognition of; respect to; and communication with your inner spirit.
Please feel free to comment or suggest topics for review. May the Divine always bless you and your families! ~Dean A. Banks, D.D.
PUTTING YOUR EGGS
IN ONE BASKET
After finishing up with a client yesterday she offered me a basket of eggs from the farm up the road. The eggs were brown and light green. As she handed me the basket, she said please put your hand on the bottom as the basket is weak underneath. I replied, "Thank you, but now we both know why we should never put all of our eggs in one basket." She laughed and I left.
This expression implies that by putting your valuables into one thing that you have the chance of losing everything. Is that true? Or is it just possible? Yes to both. It is true that when you invest in just one thing to 'hold' your valuables your risk is increased that if you lose, you will lose everything. It is both possible that you will win AND it is possible that you will lose.
As you consume the eggs in the basket the weight gets lighter and the strain on the bottom of the basket gets less, minimizing the risk of the bottom giving out. But the risk is still there. If you take half of your eggs and put them in another basket, then if the basket with the weak bottom breaks, you have only lost half of your investment. Yes, there is wisdom in this saying but there is also the thought and emotion of fear that is generated that can supersede the logic and reason of whether or not the bottom will ever fall out.
Much is the same with our talents, skills and abilities. If we invest them into one area and it doesn't work out to our favor, we will perceive that we have wasted our time in that area. The fact is that none of us EVER waste our time in service to others. We are ALWAYS edified by sharing and caring regardless of what our respondent thoughts and emotions reveal to us. We learn from each other at all times when we look for the meaning in what we have experienced.
We, in essence, become the by-product of our experiences because they forge our beliefs. Our beliefs are the filter through which we live our lives, make our choices and move toward fulfillment or perceived failure. Remember, failure is being successful at doing something in a way that didn't produce the desired results. We are ALWAYS successful at no matter what we do.
Decisions result in choices, choices result in direction and direction results in progress. Whether or not you put your eggs in one basket always move toward your desired result by expecting the best for all and not fearing what 'might' happen. Even if you lose all of your eggs there are more out there to put in a new basket.
Your options are always present when you focus on the abundance of the omniverse and not your perceptions of lack and limitation. Hedge your bet that the bottom won't fall out by KNOWING where you are going instead of just BELIEVING that you 'might' get there. Be ye therefore perfect! ~Dean A. Banks, D.D.
REALIZATION
Realization is the fruition of something imagined in the spirit or planned by the ego. However, there is a difference between self-realization (ego) and SELF-realization (spirit). As we grow up and are repeatedly experiencing familial and social interactions we assimilate what we do and what we are told about our behavior with whom and what we are. This eventually comes to a point in early adulthood where we realize our 'self'. At any time during this 'self-realization', we can go beyond the limitations of external reality and come to a realization of 'SELF'. But how do we actualize this realization when we become so absorbed with 'self'? We either come to a 'dark night of the soul' moment or we consistently enter into a state of peace within us each and every day.
Realizing 'self' is a reaction to an external chaotic environment where familial and social 'pressures' are exerted on us to perform and 'step up to the plate'. Realizing 'SELF' is a proaction from consistent internal peaceful experiences where the perceived 'pressures' are released and a true 'realization' of our connection exists with the Divine. It's a place where we come to know that we are NOT separate from the Divine but are individualized expressions of the Divine. This is where our true personal power exists! Not in an externalizing of sheer force, but in internalizing the free will, grace and agape freely given to us by the Divine.
Divine realization of 'SELF' is the beginning of developing a true understanding of how things truly work. It reveals that being right or wrong is not what is important. What is important is that we share love with humankind because the Spirit of God is within them as it is within us. It doesn't mean that we allow them to tread upon our understanding of how things work or that we argue with them about how things work; it means that we listen, respect and allow their viewpoint without it affecting our individual understanding of our role in this life.
Respecting others' connection to the Divine means that even if they don't respect their own connection, we still need to extend love and understanding into their spirit no matter what they say or do. Be honest and stay focused on the truth in the face of ignorance, posturing and violence for within another is the understanding from the Divine that our spirit can connect with if we share joy, understanding, peace and love. Otherwise, we move from being victorious in our realization of 'SELF' into being a victim in our realization of 'self'.
Be who you are and what you were created to be by being Divine in everything you think, say, speak and do. This way you are truly sharing the gifts you have been freely given. ~Dean A. Banks, D.D.
RECOGNIZING ABERRANCE
Is it true that "what you see in others exists in you?" Hardly! That is nothing but recycled and rehashed tunnel vision perpetrated by the "A Course In Miracles" crowd! It is geared to convince you that you project illusion into your environment and you are responsible for the behaviors of others.
In the philosophy of Ho'oponopono, it says that if someone has done something that the potential for that exists in you and that by healing that 'potential' in you that it will heal it in others. It doesn't mean that because that 'potential' exists that you are the one that is projecting any aberrance at all to another to 'react' with aberrant behavior.
Yes, ultimately, we are all 'responsible' for the behaviors of others either by giving too much attention to them or by not giving enough attention to them at critical moments in their lives. However, ultimately it is THEIR responsibility to either choose to follow the guidance of their ego or the guidance of the Spirit of God.
Don't be caught up in the veil of deception that blames you for the aberrance of others. It is designed by 'ego' to control, dominate and manipulate your assessments of the perceived dualistic reality as a result of your 'projection'. Yes, we do 'project' things into our environment but we do NOT project anything that is NOT emotionalized by our hearts. We do not project hatred or fear into another to harm or murder someone else. We do not spend our time thinking about others murdering others and deriving satisfaction from it. Only those who do co-create a reality that fulfills THEIR projections; not yours! So, in essence, what you see in others does not necessarily exist in you!
What you see in others is their projection of THEIR fears and you recognize them because you 'understand' just what they are; you consider their source and know they are aberrant. This does NOT mean that you have created the behaviors of others. If you choose to believe that you do, you are definitely fooling yourself. Stop listening to what ANYONE says and go within to spend time with the Divine Infinite Spirit who created you to be PERFECT.
Perfection means that you 'balance' the needs of the ego with the receiving of Divine love from the Spirit of God within. It means that you allow your inner well-being to guide you more than meeting the selfish yearnings of your ego! Be ye therefore perfect! That's how the Divine sees you; why don't you learn to see yourself that way as well? ~Dean A. Banks, D.D.
RE-HASHING THE HASH
Have you ever noticed that when it's a slow news day that the news programs dredge up old stories of tragedies that occurred on this day ten or twenty years ago? The same applies to the weather; if the weather is going be good and uneventful, the Weather Channel begins to rehash Hurricane Sandy or the Oklahoma tornados to remind us that tragedy is just around the corner and could strike at any time.
Why do they do this? Because sensationalism sells advertising! Advertisers want you to be at a peak emotional state either grieving over the tragedies of others or happy that it isn't happening to you. They do this because when you are in these states, you are more susceptible to receiving their subliminal programming to associate their product with these states.
Why would they do this? Because when you get into these states again you will remember their product and be more prone to buy it when you are stocking up at the stores for the next supposed 'tragedy' that is just around the corner. They are programming your emotional triggers with their brand to secure their place in the market.
Now, why can't you do this to yourself in a positive way? Can't you program yourself to accept the bounty of the omniverse and that you have the ability to choose anything that you want? Don't you know that when you ask the Divine for something that it is given? However, it doesn't just drop in your lap. You have to be aware enough to recognize the opportunities when they arise and ACT on them!
Nothing that is divinely given can be recognized by you until you share Divine love with another; for in doing so, you remove the internal blockages imposed by your erroneous beliefs that obscure your recognition of divine opportunities. Know how your brain and body works. Know how you react and proact. Know that your spirit affects your mind; that your mind affects your emotions and that your emotions affect your body. Know that your body affects your spirit as well. Each aspect of your being affects the other and when we are aware of this, we can recognize the difference between reacting to emotional triggers and proacting from your spiritual center.
Where do you come from? Where do you 'want' to come from? It is your choice either way. Trusting in the Divine is the key to your ultimate freedom from emotional triggers. Enjoy the great weather without the doom and gloom rehashing of the sensationalists who want to hock their 'answers' to your perceived fears of the next inevitable disaster. Be in control of your destiny by letting it all go into oblivion. Don't attach any emotion to their predictions and you will be free of their predictions. Be ye therefore perfect! ~Dean A. Banks, D.D.
WEATHER
VIDEOS
SPIRITUAL BOOKS
DONATIONS
CD/DVD
RELAYERS OF EVIL

In 1961, a scientist, Stanley Milgram (a Yale University psychologist), administered a series of psychological tests by 'randomly' selecting a teacher and a learner. If the learner had wrong answers to the test, the teacher would increasingly administer electrical shocks in 15 volt increments being able to hear the learner's response. When the teacher heard the pain and the request to stop, most people objected to go on until an official looking 'doctor' type said it would be OK. The turning point was at 150 volts.
When the doctor said it was OK, even though the teacher knew that the learner had a minor heart condition, the teacher administered the 'punishment' for the wrong answer at 165 volts. Would any of you go beyond after hearing the screams of the learner to stop? Would you go on because the doctor said it was OK? Or would you refuse to administer pain to another human being? Over 65% continued 'after' the doctor said it was OK. When the test was conducted again last year over 77% continued to administer shocks despite the pain of the learner. That's over 50 years later with many receiving 'sensitivity' training in schools, psychiatric and religious institutions.
Let's switch to Bill O'Reilly. When informed that the punishment administered to 'drug users' has over populated our prison population by 800%, and that the prisoners were predominantly black, he responded with "these people are thugs and should be in prison" [paraphrased]. What is our individual capacity for evil? Why is it that we can so respect an authority figure that we will listen to what they say and ignore the obvious pain of others? Why do we listen to those who are so obviously 'evil' and justify their behavior with stereotyping and pure assumption? Is it because we don't know their true behavior? Or is it that we do and we ignore it because they are authority figures? Is it their behavior that is evil or ours for NOT standing up to it? If we go along with evil are we complicit in what it yields? Or are we 'just' following what it says because it represents an authority figure to us?
Whatever it may be we have the duty to say NO to aberrance; no matter WHO says it's OK. Do you wonder why there is so much evil in this world? Is it because of 'Satan' or the ego? Or is it simply because we listen to those who tell us things are OK and things are not OK? We can all minimize and stop evil when we STOP glorifying it. STOP elevating violence and hatred and START revering peace and love. We need to teach our children that what we experience in our lives are there for a reason; to teach us that we need to participate in our experiences by sharing Divine love and helping others.
Are we 'relayers' of evil or are we 'purveyors' of love? It is our choice based on our individual moral compass to say 'yes' or 'no' to aberrance. Don't jump on the bandwagon of an authority figure. The recent replication of the experiment revealed that when one individual stood up and said "No!", that other 'teachers' would not continue the experiment. This clearly demonstrates that one person who KNOWS the truth can influence others to recognize it.
Stand up for the truth and stop allowing ignoramuses from 'lying' to simple-minded people who cannot and will not discern the truth on their own. Be that individual who says 'no' to aberrance. Sharing Divine love means to think and feel the truth, speak the truth and live the truth. Be ye therefore perfect! ~Dean A. Banks, D.D.
RESIST NOT EVIL
Why do evangelical Christians go to the extreme when it comes to their Christian concepts? Why is it acceptable for them to throw the baby out with the bathwater? Is it because they have been controlled by their teachers and preachers to the point that their concepts dominate their thoughts and are ultimately used to manipulate their constituencies?
I reject sin and I don't resist it. Carl Jung once said, "What you resist persists." What you focus on befalls you. I understand that others perform heinous acts that are 'sins' and I reject that behavior. I don't dwell on it and use it as a weapon to gain control over someone else. My duty is to share love, not guilt. I will NOT focus on sin and resist it to the point that it befalls me.
Jesus made the ultimate sacrifice of his life to show us that we can be free from sin. Some have accused me that because I denounce sin that I reject the holiness of Jesus Christ. What? Where do they get this? It is because some parrot what a Dispensationalist minister repeatedly drilled into their heads with many levels of theological B.S.
I have spent many years in study of the word and their interpretations are no more than parroting a template that is set forth by many who misinterpret the word. I choose to look to what Christ taught me. I respect and listen to what others say, but my acid test is what the Spirit of God communicates to me deep in meditation.
Prayer, in essence, is talking to God. It is asking for what you believe you need to thrive in your life. It is a clarification of purpose whereby you focus on what 'appears' to be needed in order to move forward and reap the benefits that you seek. Prayer is a one-way conversation. You also need to listen to God.
That is where meditation comes in. Meditation allows you to slow down the processes of your body and mind in order to get in touch with your inner spirit. It is a peace-allowing process by which you slip below the din of chaos and enter into your inner world of peace. This is where we can hear God's voice of silence and listen to the guidance of the Divine presence within. However, there is more.
When we receive guidance we must act on it by moving our feet. We go into our world and serve others by sharing our talents, skills and abilities with them in order to help them survive, strive and thrive. In the action of sharing Divine love we become fulfilled with our inner spirit and allow that which we need to be lovingly received.
By diligently practicing prayer, meditation and service we become completely fulfilled. We come to learn that we are PERFECT children of the Most High God and that we are NOT sinners! When we follow what our small ego self tells us to do we can 'sin' against God, others and ourselves. Just because we display aberrant behavior doesn't mean that we will always display that behavior. If we act like sinners and believe we are, then that is what we will always be.
Yeshua (Jesus) clearly said in Matthew 5:39, "But I say unto you, That ye resist not evil: but whosoever shall smite thee on thy right cheek, turn to him the other also." From the mouth of Christ we are instructed to resist NOT evil!
It is in the identifying and resisting of sin that it persists in our lives. By changing the focus of fighting sin to the allowance of letting it pass through us without attaching any emotional baggage to it, we, in effect, discharge its influence over us. Don't allow that which we aren't to stifle us from that which we are. Be ye therefore perfect! ~Dean A. Banks, D.D.
RESTLESSNESS
Is being restless a result of repetition of irresolvable issues? Are these issues being repeated because you feel lacking in some way? What causes these feelings of restlessness and lacking? Just because you feel them does it mean that they are valid? Or is it that you identify with them so much that they are integrated into your belief system? We choose to either accept or reject our feelings based on how real they are to us whether they are truly real or not. Following is a continuation of the interaction between the student and the master based on the Kung Fu TV characters:
Master: Why are you restless, Grasshopper?
Grasshopper: I feel that I haven't done something that I should have.
Master: And what was that?
Grasshopper: I should have learned to move to the left instead of the right.
Master: Then, why does that make you restless?
Grasshopper: Because I didn't do what I should have.
Master: How would you have known what you should have done unless you did it the way you did it?
Grasshopper: I wouldn't have known it.
Master: Then, why are you restless?
Grasshopper: Because the thought of not doing what I should have keeps repeating itself in my mind.
Master: Then, why don't you dismiss that thought?
Grasshopper: Because it keeps repeating itself so much that I now believe that I am lacking in some way.
Master: And why are you lacking?
Grasshopper: Because my belief tells me that I am.
Master: Then, why don't you dismiss that belief?
Grasshopper: Because it feels right to me.
Master: And why does it feel right to you?
Grasshopper: Because I moved left when I should have moved right.
Master: Can you change the fact that you moved the way you did?
Grasshopper: No, Master.
Master: Can you change the belief that makes you feel restless?
Grasshopper: I don't think so, Master.
Master: And why don't you think so?
Grasshopper: Because I moved to the left instead of the right.
Master: Isn't the thought and belief that you didn't move correctly causing you to be restless?
Grasshopper: Yes, it is.
Master: Then why don't you remove that thought and that belief for you to have peace once again?
Grasshopper: I can't, Master. It just keeps repeating itself over and over again in my mind.
Master: And why do you think it keeps repeating itself?
Grasshopper: Because I won't let it go?
Master: Exactly.
~Dean A. Banks, D.D.
RE-WRITING THE
SECOND AMENDMENT
Repeal the Second Amendment? It was first presented by James Madison and adopted by Congress on December 15, 1791 along with the other 9 Bill of Rights. "Originally, the Bill of Rights implicitly legally protected only white men, excluding American Indians, people considered to be "black" (now described as African Americans), and women. These exclusions were not explicit in the Bill of Rights' text, but were well understood and applied [Wikipedia.com]."
Now, what were the types of weapons available during those times that only white men could use? Muskets and cannons? Any society that ignores the growth and expansion of its constituents is doomed to many societal problems. The courts of the United States are notoriously 30 years behind social change. An effective government reflects the present day interactions of its constituents. Just as we have progressed to making the Bill of Rights apply to ALL people, we need to protect ALL of our people from the threat of gun violence!
What is our government doing? Vice President Joe Biden has been gathering all of the opinions from the experts and the polarized constituents of the Second Amendment of the US Constitution. The results of this 'study' will be the source material for whether to 'rewrite' the Second Amendment or not.
Should we rewrite the Second Amendment or not? It states, "A well regulated Militia, being necessary to the security of a free State, the right of the people to keep and bear Arms, shall not be infringed." Where does it say that weapons are to be used for anything other than a well regulated militia? Except for hunting, another necessary function for the bearing of arms, what are 'arms' for? Arms, as expressly stated in the Second Amendment are 'necessary' for the 'security' of a free State!
They are not permitted to kill one another at the hands of gun-toting rednecks, mentally unstable individuals and criminals. It is the responsibility of the government, which by the way is all of us, to regulate and control the flow of weapons in this country. We haven't done such a great job, have we? We have allowed the self-proclaimed 'freedom fighters' who claim they have the right to kill anyone who violates their 'property' or 'person'. This was NOT the intention of the Second Amendment and if you think it is you are NOT living in reality.
Our modern day militia is the National Guard who have semi-automatic weapons to stop 'crowds of people' who take advantage of others in natural disasters or threats upon the peace in our society. Each gun owner has the responsibility to lock up their weapons in a gun safe; not only to keep children safe but to stop criminals and mentally unstable individuals from having access to them. Sound too simple? Perhaps, but it's a start.
The time is here for us to move in the right direction to ensure that the innocents in our society are no longer harmed from the aberrance of people who choose to use guns to carry out their agendas. Repeal the Second Amendment? No, but at least modify it to include the precautions necessary to protect all of our citizens. It is a time for change and we know it. We need to move in the direction of acknowledging the rights of all of our citizens to life, liberty and the pursuit of happiness! ~Dean A. Banks, D.D.
CD/DVD
RIDING THE EDGE
Have you ever felt like your back was against the wall? Did you feel that you were being attacked from all angles and that you couldn't see a way out? Is this just what you were feeling or was it just your perception of reality? Whatever it was you may now need to develop a strategy of allowance of the natural laws of the omniverse being affected by Divine order. But, how do I do this, you may ask? Actually, it is quite simple. Always remember that the one thing that you overlooked or dismissed as being inconsequential is the one thing that will come back to haunt you or, as the saying goes, 'bite you in the ass'.
Paying attention to the subtleties and micro-movements of reality can be quite beneficial if you learn where to look. It is not about overcoming obstacles; overcoming is fighting with your ego in command. It is all about allowing the forces of the natural world to perform the way they always do guided by your awareness of how Divine order works.
For example, any bowler worth their salt knows that the most difficult shot to take is a 7/10 split. For all of you 'non-bowlers' out there, a 7/10 split is where to last two pins left on the lane are the farthest away from you and the farthest pins apart at the same time. The only way to knock down these pins together is to hit one at just the right spot to make it hit the other in one shot. It requires that the bowler make the ball ride the edge of the gutter at the last possible moment in such perfect balance as to not fall into the gutter for it to hit the outside of the pin.
This is the angle of attack for your strategy. Sometimes riding on the edge or dangling on the precipice is necessary to view your choices and possibilities of accomplishing your Divine desires. Next, in order to inflict the forces of nature in the proper proportion, you must put a spin on the ball in such a way as to 'direct' its course of action in a perceived direction. If it is the 7 pin you must use a centripetal, or turning in spin, in order to drive the pin in the direction of the 10 pin to knock it over with centrifugal, or turning out spin, force. The opposite occurs when you aim for the 10 pin. You must use centrifugal force (turning out spin) to hit the pin on its side to drive it with centripetal force (turning in spin) toward the 7 pin.
In the game of pool it's called using 'English' on the ball. In other words, knowing how the forces of nature work 'allows' you to anticipate where objects move and how they will behave. There are other factors, however. In sound (mechanical) waves there are varying shapes of the wave that are displayed in time which reveal how much force was applied and how that force dissipates over time. It is called the envelope of the wave or the ADSR; Attack, Decay, Sustain and Release. The attack shows how fast over time the energy accelerates to its peak; the decay shows how much it diminishes after attaining its peak; the sustain shows how long it remains at a constant energy level and the release shows how much it decelerates to its original position over time.
Now, the bowler has to choose what actions to take in order to make the shot. The bowler has to select the ball to be comfortable in weight and hand size, choose the right shoes to slide perfectly on the lane, what angle to approach throwing the ball and exactly what to do to follow through on releasing the ball. The bowler must deliver the right amount of energy to the ball, transfer that energy smoothly to ball and sustain the power after the ball is released. On top of that, the bowler must aim the ball to arrive at the gutter just at the last moment while releasing it with the proper 'spin' in order to 'transfer' the energy precisely at the right moment to knock down both pins in one shot.
It takes focus, patience, determination and 'seeing the end result' in your mind. Have you ever noticed that the best outside shooters in basketball shoot for the basket and turn away running 'knowing' that the ball is going in? It has already gone through the basket in their minds. It is the same for bowlers. They 'know' that if they make the right approach, transfer their energy properly and follow through properly they will make the shot.
The Divine has blessed us with the talents, skills and abilities to perform perfectly in unfolding our Divine purposes in Divine order. We need to discover and deliver a strategy of implementation in order to unfold our Divine purposes. We know this by knowing that Divine order affects the flow of natural order when we plan effectively, practice our implementation and trust completely in the Divine.
Never leave anything to random chance; that is a fool's game. Everything in this omniverse operates as a precision clock that converts chaos into order, back to chaos and again back to order ad infinitum. The only way to get off of the hamster wheel of perception is to know there is more to your life than you are sensing, develop faith in what you don't sense, implement effective strategies and completely trust in the Divine.
It is better to know where you are going than to wander aimlessly 'thinking' that you are 'knowing' where you are going, when in fact you don't. Go for that 7/10 split; it is there to challenge you to trust completely in the Divine. ~Dean A. Banks, D.D.
RISING ABOVE THE DIN
In our brains are chemicals that interact during specific operations of thought processes. For example, when we concentrate our prefrontal cortex reveals and elevated level of electro-chemical interactions. "This brain region has been implicated in planning complex cognitive behavior, personality expression, decision making, and moderating social behavior. The basic activity of this brain region is considered to be orchestration of thoughts and actions in accordance with internal goals [Wikipedia.com].
When we become distracted from our goals and desires, our parietal lobe experiences an elevated level of electro-chemical interactions. "The parietal lobe integrates sensory information from different modalities, particularly determining spatial sense and navigation. This enables regions of the parietal cortex to map objects perceived visually into body coordinate positions. Several portions of the parietal lobe are important in language processing" [Wikipedia.com].
It seems that our brains can experience the joy of our goals and desires until we become distracted by our sensory inputs and language interpretation. This clearly indicates that if we are to align with our goals and desires we must limit the sensory input that activates our parietal lobe that 'distracts' us from experiencing our desires. When we regularly meditate, we naturally limit sensory input to the parietal lobe and allow our brains to experience the peace, understanding, joy and Divine love within.
There are certain practices that afford us the ability to allow our own bodies to create the chemical interactions that affect our entire beings. One of those practices is meditation. Meditation takes the focus off of the outer world and places it on the inner world. Entering the inner world creates feelings of peace, understanding, joy and the experience of Divine love. During the time allotted to meditation we experience peace instead of chaos, understanding instead of derision, joy instead of acrimony and Divine love instead of fear. In essence, we are practicing what we need to do in order to 'rise above the din' of the outer world!
During meditation our Lateral prefrontal cortex begins to override the Medial prefrontal cortex, or the 'Me Center' of our brains. We naturally ease out of the 'me' and integrate into the 'we'. Making the time everyday to become peaceful, centered and allowing is ultimately what keeps us more focused and less distracted. Allow the integration of 'we' and the lessening of 'me' to bring you into peace every day. We will all be better off for it! ~Dean A. Banks, D.D.
RULED BY THE EGO
Manipulating the flow of factual information for one's own benefit is selfishness, self-aggrandizement and sheer ego. It stems from the internal conclusions and subsequent beliefs that they are better than everybody else and that they are 'entitled' to be treated differently; in a favorable and 'special' manner. This is implied 'favoritism' fostered by the yearning for separation; in order to differentiate between them being 'special' and someone else 'not' being special.
Ego will lie, cheat and steal to protect itself from harm. It is NEVER in the wrong and will always blame others for its mistakes. It is a necessary part of whom and what we all are, but it needs to be 'balanced' by the Spirit of God within each and every one of us. Without that balance it will run rampant to feel 'special', 'privileged' and 'entitled'.
The truth is that we are ALL equal because we have the Spirit of God within us. It is our egos that decide and yearn for 'special' treatment; it is the Spirit of God that teaches us the equality and unity in all of life when we frequently 'listen' to its guidance. By allowing our emotional 'impulses' and 'yearnings' to steer our course we are NOT balancing them with guidance from the Spirit of God within!
Ensuring the free flow of information for everyone IS operating from the spirit more than the ego. Be honest, be truthful and NEVER give false witness. If you ever bear false witness, it is obvious just 'who' is in control. Bearing false witness identifies that the ego is fearful of the outcome of a situation as NOT being favorable to itself. It is 'rearranging' the 'perceptions of others in order to justify what it 'wants' others to 'perceive'. This is control, domination and manipulation at its peak!
It is natural for our egos to try to protect us from harm. After all, it is a construct of our survival mechanism rooted in our reptilian brains. Thoughts are nothing more than electro-chemical interactions in our brains that are 'copies' of reality and NOT reality itself. These copies are filtered through our belief systems in order for us to be kept from possible harm. If we hold on to erroneous beliefs over accurate ones, we can make decisions that are beneficial only to us and also be detrimental to others.
Stop trying to protect yourself from 'perceived' inconvenience and harm; allow life to be and contribute to it by ensuring that everyone live in complete equality and unity with the Spirit of God. Be ye therefore perfect! ~Dean A. Banks, D.D.