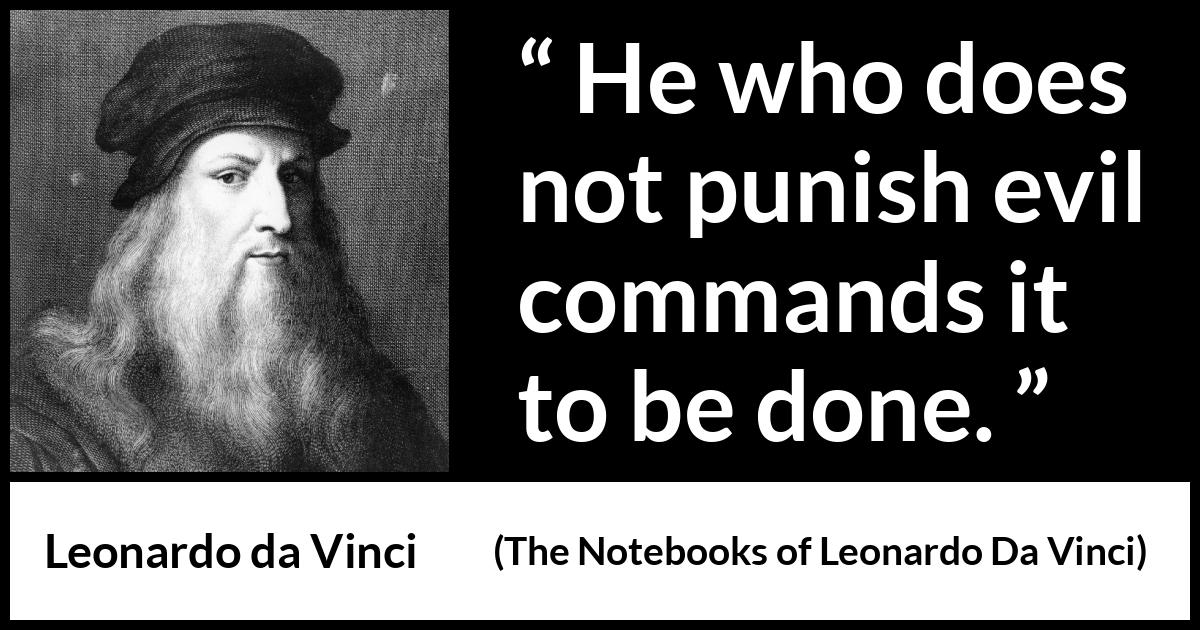 JUDGMENT IS FEAR?

It has been said by some that judgment is fear. Hmmm. Let's examine this. Judgment is the forming of an opinion, estimate, notion, or conclusion, as from circumstances presented to the mind [dictionary.com]. Now, if this definition is true, then judgment involves a process of observation, collation, conclusion and an emotional stance based on 'externally' based and sensed events, occurrences, situations, circumstances and the behaviors of people that is presented to the mind.
Some erroneously confuse discernment with judgment. Discernment is an acuteness of judgment AND understanding [dictionary.com] that removes the emotional attachment to the conclusion. In other words, discernment is a 'mental' activity whereas judgment involves an emotional response based on learned circumstances and behaviors. It is a 'lower' form of evaluation (assessing the significance, worth, or quality of experiences) involved with the 'reactive' mind whereas discernment is a 'higher' form of the 'proactive' mind.
When you judge someone else it could be fear based, however, to say that 'judgment is fear' is not entirely correct. You can judge another's behavior as not being effective or fulfilling without trying to change them or move them emotionally. If you do try, then you ARE emotionally attached to their outcomes and personalize it based on the fear that you are generating. Instead of being fear based, why not be faith based and choose to evaluate experiences without attaching any emotions to them?
When you truly discern another's behavior, you are not 'emotionally invested' in any outcome whatsoever. You live and let live without attaching any emotional agenda and subsequent agenda manifestation. This comes from 'understanding' that each and every person has a right to walk their own path and derive their own experience without your perceived 'emotional superiority'. This is why Yeshua said, "Judge not, lest ye be judged.
When you judge another's behavior without 'understanding' what they have experienced on their walk, you are judging yourself as being somehow 'superior' to another. When you discern another's behavior, you 'understand' their path as being revealed to them and NOT you. You allow them the dignity of their own experience without attaching 'how you would have handled it' to the situation.
Judgment is a process involving evaluation and fear (emotional attachment) whereas discernment involves evaluation and understanding without ANY emotional attachment. Discernment has sometimes been referred as 'sound' judgment. Remember, Yeshua NEVER said, "Discern not, lest you be discerned." ~Dean A. Banks, D.D.
SITE HOSTING
THE WORLD ACCORDING TO ROGER
VIDEOS
SERVICE IN PRAYER
Elizabeth and I would like to invite you all to our site 'Service In Prayer'. For many months we have been led to offer a way for our online friends to have a forum to share our prayer needs with each other.
The purpose of this website is to connect with one another and share our needs for healing in whatever areas we feel we need. Please visit the website or go to the Facebook forum to post any public prayers on the Wall or PM us for private prayers.
We will pray for you or help you to find Prayer Partners to assist you in healing and realization of your Divine purpose and the unfolding of it in Divine order.
Thank you all for your support, kindness and for blessing us with your ongoing friendship. Peace and blessings to all of you and your families! ~Dean A. Banks, D.D.
OUR PAST ISSUES
Did you miss any of the issues of The Spirituality Post Daily? If so, following are the links to each and every day for you to peruse. Please visit our advertisers and help us to keep going in our service to the spiritual community of souls who long for a greater spiritual perspective on life. God bless you and your families! ~Dean A. Banks, D.D.
SPIRITUALITY GUIDANCE
What is the Spirituality Guidance Channel? SGC is a video portal designed to introduce spiritually inclined individuals to be exposed to spiritual videos, radio, teachers, music, art, books, resources and links from a selected group of teachers and requests from viewers. Each featured coach/teacher will have their own page highlighting any videos, audios, websites or printed material they have produced. This portal will be regularly promoted on the Internet through social networking and targeted marketing channels. Please visit the website at the following address:

http://www.spiritualityguidance.com and email me at webproducer@hotmail.com with any suggestions, links or materials. Thank you for your most courteous participation in this project. I welcome your input. ~Dean A. Banks, D.D.
OUR SERVICES DELAWARE
Please visit our websites and send them to anyone you think would need our services. If you are out of our area (Northern Delaware) and know someone in our area, please forward this flyer onto them. We are available for work over the next few months, so please let us know as soon as possible. ~Liz & Dean
Liz:
http://www.banksnet.com/sittingservices
http://www.elizabethmaymusic.com/
Dean:
http://www.banksnet.com/
http://www.banksnet.com/portal
http://www.spiritualityguidance.com/
~Dean A. Banks, D.D.
CD/DVD
EBOOKS
JUST SEND THEM LOVE?
When you use your own set of morals to judge the thoughts, feelings, beliefs, words, actions and behaviors you have the right to do so to determine whether or not you want to associate with them and have them influence your peace. What you don't have the right to do is tell them who they ought to be, what they should do with their life, where they need to be in their life, how they need to get there, when they should arrive and why they should follow what you have to say.
If they ask you for guidance give it to them based on your experience but not predicated on whether or not they choose to listen to your guidance. Be helpful and not deceitful, gentle and not forceful, kind and not abusive and most of all, be truthful and not deceptive. If they respond with disdain or with telling you that you should not be too harsh, remind them that tough love means that you share the truth ALWAYS and never pull any punches.
The problem with this world as it stands is that too many people allow evil to flourish by thinking that they are being spiritual by 'sending them love' or just doing nothing. Nothing could be further from the truth. Did Yeshua stand by and do nothing with the money changers who violated the temple? Or did he stand up and wound some egos by tearing apart their enterprises? He spoke with authority because he KNEW that the truth is the only way in which to live. No namby pamby spiritual 'just send them love' horseshit. He stood up for what he KNEW was right and set an example.
I am not suggesting to anyone that you show up at a temple and tear apart some tables to prove that you know the truth; what I am saying is that sometimes you have to go beyond convention to make the truth be known. He also showed love in the face of Peter's violence when he cut off the ear of the Roman soldier. He healed the soldier with Divine love. In the face of aberrance we must all act appropriately in the moment to whatever situation we are facing.
Be loving, kind and understanding but take no B.S. from anyone when they are defending their aberrances, infirmities and behaviors that affect your ongoing state of peace. Being spiritual means being loving with the strength of Divine truth as your guide. Never forget that! ~Dean A. Banks, D.D.
WELCOME TO TSP DAILY!
We are so pleased with the success of The Spirituality Post Weekly Online Magazine, The Spirituality Post Daily and The Spirituality Guidance Sunday Morning Service that we have now combined them into a daily online magazine for those involved in Spirituality. Every weekday and weekend we will be featuring the writings and sayings of Dr. Dean A. Banks, D.D. Please come and visit us every day to receive inspiration, guidance and opinion on spiritual and political matters. We would like to thank you all for your support and dedication to the writings and sayings that we feature. May God bless all of you and your families now and evermore! ~Dean A. Banks, D.D.
OUR PODCASTERS
by Dean A. Banks, D.D.
Currently Bobby Hinkle, Elizabeth May Sutor and Dean A. Banks, D.D. have uploaded podcasts. Robert Yarbrough will be added soon. Just click on the podcasters placards below and click on the Podcast title. Currently there are five podcasts on Bobby Hinkle's page, one on Elizabeth Sutor's page and nine on Dean A. Banks, D.D.'s page. Stay tuned for more! Thank you for choosing us!
What is the Spirituality Guidance Channel? SGC is a video portal designed to introduce spiritually inclined individuals to be exposed to spiritual videos, radio, teachers, music, art, books, resources and links from a selected group of teachers and requests from viewers. Each featured coach/teacher will have their own page highlighting any videos, audios, websites or printed material they have produced. This portal will be regularly promoted on the Internet through social networking and targeted marketing channels. Please visit the website at the following address:
http://www.spiritualityguidance.com and email me at webproducer@hotmail.com with any suggestions, links or materials. Thank you for your most courteous participation in this project. I welcome your input. ~Dean A. Banks, D.D.
SUNDAY MORNING SERVICE WITH
DR. DEAN A. BANKS, D.D.
Welcome to our new Sunday Morning Service by Dr. Dean A. Banks, D.D.
Every week Dr. Dean will be engaging subjects that are pertinent to your growth and expansion into recognition of; respect to; and communication with your inner spirit.
Please feel free to comment or suggest topics for review. May the Divine always bless you and your families! ~Dean A. Banks, D.D.
KNOWING GOD
Why do you believe in God? Is it because you want to believe, you were brought up in church and accepted His presence or was it a personal revelation? Have you ever thought of why some don't believe in God? Is it because they don't want to believe, they were brought up not to believe or it came from their personal revelation? The problem is that whether or not you 'believe' in God is not the issue. The real question is, "Do you know God?" Is God your source of existence or is God an old man on a throne somewhere out in space? If God is your source you know that the Divine is beyond everything including your imagination. God is not something you anthropomorphize because it is convenient for you in order to understand the human condition.
Knowing God does not mean that you can 'prove' the Divine's existence to yourself or others. It means that you allow Divine love to flow through you in Divine order, feeling the Divine's presence and inner peace. Even those who don't believe in God can know God simply by tuning in to their inner peace and experiencing the joy in living. The name of God is a derivative of Yod. The Tetragrammaton is comprised of the Aramaic letters YHVH (pronounced Yod Hey Vahv Hey). Through many derivations it was converted into 'Yahweh' and then Jehovah. The word God itself came from the tenth letter of the Aramaic alphabet which literally meant 'hand'. The 'Hand of God' is literally the Divine reaching 'down' to his creation and sharing Divine love with all of creation.
Technically, the Aramaic (early Hebrew) language was read from the right to the left and was consonant oriented. The vowels were purposefully left out for non-Jews to not be able to understand the 'secretive' meaning. Hey, the fifth letter of the alphabet meant 'behold'; Vahv (pronounced Waw), is the sixth letter meaning 'to be'; Hey, in this case meaning the Divine Spirit of God; and, Yod, the tenth letter meaning hand. In summation, this means 'Behold that which is the Spirit of God extends to us His Divine hand'.
From this early time there has always been a connection between humankind and God. The response of God to Moses when he observed the burning bush was, "I am that, I am." The original was ʾehyeh ʾašer ʾehyeh; which means "I will be what I will be' without the tense restriction of time ('will'). The presence of God, literally meaning 'I', has always been the Higher SELF; whereas, the lower self is 'i'. When the smaller you ('i', self, ego) 'believes' in God ('I', SELF, the Divine Infinite Spirit of God) it means that you 'feel' that connection and you need to come to the realization that you are NOT ever separate from God. When the smaller you ('i', self, ego) does NOT 'believe'  in God ('I', SELF, the Divine Infinite Spirit of God) it means that you do NOT 'feel' that connection and you rely on the smaller self (ego) to guide you.
The problem is based on 'beliefs' and NOT knowing. Knowing is an experience of the presence of God and believing is an experience of 'convincing' yourself of the presence of God through supplication, prayer and doing good deeds. When you truly 'know' God you not only feel your connection you live and act 'from' that connection.
It is not going to this church or that church; chanting this mantra or another; living an ascetic or hedonistic lifestyle; or even regularly reading your favorite holy book and practicing its tenets. It is simply looking within for that which was always there but you couldn't see because you were looking outside of yourself. The door to the Divine swings inward. As Yeshua said, "The kingdom of God does not come with your careful observation, nor will people say, 'Here it is,' or 'There it is,' because the kingdom of God is within you." ~Luke 17:21 (King James Bible).
Believe in God and don't harass or put down those who don't; because, if you do, it reveals that you truly don't 'know' the living God that says "I am that, I am." ~Dean A. Banks, D.D.
KNOWING THE TRUTH
How can you know the truth? How can you see beyond your senses and know the truth? How can you listen to it and deal with what it brings if you allow your pre-conceived notions, erroneous beliefs, selfish reactions and attitudes to occupy your presence? It's actually quite simple.
Faith is what leads you to Divine trust and sharing Divine love is what aligns you with Divine order. Know the presence of the Spirit of God within and rely on its guidance. The Divine IS the best friend you have and when you allow yourself to get out of your own way Divine order moves natural order to create harmony in your life. It's actually that simple.
If this is true, then why doesn't everyone do this? If you do not know the Divine within then you will rely on your beliefs to sustain you. If you share Divine love with all you will feel the presence of Divine love in your heart. Most people look for the Divine outside of them and share with others according to their beliefs and not according to what they've been guided to do.
Regular, consistent and daily communication with the Divine is what it takes to finely tune your human instrument. If the Divine appears to be far away from you, it's simply because you are looking in the wrong direction; you need to open the door inwards toward the Divine. Look within for what you know and stop living by what you believe.
Pray for Divine guidance by allowing things to be as they are and not attaching any emotional constrictions to them. Speak to God with a voice of allowance and understand that you Divine purpose has been given to you to unfold it in Divine order.
Living in your Divine purpose is always there; you just have to align yourself with Divine order each and every day in deep meditation to experience that which is your center; Divine love everlasting! Listen to your inner well-being speaking to you in the divine voice of silence. In the presence of divine stillness you transcend beyond the din of chaos.
Go into the world and serve the Divine by sharing Divine love with everyone you meet. Be a conduit of that which, supports, sustains and fulfills everyone. Sharing Diving love is all you need to do by using your talents, skills and abilities to bless others. Be ye therefore perfect! ~Dean A. Banks, D.D.
Every day we hear from the minority of representatives in our Congress about de-funding the ACA as being "what the American people want." What American people? Who are these people who would blatantly turn down mandated access to health care based on no consideration of pre-existing conditions? Who in their right mind would say no to what could save their lives? Well, it's all about who has 'skin in the game' (attributed to Warren Buffett). What does this mean? It means that you have an interest in the outcome of the game because you have invested something of your own into it. What have our representatives 'invested' in the game of the outcome of the ACA? Absolutely nothing because they HAVE affordable government healthcare for LIFE!!! The only 'investment' that they have made is in allowing corporations cutting their checks and investing in buying their votes. They fear monger and lie to the public in order to manifest the agendas of the corporate puppet masters so that THEY CAN CONTINUE TO MAKE HUGE PROFITS off of our collective infirmities.
The veil of corporate agendas is prevalent because our society glorifies the ego yearnings for capital gains and the acquisition of power and 'things' that we 'believe' will make us 'happy'. This is the Grand Illusion and as long as the majority of people believe this illusion, the unscrupulous corporate agendas will be funded to their own ends. Perhaps when the IRS Code is changed to follow the LAW made by Congress in 1959 that states that 501c4's have to 'exclusively' contribute to 'social welfare' and not 'primarily', will we be back on track. As the contributors to 501c4's did NOT have to reveal their identities, the floodgates were opened by the Citizen's United allowance by the SCOTUS for outside monies to influence our elections. Whereas, the IRS Code 527 Title 26 clearly states that all contributors MUST be revealed. Closing this loophole will be like 'defunding' outside influences from controlling our elections. Some representatives cry that we should defund the ACA, and that is tantamount to treason. It IS the law of the land; voted BY the majority and made into LAW. Defunding the LAW is violating it and these representatives should be taken to task for treason.
Some people say that all of this is too confusing and that there is nothing we can do about it anyway. Well, please say that for yourself in your sinking dingy while you are watching the water come in through the bottom of your boat. As for the rest of us, the MAJORITY, we will support the ACA and finally allow those who could not have equal access to healthcare to embrace hope and change. Don't listen to the nay-sayers who base their position on what 'the American people say', which in fact means, 'what corporate America says'. Discern the truth and don't be fooled by those who have boatloads of money and power to influence those 'less discerning' than you. Defund the corporate powers that influence the people who vote in this country and NOT the ACA. The former is what makes us free and the latter is what denies our freedom. You choose; but make sure you choose based on the facts and NOT the corporate SPIN of the facts. ~Dean A. Banks, D.D.
WEATHER
VIDEOS
SPIRITUAL BOOKS
DONATIONS
CD/DVD
KNOWING YOUR OWN POWER

Grasshopper: Master, why do people attack each other?
Master: Because they fear that another will make them do something that they don't want to do.
Grasshopper: And why would they fear that someone else would make them do something that they wouldn't want to do?
Master: Because they live outside of themselves and don't know their own power.
Grasshopper: And what power do they have, Master?
Master: The power to choose their actions and behaviors.
Grasshopper: If they don't know their own power, then why do they attack another? Shouldn't they be feeling some power within in order to attack?
Master: As with the day and night, there are two aspects of each day; the time where most things are seen and the time where some things are hidden.
Grasshopper: I don't understand, Master.
Master: During the day the bright light reveals our reality and casts shadows where some things are hidden. During the night the darkness subdues reality and hides what is normally seen.
Grasshopper: And what does this have to do with power, Master?
Master: We experience a sense of power when we can clearly see the direction in which we are going because we know where we are headed; when we cannot clearly see we become unsure of our direction and react in fear to what is unknown.
Grasshopper: Then why do we react with fear?
Master: Because we do not know our own power; if we did, then we would clearly see our end result and know that whether our path was well lit or not, that we would arrive at our destination safely.
Grasshopper: How then, Master do we come to a sense of our own power?
Master: We choose to act as if what we seek is in fact, reality. We choose our own conclusion, accept it as real and allow it to happen.
Grasshopper: Then Master, we must believe what is not real in order to make it become real?
Master: Our beliefs are the starting point of what we do and what we don't do. Our beliefs must be let go in order to completely trust in the result we seek. Faith in the worthiness of oneself, trust in the Infinite Spirit and allowance of Divine blessings are what creates reality.
Grasshopper: But Master, if we do not do this, is this why we attack another?
Master: We attack others because we choose to fear what they are saying or doing and that it will somehow affect our own survival. It is because we do not understand our own power to be able to create our reality; it is not what others do, it is what we do or do not.
Grasshopper: Yes, Master; so if we understand our own power, we need to act and behave in accordance with that power?
Master: Yes, Grasshopper; we need to do what we know and do not what we don't know.
Grasshopper: And our understanding of our power makes this happen, Master?
Master: As anger is the power that unleashes hate, joy in the understanding of peace is the power that unleashes love.
Grasshopper: And what is anger, Master?
Master: Anger is the power that arises from the feeling of not being treated fairly and hating that this condition exists.
Grasshopper: Then, what is joy, Master?
Master: Joy is the power that arises from the feeling of peace and loving is the result of that feeling.
Grasshopper: So, if one attacks another, it is from their not being able to feel their own power and not being able to see clearly what they are seeking?
Master: Yes.
Grasshopper: And if one is joyous, it is because they have experienced peace and are able to see clearly what they are seeking?
Master: Yes. Anger is the result of seeing and feeling only darkness in the light and joy is the result of seeing and feeling only light in the darkness.
Grasshopper: Then Master, if we choose to see the good in others then we would not feel that we need to attack them?
Master: Yes.
Grasshopper: And if we see the evil in others then we would feel the need to attack them?
Master: Only if we give our power away to them because of our fear is greater than our joy.
Grasshopper: Then understanding our power and retaining it is the reason we won't attack another and fear is the reason we do?
Master: Fear is what keeps us from peace and anger is what keeps us from love. Fear not and understand that all that unfolds is for the purpose of the growth and expansion of all. When you attack another you are attacking yourself. ~Dean A. Banks, D.D.
LETTING GO
"When you know better, you do better." ~Maya Angelou
I once watched Oprah interviewing Maya Angelou as she was describing being the first black conductor on the San Francisco Street Car system. She stated that she went to apply for the job and they wouldn't give her an application. Her mother told her to go everyday and sit in the office. She went there for two weeks straight and sat in the office reading her book. Finally, the supervisor gave her the job and asked her, "Why do want this job?" She replied, "I like the uniform." Not because she wanted to be the first black woman conductor!
Sort of like what Rosa Parks did on the bus. She inadvertently started a movement for civil rights when, in actuality, she wouldn't give up her seat because she was too tired to stand. What brave, strong and courageous women! Maya Angelou's mother followed her around on the street car to make sure she was OK. Her mother knew enough to let her daughter go but also knew how the world can sometimes be; that's why she followed her to make sure she was alright.
Sometimes the hardest thing to do is let go of something or someone that you love. You want to nurture them, guide them and protect them. There comes a time when you HAVE to let them go in order for them to grow on their own. It is part of how the omniverse works through nature. It is how nature works through us in order to expand our consciousness and live in Divine love everlasting. When you hold on too long you are living in fear and not trusting in the Divine to nurture, guide and protect. Learning to let go is learning to grow up in the spirit and minimize the control of your ego.
Are you letting go of your friends and children? Are you allowing them to be whom and what they are or are you trying to control their actions and teach them lessons without affording them the opportunity to grow on their own?  Love them enough to let them go but dare enough to follow their progress in becoming the best that they can be. That is a nurturing and caring love that is expressed from one who knows Divine love. ~Dean A. Banks, D.D.
LIFE IS POLITICS
How many times have you heard someone say, "I don't do politics!"? Where does this come from? What do they think politics are? People arguing and griping about societal problems? Too much money and too much ego? Businesses lining the pockets of 'our' representatives to manifest their clandestine agendas?
The definition of politics is "the science or art of political government; the practice or profession of conducting political affairs. An associated idiom is the term "playing politics, which is to engage in political intrigue, take advantage of a political situation or issue, resort to partisan politics, etc.; exploit a political system or political relationships; to deal with people in an opportunistic, manipulative, or devious way, as for job advancement" [dictionary.com].
Politics operates on sets of rules and laws that govern the exchange of facts and opinions based on the agendas of the people who choose representatives to advocate their principles in how they want to live and exist in their communities. Now, when you get up and get in your car to drive to the market, politics are involved. Laws were crafted to ensure the safety of your vehicle, the purity of the gas that fuels your car and the rules of the road that you drive by to get to your destination.
When you get to the market and shop for food, politics are involved. The food you buy has to be inspected for quality; the price of the food is determined by the supply and demand and the person who checks you out at the register has a set wage determined by collective bargaining for the time they spend in checking you out.
Business and people are the constituents of politics. You cannot escape it. It is a part of your life and to deny it reveals that you are either totally uninformed or you are completely selfish. Politics determines the rules of our lives and to ignore the process by which we live and breathe in society is foolish at best.
We have been given the Divine gifts of free will, grace and Divine love in order to exist in our environments. Are we thankful for these gifts? Do we stand up proud and say, "I don't do politics!" and then complain about how things are? Or do we realize that the world around us is an amalgam of souls living and breathing with each other and seeking to understand the 'grand scheme' of things.
Our interactions with people in our societies are all played by the rules of politics. To deny that is to live in an imaginary world where you are the monarch of your life and everyone else is a serf for your selfish pleasure. Get off of your self-imposed high horse and get down in the dirt with the rest of us to balance the science of politics with the art of politics. Be diligent in knowing the world in which we live and affecting positive change.
How do we do this? By committing service to our communities with the talents, skills and abilities that the Divine has imparted to us. Say this instead; "I do politics and I refuse to let politics do me!" Affect your world with the Divine blessings you have been given and share those gifts with all of us. Retreat to your closet and commune with the Divine and get out into your communities to help others. Otherwise, politics will 'do' you and make changes in your life that you might not like or endorse.
Participate in life by affecting the political discourse with truth, honesty and transparency. After all, what you put out you will get back. If you don't 'do' politics, it will surely 'do' you! ~Dean A. Banks, D.D.
IS SEEING BELIEVING?
What you believe is what you see. As you paint reality with the inner sub-modalities that you have accepted as true remember that your canvas might not be the same as mine. It is in the commonality of beliefs that we see eye to eye and forge a mutual understanding. The truth is black and white and our beliefs color the truth with our own perceptions of the reality. We are comforted in adding color to our world for it resolves our longing for closure.
When we see things occurring in how we believe they are, it reinforces our belief and anchors that pleasure in our subconscious mind. We program a favorable response and we feel secure as a result. When circumstances arise to challenge our accepted beliefs we become edgy, uncomfortable and reactive. Why? Because our security lies in what we 'know' is real. Anything that flips our programmed image and belief is very unsettling. This is the point where we can all allow the guidance from the Divine and put our egos in the back seat.
This is the point where we make a decision. We cut off any other possibilities and choose a path that supports our growth and expansion. We proceed toward fulfilling our Divine purposes in Divine order. We have made a 'life-supporting' choice. Choosing life requires complete trust in the Divine. Not just belief, but faith in the reality that you were created to express certain talents, skills and abilities to fulfill 'God's plan for you'; your Divine purpose.
Do you believe that God made a mistake in creating you the way you are? Does what you see in your life only forge beliefs that deny exactly what you were created to express? If you believe that your life is worthless, it is. If you KNOW that it isn't, it is as well. Choosing to know why you are here over what you believe you have experienced is the determining factor in moving toward complete and utter fulfillment.
Moving from believing into knowing requires faith in something beyond your experience. It means completely trusting God despite what you are experiencing. It means that you actively choose to see a favorable result regardless of any circumstances that are contrary to your blessings.
You are unique. You are loved. You are already fulfilled. You just need to realize it, accept it and allow the Divine to guide you into complete and utter fruition of your Divine purpose. Be ye therefore perfect. ~Dean A. Banks, D.D.
CD/DVD
LIFE IS WHAT?
What Is Life? According to the textbook definitions life is "the condition that distinguishes organisms from inorganic objects and dead organisms, being manifested by growth through metabolism, reproduction, and the power of adaptation to environment through changes originating internally. It is the sum of the distinguishing phenomena of organisms, especially metabolism, growth, reproduction, and adaptation to environment. The animate existence or period of animate existence of an individual: to risk one's life; a short life and a merry one. A corresponding state, existence, or principle of existence conceived of as belonging to the soul: eternal life. The general or universal condition of human existence: Too bad, but life is like that" [dictionary.com].
But what are the distinguishing characteristics that make life 'life? Life is organic, animate, metamorphosizing, reproducing and adaptive to its environment by internal changes in order to survive. It is in a dynamic and ever-changing state of existence and not in stasis. Life has an inherent consciousness that moves towards growth and expansion and not stagnation and reduction. Life is ALWAYS blooming outward and reaching toward the source of its existence (e.g. a seed-sprout pushing through the soil toward the sunlight where it grows and flowers) where death is ALWAYS moving in the other direction.
Are you seeking life or death? Are you moving to become the most loving, giving and sharing individual you can become? Are you moving towards life or death? Death is a state where you inner spirit no longer resides as your consciousness in your body as a living soul. It is a state where the body can no longer sustain itself with physical life because the consciousness that determined the drive for life's growth and expansion is no longer present. But where did it go? Did it simply just fizzle out of existence? Or did it integrate into the dark matter and energy of the omniverse?
Since there is no effective way of measuring this we have to surmise where it went by using the laws of the physical universe known as Physics. The Law of the Conservation of Energy states "that the total energy of an isolated system cannot change—it is said to be conserved over time. Energy cannot be created or destroyed, but can change form; for instance, chemical energy can be converted to kinetic energy. A consequence of the law of conservation of energy is that a perpetual motion machine of the first kind cannot exist. That is to say, no system without an external energy supply can deliver an unlimited amount of energy to its surroundings" [Wikipedia.com].
If this is true, then the energy of consciousness (the aggregate of electro-chemical conversions to kinetic energy) that was inextricably tied to your physical body never dies but simply changes form. In that sense, there is no death but an 'exchange' in the expression of the form in which the energy is expressed. Is life after death possible? It all depends on how you define life and death. The spirit within you never dies; it centers all of existence and your mind or consciousness (energy) 'refolds' back into the 'ether' of dark matter and dark energy because it CANNOT be created or destroyed! Inanimate objects and animate life 'unfold' from dark matter and dark energy just like the sprout unfolds from the seed when the external conditions are conducive to its growth and expansion. That same energy that unfolds 'refolds' back into from whence it came when its physical existence has been exhausted.
Life goes on because the consciousness of you is eternal. We live in an omniverse of energy exchange ad infinitum. Be secure in the thought that just who you are is beyond your physical limitations. Know that the Divine is always there within offering Divine love; you just have to recognize it, accept it and share it. Sound too easy? That's why so many don't live in it because they 'feel' it has to be more complicated than that to be valid. Someday they will realize just how selfish and wrong that thought is; hopefully, it won't be after they refold. ~Dean A. Banks, D.D.
LISTENING TO MY SOURCE
My Source is not my job, money or the people and things that surround me. My Source is deep within me speaking in silence and moving in stillness. It is the birthplace of the well-spring of thought that bubbles up into my consciousness. My consciousness is the aggregate of biological energy know as my mind. It 'feels' the electro-chemical processes in my body and translates them into images and words that I understand. It projects my understandings of my life onto the omniversal stage of shared existence by the feelings and beliefs I have accepted as true and passionately pursue.
As I receive the reflections from my projections I come to realize that what I put out comes back to me to increase my understanding of what is. The balance and order of my experiences are a direct result of what I share and don't share. Do I choose to share nothing and hold back what I perceive as being good only for myself? Or do I share Divine love with everyone I encounter? Whatever I hold back holds me back. Whatever I treat selfishly, limits my perceptions of the bounty of the omniverse. Whatever I claim to be mine and mine alone is the rock under which I hide from reality.
My Source is within me and it supplies ALL of my needs, wants, desires and expectations when I allow it to be. I have been given the free will to go along with the grain of life or go against it. The lessons I learn from life are the guidance I receive when I understand that I am divinely loved. The Divine Infinite Creator Spirit of God is my Source and all existence comes from that Source. If I am a child of the Most High, then why would I choose to live in anything else but the blessings of the Divine?
It is my ego that chooses that and my job is to keep it in check so that it doesn't fool me into believing that it knows more than the Divine. Listen to the voice of divinity and not the voice of selfishness masking itself as the voice of reason. It only works if you 'believe' it is the truth without testing its validity.
Listen to the silence and move toward the stillness. It is there that the absolute truth of life exists. Not in the yammering of the selfish ego. Be ye therefore perfect! ~Dean A. Banks, D.D.
LIVING FROM BOTH SIDES
What does it mean to develop your feminine side? It is the joy of changing your mind after you have firmly made it up because your true feelings have surfaced and you know what is best for all concerned.
What does it mean to develop your masculine side? It is the joy of making up your mind after you have changed it because you have observed what doesn't work and embrace what does.
What does it mean to be gender balanced? It means that you not only observe what works and what doesn't work but you allow others to discover that on their own without forcing your agenda on them; while respecting their right to make their own choices that are different from yours.
When the feminine and masculine sides are in balanced in an individual, Divine order is not only perceived but it becomes a priority. It is allowed to transpire without interference from one's ego in controlling, dominating and manipulating events, situations, occurrences, circumstances and the behavior of others to the advantage of self. It is placing yourself in the slipstream of Divine order to become whom and what you were created to be without any struggle or resistance. It is living life with the consideration and respect for all of life.
Being balanced means that you are in harmony with nature, life and beauty. It means that you are aware of the differences and you are choosing to live for the similarities. It means that what you believe to be true is replaced by what you divinely know to be true.
The male and female expressions of life are part of the perceived dualistic reality and afford us the ability to see beyond our limited perspectives and selfish yearnings. They allow us to be one with nature and life and live in harmony instead of discordance. Balancing our 'sides' is integral in coming into a more spiritual understanding of life and living completely in Divine love everlasting!
Make the time each and every day to explore both sides of your being. Come to know the other side as an asset to you unfolding your Divine purpose in Divine order. Be that which you are; a complete being of Divine love that shares Divine love! You were created as a perfect being of Divine love. Stop being anything else than that! ~Dean A. Banks, D.D.