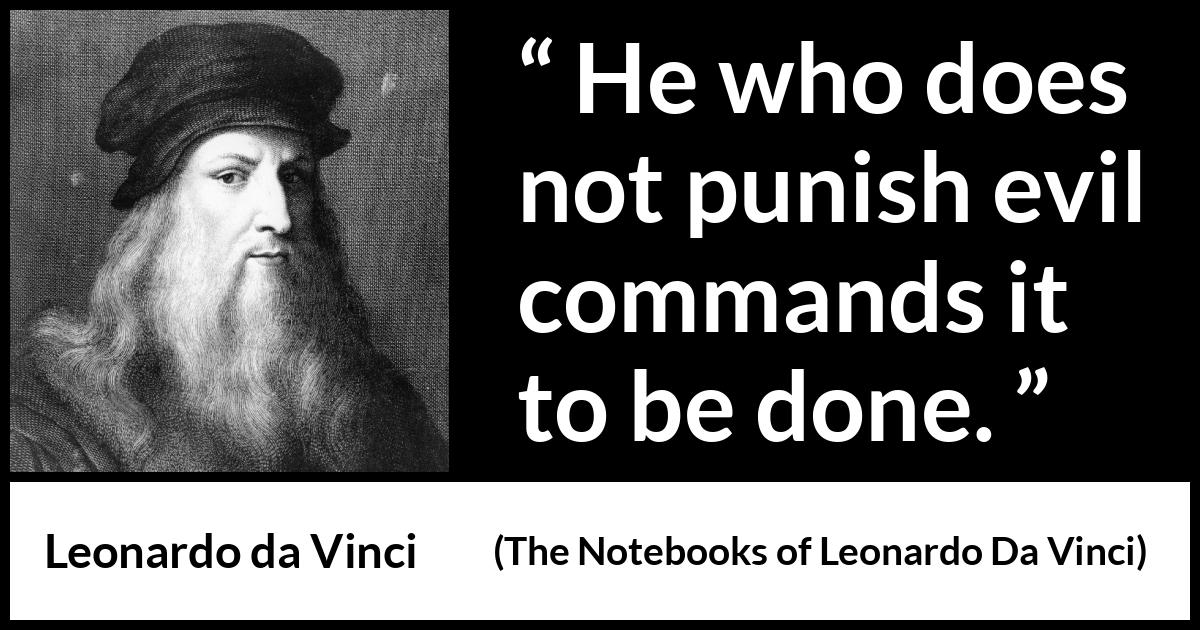 HOW WE LEARN

How do we learn about ourselves in relation to our lives and the lives of others? Do we simply observe reality and determine its value? Is there a Sensory Hierarchy that we experience from our environment? Or do we simply perceive based on what we have previously perceived in relation to what we are perceiving now?
There are four ways that we 'learn' from our experiences in our environment. In the physical realm we learn from the collation of kinesthetic and tactile information. In the emotional realm we learn from auditory and visual information. In the mental realm we learn from our thoughts, feelings, beliefs, words, imaginations, affirmations and visualizations. In the spiritual realm we learn from meditating, listening, sharing and empowering others. We observe our environments, perceive what our experiences mean to us and either react to (fight or flight) or proact from (evaluate and plan out) our experiences.
Following are the realms and their learning centers:
PHYSICAL REALM
Kinesthetic – Musculation – feeling of movement, discomfort, pain and vibration in your body.
Tactile – Feeling of objects and chemicals in your environment.
Tactual – Touch – feeling of liquid or solid physical contact.
Gustation – Taste – feeling of liquid or solid chemical mixtures.
Olfaction – Smell – feeling of gaseous odors and fragrances.
EMOTIONAL REALM
Auditory – Hearing – feeling of mechanical sound waves.
Music – Sounds having rhythm, timbre, melody and harmony that awaken your emotions positively.
Voice – Sounds from words that have meaning to you and create thought processes that are compared to previously learned information.
Noise – Sounds not having rhythm, timbre, melody and harmony that create dissonant, discordant and negative feelings.
Language – Sounds that have meaning from words that you have learned to comprehend and understand.
Visual – Seeing – feeling of electromagnetic light waves.
Movement – Observance of objects moving forward in time.
Color – The ability to distinguish different visual frequencies and feel their tones.
MENTAL REALM
Learning – Listening, processing and memorizing information.
Thinking – Collating images, words and movements in concentration or contemplation.
Speaking – Uttering words from the images you see, sounds you hear and feelings you feel in your mind.
Imagining - Creating graphical pictures in your mind to represent observations.
Affirming – Creating feelings from words that assume the end result as if it has already happened.
Visualizing – See a picture of the end result of your innermost desires and feeling the joy from experiencing the images.
SPIRITUAL REALM
Meditating – Becoming still, silent and focused within your mind and heart by blocking out all external chaos and letting go of all thought.
Listening – Hearing what has been said and actively embracing the feelings generated by it.
Sharing – Giving what talents, skills and abilities you possess to help others discover theirs.
Empowering – Encouraging others with Divine love and experiencing it as a result. ~Dean A. Banks, D.D.
SITE HOSTING
THE WORLD ACCORDING TO ROGER
VIDEOS
SERVICE IN PRAYER
Elizabeth and I would like to invite you all to our site 'Service In Prayer'. For many months we have been led to offer a way for our online friends to have a forum to share our prayer needs with each other.
The purpose of this website is to connect with one another and share our needs for healing in whatever areas we feel we need. Please visit the website or go to the Facebook forum to post any public prayers on the Wall or PM us for private prayers.
We will pray for you or help you to find Prayer Partners to assist you in healing and realization of your Divine purpose and the unfolding of it in Divine order.
Thank you all for your support, kindness and for blessing us with your ongoing friendship. Peace and blessings to all of you and your families! ~Dean A. Banks, D.D.
OUR PAST ISSUES
Did you miss any of the issues of The Spirituality Post Daily? If so, following are the links to each and every day for you to peruse. Please visit our advertisers and help us to keep going in our service to the spiritual community of souls who long for a greater spiritual perspective on life. God bless you and your families! ~Dean A. Banks, D.D.
SPIRITUALITY GUIDANCE
What is the Spirituality Guidance Channel? SGC is a video portal designed to introduce spiritually inclined individuals to be exposed to spiritual videos, radio, teachers, music, art, books, resources and links from a selected group of teachers and requests from viewers. Each featured coach/teacher will have their own page highlighting any videos, audios, websites or printed material they have produced. This portal will be regularly promoted on the Internet through social networking and targeted marketing channels. Please visit the website at the following address:

http://www.spiritualityguidance.com and email me at webproducer@hotmail.com with any suggestions, links or materials. Thank you for your most courteous participation in this project. I welcome your input. ~Dean A. Banks, D.D.
OUR SERVICES DELAWARE
Please visit our websites and send them to anyone you think would need our services. If you are out of our area (Northern Delaware) and know someone in our area, please forward this flyer onto them. We are available for work over the next few months, so please let us know as soon as possible. ~Liz & Dean
Liz:
http://www.banksnet.com/sittingservices
http://www.elizabethmaymusic.com/
Dean:
http://www.banksnet.com/
http://www.banksnet.com/portal
http://www.spiritualityguidance.com/
~Dean A. Banks, D.D.
CD/DVD
EBOOKS
IF AND WHEN?
If I can do this, then I can do that. If I get enough love, I will be so loving. If I get enough money, I will be able to do this and that. If I had a better job I could do so much more. If I was like this person or that person I could be living a great life.
As long as you live in the world of 'ifs' you will remain in a state of wanting something you will NEVER get because in your mind it's a possibility and not a probability. When I do this, I will do that. When I get enough love, I will be so loving. When I get enough money, I will be able to do this and that. When I get a better job I will do so much more. When I am like this person or that person I will be living a great life.
As long as you live in the world of 'whens' you will remain in a state of desiring someting you will NEVER get because in your mind it's a probability and won't occur until sometime in the future. Why do the 'ifs' and 'whens' separate you from feeling fulfilled? Because you are operating in the backwards world of if or when I do this, then that will happen.
When you change the channel and say that you are happy and fulfilled because you have done what you wanted to do in your heart and mind you are creating the vibration of the accomplishment of your desire instead of the yearning for your ego to be fulfilled. That vibration is the true desire of your heart and it will literally align you with all of the opportunities you need to fulfill your desire. By expecting and 'feeling' the joy of accomplishment you are now in the world of it happening instead of 'if' or 'when' it will happen.
No more 'ifs' and 'whens', please! Instead state that 'I am happy and fulfilled because I am living the desires of my heart; right here, right now! When you feel the joy in the present the gift of fulfillment is yours. When you regret the past, are unsure of the future or expect to be happy in the future you are NOT living in the NOW. Be here now and live from complete fulfillment of your innermost dreams. It is your choice! ~Dean A. Banks, D.D.
WELCOME TO TSP DAILY!
We are so pleased with the success of The Spirituality Post Weekly Online Magazine, The Spirituality Post Daily and The Spirituality Guidance Sunday Morning Service that we have now combined them into a daily online magazine for those involved in Spirituality. Every weekday and weekend we will be featuring the writings and sayings of Dr. Dean A. Banks, D.D. Please come and visit us every day to receive inspiration, guidance and opinion on spiritual and political matters. We would like to thank you all for your support and dedication to the writings and sayings that we feature. May God bless all of you and your families now and evermore! ~Dean A. Banks, D.D.
OUR PODCASTERS
by Dean A. Banks, D.D.
Currently Bobby Hinkle, Elizabeth May Sutor and Dean A. Banks, D.D. have uploaded podcasts. Robert Yarbrough will be added soon. Just click on the podcasters placards below and click on the Podcast title. Currently there are five podcasts on Bobby Hinkle's page, one on Elizabeth Sutor's page and nine on Dean A. Banks, D.D.'s page. Stay tuned for more! Thank you for choosing us!
What is the Spirituality Guidance Channel? SGC is a video portal designed to introduce spiritually inclined individuals to be exposed to spiritual videos, radio, teachers, music, art, books, resources and links from a selected group of teachers and requests from viewers. Each featured coach/teacher will have their own page highlighting any videos, audios, websites or printed material they have produced. This portal will be regularly promoted on the Internet through social networking and targeted marketing channels. Please visit the website at the following address:
http://www.spiritualityguidance.com and email me at webproducer@hotmail.com with any suggestions, links or materials. Thank you for your most courteous participation in this project. I welcome your input. ~Dean A. Banks, D.D.
SUNDAY MORNING SERVICE WITH
DR. DEAN A. BANKS, D.D.
Welcome to our new Sunday Morning Service by Dr. Dean A. Banks, D.D.
Every week Dr. Dean will be engaging subjects that are pertinent to your growth and expansion into recognition of; respect to; and communication with your inner spirit.
Please feel free to comment or suggest topics for review. May the Divine always bless you and your families! ~Dean A. Banks, D.D.
IFS AND WHENS
Following are eleven ifs and whens you might want to consider when taking an honest look at yourself:
If you think that what you say and do is more important than what others say and do, then you have an ego problem of self-centeredness.
If you think that what others say and do is more important than what you say and do, then you have an ego problem of low personal value.
If you think what you feel and believe is more important than what others feel and believe, then you have an ego problem of selfishness.
If you think what others feel and believe is more important than what you feel and believe, then you have an ego problem of low self esteem.
Feeling worthy within comes from recognizing the Divine within you and allowing it to flow Divine love through you into the lives of others no matter what anyone else says or does. We are children of the Most High and we are perfect creations. God does NOT make mistakes; but all of us do until we allow Divine love to flow through us.
When you think only of your needs, wants, desires and expectations, you are cutting yourself off from the privilege of sharing Divine love with all.
When you think and feel that your life is more important than any other life, you do NOT know the Spirit of God within.
When you think and feel that the lives of others are more important than your life, you are NOT allowing the Spirit of God within to guide you to your Divine purpose unfolding in Divine order.
When you tell others that you care when in fact you don't, you are planting seeds of rejection that will grow into trees that are rooted in your own self-destruction
When you argue for the sake of argument, you are denying the truth of what you know in favor of the process of your own ego gratification.
When you allow others to treat you in a fashion that they themselves would not like to be treated, you are feeding the reflection of their energy with an endorsement of their aberrance. When you tell them to that you no longer want them to be in your space you are freeing yourself from reflecting their aberrance and allowing those who respect you to come into your life. Don't allow others who feel that they are a priority to influence your inner state of peace. It is their problem and they will keep encountering it until they learn to deal with it. If you don't remove them from your life then their problems will become yours. Why would you allow the aberrance of others to affect your peace in the first place? ~Dean A. Banks, D.D.
I LOVE YOU?
When someone says, "I love you", does that actually mean that they fulfill a part of you that you perceive that you need or is it that you want to fulfill a part of them that you 'hope' they will perceive? Being 'in (romantic) love' with someone else means that your feelings are so overwhelming that you feel the need to act on them immediately. It is a surge of emotions that drives your every thought, word, action and deed to fulfill your desire to be with them.
What happens to someone 'in love' that discovers that this need was only a perception on their part that occurred at some time in the past and no longer applies? They either try to recapture this 'feeling' of longing and passion or they seek it elsewhere. Why do some people do this? Is it because their passion, longing and advances are not being met favorably? Or is it because they are reaching for something to 'fill the gap' that they are perceiving in themselves? Whatever it may be when a person is looking outside of themselves to experience what they perceive as 'love' they will never truly find it. They will convince themselves that they 'have' it when in reality they are just 'believing' that they have it.
Life and romantic love evolve from one experience to another in a 'mutual loving relationship' with two people who are mature enough to understand that each other are not the 'be all and end all' of everything. It means that you experience joy every day with that person no matter what befalls both of you and you develop a deep feeling of 'spiritual' certainty in Divine order because of your bond. Your Divine purposes become intertwined in a dance of Divine love. Your hearts operate truly as One!
Being in love is the one of the greatest experiences any one of us can have and it allows us to touch the heart of the Divine. Be thankful for that love and for your partner. Be willing to go out of your way to nurture them, show them tenderness and help them fulfill their individual purpose. It is why they are there with you and it why you are there with them. Live in joy every moment and be thankful for the shared experience of growth and expansion together. Peace. ~Dean A. Banks, D.D.
Indifference is an emotion that has its root in apathy. Apathy is derived from the suppression of passion and concern because of some traumatic emotional event(s) that have built up walls to effective interpersonal engagement.
Indifference is a lack of concern due to the acceptance of mediocrity and established comfort. But why would anyone demonstrate a lack of concern about moving forward and realizing their dreams? Could it be that they have become too comfortable where they are and don't really care to make the necessary steps to realize their dream? Is it just too much work for them?
Apathy is being fully disconnected from Divine love and indifference is a separation from Divine love due to the acceptance and security of mediocrity. When you believe you are separated from that which moves you and excites you, complacency sets in. Complacency is "a feeling of quiet pleasure or security, often while unaware of some potential danger, defect, or the like; self-satisfaction or smug satisfaction with an existing situation, condition, etc. [dictionary.com]." If one is too complacent, they can learn to hate their situation over time without realizing that they have created it!
From lack of emotion sustained for long periods comes a lashing out against events, occurrences, situations, circumstances and the behavior of others. It is shifting the blame for NOT acting in a healthy matter over to something or someone because you refuse to admit that you alone have created your experience.
Hate is a reaction to not feeling love from someone due to their interactions and the perception that someone else has hurt you. It is not accepting responsibility and passionately desiring to hurt them due to your perception that they have hurt you or 'could' hurt you.
Love is more of surrendering yourself to your internal passions of tenderness and devotion to your Creator, another or yourself. Hate is resisting and fighting whereas love is allowing and surrendering. Apathy is not having an emotional stake in one's perceptions while indifference is any lack of passion for involvement at all.
Know where indifference and apathy come from as well as love and hate. See them for what they are and know that in Divine love you are nurtured, whole and perfect. Anything less than that is in the realm of the mind, the ego, your beliefs and your subsequent behaviors and interactions. Be ye therefore perfect! ~Dean A. Banks, D.D.
When you allow someone to steal your joy you believe it wasn't yours to begin in with; if you did, you would have secured its status, held on to its benefit and kept it within. Letting go of what keeps you focused is allowing fear to take hold in your heart and decide your direction. Maintain your joy, which is your inner power of love keeping you focused, and let all negativity, control, domination and manipulation of others to pass through you without attaching any emotion to it whatsoever. Your joy is yours when you know it is your natural state of existence.
But how do you come to know that infinite state of joy when dealing with the finite perceived dualistic reality? You go within each and every day and allow that which is pure and divine to lead you into infinity. Following are the eight (the infinite symbol) steps that you must take to live in peace; come to a universal understanding of life; live in Divine joy and share Divine love:
The Path of Infinity:
You are a spiritual being expressing the essence of Divine love physically, emotionally, mentally and spiritually.
You come to know this by transcending the external illusion that you are other than a spiritual being.
You transcend the illusion by removing erroneous beliefs and sharing Divine love with all.
You remove erroneous beliefs by listening to Divine guidance and trusting in it completely.
You trust in Divine guidance by daily communion with the Divine and faithing your spirit into the perceived external illusion.
You become fulfilled by sharing exactly what you desire with all whom you encounter.
You give thanks to the Divine by being whom and what you were created to be; a spiritual being expressing the essence of Divine love in all you think, feel, believe, say and do.
You live in Divine love by knowing that you are blessed.
Feeling worthy to receive Divine blessings comes from accepting who and what you are and allowing it to be who and what you are; divine love in action! Those who live in fear must defend their aberrance because they don't know that we are all connected through the Spirit of God within. Only when they stop living from their egos will they learn the truth that they are living in fear.
For example, many people assign negative beliefs to be wealthy. Are their beliefs valid? Or are they living in fear of something that they don't understand? When you believe you cannot be wealthy it is this belief that is limiting your abundance. Your divinity is the expression of health, wealth, prosperity and abundance. It is your ego that limits your expression because it wants you to believe it is God.
Don't allow that which 'appears' to be real interfere with that which IS real. You are an infinite, living and breathing divine being that lives IN abundance each and every day! Live in infinite abundance by being who you truly are and NOT what you believe yourself to be. You are the one damming up the river and no one else! ~Dean A. Banks, D.D.
WEATHER
VIDEOS
SPIRITUAL BOOKS
DONATIONS
CD/DVD
IS GOD REALLY
GUIDING YOUR STEPS ?

Do you believe that God is guiding your steps? Do you believe that God will reward you for 'good' behavior? Or that He will punish you for 'bad' behavior? Do you keep 'petitioning' God with prayer to make things happen the way you want them to instead of how they should be for your growth and expansion? Do you believe that God is on 'the throne' dispensing rewards for being meek and humble while inflicting punishment for the 'sins' of humankind? If you do, it's about time for you to grow up.
Recent scientific studies have revealed that a baby in the womb comes into an awareness of their own consciousness at about 6 months during gestation. Although they become aware of themselves as being in a warm and comfortable environment, the trauma of birth 'changes' their perspective of warmth and security and most babies cry after they are removed from that warmth and security. The placenta actually filters the mother's DNA to the baby AND vice versa! In other words, both the mother AND baby benefit from generational programming during gestation.
But when does a child become self-aware? When do they realize a sense of responsibility for their actions? Recent studies have shown that for most children it is around the age of five years old. They begin to see the differences between right and wrong and come to know that, in some way, they are responsible for their behaviors.
Soon after that age, most children begin their 'formal' education into the ways of society. Each and every day they are bombarded with systems of rewards and punishment; did they win the race in Phys Ed? Did they get an 'A' on the final exam? Did they make the 'Honor Roll'? Some go to church and learn the warped emotional version of the Bible, Koran or whatever book of Literary Authoritarianism that their parents subject them to in order for them to perpetuate their children living in fear.
God is the greatest, most powerful and glorious 'being' in the omniverse and should be feared! But why are we all subjected to this onslaught of living in fear of being punished for aberrance and being rewarded for conformity? It is nothing more than ego games of control, domination and manipulation to 'mold' our behaviors into conforming to the status quo. It is NOT God!
Many religions know that God is LOVE! God is NOT a being on a throne dispensing reward and punishment yet they teach their constituents that 'He' is. They make God into a male figure that should be feared in order to make others conform to 'His' will. WTH??? If God is love, then why would 'He' do this? It is more like man has 'attributed' his characteristics to God in order to become middlepersons between God and humankind. They anthropomorphize the Divine in order to instill fear into believers instead of allowing Divine love to increase their ability to 'know' the truth.
Are you the only one who knows the right way? Are your conclusions to 'how' life is the be all and end all of truly 'how' it is? Do you pray for a specific outcome and get discouraged when it doesn't manifest 'your' way? If so, you are NOT listening to Divine guidance. Praying is asking the Divine for favor or specific outcomes. Meditation is listening for Divine guidance. Service is following that guidance and manifesting it in your world.
Your Divine desires were planted in your heart for a purpose. When you expect them to happen you set them into motion into the omniverse for them to be created. Some say that expectation is wrong; just let it all go and things will 'happen'. Nothing is further from the truth. Expectation of desire is the battery of the omniverse. What IS wrong is giving from your heart and expecting others to return what you have given; this is more 'expectant reciprocation' than true 'giving'. Also, expecting 'how' things will manifest in a certain way is 'expectant manifestation'. It is telling the Divine that this is 'how' you want to receive your bounty. All of this is the ego driving the car and NOT allowing the Divine to guide your steps.
When you truly trust in the Divine you 'listen' to what guidance you receive and you make the steps necessary to act on Divine guidance. When you fight and resist what has been revealed is when you receive the perceptions of rewards and punishments. When you live in peace and allow things to unfold in Divine order your perceptions are tempered with Divine understanding and you continue to trust in a favorable outcome 'without' attempting to control 'how' things will manifest. In effect, you become a true co-creator with the Divine.
Solomon, one of the supposed wisest men in history stated, "The LORD directs our steps, so why try to understand everything along the way?" (New Living Translation (©2007)) Yes, why? Because the ego NEEDS to be in control; even in some small way! We all have the innate desire to walk our steps and reward ourselves for the ingenuity in arriving at our perceived destinations. It is the ego that seeks recognition, NOT the Divine. It is the ego that seeks to control, dominate and manipulate everything to suit its whims, NOT the Divine. It is the ego that will do whatever it can to survive and be in command, NOT the Divine.
Truly allowing the Divine to guide your steps means that you don't second guess every step along the way. It means that you allow the best to unfold for all without worrying about the outcome. Complete trust means that no matter what happens you are in peace with it. It means that just because it didn't unfold the way you thought it should, that it will unfold the way it should in Divine order. It means that you turn over the steering wheel to the Divine and enjoy the ride. It means trusting; not doubting, worrying or living in fear.
When will we all grow up and decide to trust in the Divine? Will it be early in life or late in life? It all depends on when we realize that our consciousness knows what we need to do and that the only way we will be able to live in the true peace of Divine fulfillment is when we simply get out of our own way. ~Dean A. Banks, D.D.
IS IT A LAW OR NOT?
Some people will argue ad infinitum that the Law of Attraction is not a law at all. They argue that if something is a law, that it produces the same result for everyone every time. They claim that what people 'believe' is the Law of Attraction, in actuality, is a possibility and NOT a law. Let's examine this theory.
Scientific experimentation has proven that matter, when in a weightless environment, will congeal together. The matter congeals together because of its inherent attractive properties. Scientific theory demonstrates that dark matter acts as a gravitational 'scaffolding' that congeals matter based on its attractive properties. Dark energy, on the other hand, repels objects of denser or lower energies.
Astrophysicists have speculated that the entire omniverse is constructed of 73% dark energy, 22% dark matter and 5% regular matter and energy. We cannot sense or measure dark matter or dark energy, yet its properties 'fill in the gaps' in the observance of matter and energy as to why it behaves as it does.
If you choose a direction based on a possibility, you are broadcasting that energy into the omniverse. Does that energy itself have the strength to move regular matter and energy? Hardly. However, it does act as a triggering relay to engage energies and matter that we don't perceive that actually MOVE matter and energy.
The Law of Attraction IS a law that works and cannot be summarily dismissed as just a 'possibility'. If you do, you are dismissing the laws of natural order that respond to the 'desires' of Divine order. I prefer to call it the Law of Allowance more than the Law of Attraction. Why? Because you set your intentions based on your inner desires, see the end result of those desires and allow Divine order to move natural order to fulfill the 'possibility' into a 'probability'.
Allow the natural 'LAWS' of the omniverse to unfold your Divine purpose in Divine order. Don't buy into concepts that don't align with how nature works just because someone says it is that way. Be ye therefore observant and truthful when it comes to the unfolding of Divine order into natural order. ~Dean A. Banks, D.D.
IS MONEY BAD?
Money is NOT bad. It is what people do with it that makes what it is bad or good. Money is a construct of financial value represented by legal tender or computer data. Financial value comes from the exchange of goods and services between people and institutions led by people; businesses, governments and corporations; the latter of which are NOT individuals; however they are comprised of individuals.
When people exercise their greed through the 'corporate veil' and what are termed 'good business practices', they are attempting to shield their selfishness through the institutions that are comprised of people. They believe that this veil will shield them from others knowing what they are truly doing; allowing their egos to control, dominate and manipulate the 'natural' flow of money back to them repeatedly. This obvious demonstration of greed, avarice and selfishness will someday be revealed by those who spend the time in ferreting out the truth.
The truth cannot be changed, however you can change your 'perception' of the truth. If you allow your ego to convince you that your beliefs are more accurate than the knowing of the Spirit of God, you have created a situation where your circumstances will replicate major challenges to distract you from the manifestation of your Divine purpose in Divine order. In effect, your choice to perceive the truth other than what it is creates a morass in which you get repeatedly 'stuck in the mud'. The only way to get 'unstuck' is to let go of your 'perceptions' and allow the flow of Divine love through you to reveal the complete truth!
People are the progenitors of policies, practices and the implementation of those policies and practices. Always remember that behind every decision to charge a fee, increase the cost of a product or service or institute over the top usury, a person or group of persons is behind it. It is their greed and selfishness that they are trying to conceal so that the rest of us won't know just how they are. Don't fall for it!
There are people who truly care for their societies and actively contribute monies to help others realize their goals and dreams. Model their behaviors and NOT those who only care for themselves and put financial value over the true value of Divine love. Be ye therefore loving and kind to everyone! ~Dean A. Banks, D.D.
IS SEEING BELIEVING?
What you believe is what you see. As you paint reality with the inner sub-modalities that you have accepted as true remember that your canvas might not be the same as mine. It is in the commonality of beliefs that we see eye to eye and forge a mutual understanding. The truth is black and white and our beliefs color the truth with our own perceptions of the reality. We are comforted in adding color to our world for it resolves our longing for closure.
When we see things occurring in how we believe they are, it reinforces our belief and anchors that pleasure in our subconscious mind. We program a favorable response and we feel secure as a result. When circumstances arise to challenge our accepted beliefs we become edgy, uncomfortable and reactive. Why? Because our security lies in what we 'know' is real. Anything that flips our programmed image and belief is very unsettling. This is the point where we can all allow the guidance from the Divine and put our egos in the back seat.
This is the point where we make a decision. We cut off any other possibilities and choose a path that supports our growth and expansion. We proceed toward fulfilling our Divine purposes in Divine order. We have made a 'life-supporting' choice. Choosing life requires complete trust in the Divine. Not just belief, but faith in the reality that you were created to express certain talents, skills and abilities to fulfill 'God's plan for you'; your Divine purpose.
Do you believe that God made a mistake in creating you the way you are? Does what you see in your life only forge beliefs that deny exactly what you were created to express? If you believe that your life is worthless, it is. If you KNOW that it isn't, it is as well. Choosing to know why you are here over what you believe you have experienced is the determining factor in moving toward complete and utter fulfillment.
Moving from believing into knowing requires faith in something beyond your experience. It means completely trusting God despite what you are experiencing. It means that you actively choose to see a favorable result regardless of any circumstances that are contrary to your blessings.
You are unique. You are loved. You are already fulfilled. You just need to realize it, accept it and allow the Divine to guide you into complete and utter fruition of your Divine purpose. Be ye therefore perfect. ~Dean A. Banks, D.D.
CD/DVD
IS THERE LIFE
AFTER DEATH?
This has been a topic of discussion since humans developed the awareness of our place in the omniverse. There are several different schools of thought about what happens to us when we die. Do our bodies simply expire and the vessels of our 'consciousness' no longer manifest 'who' we are? Do we leave our bodies and go to a peaceful place known as heaven? Are we truly just energy and we 'refold' into the omniverse as energy? Do we lie in stasis until a time when we are called home? Or are we doomed to wander the earth as 'spirits' if we haven't spread love to all living beings?
There many 'theories' of what happens, when in fact they are not 'theories'; they are more conjectures based on what someone believes will happen. And what of NDE's (Near Death Experiences)? Do we 'see' a light at the end of a tunnel and move toward it because we feel its state of peace and bliss? Whatever truly happens upon the death of our physical bodies is mostly conjecture because no one we directly know has ever come back to tell us what actually happens. We 'surmise' what happens because we 'want' to believe that there is an afterlife. Some of us live with the 'hope' of eternal life and the 'rewards' we will get in heaven. But what did we do when we were living? Did we stop and help that homeless person? Did we give our time, energy and money to the poor and less advantaged? Or did we only care about what we felt was important to us and the hell with everyone else? Scientific research has shown the electrical stimulation of the human brain can result in NDE's and OBE's (Out of Body Experiences).
Since every thought in our minds are a result of electro-chemical interactions, do we simply 'perceive' that there is life after death because we need to know this to give life purpose for us? Does the realization that we are a concatenation of cells that breathe, eat, discharge waste and then cease to function 'scare' us into believing that there MUST be something more? Or do we come to a deeper realization that we are more than our perceived physical bodies? There are four major schools of thought regarding this subject:
Our physical existence is all there is. When we die everything that we were is gone forever and we no longer exist. Period!
Our 'God' is anthropomorphic and will intercede upon our death or at an unknown prescribed time and return us home to a 'heaven' that exists 'somewhere' else.
Our 'God' is a spirit that exists within all of creation and that when we die we 'refold' into that spirit and live eternally as an alternate form of energy or choose to reincarnate into another living being.
We are spiritual beings having a physical experience in our bodies that create an individual 'soul'; and when our physical bodies die our spirits continue on without our bodies having realized the experience of Divine love in all manifestations.
Whatever conjecture you choose to embrace it is because you 'believe' it because it 'comforts' you. It gives you a sense of peace from which you can justify the occurrence of death. All of us will physically die someday and we all hope it isn't today! However, some who live with ongoing physical or emotional pain look forward to death. It is their 'hope' for something better than what they have experienced in this life. But what if this 'hope' is unwarranted? What if this belief is erroneous? What if life is meant to be enjoyed and valued 'through' the perceived pain? Then what; will the person who embraced death as an answer to remove their perceived pain be justified?
These are questions we will never know until we die and will we even be able to perceive the answers to these questions when we do in fact die? Have you ever spoken directly with someone who has died and they have given you the answers or have you simply 'surmised' what happens from your 'perceived' suppositions guided by feelings of desiring resolve? We might not ever truly know what happens after our bodies die until we actually die. Why should we be so preoccupied with death when there are so many of us struggling to survive? Shouldn't we be focusing on the living surviving and thriving? Isn't that a better way to be channeling and focusing our energies?
Whichever way we choose to look at things there is one thing for sure; our bodies 'as we know them' will not get out of this physical experience alive. They will die and decompose into the simpler elements from which they were comprised and recycle into future lives as the 'star stuff' from which they were originally created. Our bodies, in essence, are eternal and our 'spirits' are as well. Energy cannot be created or destroyed; it simply changes form and continues the cycle from being more dense (matter) to becoming less dense (energy) and back. In this sense, nothing ever dies; it just simply changes form. ~Dean A. Banks, D.D.
IT'S NOT ALL ABOUT YOU
Are you listening to the reactive and driving loud voice in your head pushing you to take immediate action against something or the still small voice whispering proactive steps to be patient and understand exactly what is happening?
If you choose the former voice, you will surely end up dealing with more than you can handle because it keeps you in the 'fighting' and 'resistive' modes. If you choose the latter voice, you will gain an unlimited perspective in how to act that is beneficial to all concerned and it will keep you in peaceful and allowing modes.
The choices couldn't be more obvious yet many choose the former because they 'feel' it is their only choice. It isn't. It is the only choice your ego can take to validate its own existence and take you down with it because it cannot see beyond itself.
The ego is in charge of your self-survival. It will do anything it can to protect you from harm; including, but not limited to, blaming events, occurrences, situations, circumstances and the behavior of others. It will NEVER look to itself for causing its experience except when it benefits itself and garners the admiration of others. It is selfish, underhanded and ruthless in protecting what it 'believes' it must protect.
As much as it can be negative, it can be positive as well. It can make choices that move you forward in expanding your circles of influence but you can rest assured it will take the credit for it. It lives to see itself win and be successful in competition with others and it doesn't care how it wins; as long as it wins. The only thing that can temper the control, domination and manipulation of the ego is regular and consistent communication with the Divine through prayer, meditation and service.
When the ego gets out of its own way blessings will rain down on you. You will begin to see just what you need to do to unfold your Divine purpose in Divine order. You will come to understand that it's not all about you; it's about every one!
Develop your Divine sense and see beyond where you are and into where you will be by trusting in the Divine completely. Picture and focus on the end result of being perfect as the Divine within you is perfect and 'feel' the joy of experiencing this forever more.
THAT is being proactive and completely trusting in the Divine! Anything else is the ego playing games with you to remain in control. ~Dean A. Banks, D.D.
JESUS WAS NOT A CHRISTIAN
The worst kind of Christian is one who thinks that Jesus was a Christian. They base their entire beliefs on receiving salvation from a man who repeatedly pointed to the Spirit of God within all of us. They blindly swallow what some preacher tells them every Sunday while reading a book that has been passed down by word of mouth for centuries, translated into four initial languages, honed down by a murderer and priests with an agenda and proclaimed as being the 'holy' word of God without ANY basis for that claim whatsoever.
They elevate their 'awareness' of what the Bible reveals to them as the complete and utter truth while NEVER questioning its veracity and validity. Why? Because most of them have been indoctrinated from youth with biblical verses, art and music that reinforced their beliefs along with their Bible beating preachers. They blindly accept what they are told because it keeps them in their comfort zone and reinforces all of the Christian Programming Software that has been repeatedly installed every Sunday for the duration of their lives. They don't, and won't, understand other peoples' beliefs because they are afraid that they will change their comfort zone.
They believe that emptying yourself of beliefs allows the Adversary, Satan, to enter their beings and take control. They live by this fear and find every reason to replicate it because they want to be accepted by others in their church communities. Instead of allowing Divine love to rule their lives they choose and resist anything that they 'perceive' as evil.
Whatever age you were when you experienced emotional trauma is where you become stuck emotionally. If you assimilated the 'Christian' message early on in life and 'gave' your life to Jesus, this is the age where you will continually try to relive in order to feel good about yourself.
These 'conscious' Christians, as I call them, don't care that Jesus was NOT the name of the man we have read about; they refute that his name was Yeshua. They go to church every Sunday when the original Sabbath was Saturday; they don't even know that the Catholic Church changed the Sabbath to get more pagans into the church (the Pagan worship day was Sunday). They refute that Emperor Constantine and his priests selected the books of the Bible that allowed them to become the middlemen between God and humankind; and tossed out the Gnostic Gospels that spoke the truth that the Spirit of God is within.
They react violently with verbal slurs and dribble when they are told that the Trinity was 'made up' by a murderer and his priests to diffuse the 'image' of God into concepts that only the priests could understand. They put down meditation as being a gateway for Satan to enter your being because it is the state where you realize that everything they are saying is total bull. The modern day Christian religion is all about control, domination and manipulation of the masses into believing a 'concept' that God is an old man on a throne in the sky that 'hates' and dispenses 'punishment' for bad behavior.
The modern day Christians never seem to preach the truth that Christ imparted when he said, "Go and sin no more." They preach fear, sin and separation, NOT from what is in the Bible but from what some man SAID the Bible said. The more they beat the Bible, the more they move away from the Divine love of the Spirit of God. The more they preach salvation, judgment and redemption, the more they separate themselves from Divine love. The more they tell you how to live, is the more they abuse themselves and us.
It took me years of study, hard work and Sunday trips to learn the truth yet some will 'off-the-cuff' dismiss my experience in reading the 'Word' in the original languages and learning that what was said there is NOT the same as what Reverend Do-good preaches on Sunday. They revel in their ignorance, choose not to learn history and the truth and yet have all of the answers for life by saying a simple prayer asking Jesus to come into their life. If they would only realize that Christ is within them right now and that the Spirit of God is blessing them this very moment.
Human beings are social animals that must share what they feel is their good fortune with others, not respective of whether or not the person they are sharing with actually wants their take on life. We learn as we grow and expand to respect other human beings and what they have experienced. We learn to live in Divine love by opening our hearts to the truth of the Spirit of God within and completely trusting in the Divine to guide our lives into complete fulfillment. No SIN, no separation and no egos controlling, dominating and manipulating our thoughts, beliefs, words, actions and behaviors; just complete and utter trust in the Divine.
The next time a Christian hands you a Bible tract, tells you that you NEED to be saved and that you MUST read the Bible say, "No thank you. However, I suggest that you go save yourself from yourself before you try to help someone else get saved!" ~Dean A. Banks, D.D.