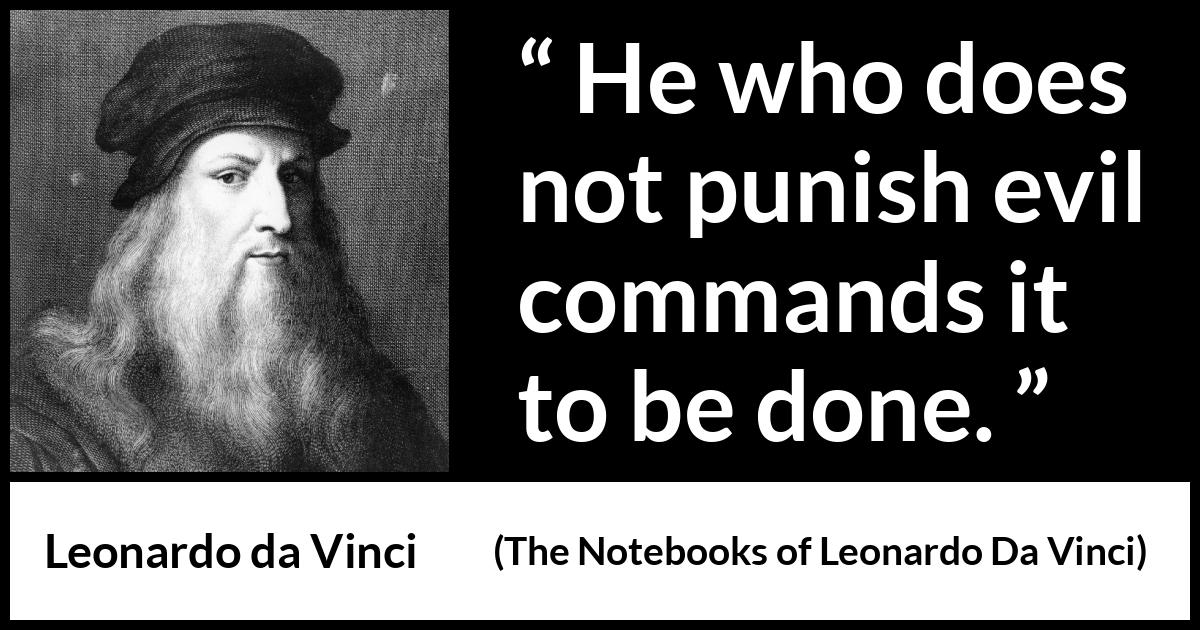 DO YOU ONLY IDENTIFY
WITH YOUR EGO?

What is the identity of the ego? Is it what makes us perceive that we are separate from all else? Or is it what makes us APPEAR separate from the Spirit of God? When you live from the Spirit of God you care about everyone else AND yourself! When you live from the ego you only care for yourself. Even though the ego's job is self-survival at all costs, it will accomplish its perceived purpose at the expense of others to ensure its own safety.
Our perception of our egos cannot be who and what they are and be compatible with our perception of the presence of God even though there is nothing 'outside' of the presence of God. It is in the perception of the separateness of the ego that it cannot 'survive' or at least be compatible with the presence of God. Everything is in the presence of God including ego. It is in how we perceive it that we create separation. It is 'our' creation of being separate because it is inherent in how we perceive reality.
Everything that we perceive is a copy of reality and NOT reality! It is in how we sense, process and feel the reflections of reality that ultimately affect how we perceive it. What appears to exist outside of us is inextricably tied to us; we are a part of the whole as the whole, in its entirety, is within us. Perception divides this reality into a dynamic state of dualism that we ultimately believe is reality.
The ego is an observational 'construct' of biological, emotional and reactive responses to existing within our environments. It does NOT exist as a separate entity. It exists as a way of explaining our reactive expressions within our environment. There IS nothing that exists 'outside' of spirit; everything that exists IS projected from spirit on the stage of dualistic expression reflecting differences in potential that we perceive as being separate, when in fact it is one with everything.
We observe the dualistic reality of polar opposite extremes and shades of grey in between. Our brains create electro-chemical copies of these observances AFTER they are filtered through our 'fight or flight' pre-programmed beliefs housed in our reptilian brains. These copies are our perceptions of reality and NOT reality itself. In essence, we skew everything we perceive based on whether it is favorable to us or not.
Don't be fooled by your perceptions. Understand that they are here for us to grow and expand by faith into completely trusting in the Divine, despite what our perceptions reveal to us as being true. ~Dean A. Banks, D.D.
SITE HOSTING
THE WORLD ACCORDING TO ROGER
VIDEOS
SERVICE IN PRAYER
Elizabeth and I would like to invite you all to our site 'Service In Prayer'. For many months we have been led to offer a way for our online friends to have a forum to share our prayer needs with each other.
The purpose of this website is to connect with one another and share our needs for healing in whatever areas we feel we need. Please visit the website or go to the Facebook forum to post any public prayers on the Wall or PM us for private prayers.
We will pray for you or help you to find Prayer Partners to assist you in healing and realization of your Divine purpose and the unfolding of it in Divine order.
Thank you all for your support, kindness and for blessing us with your ongoing friendship. Peace and blessings to all of you and your families! ~Dean A. Banks, D.D.
OUR PAST ISSUES
Did you miss any of the issues of The Spirituality Post Daily? If so, following are the links to each and every day for you to peruse. Please visit our advertisers and help us to keep going in our service to the spiritual community of souls who long for a greater spiritual perspective on life. God bless you and your families! ~Dean A. Banks, D.D.
SPIRITUALITY GUIDANCE
What is the Spirituality Guidance Channel? SGC is a video portal designed to introduce spiritually inclined individuals to be exposed to spiritual videos, radio, teachers, music, art, books, resources and links from a selected group of teachers and requests from viewers. Each featured coach/teacher will have their own page highlighting any videos, audios, websites or printed material they have produced. This portal will be regularly promoted on the Internet through social networking and targeted marketing channels. Please visit the website at the following address:

http://www.spiritualityguidance.com and email me at webproducer@hotmail.com with any suggestions, links or materials. Thank you for your most courteous participation in this project. I welcome your input. ~Dean A. Banks, D.D.
OUR SERVICES DELAWARE
Please visit our websites and send them to anyone you think would need our services. If you are out of our area (Northern Delaware) and know someone in our area, please forward this flyer onto them. We are available for work over the next few months, so please let us know as soon as possible. ~Liz & Dean
Liz:
http://www.banksnet.com/sittingservices
http://www.elizabethmaymusic.com/
Dean:
http://www.banksnet.com/
http://www.banksnet.com/portal
http://www.spiritualityguidance.com/
~Dean A. Banks, D.D.
CD/DVD
EBOOKS
DRIVING IN THE NAILS
What does it take to express the values that you KNOW are life-giving? Does it take too much effort or do you just 'feel' that it will? What if you took a stand on these values and make the declaration that 'the buck stops here'? And what does that mean? It is a metaphor for accepting the responsibility for what you will allow to exist in your life. If something exists outside of what you 'value' and it ultimately hurts you or others, it is incumbent upon you to call it for what it is; aberrance, evil or acrimony. If you 'pass the buck', you are shifting the responsibility or blame to another person. It reveals exactly just what you value AND how real those values are to you.
If you had something that could help you express what you value would you use that as a tool to create the fulfillment of those values? A carpenter uses a hammer to fulfill the plans laid out for them. The nails hold the wooden frames together but it takes the 'force' of them swinging the hammer to drive the nails into place. It takes action in a direction to 'join' pieces of wood in such a way in order to reveal the end result that the carpenter 'sees' in their mind.
The designer or architect creates from the top down; in other words, sees the final picture and creates a model of what it will look like. The model is a representation of the final product and is used to 'guide' the architect in creating the plans that the carpenter follows. The carpenter creates from the bottom up by following the plans and constructing the parts and raw materials into the 'vision' of the architect.
It is much the same for us in constructing our lives. The Divine has designed our lives by 'seeding' us with our Divine purposes. Are we following the divine plans or are we allowing our egos to second guess the divine plan for our lives? When the structure or results of implementing our plans reveals walls that are not level or plumb, it reveals that we went 'off of the plan' and second guessed the divine plan.
When we hear of atrocities in the world, due we 'ring the bell' and let others know? Or do we retreat into our 'comfort zones' or inner sanctums and acclimate ourselves to the 'perceived' fact that there is nothing we can do about it? Is fighting or warring the only answer? Or is seeking peace through constructive dialogue more apropos to effecting peace?
Is there a song of peace in your heart or a song of war? Are you declaring with your words, actions and behaviors something other than what you are thinking, feeling or believing? Are your 'walls' level and 'plumb' or are they off kilter? It is up to us to align ourselves with Divine order; not the other way around. It is we who 'go against the grain' and create problems and perceptions of struggle in order to justify our egos being in command. If we are not 'hammering out justice', 'ringing the bell of freedom' or 'singing the song of peace and love' among all of our brothers and sisters than we are NOT fulfilling our Divine purposes in Divine order.
We can only align ourselves with the truth when we allow the peace, understanding, joy and Divine love to guide us into complete alignment with our Divine purposes in Divine order. All else are games that our ego plays to control our lives and fulfill its selfish agenda. Focus on that which brings out those divine values and edifies all. Create a 'structure' in your life that follows the divine plans. Be ye therefore perfect! ~Dean A. Banks, D.D.
OUR PODCASTERS
by Dean A. Banks, D.D.
Currently Bobby Hinkle, Elizabeth May Sutor and Dean A. Banks, D.D. have uploaded podcasts. Robert Yarbrough will be added soon. Just click on the podcasters placards below and click on the Podcast title. Currently there are five podcasts on Bobby Hinkle's page, one on Elizabeth Sutor's page and nine on Dean A. Banks, D.D.'s page. Stay tuned for more! Thank you for choosing us!
What is the Spirituality Guidance Channel? SGC is a video portal designed to introduce spiritually inclined individuals to be exposed to spiritual videos, radio, teachers, music, art, books, resources and links from a selected group of teachers and requests from viewers. Each featured coach/teacher will have their own page highlighting any videos, audios, websites or printed material they have produced. This portal will be regularly promoted on the Internet through social networking and targeted marketing channels. Please visit the website at the following address:
http://www.spiritualityguidance.com and email me at webproducer@hotmail.com with any suggestions, links or materials. Thank you for your most courteous participation in this project. I welcome your input. ~Dean A. Banks, D.D.
SUNDAY MORNING SERVICE WITH
DR. DEAN A. BANKS, D.D.
Welcome to our new Sunday Morning Service by Dr. Dean A. Banks, D.D.
Every week Dr. Dean will be engaging subjects that are pertinent to your growth and expansion into recognition of; respect to; and communication with your inner spirit.
Please feel free to comment or suggest topics for review. May the Divine always bless you and your families! ~Dean A. Banks, D.D.
EARNING IS NOT ALLOWING
The greatest gifts in life are from the things that you already have and that you haven't earned. Earning things comes from an attitude of righteousness and doing the 'right' thing in order for the ego to feel justified in being 'separate' from another. The free and natural gifts of Divine grace, inner freedom and Divine knowingness are never earned. They are the awareness of just who created you, what you are here to do and who will guide you. The consciousness of 'earning' breeds yearning. Yearning is from the ego to gain something to edify and justify its own existence.
Divine desires reside in your heart and bubble up into your mind to help you manifest your Divine purpose in Divine order. Give respect to others especially when they don't respect you. When you fight fire with fire the thing that puts out both fires is that both fires consume all of the oxygen; which kills both of the fires. Don't react to others in the disrespectful way that they treat you. Proact positively by cutting off the oxygen that fuels their aberrance! You do this by the sharing of Divine love.
Move away from that which seeks to destroy you and live in that which gives you life. Live with the Divine gifts that are NEVER earned but are freely given. It is in living in Divine grace that we come to know the joy of Divine love.
Where you are is where you have put yourself. If what you have been doing is putting you in a place where you don't want to be, then it is you who must rearrange your thoughts, feelings, words, actions and behaviors to create the results you seek. If you want to be responsible, you need to find another way. If you want to be accountable, then give of yourself today.
Be responsible and accountable for where you are in life and make the steps to become fulfilled. From understanding Divine grace comes faith in the Divine; from faith in the Divine comes Divine trust and from Divine trust comes a waterfall of Divine love. We were created in bliss, from bliss and with bliss. It is our thoughts, feelings, beliefs, actions and behaviors that separate us from that bliss. It is what we choose to believe in that causes us grief in our acceptance of separation.
It is in our ability to let our beliefs go and choose Divine knowing that we allow ourselves to remain in an ongoing state of bliss. Coming home to where we are from is our journey in life. Choose to know more than believe. Knowing is divine and believing is living in separation from that which we truly are. ~Dean A. Banks, D.D.
ENERGY HARMONICS
Every thought you think projects electromagnetic energy into your reality and reflects back to you what you have created in thought. Every word you speak creates an external mechanical vibration that sets the tone for your reality and reflects back to you what you have created in sound. Every action you take creates a movement in the unseen sea of energy that reflects back to you what you have moved toward; either positive or negative. Every behavior you have expressed creates ripples in the unseen sea of energy that reflects back to you what you have put into motion.
Everything you think, say, act upon and express moves the unseen forces of the omniverse to carry out your commands; whether you are conscious of them or not. This is how the omniverse works; introspection, projection, reflection and absorption. It is a process that is ongoing throughout infinity. Scientific observation has come to understand and accept this model because the apparent visible and non-visible omniverse is never as absolute as the mathematical formulas we use to explain its operation. The phenomenon of 'dark flow' is one of these observations that defy the current understanding of our omniverse.
These observations are based on what is sensed by the observer. Our senses don't completely reveal all of the expressions of the omniverse. They are limited to 'ranges' of frequency input for each individual sense. The eyes 'see' between 4 billion to 7 billion cycles per second. The ears 'hear' between 20 to 20,000 cycles per second. The other senses operate in other frequency ranges lower than 20 cycles per second. What about energy frequencies beyond 7 billion cycles per second or are fractional under 1 cycle per second? We cannot sense these frequencies but they still exist!
Energy harmonics have demonstrated their existence. To the best observations to date, we live in a dodecahedron (12 sided) omniverse that is perceived as flat and linear but in reality is round and infinite. The end of our universe within the omniverse is the beginning of even more universes as observed by the cold spot in the WMAP of the omniverse.
As our knowledge grows up from observation, collation and speculation and expands into wisdom by using intuition, understanding and inner perception, we will begin to see how everything we think, say, act upon or do influences our environments as much as it influences us. ~Dean A. Banks, D.D.
ENTITLEMENT
What is it about those who feel entitled to more than the rest of us? Is it because they have worked harder at developing something, spent more time at their passion or have invested their life savings in something that they feel they deserve more? Or is it their egos saying that they deserve a bounty just for putting in the effort even though the results are less than stellar?
There is nothing wrong with wanting and working for the best in life. What is wrong is feeling that you are better than everyone else and deserve favor simply because you are you. That is your ego talking and it needs to be put in check. It needs to know that it can get what it 'wants' but NOT at the expense of others.
Entitlement means that you 'have a right' to something that you 'feel' you do; whether it be by the appointment of others or by yourself. You do have a 'right to life' by the peaceful essence of Divine presence! You do have a 'right to love' by the joyful power of Divine love. You do have a 'right to liberty' by the understanding of Divine knowledge. You do have the 'right to pursue happiness' by the unfolding expression of Divine creativity. All of these 'rights' are freely given by Divine grace; they are NOT a natural expression of your selfish ego feeling that it's 'entitled' to them simply because it exists in contrast to other egos.
The only entitlement we truly have is that we are children of the Most High Divine Creator Infinite Spirit of God and that we are stewards of the entire creation. It is up to us to integrate what we separate, unify what we break down and create unity among diversity. How do we do this? By praying for guidance; by meditating to receive guidance; and by serving others with our talents, skills and abilities to contribute to our mutual growth and expansion. It requires diligence, practice and a dedication to sharing Divine love!
We have been given the greatest gift by the Divine; not a sense of entitlement but an understanding and gratefulness for Divine grace. Be thankful for the events, occurrences, situations, circumstances and others who cross your path for they are all opportunities to share Divine love and minimize the ego's sense of entitlement. Be ye therefore perfect! ~Dean A. Banks, D.D.
Recently I received a message from a good evangelical friend of mine who is struggling with 'the word' as it is in the Bible currently. I have explained to him time and again how I had the same struggle and that's why I went to seminary school. I HAD to learn to truth. What I encountered was professors who challenged me and never told me what to think; they taught me how to think on my own. My friend accused me that "Your love for the word was supplanted by the doctrine of men. You were deceived by people in authority just like the experiment you posted about Stanley Milgram. You are doing the will of some ass**** professor who taught you not to trust the scriptures. Take your New Age Pavlovian balderdash and blow it out you're a**. I'm done compromising the word."
Now, who is compromising the word? When you read and believe a book that has been translated from the original Aramaic into Koine Greek into Latin and then into English with absolutely NO consideration for the cultural and geographic idioms of the time, then who is being fooled? Not to mention the agenda manifestation of Constantine and his priests. That's why I learned how to translate what was originally there so that I could TRULY know! I wasn't going to accept the interpretation of some ass**** preacher with an agenda who was tapping the choir girls and boys. I wanted the truth and my professors taught me HOW to ferret it out!
When you blindly believe what someone else says without the proof to back it up, then you are indeed a fool! My friend has gotten so negative towards his family and friends because of his 'issues' that he cannot even see that his behavior in itself is compromising 'the word' that he so admittedly reveres. Don't compromise the truth by 'believing' ANYTHING!!! Read what is there in the holy books but don't make what it says your final authority. Allow the Spirit of God within you to be the final authority on what is true or not.
If you truly live in 'the word' you follow what it really says and not what some preacher tells you it says. As Yeshua once said; "And they revere me in vain while they teach the doctrines of the commandments of man" ~Matthew 15:9 (Aramaic Bible in Plain English). Trust, don't believe. Allow, don't resist. Love, and stop being negative. ~Dean A. Banks, D.D.
WELCOME TO TSP DAILY!
We are so pleased with the success of The Spirituality Post Weekly Online Magazine, The Spirituality Post Daily and The Spirituality Guidance Sunday Morning Service that we have now combined them into a daily online magazine for those involved in Spirituality. Every weekday and weekend we will be featuring the writings and sayings of Dr. Dean A. Banks, D.D. Please come and visit us every day to receive inspiration, guidance and opinion on spiritual and political matters. We would like to thank you all for your support and dedication to the writings and sayings that we feature. May God bless all of you and your families now and evermore! ~Dean A. Banks, D.D.
WEATHER
VIDEOS
SPIRITUAL BOOKS
DONATIONS
CD/DVD
ESCHATOLOGY?

When confronted with the science of global warming or climate change some morons inevitably say, "These are the end times!" WTF? How the hell do you know that? Because some book that was spoken between people, written down by scribes and translated sans idioms says so? What about the agendas of the writers of these books? Are these the end times because your head is so firmly planted up your ass that you care not to see the truth? The only end that you see is the load of crap headed for your head!
I am not a fan of eschatology. It is an egotistical assessment of naturally occurring events that have occurred over the course of the history of this planet. It sells books and movies and keeps people in fear. Live and let live and promote growth and expansion from the singularity projection of spirit into the dualistic reflection of perception.
Are your bags packed? Have you gotten your house in order? Do you need to bring cash, a change of clothes or your toothbrush? What am I referring to? The rapture, of course. The Christian myth that is repeatedly perpetrated by so-called Biblical scholars. There is reference to such an occurrence as an allegory in the Bible but not an actual occurrence. Yet, how many preachers over the past 500 years have predicted the end of the world?
Eschatology is pure crap. It is the hope of some believers that God will recognize them for their righteous and pious behavior and elevate them above the 'evil' doers. It does not accept the fact that the Spirit of God is within EVERYONE. It uses separation and division to justify self-righteousness. And why would God take rotted corpses out of the graves? It sounds like a bad Roger Corman movie about zombies. And what about those righteous who were cremated? Will the winds gather their ashes and reassemble them for their piety? Hardly.
There comes a time in any belief system where the believers need to GROW UP and stop telling others from their self-constructed pulpit of ignorance what God is going to do to you when you don't fear and obey Him. Believers need to grow up from being a child in their belief systems and embrace the love of God as revealed to their inner spirit. The rite of passage is when you make the transition from self-righteousness into recognizing the presence of the Spirit of God within everyone and extending love to all. This way the world of the ego comes to an end and the acceptance of God's love reigns supreme.
Those who feel we should do nothing to respect our planet because of a belief in a 'second coming' are forgetting about those who realize that they are full of B.S. Eschatology is a total and complete lie! It was set up by church doctrine to instill fear and maintain control over the masses. We have been given the gift of this warm, beautiful planet and it is our responsibility to maintain it, love it and keep it clean. Those who choose to be lazy about this because of what some book says written over 2000 years ago are foolish indeed. I have one thing to say to them: Grow the f**k up!
Religious eschatology is a load of B.S. It keeps people believing in an end time of retribution for the evil doers and ongoing peace for the righteous. Misinterpretations of the word are the cause of such childishness and provide solace for 'believers' more than an accurate account of the 'end-times'. I will say it again: Eschatology is a load of CRAP!!! Some are waiting for the Revelation (which was a figurative story that has already been played out) and the Rapture which has no biblical basis in fact except in the Pauline Gospel. Think about it. Bones that have turned to dust reforming into bodies as they are extracted from the earth and heading up into the sky where Jesus is awaiting them? Please, grow up!
And again, eschatology is a load of horseshit perpetrated by fear mongers with an agenda of getting even with all of those whom they feel have wronged them! It's time for those who believe in an 'end time' to grow up and realize that we are a part of an ever expanding omniverse devoid of our interpretations based on erroneous beliefs. If you believe what is written on paper over what is written in your heart there is nothing anyone can do to convince you of that which transcends ANYTHING that man has said! Open your heart to the truth within and never doubt what Divine love reveals! Be ye therefore perfect!
And finally, I will say it again! Eschatology is a load of B.S. invented by religion to keep their constituents in line and fill up the church coffers! Trust in God only by discerning the words and intentions of humankind. Truth is not truth until it is continually validated as such. Be ye therefore attentive and discerning to the words of others and their intentions behind them. ~Dean A. Banks, D.D.
EXPECTING DIVINE LOVE?
Are you expecting the best, or are you expecting the rest? What does this mean? Is any form of expectation being selfish? Or is the right kind of expectation what is required to co-create our realities? When we expect the best we have to decide the following: Is it what is best for us or is it what is best for all concerned? The best is defined as being of the highest quality, excellence, or the most advantageous. But advantageous to whom? Oneself or everyone?
When we learn how to share Divine love effectively we learn that what we desire the most within we experience when we give it away to others. We seek the best in our world by helping others experience the best in their lives. Expecting the best for all concerned IS the sharing of Divine love. But what about the rest? The rest in this context would be the balance; remainder or what is left over after you perform an act of kindness toward another being.
Do you share love with someone 'expecting' their love in return? Do you perform acts of kindness toward others to receive recognition or acclaim from others? Are you sharing love because you are expecting to get 'something' back for your 'divine' efforts? Yeshua pointed this out when he said that those who pray in public already have their reward. When you expect the 'rest' you are acting from the ego and NOT the Spirit of God. Yeshua said to pray in your closet, one on one with the Divine, and you will be blessed with the 'best'.
The best is an understanding of how to share Divine love with all of creation. Expecting the best to occur for all is co-creating Divine love in your corner of the omniverse. This creates a ripple effect which spreads Divine love to every corner of the omniverse. Expecting the 'rest' creates a restriction of Divine love that is known as selfishness. It is the 'me' factor. What's in it for me? How do my actions benefit me and me alone? Why aren't people looking to me for the correct answers?
Anytime we restrict the flow of Divine love into a selfish flow of energy we are co-creating experiences that will teach us that we aren't all that. If we continually experience these results we are not truly living from the Spirit of God; for in living in Divine love we completely trust in the Divine to light our paths and guide us into beautiful experiences filled with complete and utter fulfillment.
Expectation is the process by which we manifest our desires into reality; whether expecting the best or the rest. Our true Divine desires are directly from the Divine; they are the seeds of greatness planted in our hearts. Our false ego desires, or yearnings, are temporal in nature and geared toward self-satisfaction only. Expectation of Divine desires is a good thing; expectation of selfish yearnings is not.
The Buddha taught the difference between Divine 'expectations' and ego 'expectations'; yet many have misunderstood his teachings as saying that all expectations are bad. When you 'expect' the sharing of Divine love and live in Divine order fulfilling your Divine purpose you are, in essence, living in Divine 'allowance'. When you expect the accolades, recognition and reciprocation of others you are, in essence, living in the ego's 'resistance'. Your fulfillment is based on what others have to say and not what the Divine has freely given to you in your heart through Divine grace.
Understand the separation of expectation into the realms of allowance and resistance by integrating your perceptions into what is the best for ALL concerned. This way, you limit the ego's yearnings for control, domination and manipulation of others into recognizing and revering itself. Put the focus on what leads to the growth and expansion of all and you will be sharing Divine love and co-creating a reality in which you will prosper along with others.
Expect health, wealth, prosperity and abundance for ALL and it will be yours as well. It is in what you project into your corner of the omniverse that affects all else. When you learn this and live it, you begin to see that not only are we all connected, but our expectation of Divine love is the key to allowing it to define our very lives. ~Dean A. Banks, D.D.
FAIR EXCHANGE
What truly is the definition of fair exchange? Is it what appears to be fair to most people or is it in actuality what is fair? Fair exchange means to give and receive reciprocally something of apparent value that is free from bias, dishonesty or injustice. It means that both parties give up something and receive something of value equivalent to each other.
When I worked at the railroad back in 1974 I was paid $5.83 per hour for 40 hours of work and time and a half for overtime. In 2013, I would be making $27.67 an hour or 4.75 times what I made in 1974. I made $233.20 a week and now and would have to make $1107.70 per week or $4430.80 per month ($53,169.60 per year) for the dollar value to be a 'fair exchange'. The minimum wage was $2.00 an hour and I was making 2.9 times that value. I was an Electrical Inspector on the Penn Central/Amtrak RR and was considered a skilled technician.
I remember being able to pay all of my bills and save money on top of that. Yet, in today's economy, people are not being paid on a 'fair exchange' formula. Following this formula, minimum wage should be $9.50 an hour. However it is $7.25 an hour which is 76% of what it should be. I applied at Comcast in 2002 and they offered me $14.00 per hour (the minimum wage was $5.15 an hour), which was a dollar below the inflation rate. I was not hired by Comcast and five years later they called me back and offered me $12.50 an hour FOR THE SAME JOB! WTH?
Do you see where large corporations are trying to screw the very people that make them huge profits? We the people, meaning the majority of middle class workers, have been getting screwed by Corporate America for too many years. The CEO's buy multiple 'summer' homes, construct moats around their castles and invest their monies offshore for giant 'tax breaks' while the rest of us can barely make ends meet. Yet, time and again we vote representatives into Congress that defend the corporate agenda and screw the rest of us.
Don't you think it's about time that this stopped? Don't you think that we should vote people into Congress that truly represent our interests and NOT that of the greedy corporate executives? On Election Day in 2014 we had another chance to fumigate Congress of the leeches, pinheads and rubber stampers that have been screwing us all along. People like John Boehner, Eric Cantor, Mitch McConnell and Ted Cruz who say what their base wants to hear and pockets checks from Corporate America for manifesting their agendas.
Eric Cantor is gone and only 36.4% of the voting electorate showed up to vote. 77% of that was middle class whites earning more than $75,000 per year! It was NOT a Republican mandate! It was the lack of Democrats and Progressives showing up and voting. Wake up people! You have the power with the flick of a lever to stop these greedy bastards in their tracks. Do it in 2016! Vote for YOU and your family and NOT the Koch Brothers! ~Dean A. Banks, D.D.
CD/DVD
FEELING THE FUTURE
Can we feel the future? According to Quantum Mechanics a 'particle' can appear to occupy two separate spaces at the same time 'until' we 'observe' the 'particle'. Does that mean that the particle only identifies with a certain space when our consciousness 'recognizes' it? Nothing in the omniverse is certain until someone observes it (Schrödinger). If consciousness determines existence then knowing the presence of the Divine Infinite Spirit determines 'Cosmic Consciousness'.
Our sixth 'mental' sense aligns with the transference of data along magnetic fields and the deep absorption of the stillness and silence of the Divine Infinite Spirit of God (our seventh spiritual sense) aligns the transference of Divine guidance deep within our beings to create an inner sense of 'knowing' the future. We are creatures who 'strive' our whole lives for certainty in an omniverse of uncertainty.
Our 'consciousness' is what determines our 'perception' of our existence and hold 'copies' of events, occurrences, situations, circumstances and the behavior of objects and others in our brains. These 'copies' are more real to us than the external reality because we make choices based on those 'copies'.
Are the copies of reality in our brains true representations of our experiences? Or are they what is 'convenient' for our ego's to deal with effectively? Repeated acceptance of the 'perceived' reality of these copies is what determines our belief systems, which ultimately 'filter' our individual realities. What we perceive is what we 'copy' and what copies we hold as true affect what we believe.
If we never question our beliefs we are living from the perceived copies in our brains of what we 'believe' is the truth. In order to 'feel' the future we must know that it is a result of our living from the truth in the now. Our futures can unfold in the way we hold true to the copies of reality that we believe by simply 'letting go' of their 'reality' and 'knowing' that they will be manifested.
Any doubt, worry or fear of events, occurrences, situations, circumstances and others' behavior ultimately 'change' the unfolding of the experiences that are necessary to co-create the future that we 'feel' will be manifested. By 'letting go' of our 'perceived' control of the unfolding of our futures we align ourselves with our Divine purposes unfolding in Divine order. We become what we are by allowing it to be.
Our futures are determined when our consciousness lets go and allows the Divine presence of Divine love to move through us and affect natural order to unfold in a way that is beneficial to ourselves AND others. When we 'stop up the dam' with our yearnings to control the flow of life we are in effect, getting in our own way. Being perfect is allowing Divine love to exude from our beings by living in the now. Living in the now is 'knowing' whom and what we are and why we even exist.
'Being here now' means allowing Divine love to flow through us unfettered by the ego; it means completely trusting in the Divine to unfold our Divine purposes in Divine order. Cleaning out the cobwebs of erroneous beliefs lodged in our brains affords us the consciousness of converting 'possibilities' into 'probabilities'.
Our perceptions are dependent on how we observe, copy and believe them to be. It is up to us to validate whether or not they are true or erroneous because they insist that what they reveal is the truth. The truth is not subjective to anyone's perception but is known deep within our individual spirit. ~Dean A. Banks, D.D.
FEELING WORTHY
When you settle for less than what you know you deserve you are sending a message to the omniverse that it's OK with you. You are saying, "I never really trusted that I would receive what I desired so what I have received is OK with me." In other words, you are accepting the fact that you are not worthy of receiving the best in life!
Embracing worthiness in yourself is knowing that you are One with the Divine and that you were created to be a perfect divine being and that anything less than Divine perfection is the will of your ego and NOT God. It is accepting separation from perfection and being pious about it as if it is your duty to be humble and lacking. It is NOT!
Your duty is to be respectful to the Divine within and become what you were created to be! Anything else is distraction, unworthiness and sheer B.S.! Stop listening to the 'holier than thous' with their twisted philosophies and beliefs that God wants you to be poor, always humble and lacking in order to be spiritual. There is NOTHING further from the truth!
Worthiness comes from an inner respect for your values. Your values are derived from you accepted beliefs that have been validated by your experiences. If you have negative values that take away from life and you focus on them occurring and reoccurring as 'the way it is', then it will surely be 'the way it is'. Conversely, if you have positive values that add to life and you focus on them occurring and reoccurring as 'the way it should be', then they will surely be co-created by your sheer expressions and passion for them 'to' be!
In order to feel worthy you must learn to love yourself as you are and make the steps to become exactly whom and what you were created to be. This requires work, energy and focus on your part. Prayer for something without listening for what to do and without going out and doing it is useless. You must take what the divine has so graciously given you and make it happen by trusting in the Divine to guide you!
Be complete in your trust, faithing your desires and expecting the best to occur. It might not appear to be that way at times but appearances are mostly deceiving. Accept what happens but never settle for anything less than the best in your life. Peace. ~Dean A. Banks, D.D.
FINANCIAL RAPE
Are you being financially raped or are you being a sloth at work? Who determines what is the 'sloth factor'? Is it conjecture or fact? Is it management perpetrating its guilt upon those they are just barely paying enough so that they have to show up every day to do a 'job' that they cannot afford to be without? Are banks and corporations financially raping their workers and clients or are workers being 'sloths' in the work environment? Let's examine the truth here and not supposition.
Last year I was informed by an obvious neophyte who takes what the Bible says literally that I don't have a clue what I am talking about and that it is my ego that has 'attacked' her for making obvious conclusions about the 'Word' that are just not true by her understanding. When anyone misses the theme of what has been said in the 'Word' it reveals that their understanding has fallen short of what was actually being said and what meaning is derived from what is said.
Yeshua demonstrated what he said time and time again and if anyone misses the 'results' of those demonstrations in accordance with the 'Word' it reveals that their understanding is not taking the whole picture into account. When anyone uses other people to take advantage of them they are not aligning themselves with the Spirit of God. They are taking what they have been freely given and using it to hurt or exploit another.
Why would anyone with half-a-brain defend the aberrance of 'financial rape' unless they do not have a complete understanding of this principle? Why would they attack someone who points this out and accuse them of judging another instead of seeing that what was said was in alignment with the teachings of Yeshua? Why would they attack that person and claim that their ego is out of control? Is it because they believe it is OK to financially rape another human being? Or is it because they do not completely understand the 'theme' of what is being said?
Whatever it may be one thing is obvious. When you defend aberrant behaviors, infirmities and ego you are not clearly seeing the truth. Perhaps I am just as guilty as this person but I will NOT compromise on the FACT that if you use another person for your own gain without fairly compensating them you are taking advantage of them and you are NOT following divine principles; you are being selfish and self-centered. If anyone cannot see this, I sincerely hope and pray that perhaps someday you will. ~Dean A. Banks, D.D.
FAITH IN ACTION!
If your facts aren't truthful and accurate, all of your faith in something doesn't matter because it is based on untruth! Faith is an action; not a state. It comes from the Greek 'pistis', meaning an "inner attitude, conviction, or trust relating man to a supreme God or ultimate salvation. In religious traditions stressing divine grace, it is the inner certainty or attitude of love granted by God himself" [dictionary.com].
Faith is the action of talking your talk and walking your walk completely trusting in God to guide your way. If you base your faith in God on things that are untruthful, it will not manifest because you are operating on belief and NOT trust. Belief is the 'confidence' in something being truthful by the memorization of your experiences and the repetitiveness of your thoughts. It is an 'opinion' based on the observations and convictions you have concerning the 'facts'.
Faith is NOT a belief. It is the action you take when you trust in the Divine completely! It is walking down a dark path knowing you will arrive safely at your destination. The correct form of the word should be 'faithing', because it requires movement in a direction and it is NOT a static state of existence.
Faith is a dynamic state where you take what you believe and put it into action. If your faith in something yields undesirable results, then you will know what exactly you need to change; your belief in whatever it was as being accurate. Too many times people rely on erroneous beliefs to control them, dominate them and manipulate them into yearning for things they 'believe' that they need; when in fact they DON'T need them!
Listen to your inner heart to guide you by 'faithing' favorable results in your life. You can do this by not focusing on what you perceive that you need. Instead, focus on the fact that you are worthy to receive that which will edify your Divine purpose being unfolded in Divine order. Divine order affects natural order by the thoughts, feelings, beliefs, words, actions and behaviors you express into your life.
It all comes from developing a complete and utter trust in the Divine to unfold what you need when you need it to become that which you were created to be! Faith your way to manifesting your Divine purpose in Divine order by living in the truth and NOT in the supposed truth of your belief system. Be ye therefore perfect. ~Dean A. Banks, D.D.