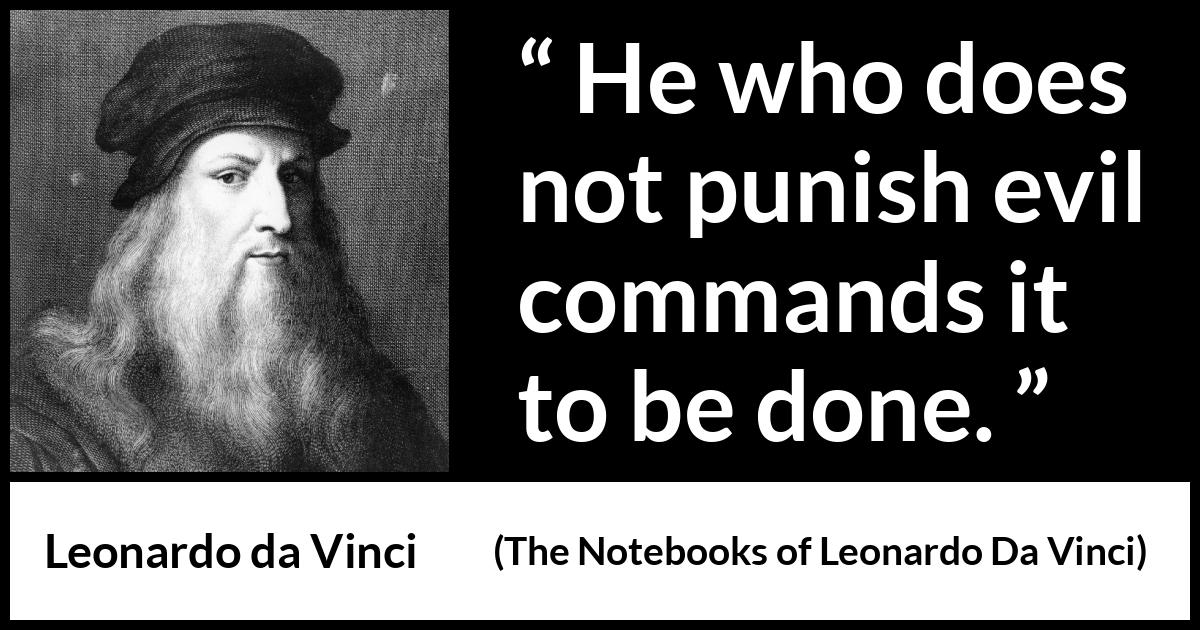 WHAT IS MARRIAGE?

What is marriage? Is it an 'institution'? Is it something ordained by God? Is it a 'religious' commitment? Or is it simply a public declaration of love for another human being? There are differences between the emotional and 'legal' versions of 'marriage'.
When two people are so satisfied with the love in their relationship and they decide they want to keep that love in their lives they opt for that commitment to sharing exclusively with each other. There is an emotional exchange that feeds both people and makes them feel fulfilled.
However, the legal version is somewhat different. They are now looked at by the state as one. They share property and finances are each held liable for one another. There are many ancillary functions of marriage that need to be addressed by both parties before they decide to make such a commitment.
Marriage, according to definition, is the legal or religious ceremony that formalizes the decision of two people to live as a married couple. There is nothing ever stated that it is a sanctity between a man and a woman EXCEPT in 'religious' practice. And since when is the religious practice of one of our many religions binding on EVERYONE?
According to the Bible, marriage was instituted in Paradise when 'man was in innocence'. Monogamy was the original law of marriage. In the patriarchal age, polygamy and concubinage became prevalent. Men were the masters of the marriage and women and children were chattel owned by the man. The man in the family made the choices for his sons and daughters in whom they would 'marry'. Gaining of favor through work and exchange of money would 'win' the hand in marriage of daughters and sons were also dedicated to a 'chosen' marriage. Paul furthered the 'institution' of marriage as being honorable (Heb. 13:4) and to represent the union between God and His 'people'. It was compared to the love of Christ to his saints (Eph. 5:25-27).
But what about people who don't ascribe to the Bible and its tenets? Should they have to be bound by someone else's backward thinking based on things that occurred over 2000 years ago? People have been homosexual since the beginning of the existence of people. It is what they feel they are and NO ONE has the right to treat them any differently based on their own standards. It is all 'whipping game' on someone who is considered 'different'. Let's call it what it is; BULLYING!
Jon Stewart made an interesting comment about what Mitt Romney said concerning 'marriage is between a man and a woman'. He asked if it is still marriage if it's a marriage between a man and 5 women, like Mitt's grandfather enjoyed. Marriage has moved from monogamy to polygamy and back.
The Mormon's instituted polygamy in Utah because when they arrived there, there were more women than men still alive. In order to propagate the 'species', men needed to take on several wives. Yet again, MEN made that decision and NOT God! They claimed they were 'guided' to that decision by the Divine. This is interesting based on their philosophy that 'Elohim' impregnated Mary with 'Jesus Christ'. The origin of the 'Elohim' are the 7 spirits of God in the Torah; not one 'spirit' that impregnated Mary to have a son that was the brother of Lucifer.
Those who try to legislate what they 'feel' is their 'morality' on others are not coming from Divine love. They are coming from their EGOS!!! It is the ego's attempt to control, dominate and manipulate others into behaving like them. Don't allow the agendas of self-righteously indignant pious assholes inflict their agendas upon ANYONE who loves another human being. These people are the Pharisees. They ones who tried to trip up Jesus, but to no avail. He put them in their place each and every time. Why don't you do the same? ~Dean A. Banks, D.D.
SITE HOSTING
THE WORLD ACCORDING TO ROGER
VIDEOS
SERVICE IN PRAYER
Elizabeth and I would like to invite you all to our site 'Service In Prayer'. For many months we have been led to offer a way for our online friends to have a forum to share our prayer needs with each other.
The purpose of this website is to connect with one another and share our needs for healing in whatever areas we feel we need. Please visit the website or go to the Facebook forum to post any public prayers on the Wall or PM us for private prayers.
We will pray for you or help you to find Prayer Partners to assist you in healing and realization of your Divine purpose and the unfolding of it in Divine order.
Thank you all for your support, kindness and for blessing us with your ongoing friendship. Peace and blessings to all of you and your families! ~Dean A. Banks, D.D.
OUR PAST ISSUES
Did you miss any of the issues of The Spirituality Post Daily? If so, following are the links to each and every day for you to peruse. Please visit our advertisers and help us to keep going in our service to the spiritual community of souls who long for a greater spiritual perspective on life. God bless you and your families! ~Dean A. Banks, D.D.
SPIRITUALITY GUIDANCE
What is the Spirituality Guidance Channel? SGC is a video portal designed to introduce spiritually inclined individuals to be exposed to spiritual videos, radio, teachers, music, art, books, resources and links from a selected group of teachers and requests from viewers. Each featured coach/teacher will have their own page highlighting any videos, audios, websites or printed material they have produced. This portal will be regularly promoted on the Internet through social networking and targeted marketing channels. Please visit the website at the following address:

http://www.spiritualityguidance.com and email me at webproducer@hotmail.com with any suggestions, links or materials. Thank you for your most courteous participation in this project. I welcome your input. ~Dean A. Banks, D.D.
OUR SERVICES DELAWARE
Please visit our websites and send them to anyone you think would need our services. If you are out of our area (Northern Delaware) and know someone in our area, please forward this flyer onto them. We are available for work over the next few months, so please let us know as soon as possible. ~Liz & Dean
Liz:
http://www.banksnet.com/sittingservices
http://www.elizabethmaymusic.com/
Dean:
http://www.banksnet.com/
http://www.banksnet.com/portal
http://www.spiritualityguidance.com/
~Dean A. Banks, D.D.
CD/DVD
EBOOKS
WHAT IS A MEDITATION?
Some have said time and time again, "I can't meditate. I try and try and nothing happens. I feel like I'm wasting my time!" Some also say, "It creates fear in me. I feel like I'm opening myself up to dark spirits that take over my being and it scares me. I feel very anxious and not in control." Let's address these concerns and issues.
First, establishing a posture of "I can't" reveals not only unsuredness, but control issues as well. When someone 'tries and tries' they are not really serious about accomplishing what they are seeking to accomplish. 'Trying' is an attempt at convincing yourself and others that something is worthwhile when in fact it isn't.
The idea of meditation is that 'nothing' happens. It is a slowing down of your perception of the space-time continuum to the point that you embrace the presence of the Spirit of God in the stillness and silence of the moment. It is a timeless awareness of each and every moment and is not 'wasting' time. It is making the best use of 'time' by allowing your being to relax and 'feel' the inner spirit.
Others have a fearful reaction to it. Due to their programming and conditioning by parents, friends, churches and schools, some experience an increased awareness of their fears because their subconscious blocks to those fears are lessened. If they have been exposed to religious dogma they might perceive that 'spirits' are taking them over when in fact it is the release of their own ego's perception that it can control its environment completely. This leaves a feeling of vulnerability that can be frightening to some. As a result, anxiety is experienced due to an increased perception of not 'being in control'.
The ego does not like NOT being in control and attempts to convince the meditator that this experience is somehow wrong. If the individual follows the ego's self-survival guidance, this minimizes the state of trust in the Divine that grows and expands through consistent and regular meditation. One can claim to trust in the Divine without meditating regularly, however, when experiencing and dealing with the external chaos of the world the ego begins to thrive on its control and it further looks to itself for guidance and NOT the Spirit of God. This results in a person not being able to 'tune-in' to the 'flow' of universal thought and creation and literally blocks the experience of the peace, joy and understanding of knowing and feeling your Divine purpose and how to manifest it in Divine order.
There are many 'techniques' in meditation but the overall process revolves around a 'rebound' effect. One listens to or repeats a mantra, envisions a peaceful reverie or a 'focus point' utilizing concentration to create an internal focus. The next step is the key. When this focus becomes so intense, we have to 'let go' of it in order to move toward the opposite state of concentration which is true meditation. It is a state of complete allowance of 'nothingness' that gives birth to 'everythingness'.
The external reality exists as a projection from 'nothingness' and is 'realized' to create concentration and contemplation on experiencing your state of being in your external environment. The internal reality exists as a single point of focus where you allow the projection of duality to reduce itself to its origin of stillness and silence and you experience your true state of Oneness with the Creator of the entire omniverse.
How do you get there? Through removing any and all erroneous beliefs, making the time to 'practice' meditation daily and allowing an inner feeling of 'trust' in the Divine to swell up in your being from moment to moment. Meditation is a static state of complete and utter trust in the Divine whereby all stress and tension is released and your awareness becomes 'laser-focused' on whom and what you truly are.
The subsequent feelings of peace, joy and understanding create a dynamic state of action whereby you 'do' what is necessary to fulfill your Divine purpose in Divine order. It is not something to be afraid of; it is something to embrace and commit to in order to feel fulfilled! When you make 'you' important enough to remove any and all blockages from fulfilling your Divine purpose, the Divine blesses you with health, wealth, prosperity and abundance each and every moment of your life.
Experience Divine fulfillment and live the life that you were created to live by sharing love and living your Divine purpose each and every day of your life through regular prayer, meditation and service. It is the triune commitment to Divine communication. ~Dean A. Banks, D.D.
OUR PODCASTERS
by Dean A. Banks, D.D.
Currently Bobby Hinkle, Elizabeth May Sutor and Dean A. Banks, D.D. have uploaded podcasts. Robert Yarbrough will be added soon. Just click on the podcasters placards below and click on the Podcast title. Currently there are five podcasts on Bobby Hinkle's page, one on Elizabeth Sutor's page and nine on Dean A. Banks, D.D.'s page. Stay tuned for more! Thank you for choosing us!
What is the Spirituality Guidance Channel? SGC is a video portal designed to introduce spiritually inclined individuals to be exposed to spiritual videos, radio, teachers, music, art, books, resources and links from a selected group of teachers and requests from viewers. Each featured coach/teacher will have their own page highlighting any videos, audios, websites or printed material they have produced. This portal will be regularly promoted on the Internet through social networking and targeted marketing channels. Please visit the website at the following address:
http://www.spiritualityguidance.com and email me at webproducer@hotmail.com with any suggestions, links or materials. Thank you for your most courteous participation in this project. I welcome your input. ~Dean A. Banks, D.D.
SUNDAY MORNING SERVICE WITH
DR. DEAN A. BANKS, D.D.
Welcome to our new Sunday Morning Service by Dr. Dean A. Banks, D.D.
Every week Dr. Dean will be engaging subjects that are pertinent to your growth and expansion into recognition of; respect to; and communication with your inner spirit.
Please feel free to comment or suggest topics for review. May the Divine always bless you and your families! ~Dean A. Banks, D.D.
WHAT IS MY TRUTH?
We have all heard some people say, "It might not be your truth but it is my truth." If YOUR truth is based on something that is not shared with the experience and understanding of others then it should be held up to scrutiny and reduced to the simplest explanation.
What is MY truth? Is it based on your relative truths or on an absolute truth? When we personalize an absolute truth we filter it through our individual belief systems. It becomes 'truth' to us when we internalize, accept and believe a concept. For example, when someone says, "Take the garbage out", this phrase creates a concept in our minds. We not only react to the conceptual picture it generates in our minds, but the tone in which it was delivered.
We become aware that the garbage needs to be taken out. But why? Was the request mad as a command, suggestion or need? We determine which one by changing the intent of the statement in our minds to, "Take the garbage out [please]", "Take the garbage out [will ya?]" or "Take the garbage out [NOW!]", depending on the tone of the person making the request. 'Please' denotes a request, 'will ya' denotes frustration and 'now' denotes something either temporal [now because it smells] or a command [to accommodate the person making the command].
What we perceive as the intent of the statement becomes the 'truth' to us. But is it the truth that the person making the statement was intending? Whether it was or not we have already convinced ourselves of the 'truth' in our minds AND hearts. It is our relative truth based on our perception, reaction and conviction.
An absolute truth is something that we all share and have the same experience NOT dependent on individual perceptions, but understanding in our hearts. It is a feeling of acceptance, a knowing of purpose and a centering of being. It is beyond our perceptions, reactions and convictions. It is what it is; an absolute truth.
When we embrace absolute truth as 'MY truth' is when we follow the heart of God in Divine order to fulfill our Divine purpose. Be ONE with the absolute truth of the Divine and express that truth as "MY truth' every day of your life! ~Dean A. Banks, D.D.
WHAT IS REALIZATION?
What is realization? It is the fruition of something imagined in the spirit or planned by the ego. However, there is a difference between self-realization (ego) and SELF-realization (spirit). As we grow up and are repeatedly experiencing familial and social interactions we assimilate what we do and what we are told about our behavior with whom and what we are. This eventually comes to a point in early adulthood where we realize our 'self'. At any time during this 'self-realization', we can go beyond the limitations of external reality and come to a realization of 'SELF'.
But how do we actualize this realization when we become so absorbed with 'self'? We either come to a 'dark night of the soul' moment or we consistently enter into a state of peace within us each and every day. Realizing 'self' is a reaction to an external chaotic environment where familial and social 'pressures' are exerted on us to perform and 'step up to the plate'.
Realizing 'SELF' is a proaction from consistent internal peaceful experiences where the perceived 'pressures' are released and a true 'realization' of our connection exists with the Divine. It's a place where we come to know that we are NOT separate from the Divine but are individualized expressions of the Divine. This is where our true personal power exists! Not in an externalizing of sheer force, but in internalizing the free will, grace and agape freely given to us by the Divine.
Divine realization of 'SELF' is the beginning of developing a true understanding of how things truly work. It reveals that being right or wrong is not what is important. What is important is that we share love with humankind because the Spirit of God is within them as it is within us. It doesn't mean that we allow them to tread upon our understanding of how things work or that we argue with them about how things work; it means that we listen, respect and allow their viewpoint without it affecting our individual understanding of our role in this life.
Respecting others' connection to the Divine means that even if they don't respect their own connection, we still need to extend love and understanding into their spirit no matter what they say or do. Be honest and stay focused on the truth in the face of ignorance, posturing and violence for within another is the understanding from the Divine that our spirit can connect with if we share joy, understanding, peace and love. Otherwise, we move from being victorious in our realization of 'SELF' into being a victim in our realization of 'self'.
Be who you are and what you were created to be by being Divine in everything you think, say, speak and do. This way you are truly sharing the gifts you have been freely given. ~Dean A. Banks, D.D.
WHAT IS YOUR STORY?
Throughout our combined cultures the one thread of experience we all share is that we are storytellers. We talk of triumph over tragedy, victory over suffering or fulfillment over loss. We weave these stories to inspire ourselves and others to keep moving forward.
During the discourse of these stories we naturally embellish key points to emphasize the points we are trying to make so that the message is well received and understood. It is human nature to tell a good story and it having a memorable effect on the listener or reader. Some of us love to tell stories to influence others while others don't relay their stories at all. They hide them either because they fear being judged by others or that they have yet to see the conclusion of their perceived 'story'.
What is your story? Is it a story of your overcoming a perceived problem or situation? Is it a story of your rebirth into a new way of thinking? Is it a quest for something you have desired your whole life? Could it be your perceived journey through life and a return to an understanding you had wondered about in childhood? Is it a rags to riches or a riches to rags story? Overall, is it a tragedy, comedy or ongoing drama? Ultimately, it is what you have made the story based on what you perceive its value to be. You are the one who 'brands' your life by the stories you tell about it. You will subconsciously conform events, occurrences, situations, circumstances and the behaviors of yourself and perceived behaviors of others to your 'story' in order to validate its existence.
In the article, "7 Basic Types of Stories: Which One Is Your Brand Telling? Creatives explore humans' archetypal plots By Tim Nudd", Mr. Nudd describes the 'types' of stories that we use to 'brand' ourselves or reveal what our brand is telling. We, as humans, operate from archetypal stories whether culturally based or creatively 'told' about the courses of our lives.
Again, what is your story? Is it one that has a 'happy' ending or is it one that ends in tragedy? Yeshua said quite clearly, "Be therefore perfect, just as your Father who is in Heaven is perfect." (Aramaic Bible in Plain English (©2010)). Did he say to be imperfect? He gave us the role model of our behaviors by referring us to the Divine guidance we need to unfold our individual stories into fulfillment, joy and the sharing of Divine love. If we truly believe that the Divine is 'perfect', then why don't we believe that simply by listening to Divine guidance we too can be perfect? To live in perfection doesn't mean that we don't make mistakes as our stories unfold; it means that we operate from perfection by regularly praying (asking the Divine for guidance), meditating (listening to Divine guidance) and serving (sharing Divine love with all) all of existence. These practices working together are the effective 'communication' with the Divine where we understand our Divine purposes and how they will unfold in Divine order.
Tell your story from a Divine perspective; one where we marvel at the expressions of peace, understanding and joy of the harmony of living in Divine love. Be the storyteller that moves others to realize their Divine purposes and shows them how to 'allow' them to unfold in Divine order. Your story is your 'brand' and it reveals just how much you have effectively communicated with the Divine. Make it a story of peace, understanding, joy and the complete expression of Divine love. Be ye therefore perfect! ~Dean A. Banks, D.D.
WHAT IS YOUR VIBE?
We have heard this expression time and time again and it pinpoints just what we are feeling at any given time. 'Vibe' in this sense is slang for vibration which is a feeling one gets that is not directly sensed but 'felt' from another. It is not something that is easily explained but is more known than sensed.
We all pick up vibrations from others as others pick up vibrations from us. But exactly, what are those 'vibrations'? Are they inner feelings we get about someone based on pre-conceived notions of them or are they actual reactions to their vibrational state? In reality, vibrations are both surmised and real. Our inner psychic mental sense 'picks up' on another's thoughts and vibrations from their body language and the meaning of their words. We react to their vibratory state by either moving away from them or moving toward them.
It's all in how we are experiencing their energy and our energy. Remembering what has happened in the past concentrates our energy on that remembrance. Imagining a future occurrence is concentrating our energy on that possibility. Accepting where we are right now is concentrating energy on what we are experiencing in the moment.
In each concentration of our energy we are creating a vibrational 'point of attraction' that we are broadcasting into our environment. Each time we ponder a thought and feel its vibration, we are broadcasting our vibrations into our environments and the matching vibration will be attracted to us. The more and more we concentrate on our thoughts and feel their vibrations, the more we send out our 'vibe' into our environment.
By observing what is going on in our lives we can see if it is matching what it is we are focusing on and emotionalizing in our lives. If it is not, then we are NOT thinking about what we want and feeling the joy from obtaining it. If we were, we would be experiencing it right now.
If we feel unfulfilled, depressed or lonely, then we are not thinking the thoughts and feeling the feelings of joy that come from being fulfilled, happy or loved. When we match the thoughts in our minds with the feelings in our hearts and revisit them every day, no matter whether they are of benefit to us or not, they will slowly begin to manifest in our lives when we allow them to be.
Daily creating a positive 'expectant' vibe of fulfillment, joy and accomplishment is what we will receive when we 'allow' ourselves to be whom and what we were created to be. ~Dean A. Banks, D.D.
WEATHER
VIDEOS
SPIRITUAL BOOKS
DONATIONS
CD/DVD
WHAT YOU PUT IN
YOU GET OUT

Do you possess the wisdom of the ages and the sages? Do you keep waiting for things to happen and nothing happens? Are you waiting for your ship to come in when you never sent one out? Whatever energy you put into an endeavor will become manifest in another form.
If you are half-baked about your approach to your dreams then you will yield less than desirable results. Why? The amount of time, energy, sweat or money you invest in any endeavor will be reflected in its outcome.
Did you miss an important detail? Did you glaze over a given to later realize it wasn't a necessary given? Were your perceptions on course and not fine-tuned? Did you invest just enough to get mediocre results? What you put in you get out.
According to the principle of entropy no matter how organized and disciplined you are the further time passes from the creation of your investment the more disorganized and spread out it becomes. Strike efficiently while the iron is hot and put forth a maximum and calculated effort to manifest your Divine purpose in Divine order.
How do you do this? Prepare yourself for all possible conclusions, focus on your desired result and put it forth into the omniverse. Then, let it go. Worrying or second guessing your action creates entropy in the manifestation of your desired result. Expect the desired conclusion and prepare for the unexpected.
Don't expect the unexpected or you will get what you don't want. You are a powerful co-creator in this vast omniverse. Use your power of co-creation wisely and effectively to become whom and what you were created to be. ~Dean A. Banks, D.D.
WELCOME TO TSP DAILY!
We are so pleased with the success of The Spirituality Post Weekly Online Magazine, The Spirituality Post Daily and The Spirituality Guidance Sunday Morning Service that we have now combined them into a daily online magazine for those involved in Spirituality. Every weekday and weekend we will be featuring the writings and sayings of Dr. Dean A. Banks, D.D. Please come and visit us every day to receive inspiration, guidance and opinion on spiritual and political matters. We would like to thank you all for your support and dedication to the writings and sayings that we feature. May God bless all of you and your families now and evermore! ~Dean A. Banks, D.D.
WHEN GOD SAYS

When the world says, "No!" God says "Yes!" When God says "No!" the world says "Yes!" Why? Because that which is experienced is a reflection of what you believe 'should' be and NOT what it is. If you seek to help others and the world slaps you in the face and attempts to hold you down you ARE on the right track.
Why? Because you have been given the desire to effect change in your world and the world resists change. If you seek to hurt others and the world does nothing to stop you it is because you ARE on the wrong track. Why? Because you have followed your yearnings and selfishness and that is what drives the world because of its belief in itself as the source of all things.
Have you ever wondered why aberrance appears to have free reign over society? Are you upset that some people literally 'get away with murder' while others who tell the truth are incarcerated or debilitated? It is because aberrance will appear to be victorious for a season while truth and honesty is fully established.
No matter what appears to be in the outside world align yourself with Divine order by accepting things as they are while making each deliberate step towards how things will be. Be diligent and forthright no matter what others think, say or do. Be on point in the face of overwhelming adversity. Your victory is in your ability to be patient, faithful and trusting.
Wait on the Lord and the desires of your heart will be fulfilled in due time. Allow your being to unfold perfectly according to God's plan of fulfillment. It is when you falter in your patience, faith and trust that you set yourself up for failure. God loves you and WILL give you the desires of your heart! After all, the Divine planted them there to begin with in order to manifest the unfolding of your life perfectly.
Be patient, more than forceful. Faith, more than fear. Trust, more than believe. It WILL pay off for all in the mutual end result. ~Dean A. Banks, D.D.
WHERE IS YOUR FOCUS?
Where is your focus? Is it scattered upon doing things you perceive you must do in order to be whom and what you already are? When you take a magnifying glass and put it at just the right height above a piece of paper on a sunny day the paper will catch on fire. This is because the rays of the Sun are focused upon where you desire them to be in order to ignite the paper. When the rays are focused, they cannot be unfocused unless you are distracted and move the magnifying glass.
You, in essence, are offering a vibration of concentrated energy that converts the molecules in the thin piece of paper to chemically ignite and burn. This will NOT happen until the rays are consistently focused on the spot of ignition. Much in the same way, when we imagine the end results of our desires we are focusing energies of thought upon a point of omniversal ignition, where our desires are made manifest.
When life interrupts your focus by delivering distractions of tension in relationships, money problems and health issues, you need to realize that these are distractions from your focus. You need to go to your inner place of 'feeling' the joy of the end result of manifesting your desires. Don't worry about how they are going to happen; simply let go of the tension of distraction and feel the joy of knowing the best will unfold for you. Use your mind to create images of the complete manifestation of your Divine desires and use your heart to feel the joy of that manifestation.
Don't allow the events, occurrences, situations, circumstances and the behavior of others distract you from your focus. Remember the successes in your life and feel that joy you had with those successes. See as many details in your reverie as you possible can and know that you had accomplished what you set out to do and that what is happening right now isn't any different.
Whatever you perceive is blocking your joy from experiencing the complete manifestation never, never, resist it or fight it in any way. These actions will guarantee that everything that you don't want to have happen will continue to happen until you let the perception go of 'fighting' it and allow the deep inner feelings of peace, understanding, joy and Divine love to focus your mind and heart on igniting your Divine purpose and experiencing it unfolding in Divine order. Whatever you seek always imagine 'more' than what you expect by allowing the joy of experiencing it to project through your entire being.
You are the magnifying glass of the omniversal energies that are ever-present and it is YOU who has the power to ignore distraction and keep a steady hand and focus. When you feel overwhelmed ALWAYS go within and feel the joy of being fulfilled and the perceptions of your experiences will melt away into oblivion. They are there for you to guide them as the Divine is guiding you. Don't allow anything other than expressing yourself with Divine love to take precedent in your life. If you do, you will go through your entire life being distracted from your focus and never realizing your Divine desires.
Those desires were planted in your heart to be created and when you trust the Divine, feel the joy of Divine manifestation and focus your efforts, nothing, that means nothing, can ever stop the paper of reality from bursting into flames! ~Dean A. Banks, D.D.
WHO IS THE COMFORTER?
What did it mean when Jesus said that the Father would send a 'Comforter' in his name and teach us all things and help us remember the lessons that Christ taught us? Was it a separate spirit that was imposed on us or was it simply an awareness of the spirit within us that we had not previously known? In John 14:26, the King James Bible (Cambridge Ed.) states, "But the Comforter, which is the Holy Ghost, whom the Father will send in my name, he shall teach you all things, and bring all things to your remembrance, whatsoever I have said unto you."
From the original texts to our common day language of Plain English (without the intermediary Koine Greek to Latin translations) it refers to the 'Comforter' as the 'Redeemer': "But he, The Redeemer of the accursed (the Comforter), The Spirit of Holiness (the Holy Ghost), whom my Father sends in my name, he will teach you all things and he will remind you of everything whatsoever I have told you" ~Aramaic Bible in Plain English (©2010).
What is a 'Redeemer'? The act of redeeming is to buy back, pay off, clear a debt, recover, exchange or convert something of value to another to cover a perceived debt of service. Who is the Redeemer? It is the Spirit of God within each and every one of us that connects to our 'Christ consciousness'. What is our Christ consciousness? It is the knowing of the Spirit of God within! Before Christ made us aware of this FACT we did not know our 'connection' to spirit. The 'Holy Spirit' is NOT a separate spirit; it IS the Spirit of God!!! It is the Spirit of Holiness as the Comforter (Redeemer).
In John 16:7, the King James Bible (Cambridge Ed.) states, "Nevertheless I tell you the truth; It is expedient for you that I go away: for if I go not away, the Comforter will not come unto you; but if I depart, I will send him unto you." In the Aramaic Bible in Plain English (©2010) it states, ""I tell you the truth: it is beneficial for you that I go away, for if I do not go away, the Redeemer of the accursed (the Comforter) will not come to you, but if I depart I shall send him to you."
What does this mean? It clearly means that Jesus had to die to redeem us from our lack of knowing that we are already ONE with God! Without his death we would be fixated on Jesus the man and not the Christ within! The accursed are those who have no knowledge that God is within or don't believe that there is a God at all. They exist in a vacuum of physical conditions, emotional reactions, mental hyperbole and spiritual vacuousness. They need to be 'reminded' of the words of Christ and the awakening of each individual to the Spirit of God within. Yet many churches preach sin, hellfire and brimstone instead of the simplicity of 'letting go' of your ego to allow the Spirit of God to work THROUGH you.
Why? Because they have postured themselves as middlemen between you and God. They have to assert and defend their value at your expense! Don't buy into the false concepts of sin and hell. They are distractions from the pure, true love of the Divine! Agape is the 'unconditional love' of God. He does not HATE sin as is so often preached by Pauline proponents who are espousing a FALSE gospel of Jesus Christ. Read the RED and hear Christ's words. That is ALL you need. Not ANYONE else's perceptions of his words but your understanding of his words from the Spirit of God within YOU!!!
The Trinity of spirits is a 'made up' concept by the Catholic Church. There is only ONE spirit; the Spirit of God. The alpha and omega of all of life. Stop believing lies and made up concepts and seek the truth within you RIGHT NOW! It is there when your heart is pure and focused on the Spirit of God within. Peace and blessings to all of you. ~Dean A. Banks, D.D.
WHY DO WE HAVE CHOICES?
If we are being led by the Spirit of God and nurture this relationship daily, then why would we need to choose anything at all? Is it because of our 'free will' or is it because our egos need to believe that we have 'some' control over our lives. Every decision we make is a choice between alternatives that are either more or less favorable to our individual growth and expansion or stifling and regression.
But why do these 'choices' even exist? Is God playing a game with us to determine our loyalty and love for Him or is God simply just allowing us to mature in our understanding of just whom and what He is? Is God confined to a gender relationship with us or are we looking for a man with a white beard living in the clouds and dispensing lightning bolts to all of the 'sinners' in the world?
When we make the choice to attribute humankind characteristics to the Divine we are allowing our egos to command our perspectives and NOT the Spirit of God. We are desperately trying to 'humanize' the Divine in order to make 'Him' more relatable. We are trying to understand the Divine by our limited perspectives and not the spirit of truth.
Choosing between alternatives is the normal behavior when we live outside of ourselves in the perceived dualistic reality. Knowing and feeling the guidance from the Divine Infinite Creator still requires us to choose whether or not we take action on that guidance.
If we completely trust, believe and have faith in the Divine operating in our best interests we will proceed in our actions and behaviors from that guidance without ANY hesitation. When we don't completely trust in the Divine we shift that responsibility to our limited egos for in fear for we are unsure of the outcome.
Moving from the sureness of spirit to the unsurety of the ego is a downward spiral toward inactivity and depression. We cannot and sometimes will not make the necessary choices to get us out of our self-imposed pit of despair.
Choose the guidance of the Spirit of God over the control, domination and manipulation of the ego and all else that is 'good' for you will be added unto you. Seek ye first the kingdom says it all! ~Dean A. Banks, D.D.
CD/DVD
WHO IS THE REAL ENEMY?
Living in the illusion of the perceived dualistic reality we eternally experience varying degrees between black and white, cold and hot and darkness and light. Our senses react to the waves of these projections and our brains perceive what they mean to us. Our minds then analyze whether they are threatening or not by how we react to them from the feelings in our hearts.
We are constantly experiencing life in the midst of what we perceive as good and evil. But what is good? It is anything that supports and respects life through invigorating interactions in our environments by sharing love, Oneness (Unity) and peaceful co-existence. Evil is anything that is life debilitating and promotes hatred, separatism and war. All perceived life exists between these two polar opposite extremes.
Like-minded people who enjoy each other's company sometimes become friends and those who don't like each other or each other's viewpoints can become enemies. People you are either barely interested in or apathetic about are just acquaintances. An old saying sums it up: "Keep your friends close and your enemies closer." (Machiavelli in "The Prince" - the definitive guide for how to be a dictator).
By keeping your friends close they will support you and your purpose and when you keep your enemies closer you will know exactly what they are doing. It doesn't mean that you surround yourself with negative people; it means that in order for you to be aware of their plots at undoing your divine connection and your understanding of truth you need to know and anticipate any of their attacks on you and be prepared to defend yourself at a moment's notice.
But how do you defend yourself from these attacks? Are your enemies so huge, well-financed and formidable that you cannot thwart their attacks on you? Hardly. Remember the story if David and Goliath. Faced with insurmountable odds one small shepherd boy with a few rocks and a slingshot defeated a giant armored soldier. Evil has its weaknesses. Good has its strengths.
The only perceived strength in evil is when people succumb to intimidation and fear. The perceived strengths in being good come when we allow the Divine to guide us in how to act and behave. We have a divine connection at all times and it is 'we' who separate ourselves from the Divine; not the other way around.
What we often perceive as the enemy outside of ourselves is in fact the enemy within us; our egos. Our egos have a job to do and most times they do it well; to protect ourselves at all costs - even to the detriment of others. The ego uses selfish desires to grow and manifest in order to justify its own existence. The ego redirects your attention to living outside of yourself in order to 'react' to events, situations, occurrences, circumstances and the behavior of people.
When you make the time each and every day to commune with the Divine you gradually allow the Spirit of God to take command over your ego and its ability to control, dominate and manipulate your thoughts, feelings, beliefs, actions and behaviors. By immersing yourself in the living waters of peace, you diminish the veil of illusion that our egos generate in our perceived dualistic reality.
The ego distracts your focus by making you believe that your enemy is outside of yourself when in fact, it is your ego that is the enemy to 'allowing' the Spirit of God to guide your life. It will always make you feel impulsive, reactive and right. The Spirit of God allows you to be patient, proactive and loving.
Know the enemy within and temper its control with regular and disciplined meditation. The goal is not to remove your ego; it is to keep it in its place. It has a job to do and your inner spirit provides the guidance in how and when to use its functions for the safety, security and progression of fulfilling your Divine purpose in Divine order.
Get out of your own way by keeping your ego in check and listening to the still small voice of God guiding and directing you to become who and what you were created to be. Be ye therefore perfect. ~Dean A. Banks, D.D.
WHO'S BLOCKING YOUR WAY?
When you come to a blockage on your path you have several choices. You can turn around and go back, run into it head on and either bounce backward or crash through it, climb or jump over it, dig under it or find a way to go around it. It is there for a reason; to make you think and feel your sense of purpose and make a decision as to whether you should continue forward to manifest that purpose or retreat and regroup your thoughts and feelings about your purpose.

It has nothing to do with whether you 'believe' or not in the manifestation of your purpose but whether or not you 'trust' in the Divine to guide you through the perceived blockage. Our perceptions give us snapshots of reality in order for us to sort out their meanings to us in regard to our self-survival.
Is it worth it to go past the blockage? Will we get hurt or frustrated? Is it safer to turn around and go back? Are we meant to get this far to realize that we're on the wrong path? Or do we have enough faith to completely trust in the Divine to get us past the blockage in ways we might not have even considered?
Anything that is worth something to our growth and expansion requires that we trust enough to go beyond any and all perceived blockages. It is not meant to be hard or easy; that is our subsequent 'perception' of it. It is meant to develop a character of Divine trust through the faith in the fact that we have been blessed with Divine gifts that are seeds within us; seeds that are meant to grow with the watering of faith in the fertile soil of Divine trust.
Be a farmer of truth and know that when you activate those seeds they will grow by you trusting in the Divine completely. Anything else than complete trust will create blockages for you until you learn that lesson! Shelve the yearnings of the ego and follow the desires of the Divine. Your trip will be eventful and any and all blockages will be surpassed through you knowing that Divine trust will bring you to your destination unharmed, unfettered and completely fulfilled. ~Dean A. Banks, D.D.
WHO'S IN CONTROL , ANYWAY?
Have you ever wondered why your innermost dreams never seem to manifest? No matter how focused and determined you are your dreams seem to elude you? Is it because you are trying to do something that isn't right for you? Or is it that you simply don't believe inside that you can fulfill your purpose? Could it be that you have the desire and you just simply don't expect it to happen?
Whatever your reasons may be you can live the life you feel you need to live without struggling, fighting and living in pain. Simply let go of your perceived control over your outcomes and trust the Spirit of God to guide you to educate yourself, practice what you seek and master the lifestyle you desire.
You were created to be who and what you are; not what others tell you that you are or what you think you need to do to survive. Thriving comes from trusting in God, not reliance on your limited abilities. Moving from surviving to thriving is a major step that comes when you let go of the perception that you or others are your source.
God is your source; no one else. Trust that source to supply your needs, feed your wants, meet your desires and fulfill your expectations. After all, God gave them to you to be who you are. Live the life you have been blessed with by allowing the Spirit of God to love through you to attain your Divine purpose in Divine order. The stress of controlling everything in your life will melt away in the presence of Divine love. ~Dean A. Banks, D.D.
WHY?
Life is so full of many questions. Some are answered the moment we ask them while others are answered over time and the unfolding of our understanding of those questions and why we asked them in the first place.
Most of the time we can answer who did or did not say or do something. We can identify what we think is happening and what circumstances are occurring. We can observe where things happen and use our measurement of time to determine when they have occurred. We can observe, collate, evaluate and discern how things have occurred. The only question that does not rely on our senses and perceptions from those senses is the question, "Why?"
Why things occur is ultimately an individual conclusion that we arrive at that depends on what we believe and hold as true. If we don't believe in the Divine our 'why' becomes irrelevant because we simply exist as a physical being in our environments and we have no control over what occurs. If we do believe in the Divine our 'why' becomes a product of our past behaviors and subsequent consequences from the true intent of those behaviors.
If our intent was not malicious we determine that the 'why' of our results were lessons that we needed to learn and behaviors we need to transcend or overcome. If our intent was malicious we determine that the 'why' of our results were severe consequences for our apparent aberrant behaviors. This is assuming that we have a grip on our social contract and our integration into our communities and society.
If we are chemically and mentally unstable, our reactions might be predicated by the interfering perceptions generated by the chemistry affecting our brains. 'Why' is the subjective question that depends on our perceptions and beliefs about the physical, emotional, mental and spiritual aspects of our existence in relation to our environment.
All of the other questions (who, what, where, how, when) determine something other than the perception of our existence in our environment or simply are the by-products of our existence. Our experience is derived from these objective perceptions and we subjectively determine why they have occurred. Whether our 'why' is true or not is not the benchmark for our perception. It is whether it is valid or not to our belief system that ultimately affects our values.
What we value reveals who we truly are. By regularly questioning our accepted values and rigid beliefs we open the door to a greater understanding of our individual 'why's' in life. We begin to see that everything is connected and that our perceptions are copies of reality and not reality itself. We learn to accept the things we perceive as wrong, but look for ways to make them right without 'fighting' them. We allow the presence of the Divine to work through us to affect positive and constructive change and progression into a mutual understanding and dedication toward peace in our world.
Our individual 'why' becomes a collective 'why'. We all learn from each other every day when we learn that 'why' is exactly what motivates us to attain mutual understanding and peace. God be with all of you in attaining a complete understanding and sharing of 'why'. ~Dean A. Banks, D.D.