This blog was created to uplift your spirit (raise your vibration) with the energies of love, joy and beauty. And to bring a sprinkling of mystical wisdom into your world…along with some delicious recipes, health/beauty ideas and home decorating/feng shui tips…all to help nourish your body, mind and soul.  My goal is to light up your life! Keep shining your brilliant inner light. And always know you are beautiful and so very LOVED!  ~ Angela xoxox
CONTINUED »
Check Out Music Podcasts at Blog Talk Radio with
Trish Hennessey
on BlogTalkRadio
Trish Hennessey presents a three hour show on Tuesday and Thursday of music and guests. Hybrid Jazz is a vision of all that is Jazz - both traditional & contemporary, domestic & global!
The premiere online multimedia resource for anyone on a spiritual path.
"Spirituality Guidance is the art of leading individuals to observe, collate and evaluate the facts. It frees the individual from judgment and allows your spirit to truly be free. By utilizing facts and not opinions, an individual can become one with the desires of their heart. The ultimate goal is to actualize these desires through prayer, meditation and service." ~Dean A. Banks, D.D.
Our mission here is to provide you with as many tools and teachers as possible to not only discover your Oneness with the Divine, but to maintain an ongoing relationship with the Creator of the entire omniverse.
A Priceless Gift
As the Divine has blessed me with the gift of all of you I want to express my sincere gratitude to all of you for your love and support. You have made my life an experience of joy and enlightenment. You have given me a gift that is priceless. I carry it with me all day and I am so thankful to you and the Divine for such a beautiful and nurturing gift; you friendship. Peace and blessings to all of you and your families as well. ~Dean A. Banks, D.D.
Accepted From The Spirit
No matter how much love has been denied in the physical, it is accepted from the spirit. Thank God for loving souls who live in love, with love and for love. ~Dean A. Banks, D.D.
Alignment With The Omniverse
Experiencing inner spirituality is like bathing in lukewarm waters after a stressful day. As you feel the stress of the day melt into the waters, a feeling of complete peace becomes predominant in your mind and body. Every moment we feel this peace we are experiencing alignment with the omniverse. It is a physically induced spiritual experience. It is when we try to share this experience with others that our minds begin to intellectualize the experience into words that motivate others into experiencing what we have felt. Something inevitably gets lost in the translation; the essence of the experience. Spirituality, unlike religion, is a personal one-on-one experience. It is the easily accessible state of inner peace no matter what goes on around you. We can share our experience of spirituality more in our social actions and behaviors than we can by describing our feelings of them. The example that we set in our own lives demonstrates the effectiveness of our spiritual experience more than converting others to a static and dogmatic religion. When one tries to realize, formalize and dogmatize spirituality they are missing the point of just what it is; an experience of your inner divinity. ~Dean A. Banks, D.D.
Nothing concrete lasts. If it did, God would not have created awareness, which is not made of concrete. Nothing is made of concrete but concrete. And concrete is what statues and idols tend to be made of.
As Leonard Cohen says, "There is a crack in everything; that's how the light gets in."
The media is determined to remake us in our own image. To make us worship idols. To then cast them down.
But in its own way, the idol worship hurts so bad that at some point, we say "It is finished."
Death gets you when it is time.
But heaven is an option for those that have seen through the world of the opposites.
Then what do we do?
Nothing.
And what do we become?
Everything.
And in between, the old world rocks on.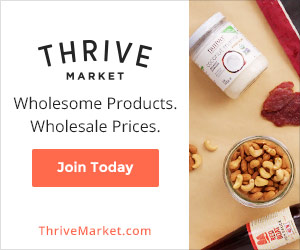 Carole Mullins is a Popular, Internationally-Known Speaker, Minister, Author, Workshop /Retreat /Seminar Facilitator and Life Purpose Coach.
Carole is available to serve your congregation or organization when you have a call for a dynamic guest speaker for:
Carole Mullins Sunday or Mid-Week Services
Carole Mullins Insightful, Inspiring, & Entertaining Workshops and Retreats for Women or Church Boards
Carole Mullins Ministerial Vacation Replacement
Carole Mullins Interim Ministry Services
Carole's ministry consists of presentations that are wonderfully diverse, inspiring, encouraging, entertaining, clearly demonstrate how she uses Spiritual Principles to overcome the challenges of life to uplift, and inspire! She is a committed and open space for God's expression. Her energy "turns up the spiritual wattage" of her audiences and they are inspired, uplifted, enlightened, encouraged and fulfilled.  Carole shares inspiring, heart-tugging stories, from pages of her own life, demonstrating how to be a victor, not a victim over life's challenges.
Awakening to my own infinite nature and sharing it with 'other' aspects of self – towards their own discoveries, journeys and awakening would perhaps best describe my current beingness. So yes I call my self a spiritual facilitator, but that's just a term… a pointer perhaps to where words can't go! And I find this … going beyond words… increasingly playing a role in my reaching out- and yet words are required to get us 'there'! And thus I embrace both aspects as and when required- reaching out through 'The Word' (weekly discourses, occasional workshops, tarot classes and writing (various magazines, newspapers, mailing lists); and through 'My Beingness /Energies' (guided group meditation sessions and personal sessions which play out in eclectic ways)
From my heart to yours: it is not really about finding our divinity as much as it is about our divinity finding us …indeed engulfing us in its ongoing embrace! All you need to do is be open to the steps 'you' bring your way! Thus 'spirituality' and life need not be two separate compartments but a joyous whole pervading your very being and reflecting all around you: personal lives, environment and world!
I was one of a group of people to experience the talent of Kenneth Boys. Kenneth and I went to High School together but never knew each other too well. We had some classes together and I witnessed an incredible talent in action. He was in a great deal of the plays at school and I saw him perform a few times. Something had always told me inside that this man would be at the top of his field someday.
Kenneth has appeared on Broadway, National Tours, Off-Broadway, and many top Regional Theatres including Pittsburgh Public Theatre, Virginia Stage Company, Luna Stage Company, Paper Mill Playhouse, John W. Engeman Theater, The O'Neill Theatre Conference, and Dallas Theatre Center. He has appeared opposite Kathleen Chalfant, Robert Goulet, Kier Dullea and Paxton Whitehead to name a few. He has also done many commercials.
Please visit the links below to view his accomplishments:
IMDB
About the Artists
Broadway World
I am so blessed to have known Kenneth from High School. He always poured himself into his work and clearly demonstrated that to excel in your field you must not only be talented, but have the drive of a bulldozer. I know someday I will be able to see one of his performances in person. God speed, Kenneth! ~Dean A. Banks, D.D.

My prints have come about by the simple demand from fans of my work, so I decided to build a site where they are available. I will also offer originals as they come available, as well as stretched canvas (got to get back here with specific prices) & commissions.
My past as an artist began very early. My mother was an artist and she felt I should have my first set of oil paints at age 10. I was "old enough" and I wouldn't hurt myself with the chemicals (turp, linseed oil, etc.). My gratitude goes out to my mom, most of all, because of her endless encouragement about my work. If not for her, I would not be an artist!
I've experimented with other media as well, diving into jewelry making and sculpture with heartfelt enthusiasm. Both still share a special space in my life for expression. While I do have some years of formal education in art starting in high school (for specific subjects), I consider myself mostly self taught. For many years, my work was on hiatus as I pursued a full time career in Alternative Health counseling, and Spa/Paramedical Aesthetics and practice management. That was all to "begin the ending" in 2006, and my creative expression given a full time presence in my life totally.. in 2008. Since that time of transition in my work, I dedicate at least 30 hr. per week to painting, usually much more than that if I can.

"Art washes away from the soul the dust of everyday life." ~Pablo Picasso
My work is dedicated to my love of Nature, and the various subjects I enjoy portraying. Each touches my heart in it's own special way, and my joy is to share that same wonder and beauty as I first looked upon it. These works of heart are my love letters to the world.
Talks on Spirituality, interviews and book excerpts from participating authors and speakers.