Guardians of The Voiceless is a Beautiful Camaraderie dedicated to End the Suffering of Voiceless, Poor and Needy. We are located in Patiala, Punjab, India.

Guardians of the Voiceless is a unique organization that focuses on helping injured animals and educating children at the same time.
We believe that by providing education, basic healthcare and mentoring children they will be our future ambassadors in our goal of humane treatment of animals in India.
Our niche lies in treating injured stray animals and sterilizing them creating an efficient and effective follow up program for their treatment until they recover.

Thank you so much for your support!
Payments allowed for Guardians of the Voiceless.
PayPal UserName: give@guardiansofthevoiceless.org
We also take credit cards.
*For recruitment payments please click the little square on the right. Also we do take credit cards on the same link.
Please send Cheque or money order sent to:
Shalini Gupta & Associates, PA
C/O Guardians of the Voiceless
8860 Columbia 100 Parkway, Suite 104
Columbia, MD 21045

INTERNATIONAL TRANSFER
CAPITAL ONE BANK
A/C Name : Guardians of the Voiceless INC
A/C 1360700271
R/T 255071981
If you have any questions please send us a message at:
info@guardiansofthevoiceless.org

As a Theta Healing Master I bring you my unique style and intuitive gifts. From personal healing sessions to Theta Healing courses.
"Melinda Lee is a Certified Medical Intuitive Master Healer, with extensive experience in working with "Spirit" in over 30,000 healings and in 40 countries. Her experience is supported by having owned Natural Healing Clinics, studying over 20 different healing modalities, and working closely with Vianna Stibal, founder of ThetaHealing®, for over 14 years.
Having profound success with the healing of many, Fox News in Salt Lake City, Utah, U.S., promoted Melinda Lee and ThetaHealing® in two news stories which also drew tens of thousands of people to her work within weeks; this still continues and makes Melinda a real sought-after authority in her field. Melinda Lee is a Spiritual Counselor with over 25 years of experience, an accurate intuitive healer, "Reader," "Channeler," and Master Instructor of ThetaHealing®."

The premiere online multimedia resource for anyone on a spiritual path.
"Spirituality Guidance is the art of leading individuals to observe, collate and evaluate the facts. It frees the individual from judgment and allows your spirit to truly be free. By utilizing facts and not opinions, an individual can become one with the desires of their heart. The ultimate goal is to actualize these desires through prayer, meditation and service." ~Dean A. Banks, D.D.
Our mission here is to provide you with as many tools and teachers as possible to not only discover your Oneness with the Divine, but to maintain an ongoing relationship with the Creator of the entire omniverse.
Make The Time
Make the time for someone before the door closes on their life. It will open the door to your life and the lives of others. Peace. ~Dean a. Banks, D.D.
Could It Happen?
Thinking too much about perceived problems creates scenarios that 'could' happen, but probably won't. Feeling what this could do to you adds to the emotional burden of dealing with perceived problems. Most of what you doubt, worry about or fear NEVER happens. Your mind is a fertile field and your heart experiences the joys or pains whether they occur or not. Reject what you desire not and allow the blessings of the Divine to guide you to complete fulfillment of your Divine purpose in Divine order. ~Dean A. Banks, D.D.
Benefits
We don't buy ANYTHING based on its features; we ALL buy something based on how it benefits us. Without the benefits, what's the motivation to buy? ~Dean A. Banks, D.D.
Dr. Michio Kaku — theoretical physicist, bestselling author, acclaimed public speaker, renowned futurist, and popularizer of science. As co-founder of String Field Theory, Dr. Kaku carries on Einstein's quest to unite the four fundamental forces of nature into a single grand unified theory of everything.
Amidst her travels, her studies, and her performances, Nejume emphasizes that Florida is Almost Paradise, and a Perfect Port of Departure for going anyplace in the globe.
Her Art Life has yielded exhibitions in Los Angeles, Japan, China, Washington DC, New York City, Lima, Santiago, Buenos Aires, Jerusalem. Miami, and soon in Thailand, Katmandu/Nepal, Tibet and India. Her Art Work has been sent to various parts of the Globe and has been seen and reviewed all over the World...
Her Art is unique, in that it brings to life her experiences and her inner peace, joy and harmony. Nejume's Art has been influenced by her audiences with Nobel Prize Winners HH The Dalai Lama and HH Desmond Tutu, and by the Spiritual Presence of Rabbi Schneerson, Leader of Orthodox Jews, HH Ravi Shankar, Osho, and many other powerful holy people throughout her global travels.  Nejume pours her heart into her paintings, reflecting her healing of the poor and disenfranchised.  Her paintings demonstrate a feeling of Oneness with the environment, causing some to actually weep with joy upon viewing them. Nejume's paintings are now being offered to the public.
[UNIVERSAL SWEETNESS]!
The Reverence for Life University (RFLU) wants you to discover the treasure that you already are. No more handing off your authority to someone, or something else.
The Mission of the RFLU is to Share The Practice, as a life skill-set resource with every person in the world - one conscious deep breath at a time!
Our School
The RFLU is introducing a "skill-set" (The Practice) that will provide the way that you can become the architect/orchestrator of your life, your creation and your experiences.
The foundation of this skill-set is Conscious Deep Breathing which is a physical/mechanical action and process to make sure your body and mind are getting adequate fuel to operate at maximum efficiency and capacity. The remaining "principles" contained in The Practice provide you simple ways to ensure that you remain balanced and centered. These principles provide a simple "template for successful living". Come visit us!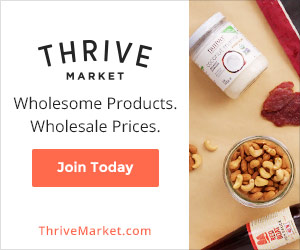 Talks on Spirituality, interviews and book excerpts from participating authors and speakers.