I recently retired from DuPont after working for 32 years as a chemical engineer to pursue my new career as an Animal Communicator, Animal Reiki Practitioner, Usui/Holy Fire Reiki Master Teacher and Registered Holy Fire Karuna Reiki® Master Teacher. I studied Animal Communications with Anita Curtis, the Animal Reiki Core Curriculum with Kathleen Prasad and Advanced/Master Reiki with William Lee Rand.
I am an Affiliate Member of the Reiki Membership Association, and my Usui/Holy Fire Reiki classes follow all International Center for Reiki Training (ICRT) guidelines.    I belong to the Shelter Animal Reiki Association (SARA).  I am also a Certified ThetaHealer® ​and an Angelic GRACE(TM) Practitioner, and I often pull in those skills when doing Animal Communications work.
Brian Tracy is Chairman and CEO of Brian Tracy International, a company specializing in the training and development of individuals and organizations.

Brian's goal is to help you achieve your personal and business goals faster and easier than you ever imagined.

The premiere online multimedia resource for anyone on a spiritual path.
"Spirituality Guidance is the art of leading individuals to observe, collate and evaluate the facts. It frees the individual from judgment and allows your spirit to truly be free. By utilizing facts and not opinions, an individual can become one with the desires of their heart. The ultimate goal is to actualize these desires through prayer, meditation and service." ~Dean A. Banks, D.D.
Our mission here is to provide you with as many tools and teachers as possible to not only discover your Oneness with the Divine, but to maintain an ongoing relationship with the Creator of the entire omniverse.
Human Capital
If you work in exchange for pay and a portion of your pay is taken by taxes, the employer and the government should be thankful for your service and compensate you for your health maintenance. Separating themselves from the very lifeblood of their survival by neglecting 'human capital' is reprehensible and not helping humankind. It is selfish and evil. ~Dean A. Banks, D.D.
Lost In A Sea
I am lost in a sea of ever expanding consciousness using my spiritual connection to the Divine to navigate through the channels of conflicting and rushing waters. No matter where I am or what rocks on the shores I hit, I am protected by the love of the Divine. I am blessed every day with that knowingness of spirit and it is my safe passage through tumultuous waters. Thank you God for everything and especially for your love for me; you are my lighthouse in the fog, my safety in the stormy seas and the peace I share from within with all of life. ~Dean A. Banks, D.D.
Moment To Moment
Maintaining a relationship with the Creator of the omniverse is a moment to moment ongoing experience. The very 'soup' in which we exist was molded and crafted to create our living bodies that have generated our consciousness and awareness of our environment. We are the omniverse of the Divine become consciously aware of itself through our individual experiences. The next breath of gases that you take provides the respiration necessary to maintain your psycho-physical existence. The next food and water you ingest feeds your physical cells to maintain the consciousness of the omniverse and to absorb the energies of the 'soup' known and experienced as our collective environment. The omniverse has evolved to a state where we, as conscious and sentient beings come to realize just whom and what we are in the scheme of things. We are here to observe, remember, organize and reflect in our thoughts to majesty of the omniverse. Our lessons in individual realization are the feedback from the omniverse for us to understand ourselves. When we understand just who and what we are we contribute to the growth and expansion of all of life by allowing the creative spirit to move through us each and every moment. Be aligned and tuned with all of life by making the time each and every day for communion with the Divine. It is always there; even if we sometimes forget it is. ~Dean A. Banks, D.D.
I first became interested in writing at Galey School when the head teacher, M. R. Tucker, read Harriet Beecher Stowe's Uncle Tom's Cabin to Grades 5 through 8. I recall being very impressed with, and wanted to emulate, the writer's strong talent for characterization.
Julia and I have been married 42 years. We have four children—Rinda, Kimberly, Jana, and Bobby—and four grandchildren. Julia and I now reside in Guthrie, Oklahoma.
Laurie Kurad is a Spiritual Guidance Advisor, Messenger, Pastor, and Writer; who experienced Near Death And Divine Healing from a Terminal Disease. In Dying, and then Living... No longer being "Terminal"; Laurie is now, 'Living with Gifts From GOD/Source'; And has been writing of her experiences on many Forums; Including 'Oprah', Since 2008.

Reiki Master ~ Life Coach ~ Cosmetologist ~ Spiritual Consultant :: Enjoy the Experience of Your Self at Ease with Reiki. A full service treatment ~ The Eisha Experience ~ Initial Treatment priced at $65 :: Regular $95 Advance pay via PAYPAL: Click on "View my complete profile" (below) then choose the LINK "Wishlist" and add the Price; complete your transaction and call me for your Specialized Eisha Session Appointment. Remote sessions are possible and very beneficial. See you soon!
Pastor Brown is an extraordinary man. He has had challenges with the cable companies, government bureaucrats, school officials and government agencies for most of his career. His desire and dedication to the youth of our community is unparalleled.
His major challenge over the past few years has been to get the City of Wilmington to get Comcast and the school districts to follow through with their contract and commitment to actualize PEG. PEG stands for Public, Education and Government access for the community. So far, Channel 22 in Wilmington broadcasts government related programs to the city.
Most of the local school districts have the capability at some schools to broadcast educational programming. Recently, the City of Wilmington has agreed to broadcast educational programming on Channel 22 (however, Comcast has to provide a separate channel for this purpose).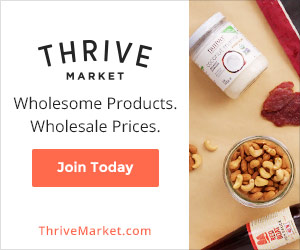 Talks on Spirituality, interviews and book excerpts from participating authors and speakers.