Remember the ALS Ice Bucket Challenge? Many people did this to help raise money for ALS research. However, most of them didn't know that the reason they chose ice was because it imitated how an ALS patient feels. That split second where you experience the rush of cold gives you an indicator of how someone with ALS feels. They raised awareness and they raised money.
I would like to suggest a "Loving Who's Different" challenge to all of you as a way to raise our awareness and experience of love. In fact, we can simply name it "The Bear Hug Challenge." You would need to find someone who is different from who you believe you are and give them a hug.
If you are straight, hug someone who is LGBT. If you are black, hug someone who is white. If you are a male, hug a female. If you are financially rich, hug a homeless person. If you are brilliant, hug a mentally challenged person. If you are selfish, hug a selfless person. If you are talkative, hug a demure person. If you are a leader, hug a follower. If you are a Christian, hug a Muslim. If you are brave, hug a timid person. You get the idea. Hug another person who expresses themselves differently than you and we will see that we truly all aren't that different.
These hugs would become a chain reaction that could heal this planet with the spreading of love. Take the challenge. Step out of your comfort zone and feel the essence of the heart of someone who is different from you. Both of you will learn that we are all one inside and that we need each other to survive, strive and thrive to live in love. Please share this with everyone you know! Let's get proactive and send every living being on this planet love! Peace and a bear hug! ~Dean A. Banks, D.D.
John Gray:
 Subscribe to John Gray's Mars Venus YouTube channel for more helpful  health tips and down to earth advice on life, love and relationships. Author of
Men Are from Mars, Women Are from Venus
.
The premiere online multimedia resource for anyone on a spiritual path.
"Spirituality Guidance is the art of leading individuals to observe, collate and evaluate the facts. It frees the individual from judgment and allows your spirit to truly be free. By utilizing facts and not opinions, an individual can become one with the desires of their heart. The ultimate goal is to actualize these desires through prayer, meditation and service." ~Dean A. Banks, D.D.
Our mission here is to provide you with as many tools and teachers as possible to not only discover your Oneness with the Divine, but to maintain an ongoing relationship with the Creator of the entire omniverse.
The Shield
Divine Love is the shield that projects from your heart and reflects back to your entire being. Love never invites attack but those who do not live in love attack because they don't know it deep within. They attack because their egos are selfish and demand attention and if you react with ego the conflict is escalated. Love diffuses the ego and it shields you from its attack. Love is our protection from our ego's demand for center stage; it is who and what we truly are. Emanate Divine love every moment of your life and be the love you were created to be. ~Dean A. Banks, D.D.
Self-Correcting
Making mistakes is the way we humans self-correct. It is when we 'learn' from our mistakes that we craft strategies to either not allow certain behaviors to manifest unexpected results or embrace what behaviors are needed to be exercised in order to manifest our expected results. Every time the Apollo spacecraft went to the Moon it was pointed in the right direction but had to make 'mid-course' corrections along the way. Why? Because no matter how much you are pointed in the right direction as you travel the journey you encounter experiences that subtly alter your course. These occurrences are so subtle that you don't always notice them until their effect has already been manifested. Throwing your hands up in the air and giving up is not the answer; realizing that you need to pay attention along the journey and make course corrections is the 'proactive' way of dealing with unperceived anomalies. Remember, as we traverse our journey of unfolding our Divine purpose in Divine order that the Infinite Creator of the omniverse is always deep within us giving us advice. This always occurs when we tune into our inner spirit of stillness and silence. It doesn't work when we predominantly listen to the selfish demands of the ego. ~Dean A. Banks, D.D.
Evolving Forward
I would like to invite all of you to visit and like a new newsletter being launched by two dear friends of mine; Amanda Arcilla and Carolyn Greenleaf. Both of these ladies are powerful messengers in their own right and the combination of the two of them is earth shattering. They will present uplifting life enriching thoughts that will help you deal with the complexities of life, the spiritual resolve you should embrace and the sense of community we all need to help one another. They have asked me to contribute and I am honored to do so. I am looking forward to learning from their ongoing posts and revelations. My sincere congratulations to the both of them and I wish them every success. Ugogirls! ~Dean A. Banks, D.D.
Author, poet, Explorer of the outer as well as the inner realms. Clemson U. B.S., Graduate Studies at Medical U. of S. C., Ohio State U., Antioch U.(M.A.) and California Institute of Integral Studies. Licensed Clinical Pathologist – 8 years. Sailed away – Licensed Captain – Taught Marine Science Under Sail
Studied yoga and holistic health with Gurudev and Swami Vishnu Devananda Explore. Dream. Discover. --Mark Twain So glad I followed Mark Twains advice, in joy life, ron M.A. Counseling Psychology – licensed Marriage Family Therapist – studied and worked with Jerry Jampolsky, Harville Hendrix, the Dali Lama, Yolanda King (M.L.K.'s daughter), Shaman Tomas Pinkson, Chief Edison & his Medicine Man brother of the Klamath Tribe. Studied with a healer in Bali.
Now is most interested in Committing to Oneness by teaching how to love our enemies (everyOne). The best texts for that is from STRENGTH TO LOVE by Dr. Martin Luther King, Jr. and A PATH OF THE HEART by Jack Kornfield and Writings of Ernest Holmes, Science of Mind!
"I married a extraordinary goddess of woman and our forever loved anniversary happens being 11/14/1996.
For those who wish to be friends I am looking for certain things. In the beginning because I am an idealist every friendship sent in request ultimately I okay all. "
"I am a student of mysticism." What can be said about Marie? We have known her for a great deal of time on Facebook and not only is she a brilliant person, but wonderful as well (don't tell her I said that; we have an ongoing nag). Marie is very knowledgeable about the mysticism and esoteric teachings.

A Renaissance man, who was raised in Amarillo, TX, has helped open 30 different restaurants, night clubs and hotels, sang opera professionally until 1994, sang at The Vatican in '93, video producer, now on his spiritual journey living in Amarillo, TX.
Music and food have filled my life from early childhood. With Food for Love, I am giving people exercises in sharing a spiritual journey with others. As we do with chant and meditation, Food for Love will walk people through an evening of creativity, compassion, communication and communion.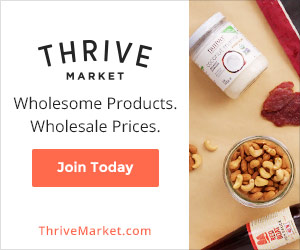 Talks on Spirituality, interviews and book excerpts from participating authors and speakers.