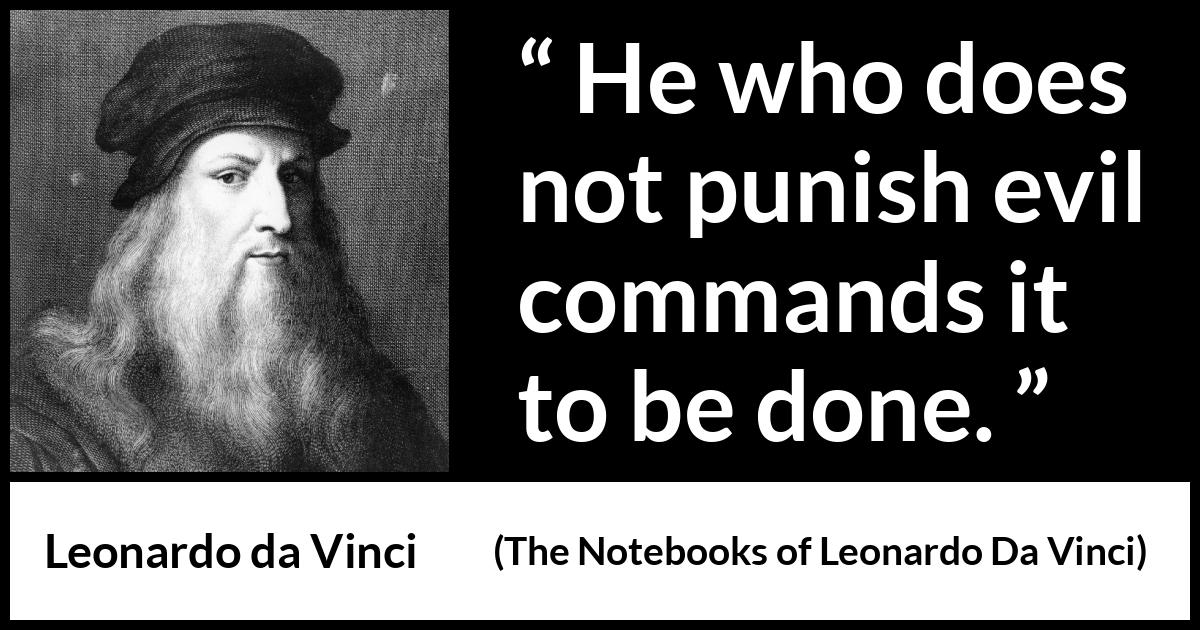 BIRDS OF A FEATHER
FLOCK TOGETHER

The title of this article is a figure of speech, or technically, an idiom. A figure of speech is any expressive use of language (metaphor, simile, personification, or antithesis) in which words are used in other than their literal sense in order to suggest a picture or image or for other special effect (dictionary.com). An idiom takes this one step further. It is an expression whose meaning is not predictable from the usual meanings of its constituent elements and that is not a constituent of a larger expression of like characteristics (dictionary.com). Idioms can be geographically specific as well.
Birds of a feather are people with interests, opinions, or backgrounds in common. They can also be any thoughts or thought-forms that are similar in creative or manifested nature. What the idiom birds of a feather flock together basically means is that people are attracted to others who are like themselves. Furthermore, thoughts that are negative or positive in nature attract similar thoughts and subsequently create and manifest similar thought-forms. This principle is the basis for the Law of Attraction.
States of happiness occur generally when people or thoughts are in agreement. Happiness is a state of contentment and joy accompanied by a feeling of being favored or blessed. It is usually followed by an exaggerated exhale moment where a person feels relief from the stress of not having what they felt would make them happy. An agreement is an arrangement or understanding that is accepted by people, your thoughts and your subsequent thought-forms. States of sadness occur generally when people or thoughts are not aligned or not in agreement with each other. Sadness is a state of grief and sorrow accompanied by a feeling of being rejected or let down. It is usually followed by an exaggerated inhale moment where a person feels the stress of not having what they felt would make them happy.
The daily thoughts that you hold to and identify with in your consciousness are creating and attracting similar thoughts and subsequently, thought-forms. Thoughts are the result of chemical interactions in your brain. The interaction of the chemicals create electrical signals that stimulate neurons to either input (sensory information from the environment) or output (motor responses to move the body) action. Similar patterns of electron movement create pathways of movement that the body becomes adjusted to and comfortable with; resulting in established patterns of behavior. Our comfort zone is a result of the warm fuzzy feelings we receive from traversing a known path. This is why it is difficult for most people to adopt new pathways of programming and interaction. It is challenging to forge new pathways that are uncomfortable or difficult. The natural response is to fear what is unknown, new or different.
Any electrical movement in a direction generates a magnetic field. Similar particles fall in line with the force of the magnetic field. This is why specific thoughts automatically accept similar thoughts. Birds of a feather do flock together. Ultimately, holding onto these similar and comfortable thoughts create similar and comfortable thought-forms. If you experience frustration, doubt, worry and fear, these negative emotions are sending you a message. They are telling you that you are NOT in alignment with your inner being and the purpose for which you were created. If you experience cooperation, certainty, assuredness and faith, these positive emotions are sending you a message as well. They are telling you that you are in alignment with your inner being and the purpose for which you were created.
The processes involved are a procession from sensing, to thinking, to knowing, to being and then starting all over again. Those who don't identify with their purpose and react to their environment with no understanding of their ability to control their environment, proceed from sensing to being day after day. Who they are is a result of what their environment tells them they are. Those who identify with their purpose and pro-act in their environment with an understanding of their ability to control their environment; proceed from being to sensing each day. It's the same wheel, but you proceed in a different direction.
Reacting to your environment is like rowing upstream. You daily fight the current and use your will to push forward. Life is a struggle and justifiably so. Pro-acting in your environment is like stow the oars and allowing the current of life to move you in the direction you need to go. It's the choice of being stressed or being relieved of stress. It's a choice each one of us must make every day.
Thought-types are either negative or positive in nature. Thought-processes are ways in which we utilize our thoughts for a purpose. Concentration is the process where we focus on one thought and absorb the subsequent feeling from that thought. Contemplation is the process where we move that thought around into different scenarios to see what reactions it will produce and the feelings we will receive from those reactions; testing the waters, so to speak. Meditation is the process by which we stow the oars and let the current of life create thoughts on the stage of our minds. We let go of these thoughts to flow in the stream of life and absorb the feelings of contentment, peace and oneness with God.
After utilizing thought-processes we can begin to employ thought-decisions. Prayer is a decision we make to pro-act where we recognize the divineness of God and we ask for what we feel we need, want, desire or expect in our lives. It is associated with concentration. Meditation is a decision we make to pro-act where we stop driving and simply let go of our thoughts. Service is a decision we make where we take our thoughts and create beneficial situations for ourselves and others; and make the subsequent steps to physically create these situations. It is associated with contemplation and movement in a direction.
Similar thoughts create similar realities. It is our choice to choose which thoughts to hold on to or discard. When the onslaught of negative emotion occurs we must simply change our direction on the wheel of existence. Stop allowing your reactions to control you and choose to pro-act with the confidence that God didn't make a mistake when He created you. He gave you the gifts, talents and abilities to achieve the desires of your heart. His view of this universe (multiverse) is much greater than ours. We are in the valley and we cannot see the other mountains surrounding us. Only when we reach the vista of our personal mountain can we see the other mountains left to climb. Trust in the oneness and indivisibility of God and not the perceived dualistic environment that our senses reveal. It is an illusion that daily fools us into thinking that it is reality. Stop. Turn around. Ride the wheel of existence to the accomplishment of your deepest desires. ~Dean A. Banksn, D.D.
SITE HOSTING
THE WORLD ACCORDING TO ROGER
VIDEOS
SERVICE IN PRAYER
Elizabeth and I would like to invite you all to our site 'Service In Prayer'. For many months we have been led to offer a way for our online friends to have a forum to share our prayer needs with each other.
The purpose of this website is to connect with one another and share our needs for healing in whatever areas we feel we need. Please visit the website or go to the Facebook forum to post any public prayers on the Wall or PM us for private prayers.
We will pray for you or help you to find Prayer Partners to assist you in healing and realization of your Divine purpose and the unfolding of it in Divine order.
Thank you all for your support, kindness and for blessing us with your ongoing friendship. Peace and blessings to all of you and your families! ~Dean A. Banks, D.D.
OUR PAST ISSUES
Did you miss any of the issues of The Spirituality Post Daily? If so, following are the links to each and every day for you to peruse. Please visit our advertisers and help us to keep going in our service to the spiritual community of souls who long for a greater spiritual perspective on life. God bless you and your families! ~Dean A. Banks, D.D.
SPIRITUALITY GUIDANCE
What is the Spirituality Guidance Channel? SGC is a video portal designed to introduce spiritually inclined individuals to be exposed to spiritual videos, radio, teachers, music, art, books, resources and links from a selected group of teachers and requests from viewers. Each featured coach/teacher will have their own page highlighting any videos, audios, websites or printed material they have produced. This portal will be regularly promoted on the Internet through social networking and targeted marketing channels. Please visit the website at the following address:

http://www.spiritualityguidance.com and email me at webproducer@hotmail.com with any suggestions, links or materials. Thank you for your most courteous participation in this project. I welcome your input. ~Dean A. Banks, D.D.
SPIRITUAL BOOKS
CD/DVD
EBOOKS
WELCOME TO TSP DAILY!
We are so pleased with the success of The Spirituality Post Weekly Online Magazine, The Spirituality Post Daily and The Spirituality Guidance Sunday Morning Service that we have now combined them into a daily online magazine for those involved in Spirituality. Every weekday and weekend we will be featuring the writings and sayings of Dr. Dean A. Banks, D.D. Please come and visit us every day to receive inspiration, guidance and opinion on spiritual and political matters. We would like to thank you all for your support and dedication to the writings and sayings that we feature. May God bless all of you and your families now and evermore! ~Dean A. Banks, D.D.
BOBBY HINKLE
Reading Bobby Hinkle's works is like riding in a train in a dark tunnel and coming out into the light where green valleys, shimmering dew and sweet smells awaken you to the truth, joy and peace of knowing the Divine. Please visit his site and view his new book: https://www.createspace.com/3561297. Bobby has a very interesting life story. He has come from the evangelical belief system and has carved new meaning to the written word.
Following is some biographical info on Bobby: I was born to Robert and Bonnie Hinkle in 1947 in a rural area some ten miles from Stratford, Oklahoma…the second of five children.
My four sisters and I spent most of our early school years split between various grade schools in Ada, Oklahoma—where Dad worked—and a two-room country school called Galey, located in a small rural community between Ada and Asher, Oklahoma. Galey School had two rooms…Grades 1 through 4 in "the little room" and Grades 5 through 8 in "the big room."
I first became interested in writing at Galey School when the head teacher, M. R. Tucker, read Harriet Beecher Stowe's Uncle Tom's Cabin to Grades 5 through 8. I recall being very impressed with, and wanted to emulate, the writer's strong talent for characterization.
In 1963, my father's employer, Thomas Concrete and Pipe Company, relocated to Oklahoma City and moved his family to Moore. I graduated from Moore High School two years later, in 1965, and joined the Air Force.
Aside from 6 months temporary duty in Okinawa, I spent my full Air Force term on a SAC base near Altus, Oklahoma. While stationed at Altus, I began dabbling in the written word as well as managing to stack up some college credits, taking extension classes at night. I'm not sure but what I was just bored with barracks life.
While at Altus, I married Julia Marie Cromwell, daughter of James Cromwell, who, at the time, was a fairly well known evangelist.
Upon my discharge from the military, Julia and I entered the ministry, spending several years evangelizing on the road, mostly in southern states. We even spent a few of those years propping up and taking down a 50' x 70' gospel tent. Tent evangelism! But that episode ended in the fall of 1970 when, after I set the tent on the banks of the Ohio River, a flood came and threatened to sweep us downstream. That was enough. I sold the tent, the chairs, the platform, and the truck to some poor sucker in Illinois and headed back to Oklahoma.
In 1971—when my daughter, Rinda, was around 2 years old—I took the pastor position in a small town in Oklahoma. Two major things happened during this period. Our second daughter, Kimberly, was born, and I received an epiphany that many years later would inspire my third novel, The Sabbatical.
Julia and I have been married 42 years. We have four children—Rinda, Kimberly, Jana, and Bobby—and four grandchildren. Julia and I now reside in Guthrie, Oklahoma. [My daughter Rinda Elliott is also a writer; you can visit her website: http://www.RElliott4.WordPress.com].
Please visit his page on the Spirituality Guidance Channel and view his videos: http://spiritualityguidance.com/bobby.html.
OUR PODCASTERS
by Dean A. Banks, D.D.
Currently Bobby Hinkle, Elizabeth May Sutor and Dean A. Banks, D.D. have uploaded podcasts. Robert Yarbrough will be added soon. Just click on the podcasters placards below and click on the Podcast title. Currently there are five podcasts on Bobby Hinkle's page, one on Elizabeth Sutor's page and nine on Dean A. Banks, D.D.'s page. Stay tuned for more! Thank you for choosing us!
What is the Spirituality Guidance Channel? SGC is a video portal designed to introduce spiritually inclined individuals to be exposed to spiritual videos, radio, teachers, music, art, books, resources and links from a selected group of teachers and requests from viewers. Each featured coach/teacher will have their own page highlighting any videos, audios, websites or printed material they have produced. This portal will be regularly promoted on the Internet through social networking and targeted marketing channels. Please visit the website at the following address:
http://www.spiritualityguidance.com and email me at webproducer@hotmail.com with any suggestions, links or materials. Thank you for your most courteous participation in this project. I welcome your input. ~Dean A. Banks, D.D.
SUNDAY MORNING SERVICE WITH
DR. DEAN A. BANKS, D.D.
Welcome to our new Sunday Morning Service by Dr. Dean A. Banks, D.D.
Every week Dr. Dean will be engaging subjects that are pertinent to your growth and expansion into recognition of; respect to; and communication with your inner spirit.
Please feel free to comment or suggest topics for review. May the Divine always bless you and your families! ~Dean A. Banks, D.D.
CD/DVD
SPIRITUAL BOOKS
BOSTON MARATHON:
EGO VS. GOD
The explosions in Boston today are a reminder to all that we live in a world where EGO and emotional agenda manifestation are carried to extremes. People who believe that the only way to effect change to their favor is to commit violence against others are not religious zealots but ego maniacs. They elevate themselves to having power over the life and death of others. Pray for this world and for those who truly don't know that God is love and does NOT favor pain, injury or death of His children. Following are two sayings I have written that seem appropriate now:
"The underlying 'force' of creation is borne from the stillness of the Spirit of God creating and expressing vibration as the perceived dualistic reality. Much in the same way do we create our lives by expressing vibrations of thought into the Perceived Dualistic Reality. If we create vibrations of doubt, worry and fear we invite conditions that will manifest those realities into our lives. If we create vibrations of joy (expressing love and living in peace), understanding (desire to manifest our Divine purpose) and faith (expectancy based on trust), we invite conditions that will manifest those realities into our lives. We are the broadcaster and the omniverse is the receiver that echoes back our transmission with the conditions that we allow to exist in our consciousness. Your life right now is a result of your transmissions. Want more beauty in your life? Then transmit beauty. Want more love in your life? Then transmit love. Want to be fulfilled? Then be fulfilling to others. Choose the path of positive creation and the results from the omniverse will echo the perfect results in Divine order."
"We live in the Kingdom of God every day by allowing the Spirit of God to guide us into the realization that the Kingdom of God is all around us, here and now. We express it by loving one another and seeking peace on earth."
We can create heaven on earth by loving one another. Reach out to those who cannot see and don't hear the inner voice of the Divine sharing Divine love. Pray for their peace and for the peace of this world. God bless the injured, the dead, their families, the firemen and rescue teams and the police. We can deliver ourselves from chaos by listening to the peace of the Divine. ~Dean A. Banks, D.D.
BREAKDOWN
There is a methodical movement in this country to break down the individual and the family. How are they doing this and who are they? Before anyone can 'get under your skin' they must first convince you to trust them. Once they have gained your trust and demonstrate that they share your 'values', they begin to slowly 'chip away' at your defense mechanism until they can further convince you that what they are trying to do is protect you.
When they have a hold on you they begin with little white lies and slowly but surely progress into bigger and bigger lies. They dispense 'misinformation' through radical sources and 'trusted' sources to fool you into believing that what they want you to believe is somehow true.
Who are they? They are the corporate conglomerates that buy our congresspersons and get them to fulfill their clandestine agendas under the auspices of the 'greater good'. Don't believe it! They are undermining your personal freedoms at every opportunity. Until we demand campaign finance reform in this country we will be servants to the corporate puppet masters who control our representatives. We elect out representatives and they serve US; not the other way around!
Stop the insanity by electing those who are out for the best interests of you, your families and your communities. Until you do that, you will reap what they sow and not what you expect will come your way. Utilize Divine wisdom to discern the truth and don't believe what manipulators are trying to do to gain your confidence. They need you and you need them to create laws that benefit the people and not stifle them.
Trust in the Spirit of God ONLY and NOT anyone who tries to convince you of their agenda. If what they propose doesn't bring about the mutual growth and expansion of all then it is of their egos and their egotistical agendas alone! ~Dean A. Banks, D.D.
CALLING OUT EGO
An Ad Hominem attack is only valid when a person is using opinion and or circular logic in an argument. When facts cannot be substantiated or are outright ignored to enforce one's opinion on an issue, an Ad hominem attack is justified because when the facts are ignored the issue at hand is not as important as the perpetrator's ego and their expression of being proven right.
A valid argument is based on verifiable facts and ignoring those facts in order to win an argument by anyone changes the outcome of the argument because the importance of the issues and/or premises are subjugated to the ego of the perpetrator. As long as the Ad hominem attack is not abusive or circumstantial, it can identify the weakness of the perpetrator's argument.
However, if the perpetrator relents and dismisses their egotistical agenda and comes back to the issues and facts of the initial argument, then, and only then, can the argument reflect experience and not opinion.
Generally speaking it is never good to attack the messenger of an issue or a fact; however, when their facts have progressed into opinions that skew the initial facts, making them aware of it can only come from identifying their perceived attempt to control the argument.
Some things cannot be proven by logic and should be debated in the realm of individual understanding and not collective reason. ~Dean A. Banks, D.D.
CAN YOU SPARE A LYRE?
It always amazes me how some people make 'partial' statements alluding to a position and then when confronted on their 'allusion' respond with, "You don't know me." Pomposity comes in many forms but in a recent interaction with a friend's friend he claimed that I don't even know about his [elevated] state of awareness and that I am completely asleep.
After responding to him he completely disregarded me as a waste of his 'enlightened' time. Well, my friend, so be it. As I stated in the thread, "And if I claim to be a wise man, that surely means that I don't know" (Kerry Livgren, Kansas, from "Carry On My Wayward Son").
Being 'enlightened' is not claiming that you are, acting like you are or dissing discussion because you have been called on your blatant horseshit. As I have always said, "I am a guy typing at my computer and sharing was has been shared with me; no more, no less."
However, when it comes to the 'holier-than-thou' types I will jump in for a good debate. As for this person who claims to be on such a high level I sure hope he knows where his feet are. When your head is in the clouds it's tough to see your feet. Hey, buddy, can you spare a lyre? ~Dean A. Banks, D.D.
CELEBRITY FOR GOOD
God bless your George Clooney! He and his dad, Nick Clooney, just got arrested in front of Sudan's embassy after attending a state dinner last night with Obama. They were there protesting the atrocities that are occurring from the government of Sudan. Nick Clooney, adorned in his flowing white hair, stood there smiling while he was wire tied by the police. To see a father and son stand together for the cause of human decency is awe inspiring.
When someone takes their gift of celebrity and uses it to help others, they truly 'get it'. Just like Harry Connick, Jr. and Brangelina did with Katrina victims. They took their time AND money to help others. No matter what someone believes about them as people, their actions demonstrated caring and concern. Do you put your money or your time where your mouth is? Do you go out of your way to help others that are in need?
Watch what George Clooney says on Chris Matthew's program 'Hard Ball' tonight on MSNBC (5 PM and 7 PM). Learn about what people are going through and extend a helping hand. It could be to contribute money, your time or even diligent prayer. Contribute to the world in which you live and make the steps for it to become the Kingdom of Heaven.
Don't throw your arms up in the air and say that all of the political parties are the same and that they are all crooks. That might be true on the surface, but let's look at the sub modalities. The Republicans want us to 'go back' to the 'values' they hold as working. Yet, when under the microscope they are revealed as NOT working! They are out for big business and NOT you! The Democrats lean toward the equality of all but operate much the same way as the Republicans do to finance their elections.
No matter which party is in power, they all begin to redistrict voting zones to their own advantage so they can win the next election. Strict 'Campaign Finance Reform' would minimize this occurrence. The Supreme Court has allowed foreign and corporate monies to finance our elections. Don't you see how manipulative that is? We are no longer in control of our mutual destiny and that is why politicians get away with incessant lies about our status!
Become a part of the solution to ending war, world hunger and equal rights. Don't allow the professional prevaricators to spin the facts to their advantage. Step in and speak the truth. Your very soul and the souls of your family, friends and neighbors are at stake. Listen to the Divine's inner guidance and put a stop to overt and covert control, domination and manipulation by ANY government and their egomaniacal leaders. Be assertive and strong. Our very lives are at stake.
CHANGE YOUR CHANNEL
Here you are; an amalgam of all of your thoughts, ideas, feelings, beliefs, actions and behaviors. You are broadcasting all of whom and what you are into your environment and co-creating just what you are right now. Where are you? Do you trust in the still small voice of the Divine completely every day? Or are you trusting in that chaotic large voice of your ego steering you to be selfish, self-centered and rigid in your beliefs?

In the flexibility of spirit flows Divine truth and manifests every expression of life as thriving in Divine love. In the posturing of the ego you are treading water; surviving and not moving in a direction. You might think you are, but all positive fulfillment of your Divine purpose never comes from selfishness but in giving the very thing you desire the most to others lovingly.

Broadcast Divine love continually and align yourself with the blessings of Divine love being manifested in Divine order. Otherwise, you will always be a victim to the expression of natural order from the very vibration you are actively broadcasting. Change your broadcasting channel and live from faith and not from fear. You are worth it! ~Dean A. Banks, D.D.
CHANGING OF THE GUARD
We are so blessed to be alive in this time. We are watching the old school fight its way trying to maintain its survival. Every day their arms are getting more and more tired from treading water. The weight of selfishness, greed and avarice are pulling them down as we watch. They are nothing more than bullies on a playground forcing their opinion on others. They are devious, deceptive and brandishing an image of being contrite. Don't believe it!
We are a part of a movement of souls dedicated to respecting the rights of ALL! If any one of us is denied our freedoms and liberty, then it affects us all. Whether we are black, brown, white, multi-racial, men, women, adults or children, we are all Americans! We need to stick together in our diversity to complete our unity. We all have the Spirit of God within us and we need to respect our individual beliefs and spirituality; and that includes non-believers as well.

We have NO right to enforce our opinions on anyone else to control, dominate or manipulate others to manifest our selfish agendas. We need to recognize this in our leaders and vote them OUT! Choose representatives that have proven that they represent us and NOT the corporate banking interests that have one goal and one goal alone; to keep us in financial slavery.

It is no longer about our race, religion, national origin, creed or sex. It is about our money and how much of that they can bilk from us through governmental influence in taxes and corporate influence in higher fees and charges. Give to Caesar what is Caeser's; but not one dime more.
Give to your community and to those families who need our help. Go out into your community and be the love you were created to be. Stop the backbiters, the haters of good and the evil politicians who thrive off of our adoration. Send them home packing November of 2014.
Elect representatives that have OUR best interests at heart and NOT that of the corporations. It IS within your power individually and OUR power collectively. ~Dean A. Banks, D.D.
WEATHER
VIDEOS
SPIRITUAL BOOKS
DONATIONS
CD/DVD
CHECKS AND BALANCES
We need checks and balances in our weapon acquisition system in order to MINIMIZE the threat of gun violence from those who are not responsible with weapons. Those who choose to arm themselves ARE living in fear. That is their choice and I respect the fact that they can make that choice; even though I don't agree with it!
When those who choose to arm themselves come to the realization that they are living in fear and conscientiously choose NOT to, then, and only then, will we begin to work together to make this world a safer and more loving place in which to co-habitate.
Until then, fear will rule from the ego because they have chosen NOT to live from the Spirit of God within each and every one of us! ~Dean A. Banks, D.D.
CHOOSING LOVE
Whatever you resist, or should we say 'react to with anger', persists. Whatever we allow, or should we say 'pro-act with love', is in the now.
Choosing to love AFTER we release the anger is healthy. Choosing to manifest that reaction of anger into anything else but love is dysfunctional and aberrant behavior.
Feeling anger is healthy; holding onto it and manifesting it as verbal or physical violence isn't. ~Dean A. Banks, D.D.
COLORING REALITY
What you believe is what you see. As you paint reality with the inner sub-modalities that you have accepted as true remember that your canvas might not be the same as mine. It is in the commonality of beliefs that we see eye to eye and forge a mutual understanding.
The truth is black and white and our beliefs color the truth with our own perception of the reality. We are comforted in adding color to our world for it resolves our longing for closure. When we see things occurring in how we believe they are, it reinforces our belief and anchors that pleasure in our subconscious mind. We program a favorable response and we feel secure as a result.
When circumstances arise to challenge our accepted beliefs we become edgy, uncomfortable and reactive. Why? Because our security lies in what we 'know' is real. Anything that flips our programmed image and belief is very unsettling. This is the point where we can all allow the guidance from the Divine and put our egos in the back seat.
It is the point where we make a decision. We cut off any other possibilities and choose a path that supports our growth and expansion. We proceed toward fulfilling our Divine purposes in Divine order. We have made a 'life-supporting' choice.
Choosing life requires complete trust in the Divine. Not just belief, but faith in the reality that you were created to express certain talents, skills and abilities to fulfill 'God' plan for you'; your Divine purpose.
You are unique. You are loved. You are already fulfilled. You just need to realize it, accept it and allow the Divine to guide you into complete and utter fruition of your Divine purpose. Be ye therefore perfect. ~Dean A. Banks, D.D.
COMMANDS
When I got up this morning I was thinking about writing a piece on how our computers were originally designed to emulate our subconscious minds. I was going through the commands in my head and correlating them with the keys on the keyboard. I poured myself a cup of Dark Roast Martinsens jave and turned on the TV and Joel Osteen was on. He was speaking about how we are like computer software and we need to learn to delete any negativity in what people say to us about our aspirations. He said that words are like seeds that if repeated and accepted take root in our minds and grow into limitations. How true. What was interesting to me was the synchronicity of my inspiration and his sermon.
Most of us use the Windows operating system and I will use the keyboard analogies in relation to Windows. Sorry, Mac users, your commands might be slightly different. When we type our thoughts on the computer keyboard we hit letters that correspond to the words that are coming to the forefront of our minds. We organize these thoughts into phrases, sentences and paragraphs to relay a story, illustrate a point or simply elaborate on a topic. When we are done we save the file, run spell/grammar check, reread the essay and resave the file. We then either file it away or we share it with others. When we finish a paragraph we hit enter to move onto the next thought or point. We mostly type in lower case and we capitalize the beginning of sentences or titles with upper case. Some people type everything in upper case and that is generally interpreted as either yelling or emphasizing.
Let's look at the lower case as our lower selves and the upper case as our higher selves. We spend most of our time with our lower selves and when we start a new thought or direction we emphasize their beginnings with our higher selves. We have a shift key that allows us to change from lower case to upper case in a sentence. The shift key allows us to jump to a new level and enter the emphasis we need to illustrate our thoughts. We also have the delete key. As Joel kept emphasizing in his sermon this morning we need to repeatedly hi the delete key when others impose their negativity upon us. However, when we hit the delete key what we are deleting goes into the Recycle Bin. The Recycle Bin is where we store items that are supposedly ready for permanent deletion but aren't permanently deleted because we might change our minds and want to use them again. It is like a buffer or virtual storage tank of ideas that we aren't sure about in the present. When we are ready to delete these files permanently we can select the command, "Empty Recycle Bin".
Too many of us are so wishy washy about what we need and don't need we never empty our recycle bins. We hold on to things we can 'fall back on' in case we fail or get rejected. There is a way around this. The next time you decide to delete something that is not working for you or edifying your being, hit the shift key simultaneously with the delete key. This way, you bypass the Recycle Bin and permanently remove those undesired files or 'thoughts, beliefs, action and behaviors' that you no longer 'think' that you need. The shift key is the key to this. Just as the shift key elevates you from your lower self (lower case) to your higher self (upper case) it provides the additional command to permanently remove the things that you don't need to fulfill your Divine purpose in Divine order.
You can capture any screen image that you desire by hitting the print screen key and pasting it into your document. You do this by hitting the control key and the 'v' key at the same time. Make your commands (v)ictorious by capturing the thoughts, beliefs, actions and behaviors that contribute to your growth and expansion and that of others. Program these actions into one of the function keys as a macro. A macro is a set of commands that are executed simultaneously to yield a desired result. You can enter a single character or word to perform a whole series of actions when you program a function key or regular key as a macro.
The four aspects of Divine communication are all macros that you can program into your 'personal computer'. Program yourself daily with prayer, meditation, service and fulfillment. Make the time each and every day to purge your system from the viruses of negativity, lack and limitation. Communicate with the Divine and be cleansed with Divine love. If not, you will always be hitting the control, alt and delete key to select the Task Manager and reset the programs you are running in order to access enough memory to complete your tasks at hand. Instead, just hit enter; you will surely enter into the Kingdom of Heaven within and experience all of the bounty and joy of life. Be ye therefore perfect. ~Dean A. Banks, D.D.
COMPLAINING
What is complaining? It is a natural occurrence when you feel something isn't right or the way it should be? Or is it your ego desperately trying to take command of the way it believes it should be instead of accepting the way it is? According to its definition, complaining is the act of "expressing dissatisfaction, pain, uneasiness, censure, resentment, or grief; finding fault: It is telling others of your pains, ailments, et. al.; it is expressed as a formal spoken accusation to be considered complaining" [dictionary.com].
Why do we complain? Is it that we want to share our grievances with others in order to gain allies or feel secure in having others who feel like we do? Or is it that we have a legitimate 'gripe' that needs to have a light shined on it for others to see that it might hurt all of us? Whatever it might be, complaining incessantly is allowing our egos to be in command and legitimize its rule over us. If we don't speak out with a formal complaint about the anomalies of life that hurt others then we are complicit in the results that these anomalies yield.
Doing something about anomalies isn't necessarily just complaining about them. It is praying for the hearts of others to be moved to what is fair for all, meditating on how to proceed to alleviate the anomalies and being of service to those who are directly affected by these anomalies. Complaining is the ego lashing out at what it feels angered about; anger is the overwhelming feeling that we are not being treated fairly. This feeling doesn't always mean that we aren't being treated fairly; it means simply that we 'feel 'we aren't.
When we feel angry we sometimes begin to complain verbally to others in order to feel good about our values concerning their stance against what we are angry about. We are, in essence, resisting what we are angry about instead of allowing it to be without attaching any emotion to them. Complaining is a natural function of humankind when we don't understand that when we express ongoing complaints that we are fighting and resisting and NOT seeking peace and allowance. In these heated moments we must allow the Spirit of God to guide us and reveal within that we don't know the entire picture of what is unfolding and that our complaints are creating more of the same.
When we complain we are asking for just what we don't want and it will be given. When we allow the 'how' to unfold in Divine order we are asking for alignment with the greater good of our Divine purpose AND the Divine purposes of others. Ongoing complaints of events, occurrences, situations, circumstances and the behavior of ourselves and others create more of the same experiences being repeated and us never resolving our perceived problems over the anomalies that anger us.
Stop complaining because it is a prayer of anger and disgust with the way things are and it is NOT making things any better. It is fueling the same thing to happen over and over again. Turn your complaints into allowing the Divine 'how' to unfold in your life. That is 'when and where' the 'what' will unfold in Divine order and you will have NOTHING to complain about whatsoever! Be ye therefore perfect! ~Dean A. Banks, D.D.
CONTENT OR CHARACTER
If a person's character is revealed during the discourse of an argument, it is because what they value most is being attacked and discredited. It is at this point that any and all arguments are no longer about what is being argued, but what the person believes is correct and aligns with their values. It has nothing to do with the facts or the content of the argument. It has become personal and anyone in the argument ultimately HAS to consider the character of the individual and their ego in the 'investment' it has in 'winning' the argument.
If one attacks that person's character unjustifiably, then it is considered an ad-hominem attack, meaning an attack on the character of the individual. However, it the person's character is being used to espouse their values at the cost of winning an argument, then it is no longer about the facts and content but more about the participant's ego. Therefore, don't be afraid to express what is considered an ad-hominem attack if the other person's character and values are of more import to them than the facts.
Perception of the truth depends on the observation of the facts and the reflection on a person's individual values. If they feel threatened by 'facts', then they are not seeking the truth but seeking to convince others at all costs in order to justify their own perceived values and protect their own fragile ego. Stand up for the truth and don't back down to those who try to twist your words, malign the truth and validity of your thoughts and set out to manifest their selfish agendas at your expense. Be diligent; be focused and be pure; and most of all, be factual. ~Dean A. Banks, D.D.
CONTROL
When we allow our egos to retaliate, we have lost control.
When we allow our egos to judge another instead of their behavior, we have lost control.
When we allow our limited senses to misdirect us, we have lost control.
When we allow our beliefs to blind us to the truth, we have lost control.
When we realize that we have lost control, we have gained insight.
When we have gained insight, we realize that we were never in control.
When we know that we were never in control, we start to allow that which is beyond our control to control our lives.
When we allow what is beyond us to control our lives, we are becoming whom and what we were created to be.
When we live in grace, Divine love and ongoing peace we are allowing and being whom and what we were created to be; now and evermore. ~Dean A. Banks, D.D.
CD/DVD
CONVERSION
Do you believe that if you study hard, observe successful people and buckle down into hard work that you will possibly feel fulfilled some day? Do you think that your perception of struggling along the way is sanding off the rough edges so that you will smoothly and magically become successful? Or do you believe that in order to transform your possibilities into probabilities that some Divine awareness will befall you and you will become enlightened enough to understand your part in the grand scheme of things?
Actually, yes to all of the above questions and surprisingly no to their occurrences for you to discover and maintain your Divine purpose. A purpose driven life is beyond setting goals, working diligently toward them and coming to an ongoing realization of whom and what you perceive you are. When you become one with an understanding of your Divine purpose and make the necessary steps toward the fruition of it in natural order, the omniverse is moved by Divine order to fulfill your Divine purpose. It's as simple as that. What gets complicated is the 'reading of signs' and perceptions of 'faux benchmarks' by your ego that 'measures' your progress against the scale expressed by others.
The ego is continually trying to ground your Divine purpose in the perceived dualistic reality to justify its own existence and take the credit for all of your accomplishments. Your Divine purpose is limitless and boundless. The ego can't deal with or control anything that is beyond its scope of its own limited purpose; it will try and always fail. However, your inner divinity is what feeds your heart with the sense of your Divine purpose and it aligns your physical expression of it through the manipulation of natural order by the power of Divine order.
The key to co-creating an ongoing state of expressing your Divine purpose is to simply 'allow' it to happen. Anything that is forced instead of driven by allowance slows down the complete manifestation of your Divine purpose in Divine order. It moves you out of alignment and you perceive the results as a 'struggle'. Alignment requires letting go of any perceived control of manifesting your purpose. When you allow Divine order to move through you unfettered by the control of the ego is when the bounty and abundance of the omniverse is completely realized by your mind and your heart.
It is, and always has been, you that has stifled your forward progress. Complete trust in the Divine is what is necessary in order to convert possibilities into probabilities. Nothing else transforms omniversal energies in rapid succession as complete trust. You might perceive that things are not turning out in your favor in the present, but rest assured that the omniversal clock is set into motion to fulfill your Divine purpose in Divine order. The delay between the determination and the manifestation of your Divine purpose must be fueled by consistent allowance or the gaps will create uncertainty and it will eventually happen; however it will take longer.
The longer it takes the more your ego has the opportunity to convince you that you cannot obtain the manifestation of your Divine purpose without its 'help'. Your ego is always seeking to be in command and when you finally learn to just simply 'allow' the Divine to guide your every step you will experience the 'conversion' from possibilities into probabilities. It will be seamless, hardly noticed and totally effective.
Complete trust IS the faith that you need to co-create the life that you desire. The desires of your heart are 'of the Father' (de-sire; Latin) and were planted there for you to water them with faith, trust and Divine love. Diligently practicing them every day will lead to the complete fruition of your innermost dreams. God is your pilot; NOT your co-pilot! ~Dean A. Banks, D.D.
Have you ever bridged the gap between what you are thinking, feeling and manifesting? Is it just in a crisis situation that you do or do you practice 'bridging' that gap every day?
In reality, there is no gap between these experiences; it is a perpetual and ongoing connection that just 'seems' to be a gap at times when we identify with the separation of the perceived dualistic reality. The more we focus on separation, the more we become accustomed to operating within its parameters.
The ego thrives on separation in order to validate its own existence. Remember, the ego's main job is your self-survival at all costs. For example, you are driving down the road and a car darts out from a side road right in front of you. What do you do? You react! You instantaneously move the wheel of your car to go around the car in front of you. Hopefully, there wasn't somebody else in the next lane over. A crisis infuses the connection between thinking, feeling and manifesting in a split second. However, non-critical experiences in our lives are more subtle and we sometimes don't bridge this perceived 'gap' because we become distracted from focusing on the actual connection we have between thinking, feeling and manifesting.
The process of creation is first thinking about something, adding feeling to what it is you are thinking about and then actually bringing it to fruition. If you are thinking about something and you are harboring negative feelings about it, the process has started in creating the outcome of those negative feelings. It is up to us at this point to treat those feelings as the car that darts out in front of us. We need to react to them and get out of their way first; then proact from them by co-creating positive feelings of joy by projecting the manifestation into the perceived dualistic reality. Our feelings are our internal barometer to awaken us to what mindset and heartset we need to choose in order to manifest our deepest desires. We move in that direction by 'expecting' positive results without controlling, dominating or manipulating 'how' they will manifest.
When we begin to see the positive manifestations blossoming in our lives we move into the realm of simply 'allowing' them to happen. Just as we automatically sway away from the car we are attuned to the fact that harboring negativity creates more negativity; and switching the channel instantaneously to positivity redirects that emotional energy to create positivity. We are in control by learning that we are not in control.
As a novice in Spirituality we program ourselves for positive results through consistent expectation of our innermost desires. As we grow in our Spirituality we learn to bring them to fruition by accepting our worthiness and allowing them to manifest in our lives. Before any behavior becomes automatic it requires consistent and diligent practice. Spending at least an hour a day in prayer, meditation and service of others keeps us focused on positive results; no matter what car darts out in front of us! ~Dean A. Banks, D.D.
DANGLING ON THE PRECIPICE
Is that you? Are you dangling on the precipice? Do you say, "I want to make that leap of faith but I just can't bring myself to take that first step." Are you standing there looking down at that gaping chasm and fearing death if you jump and don't make it? Well, welcome to the human race. From our early education as children we are taught the facts of how to live our lives. We learn about being burned, taking too many risks and being too confident. Our brains become programmed with self-preservation so much that we create giant walls around us. But are these walls real? To us they are. These are the walls that we filter our perceptions through in order to maintain a level of safety. Not just physical safety, but emotional safety. Does a sane person purposefully put themselves in harm's way physically or emotionally? Hardly.
But what about risk takers? People who purposefully push the envelope to stretch human potential. Are they insane or are they reaching for something we cannot see? Are their perception filters less dense than ours? Are they closer to reality than us? Perhaps. But that's not the point. Each one of us can benefit from others' experiences by paying attention to their observations and how they handle their experiences. We appear to be islands in the human race but in reality we are all connected. We can share our observations, experiences and methods of handling those experiences. We can teach each other ways of becoming the best we can be.
Throughout history many great teachers have given us methods, sayings and parables to learn about our reality and how to make it work for us and not against us. But do we pay attention? In the picture above we are dangling on the precipice of the Holy Land and looking down at Nazareth. Jesus taught those who listened from this place. His wisdom and insight into our relationship with God laid the groundwork for human potential beyond the time before his birth. In fact, since his teachings we have grown in our awareness as co-creators with God. God has given us the power to be, do and have more of life than was ever experienced before. The only thing that's required is that we take that leap of faith. Jesus told us that God would be with us always. If that is true, then why are we afraid to leap?
Whatever teacher gives you the wisdom of God and His universe, it is all pointing to the same God. Religions argue with each other about who and what God is because of how He appears to them. Their perception of God is what they think God is and they do not embrace what He truly is. The creator, giver and manifester of all life. He created us, the stage, the props and the dialogue. We have to immerse ourselves in the play of life and act out the desires God has given us. When we come to edge of the cliff we need not fear. God is with us. When we are overwhelmed by people, our jobs and our finances, God is with us. He is transcendent and imminent. When we take the leap of faith and we don't believe in His promises, we will fall. But fret not. He will catch us. We are His prized creation. We have the ability to carry out His promises and manifest our desires. But we have to take that leap of faith! If we don't do what desires He has planted in our hearts it's like telling God that He didn't know what He was doing when He created us. I for one don't want to tell the Creator of this universe He didn't know what He was doing when He created me. That's not my place. My place is to be thankful for His wisdom.
Move forward in your life by basing it on the promises of God. What are those promises? Living in love, being fulfilled and sharing your best!
DEFENDING YOUR LIFE
Without laws we would have anarchy in our society. Without judgment of right or wrong we would have the ongoing senseless death of innocent people. Without protection from evil we would have those who dedicate themselves to genocide. Without common sense we have senselessness, ignorance and posturing.
If you defend the use of weapons to ward off evil then you are only exacerbating the problem. Weapons are associated with power over someone and stem from the ego going out of its way to protect itself at all costs. It does not care to negotiate. It does not care to compromise. It just wants to be victorious; no matter what it takes to be so.
Those who desire to possess weapons are living in fear; they are NOT trusting in the Divine completely. They favor what the ego tells them and NOT what the Spirit of God guides them to do. Bottom line; no argument you could EVER present could sway that conviction. It is your choice to live in fear or live in faith.
Stop making excuses to defend the very thing that denies the unfolding of your Divine purpose in Divine order. Peace and non-violence. ~Dean A. Banks, D.D.
VAKMITE
VAKMITE is the coordination of all of these methods into one unified focus of desire. It's practice brings your world into fulfillment!
VAKMITE is the coordination of all of these methods into one unified focus of desire. It brings your world into fulfillment!
https://www.amazon.com/V-K-M-I-T-E-Method-Dean-Banks-ebook/dp/B07287WZY2