ZEN BENEFIEL
Possibilities Coagulator

I like what T. Harv Eker says about what we do anywhere, we do everywhere. I like to be a character, have fun and accomplish amazing things with others toward making sense common and creating harmony among people and planet.

I've been an author, educator, explorer, facilitator and student of life for decades. I love connecting with brilliant bubbles bouncing around on this terrasphere of travails, riding the ocean of emotion in a wonderful relation-ship with life.

Dudley Lynch, author of Strategy of a Dolphin and Mother of All Minds offers, "I consider Zen to be one of those superlative examples of what the human brain can store and serve up in unique and appealing ways at will on most any occasion or assignment. To say his range of knowledge and interests are "eclectic" is engaging in understatement. And this is what makes his services as a "possibilities coagulator" for his clients so valuable and exciting."

As a contracted partnering facilitator I've worked with stakeholders on building, road and bridge construction for multi-million dollar projects for nearly 10 years. Communication, commitment, integrity and trust are the key features within the principles of partnering.

My social media and web development hobby is now complimenting business and personal coaching through Be The Dream, LLC. http://BeTheDream.com/

I developed a model school/village concept during a second master's degree, called Spectrum Academy… http://spectrumacademy.org/

We have a business plan for showcasing people operating as 'world servers' in developing processes and/or technologies that help the move toward sustainability for people and planet… http://planetarycitizens.net/

There are many, many things 'out there' .... May we learn to bring them 'in here' to our precious present. :)

A collection: http://zenbenefiel.com/
The premiere online multimedia resource for anyone on a spiritual path.
"Spirituality Guidance is the art of leading individuals to observe, collate and evaluate the facts. It frees the individual from judgment and allows your spirit to truly be free. By utilizing facts and not opinions, an individual can become one with the desires of their heart. The ultimate goal is to actualize these desires through prayer, meditation and service." ~Dean A. Banks, D.D.
Our mission here is to provide you with as many tools and teachers as possible to not only discover your Oneness with the Divine, but to maintain an ongoing relationship with the Creator of the entire omniverse.
Being Yourself
If you want to be yourself, stop listening to what others THINK you are! ~Dean A. Banks, D.D.
The Be All And End All
Those who revel in their ignorance seem to think they are the be all and end all of opinions. As they wallow in their self-made pool of ignorance see them for what they are; people who need to prove themselves right by juggling the perceptions of those who are as ignorant or more ignorant than they are. They try to convince others into believing that they have some valid skew on the social and political arenas. Those who fool themselves regularly enjoy the fact that they do. They pat themselves on their own backs for their 'ingenuity' when in fact it is their egos that are directing the stage of their lives. When you seek the truth you allow the Spirit of God to direct the stage. That is the be all and end all of everyone's existence. ~Dean A. Banks, D.D.
Levels Of Understanding
Varying levels of experience reveal varying levels of understanding. What we sow, we reap; and from what we reap, we will then sow. It is our choices that reveal the level of trust we have in the Divine. From those choices our 'lessons' are learned and are lives unfold. ~Dean A. Banks, D.D.
OUR PODCASTERS
by Dean A. Banks, D.D.
Currently Bobby Hinkle, Elizabeth May Sutor and Dean A. Banks, D.D. have uploaded podcasts. Robert Yarbrough will be added in March. Just click on the podcasters placards below and click on the Podcast title. Currently there are five podcasts on Bobby Hinkle's page, one on Elizabeth Sutor's page and nine on Dean A. Banks, D.D.'s page. Stay tuned for more! Thank you for choosing us!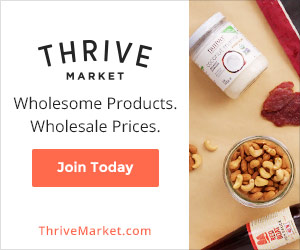 Talks on Spirituality, interviews and book excerpts from participating authors and speakers.