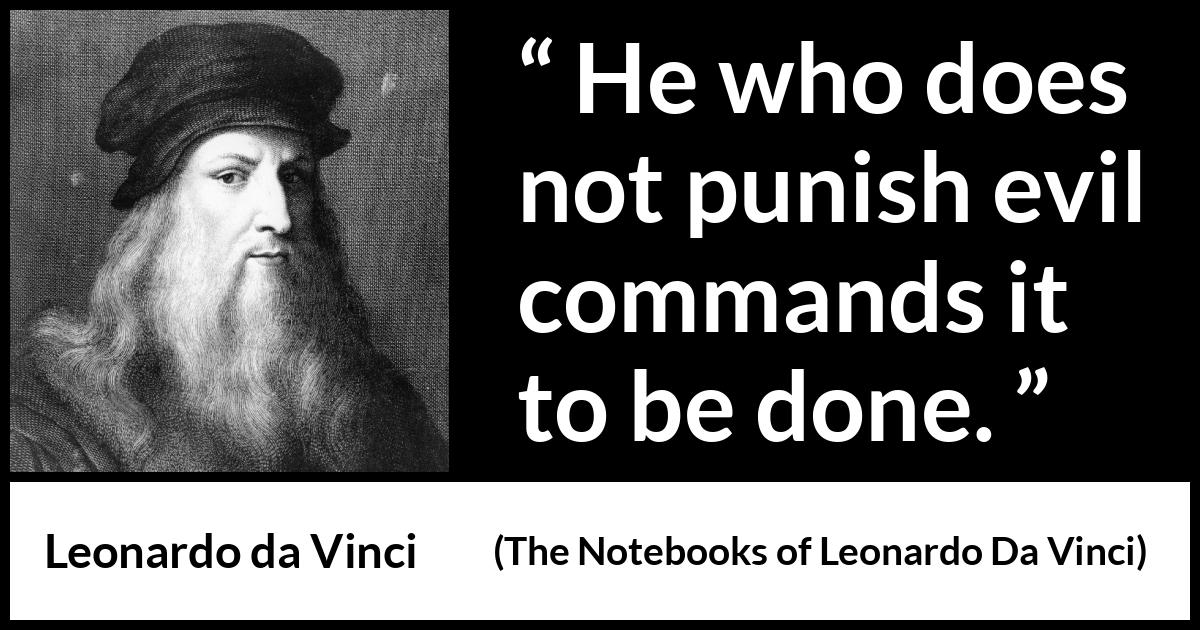 A MOMENT IN TIME

What is a moment? Is it a second of time or a series of seconds that allow you to ponder your thoughts and generate inner feelings? A moment is an indefinitely short period of time; an instant or juncture of importance or consequence; a particular time or period of success, excellence or fame.
A moment is an undetermined period of time where time loses its significance because you are experiencing the feelings associated with your predominant thoughts. It is the awareness of your thoughts that channel those thoughts in subsequent feelings that support your predominant thoughts.
If you continually focus on what you do not want in your life in these moments, what you do want in your life cannot and will not come to you. Why? Because the acceptance of your well-being cannot manifest what you do want when you are continually co-creating what you don't want by dwelling the thoughts and feeling the feelings of what you don't want.
You cannot feel good and bad at the same moment! You can from one moment to the next feel differently, but NOT in the same moment! Moments become seconds, seconds become minutes, minutes become hours, hours become days, days become weeks, weeks become months, months become years and years become a lifetime!
If you spend the majority of your life focusing on the moments of what you don't want in your life, you are co-creating more of the same until you get to the end of your life and wonder why you haven't gotten what you ever wanted!
Go for the good feeling of what you want in every moment of your life and you will be co-creating more of what you do want in your life. It is not that you are physically attracting objects, things and people through a mysterious Law of Attraction; it is because you are allowing your greater good to be a dominant thought and feeling that assures you of fulfilling what you innately desire!
The Law of Allowance is very simple and straightforward; what you allow, you fulfill! Be there in your life's moments with thoughts and feelings of peace, understanding, joy and Divine love and you WILL be completely fulfilled with the manifestations of your inner desires.
You were created to experience health, wealth, prosperity and abundance as your NATURAL state of well-being. Stop interfering with the natural flow of well-being by accepting and fulfilling your erroneous beliefs instead of expecting your deepest Divine desires. Be ye therefore fulfilling! ~Dean A. Banks, D.D.
SITE HOSTING
THE WORLD ACCORDING TO ROGER
VIDEOS
SERVICE IN PRAYER
Elizabeth and I would like to invite you all to our site 'Service In Prayer'. For many months we have been led to offer a way for our online friends to have a forum to share our prayer needs with each other.
The purpose of this website is to connect with one another and share our needs for healing in whatever areas we feel we need. Please visit the website or go to the Facebook forum to post any public prayers on the Wall or PM us for private prayers.
We will pray for you or help you to find Prayer Partners to assist you in healing and realization of your Divine purpose and the unfolding of it in Divine order.
Thank you all for your support, kindness and for blessing us with your ongoing friendship. Peace and blessings to all of you and your families! ~Dean A. Banks, D.D.
OUR PAST ISSUES
Did you miss any of the issues of The Spirituality Post Daily? If so, following are the links to each and every day for you to peruse. Please visit our advertisers and help us to keep going in our service to the spiritual community of souls who long for a greater spiritual perspective on life. God bless you and your families! ~Dean A. Banks, D.D.
SPIRITUALITY GUIDANCE
What is the Spirituality Guidance Channel? SGC is a video portal designed to introduce spiritually inclined individuals to be exposed to spiritual videos, radio, teachers, music, art, books, resources and links from a selected group of teachers and requests from viewers. Each featured coach/teacher will have their own page highlighting any videos, audios, websites or printed material they have produced. This portal will be regularly promoted on the Internet through social networking and targeted marketing channels. Please visit the website at the following address:

http://www.spiritualityguidance.com and email me at webproducer@hotmail.com with any suggestions, links or materials. Thank you for your most courteous participation in this project. I welcome your input. ~Dean A. Banks, D.D.
SPIRITUAL BOOKS
CD/DVD
EBOOKS
WELCOME TO TSP DAILY!
We are so pleased with the success of The Spirituality Post Weekly Online Magazine, The Spirituality Post Daily and The Spirituality Guidance Sunday Morning Service that we have now combined them into a daily online magazine for those involved in Spirituality. Every weekday and weekend we will be featuring the writings and sayings of Dr. Dean A. Banks, D.D. Please come and visit us every day to receive inspiration, guidance and opinion on spiritual and political matters. We would like to thank you all for your support and dedication to the writings and sayings that we feature. May God bless all of you and your families now and evermore! ~Dean A. Banks, D.D.
AN ASSURING CALL
I have just received a call from my long time friend, colleague and mentor, Pastor Dr. Benjamin "Twin B." Brown. He called to assure Liz and me that no matter what the courts, the attorneys and the evil ones are doing that God will reveal their evil when the time is right. He wanted us to know that especially today on Thanksgiving. God bless him! Following is an article on him that was in my book, Spiritual Growth: Articles of Expectation:
"Recently, a good friend of mine celebrated his 80th birthday. Pastor Dr. Benjamin "Twin B." Brown celebrated another year just after the loss of his beloved mother 3 years ago. I have observed this man for many years and have just recently, this year, come to know him as an associate and a friend. His track record of community involvement speaks for itself. For 68 years he has served the Wilmington community. 55 of those years were in broadcasting, 48 years were preaching the gospel and 38 years of teaching our youth the principles of video production in his video production workshops. Over the course of his career he offered assistance to many people and families in this area, receiving over 51 awards for his meritorious service. For 44 years he has offered special services for shut-ins, seniors and the needy. He has received 3 honorary Doctor of Degrees after 48 years as an ordained gospel minister. Pastor Brown was the originator of leased access TV programming now on Comcast Cable Channel 28. His hallmark shows have been the Sunday morning Spiritual Revival Hour (8 AM to 11 AM every Sunday) and Reaching for the Stars Talent Showcase.
Pastor Brown is an extraordinary man. He has had challenges with the cable companies, government bureaucrats, school officials and government agencies for most of his career. His desire and dedication to the youth of our community is unparalleled. His major challenge over the past few years has been to get the City of Wilmington to get Comcast and the school districts to follow through with their contract and commitment to actualize PEG. PEG stands for Public, Education and Government access for the community. So far, Channel 22 in Wilmington broadcasts government related programs to the city. Most of the local school districts have the capability at some schools to broadcast educational programming. Recently, the City of Wilmington has agreed to broadcast educational programming on Channel 22 (however, Comcast has to provide a separate channel for this purpose).
When I was in high school, Rollins cable allowed our video facility at Newark High School to broadcast entertainment and educational programs to the cable franchise territory. Since then, the interest and commitment level hasn't been fully utilized. Also, public access hasn't been fulfilled by Comcast. Public access is free programming on a separate channel than leased access (pay to play). Currently, only 2 channels have been utilized and Comcast's contract is supposed to have 4 channels. Through the efforts of Pastor Brown and LAPA (Leased Access Producers Association), many of these issues and requirements for Comcast have been addressed over the years. However, they have fallen on deaf ears. The school districts, the public and government officials as well as Comcast have done as little as possible to offer quality educational programs to the community.
In an age of information overload, many of our young don't have the opportunity to experience true peace and community involvement. They are distracted by video games, mindless television and non-participatory parenting. Pastor Brown has offered his free workshops to teach these children the skills of video production and the skills of life mastery. Many of his students have gone on to careers in film, television and radio. His instructional legacy has had a positive impact on many young lives. What can we do to help? Visit Pastor Brown's website for the Community Communications Corporation (a non-profit organization). View the history and programming he has to offer the community. Join him in his challenge to train our young with the values of education and community involvement. Donate your time, your talents, or your money. Invest in our youth and help a true hero. Pastor Brown is a role model for persistence and determination, which alone are omnipotent!" ~Dean A. Banks, D.D.
OUR PODCASTERS
by Dean A. Banks, D.D.
Currently Bobby Hinkle, Elizabeth May Sutor and Dean A. Banks, D.D. have uploaded podcasts. Robert Yarbrough will be added soon. Just click on the podcasters placards below and click on the Podcast title. Currently there are five podcasts on Bobby Hinkle's page, one on Elizabeth Sutor's page and nine on Dean A. Banks, D.D.'s page. Stay tuned for more! Thank you for choosing us!
What is the Spirituality Guidance Channel? SGC is a video portal designed to introduce spiritually inclined individuals to be exposed to spiritual videos, radio, teachers, music, art, books, resources and links from a selected group of teachers and requests from viewers. Each featured coach/teacher will have their own page highlighting any videos, audios, websites or printed material they have produced. This portal will be regularly promoted on the Internet through social networking and targeted marketing channels. Please visit the website at the following address:
http://www.spiritualityguidance.com and email me at webproducer@hotmail.com with any suggestions, links or materials. Thank you for your most courteous participation in this project. I welcome your input. ~Dean A. Banks, D.D.
SUNDAY MORNING SERVICE WITH
DR. DEAN A. BANKS, D.D.
Welcome to our new Sunday Morning Service by Dr. Dean A. Banks, D.D.
Every week Dr. Dean will be engaging subjects that are pertinent to your growth and expansion into recognition of; respect to; and communication with your inner spirit.
Please feel free to comment or suggest topics for review. May the Divine always bless you and your families! ~Dean A. Banks, D.D.
CD/DVD
SPIRITUAL BOOKS
APPEARANCES CAN BE DECEIVING
What appears to be miraculous is in actuality Divine order moving natural order to unfold what you observe to fulfill your actualization in direct proportion to your expectation of its occurrence and the allowance of its manifestation. Either every action is miraculous or it is not.
The miracle of life is life itself growing and expanding into what it is expected to become and what is allowed to happen. Seeking supernatural explanations for natural unfolding is like claiming that a wise old bearded man on a golden throne in the sky is gracing you for kissing his posterior and obeying his rules to reap some reward that has been dangled like a carrot in front of a mule to get him to move. If you believe that this is the way life works then I suggest you look into how nature unfolds and manifests whether you participate or not.
Life goes on without your concepts and constructs of its manifestations. Life is. It came out of chaos by congealing and defining organic order from the inorganic raw materials that were doing their dance of energy and matter state change. Is life "a course in miracles" or "a curse in miracles" that unfold in your perceptions? You are what the Divine created you to be. Life out of randomness and chaos in order to look back at itself and proclaim, "I am that, I am."
Be fulfilled in knowing that you are the advancement and culmination of what the omniverse does naturally; even though it appears to be miraculous to your limited perceptions. Divine love is the expression that created of all of life. As above, so below!
Be ye therefore perfect and NOT what others and your perceptions tell you that you are. Be the perfect divine being you were created to be by expecting the best to unfold for you and others and then allowing it to be so. And so it is! ~Dean A. Banks, D.D.
APPLES AND ORANGES
Have you ever noticed that those who speak the loudest in defending their aberrances and proclivities toward justifying the possession of weapons that participate in human violence often argue with 'apples' and 'oranges'? They continually make the argument that the possession of a 'kitchen' or 'lawn' accessory constitutes the ability to injure and harm another individual. When was the last time you saw or heard of someone armed with lawn shears committing mass murder?
If you dig deeper you can see 'who' is the real culprit at play in the use of this form of 'horse' logic; it is the ego. The ego will do ANYTHING to justify its own existence and protect itself from harm with what it 'perceives' as a threat to its self-survival. The operative motivator behind this exposition of using 'apples' and 'oranges' to inflict a shell game on the rest of us is the use of fear.
Fear operates on 'what could happen' and not on what 'might' happen. It jumps to the feelings of experiencing the worst by employing the reverie of negative outcomes and the lack of perceived comfort. It subsequently generates beliefs that get stored in the subconscious mind as reactive emotions. This dance and play of emotions blinds a person to the fact that weapons of any kind 'can' kill another; however, the use of weapons that 'instantly' kill many NEED to be severely regulated to prevent mass death at the hands of unstable, psychotic or criminal individuals.
Their egos are so 'fearful' of any one of these people attacking them or their families that they justify owning and possessing weapons to 'fight back'. This urge to 'fight' creates resistance and the very thing that they fear the most comes upon them. Why? "What your resist, persists." (Carl Gustav Jung). Conversely, what you allow is in the now! If you allow fear to take hold you have lost your own personal battle in your mind and you have created the very thing that you have feared. You have made it real by choosing to fear instead of having faith in the Divine to guide you, protect you and nurture you with Divine love.
You can claim to be spiritual all you want but when you resort to harboring weapons that can stop another from the right to living their own life it reveals that you are not spiritual at all. You are 'claiming' to be and not living in the blessings of spirituality. The blessings of spirituality are the knowing and practicing of Divine love! It is not allowing the ego to reign free but allowing the Divine to do so!
The ego always employs 'horse' logic in its discourse to defend its 'right' over the life and death of another in a quest to protect itself, its family or its property. It truly 'Edges God Out' and takes over the mind, the heart and the body to carry out its will and ensure its self-survival at all costs! When the ego argues 'apples' and 'oranges' know that it's a shell game to distract your attention from what is truly going on; the generation of fear and separation in order to justify its being in command and being able to make decisions over the life and death of another. It is the ego playing God and NOT allowing God to guide you, protect you and ensure your safety.
Argue against this point all you want, but the more you argue, the more you reveal that your ego is in command and NOT the Spirit of God! ~Dean A. Banks, D.D.
ARE WE ALREADY PERFECT?
You are only as perfect as you allow yourself to be. When you choose to ignore the perfection within you and defend falling short of it, it reveals that your ego is lazy, selfish and in command of you.
When you are living from the perfection of spirit you don't gloss over details, you don't dismiss things as being too trivial for your attention and you acknowledge the divinity within all. You identify with your inherent perfection and you strive to express it in every moment of your life.
Anything less than this is operating from the ego. Be ye therefore perfect and live from the perfection at the center of your being. You ARE ONE with the Divine. Live like it!!! ~Dean A. Banks, D.D.
ARE WE LIVING IN DIVINE LOVE?
How do you know when you are living from Divine love? When you give and share peace, understanding, joy and love with others even though you are going through the perception of personal hell.
Operating from Divine love means you forgive yourself and others for aberrant behaviors, you apologize to yourself for your reactions to those behaviors, you give thanks for your awareness in understanding you are Divine love and you share your blessings of Divine love with the entire omniverse.
Living in Divine love is our natural state of existence; if we perceive that we aren't living in Divine love it is because our egos are very good at convincing us that we aren't.
Listen to the Divine emanating Divine love from your heart. That is the true guidance we all need to be perfect in our expression of the truth into reality. Be ye therefore perfect! ~Dean A. Banks, D.D.
VAKMITE
VAKMITE is the coordination of all of these methods into one unified focus of desire. It's practice brings your world into fulfillment!
VAKMITE is the coordination of all of these methods into one unified focus of desire. It brings your world into fulfillment!
https://www.amazon.com/V-K-M-I-T-E-Method-Dean-Banks-ebook/dp/B07287WZY2
WEATHER
VIDEOS
SPIRITUAL BOOKS
DONATIONS
CD/DVD
A PURPOSE DRIVEN AGENDA
In his book, "The Purpose Driven Life", Rick Warren delineates the following 'purposes':
"The Purpose-Driven Life is a manifesto for Christian living in the 21st century...a lifestyle based on eternal purposes, not cultural values. Using biblical stories and letting the Bible speak for itself, Warren clearly explains God's five purposes for each of us:
We were planned for God's pleasure, so your first purpose is to offer real worship.
We were formed for God's family, so your second purpose is to enjoy real fellowship.
We were created to become like Christ, so your third purpose is to learn real discipleship.
We were shaped for serving God, so your fourth purpose is to practice real ministry.
We were made for a mission, so your fifth purpose is to live out real evangelism."
Now, if you accept these 'purposes' you will become 'Christ-like'. Will you? Are your purposes in life external or deep within? Are your purposes based on a second generation book that derives its purposes from another book that was put together by liars and murderers and then declared the 'holy word of God'? Or are your purposes in fact just one purpose of expressing the growth and expansion of the seed that God has placed in your heart? Let's examine each purpose and find out:
Were we in fact created for God's pleasure? Are we simply toys to amuse 'Him"? Or are we truly children of the Most High God whom He created to express His Divine purpose? Is God so vain that He created us to worship Him? Or did He create us to express the Divine purpose He planted in our hearts? The Judeo-Christian viewpoint of God is that He is transcendent AND imminent. He is 'beyond' us, yet 'within' us. If this is so, then why would He imbue 'human' qualities of seeking worship? It is more like He would want us to 'respect' His authority it He truly loves us unconditionally, wouldn't it? Does God have pleasure in us fighting and resolving our differences? Is He THAT petty? I don't think so. It is time for us to grow up and expand our view of the Creator of this massive omniverse and to realize that we cannot explain God in human terms and human understandings.
Wasn't the message of Christ for the Gentiles as well as the Jews? Aren't we all family? If it is 'us and them' there will always be dissension and fighting. When we all begin to accept the realization that we are ALL children of God, we will no longer seek separation from ANYTHING in life and embrace the majesty of ALL creation. True 'fellowship' is to respect ALL of creation and be thankful for it.
Mr. Warren's third purpose is actually our first. To embrace the 'consciousness' of the Christ within each and every one of us. Jesus embodied that 'Christ Consciousness' and showed us that it could 'transcend' death. His message was NOT one of condemnation and SIN, but of eternal deliverance from our 'perceptions' of sin and disharmony. Real discipleship is completely trusting in the Spirit of God to unfold your Divine purpose in Divine order. It is being in a state of Oneness and NOT separation.
Serving God has 'many' definitions. The most important way to serve God is to commune with others and share Divine love. It is NOT being subject to ongoing selfish purposes and agenda manifestations. It is sharing your talents, skills and abilities with those in your world. Our 'ministry' is to live by example and not 'preach' a gospel, or good news, without 'living' it!
Our 'mission' is not to 'spread the word' of a contrived book and set of dictums. It is to give and share love to your neighbor and in turn, to God. Being thankful and grateful for our lives and living peacefully in Divine order. 'Real' evangelism is LIVING in a state of Divine peace, expressing Divine understanding and sharing Divine joy by sharing the 'good news' by example!
Basing your entire life and existence on ANY book or written word is living with SECOND HAND information and NOT communing directly with the Divine. Why do we incessantly defer to what others reveal instead of going within and listening to the Divine Creator of the entire omniverse? Why indeed? ~Dean A. Banks, D.D.
ARE YOU LIKE A FIG TREE?
Are you always settling for less more than expecting the best? Are you so humble that you pass up fulfilling opportunities because you are trying to be 'spiritual'? Do you care more about what others think about your behavior than what you need to do to fulfill your Divine purpose? If so, then it's time for you to have a tune-up.
If you are consistently missing the obvious opportunities in your life for growth and expansion then you are out of alignment with Divine order. You are here for a Divine purpose and it is up to you to actualize that purpose.
When Christ encountered the fig tree that wasn't fulfilling its purpose what did he do? Did he caress it and feel sorry for it? Did he beg God to forgive it and bless it? He cursed it! Why? Because it had been given everything freely from God and did not produce the fruit it was designed to create.
What would Jesus do if he encountered you? Would he caress you and feel sorry for you? Would he beg God to forgive you and to bless you? Would he curse you? You have been given everything freely from God through grace, love and free will to produce the fruit of your Divine purpose. Are you co-creating that right now?
If not, go within and listen to the still small voice of God and receive your tune-up. Align yourself with Divine order every day and reap the benefits of Divine communication. Return to God what he has so graciously given you without a diary of agony and a litany of grief.
If you are consistently saying 'woe is me' you are like the fig tree that is not producing the fruit you were created to express. Stop 'performing' for the world and be honest with yourself. It is your Divine heritage to be the love that created you. Accept it, allow it and be it! ~Dean A. Banks, D.D.
ARE WE ALL BRAINWASHED?
Are we all brainwashed by the ease of access afforded by our technological society? Do we expect instant gratification for reality because we have become accustomed to it virtually? Brainwashing is "a method for systematically changing attitudes or altering beliefs, originated in totalitarian countries; especially through the use of torture, drugs, or psychological-stress techniques. It is any method of controlled systematic indoctrination, especially one based on repetition or confusion: e.g. brainwashing by TV commercials. It is also any instance of subjecting or being subjected to such techniques: e.g. efforts to halt the brainwashing of captive audiences [dictionary.com]." It can also be referred to as being 'psyched' out by someone who has a mesmerizing persona; a Svengali or Bible beating preacher.
These techniques mostly work because the person being influenced subconsciously 'wants' to believe these 'things' are true. An open mind can be both 'good' and 'bad' at the same time depending on a 'gullibility factor'. Most people are gullible because they are too trusting of others or are naive to a deceptive person's motives. Why? Because they do not know how to discern the behavior of others and cannot correctly judge their motives. When we were children we read children's books, comic books or watched 'super human' movies. We fantasized about saving the world or being admired for helping others. This was our egos looking for recognition and admiration. As we grew up we came to learn how to be 'human' and deal with the adult world. In most areas of life we have done this except when it comes to our spirituality.
Many of us still read the religious 'comic books'; the Bible and Quran or any other religious book that claims Literary Authoritarianism. We believe in these stories and accept them as true even though we have no concrete evidence to prove they actually transpired. We choose to have 'faith' and 'believe' that they existed because it comforts our egos and keeps us in mediocrity. Religious texts have become our 'security blankets' that we refer to when things go awry.
But why do we keep looking outside of ourselves for things that can only be found within? We are conditioned or 'brainwashed' by our environments to be compliant with our perceptions of reality. Perception of reality and reality are two different things! Reality exists as an extension of the omniverse just as we exist as an extension of it. Perception of reality is, in reality, a copy of reality that we process in our brains to have meaning for us. The seemingly 'independent' reality becomes subjective to our perceptions after they are 'filtered' through our individual belief systems for validity. If they don't align with our rigid belief systems, whether or not some of the beliefs are accurate or erroneous, we reject or accept what we experience as being relevant or not relevant to our ego-guided self-survival mechanism.
We utilize our 'copies' of reality to determine what our next move will be based on our perceptions of reality and NOT reality itself. We have, in effect, been 'brainwashed' by our perceptions into 'believing' something and not caring whether it is true or not; let alone being valid or not! This is the point where we have brainwashed ourselves into believing that we are not being brainwashed. Our emotional security blankets have made us warm and cozy and we do not want to leave our comfort zones. Years go by and we marvel at what others accomplish and experience while we sit in the security of our own little bubble not even knowing what we are missing by experiencing the true joys in life.
Burst that bubble of being brainwashed into believing that what some 'comic book' says is the truth! Go within and KNOW the truth directly from the Divine and stop allowing your emotions embedded in your belief system to rule your life! Speak from the Divine instead of just believing. Do the greater works that Christ had spoken of and BE the Divine in action! It is our individual and collective destinies! Be diligent and be focused on what is REAL and not what is a copy of reality. Be ye therefore perfect! ~Dean A. Banks, D.D.
CD/DVD
ARE WE PERFECT?
Day after day, post after post and saying after saying we see the suggestion that we are not perfect. Is there honor in claiming that we are not perfect? Is it considered that claiming imperfection is being more spiritual? Or is it a subtle and low key suggestion that reinforces our perceived separation from the Divine? Being perfect means conforming absolutely to the description or definition of an ideal type; excellent or complete beyond practical or theoretical improvement; exactly fitting the need in a certain situation or for a certain purpose; entirely without any flaws, defects, or shortcomings; accurate, exact, or correct in every detail [dictionary.com].
When we allow the flow of Divine love to move through us we are conforming absolutely to the ideal of Divine love; as it flows through us we are the personification of excellence. We are exactly fitting the need for our Divine purpose to be manifested in Divine order. We are in the flow and any shortcomings, flaws or defects are no longer apparent and no longer distract us from our primary focus; sharing Divine love. We become accurate, exact and correct in every detail; we become the expression of Divine perfection.
When we listen to sayings, quotes and aphorisms that suggest or reinforce the fact that we are not perfect beings created perfectly by the Divine, we begin to develop inner beliefs that this is so. When we believe that we are not perfect, we will create ongoing expressions that reinforce those beliefs. Accept your Divine perfection and allow it to flow through you unfettered by the erroneous beliefs that we are not perfect beings created perfectly by the Divine to manifest our Divine purposes in Divine order. The acceptance and allowance of this is NOT ego fooling itself; it is Divine love relaying the truth to your being and bathing you with the essence of the Divine.
When you believe that you are not perfect it is the ego telling you this because it wants you to depend on it for its 'wisdom' and guidance. There is no wisdom with the ego; there is only knowledge and belief that is used to ensure your survival in the physical realm of existence. It you truly want to 'realize' and operate from the Spirit of God within you it is necessary for you to accept and allow your Divine perfection. If you don't, you will continue to live from the ego's guidance and continue in believing its deception that it is correct in believing your imperfection. The most effective tool the ego has is in the belief that you are 'separate' from the Divine. Your acceptance of this is the foothold it gains on maintaining the beliefs that you are imperfect as a being.
You are a spiritual being experiencing life in the physical realm in which you express your divinity through your body by your thoughts, beliefs, words, actions and behaviors. If you believe you are imperfect, then you will express that imperfection to match those inner beliefs. It you believe you are Divinely perfect, then you will express that perfection to match those inner beliefs. To enter the Kingdom of God the key is not in righteous and pious behavior, but by faithing in the perfection of Divine love. If you repeatedly separate yourself from Divine love by defending your beliefs that you are imperfect, then you are, in effect, separating yourself from living in the Kingdom of God.
The Kingdom of God is within you right now and it is the impression of peace and the expression of perfection. Be ye therefore PERFECT, as your Father in Heaven is perfect. Listen, believe and express Divine love; that is living in perfection. ~Dean A. Banks, D.D.
WHAT IS GENIUS?
What is genius? By definition, genius is an exceptional and 'natural' capacity of intellect impressed with intelligence and ingenuity and expressed in creative and original work in science, art, music and humanities. It is the capacity to utilize a 'natural' and inherent insight to observe, collate and evaluate situations, circumstances, events, occurrences and the behaviors of others and to understand exactly what the original motivations and causes were that created these expressions. It acknowledges and accepts the observed 'truth' revealed by the senses.
Johann Wolfgang Von Goethe once said, "The first and last thing required of genius is the love of truth." It takes what appears to be a common and everyday occurrence and awakens us to the marvel underlying its manifestation. Goethe expressed this as follows:" It is the great triumph of genius to make the common appear novel."
Genius invigorates one's being with the confidence needed to succeed, even though it might face many challenges in the expression of being successful; take Dr. Stephen Hawking for example. He was told he would die years ago but his drive and determination to seek the truth of our existence literally kept him alive and 'successful'.
Goethe said, "Beware of dissipating your powers; strive constantly to concentrate them. Genius thinks it can do whatever it sees others doing, but it is sure to repent every ill-judged outlay." A genius implies that in of and as itself, it is special. However, the fact is that we are all special. We all have the capacity to embrace genius when we seek to be greater than we are.
True genius is in mastering the whims of the ego and allowing the guidance from the Spirit of God to fulfill the expectations of our inner desires and manifest our Divine purpose in Divine order. The following statement sums it up: "For a man to achieve all that is demanded of him he must regard himself as greater than he is." ~Johann Wolfgang Von Goethe.
Albert Einstein, the most recognizable embodiment of genius, once said, ""Everybody is a genius. But if you judge a fish by its ability to climb a tree, it will live its whole life believing that it is stupid." He also said, "Genius is 1% talent and 99% percent hard work." Furthermore, Einstein focused on what creates genius in all of us and that is the development and use of our imagination: "Imagination is more important than knowledge. For knowledge is limited to all we now know and understand, while imagination embraces the entire world, and all there ever will be to know and understand."
Through the development and freedom of our imagination, we can begin to observe external patterns and rhythms of the perceived dualistic reality and organize them into a workable model of universal impression and expression of all that exists. Einstein sought, through his genius, a Unified Field Theory (a unification of the General Theory of Relativity and Electromagnetism), or a Theory of Everything (explanation of all physical constants of nature without a basis of nature to be 'fields'), that he never found in his lifetime.
Genius always desires to go one step further in order to discover the truth. It requires us to be committed and to act upon that commitment in a 'timely' fashion. When we move toward the realization of our desire to 'know' and 'manifest' it, it moves towards us concurrently; not because it actually 'moves', but because our awareness opens up from its possibilities into its probabilities.
Once we make the decision to open ourselves up to a greater perspective, things begin to happen that we hadn't considered or even thought were possible. The secret to opening up to your inner genius is to start moving toward it NOW! Genius is fully actualized in being bold enough to trust in the Spirit of God and not get in the way of the manifestation of your Divine purpose being unfolded in Divine order.
Being a genius imbues many characteristics that are developed in you by making the choice to act on them at critical points in your life. Geniuses are NOT born, they are made as once stated by Dr. Alfred Barrious. He further stated that geniuses have 24 characteristics in common and each and every one of us can develop these traits in ourselves. Make that step toward unfolding your inner genius as Goethe revealed in the following statement: "Until one is committed, there is hesitancy, the chance to draw back, always ineffectiveness. Concerning all acts of initiative and creation, there is one elementary truth the ignorance of which kills countless ideas and splendid plans: that the moment one definitely commits oneself, then providence moves too. All sorts of things occur to help one that would never otherwise have occurred. A whole stream of events issues from the decision, raising in one's favor all manner of unforeseen incidents, meetings and material assistance which no man could have dreamed would have come his way. Whatever you can do or dream you can, begin it. Boldness has genius, power and magic in it. Begin it now."  ~Dean A. Banks, D.D.