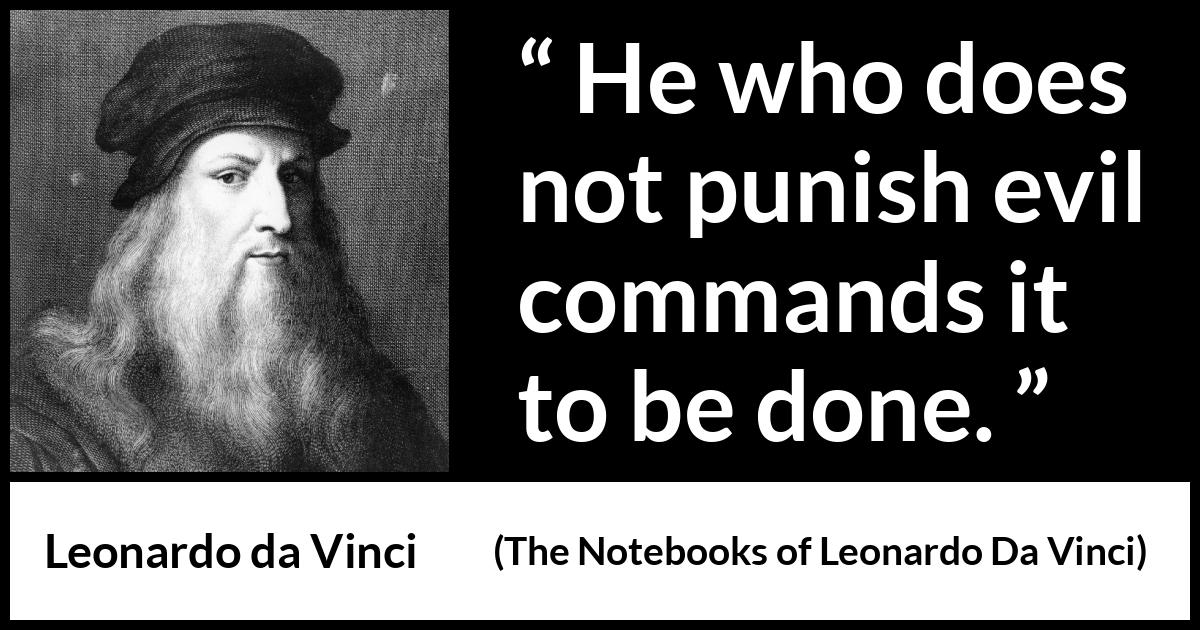 A GREATER PERSPECTIVE

You are correct to believe that there is no way out of this physical experience of the life that you currently have. You are also correct that there are things beyond your ability to perceive and experience because you simply don't sense the entire physical reality.
We are tied to this physical plane by our agreement with each other that it exists. We share common perceptions of this physical plane and either agree or disagree as to the depth and meanings of our perceptions.
What's truly important is not what we believe we experience but how we feel about how our experiences contribute to unfolding our Divine purposes in Divine order. If we feel unfulfilled it's an accurate indicator as to the fact that we are not aligned with Divine order. If we feel fulfilled we are aligned with Divine order and we perceive the bounty of the omniverse unfettered by erroneous beliefs.
Our brains fill in the blanks in our perceptions in order for us to resolve our experiences into something that we can understand. In essence, we create electro-chemical copies of reality in our brains that we perceive as reality. It is in how we feel that actually manifests our reality because we subsequently choose the thoughts that are necessary to move forward and allow the complete unfolding of our Divine purposes in Divine order.
Our interactions with others and our ongoing choices of Ego or Divine guidance create the 'feelings' that we use to truly know if we are living from selfishness or the spirit. Choosing Divine guidance is always the best way to proceed because it takes into account the 'greater' picture of the omniversal unfolding in Divine order.
The perceptions of our egos are extremely limited and are focused on self-survival only. It is a viewpoint from the valley and NOT a viewpoint from the mountaintop. When you spend your life operating from a greater perspective, you are more likely to experience the feelings of Divine alignment instead of ongoing ego frustration.
As always, it is your choice. Make it a good one. ~Dean A. Banks, D.D.
SITE HOSTING
THE WORLD ACCORDING TO ROGER
VIDEOS
SERVICE IN PRAYER
Elizabeth and I would like to invite you all to our site 'Service In Prayer'. For many months we have been led to offer a way for our online friends to have a forum to share our prayer needs with each other.
The purpose of this website is to connect with one another and share our needs for healing in whatever areas we feel we need. Please visit the website or go to the Facebook forum to post any public prayers on the Wall or PM us for private prayers.
We will pray for you or help you to find Prayer Partners to assist you in healing and realization of your Divine purpose and the unfolding of it in Divine order.
Thank you all for your support, kindness and for blessing us with your ongoing friendship. Peace and blessings to all of you and your families! ~Dean A. Banks, D.D.
OUR PAST ISSUES
Did you miss any of the issues of The Spirituality Post Daily? If so, following are the links to each and every day for you to peruse. Please visit our advertisers and help us to keep going in our service to the spiritual community of souls who long for a greater spiritual perspective on life. God bless you and your families! ~Dean A. Banks, D.D.
SPIRITUALITY GUIDANCE
What is the Spirituality Guidance Channel? SGC is a video portal designed to introduce spiritually inclined individuals to be exposed to spiritual videos, radio, teachers, music, art, books, resources and links from a selected group of teachers and requests from viewers. Each featured coach/teacher will have their own page highlighting any videos, audios, websites or printed material they have produced. This portal will be regularly promoted on the Internet through social networking and targeted marketing channels. Please visit the website at the following address:

http://www.spiritualityguidance.com and email me at webproducer@hotmail.com with any suggestions, links or materials. Thank you for your most courteous participation in this project. I welcome your input. ~Dean A. Banks, D.D.
SPIRITUAL BOOKS
CD/DVD
EBOOKS
WELCOME TO TSP DAILY!
We are so pleased with the success of The Spirituality Post Weekly Online Magazine, The Spirituality Post Daily and The Spirituality Guidance Sunday Morning Service that we have now combined them into a daily online magazine for those involved in Spirituality. Every weekday and weekend we will be featuring the writings and sayings of Dr. Dean A. Banks, D.D. Please come and visit us every day to receive inspiration, guidance and opinion on spiritual and political matters. We would like to thank you all for your support and dedication to the writings and sayings that we feature. May God bless all of you and your families now and evermore! ~Dean A. Banks, D.D.
ALL REVELATIONS
ARE DIVINE GIFTS
Leave your prejudices, dogmas and erroneous beliefs at the door. You are welcome in my life when your mind and heart are open to learning, growing and expanding. If you aren't, I wish you well on your path.
It is up to me to decide whom I interact with just as it is up to you to decide that as well. When someone is closed and unwilling to learn it reveals that they are secure in their comfort zone and don't desire to break free from their self-imposed mediocrity. They view the world as they 'believe' it to be and not how it is.
I welcome those who challenge what I say, write or reveal. For in the challenge we all learn what is real and truthful. However, when someone says, "It's in the Bible" as their only evidence without knowing where it is in the Bible or from whence it came, I seriously doubt their veracity and their intelligence.
Research everything before you speak it, write it or reveal it. Know the facts and not the opinions of others. Temper your revelations with the understanding that if they are truthful they will withstand any and all scrutiny.
Don't fear what has been revealed to you. Think about it, feel it, know it and be it. It was given to you for a purpose that will become apparent to you when you focus on the context in which it was revealed to you.
All revelations are Divine gifts that guide you on your path. Follow that guidance and step confidently even though you might not know the way. ~Dean A. Banks, D.D.
A LONG TRIP UP AND DOWN
What happened when Andy Rooney went to heaven? When Andy Rooney encountered St. Peter he said, "Why is it that the line is so long? I want to get to my next assignment and set up my office. I never waited in lines this long on earth!
And what is that you are wearing, St. Peter? You would think that since you are in charge of the pearly gates you would have been adorned with better garb. And I have a protest; there are no pearls on the pearly gates! Is that truth in advertising?
I bought into this heaven concept expecting to see pearls and I see rusted iron. Where's your quality control? I see I have my work cut out for me. Where do I go next, St. Peter?" St. Peter responded, "The down elevator on the left." ~Dean A. Banks, D.D.
OUR PODCASTERS
by Dean A. Banks, D.D.
Currently Bobby Hinkle, Elizabeth May Sutor and Dean A. Banks, D.D. have uploaded podcasts. Robert Yarbrough will be added soon. Just click on the podcasters placards below and click on the Podcast title. Currently there are five podcasts on Bobby Hinkle's page, one on Elizabeth Sutor's page and nine on Dean A. Banks, D.D.'s page. Stay tuned for more! Thank you for choosing us!
What is the Spirituality Guidance Channel? SGC is a video portal designed to introduce spiritually inclined individuals to be exposed to spiritual videos, radio, teachers, music, art, books, resources and links from a selected group of teachers and requests from viewers. Each featured coach/teacher will have their own page highlighting any videos, audios, websites or printed material they have produced. This portal will be regularly promoted on the Internet through social networking and targeted marketing channels. Please visit the website at the following address:
http://www.spiritualityguidance.com and email me at webproducer@hotmail.com with any suggestions, links or materials. Thank you for your most courteous participation in this project. I welcome your input. ~Dean A. Banks, D.D.
SUNDAY MORNING SERVICE WITH
DR. DEAN A. BANKS, D.D.
Welcome to our new Sunday Morning Service by Dr. Dean A. Banks, D.D.
Every week Dr. Dean will be engaging subjects that are pertinent to your growth and expansion into recognition of; respect to; and communication with your inner spirit.
Please feel free to comment or suggest topics for review. May the Divine always bless you and your families! ~Dean A. Banks, D.D.
CD/DVD
SPIRITUAL BOOKS
ALIGNING WITH NATURAL ORDER
In 2004 the Hubble Telescope peered out at Orion and took a time lapse photograph over a period of 11 days. When the picture was analyzed the furthest objects appeared to have a mysterious red glow. What does that mean? According to the Doppler Effect it means that all of the galaxies at the very edge of the universe are moving away from us. In other words, the omniverse is 'expanding'.
As we grow in the understanding of our immediate, global and omniversal environment, we come to see that everything is expanding. Growth and expansion is the 'direction' in which the omniverse moves and exists.
Our perspective is the only thing that can speculate on an eventual reduction and contraction of what we experience. Everything is composed of waves of energy that demonstrate a peak and a valley simultaneously know as crests and troughs. They do not exist without each other. In order for something to be 'up', there must be a 'down'. For something to be 'hot' there must be a 'cold'. In order for something to be 'far', there must be some 'close'. These perspectives are the sensory conclusions of 'projected' opposite pairs in the perceived dualistic reality.
Our outer experience reflects our inner perspective as we derive meaning from sensing our environment. We experience events, occurrences, situations, circumstances and the behavior of people and 'things' in our environment and filter those experiences through our individual belief systems to 'make sense' of it all.
Our belief systems are forged by past experiences that we have accepted as real. Most often, they are rigid and unyielding. Our beliefs take a stance that 'this is the way it always will be' and refuse to change their viewpoints because it will make us feel 'uncomfortable'. We begin to 'fear' change because our beliefs give us security and comfort.
In essence, what we believe filters our experience with a skew that 'bends' reality, much like the way gravity 'bends' the space-time continuum. It is as science has discovered through quantum mechanics, the point where the 'observer' views the omniverse as 'particles' instead of waves. It is a deterministic viewpoint that we surmise as being correct simply because we participate in the growth and expansion of our environment.
For us to derive our individual meaning of life we have to be an integral part in that meaning; otherwise, why do we even exist? The ego has to justify its own existence and it conveniently 'bends' the facts to suit its purpose in self-preservation. Originating out of the reptilian brain its mission is self-survival and propagation of the species. It seeks to grow and expand from itself in order to justify its own existence.
We have grown and expanded as a 'species' and as we experience more and more of life we move from the ego-child 'viewpoint' through our current adolescence into becoming an adult. The adult perspective is recognizing the Spirit of God within all of existence and simply 'allowing' it to unfold natural order by understanding Divine order. We are a part of this 'omniversal' clock which ticks out our experience each and every day. If we react and resist what it reflects we lose our alignment with Divine order.
If we proact and allow what it reflects we align ourselves with the eddys and currents of Divine order moving and influencing natural order. Forcing experiences to occur co-creates ripples that bounce off and distort the natural progression of Divine order. Gently massaging the inherent results of Divine order align ourselves with its natural flow in growth and expansion of all of life. Every day alignment with natural order and most importantly, Divine order, affords us the ability to flow naturally in the eddys and currents of unfolding experience.
How do we align ourselves? By recognizing the Source of all existence through prayer and visualizing; listening to the Source through daily regular meditation; and serving others in the unfolding of natural order. Participate in the unfolding of Divine order into natural order by aligning yourself every day through an ongoing experience of Divine love actualizing your Divine purpose. Feel the motions of the omniverse and enjoy the ride! ~Dean A. Banks, D.D.
ALLOWING OTHERS
TO STEAL YOUR JOY
Are you permitting others to steal you joy? Are you feeling great and someone else tries to make you feel guilty because you feel good? Are they saying that you are being selfish because you choose to experience joy while others are suffering?
In everything that happens to us we have choices to make. Do we internalize our experiences and create emotions that drive us to either worry about what 'might' happen or be confident in what we know 'will' happen!
In other words, are we in command of our feelings or are our feelings in command of us? Do we operate from faith in the Divine by trusting completely or do we operate from fear by doubting in ourselves enough to let the imposed guilt of others stifle our progress?
When we accept and believe in the guilt that others impose on us we are allowing them to steal our joy. What right do we have to be joyous when the rest of the world appears to be suffering? Who do we think we are, anyway? Do we think we are better than others? Or is it that we simply KNOW that we have everything to be thankful and joyous for because we understand just whom and what we are in the grand scheme of things?
When others try to convince you that you have no right to be joyous just thank them graciously, pray for their understanding and move on. The truth is that it is THEY who have no right to impose their limited, subjective and personal viewpoint on you simply because you are experiencing joy. They want you to be 'like them' for them to feel secure in their viewpoint of the world. It is a selfish act and you should have nothing whatsoever to do with them and their ego trying to control, dominate and manipulate who and what you are.
Never let anyone steal your joy; it isn't worth it. It is more important to be truthful than polite, in control rather than being controlled and joyous for your blessings rather than worrying about 'what if'. When you take the 'what if', let it go and follow Divine guidance you are being true to yourself AND others. Be ye therefore perfect! ~Dean A. Banks, D.D.
WEATHER
VIDEOS
SPIRITUAL BOOKS
DONATIONS
CD/DVD
ALL WE HAVE IS NOW!
All we have is NOW! We can reflect on the past and meditate to release its stresses in order to accept the current conditions we are experiencing. We can refract on the future and contemplate its possible stresses in order to reject possible conditions that could arise in preventing our vision from manifesting. Or we can just allow what is going on NOW to fill us with Divine love by concentrating on the blessings in our lives, meditating to relieve the perceived stresses of our past and contemplating our possibilities into probabilities. This creates a dynamic state of allowing the unfolding of the realization of our Divine purpose in Divine order in our immediate future.
We exist in the NOW and we perceive the movement from our past into our future in the perceived dualistic reality. We project our understandings of the perceived dualistic reality into its dynamic illusion in order to affect our 'world'.
In reality, we only have what we perceive is occurring from moment to moment. Moments turn into minutes, minutes into hours, hours into days, days into weeks, weeks into months, months into years and years into lifetimes.
Are you expressing what you were created to contribute to the growth and expansion in this world? Have your moment to moment realizations yielded the inspirations necessary to drive you into expecting the Divine desires in your heart? Or do you just dismiss them and live in mediocrity because you doubt your ability, worry about what 'might' happen to disillusion you or fear what you perceive as the 'unknown'? If so, then it's time for you to drop all of your doubts, worries and fears and completely trust in the Divine to guide your thoughts, beliefs, words, actions and behaviors toward the actualization of your innermost dreams.
The Divine created you to manifest those dreams and it is YOU that hasn't effectively acted upon them. It is you that hasn't had the faith to follow through to their complete realization. It is you that hasn't seen the reality of the Divine within you to co-create the fulfillment of your Divine purpose in Divine order.
The YOU is the smaller ego self that chooses to protect itself from any physical, emotional, mental and spiritual harm. In its zeal to protect, it constricts. In its love of self, it denies SELF. In its desire to please itself, it dismisses your Divine desires.
Don't allow your smaller self to steer the wheel alone. It cannot see beyond itself in order to grow and expand. It does not care about what happens to others. It only does what is necessary to protect itself and ensure its own survival.
Prayer is the first step that tells the smaller self that there is a Divine reality beyond its own purview. Meditation is the second step that tells the smaller self to listen to the still small voice of the Divine within. Service is the third step that shares the guidance from the Divine into contributing to the growth and expansion of all. Realization of your Divine purpose is 'following through' with the co-creation and is the final step that allows the smaller self to see that it is a part of a grander scheme and not an isolated island in a sea of obscurity.
Be the divine creation that you are by living in the NOW and co-creating a future where we all live in peace and harmony through understanding and sharing love with all. It all begins when you live in the NOW! ~Dean A. Banks, D.D.
A LONG HARD LOOK
Alright, let's strip away all belief for a moment and take a look at our lengthy history as a civilization.  Whether you believe the myth of Adam and Eve or the Darwinian explanation of genetic mutations and survival of the fittest, let's take a discerning eye at who we are, what we are, where we came from, how we got here, when we got here and why we are here now.
Who are we? Are we individuals seeking our own self-survival, or are we part of a collective of individuals growing and expanding within our communities? Have we learned from our collective past who we are? Are we currently sheepherders living from day to day to survive in the wilderness? Or are we technologically enabled individuals that are discovering a new sense of community through social networking?
We have the resources available to us to know just how the omniverse works and that it has existed beyond our comprehension to explain it. Our sheepherder ancestors did not know what we know and explained things as a result of seasonal experiences, societal interactions and relegating what was unknown to a deity far off in the heavens. We have grown in our knowledge of time and space and some have discovered the hidden wisdom and intelligent design in the omniverse. Some believe that our lifetimes are limited. Some believe that we die and change form and continue to exist and some believe that when we die it is all over.
What are we? We have come to know more about what we are as well. We are electro-chemical conglomerations of trillions of cells working in tandem and being mostly water-based. We interact with our environment and electro-chemical interactions in our brains create thoughts, feelings, beliefs, words, actions and behaviors. We look into the mirror of the omniverse and see ourselves as human beings in physical forms and call this reality; when in actuality, some believe that we are seeing the reflections of the projections of our inner spirit. Others believe that we are reflections of a deity's projection and still others believe that our consciousness is a result of our brains existing in a temporal environment.
Where have we come from? We have come into existence on this planet and have used its resources to survive and thrive as a species at the expense of other living beings and the planet's natural resources. We have discovered the inner workings of the deepest levels of observed existence without knowing exactly how it all came into being. Were we created here? Did we evolve here? Or were we the result of other living beings interacting with already existing species on this planet?
How did we get here? We theorize as to how things came into existence and use the principles of experiential unfolding to replicate the expressions of certain physical laws. We don't exactly know how and why magnetism works; however, we wouldn't have most of the technology we use regularly without harnessing the forces of magnetism. Just because we don't know how it works doesn't stop us from using it to our mutual benefit. We have a host of theories from creation to evolution to alien insemination as to how we have gotten here. We don't know exactly how, yet we survive and thrive as a species.
When did we get here? Some believe we have always existed here from simple life forms evolving into more complex ones. Others believe we were created in seven days from a deity hovering over the waters. Still others believe that we were deposited by or inseminated by alien life forms on a spatial road trip. Our history reveals more fighting, resisting and death seeking due to misunderstandings, conflicts and familial hatred. It is amazing how we have even survived our own lust for power and dominance.
Why are we here now? We are here because we have access to the most powerful force in the omniverse; a force that guides us to seek peace, understanding, joy and love. It is the power of love that we 'feel' in our hearts when we allow ourselves to experience order amid chaos, listening amid the noise, happiness amid the confusion and seeking the love of that which is beyond our comprehension.
Do you listen to and believe what someone 'observed' and surmised thousands of years ago and allow it to determine your life right now? Do you base your life on some book written by men with agendas over feeling the love in your brother's and sister's hearts? Do you insist that what you believe is more correct than what someone else believes and you will do whatever you can to prove them wrong by intimidating, demeaning and rejecting their experience in order to prove yourself right? If you do, then you haven't learned a thing about the quality of life and the strides we have made as a collective civilization.
Your viewpoints are NOT the be all and end all of life. They are your OPINIONS of it and should always be relegated to sharing and not IMPOSING their content on others. When you step into the realm of convincing, converting or coercing others into believing what you believe is the truth, you have dismissed love from the equation; DESPITE your beliefs as to why you are trying to convince them. See beyond your vain attempts at control, domination and manipulation of what others believe in order to elevate your perception of just whom and what you are. You are a child of the omniverse looking back at itself in wonder. Be open and appreciate life for what it is and NOT what you want it to be. Be ye therefore caring and fruitful! ~Dean A. Banks, D.D.
CD/DVD
ALTERING YOUR PERSPECTIVE
One night before a battle in the Civil War a lone soldier began to sing out with his tenor voice, "There's no place like home." Within minutes he was joined by a chorus of voices in the Confederate side. Soon after, on the other side of the river Union soldiers began to echo the voices they heard. Their perspective was one of fear and impending death yet one lone voice altered, if just for a few moments, their perspective. Your point of view is so integral in your outlook on life. Where is your point of view? Do you take a stance based on facts, beliefs or what someone else has told you how it is? Examine where it is you are coming from and where it is you want to go. Select a perspective based on where it is you want to go.
There is an old story about the two hunters who were on opposite sides of a hill. A big dog ran down the hill in between both of them chasing a bird. When the hunters got together and talked about the dog running down the hill their stories were a bit different. One hunter said it was a yellow dog, but the other said it was brown. They argued because their perspective was different. Prior to running down the hill the dog rolled in the mud on one side and when the mud dried he appeared to be brown. Both hunters were correct in their observation that it was a big dog; they just differed in what color the dog appeared to be. It's the same with religion and God. Most spiritual people agree that there is a God; they just differ in how He appears to be to them. Appearances are deceptive because they are based on our limited sensory input. We cannot see beyond an octave of frequencies. We cannot hear beyond 7 octaves of frequencies and we cannot smell, touch or taste beyond an octave of frequencies.
Perspective can be further illustrated by the story of the glass being half empty or half full. If the glass started out being empty, and water is poured in half way, it is half empty. If the glass started out being full and water is removed half way down, then it is half full instead of being half empty. This analogy could be turned into an endless loop argument but suffice it to say that one's expectations of the end result are what determine one's perspective. What are your expectations of your end result? Do you declare every day that it is going to be a great day or a lousy day? Do you set the intentions of your day to derive positive results or do you simply wait for someone to tell you who or what to believe in? Are you an active participant in your life or a passive acceptor of the way it is?
When you think positively about your outcomes and expect the best result it is impossible for the results to turn out badly. When you consistently feel badly about something does it ever turn out good for you? Examine the converse and realize that your mind is a broadcast mechanism that directs electrical energy in your brain and manifests exactly what you are consistently focusing on. Are you focusing on health, wealth, prosperity and abundance or are you focusing on illness, poverty, lack and limited resources? When negative thoughts appear in your mind just change the channel. Don't accept their possible outcomes as true.
Your feelings are your emotional guide to let you know how to proceed. If you are feeling badly about occurrences in your life then project positive outcomes from these occurrences. Don't accept that just because it appears to be bad, that's the way it will turn out! We are all designed to be healthy, wealthy, prosperous and abundant. Don't allow the possibility of other than that to be the resultant outcome. Change your thought channel from doom and gloom to peace and actualized potential. Christ gave us the authority to speak greatness into our lives! "Verily I say unto you, If ye have faith, and doubt not, ye shall not only do this which is done to the fig tree, but also if ye shall say unto this mountain, Be thou removed, and be thou cast into the sea; it shall be done (Matthew 21:21).
When you focus on positive states of mind, give attention to these states and consistently practice changing your attention to positive outcomes, the Law of Attraction yields to your command and brings about the positive state your desire. Just like when you succumb and give your attention to negative thoughts and practice these debilitating reactions leads to the desired outcome of lack and limitation. You have control over your reactions and your pro-actions. Expectation creates an exact match of what you expect. Expect only the best in your life and tune out the outcomes that don't match your positive intentions. ~Dean A. Banks, D.D.
ALWAYS TEST FOR VERACITY
Those who blindly accept what they read, hear or feel without testing its veracity are opening themselves up to misinterpreting what the truth reveals. We sometimes don't receive the truth in flashes of divine insight but get it in palatable chunks of information that we need to absorb emotionally before we can understand the whole picture.

As the truth unfolds in our understanding we build upon what it reveals in accordance with our inner and outer experiences. To say that a religious book is right without looking from whom and where it came, testing its veracity with life experience and understanding the context in which it was presented is complete and utter foolishness. It is a stand made on belief and not fact.

If you test the validity of the tenets of a religious book and it reveals a deeper understanding of what you have already experienced, then its principles are sound and on solid ground. However, if that same book teaches in any way that we should NOT love one another for any reason, then what it says is suspect at best. ~Dean A. Banks, D.D.
VAKMITE
VAKMITE is the coordination of all of these methods into one unified focus of desire. It's practice brings your world into fulfillment!
VAKMITE is the coordination of all of these methods into one unified focus of desire. It brings your world into fulfillment!
https://www.amazon.com/V-K-M-I-T-E-Method-Dean-Banks-ebook/dp/B07287WZY2