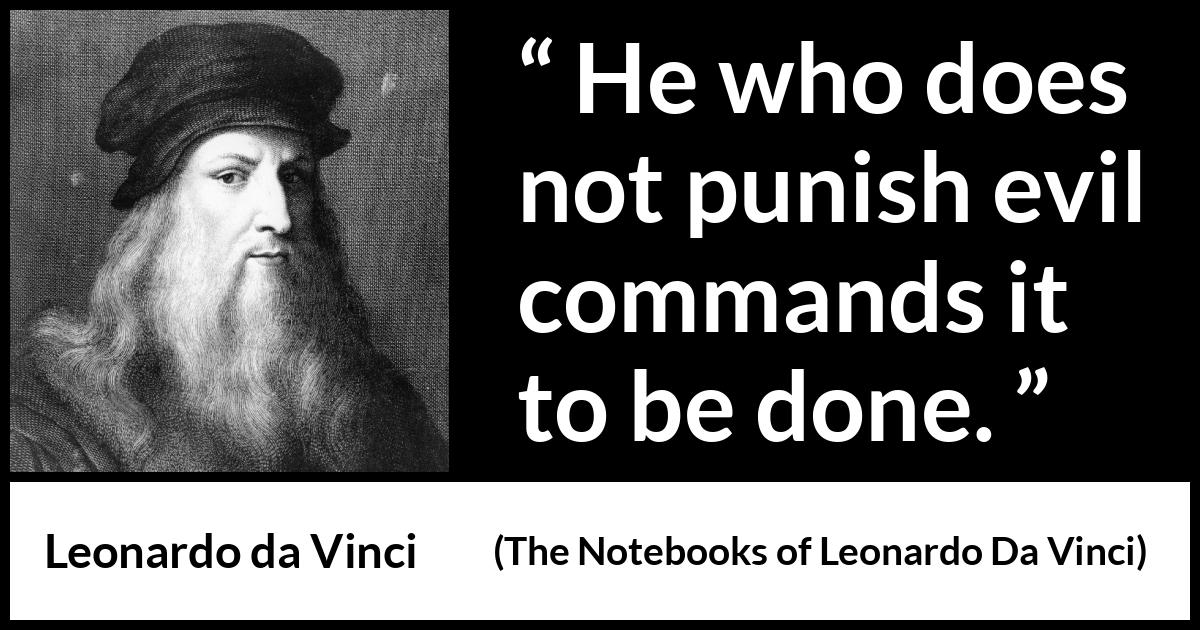 JEFF BELYEA, Ph.D.

I came to know Jeff Belyea's work through Bobby Hinkle's book, "Me and Friends." After reading his writings I immediately requested his friendship on Facebook. I have been reading Jeff's well thought out and informative articles for years now. It was my morning inspiration and he always left me with something interesting to think about. Please visit his site and view his book, Sunrise At Two Lions. Jeff was the Living @ WOW! Seminar leader and host of Enlightened Healer Symposium Florida in 2009. He passed away a few years ago.
His best selling written works include "Taming The Lions of Fear & Doubt", "Out of The Blue" and "4 Motivational Mini-Journal/Pocket Diaries." Jeff is an Artist, Author, Speaker, Seminar Leader and Meditation Teacher. In Jeff's own words, "I am an artist, writer, personal coach and a meditation teacher. The paintings, books, seminars and meditation teachings on my sites are the fruits of a long-term meditation practice. It is my belief, born of experience, that once we tap into that inherently beautiful, peaceful, joyful, and mystical place within each of us, we are capable of truly inspired work - from successful works of art to success in all aspects of our life, and the achievement of our most cherished hopes and dreams...and able to experience Living @ WOW!"
He concludes, "The core purpose of my art, writings, and teachings is to offer visual, verbal, and meditative guidance to tapping into our own inner magic - the critical first step that makes everything else possible. Do you have a goal in mind?
Please visit his page on the Spirituality Guidance Channel and view his videos. ~Dean A. Banks, D.D.
SITE HOSTING
THE WORLD ACCORDING TO ROGER
VIDEOS
SERVICE IN PRAYER
Elizabeth and I would like to invite you all to our site 'Service In Prayer'. For many months we have been led to offer a way for our online friends to have a forum to share our prayer needs with each other.
The purpose of this website is to connect with one another and share our needs for healing in whatever areas we feel we need. Please visit the website or go to the Facebook forum to post any public prayers on the Wall or PM us for private prayers.
We will pray for you or help you to find Prayer Partners to assist you in healing and realization of your Divine purpose and the unfolding of it in Divine order.
Thank you all for your support, kindness and for blessing us with your ongoing friendship. Peace and blessings to all of you and your families! ~Dean A. Banks, D.D.
OUR PAST ISSUES
Did you miss any of the issues of The Spirituality Post Daily? If so, following are the links to each and every day for you to peruse. Please visit our advertisers and help us to keep going in our service to the spiritual community of souls who long for a greater spiritual perspective on life. God bless you and your families! ~Dean A. Banks, D.D.
SPIRITUALITY GUIDANCE
What is the Spirituality Guidance Channel? SGC is a video portal designed to introduce spiritually inclined individuals to be exposed to spiritual videos, radio, teachers, music, art, books, resources and links from a selected group of teachers and requests from viewers. Each featured coach/teacher will have their own page highlighting any videos, audios, websites or printed material they have produced. This portal will be regularly promoted on the Internet through social networking and targeted marketing channels. Please visit the website at the following address:

http://www.spiritualityguidance.com and email me at webproducer@hotmail.com with any suggestions, links or materials. Thank you for your most courteous participation in this project. I welcome your input. ~Dean A. Banks, D.D.
SPIRITUAL BOOKS
CD/DVD
EBOOKS
WELCOME TO TSP DAILY!
We are so pleased with the success of The Spirituality Post Weekly Online Magazine, The Spirituality Post Daily and The Spirituality Guidance Sunday Morning Service that we have now combined them into a daily online magazine for those involved in Spirituality. Every weekday and weekend we will be featuring the writings and sayings of Dr. Dean A. Banks, D.D. Please come and visit us every day to receive inspiration, guidance and opinion on spiritual and political matters. We would like to thank you all for your support and dedication to the writings and sayings that we feature. May God bless all of you and your families now and evermore! ~Dean A. Banks, D.D.
OUR PODCASTERS
by Dean A. Banks, D.D.
Currently Bobby Hinkle, Elizabeth May Sutor and Dean A. Banks, D.D. have uploaded podcasts. Robert Yarbrough will be added soon. Just click on the podcasters placards below and click on the Podcast title. Currently there are five podcasts on Bobby Hinkle's page, one on Elizabeth Sutor's page and nine on Dean A. Banks, D.D.'s page. Stay tuned for more! Thank you for choosing us!
What is the Spirituality Guidance Channel? SGC is a video portal designed to introduce spiritually inclined individuals to be exposed to spiritual videos, radio, teachers, music, art, books, resources and links from a selected group of teachers and requests from viewers. Each featured coach/teacher will have their own page highlighting any videos, audios, websites or printed material they have produced. This portal will be regularly promoted on the Internet through social networking and targeted marketing channels. Please visit the website at the following address:
http://www.spiritualityguidance.com and email me at webproducer@hotmail.com with any suggestions, links or materials. Thank you for your most courteous participation in this project. I welcome your input. ~Dean A. Banks, D.D.
SUNDAY MORNING SERVICE WITH
DR. DEAN A. BANKS, D.D.
Welcome to our new Sunday Morning Service by Dr. Dean A. Banks, D.D.
Every week Dr. Dean will be engaging subjects that are pertinent to your growth and expansion into recognition of; respect to; and communication with your inner spirit.
Please feel free to comment or suggest topics for review. May the Divine always bless you and your families! ~Dean A. Banks, D.D.
CD/DVD
SPIRITUAL BOOKS
JUST JUDGMENT
The Divine Infinite Spirit possesses life completely. Our Creator has given life to each one of us to elevate our minds to the consciousness of the Christ where we KNOW we are One with the Divine. We do this by opening our hearts to the still small voice of God each and every day. We have the authority through the presence of Christ within each and every one of us to JUDGE because we need this trait to be aware of what is life debilitating and what is life giving and to align ourselves with what supports life.
We are in essence dead to the Christ within when we live our lives solely from our egos. We are in our own personal graves of consciousness when we don't trust in God. When we hear the still small voice of the Divine guiding and directing us and obey Divine guidance, we are participating in the growth and expansion of all life.
When we seek to undermine, hurt or deprive our fellow humankind of any of God's freely given blessings, we are living from our egos and will be judged by others for our aberrant behavior. Our egos cannot do anything to contribute to the growth and expansion of others; it is the Spirit of God within that shares love to all.
Our egos witness our environments and judge; if they are guided by the Christ within, their judgment it JUST!!! Why, because we are not seeking the will of the ego to protect us at all costs but the will of the Spirit of God that has allowed the presence of the Christ within us to shine forth into the world.
The Christ within does NOT project judgment from the weakness of our egos within; it uses judgment to guide us through our lives to affect the world with growth and expansion for all. ~Dean A. Banks, D.D.
KNOWING OR BELIEVING?
When you believe, you accept what your senses have told you and the feelings that have arisen from your observations. When you remove your erroneous beliefs, you transcend into what the Divine is telling you and you know just what your being is here to express.
How do you get there? By examining and testing your beliefs and going deep within to hear the still small voice of the Divine every day. As musicians practice their instruments to attain mastery of their instruments you must do the same with your being.
Your spirit expressing itself through your body (instrument) creates a song in the omniverse that reflects what you are expressing. Are you expressing harmony or dissonance? Rhythm or mistiming?
Remove that which makes your 'song' unintelligible and disjointed. Embrace that which centers and relates to all. Be ye therefore perfect! ~Dean A. Banks, D.D.
JUMPING ROPE
"Jumping rope is a great way to sneak in a workout without taking too much time. Jumping at a moderate pace can burn anywhere between 11-15 calories per minute and if you keep your heart rate up and get in the range of 100-120 jumps, then you can actually burn between 20-25 calories per min. Depending on your body weight the amount of calories burned will vary. All you'll need is about 15 minutes on most days of the week and you'll be torching away those calories to a leaner you. It will bring out the child in you too!" ~ Roseanne Colonna Venturino
Roseanne Colonna Venturino continued her new feature on the Spirituality Guidance Channel. She is an NASM Certified Personal Trainer/Group Fitness Instructor/Figure/Bikini/Model Divisions Competitor and Writer has agreed to allow us to feature her Easy Access Exercise Tips on the channel. We are so excited to welcome Roseanne as the goal of all of our participants are to balance mind, body and spirit into a working whole that blesses our world with health, wealth, prosperity and abundance. Periodically, Roseanne shared her powerful tips to get in shape at home without having to buy a membership at a gym. Roseanne once said, "Live Strong! Express yourself and remember: Only you can give yourself permission to feel inferior.
We need to find enough inner strength to determine our own self worth and not be dependent on another's judgment of our accomplishments." Roseanne understands the average person's busy day and offers ways to get in that necessary exercise to maintain a state of ongoing health. Following, are Roseanne's goals in exercise: "My goal is to reach out to those who have lost hope and need to find a sense of belief in themselves. I believe we all can achieve a healthy and fit lifestyle and feel good about ourselves. A happy mind starts with a healthy body. I believe that all things are possible. I believe that in order to attain anything you must never give up nor give in. The inner strength that we gain from life's struggles becomes our source of power for achieving a wonderful life. I believe that experience is our greatest teacher and that we should look toward the future with knowledge you've gained from the past. Never be afraid to be who you are and learn not to judge others until you've walked in their shoes."
Roseanne was living proof that we can be the best we can be and dedicate our lives to maintaining our health. Please visit the Spirituality Guidance Channel and click the link "Featured Teacher" or go to the "Teachers" button and click on Roseanne Colonna Venturino. Be prepared to make simple and easy steps to getting in shape and maintaining it. Thank you, Roseanne, for bringing value to our channel! Roseanne, to our great dismay, passed away a few years ago. ~Dean A. Banks, D.D.
JULIE COX
The following is excerpted from Julie Cox's Press Release on her book, "I Ordered My Future Yesterday":
"I Ordered My Future Yesterday" is the heartwarming and inspirational memoir of Julie Cox, a woman who overcame great obstacles to become a successful entrepreneur.
Cox lived at the garbage dump of the Subic Bay Naval Base in the Philippines for two years. At the age of 15 she was raped as well as diagnosed with leukemia. She was raped again at 24 and this time left for dead, and pregnant. Deciding to have the baby instead of having an abortion, she gave the baby up for adoption – 14 years later she would be reunited with her biological child. Her father gambled away her family's land, but Cox got it back with more land to boot. She loved the family land and the pristine waters running through it. Surviving poverty, two rapes and a bout with leukemia, nothing could stop Cox. Still building on her success, she is halfway to becoming financially independent. She's well on the way to realizing all of her dreams. This is the story of how she did it. It is also the compass and roadmap for how readers can do it too. "Even if you're broken, negative, bitter and depressed," says Cox, "nothing can stop you from finding your destiny!"
Julie Cox is a woman of great courage and perseverance. As a young woman from a poor family she emigrated from the Philippines and worked a number of side jobs such as a nanny-housekeeper. She would eventually go on to establish a successful career at Fortune 100 company. She is now an entrepreneur and the proud owner of "Fil-Am Garden Resort" located in the Philippines. Cox is a philanthropist and environmentalist. She is married to Lou Cox and divides her time between the United States and the Philippines.
Please visit her page on the Spirituality Guidance Channel and view his videos.. ~Dean A. Banks, D.D.
WEATHER
VIDEOS
SPIRITUAL BOOKS
DONATIONS
CD/DVD
LEARNING THE TRUTH
What is the process of learning the truth? Is it something you sense, intuit, think about or feel? Is it varying combinations of these ways of experiencing reality? Furthermore, are our attitudes toward the external world and our attitudes concerning how we live our lives from our inner world revealing whether we are living from our egos or from the Spirit of God?
Carl Jung delineated a system of looking at how we interact with our environments. We are either extraverting or introverting and move between these two states in experiencing reality. Following is an explanation of his observations with my additions of the mental and spiritual senses that don't 'appear' to be physical:
Extraverting and Introverting
When you deal with the world outside of yourself, you are extraverting. Associated activities are: talking to other people, listening to what others are saying, carrying out mundane activities and performing tasks for a desired purpose. When you deal with the activities of thoughts and ideas in your mind, you are introverting. Associated activities are: reading a book, thinking about what you want to say or do, being aware of how you feel and thinking through a problem in order to understand it. A balance between extraverting and introverting keeps us in sync with our body and mind.
Sensing and Intuiting
When you sense something you use your five physical senses to see, hear, smell, taste or touch something. Associated activities are: tasting food, noticing changes in your environment, memorizing items and following steps in a plan. When you intuit something you generate abstract possibilities from gathered information beyond your five physical senses; mentally (psychically; 6th sense) or spiritually (7th sense). Associated activities are: coming up with new ways of doing things, thinking about future implications of current actions or inactions, perceiving underlying meanings and motivations of what people say or do and seeing the bigger picture. When you are relying solely on your five physical senses you are 'extraverting' and when you rely on more than your five physical senses and utilize your 6th and 7th senses you are 'introverting'. A balance between sensing and intuiting keeps us in sync with our inner and outer environments.
Thinking and Perceiving
When you think about something you are using your mental processes of logic and reason derived from your physical observations and subsequent perceptions of your environment. Associated activities are: researching options and determining who has a stake in the game concerning the presentation of facts, doing the right thing whether or not we like it, choosing not to overindulge and establishing guidelines and methods for performing actions and behaviors. When we feel about something we are using our pre-programmed beliefs (6th sense) or spiritual values (7th sense) to make decisions that affect our well-being and the well-being of others. Associated activities are: deciding to do something because we like it, refraining from saying something that will upset others, deciding to not do something because of the 'vibe' of the environment and deciding to be in proximity of loved ones. A balance between thinking and feeling keeps us in sync with our logical conclusions, reasonable assumptions, emotional beliefs and spiritual values.
Judging and Perceiving
When you judge something you are using your own standards of thinking, feeling, believing, speaking, acting and behaving to determine what others 'should' be doing to be accurate, factual, orderly and resolved. Associated activities are: making 'things to do' lists, scheduling things in advance, forming and expressing judgments on others behaviors and bringing closure to an issue so that you can move on. When you perceive something you are being flexible and spontaneous to your experiences in your environment. Instead of 'judging' thing on your own standards, you 'discern' things based on 'how they are' and not how you 'believe they 'should' be'. Perceivers allow things to be 'open-ended' without having to be resolved. Associated activities are: postponing decisions to be open to other options and possibilities, acting spontaneously, deciding what to do as you are doing it (as opposed to doing it with a plan; 'riding the crest of the wave', so to speak) and doing things at the last minute. A balance between judging and perceiving keeps us in sync with our own accepted standards and the standards of others that perhaps we haven't considered that could yield more effective results in our lives.
Learning the truth requires us to be open and receptive to it. Following is a plan where we can all benefit from the discernment of the truth despite our ego's yearnings to control, dominate and manipulate it to our own end:
1.         Question everything – Questioning our experiences is the heart of truth seeking. No matter what we experience we need to not jump to conclusions based on partial information. Always question authority, family, friends, co-workers, bosses, religious leaders; in other words, question all of our experiences because we don't always see the entire picture.
2.         Investigate the evidence – Go to the library after you search the Internet to determine whether the evidence we have discovered is viable, probable and mostly, factual. Don't accept everything that we are told as being true as being true.
3.         Consider the source – Who is funding the research studies that we have discovered that are presenting the 'facts' in a form that leads us to 'logical' conclusions? Do they have an agenda? If so, what is that agenda? If not, then why are they presenting these 'facts' in the first place?
4.         Discern more than judge – Discernment has no personal agenda like judging does. Discerning means to evaluate the facts without a personal skew on whether or not the facts meet with our own personal value system.
5.         Determine conclusions – After observing, perceiving and evaluating the facts 'separate' from our own belief and value systems, we can come to conclusions that are taking everyone into consideration.
By understanding how we interact with our environment in the gathering, evaluation and implementation of information, we can more effectively make sound decisions based on how these decisions affect everyone and NOT just ourselves. We are NOT islands existing in a sea of delusion. We are interconnected, interdependent and interspersed with talents, skills and abilities that we all need to mutually survive, strive and thrive in our environment. ~Dean A. Banks, D.D.
LEGAL SYSTEM CORRUPTION
IN THE STATE OF DELAWARE
Do you believe that if you tell the truth no matter what that you will be heard and respected? Do you think that being truthful and honest will yield the results that you believe should be realized? Perhaps it is true where you live but in my experience it does not in the State of Delaware.
Being truthful doesn't seem to do any good. The legal system in Delaware is so crooked and money driven it is despicable. Every judge and government official are in bed with each other and they don't give a rat's ass about anyone but themselves. They play their legal games and act so capricious it's unbelievable. The only state that is more corrupt and worse is Louisiana.
From the investigators in law enforcement to the prosecutors to the judges themselves it is one agenda; run the person through the legal system and bleed them dry! It isn't about justice; it's about how much money they can suck from you. The government here is trying to act like a business more than a government and they are failing miserably.
We have a decent and honest Governor and Lt. Governor who do their best to help their constituents. However, the rest of the system is so blatantly corrupt and self-serving it is truly despicable. Do you think I'm being too harsh? Perhaps, but when I have told the truth time and time again and they keep telling me that I am mistaken there is a major reality problem afoot.
It's all $$$ driven and since I won't play their game by their rules they try to thwart me at every turn. I will NOT give in. I will NOT swallow their lies. It is NOT my ego fighting them; it is my commitment to the truth of the Spirit of God that will ultimately win out. I only have to stick to the truth and be patient. The best offense is not a fighting posture, but a loving posture.
My dedication to the truth and love is the best way to live my life and to effect positive change. Sooner or later everyone will know just how corrupt they are and they won't have a choice but to change for the better. Don't allow any legal system to squelch the truth for profit. They are wrong and you are not when you live by the truth, for the truth and in the truth. ~Dean A. Banks, D.D.
CD/DVD
LEARNING TO ALLOW
This is an omniverse of multilevel causes and effects. Energies that are unseen affect things that are seen and vice versa. We are taught throughout our lives that we need to 'earn' respect. We need to behave in certain ways to demonstrate just how 'righteous' we are; it is the behaviors that express our supposed intent. However, in a closed system of rewards and punishment, we are caught up in an illusion of supposed opposites. We live within the extremes of the perceived dualistic reality and express our behaviors originating with our intent. If our intent is based on 'earning', we are caught up in the concepts of reward and punishment and stuck on the never ending wheel of the perceived dualistic reality.
In order to truly experience inner fulfillment and the outer manifestation that massages our true 'intent', we need to realize that our actions have absolutely NOTHING to do with our experiences of health, wealth, prosperity and abundance. Our actions are the 'result' of the 'tone' or vibration that we project. If we project control, domination and manipulation, we will attain the results of those projections. We might 'get' what we want for a season, but we will continually have challenges in maintaining what we have gotten. If we project allowance, surrender and innocence, we will attain the results of those projections as well. We will align ourselves with the flow of Divine order and experience and learn to trust the Divine completely.
We have all learned it is honorable, respectable and acceptable to 'earn' instead of learning how to simply trust in the Divine. What we learn contributes to our belief system and repeated thoughts that are accepted as true become our beliefs. We need to remove ourselves from the dualistic concept of 'earning' and replace that concept with an understanding of Divine allowance. Make the decision to experience what you know you desire in your heart and allow it to happen. Cut off any other perceived possibilities that lead to worry and focus on allowing the Divine to manifest your destiny.
Any perception of having to struggle comes from and acceptance of unworthiness. We are all worthy of the best in life because we are children of the Most High and NOT worthless slugs that crawled out of primeval slime. We are dynamic co-creators of the Divine endowed with powers of divinity to 'rearrange' the energies and matter present in this omniverse to fulfill our Divine purposes in Divine order. Everything you ever needed, wanted, desired and expected to happen is right here, right now. All we have to do is identify our destiny with what we experience and feel the joy of experiencing the fulfillment of what we desire.
Our brains project one-tenth of a second into the future what we 'perceive' will happen and align our bodies to anticipate what will happen as a matter of course. We are creatures who automatically create based on what we believe will happen. Why not create based on what we 'know' will happen by trusting completely in the Divine to manifest our destiny? When we choose to live by our beliefs instead of what we know, we are holding ourselves back with our own thoughts and feelings from experiencing our own divinity and powers of co-creation.
How we emotionally and physically react to our experiences reveals the thoughts we have held as true in our minds and hearts. How we mentally and spiritually proact reveals this as well. Life is an experience that we should enjoy and not regret. Feel the beauty and smell the roses; don't perceive life as a struggle but a roller coaster ride! Anticipate the best and stop worrying about what you think 'might' happen. Trust in the Divine with your heart and KNOW what will happen! Feel good about your life and your experiences no matter how they make you feel and you will transcend the hamster wheel of 'earning' your way.
Stop earning and start allowing. It is what makes you free, honorable and respectable with your intent and what guides your behaviors to express that intent consistently. Be ye therefore perfect! ~Dean A. Banks, D.D.