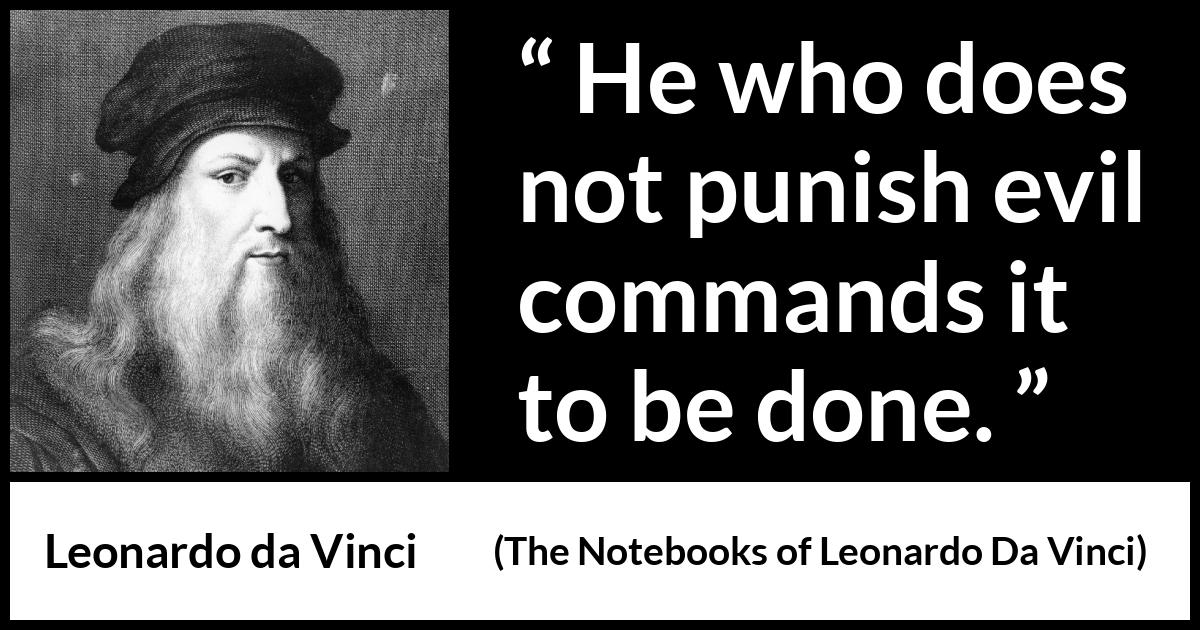 I LOVE YOU

When someone says, "I love you", does that actually mean that they fulfill a part of you that you perceive that you need or is it that you want to fulfill a part of them that you 'hope' they will perceive?
Being 'in (romantic) love' with someone else means that your feelings are so overwhelming that you feel the need to act on them immediately. It is a surge of emotions that drives your every thought, word, action and deed to fulfill your desire to be with them.
What happens to someone 'in love' that discovers that this need was only a perception on their part that occurred at some time in the past and no longer applies? They either try to recapture this 'feeling' of longing and passion or they seek it elsewhere.
Why do some people do this? Is it because their passion, longing and advances are not being met favorably? Or is it because they are reaching for something to 'fill the gap' that they are perceiving in themselves?
Whatever it may be when a person is looking outside of themselves to experience what they perceive as 'love' they will never truly find it. They will convince themselves that they 'have' it when in reality they are just 'believing' that they have it.
Life and romantic love evolve from one experience to another in a 'mutual loving relationship' with two people who are mature enough to understand that each other are not the 'be all and end all' of everything. It means that you experience joy every day with that person no matter what befalls both of you and you develop a deep feeling of 'spiritual' certainty in Divine order because of your bond.
Your Divine purposes become intertwined in a dance of Divine love. Your hearts operate truly as One! Being in love is the one of the greatest experiences any one of us can have and it allows us to touch the heart of the Divine.
Be thankful for that love and for your partner. Be willing to go out of your way to nurture them, show them tenderness and help them fulfill their individual purpose. It is why they are there with you and it why you are there with them.
Live in joy every moment and be thankful for the shared experience of growth and expansion together. Peace. ~Dean A. Banks, D.D.
SITE HOSTING
THE WORLD ACCORDING TO ROGER
VIDEOS
SERVICE IN PRAYER
Elizabeth and I would like to invite you all to our site 'Service In Prayer'. For many months we have been led to offer a way for our online friends to have a forum to share our prayer needs with each other.
The purpose of this website is to connect with one another and share our needs for healing in whatever areas we feel we need. Please visit the website or go to the Facebook forum to post any public prayers on the Wall or PM us for private prayers.
We will pray for you or help you to find Prayer Partners to assist you in healing and realization of your Divine purpose and the unfolding of it in Divine order.
Thank you all for your support, kindness and for blessing us with your ongoing friendship. Peace and blessings to all of you and your families! ~Dean A. Banks, D.D.
OUR PAST ISSUES
Did you miss any of the issues of The Spirituality Post Daily? If so, following are the links to each and every day for you to peruse. Please visit our advertisers and help us to keep going in our service to the spiritual community of souls who long for a greater spiritual perspective on life. God bless you and your families! ~Dean A. Banks, D.D.
SPIRITUALITY GUIDANCE
What is the Spirituality Guidance Channel? SGC is a video portal designed to introduce spiritually inclined individuals to be exposed to spiritual videos, radio, teachers, music, art, books, resources and links from a selected group of teachers and requests from viewers. Each featured coach/teacher will have their own page highlighting any videos, audios, websites or printed material they have produced. This portal will be regularly promoted on the Internet through social networking and targeted marketing channels. Please visit the website at the following address:

http://www.spiritualityguidance.com and email me at webproducer@hotmail.com with any suggestions, links or materials. Thank you for your most courteous participation in this project. I welcome your input. ~Dean A. Banks, D.D.
SPIRITUAL BOOKS
CD/DVD
EBOOKS
WELCOME TO TSP DAILY!
We are so pleased with the success of The Spirituality Post Weekly Online Magazine, The Spirituality Post Daily and The Spirituality Guidance Sunday Morning Service that we have now combined them into a daily online magazine for those involved in Spirituality. Every weekday and weekend we will be featuring the writings and sayings of Dr. Dean A. Banks, D.D. Please come and visit us every day to receive inspiration, guidance and opinion on spiritual and political matters. We would like to thank you all for your support and dedication to the writings and sayings that we feature. May God bless all of you and your families now and evermore! ~Dean A. Banks, D.D.
IN THIS MOMENT
When will you truly wakeup? When will you realize that you have everything you need to become who and what you were created to be within you right now? When will you stop hindering your progress with erroneous beliefs, negative thoughts and endless worry? When? When you take a deep breath and experience this moment completely!
All you truly ever have is THIS moment. Allow it to pass through you in peace and experience the truth of Divine presence expressing Divine love to manifest your Divine purpose in Divine order. When you dam up the flow you are attempting to control that which cannot be controlled. Allow that which is edifying you to move you divinely; no choking, bottlenecking or constriction.
As you try to selfishly hold that which blesses all it slips right through your illusive grip and leaves you with the tension of implementing control, domination and manipulation. Live and let live by letting go of what you 'feel' is correct in favor of what you 'know' is correct. You cannot 'control' Divine order but you can immerse yourself in it when you stop trying to make things happen in your favor.
Sit comfortably in your boat and stow the oars that you use to steer and move ahead. Allow the current of Divine order to move you in the slipstream and act when you are guided to, not when you 'believe' you should. The more you 'try' to 'control' the flow, the more its guidance to fulfillment will elude you.
Be ye perfect and allow perfection to flow through you every moment of your life. May you be guided in perfection, to live in perfection and express perfection. Peace. ~Dean A. Banks, D.D.
IN THIS MOMENT, REFRAIN
In this moment you have created everything in your life and can now reflect on it. Are the reflections clear? Or are they nebulous? You are in a place right now where you can choose to be whom and what you were created to be; right here, right now.
All of your past experiences have been in how to handle this moment. Why don't you listen to the silence, see the stillness and feel the peace of this moment? Is there ANYTHING more important than this moment? The NOW is where you make the choices to unfold your Divine purpose in Divine order. What choices are you making?
Are you fulfilling your Divine purpose? Are you paying attention to the unfolding of the Spirit of God within you? If you aren't, it's OK. The first step is to recognize this and the next is to act accordingly to become whom and what you were created to be.
Trust in Divine guidance and traverse the journey from self to SELF and experience the peace, joy and understanding of complete and utter fulfillment. Thank you, God, for this awareness. Thank you for your ongoing blessings in my life. ~Dean A. Banks, D.D.
IT'S ALL HERE
When you feel you are the farthest from the truth it is in reality that you are closest. How can this be? Isn't this a paradox? Not quite. You see, in your perception of being far away lies the opposite dynamic state of being very close.
The omniverse is expressed in waves which incorporate crests and troughs inextricably tied to one another. They exist as polar opposites but do not exist without each other. What is projected from what appears close is reflected from the farthest point, and what is appears to be reflected from the farthest point is projected from what appears to be close.
The appearance of everything that exists in the perceived dualistic reality is only known to us by the generated electrical copies we perceive as reality in our brains. When we close off our perceptions in the outer world and go deep within our beings we 'escape' from our brains producing copies of reality and we experience our inner reality as our deepest inner truth.
The key is that what you feel is a result of what you observe being compared to what you have previously learned. Your beliefs come from repeated thoughts that you have harbored from the experiences you have lived. When your perception of reality contrasts with what you believe your ego follows your beliefs over reality. It does this to protect you, ensure your safety and keep you in your comfort zone.
When you go deep within in meditation you transcend what your senses reveal and align yourself with your Divine inner peace. Deep within you is a place of no fear, no Satanic influence, no derision, no hatred, no anger and only Divine love.
No matter what anyone or any book that espouses Literary Authoritarianism tries to tell you about going within and being peaceful in union with the Divine, reject it outright. It is nothing but those who don't understand the truth of the Spirit of God trying to convince you that God is outside of you and NOT deep within you.
Why would they do this? Because if you know God is within you they have no purpose in your life to suck the life out of you by being your middleperson between you and God. It is a scam of omniversal proportion to distract you from the truth and validate their existence.
Live from the Spirit of God within and don't listen to those who don't have a clue of the truth in the existence the Spirit of God within. If anything is truly 'Satanic', it is the belief that you are separate from God and not one with the Divine. Be an adult and lead by the truth instead of being a child that follows in fear. ~Dean A. Banks, D.D.
OUR PODCASTERS
by Dean A. Banks, D.D.
Currently Bobby Hinkle, Elizabeth May Sutor and Dean A. Banks, D.D. have uploaded podcasts. Robert Yarbrough will be added soon. Just click on the podcasters placards below and click on the Podcast title. Currently there are five podcasts on Bobby Hinkle's page, one on Elizabeth Sutor's page and nine on Dean A. Banks, D.D.'s page. Stay tuned for more! Thank you for choosing us!
What is the Spirituality Guidance Channel? SGC is a video portal designed to introduce spiritually inclined individuals to be exposed to spiritual videos, radio, teachers, music, art, books, resources and links from a selected group of teachers and requests from viewers. Each featured coach/teacher will have their own page highlighting any videos, audios, websites or printed material they have produced. This portal will be regularly promoted on the Internet through social networking and targeted marketing channels. Please visit the website at the following address:
http://www.spiritualityguidance.com and email me at webproducer@hotmail.com with any suggestions, links or materials. Thank you for your most courteous participation in this project. I welcome your input. ~Dean A. Banks, D.D.
SUNDAY MORNING SERVICE WITH
DR. DEAN A. BANKS, D.D.
Welcome to our new Sunday Morning Service by Dr. Dean A. Banks, D.D.
Every week Dr. Dean will be engaging subjects that are pertinent to your growth and expansion into recognition of; respect to; and communication with your inner spirit.
Please feel free to comment or suggest topics for review. May the Divine always bless you and your families! ~Dean A. Banks, D.D.
CD/DVD
SPIRITUAL BOOKS
IN HONOR OF WOMEN ON
WOMEN'S DAY
International Women's Day: March 8
When men stop dictating rules, regulations and laws to women about THEIR bodies, perhaps we will become a CIVILIZED society where mutual respect is of paramount import to everyone! ~Dean A. Banks, D.D.
In a debate there are different ways to respond to the argument your opponent introduces. When you answer the question presented by your opponent directly, your opponent can then respond directly or attack your character to initialize an emotional response in you and the audience. This is known as an 'ad hominem' attack; it is a Latin expression meaning "to the man." An ad hominem argument is one that relies on personal attacks rather than reason or substance [dictionary.com]. If your response is skewed based on how you look at and feel about women and their role in society, then your response is said to be 'ad feminam'. Now, let's look at what has happened recently about women's reproductive rights. Ad hominem and ad feminem attacks and responses have proliferated from both sides of the issues. Why? To generate an emotional response in you in order to get you out and vote for the candidate who aligns with your view on women's rights. If we strip away the emotion completely, we can see the 'real' picture. Each one of us has a body that we live our lives in and most of us believe we have a right to treat this body as we so choose. No one has the right to inflict their will on anyone else to manifest their agendas. Murder is illegal and punishable by death in some cases because it involves someone making the choice to deprive another of their right to their own life. Rape is illegal and punishable in our society because it involves someone forcing their will upon another and violating their body. For a man to decide how a woman should treat her body is NOT coming from experience but from supposition. He does not have a female body and has NO right to choose how to treat that body because he does not live in that body. Women, and women alone, have the right to choose how they will live in their bodies and should not live in fear of persecution as a result of their choices concerning their bodies. Sandra Fluke stood up for herself against the bigot Rush Limbaugh and his ad feminam attacks on her. She rose to the occasion and stood her ground. She is a true 'shero'! Her acceptance and dedication to 'owning' her body over the agendas of men who have NO clue what it is to be female is inspiring. Much like the civil rights movement was inspiring. My shero when I was a child was Rosa Parks. She was so tired after working hard one day that when she was told to give up her seat and move to the back of the bus so that a white person could take her seat she said, "No!" We all need to say NO to bigotry, sexism and those who foster separation of the races. We all bleed, breathe and exercise the three 'S's every day. We might appear different on the outside but we all have the Spirit of God on the inside. Identify with the Spirit of God and live from that center. Then, and only then, will we be able to see things as they are and NOT how others 'color' them to be. Always seek fairness for all people on this earth; we are all connected and deserve each other's respect, consideration and love. ~Dean A. Banks, D.D.
And to think, some man wrote this being 'inspired' by God. I don't think so! More like some man trying to instill fear in women so that they would be subservient to men. Remember, when this was written women were chattel to be bought and sold at their father's discretion. To all those who believe this horseshit I have one thing to say, "Grow the f**k up! ~Dean A. Banks, D.D.
Equality will become a way of life when the sanctity for all life and its many manifestations is recognized, respected and loved for being exactly what they are. Men and women need to value, dignify and support the differences in each other while action on each others' strengths and building up each others' weaknesses. We all need to take the possibility of equality into the realm of probability by acknowledging our differences as individual strengths and allowing our shortcomings to develop into a collective awareness of fulfilling the mutual goal of living in peace with all of life. We have been given the dominion over life on this earth and it's about time we accept the responsibility of moving toward ongoing and everlasting peace through the recognition and implementation of the equality of all living beings. ~Dean A. Banks, D.D.
Are we truly a United States? Hardly. Are we a Republic? Definitely. Are we one nation under God? Whose God? The Christian God? Are we indivisible? Ask the secessionists. Do we have liberty and justice for all? Or just the lily white land owners?
The Bill of Rights protects us from being 'forcibly' told to comply with ANY nationalistic agenda. When it was originally written it only applied to white male land owners; not African Americans and women! It was a way of ensuring their dominion over anyone else.
I've always said, "It's a good thing that women don't have good memories; if they did, none of us would have been born! " ~Dean A. Banks, D.D.
Nomad: What is that unit?
Spock: That unit is a woman.
Nomad: A mass of conflicting impulses.
~Star Trek: The Original Series, Second Season, Episode 37: The Changeling
Old sexist observation:
Men: Hit the beach, kill the enemy, raise the flag, drink a beer.
Women: Observe the beach, feel out the enemy, browse the enemy's stronghold and smile; a man will then buy her a beer. ~Anonymous (smart move!)
I am only the reflection of the love that my mother first showed me, my wife now gives me and all you share with me every day! If it weren't for the love of women I wouldn't have come to embrace my feminine side. The side that nurtures, supports and enlightens. Thank you all for sharing what comes naturally! ~Dean A. Banks, D.D.
We are living in a time where women need to stop living under the wings of men. Women have their own wings and need to put them into action in order to soar above the fray. We are all human beings and have the same capabilities that are expressed by our learned values. Value freedom, liberty and manifesting your Divine purpose perfectly in this world and you will kiss the clouds with your Divine greatness. See you in the heavens!!! ~Dean A. Banks, D.D.
Within a woman is the solace of nature. Her abilities to nurture, comfort and understand refine the harshness of blind assertion. Without women men would fight to the death and stand alone wondering what they had done. It is the feminine side in all of us that seeks life over death. Develop that side to create peace on earth and good will to all humankind. ~Dean A. Banks, D.D.
Whoever observes their environment and composes anything in verbal terms or written form uses a combination of their understandings of life based on their observations, what they feel in their hearts and think in their minds and what behaviors have worked or not worked in their lives. They forge agendas based on their experiences and interactions with events, circumstances, occurrences, situations and people. It's their own individual perception of reality expressed into communicating with others. It is then filtered by others' belief systems and accepted as the truth or not, based on the interpretation of the observer. Most of the scripture have been written by men and their perspectives and agendas were very different than that of women. The male ego is more concerned with hitting the beach, killing the enemy, raising the flag and celebrating the victory. The female ego is more concerned with feeling the beauty of the beach, understanding the enemy, sharing the victory and celebrating life and peace for all. As general as this might seem it is chemically based androgen/estrogen dominance, reactive thoughts to those predominant chemicals and the pain or pleasure that results from acting on those thoughts and feelings. If more of the scriptures were written by women we might not have fought so many wars in the name of peace and love. The balance between the two outlooks is the only way to maintain peace. ~Dean A. Banks, D.D.
Generally speaking, men learn at an early age to avoid physical pain by expanding their agility. They purposefully avoid emotional attachments because they don't generally know how to handle them. One thing about women is that they will never forget the emotional pain of betrayal. However, some of them do forget the physical pain of childbirth; if they didn't, some of us would have never been born! ~Dean A. Banks, D.D.
Mothers remember, when you are gone from this earth your voice and life lessons will still echo in the heads of your children. And when they smile they will feel your spirit everlasting. ~Dean A. Banks, D.D.
Intense feelings are sometimes very difficult to bear. They seem to mask themselves with more feelings that hinder your spirit. Yet, within this malaise of emotional pain therein lies a glimmer of hope. That one drop of spirit that says, "It's OK; it's all in Divine order." I remember my mother saying to me, "Que Sera Sera" when I was a boy. I felt her presence again when my dear little pet friend passed on. I received a warm glowing feeling that they are both alright. That feeling didn't lessen my pain of loss, but it did give me some peace. As with all things time will lessen the pain and all that will remain will be the peace and knowing that I was blessed by the almighty to have been able to love; to feel that connection with another living being. I know my lost loved ones are in the bosom of the Lord and I know I will feel their presence in my spirit forever. Thank you God for blessing us all with your love and Divine order. ~Dean A. Banks, D.D.
In honor of the memory of my Mother and my brother I am sharing a picture of her and my brother Charles. Both have passed on and both have taught me invaluable lessons of love. When I was very young and in pre-school in Vermont (1958) I noticed that the only black child there was playing alone and no one would play with him. I became his friend and the other white kids ridiculed me and would no longer play with me. I went home and told my mother and she asked me one question. She said, "Is he your friend?" I said that he was and she said, "Then don't let what anyone else says come between your friendship." She spent most of her life teaching her children about love. There isn't a day that goes by that I don't miss her. She lived a long life until age 90 but had to hear before she died that her first child, Charles, died when he was 68 from heart surgery complications. Charles was my eldest brother and used to make the time when he was in the Navy to come and visit me and take me kite flying. We would make the kites from scratch and go to the beach or a field and fly them. He was a kind and gentle man who always told me to be honest, dedicated and forthright. I miss him too. My sister Kathee gave me this picture with the poem "I Am With You Always." When I am tired and distraught I read this poem, look at their picture and know they are always with me. Thank you Mom and Charles for all of the love you gave me and how you taught me to love no matter what I may experience in my life. You are with me always. ~Dean A. Banks, D.D.
When I was growing up my Mom always taught me to smile. She said that no matter what will happen in my life l should always smile. I asked her, "Why?" She said, "Because it shows that you trust God and that you are happy with what He gives you." I was a little perplexed by this answer but it stayed with me. It wasn't until I grew up and learned exactly what that meant that I understood the power of a smile. In fact, to this day I feel my mother's spirit every time I smile. It was her everlasting gift to me. When we smile we are sharing the presence of God within us. It is our physical expression that speaks volumes to the world and calms our bodies. No matter what happens choose to smile. It will turn things around. It takes 62 muscles to frown and 26 to smile. It is less physical effort and produces enormous benefits; benefits for you and for others! No down side! This Mother's Day give the gift of a smile to everyone. Spread happiness in the world every day with the simplest and most effective of gifts; your smile.
To all the mothers in the world today: Love your children with all of your heart. It will teach them the expression of the presence of God within them and guide them to a Oneness in spirit that they will carry with them the rest of their lives. Happy Mother's Day! ~Dean A. Banks, D.D.
As you remember your mother this Mother's Day may the memory of her fill your heart with love. Dread not the occurrence as a fearful construct if you and your Mother never had a good relationship. Be the son or daughter who carries on the love of their Mother every day of your life. She physically carried you for nine months and now she carries your heart forever. May you all have a blessed Mother's Day! ~Dean A. Banks, D.D.
Only when you experience the peace of trusting in the Divine will you become whole. ~Dean A. Banks, D.D.
Happy Mother's Day to all the mothers out there and to all the fathers that have had to fill the 'mother's' role. May your children always bless your life with the love, peace and joy of God. ~Dean A. Banks, D.D.
When I was a child my mother not only showed me love, but taught me what it truly was. It is giving of the gifts of spirit that God has given you to make the world in which we live a better place. She taught me never to insult someone in their home if I disagreed with them; she said to quietly leave and not to allow them to make me feel badly about my disagreement. She also taught me not to allow others to take advantage of me or insult me or my understandings of things in my home. ~Dean A. Banks, D.D.
WEATHER
VIDEOS
SPIRITUAL BOOKS
DONATIONS
CD/DVD
IS IT BAD TO JUDGE?
Judgment most of the times is referred to as a bad thing. You always hear, "Judge not, lest ye be judged." ~Yeshua, Matthew 7:1. In the original Aramaic it says, "You shall not judge, lest you be judged (Aramaic Bible in Plain English). What's the difference? Does this mean that you can judge someone if they judge you? But what truly is the meaning of judgment?
Judgment is the ability to observe, evaluate and discern circumstances, events and people in relation to your survival. Will these circumstances adversely affect me? Is this person going to hurt me? Will this occurrence cause me pain? What Jesus meant by his profound statement was for us not to judge others by their choices for themselves because those choices were made from THEIR viewpoint.
You are not privy to their circumstances, situations, events or people in their lives and their emotional reactions to them. However you ARE privy to yours. Judgment in regards to preserving yourself is the job of your ego. When the ego feels that its decisions are the correct ones and that they actually work, it feels that other people should listen to its assessment and employ its solutions.
This is where the key lies to judgment. Your ego can only make judgments in regards to your individual experience. When it comes to another person, its judgments are worthless. If you express or enforce these judgments upon others, their egos will react and judge you.
What's the true meaning of the statement? The implied meaning is "Judge not (others and their choices), lest ye (you and your choices) be judged." Judgment for yourself is a necessary thing for your survival while judgment of others should be avoided. If you judge others you will be judged by them for your insensitivity in either understanding or denying their experiences. ~Dean A. Banks, D.D.
CHANGING OF THE GUARD
We are so blessed to be alive in this time. We are watching the old school fight its way trying to maintain its survival. Every day their arms are getting more and more tired from treading water. The weight of selfishness, greed and avarice are pulling them down as we watch. They are nothing more than bullies on a playground forcing their opinion on others. They are devious, deceptive and brandishing an image of being contrite. Don't believe it!
We are a part of a movement of souls dedicated to respecting the rights of ALL! If any one of us is denied our freedoms and liberty, then it affects us all. Whether we are black, brown, white, multi-racial, men, women, adults or children, we are all Americans! We need to stick together in our diversity to complete our unity. We all have the Spirit of God within us and we need to respect our individual beliefs and spirituality; and that includes non-believers as well. We have NO right to enforce our opinions on anyone else to control, dominate or manipulate others to manifest our selfish agendas. We need to recognize this in our leaders and vote them OUT!
Choose representatives that have proven that they represent us and NOT the corporate banking interests that have one goal and one goal alone; to keep us in financial slavery. It is no longer about our race, religion, national origin, creed or sex. It is about our money and how much of that they can bilk from us through governmental influence in taxes and corporate influence in higher fees and charges. Give to Caesar what is Caeser's; but not one dime more. Give to your community and to those families who need our help.
Go out into your community and be the love you were created to be. Stop the backbiters, the haters of good and the evil politicians who thrive off of our adoration. Send them home packing November of 2014. Elect representatives that have OUR best interests at heart and NOT that of the corporations. It IS within your power individually and OUR power collectively. ~Dean A. Banks, D.D.
VAKMITE
VAKMITE is the coordination of all of these methods into one unified focus of desire. It's practice brings your world into fulfillment!
VAKMITE is the coordination of all of these methods into one unified focus of desire. It brings your world into fulfillment!
https://www.amazon.com/V-K-M-I-T-E-Method-Dean-Banks-ebook/dp/B07287WZY2
IS THERE LIFE AFTER DEATH?
This has been a topic of discussion since humans developed the awareness of our place in the omniverse. There are several different schools of thought about what happens to us when we die. Do our bodies simply expire and the vessels of our 'consciousness' no longer manifest 'who' we are? Do we leave our bodies and go to a peaceful place known as heaven? Are we truly just energy and we 'refold' into the omniverse as energy? Do we lie in stasis until a time when we are called home? Or are we doomed to wander the earth as 'spirits' if we haven't spread love to all living beings?
There are many 'theories' of what happens, when in fact they are not 'theories'; they are more conjectures based on what someone believes will happen. And what of NDE's (Near Death Experiences)? Do we 'see' a light at the end of a tunnel and move toward it because we feel its state of peace and bliss? Whatever truly happens upon the death of our physical bodies is mostly conjecture because no one we directly know has ever come back to tell us what actually happens. We 'surmise' what happens because we 'want' to believe that there is an afterlife.
Some of us live with the 'hope' of eternal life and the 'rewards' we will get in heaven. But what did we do when we were living? Did we stop and help that homeless person? Did we give our time, energy and money to the poor and less advantaged? Or did we only care about what we felt was important to us and the hell with everyone else? Scientific research has shown the electrical stimulation of the human brain can result in NDE's and OBE's (Out of Body Experiences)
Since every thought in our minds are a result of electro-chemical interactions, do we simply 'perceive' that there is life after death because we need to know this to give life purpose for us? Does the realization that we are a concatenation of cells that breathe, eat, discharge waste and then cease to function 'scare' us into believing that there MUST be something more? Or do we come to a deeper realization that we are more than our perceived physical bodies? There are four major schools of thought regarding this subject:
Our physical existence is all there is. When we die everything that we were is gone forever and we no longer exist. Period! [http://exreligious.com/life-after-death.html]
Our 'God' is anthropomorphic and will intercede upon our death or at an unknown prescribed time and return us home to a 'heaven' that exists 'somewhere' else.
Our 'God' is a spirit that exists within all of creation and that when we die we 'refold' into that spirit and live eternally as an alternate form of energy or choose to reincarnate into another living being.
We are spiritual beings having a physical experience in our bodies that create an individual 'soul'; and when our physical bodies die our spirits continue on without our bodies having realized the experience of Divine love in all manifestations.
Whatever conjecture you choose to embrace it is because you 'believe' it because it 'comforts' you. It gives you a sense of peace from which you can justify the occurrence of death. All of us will physically die someday and we all hope it isn't today! However, some who live with ongoing physical or emotional pain look forward to death. It is their 'hope' for something better than what they have experienced in this life. But what if this 'hope' is unwarranted? What if this belief is erroneous? What if life is meant to be enjoyed and valued 'through' the perceived pain? Then what; will the person who embraced death as an answer to remove their perceived pain be justified?
These are questions we will never know until we die and will we even be able to perceive the answers to these questions when we do in fact die? Have you ever spoken directly with someone who has died and they have given you the answers or have you simply 'surmised' what happens from your 'perceived' suppositions guided by feelings of desiring resolve? We might not ever truly know what happens after our bodies die until we actually die. Why should we be so preoccupied with death when there are so many of us struggling to survive? Shouldn't we be focusing on the living surviving and thriving? Isn't that a better way to be channeling and focusing our energies?
Whichever way we choose to look at things there is one thing for sure; our bodies 'as we know them' will not get out of this physical experience alive. They will die and decompose into the simpler elements from which they were comprised and recycle into future lives as the 'star stuff' from which they were originally created. Our bodies, in essence, are eternal and our 'spirits' are as well. Energy cannot be created or destroyed; it simply changes form and continues the cycle from being more dense (matter) to becoming less dense (energy) and back. In this sense, nothing ever dies; it just simply changes form. ~Dean A. Banks, D.D.
IS YOUR EGO IN COMMAND?
What do you say when someone seems to have mastered a method of communication that serves others with wisdom, enlightenment and joy? Do you thank them and respect their 'station' in live? Or do you recognize that they have traveled a path that has forged their outlook on life due to many lessons along the way?
If they claim to have mastered a technique or process that reveals the truth be cautious. It is their path that has brought them to where they are; your path may be totally different. There are many paths to your destination. Some are convoluted and rocky and others are straight and smooth; but only for a season.
When you find someone who says things that resonate with you about their lives and you apply it to yours, it may or may not work the way you believe it will. In the mastering of anything in life you will always get the same result. Your path will forge your thoughts and beliefs, your words will echo them and your actions and behaviors will carry them out.
The realization that comes to anyone who masters anything is quite simple and profound. A true Master is one who knows they are a servant. A servant to the needs, wants, desires and expectations of others. One who 'washes their feet' with a humbleness of spirit and imparts simple and effective truths. They ask for nothing in return for they know they are blessed in the act of giving. It fills their spirit with peace, joy and understanding.
They are not out to market themselves as the next 'guru' of enlightenment. They freely give to others by sharing the Divine light within them. Yes, they might sell books, CD's and DVD's. That doesn't make them 'wrong' for doing that. A practical and wise approach to continue a person's livelihood is to sustain their accepted lifestyle.
Some people need to buy books, CD's and DVD's to start their own path and there is nothing wrong with that either. Consider the purchases of these materials as tithes to the messenger of the Divine or simply consider it an investment in you. However you look at it, sharing your wealth in order to understand more is always a great investment.
Advisors in spirit are the first step in many peoples' lives toward a greater understanding of whom and what they are. The next step is for you to start the inner journey of daily Divine communication. This is where you understand your needs and allow them to be met. It is where your wants are seen from their inner motivations and your true Divine desires are seen clearly. It is where you hone your 'expectation' of manifesting your Divine purpose into allowing Divine order to fulfill it.
When you have mastered your Divine communication by 'making it the most important thing in your life' the pieces of the puzzle of fulfillment fall right into place. Out of nowhere things materialize that you hadn't even considered. You meet people who engage and challenge you. Divine providence precedes you on your path.
When you have truly 'mastered' you Divine communication your life will be on automatic. Blessings will abound and happiness in anything will occur. It doesn't mean that you won't face challenges. It is not an 'all of nothing' state. The challenges you will encounter and how you meet those challenges will demonstrate what you need to do to unfold your Divine purpose in Divine order.
In the service of others you will realize that the bounty of all of creation is serving you. Why? Simply because you have chosen to serve. Becoming a 'master' is truly being a 'servant'. Serve all with your talents, skills and abilities. It is your gift to the world and the world's gift to you is living in a state where life is beautiful and fulfilling. Peace and blessings on your perceived 'journey'. In actuality, you are already there. ~Dean A. Banks, D.D.
CD/DVD
IT DOES MATTER!
Too many people these days dismiss the details of understanding and/or presentation of the 'facts'. For example, Chuck Todd, host of the Daily Rundown on MSNBC offered a contest for people to send in their videos to introduce his show. Some of them were quite good and funny. However, this morning he lamented at the fact that some good ones couldn't be aired because they had the date or day of the week wrong. Now, if you really want something in life, shouldn't you at least CHECK to see if you are right? Or do you just spew out whatever without taking being factual into account?
The saying that "the devil is in the details" comes to mind. The saying is derived from the earlier phrase, "God is in the detail;" expressing the idea that whatever one does should be done thoroughly; i.e. details are important. The original saying is attributed to Gustave Flaubert (1821–1880) [Wikipedia.com]. When one makes the time to do things thoroughly it reveals their character. It demonstrates that the truth is of paramount importance to them because they make the time to ferret out the facts before spreading rumor.
Years ago I was helping my girlfriend at the time by guiding her daughter in laying out and writing her report. When we finished the form of the paper, I told her that we had to analyze the substance or 'content' to verify its accuracy. This included the spelling AND the grammar. My girlfriend said that it didn't matter because her daughter's teacher didn't care about the spelling or grammar. I was astonished at this and couldn't believe it until I met the teacher who said that the 'policy' of the school was to concentrate on the students getting the work done without concern for spelling and grammar. I later found out that this was the case because in order to receive federal monies they had to follow those guidelines alone. Now, I was appalled!
I remember in my early education how grammar and spelling were literally drilled into my head and this taught me how to be precise. Later on in my education, as a result of science, I was taught that specific results require specific instructions. If specific results require specific instructions, then it follows that specific instructions require an understanding of the facts and the correct 'presentation' of those facts. For example, if you are looking to have your video aired on a national TV program, wouldn't you make the time to CHECK the day and date of your video? It's as if the zeal of the presenter is so guided by ego that it purposefully undoes its chances for success because it fails to make the time to present what is important; the CORRECT day and date!
Glossing over the details in favor of getting yourself out there to satisfy your ego's desire for recognition proves that the 'devil' is in the details; that which causes your undoing came from you because you didn't pay attention to understanding the rules and making the 'proper' presentation. Some say that 'it doesn't matter' when in fact IT DOES! If you are going to present truthful and accurate information to fulfill the purpose of helping others or yourself, then make the time to know the facts and relay them honestly. If not, you will always undo what you are doing simply because you didn't make the time to check your work.
When you listen to the ego telling you to 'get it out there' without checking for accuracy, you are listening to its desire for recognition. You are NOT listening to the guidance of the Divine for the Divine only presents what is truthful, helpful and completely accurate. Stop settling for second best or things that come close and miss the mark. Be precise, be focused and be diligent in your quest for accuracy.
Don't glaze over and ignore the facts that don't align with your selfish agenda. Be specific in your understanding AND in your presentation. If not, the results you seek will NOT be what you had hoped for and you will be branded as an individual who only cares about what is 'convenient' to them and not what is accurate for others. Stay on point; it won't take too much of your time and it is totally worth it! ~Dean A. Banks, D.D.
IT HAS JUST BEGUN
Just when you think it's all over, it has really just begun. Why is this? Because everything in life goes through phases of awareness based on what you have accomplished now.
Life is a series of works in progress that affect your awareness in the moment with what has been formed until now and what will be formed next. Procedures of accomplishment are good to retain but always remember that they are cursory at best.
Seeing the end result and feeling the joy from experiencing it is the putting the rubber to the road and co-creating what you envision. All of the raw materials are ever present; it is your job to arrange them in the proper syntax and sequence to unfold them into reality.
Fruition of your dreams comes from maintaining the crystal clear vision of the end result you seek and allowing the Divine to work through you for its manifestation. Be ye therefore perfect! ~Dean A. Banks, D.D.
IT'S ALL IN THE SPIN
Have you ever felt like your back was against the wall? Did you feel that you were being attacked from all angles and that you couldn't see a way out? Is this just what you were feeling or was it just your perception of reality? Whatever it was you may now need to develop a strategy of allowance of the natural laws of the omniverse being affected by Divine order. But, how do I do this, you may ask?
Actually, it is quite simple. Always remember that the one thing that you overlooked or dismissed as being inconsequential is the one thing that will come back to haunt you or, as the saying goes, 'bite you in the ass'. Paying attention to the subtleties and micro-movements of reality can be quite beneficial if you learn where to look. It is not about overcoming obstacles; overcoming is fighting with your ego in command. It is all about allowing the forces of the natural world to perform the way they always do guided by your awareness of how Divine order works.
For example, any bowler worth their salt knows that the most difficult shot to take is a 7/10 split. For all of you 'non-bowlers' out there, a 7/10 split is where to last two pins left on the lane are the farthest away from you and the farthest pins apart at the same time. The only way to knock down these pins together is to hit one at just the right spot to make it hit the other in one shot. It requires that the bowler make the ball ride the edge of the gutter at the last possible moment in such perfect balance as to not fall into the gutter for it to hit the outside of the pin.
This is the angle of attack for your strategy. Sometimes riding on the edge or dangling on the precipice is necessary to view your choices and possibilities of accomplishing your Divine desires. Next, in order to inflict the forces of nature in the proper proportion, you must put a spin on the ball in such a way as to 'direct' its course of action in a perceived direction. If it is the 7 pin you must use a centripetal, or turning in spin, in order to drive the pin in the direction of the 10 pin to knock it over with centrifugal, or turning out spin, force. The opposite occurs when you aim for the 10 pin. You must use centrifugal force (turning out spin) to hit the pin on its side to drive it with centripetal force (turning in spin) toward the 7 pin. In the game of pool it's called using 'English' on the ball. In other words, knowing how the forces of nature work 'allows' you to anticipate where objects move and how they will behave. There are other factors, however.
In sound (mechanical) waves there are varying shapes of the wave that are displayed in time which reveal how much force was applied and how that force dissipates over time. It is called the envelope of the wave or the ADSR; Attack, Decay, Sustain and Release. The attack shows how fast over time the energy accelerates to its peak; the decay shows how much it diminishes after attaining its peak; the sustain shows how long it remains at a constant energy level and the release shows how much it decelerates to its original position over time. Now, the bowler has to choose what actions to take in order to make the shot.
The bowler has to select the ball to be comfortable in weight and hand size, choose the right shoes to slide perfectly on the lane, what angle to approach throwing the ball and exactly what to do to follow through on releasing the ball. The bowler must deliver the right amount of energy to the ball, transfer that energy smoothly to ball and sustain the power after the ball is released. On top of that, the bowler must aim the ball to arrive at the gutter just at the last moment while releasing it with the proper 'spin' in order to 'transfer' the energy precisely at the right moment to knock down both pins in one shot. It takes focus, patience, determination and 'seeing the end result' in your mind.
Have you ever noticed that the best outside shooters in basketball shoot for the basket and turn away running 'knowing' that the ball is going in? It has already gone through the basket in their minds. It is the same for bowlers. They 'know' that if they make the right approach, transfer their energy properly and follow through properly they will make the shot.
The Divine has blessed us with the talents, skills and abilities to perform perfectly in unfolding our Divine purposes in Divine order. We need to discover and deliver a strategy of implementation in order to unfold our Divine purposes. We know this by knowing that Divine order affects the flow of natural order when we plan effectively, practice our implementation and trust completely in the Divine. Never leave anything to random chance; that is a fool's game.
Everything in this omniverse operates as a precision clock that converts chaos into order, back to chaos and again back to order ad infinitum. The only way to get off of the hamster wheel of perception is to know there is more to your life than you are sensing, develop faith in what you don't sense, implement effective strategies and completely trust in the Divine. It is better to know where you are going than to wander aimlessly 'thinking' that you are 'knowing' where you are going, when in fact you don't. Go for that 7/10 split; it is there to challenge you to trust completely in the Divine. ~Dean A. Banks, D.D.
IS IT A TEST?
Some think that our experiences in life are a test. I don't believe that it's a test. I believe it is growing and expanding into the realization of our TRUE SELF.

There is no old man with a white beard sitting on a golden throne dispensing pop quizzes and hurling lightning bolts at us when we fail.

Stop anthropomorphizing the Divine and accept the Creator Infinite Spirit for whom and what it truly is; the center and Source of all of life and creation.

It's time to start seeing the Divine in truth and not as how a child sees an adult; we all need to grow up and see the Divine in spirit and in truth!

The Divine loves us! That's why we were created! We were unfolded by Divine order moving natural order to be where we are right now.

Accept that and move forward confidently knowing that you have a purpose and your life was given to fulfill that purpose.

Only when you move in that direction will you ever know complete joy, happiness and serenity.

Stop turning right when you need to turn left to align yourself in Divine order. Be ye therefore perfect! ~Dean A. Banks, D.D.