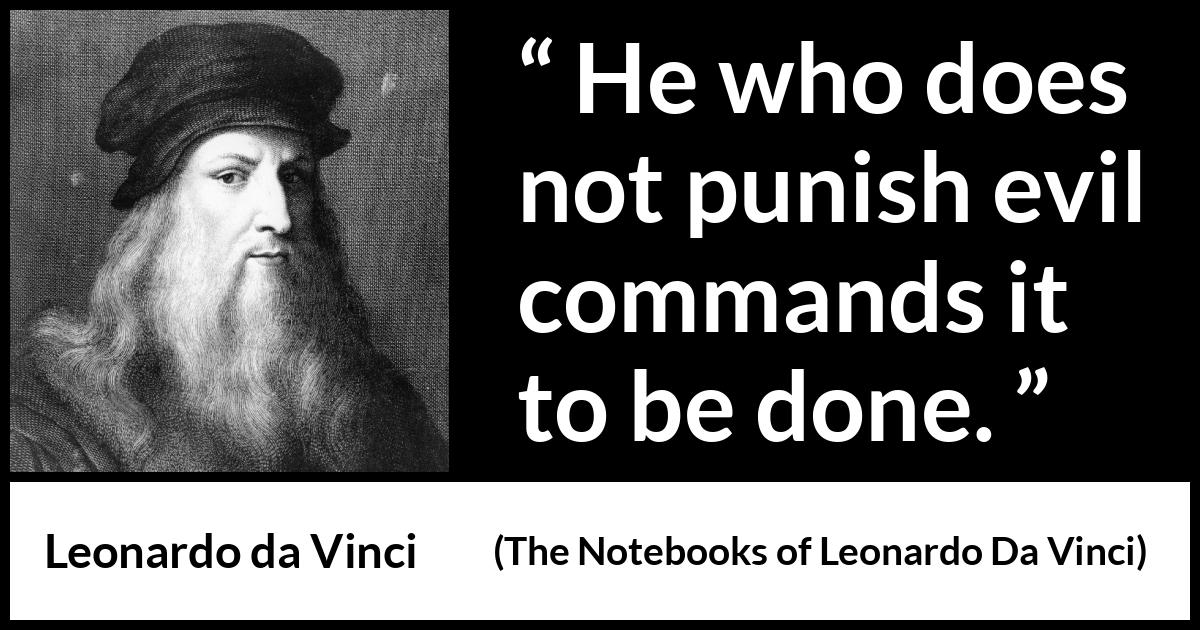 GOD IS MY PILOT

What we have resisted in the past is now occurring in the present. What we will resist today will be created tomorrow. What we have allowed in the past has opened up the connection within between our mind, body and spirit. What we allow in the present will move through us and be released into the oblivion of the omniverse.
Whatever it is in mind, body and spirit that we resist we are co-creating right now to be reflected back to us tomorrow. Conversely, whatever we allow to flow through us without any emotional attachment will be discharged into the omniverse without any deleterious effects upon us.
Living in health, wealth, prosperity and abundance every day means that we are allowing our greater good to manifest without any negative emotional attachments as to how they will flow through us. Conversely, whatever we resist by maintaining an emotional attachment to becomes forefront in our co-creative virtual mechanism (omniversal relay).
The more we fight what we perceive is not beneficial to our growth and expansion the more it will appear to block our forward progress. The more we allow the Divine to guide our life's journey we come to an understanding that we don't have to know every move and how our Divine purpose in Divine order is unfolded.
Through Divine understanding we develop a sense of inner peace and joy by choosing to traverse the perceived path in Divine love. Allow instead of resist. Accept instead of reject. If you truly are in touch with your inner spirit you will grow and expand into your Divine purpose by simply letting it be without trying to control any aspect of how it unfolds. God is not your co-pilot; God IS your pilot! ~Dean A. Banks, D.D.
SITE HOSTING
THE WORLD ACCORDING TO ROGER
VIDEOS
SERVICE IN PRAYER
Elizabeth and I would like to invite you all to our site 'Service In Prayer'. For many months we have been led to offer a way for our online friends to have a forum to share our prayer needs with each other.
The purpose of this website is to connect with one another and share our needs for healing in whatever areas we feel we need. Please visit the website or go to the Facebook forum to post any public prayers on the Wall or PM us for private prayers.
We will pray for you or help you to find Prayer Partners to assist you in healing and realization of your Divine purpose and the unfolding of it in Divine order.
Thank you all for your support, kindness and for blessing us with your ongoing friendship. Peace and blessings to all of you and your families! ~Dean A. Banks, D.D.
OUR PAST ISSUES
Did you miss any of the issues of The Spirituality Post Daily? If so, following are the links to each and every day for you to peruse. Please visit our advertisers and help us to keep going in our service to the spiritual community of souls who long for a greater spiritual perspective on life. God bless you and your families! ~Dean A. Banks, D.D.
SPIRITUALITY GUIDANCE
What is the Spirituality Guidance Channel? SGC is a video portal designed to introduce spiritually inclined individuals to be exposed to spiritual videos, radio, teachers, music, art, books, resources and links from a selected group of teachers and requests from viewers. Each featured coach/teacher will have their own page highlighting any videos, audios, websites or printed material they have produced. This portal will be regularly promoted on the Internet through social networking and targeted marketing channels. Please visit the website at the following address:

http://www.spiritualityguidance.com and email me at webproducer@hotmail.com with any suggestions, links or materials. Thank you for your most courteous participation in this project. I welcome your input. ~Dean A. Banks, D.D.
SPIRITUAL BOOKS
CD/DVD
EBOOKS
WELCOME TO TSP DAILY!
We are so pleased with the success of The Spirituality Post Weekly Online Magazine, The Spirituality Post Daily and The Spirituality Guidance Sunday Morning Service that we have now combined them into a daily online magazine for those involved in Spirituality. Every weekday and weekend we will be featuring the writings and sayings of Dr. Dean A. Banks, D.D. Please come and visit us every day to receive inspiration, guidance and opinion on spiritual and political matters. We would like to thank you all for your support and dedication to the writings and sayings that we feature. May God bless all of you and your families now and evermore! ~Dean A. Banks, D.D.
GOING AROUND
Whatever it is you 'think' is holding you back from unfolding the real you is there for you to 'go around' your perception of obstruction. How can one know growth without experiencing reduction? How can one know expansion without experiencing contraction?
It is in the choice of forward progress that the soul grows and expands into its Divine purpose. Without the perception and experience of external resistance one cannot learn true allowance. The omniverse breathes in and out in waves of negative and positive simultaneously for a purpose. Within one perceived state exists the other to balance the experiences needed to make the proper choices to grow and expand.
Perspective comes from experiencing both the negative and positive and both exist to allow you to make the appropriate choices to unfold your Divine purpose in Divine order. Only in the presence of Divine stillness do we truly experience the silent neutrality of inner peace. Instead of interacting and participating in an external resistance and reaction we simply let go of the external chaos and resonate on inner peace.
Make the time each and every day to go within and bathe yourself in the peace, stillness and silence of Divine joy. It will refresh your ego with the guidance of spirit and allow your being to align itself with Divine order. Be ye therefore perfect! ~Dean A. Banks, D.D.
OUR PODCASTERS
by Dean A. Banks, D.D.
Currently Bobby Hinkle, Elizabeth May Sutor and Dean A. Banks, D.D. have uploaded podcasts. Robert Yarbrough will be added soon. Just click on the podcasters placards below and click on the Podcast title. Currently there are five podcasts on Bobby Hinkle's page, one on Elizabeth Sutor's page and nine on Dean A. Banks, D.D.'s page. Stay tuned for more! Thank you for choosing us!
What is the Spirituality Guidance Channel? SGC is a video portal designed to introduce spiritually inclined individuals to be exposed to spiritual videos, radio, teachers, music, art, books, resources and links from a selected group of teachers and requests from viewers. Each featured coach/teacher will have their own page highlighting any videos, audios, websites or printed material they have produced. This portal will be regularly promoted on the Internet through social networking and targeted marketing channels. Please visit the website at the following address:
http://www.spiritualityguidance.com and email me at webproducer@hotmail.com with any suggestions, links or materials. Thank you for your most courteous participation in this project. I welcome your input. ~Dean A. Banks, D.D.
SUNDAY MORNING SERVICE WITH
DR. DEAN A. BANKS, D.D.
Welcome to our new Sunday Morning Service by Dr. Dean A. Banks, D.D.
Every week Dr. Dean will be engaging subjects that are pertinent to your growth and expansion into recognition of; respect to; and communication with your inner spirit.
Please feel free to comment or suggest topics for review. May the Divine always bless you and your families! ~Dean A. Banks, D.D.
CD/DVD
SPIRITUAL BOOKS
GUILT BY ASSOCIATION
What does this truly mean? Does it mean that others judge you by whom and what you 'associate' with or does it mean that you judge yourself by the things you express as a result of your erroneous beliefs? As with fear, there is false guilt and real guilt. If a child stepped out into the street and got hit by a car and you did nothing to stop it (assuming you were in a position to stop it) and you felt 'guilty' that you did nothing that would be genuine guilt.
Guilt is a feeling of responsibility or remorse for some offense, crime or wrong that you have committed; whether real or imagined [dictionary.com]. The above example is real guilt; however, there is an imagined or 'false' form of guilt that one accepts as 'real'. The typical controlling, dominating or manipulating form of guilt is; "Go out and have a good time while I sit at home alone. Don't worry about me; I'll be OK all by myself." A sensitive person will be imposed with guilt from another when they accept the manipulative words of another as true.
When it comes to fear you hear the acronym repeated ad infinitum by many New Thought people that fear is False Evidence Appearing Real. That is true for 'false' fear but NOT for 'real' fear. Real fear is Factual Evidence Actualizing Reality. For example, if you feel and believe that you make a step and you will receive dire circumstances as a result, then it is false fear. If you make a step of the edge of the precipice and fall to your death it is real fear.
It is true that there are many more false situations of guilt and fear then there are real ones; however, we must use our minds to discern the differences and not listen to teachers, gurus, spiritual leaders who downplay the effect of real guilt and real fear. These conditions exist for a purpose; to allow you to evaluate your beliefs and behaviors in order to survive, thrive and manifest your Divine purpose in Divine order.
When you discharge your erroneous beliefs as a result of your evaluations and awareness of those effects of your evaluations, then, and only then, will you be able to move forward toward the actualization and fulfillment of your Divine purpose. The greatest impediment to your individual progress is retaining the beliefs, choices and decisions that led to your current state of NOT being whom and what you were created to be. Let go of everything that separates you from listening to the guidance from the Divine. Get out of your own way and be the love that you are; no matter what ANYONE else says or does.
Jump off of the virtual cliff and not the literal cliff. You will embrace eternity when you leap off of the virtual cliff and you will experience physical death when you leap off of the literal cliff. Discern these facts and judge your self-survival always predicated on the mutual survival of all.
Move forward and thrive by judging which behaviors are detrimental to the mutual growth and expansion of all and which are not. Decide which things are real and which are not. Decision comes from the Latin word 'decisio' which means to 'cut off' any other possibility. Decide for life and NOT for death. It is up to you and no one else. ~Dean A. Banks, D.D.
HOMES FOR CATS
We are two people who live surrounded by homeless cats and kittens. People move out of the neighborhood and leave their animals behind; people do not spay or neuter and when the adorable kitten has become a cat, they simply toss them out to fend for themselves. The result is that we are caring for between 8 and 20 cats and kittens and any one time.
Please help us find good homes for our feline friends so they can have a chance at knowing love and ongoing health. These beautiful creatures need the love and attention that any living being requires. They provide friendship, affection and warmth to their benefactors. The only thing they need is a loving home.
What are the benefits of adopting a cat? Not only do they provide you warmth and love they are a constant companion. Stroking their fur and hearing them purr is so relaxing at the end of your day. Most of the stresses from work, driving and shopping and life in general, just melt away when you hear your friend purr.
Cats get a bad rap sometimes when people say that they are aloof, too independent or 'finicky'. That may be true to some but cats, like people, generally reflect what you give them. If you give them ongoing love and attention they will bring you much joy and love. If you teach them love and affection, play with them, and take the time to be a good companion yourself, you will find that cats are loving, affectionate companions.
Please visit our website at:
http://www.spiritualityguidance.com/homesforcats if you can provide a good home for these beautiful and loving creatures. They need your love and attention and give so much back in return. Thank you for visiting our website and are looking forward to hearing from you. ~Dean A. Banks, D.D.
VAKMITE
VAKMITE is the coordination of all of these methods into one unified focus of desire. It's practice brings your world into fulfillment!
VAKMITE is the coordination of all of these methods into one unified focus of desire. It brings your world into fulfillment!
https://www.amazon.com/V-K-M-I-T-E-Method-Dean-Banks-ebook/dp/B07287WZY2
WEATHER
VIDEOS
SPIRITUAL BOOKS
DONATIONS
CD/DVD
HOSTAGE TO YOUR EGO
AND NOT A HOST TO GOD
"In every moment you can be a host to God or a hostage to your ego." ~Dr. Wayne Dyer quoting from ACIM. Now I will include an ACIM explanation of this: "Chapter 11 ~ God vs Ego. What's your name? Who's your Daddy? Either God is insane or the ego is insane. Which would you bet on? Remember, the "ego" is the part of you that believes it is separate from God and has created a world to prove it. At least, it thinks it has. But it is impossible to create anything that isn't Whole, Eternal, Loving, and Joyful, so this world exists only in our dreams. We can only see one world at a time: God's or the ego's.
The ego is nothing more than a delusional system. The ego creates by projection (projecting a world without God), and God creates by extension (extending His Love to all His creation). The more you approach the center of God's thought system, the clearer His Light becomes. The closer you come to the ego's thought system, the way becomes darker and more obscure."
Now this paragraph says that the ego has created a world to prove it. In a sense it has, but many ACIM'ers take this literally. The ego creates an 'assumption' of the world but NOT the world itself. It states that the ego thinks it has. In actuality, the ego has created its 'impressions' of the world and NOT the world itself. It further states that it is impossible to create anything that isn't Whole, Eternal, Loving and Joyful and that this 'world' exists in our dreams. HOGWASH!!! This world that we experience in mutual sensory agreement is real in the sense that it is a projection from the Source Creator.
The passage next says that the ego 'projects' a world without God and that God 'extends' His love into His creation. The ego only reacts to perceived projections from the ONE source. Love is the 'projection' that 'extends' itself into the creation of all that exists. Some ACIM'ers take this as only the ego projects this reality into existence and this couldn't be farther from the truth. It is close to it, but does not ring true when interacting with quantum physics.
If you are a hostage to your ego you believe that just because certain revelations have become apparent to you that they are correct. If you are a host to God you understand that all the revelations come to you are in line with your understanding of reality. The observer affects the experiment just by observing it! Just as the channeler of ACIM used what she had received and explained it within the framework of HER belief system and the terminology SHE understood. In many things she is spot on except in some critical areas. Her ramblings have led several generations astray from the center of truth simply be her speaking with authority and others accepting what she has said as the gospel truth.
I took a stand again last week and explained about what I discovered after I turned over the ACIM rock. As a result, my dear friend on FB defriended me after vehemently defending ACIM. If you take anything positive at all away from the ACIM training, it is that God is a God of love AND understanding. Defending a book and what it says over a friend you have associated with for a couple of years, to me, is ludicrous.
As I have said before, I don't agree with many 'explanations' revealed in ACIM. However, I do like the feeling of love it shares. I will miss my friend and her musings; however, I will not back down to what is so obviously and blatantly misleading to people I respect and care about. That's why I take stands on what is revealed to me. If people don't agree, they can discuss it or they can leave. It is their choice.
Always be careful when receiving second hand information from a spiritualist, spiritual teacher or minister. Go to the source YOURSELF and discover YOUR inner truth. After all, you live in a world that we have ALL created because we are ALL individualized expressions of the Most High! ~Dean A. Banks, D.D.
HOUSE OF WORSHIP
Most of us have heard the term, 'house of worship' before. What is the purpose of a house of worship? It is the societal way of bringing people together under one roof that have similar beliefs; this is where they can bind their beliefs together and 'worship' their God. Religion comes from the Latin word 'religio', which means a binding together of people with common beliefs. Beliefs are the key; not necessarily inner spiritual convictions (knowingness), Divine trust or faith in the Divine. Beliefs are nothing more than accepted thoughts and ideas that after being repeated enough you accept as true without any further challenge.
If you believe that God is Almighty, All-knowing, Ever present and Ever Creative, then you, in your limited perspective, acknowledge that deity as worthy of 'worship'. But why does 'worship' even exist? Worship is the "reverent honor and homage paid to God or a sacred personage, or to any object regarded as sacred" [Dictionary.com]. If you honor God, how do you do it? Do you marvel at the Divine's glory? Glory is "adoring praise or worshipful thanksgiving" [Dictionary.com] to God. Worship and glory are terms understood by your ego as self-endearing and self-supportive. But does God demand worship and glory? Does God have an ego that requires worship and glory? NO!!!
Attributing God with an ego is lessening the greater understanding of the Divine. Attributing God with any egotistical functions is tantamount to defiling just what the Divine is. The Divine is Omnipotent, Omniscient, Omnipresent and Omniparient. Are we? Our source of life comes from the release of our inner Divine power (love), our inner understanding of knowledge (wisdom), our inner acceptance of the Spirit of God within (inner presence) and the demonstration of Divine will through our release of inner creativity (parenting growth and expansion). It is simply something we 'allow' by getting the demands of our egos out of our way.
The Divine does NOT require our 'worship', our glorification, our fear or our constriction of expression to create the life that was pre-programmed into our beings. On the physical level we are a collection of cells working in unison as a collective body that we perceive as whom and what we are. On the emotional level we are a collection of beliefs and reactions to what we perceive in our environment. On the mental level we are a collection of thoughts and ideas that we identify with and facilitate our coming to an understanding of our individual meaning in life through our spiritual 'awakening'. On the spiritual level we become aware of our individual Oneness with the Divine when we allow the Spirit of God to guide all of our individual aspects and attributes.
Worship and glorification belong in the realm of the ego and are NOT required to honor and communicate with God. It is about time we all grow up from our programmed egotistical outlook and anthropomorphizing of the Divine. The Divine is truly beyond anything that we could even comprehend, yet in flashes of insight and intuition we align ourselves with its truth.
Where you are every moment is your 'house of worship'. Worship in the purest form is allowing the Divine to work THROUGH you to create an expression in your world of Divine love. Glory is not patting your ego on the back for making the right moves, at the right time and with the right people in order to fulfill your Divine purpose in Divine order.
Remove any and all egotistical attributes that you have erroneously attached to the Divine, open your heart and allow Divine love to express through you. That is worship and glory in action; not to edify your ego but to align with the Divine expression of love. ~Dean A. Banks, D.D.
CD/DVD
HOW DO I COMPLETE THE
PUZZLE WITHOUT THE
MISSING PIECES?
Do not care what others think about you, what you do or what they think you are. Bridge the perceived gap between where you are right now and what you want to do to be where you want to be.
Focusing on accepting where you are right now, what you want to fulfill in your life and making the steps to get there each and every day brings you closer to its realization.
Speak with authority in your life and declare exactly what you want to manifest and the omniverse will part the sea of the unseen energies that connect us all to allow it to be realized in Divine order.
Think, speak, act out and behave the way you desire to be from the depths of your heart. Always act as if you have it already because in actuality, you do! If you can think it, you can speak it, take the actions toward it and behave responsibly to manifest it.
Don't accept how it appears to be now in your life as the way it will always be. Acknowledge its current existence and accept the fact that with Divine guidance you will be led to meet the right people, at the right time, at the right place, in the right circumstance and for the right reason to become fulfilled.
As with the missing pieces of a puzzle in your life, re-create what is needed to become fulfilled by using your imagination and developing it into expectation. Use your talents, skills and abilities to contribute to the greater good and be thankful for being able to co-create with the Divine.
Look for the blessings in everything and feel good about yourself and others as much as you allow yourself to maintain the universal vibration of the personal attraction of manifesting your destiny.
When you align your Divine purpose with Divine order natural order moves to actualize it by the daily vibration you maintain. Share the vibration of love and it will be shared with you. ~Dean A. Banks, D.D.
HOW DO I DISCOVER MY
DIVINE PURPOSE?
Some have asked, "How do I discover my Divine purpose?" "What is it I must do to find out what I should do to be happy and fulfilled?" "I encounter one challenge after another and I still don't know what I should do with my life."
Discovering your Divine purpose does not always come with a perception of a 'light shining from the heavens'. Many people think they must 'do' something or 'earn' something in order to 'find' their Divine purpose. They encounter circumstances, situations, events, occurrences and people that 'challenge' their current state and yet, they still don't make the steps to 'see' exactly what their Divine purpose is here on Earth.
By the blessings of the Divine we are given the gifts of free will, love and grace. That is the starting point of our equanimity. From there, we encounter 'life' and our choices will determine our path through life. If we choose to see 'beyond' what we sense, we become more and more aware of the undercurrents in our 'existence'. If we don't, we can relent to the 'appearance' of the external perceived dualistic reality and become eternal 'victims' to its perceived control.
When we choose to align ourselves with Divine order we come to know that natural order is 'moved' and 'controlled' by Divine order. We come to know that in giving what we feel we need, we are pro-actively contributing to the edification of all. It is in this giving that we are fulfilling our Divine purpose perfectly.
As we open our hearts to participate in the joy of others, our minds become filled with the awareness of our own Divine purpose. These 'Dark Night of the Soul' moments activate our emotions with the determination to share what is 'good' in our lives with all. Our innermost Divine desires will be released with an emotional charge to serve the world with our talents and abilities.
In the act of giving what we desire the most, we become One with our Divine purpose and we open the door for even more blessings to flow through. We start with grace and fulfill with giving. In the act of serving we master the alignment with Divine order. When we make the goals, dreams and aspirations of others a priority in our lives the Divine makes ours a priority because we stop focusing on our 'perceived' problems and share Divine love with all creation.
Step out into your community and 'give' what you have dreamed to receive and the avalanche of the Divine's blessings will safely carry you to the realization of complete fulfillment. ~Dean A. Banks, D.D.