ALAN BRUNTON
Renaissance Man
President-CEO at Cymatrax and CEO &
Founder & President at Entree Nous, Inc.

I have known Alan Brunton for many years on Facebook and his posts are always uplifting and enlightening. His wealth of spiritual knowledge is witnessed on his page and in his life. Following is a brief bio of Alan:
A Renaissance man, who was raised in Amarillo, TX, has helped open 30 different restaurants, night clubs and hotels, sang opera professionally until 1994, sang at The Vatican in '93, video producer, now on his spiritual journey living in Amarillo, TX.
Music and food have filled my life from early childhood. With Food for Love, I am giving people exercises in sharing a spiritual journey with others. As we do with chant and meditation, Food for Love will walk people through an evening of creativity, compassion, communication and communion.
A Testimonial on Cymatrix:
"Upon meeting with Cymatrax CEO Alan Brunton, and hearing all about the Cymatrax software, I am amazed at the possibilities and potential applications of this product. It's unlike any software I've seen to date! Cymatrax has blended holistic healthcare and science through the application of sound and music, with the ability to create an enriched environment for the workplace and the home. To say the least this is a major breakthrough for the workplace in reducing stress and therefore significantly increasing productivity, a no-brainer for corporate America and small business alike. I can only imagine the possibilities for the home environment, such as stress and conflict reduction creating the potential for a more loving and supportive atmosphere. I think we all could use that. I know as soon as it's available it will be in my office and home.
 
Many thanks to you Mr. Brunton for making this a reality!"
 
Dr. Paul Hubbert, Ph.D.
Institute for Holographic Sound & Inner Balance
Austin, TX
The premiere online multimedia resource for anyone on a spiritual path.
"Spirituality Guidance is the art of leading individuals to observe, collate and evaluate the facts. It frees the individual from judgment and allows your spirit to truly be free. By utilizing facts and not opinions, an individual can become one with the desires of their heart. The ultimate goal is to actualize these desires through prayer, meditation and service." ~Dean A. Banks, D.D.
Our mission here is to provide you with as many tools and teachers as possible to not only discover your Oneness with the Divine, but to maintain an ongoing relationship with the Creator of the entire omniverse.
Daily Cleansing
Every word we speak and every step we take in our interaction with our environment comes from what we are thinking about in the moment. Thoughts move into actions guided by our emotional filters. The intensity of our emotions depends upon how well we relate to our individual values. When we choose to allow thoughts that contribute to the mutual growth and expansion of all we are co-creating the Kingdom of God here and now. We become empowered as co-creators and begin to experience joy as a result. When we choose to resist thoughts that take away from mutual growth and expansion, we are co-creating more of the same in our experience. We begin to feel disempowered and unable to affect change in our world.  Subsequent feelings of fear or distrust will violate our individual value systems. Each transitory thought becomes closer to manifestation when we attach our emotions to them. Daily clean out any erroneous beliefs that we harbor and allow only thoughts that manifest peace, joy and the recognition of health, wealth, prosperity and abundance. Our lives will be replete with Divine joy, individual and collective fulfillment. ~Dean A. Banks, D.D.
Manage Your Expectations
There seems to be a significant debate over whether to embrace or dismiss your expectations of anything in life. It is to everyone's benefit when you give love to others and don't expect anything in return. It prevents you from being attached to a selfish outcome and one that might not be in the sincere interest of another. However, rejecting expectation in everything is not only foolish, but not operating in Divine order. When this omniverse was created it was 'expected' to occur. It wasn't a shallow wish or meek request; it was a Big Bang! It grew and expanded into the cosmos we witness today. We need to more concerned about managing our expectations than creating value judgments about them. For example, if you got up in the morning and didn't expect to get to work and fulfill your commitments, would you? Hardly. Without expectation you wouldn't even get out of bed! You are in control of your choices and when you choose to create something you need to 'expect' it to happen. Those who reject expectation have taken what the Buddha said literally about desires and expectation and make it a mantra of living a spiritual life. The Christians did the same by making it honorable to be poor and meek and associate the acquisition of material wealth as something to be avoided. These misinterpretations couldn't be further from the truth! The Buddha was 'enlightened' when he rejected ascetism and Jesus had 3 wise men give his family material riches to survive. Both men 'expected' to become more than they were. If you desire to be healthy, wealthy, prosperous and abundant you must expect these blessings to occur. You need to manage their manifestation by expecting their outcome while not being attached to HOW they occur. Divine order will reveal how they will be manifested in good time. Trusting in the Divine is the key to managing your expectations. When you expect the best to happen for all concerned it will manifest by your choice of sharing love, joy and peace with all. ~Dean A. Banks, D.D.
Allow Your Natural Beauty
Just allow your natural beauty to exude from your being and Divine order will manifest one who will appreciate it more than anything else. Expect it to happen without participating in how it will happen. ~Dean A. Banks, D.D.
OUR PODCASTERS
by Dean A. Banks, D.D.
Currently Bobby Hinkle, Elizabeth May Sutor and Dean A. Banks, D.D. have uploaded podcasts. Robert Yarbrough will be added in March. Just click on the podcasters placards below and click on the Podcast title. Currently there are five podcasts on Bobby Hinkle's page, one on Elizabeth Sutor's page and nine on Dean A. Banks, D.D.'s page. Stay tuned for more! Thank you for choosing us!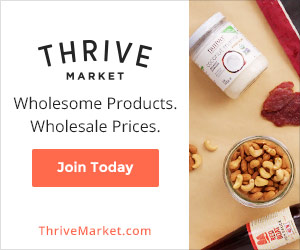 Talks on Spirituality, interviews and book excerpts from participating authors and speakers.