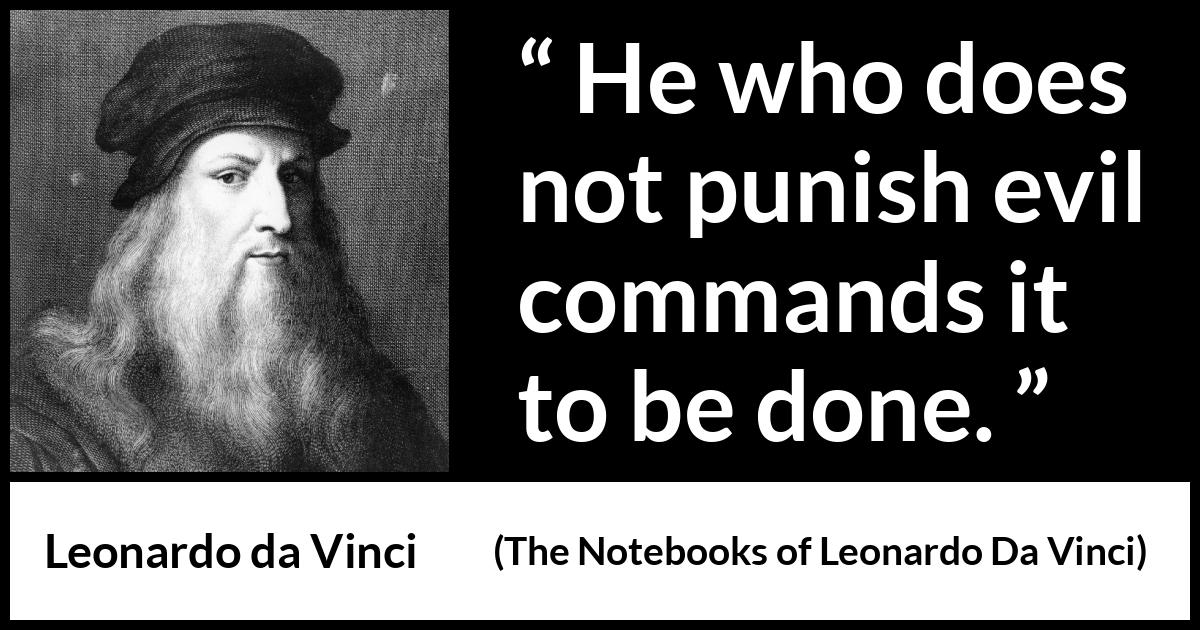 THE SPIN TO THE RIGHT

After watching the field of the Republican candidates once more duke it out, one thing becomes readily apparent. They keep attacking Obama's record. They call him a socialist, imply that he is a Muslim and basically refer to him as a loser. If you keep repeating the same lie over and over again, certain people will accept it as the truth, even though it is a blatant lie! Now, Obama helped to create an economic stimulus that infused the auto industry to now dominate the market.

What some called a socialistic maneuver actually worked! The Reps plead that we need to have a 'free market' without intervention. The truth is, since the Fed was created we don't have a true laissez faire marketplace. Outside banking individuals (corporations) control our 'free market" under the auspices of being 'appointed' by our leaders. About the same time, the IRS began to tax 'income' and wrote its codes to include 'wages' as income. Wages are paid to individuals for corporations to make 'income'. That is what should be taxed and not the work from the blood, sweat and tears of the workers. Things they give that they will hardly see any return on in their lives.

Yet, many corporations, due to their bean counters and 'ingenuity', dodge the 'system' and hardly pay any taxes which then come off of the backs of workers. The Reps constituency keeps pressing that Obama is a Muslim, even though he has openly, and by his own history, claims to be a Christian. He simply doesn't fit into the lily white old fogey status that should be living in the 'White House' according to many who 'want' to believe he is a Muslim. And so what if he was a Muslim?
Wasn't this country founded on religious freedoms? The evangelicals want you to believe this country started out as Judeo-Christian even though the majority of the Founding Fathers were Deists. And what about the Founding Mothers who bore their children and worked hard at home while they were considered 'chattel'? What about the Founding Slaves that broke their backs to elevate the Founding Fathers to do the things they needed to do to create this country? They had NO freedom and sacrificed their lives for us.
Furthermore, the Reps keep hammering across the point that Obama is a 'loser'. I distinctly remember his victory speech after sweeping the country in victory. Only the Reps would take this victory and spin it as 'losing'. The fact is that they are losers. They gave us George Bush whose policies led to the mess we are in now. These are the FACTS. Research them and see for yourself. We all need to get off of our ever widening asses and do the work.
Get out into your community and affect positive change. Be a part of the solution instead of the problem. Know the truth and SPEAK the truth in the face of blatant lies. Be true to yourself, you neighbor and God! ~Dean A. Banks, D.D.
SITE HOSTING
THE WORLD ACCORDING TO ROGER
VIDEOS
SERVICE IN PRAYER
Elizabeth and I would like to invite you all to our site 'Service In Prayer'. For many months we have been led to offer a way for our online friends to have a forum to share our prayer needs with each other.
The purpose of this website is to connect with one another and share our needs for healing in whatever areas we feel we need. Please visit the website or go to the Facebook forum to post any public prayers on the Wall or PM us for private prayers.
We will pray for you or help you to find Prayer Partners to assist you in healing and realization of your Divine purpose and the unfolding of it in Divine order.
Thank you all for your support, kindness and for blessing us with your ongoing friendship. Peace and blessings to all of you and your families! ~Dean A. Banks, D.D.
OUR PAST ISSUES
Did you miss any of the issues of The Spirituality Post Daily? If so, following are the links to each and every day for you to peruse. Please visit our advertisers and help us to keep going in our service to the spiritual community of souls who long for a greater spiritual perspective on life. God bless you and your families! ~Dean A. Banks, D.D.
SPIRITUALITY GUIDANCE
What is the Spirituality Guidance Channel? SGC is a video portal designed to introduce spiritually inclined individuals to be exposed to spiritual videos, radio, teachers, music, art, books, resources and links from a selected group of teachers and requests from viewers. Each featured coach/teacher will have their own page highlighting any videos, audios, websites or printed material they have produced. This portal will be regularly promoted on the Internet through social networking and targeted marketing channels. Please visit the website at the following address:

http://www.spiritualityguidance.com and email me at webproducer@hotmail.com with any suggestions, links or materials. Thank you for your most courteous participation in this project. I welcome your input. ~Dean A. Banks, D.D.
OUR SERVICES DELAWARE
Please visit our websites and send them to anyone you think would need our services. If you are out of our area (Northern Delaware) and know someone in our area, please forward this flyer onto them. We are available for work over the next few months, so please let us know as soon as possible. ~Liz & Dean
Liz:
http://www.banksnet.com/sittingservices
http://www.elizabethmaymusic.com/
Dean:
http://www.banksnet.com/
http://www.banksnet.com/portal
http://www.spiritualityguidance.com/
~Dean A. Banks, D.D.
CD/DVD
EBOOKS
THE SPIN TO THE
RIGHT AGAIN
Here we go again. It's funny how politicians spin the truth with statements that "the public wants" and "the American people want" when it comes to proving their skew on the facts. South Dakota Senator John Thune (R) on Morning Joe this morning kept saying that the delay in the employer mandate for 'Obamacare' was what the public wants. What public? His myopic view of the public? The perceived public in his state?
Verbal spin is repeatedly used to gain supporters on both sides of the aisle. However, changing the facts to support your opinion is fostering a lie and fomenting an inaccurate perception among anyone who will listen to and believe outright B.S. Let's take the IRS for example. Since the late 1950's the IRS Code for 501c4's 'changed' the definition of the law from the term 'exclusively' to 'primarily' and permitted Superpacs from using up to 49% of monies donated to them to affect the course of elections. All of those monies were supposed to be used for community growth and enrichment and NOT community brainwashing. Yet, because of the IRS code changing the law, we have had blatant lies on the media being spun as truth.
Take Senator Thune for example. His Republican Party IS in the minority and he keeps saying 'the public wants' when in fact the public that truly wants is LESS than 50% of the public. Is it true what he is saying? According to logic it is true, but it is NOT valid. Yes, in essence, the public does want this but the percentage of the public that 'wants' this is less than the majority. He has blatantly lied but gets away with it because there is a thread of truth in it that when put under the microscope of validation is seen in its true light as NOT being the complete truth. As with the 501c4 Superpacs that use 49% of their monies to lie to the public and push their agendas and operate with impunity from the IRS, he has stated that his lower percentage of the 'entire' public 'wants' what he has stated; NOT the majority!!!
The truth is that OVER 51% of the entire public WANY Obamacare and the only way he can skew others to buy his pack of lies is to 'spin' the truth in his favor. The only reason that employer mandate was delayed was due to the incessant Rep obstruction paid for by corporate America seeking to impose their greedy and self-serving agenda on the rest of us.
Did you know that when the American Medical Association makes a statement of 'fact' on treatment and disease that less than 40% of the doctors in this country are members? In effect, what the AMA says is NOT the majority of doctors and should we completely trust what they say? As the once Senator Daniel Patrick Moynihan said, "Everyone is entitled to his own opinion, but not his own facts." Knowing this, please listen with focused discernment on ANYTHING that ANY politician says. They want to be re-elected to collect that corporate 'incentive' check and promote the agendas of the 'country club' crowd. The crowd that considers their lives more important than ours. The crowd that feels entitled having and doing more than the rest of us. The crowd that really isn't a crowd but a MINORITY and uses its resources to spin the truth and skew public favor into MORE than what it actually is.
Wake up all countries in this world! Wake up and smell the stench of blatant lies and political spin that ultimately WILL affect your lifestyle, your family and the very essence of the life that you want to live. Stop the self-serving politicians by casting your votes for the representatives that have walked in your shoes and understand your life; NOT the glory, greedy and self-serving individuals that purposefully and without conscience lie to promote their egos with greed, avarice and sheer evil. Be focused and trust in the Divine to guide you, support you and carry you to the complete fulfillment of the Kingdom of God on earth in the here and now! ~Dean A. Banks, D.D.
OUR PODCASTERS
by Dean A. Banks, D.D.
Currently Bobby Hinkle, Elizabeth May Sutor and Dean A. Banks, D.D. have uploaded podcasts. Robert Yarbrough will be added soon. Just click on the podcasters placards below and click on the Podcast title. Currently there are five podcasts on Bobby Hinkle's page, one on Elizabeth Sutor's page and nine on Dean A. Banks, D.D.'s page. Stay tuned for more! Thank you for choosing us!
What is the Spirituality Guidance Channel? SGC is a video portal designed to introduce spiritually inclined individuals to be exposed to spiritual videos, radio, teachers, music, art, books, resources and links from a selected group of teachers and requests from viewers. Each featured coach/teacher will have their own page highlighting any videos, audios, websites or printed material they have produced. This portal will be regularly promoted on the Internet through social networking and targeted marketing channels. Please visit the website at the following address:
http://www.spiritualityguidance.com and email me at webproducer@hotmail.com with any suggestions, links or materials. Thank you for your most courteous participation in this project. I welcome your input. ~Dean A. Banks, D.D.
SUNDAY MORNING SERVICE WITH
DR. DEAN A. BANKS, D.D.
Welcome to our new Sunday Morning Service by Dr. Dean A. Banks, D.D.
Every week Dr. Dean will be engaging subjects that are pertinent to your growth and expansion into recognition of; respect to; and communication with your inner spirit.
Please feel free to comment or suggest topics for review. May the Divine always bless you and your families! ~Dean A. Banks, D.D.
THE SPIRIT OF THE LAW
Several years ago I wrote an article about Paul the Apostle after many years of research and reading about just who and what he was. Several scholars idolize him while several others despise him. Some say he was the greatest proponent of Jesus Christ and some others say that he was a latent homosexual. Whatever he was, he was known as the follower of Christ who once had persecuted Jesus and his followers and then went through an impromptu spiritual 'conversion' on the road to Damascus.
In the article that I wrote for examiner.com, I illustrated the varying viewpoints with the title, "Paul: Apostle or Apostate?" After the article was published I was attacked by many conservative evangelicals who resisted having their established 'belief' buttons being pressed so loudly and abruptly. One of these was a biblical studies doctoral candidate, Gary Davis. He, at the time, erroneously challenged my bible studies as being 'about' the Bible' and not thoroughly studying the Bible. He did not know that in seminary school I had to learn the original Aramaic and Koine Greek and translate the synoptic gospels to compare their 'stories', understand their idioms and their cultures. We ended up in a heated online debate.
After several exchanges, Gary wrote this article and extended the olive branch. To be honest, I wasn't interested in the olive branch when I first read the article as I was outraged at his assumptions about me without him ever knowing me and my course of study. I was contented to continue the debate because I knew that the doubt I had casted on just who and what Paul was, was completely valid. Soon after, I realized something very profound. I remembered during the intensive study of the word that I became aware of the authority that it projected and that how difficult it must have been for him to extend that olive branch. Mr. Davis transcended the dogma of the word and that was what I needed to do as well. The exchange and debate between us taught us both something about ourselves; it is more important to live by the 'spirit' of the law than by the 'letter' of the law.
We became friends and I wrote an article entitled, "Posturing" for the Examiner soon after. Amid the debate and posturing, Gary and I learned to respect one another and not let what someone wrote over 2000 years ago to create feelings of animosity and separation. Can you teach old dogs new tricks? I believe so. Gary took the mature step to extend the olive branch and I responded after diffusing my anger and posturing with accepting it. It wasn't easy for both of us, but we both learned from the 'word' that the lessons of life are to be lived and not just debated. Thanks, Gary. And may the Divine bless you always! ~Dean A. Banks, D.D.
THE SPIRITUALITY GUIDE
I started out writing online for examiner.com as the Wilmington Spirituality Examiner for Wilmington, DE in April of 2009. My metrics were 11,951 page views for 80 articles since 4/05/09 (~150 views/article). I published the first ten chapters of my book, "Spiritual Growth: Articles Of Expectation" as a free eBook on myebook.com and received 95,549 downloads since it was posted on 4/21/09. For a 5 month period (24.7 weeks) I was 45% above the Religion and Spirituality Category's national average (6,608 page views) and had averaged 2,390 page views per month. During the same period I had averaged 63% above my city's overall average (4,365 page views). I have had 1,624 per month average free eBooks downloaded during the five month period from April 2009 until October 2009.
My readership had steadily grown during that period and I believe I can sell documents with any article publisher.  After a parting of ways with examiner.com due to a censorship issue, I joined the writing site triond.com in January of 2010. Since then I have received 28,345 reads from 662 articles as of June 5, 2013. During the past few years I have gained over 3,566 friends on Facebook who read my writings daily. Every day I write a Daily Quotes column and post it on Facebook, Google and at least ten other social networking sites. On September 29, 2010 I released my book "Spiritual Growth: Articles Of Expectation" on Amazon Createspace in printed form and on Amazon Kindle in electronic download form.
In January of 2013 I joined the writing site CashMyStudio.com and to date have 24,472 views on 356 articles during a six month period and was ranked #1 on the site for a few months and as of June 6, 2013, achieved number one ranking again.  I prepared several new eBooks for sale at AtContent.com and have received 7,984 reads since December of 2012. In May of 2013, one of my articles on Triond entitled "A Difference in Potential by Dean A. Banks, D.D.", went viral and has accumulated 7,468 reads to date. I am very passionate about my writings and I write several thousand words into quotes and articles each and every day. Thank you for your most courteous consideration for reading my articles and publications.
Dean A. Banks, D.D.
June 5, 2013
Short Biography:
Dean A. Banks, D.D. has been a touring musician (keyboardist with Iron Butterfly, Wild Cherry, The Coasters, The Platters, The Drifters, Tony Newton & Gravity, Slim & Trim), solo recording artist (The Light), recording engineer (Frankie Gaye, Kim Fowley, Dito Godwin) and producer (Steve Miceli, Tempting Fate, Elizabeth May) during the course of his 40 plus year career. He earned his D.D. degree (Theology) from UCS in 1985. After college Dean taught audio engineering technology at the University of Sound Arts (USA) in Hollywood, CA. Dean's song "Feel The Wind In Your Sails" received high acclaim when the song was played in the L.A. radio market during the '80's.
Branching out, Dean appeared on the Los Angeles market (Channel 9) television show "There Is A Way" and performed at the Shrine Auditorium in L.A in 1982 to promote the single release of his song "People Are Wanting Your Love." He spoke on pursuing your dreams at The Mind, Body & Spirit Festival in San Diego, CA. in 1985.
All in all, Dean has performed at a high caliber in the music/video/motivational industry. Moving to Delaware in 1989, Dean formed a local music magazine called Music From the Ledge. During his tenure with the magazine as Editor-in-Chief, Dean interviewed such notables as Dio, Extreme, King's X, and Kansas. In the early 90's Dean wrote soundtracks for the United Kingdom based company, SMI Music. During the late 90's, Dean designed and built a full service audio/video complex called the MultiMedia Mall, a consortium of graphics, web design, and audio/video production.
Applying his understanding of multimedia production, Dean started a parallel career path as a Webmaster at the turn of the century. In 2002 he received his certification as a Master Certified Internet Webmaster Designer (MCIWD). His training was specialized in e-Commerce design and implementation, part of his career path for present and future music marketing.
Currently, Dean produces multimedia marketing, advertising campaigns, commercials, and is the webmaster for his company, banksnet.com. He blogs daily about the current state of politics, our religious beliefs and ways to enhance our personal development.
Dean refers to himself as a Spirituality Guide and has some interesting spiritual commentaries that will inspire people to achieve the greatness they seek. He produces marketing campaigns and websites for banksnet.com and writes for several online blogs including spiritualityguidance.com, an online resource for anyone interested in spirituality.
THE WHEEL GOES
ROUND AND ROUND
Everything that we sense is continuously in a dynamic state of motion. Yet we tend to want things to remain in a static state of 'the way it is'. We become comfortable with circumstances, events, situations, occurrences and people when we feel we benefit from them and uncomfortable when they don't.
Our concepts tend to remain static while our experience unfolds in a dynamic expression of polarity in the perceived dualistic reality. We observe, analyze and evaluate expressions in our environment as to whether or not they affect our survival instead of dismissing erroneous beliefs and trusting completely in the Divine to allow us to thrive.
We enter this dance with hopes, dreams and wishes only to have them crushed in the cold hard reality of truth when we rely on the beliefs and constructs of others. Our Divine purpose can only be manifested in Divine order when we discharge erroneous beliefs and completely trust In the Divine.
It is NOT an impersonal relationship with some 'energy' or 'spirit being' that we 'believe' is there. The Divine is a living, vibrant and dynamic Creator that has bestowed the gifts of grace, free will and agape on us. The Divine has given us everything for us to co-create a life that reflects the seeds of greatness that were planted in our hearts from the beginning of our lives. It is up to us to operate from those gifts and act out the manifestation of those gifts in our lives.
No one can do it for us. Then why do we believe what others believe without questioning their motives or being true to ourselves? We accept complacency, mediocrity and what others say as 'the way it is". Being true to ourselves means the discharging erroneous beliefs of others that we have accepted as true and coming to a complete understanding that trusting completely in the Divine is truly expressing love to our Creator. Anything else is a selfish acceptance of the illusion of the dance as being what is truly real. ~Dean A. Banks, D.D.
WHO'S IN CONTROL ANYWAY?
Have you ever wondered why your innermost dreams never seem to manifest? No matter how focused and determined you are your dreams seem to elude you? Is it because you are trying to do something that isn't right for you? Or is it that you simply don't believe inside that you can fulfill your purpose? Could it be that you have the desire and you just simply don't expect it to happen?
Whatever your reasons may be you can live the life you feel you need to live without struggling, fighting and living in pain. Simply let go of your perceived control over your outcomes and trust the Spirit of God to guide you to educate yourself, practice what you seek and master the lifestyle you desire.
You were created to be who and what you are; not what others tell you that you are or what you think you need to do to survive. Thriving comes from trusting in God, not reliance on your limited abilities. Moving from surviving to thriving is a major step that comes when you let go of the perception that you or others are your source.
God is your source; no one else. Trust that source to supply your needs, feed your wants, meet your desires and fulfill your expectations. After all, God gave them to you to be who you are. Live the life you have been blessed with by allowing the Spirit of God to love through you to attain your Divine purpose in Divine order. The stress of controlling everything in your life will melt away in the presence of Divine love. ~Dean A. Banks, D.D.
WEATHER
VIDEOS
SPIRITUAL BOOKS
DONATIONS
CD/DVD
THE TRANSFERENCE OF ENERGY

What you think is going to happen will happen but not in the way you might think it will happen. Your conviction to future manifestation is like a tipping of the scales. The balance will be fulfilled after it swings back and forth and arrives back at complete balance.
When your thoughts are aligned with your emotional beliefs and convictions the scales WILL be tipped. As you swing back and forth you might not be aware of when you will stop, where you will stop or how you will stop. You will be aware of who and what you are in relation to the subsequent fulfilled balance but might not perceive why you arrived there.
Whether or not you know why you have arrived there, the fact remains that you did. Any action you take ALWAYS has an equal and opposite REACTION. Why? Because energy cannot be created or destroyed; it simply just transforms from one state into another.
The perceived dualistic reality always responds to the alignment of thought and emotion. It is the way it is. Deny it and you will suffer the consequences. Accept it and you will pave the way for growth and expansion into the fulfillment of Divine order.
Think the thoughts of support, encouragement and sharing. Fuel those thoughts with the emotional desire to love, express joy and facilitate understanding. Be the transference of energy that gives life; it is your choice! ~Dean A. Banks, D.D.
WELCOME TO TSP DAILY!
We are so pleased with the success of The Spirituality Post Weekly Online Magazine, The Spirituality Post Daily and The Spirituality Guidance Sunday Morning Service that we have now combined them into a daily online magazine for those involved in Spirituality. Every weekday and weekend we will be featuring the writings and sayings of Dr. Dean A. Banks, D.D. Please come and visit us every day to receive inspiration, guidance and opinion on spiritual and political matters. We would like to thank you all for your support and dedication to the writings and sayings that we feature. May God bless all of you and your families now and evermore! ~Dean A. Banks, D.D.
THE WAY TO PEACE

Why is there so much unrest in the world? Why are some religious zealots resorting to violence to speak for them? Why are we watching as some areas of our world are burning and people are dying? The process of change is called metamorphosis. It is a complete change in appearance, character or circumstances. In other words, what it was before has changed. It has either gone through a process of growth and expansion into a better form or stagnation and regression into a previous form resulting from an acceptance of mediocrity.
In every country in the world there are people who want peace, law and order. As their volumes grow they are challenged by tribal, religious or regressive individuals who don't have the developed understanding to act in a mature fashion and seek peace and harmony among their peoples. It doesn't matter what tribal or religious factions are involved; it is not their ethnic heritage or their beliefs that is the problem; it is the BEHAVIOR of the people who espouse their heritage or beliefs that cause our collective problems.
Enlightenment reveals one distinct mindset and that is an understanding that each and every one of us have the Divine within us and it is how we LISTEN to the Divine that reveals our mindset and subsequent behaviors. We develop a 'value' of life and respect for others and their beliefs. If their beliefs are based on lies and agenda manifestation they will react to life in ways that are NOT supporting of life. They will continually seek regressing into 'the way things were' instead of progressing into 'the way things will be' based on a mutual desire for peace.
When someone 'values' violence and unrest it reveals that they listen more to their egos than to the Spirit of God. The Divine exudes peace and conflict is a result of our lack of understanding 'how' to get to a state of peace. What we value in our lives reveals just who and what we are. If we place a value on anything, we look to the circumstances revolving around that thing to determine our happiness. Whether we embrace the fact that peace is always available to us or not, we look outside of ourselves to experience happiness and contentment; when in fact, those 'dynamic states' are only experienced within us.
When we place a sincere value on living in peace and NOT forcing what we believe on others, we are at the gateway to living in the Kingdom of Heaven here and now. It is up to the seekers of peace to help guide that metamorphosis from belief posturing into belief understanding and belief acceptance. Being right or wrong about whom and what God is, is NOT the answer. The answer is in mastering the love for humankind by recognizing the divinity within each and every individual and acknowledging that others' behavior is a result of what they value in life.
If we want peace we need to TEACH the responsible values of peace and not the reactive and violent response to conflicts in belief systems. Oneness in life requires that extra step of understanding on all sides. Understanding comes from a willingness to step out of your belief system and walk a mile in the other person's shoes. If we truly value the divinity in others and seek love for all, we will teach the values of love, peace and understanding to all of humankind. After all, we all have to live with one another. Why not build a bridge of understanding instead of posturing on the banks of our belief systems? ~Dean A. Banks, D.D.
THE WAY WE FEEL
How did you feel this morning when you woke up? Were you in pain? Were you restless from a sporadic sleep cycle? Or were you joyous and thankful that you woke up? How we feel every morning sets the tone for our day; in fact, the very tone of our lives. What is the 'tone' of our lives?
In music, a tone is any sound considered with reference to its quality, pitch, strength or source [dictionary.com]. In other words, the tones of our lives are referenced by the events, occurrences, situations, circumstances and the reactions we have to the behaviors of others. Our interactions in our environment are more like another musical term; the timbre (pronounced tam-ber). The timbre is the characteristic quality of a sound, independent of pitch and loudness, from which its source or manner of production can be inferred. Timbre depends on the relative strengths of the components of different frequencies, which are determined by resonance [dictionary.com].
And what is resonance? In physics, resonance is the state of a system in which an abnormally large vibration is produced in response to an external stimulus, occurring when the frequency of the stimulus is the same, or nearly the same, as the natural vibration frequency of the system [dictionary.com]. Now, what does all of this mean and what does it have to do with our feelings? It's very simple.
In Astrophysics, modern theories of solar system formation state that congealed gas particles lay dormant in space until some catastrophic event occurs; a supernova. The resultant shock wave fuses the gas particles together to further clump the gas particles together and start generating its own gravity. But how did these gas particles start clumping in the first place? Gravity wasn't affecting their initial formation? It is theorized that electrostatic charges brought the 'like' particles of gas together and start the process of 'clumping' before gravity ever had an effect at all. But where do these electrostatic charges come from?
It is relegated to the unseen attractive force of 'dark matter'. This is matter that is called 'dark' because we cannot sense or measure it; however it has gravitational attractive forces that clump matter together like a scaffolding system in the construction of a building. The unseen and unsensed 'forces' are responsible for bringing like particles together. What forces do we as humans 'project' to attract and clump like occurrences together? What forces do we as humans 'reflect' to repel and break up like occurrences from clumping together?
It turns out that dark matter, the attractive 'clumping' force of the omniverse exists with an opposite force of 'dark energy' that repels the formation of the creative congealing factors. In our existence, 5% of the omniverse is energy and matter (matter being a denser 'congealed' form of energy vibrating at a lower frequency). 23% of the entire omniverse is dark matter and 72% is dark energy. As you can see, the repelling 'dominant' force of the omniverse is dark energy. It is the violence of chaos of the natural order that destroys what is there in order to create a new paradigm more refined and of a higher order. That's how we came into creation.
The destruction of a star experiencing a supernova was the 'spark' that formed the solar system and the earth upon which we now live. We 'came' into creation from violence in order to 'understand' ourselves by looking back at how we were created and learn from this process to become a 'higher order' of being. The gift we have been given is in understanding and utilizing our feelings to guide us into a greater understanding of what we need to do to 'listen' to the subtle energies within that will guide us in the ever present river of Divine order.
Divine order is the creative force that manipulates natural order simply by projecting our feelings upon the stage of creation. How we feel is our point of 'attraction' that attract like situations to occur in the creative process. It is our internal creative power of 'clumping' that co-creates reality according to how we feel. Our feelings are an emotive force that generate a polarization in Divine order to attract 'like' events, occurrences, situations, circumstances and people that reinforce our 'point of attraction'. If we feel despondent, unworthy or angry, we will attract more of the same. If we feel happy, fulfilled and loving, we will attract more of the same. This is omniversal law.
Our behaviors in the omniverse ARE modeled after the physics of the viewable and 'sensed' universe. The omniverse is the entire viewed universe and the unsensed levels of that universe combined into a multiverse model that expresses itself in an understanding of the 'all' of existence. Do you understand what is going on in your life right now? Then you will be guided to your clarity of purpose. Are you feeling healthy? Then you will be guided to ways of maintaining your health. Are you feeling you aren't wealthy? Then you will be guided to ways of being in an ongoing state of wealth generation. Are you feeling prosperous? Then you will be guided to ways of creating prosperity. Are you feeling abundant? Then you will be guided to an understanding that this omniverse is a cornucopia of energies at your disposal to co-create the life you desire when you expect the 'like' state to occur.
The energies seen and unseen are ever present. The existence of the physical reality seen and unseen is ever present. Your job as a co-creator is to take what has already been created in the state of raw materials and rearrange it into a usable form that brings about peace, joy, understanding and Divine love into your life. You do this by being aware of your feelings and adjusting them to co-create your experience of reality by expecting them to happen beneficially for you. This repeated process brings you into a state of ongoing allowance where you 'automatically' co-create your reality from your experience of ongoing fulfillment. What you receive creates more of what you give; and giving more of what you receive creates more of what you receive. Feel your way through life by being guided by the still small voice of silence from the Creator. Use your feelings to project what you desire and expect them to happen.
Allow the Divine to fulfill your Divine purpose in Divine order by sensing your 'entire' environment, feeling Divine presence and allowing it to guide you, knowing that the Divine is bringing about what you were created to be and being 'joyful' with what you were created to be. The expression of the feeling of joy brings about more of the same and isn't ongoing joy what we all want to experience? Let your feelings be your guide to listen to the Divine and let the Divine be your guide into becoming what you were created to be. Anything else is distraction from your Divine purpose and a lack of alignment with Divine order.
From chaotic violence comes order and from order comes ongoing creation. "Be therefore perfect, just as your Father who is in Heaven is perfect" ~Yeshua, Matthew 5:48 (Aramaic Bible in Plain English (©2010)). ~Dean A. Banks, D.D.
CD/DVD
THE WHEEL OF MEDIOCRITY
It seems apparent at times that we all are searching for answers to our innermost questions outside of ourselves more than inside of ourselves. When we get caught up in the hamster wheel of life our focus gravitates towards our immediate needs and wants while we let our deepest desires and necessary expectations to go by the wayside.
Why does this happen? Is it because we are too tired, lazy or just mediocre? Or is it because down deep inside we simply don't believe in our abilities to fulfill our Divine purpose? Unfortunately, we use our belief systems to drive us onward or retreat into our comfort zones. It is our motivating force in making choices, pursuing decisions and manifesting results.
The problems we encounter are when some of our beliefs are erroneous and don't serve the actualization of our Divine purpose. Do we hold onto these beliefs because they keep us in our comfort zone or do we dare to eradicate them because they don't serve our fulfillment? Again, it is our choice that is the first step. Do we make our choices half-heartedly or with sincere intent? Do we pray for guidance and make the time to still ourselves and listen for the guidance? And do we go into the world and seek the opportunities to manifest our destinies or do we sit in our inner sanctums and prophesize to others about their lives?
Intention is nothing without commitment; commitment to become a better you; to stretch out of your comfort zone and become what you were created to be. Go to the library or Internet and educate yourself on the choices that others have made and study the results they have manifested. Use their experience as a guidepost to possible outcomes. Learn about what they did when confronted with obstacles. Learn about how they maintained their focus and attitude.
Spend the necessary time in fine tuning your body and mind with your inner spirit. When all three become aligned you cannot help but manifest your Divine purpose in Divine order. Peace and blessings on your journey to Oneness with your inner purpose and always remember; the Divine is just a breath away. ~Dean A. Banks, D.D.
THE WHOLE TRUTH
Have you ever told the complete truth, nothing but the truth, so help you God, only to be told that you lied? How did you feel when you were honest and others said that you lied? Did you feel threatened? Did you feel shame? Or did you simply know in your heart that you told the truth in the face of adversity even though the rest of the world looked at you as a liar?
Truth in the real world relies on individual perceptions of 'reality'. We see things differently from our individual perspectives. Our collective truths are based on observations of events, occurrences, situations, circumstances, the behaviors of people and natural order. The difference in the collective truths is when we 'personalize' what these experiences are in relation to our self-survival. Do we have a stake in the 'game'? Or do we have a pre-conceived agenda that we need to align our perceptions with to ensure our self-survival?
Our egos will control, dominate and manipulate what we perceive to make reality 'fit-in' with what we 'believe' it should be. When we have transcended this egotistical need we allow the truth to stand on its own. No matter what anyone else says we know exactly what 'IS' the truth and we allow the blessings of the Divine to move Divine order to reveal that truth to all when the time is right. Yes, we might take the heat and scorn of others during this 'divine timing' but in the end it is well worth it. Not that our egos will be vindicated, but that the complete truth will be revealed once and for all.
We all experience our individual battles in life and we sometimes perceive that we have lost those battles; even though we relayed an accurate account we were perceived as liars. What others think about us is truly none of our business. Our job is to relay the truth no matter what. It doesn't matter that others might perceive us as liars. As long as we know that in the face of adversity we told the truth. We can stand on that as an internal principle and as a result we participate in the moving of Divine order in the favor of 'all' instead of manipulating information to appear as the truth according to the demands of the ego.
Our alignment with divinity occurs when the truth becomes a priority. When we live in the truth we recognize the divinity in others and we respect their divine connection as we respect ours. We share love with them even though they might incessantly lie because we 'KNOW' that it is they who have either lost their awareness of the Divine within them; or they know it, but deny it because they are slaves to the selfishness of their egos.
It is always our 'job' to relay the truth no matter what is occurring. Bearing false witness shows that we are more concerned about how we are perceived than whether or not we have accurately told the truth. It is always up to us to see things how they are instead of how we 'think' they are.
In the privacy of our own minds we can 'reframe' what has occurred in the past in order to move forward effectively but we should never change the truth to suit our perceived purpose. Living from the truth requires us to be truthful in 'all' things, no matter what anyone else says or does. Be ye therefore perfect. ~Dean A. Banks, D.D.
THE WILL OF THE FATHER
"I cannot do anything of my own will, but according to that which I have heard, I judge, and my judgment is just, for I am not seeking my will, but the will of him who has sent Me" ~Yeshua, John 5:30 (Aramaic Bible in Plain English (©2010)).
Some have misunderstood exactly what this says. In the King James Bible (Cambridge Ed.) version the translation reads, "I can of mine own self do nothing: as I hear, I judge: and my judgment is just; because I seek not mine own will, but the will of the Father which hath sent me." This subtle difference has caused much misunderstanding among interpreters of the Word.
The Evangelicals say that we must not follow our will at all and only God's will. The New Thought people say that we should kill the ego and the will in order to experience the fullness of the Divine. In the Aramaic translation Yeshua says that he cannot do 'anything' of his own will because as he hears he judges. Christ says that 'hearing' is the gateway to judging; in others words, Yeshua, the man hears and judges and follows the will of his ego. However, the judgment of the Christ within him seeks the will of the Father.
What is the will of the Father? To become what you were created to be. It does not mean that to become One with the Divine one must throw their hands up in the air and do 'nothing'. It means that when we seek to become what we were created to be we are seeking the will of the Father. But how do we discover what we were created to be? By seeking the Divine will within; seeking first the kingdom and having all else added unto you. Sound too simple? Perhaps, but in the simplicity of these words lies the secret to unfolding your Divine purpose in Divine order.
It is in the 'seeking' of Divine will that we discern our behaviors and the behaviors of others and stop judging the people who commit those behaviors. When we live in the world of our ego self we will judge others for their behaviors; when we live in Divine will we discern the behaviors of others and forgive them for their behaviors because we know that they are living more from their ego self than their Divine SELF.
We love them for where they are in their life experience, pray for our awareness of Divine will, meditate to seek out Divine will and serve God and others by employing Divine will in our daily interactions. Fulfillment of Divine will occurs as a result and we are all blessed with health, wealth, prosperity and abundance as we live in the joy, peace and understanding of Divine will.
The ego self wants to be in command and as long as we don't balance it out with Divine will we will continue to run into the impediments of our progress. It is in the learning and practice of allowing Divine will to guide us that we truly become free and unfettered to manifest our Divine purpose in Divine order. Be ye therefore perfect! ~Dean A. Banks, D.D.
THINK
I have been attacked, accused and assaulted by some who have called me acerbic, immature and self-centered by some readers on Facebook. I just want to say 'thank you' to all of you for your 'lively responses' because you did just what I was prompting you to do; THINK!!! We might not agree on certain issues but that's not the point. The point is for each and every one of us to 'think' and NOT parrot talking points and sound bytes.
When engaged in a healthy argument it is sometimes incumbent upon you to 'prime the pump' and get the other party to 'open up' and reveal their position; especially when they 'allude' to something that reflects their bias and hidden agendas. When they respond with how 'superior' they are to you reveals just how egocentric they are.
I have also been accused of 'trolling' other peoples' threads, which I NEVER do! If one of my friend's threads appears on my wall I might respond based on what is being said. I don't go to other peoples' walls and look for a fight. If it shows up on my wall I will respond if I feel that what is being said is either untrue or lacking in veracity. I might respond in a humorous manner just to inject some laughter and vibrancy into our discussions.
My goal here is to interact with many types of people and learn from them. It is not to pontificate and reveal 'Divine wisdom from on high'. Each one of us only needs to go within and listen to the still small voice of the Divine guiding and directing us to express our Divine purposes in Divine order.
Facebook mental jousting isn't required to understand and live your life; however, it does provide a sounding board upon which we can share our experiences and help each other mutually grow and expand into living in the TRUTH of reality and not the opinions of others.
Thank you all for your participation in my threads and in my life. You have enriched me more than perhaps you realize; and if you do realize it, then I am grateful! ~Dean A. Banks, D.D.