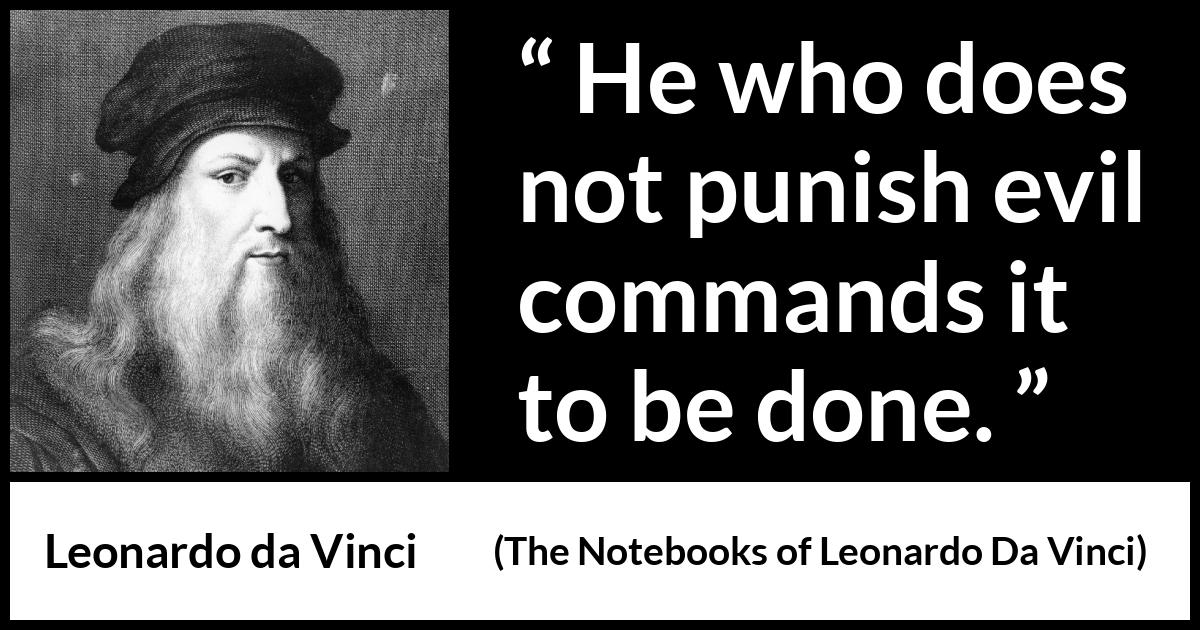 THE HOLY GHOST

What did it mean when Jesus said that the Father would send a 'Comforter' in his name and teach us all things and help us remember the lessons that Christ taught us? Was it a separate spirit that was imposed on us or was it simply an awareness of the spirit within us that we had not previously known?
In John 14:26, the King James Bible (Cambridge Ed.) states, "But the Comforter, which is the Holy Ghost, whom the Father will send in my name, he shall teach you all things, and bring all things to your remembrance, whatsoever I have said unto you." From the original texts to our common day language of Plain English (without the intermediary Koine Greek to Latin translations) it refers to the 'Comforter' as the 'Redeemer': "But he, The Redeemer of the accursed (the Comforter), The Spirit of Holiness (the Holy Ghost), whom my Father sends in my name, he will teach you all things and he will remind you of everything whatsoever I have told you" ~Aramaic Bible in Plain English (©2010).
What is a 'Redeemer'? The act of redeeming is to buy back, pay off, clear a debt, recover, exchange or convert something of value to another to cover a perceived debt of service. Who is the Redeemer? It is the Spirit of God within each and every one of us that connects to our 'Christ consciousness'. What is our Christ consciousness? It is the knowing of the Spirit of God within! Before Christ made us aware of this FACT we did not know our 'connection' to spirit.
The 'Holy Spirit' is NOT a separate spirit; it IS the Spirit of God!!! It is the Spirit of Holiness as the Comforter (Redeemer). In John 16:7, the King James Bible (Cambridge Ed.) states, "Nevertheless I tell you the truth; It is expedient for you that I go away: for if I go not away, the Comforter will not come unto you; but if I depart, I will send him unto you." In the Aramaic Bible in Plain English (©2010) it states, ""I tell you the truth: it is beneficial for you that I go away, for if I do not go away, the Redeemer of the accursed (the Comforter) will not come to you, but if I depart I shall send him to you."
What does this mean? It clearly means that Jesus had to die to redeem us from our lack of knowing that we are already ONE with God! Without his death we would be fixated on Jesus the man and not the Christ within! The accursed are those who have no knowledge that God is within or don't believe that there is a God at all. They exist in a vacuum of physical conditions, emotional reactions, mental hyperbole and spiritual vacuousness. They need to be 'reminded' of the words of Christ and the awakening of each individual to the Spirit of God within. Yet many churches preach sin, hellfire and brimstone instead of the simplicity of 'letting go' of your ego to allow the Spirit of God to work THROUGH you.
Why? Because they have postured themselves as middlemen between you and God. They have to assert and defend their value at your expense! Don't buy into the false concepts of sin and hell. They are distractions from the pure, true love of the Divine! Agape is the 'unconditional love' of God. He does not HATE sin as is so often preached by Pauline proponents who are espousing a FALSE gospel of Jesus Christ. Read the RED and hear Christ's words. That is ALL you need. Not ANYONE else's perceptions of his words but your understanding of his words from the Spirit of God within YOU!!!
The Trinity of spirits is a 'made up' concept by the Catholic Church. There is only ONE spirit; the Spirit of God. The alpha and omega of all of life. Stop believing lies and made up concepts and seek the truth within you RIGHT NOW! It is there when your heart is pure and focused on the Spirit of God within. Peace and blessings to all of you. ~Dean A. Banks, D.D.
SITE HOSTING
THE WORLD ACCORDING TO ROGER
VIDEOS
SERVICE IN PRAYER
Elizabeth and I would like to invite you all to our site 'Service In Prayer'. For many months we have been led to offer a way for our online friends to have a forum to share our prayer needs with each other.
The purpose of this website is to connect with one another and share our needs for healing in whatever areas we feel we need. Please visit the website or go to the Facebook forum to post any public prayers on the Wall or PM us for private prayers.
We will pray for you or help you to find Prayer Partners to assist you in healing and realization of your Divine purpose and the unfolding of it in Divine order.
Thank you all for your support, kindness and for blessing us with your ongoing friendship. Peace and blessings to all of you and your families! ~Dean A. Banks, D.D.
OUR PAST ISSUES
Did you miss any of the issues of The Spirituality Post Daily? If so, following are the links to each and every day for you to peruse. Please visit our advertisers and help us to keep going in our service to the spiritual community of souls who long for a greater spiritual perspective on life. God bless you and your families! ~Dean A. Banks, D.D.
SPIRITUALITY GUIDANCE
What is the Spirituality Guidance Channel? SGC is a video portal designed to introduce spiritually inclined individuals to be exposed to spiritual videos, radio, teachers, music, art, books, resources and links from a selected group of teachers and requests from viewers. Each featured coach/teacher will have their own page highlighting any videos, audios, websites or printed material they have produced. This portal will be regularly promoted on the Internet through social networking and targeted marketing channels. Please visit the website at the following address:

http://www.spiritualityguidance.com and email me at webproducer@hotmail.com with any suggestions, links or materials. Thank you for your most courteous participation in this project. I welcome your input. ~Dean A. Banks, D.D.
OUR SERVICES DELAWARE
Please visit our websites and send them to anyone you think would need our services. If you are out of our area (Northern Delaware) and know someone in our area, please forward this flyer onto them. We are available for work over the next few months, so please let us know as soon as possible. ~Liz & Dean
Liz:
http://www.banksnet.com/sittingservices
http://www.elizabethmaymusic.com/
Dean:
http://www.banksnet.com/
http://www.banksnet.com/portal
http://www.spiritualityguidance.com/
~Dean A. Banks, D.D.
CD/DVD
EBOOKS
THE KEYBOARD OF LIFE
When I got up this morning I was thinking about writing a piece on how our computers were originally designed to emulate our subconscious minds. I was going through the commands in my head and correlating them with the keys on the keyboard. I poured myself a cup of Dark Roast Martinsens jave and turned on the TV and Joel Osteen was on. He was speaking about how we are like computer software and we need to learn to delete any negativity in what people say to us about our aspirations. He said that words are like seeds that if repeated and accepted take root in our minds and grow into limitations. How true.
What was interesting to me was the synchronicity of my inspiration and his sermon. Most of us use the Windows operating system and I will use the keyboard analogies in relation to Windows. Sorry, Mac users, your commands might be slightly different. When we type our thoughts on the computer keyboard we hit letters that correspond to the words that are coming to the forefront of our minds.
We organize these thoughts into phrases, sentences and paragraphs to relay a story, illustrate a point or simply elaborate on a topic. When we are done we save the file, run spell/grammar check, reread the essay and resave the file. We then either file it away or we share it with others. When we finish a paragraph we hit enter to move onto the next thought or point. We mostly type in lower case and we capitalize the beginning of sentences or titles with upper case. Some people type everything in upper case and that is generally interpreted as either yelling or emphasizing.
Let's look at the lower case as our lower selves and the upper case as our higher selves. We spend most of our time with our lower selves and when we start a new thought or direction we emphasize their beginnings with our higher selves. We have a shift key that allows us to change from lower case to upper case in a sentence. The shift key allows us to jump to a new level and enter the emphasis we need to illustrate our thoughts. We also have the delete key. As Joel kept emphasizing in his sermon this morning we need to repeatedly hi the delete key when others impose their negativity upon us.
However, when we hit the delete key what we are deleting goes into the Recycle Bin. The Recycle Bin is where we store items that are supposedly ready for permanent deletion but aren't permanently deleted because we might change our minds and want to use them again. It is like a buffer or virtual storage tank of ideas that we aren't sure about in the present. When we are ready to delete these files permanently we can select the command, "Empty Recycle Bin".
Too many of us are so wishy washy about what we need and don't need we never empty our recycle bins. We hold on to things we can 'fall back on' in case we fail or get rejected. There is a way around this. The next time you decide to delete something that is not working for you or edifying your being, hit the shift key simultaneously with the delete key. This way, you bypass the Recycle Bin and permanently remove those undesired files or 'thoughts, beliefs, action and behaviors' that you no longer 'think' that you need.
The shift key is the key to this. Just as the shift key elevates you from your lower self (lower case) to your higher self (upper case) it provides the additional command to permanently remove the things that you don't need to fulfill your Divine purpose in Divine order. You can capture any screen image that you desire by hitting the print screen key and pasting it into your document. You do this by hitting the control key and the 'v' key at the same time. Make your commands (v)ictorious by capturing the thoughts, beliefs, actions and behaviors that contribute to your growth and expansion and that of others.
Program these actions into one of the function keys as a macro. A macro is a set of commands that are executed simultaneously to yield a desired result. You can enter a single character or word to perform a whole series of actions when you program a function key or regular key as a macro. The four aspects of Divine communication are all macros that you can program into your 'personal computer'.
Program yourself daily with prayer, meditation, service and fulfillment. Make the time each and every day to purge your system from the viruses of negativity, lack and limitation. Communicate with the Divine and be cleansed with Divine love. If not, you will always be hitting the control, alt and delete key to select the Task Manager and reset the programs you are running in order to access enough memory to complete your tasks at hand. Instead, just hit enter; you will surely enter into the Kingdom of Heaven within and experience all of the bounty and joy of life. Be ye therefore perfect. ~Dean A. Banks, D.D.
OUR PODCASTERS
by Dean A. Banks, D.D.
Currently Bobby Hinkle, Elizabeth May Sutor and Dean A. Banks, D.D. have uploaded podcasts. Robert Yarbrough will be added soon. Just click on the podcasters placards below and click on the Podcast title. Currently there are five podcasts on Bobby Hinkle's page, one on Elizabeth Sutor's page and nine on Dean A. Banks, D.D.'s page. Stay tuned for more! Thank you for choosing us!
What is the Spirituality Guidance Channel? SGC is a video portal designed to introduce spiritually inclined individuals to be exposed to spiritual videos, radio, teachers, music, art, books, resources and links from a selected group of teachers and requests from viewers. Each featured coach/teacher will have their own page highlighting any videos, audios, websites or printed material they have produced. This portal will be regularly promoted on the Internet through social networking and targeted marketing channels. Please visit the website at the following address:
http://www.spiritualityguidance.com and email me at webproducer@hotmail.com with any suggestions, links or materials. Thank you for your most courteous participation in this project. I welcome your input. ~Dean A. Banks, D.D.
SUNDAY MORNING SERVICE WITH
DR. DEAN A. BANKS, D.D.
Welcome to our new Sunday Morning Service by Dr. Dean A. Banks, D.D.
Every week Dr. Dean will be engaging subjects that are pertinent to your growth and expansion into recognition of; respect to; and communication with your inner spirit.
Please feel free to comment or suggest topics for review. May the Divine always bless you and your families! ~Dean A. Banks, D.D.
CD/DVD
SPIRITUAL BOOKS
THE KEY TO A BLESSED LIFE
What is the key to living a blessed life? Is it to do, have and be what you feel you are in this world? Or is it to be at peace amid the surrounding chaos? Do we have a 'right' to do, have and be what we believe we are? YES!!! The key to doing what fills your spirit, having what you feel you need to have and being at peace with God, others and yourself is something quite simple. It is a power you have been given by grace and it is the expression of tone setting vibration in the co-creation of your life.
A car has an engine that provides the power to the frame and structure of the vehicle to move it forward. It has a steering wheel that affords the driver the ability to choose which direction in which to proceed. It has doors, seats and clear glass to enter the vehicle, be comfortable and focus on the direction you want to go. The car sits out in front of your house and has the 'potential' to go wherever you want. It will not go anywhere unless you are driving it. You cannot start the car and move forward until you put the key in the ignition, turn the engine on and put it in gear.
The key represents the 'right' to engage the power of the vehicle to take you where you want. But what is the 'key' in your life to 'take you where you want'? What determines your movement either forward or backward in the unfolding of your life? The key has two lips, a tongue and teeth. It is your mouth! What comes out of your mouth is what sets the tone for your life. What you speak into existence is what becomes your experience. If you speak negativity, you create that state of existence in your reality. If you speak positivity, you create that state of existence in your reality.
Too simple, you might say? Think about it. How can you get anywhere if you don't 'expect' to be there? If you are hungry, you get in your car, drive to the grocery store, buy some food, drive home and bring it into your house to feed your hunger. You 'expect' to satisfy your hunger by going through the necessary steps to fulfill that expectation. If you didn't expect this to happen, then why would you do it? Just to go through the steps? Hardly! You have a need to meet and you do what you need to do to fulfill that need!
When you speak negativity in your life you are creating the vibration of negativity and that is what you will experience. Conversely, when you speak positivity into your life THAT is what you will experience. In the Biblical allegory of creation God said: And God said, "Let there be light," and there was light. ~Genesis 1:3 (New International Version (©1984)). It didn't say "Let there be light" and there was darkness! It is clear that what we speak in our lives is the 'key' that starts the engine of creativity. It is the 'spark' of co-creation that comes from our accepted thoughts, feelings, beliefs, words, actions AND behaviors!
Speak with the authority of co-creation by declaring and proclaiming each and every day, "I am fulfilling and manifesting my Divine purpose in Divine order and I expect to co-create health, wealth, prosperity and abundance in my life. I start each and every day with feelings of joy by centering in my inner peace and through understanding that I am an extension of Divine love. I choose my words wisely knowing that they co-create my experience of reality. When I feel the urge to express myself negatively I catch myself and choose to be silent in my inner peace. In turn, I choose to feel grateful for my experiences and stop and think about why I am experiencing them. These experiences are revealing the answers to the questions I have deep in my soul. I choose to listen to Divine guidance, put my ego in check and fulfill my Divine purpose in Divine order over everything else. I am blessed!"
By consistently making this statement we are assuming 'control' over our lives. We are making the choices to learn from our experiences so we can grow and expand into our Divine purposes. Remember, after we turn the key and put the car in gear we are ready to move forward or backward. When we choose our words wisely, we are ready to step on the gas! ~Dean A. Banks, D.D.
THE LAW OF ACTION
AND REACTION
What are the laws of action and reaction? If something is a law it expresses the same results each and every time. The Law of Gravity always works but it also allows actions that can 'overcome' its effect on perceived 'objects'. As with all things in a perceived dualistic reality, there are two expressions of every perceived action.
Newton's Third Law of Motion states that, "For every action, there is an equal and opposite reaction." That simply means that if an object moves in a direction through a medium and 'interacts' with another object, the transference of energy at the point of interaction will create an equal amount of force to the other object it interacts with and it will 'force' it to move in the opposite direction from where the force was applied on the secondary object. It means that forces 'always' come in pairs.
The Law of Reaction states that whatever you push against or resist will create the opposite results that you seek. The Law of Pro-Action states that whatever you don't resist and simply allow will create the same results that you seek. Confused? Well, let's look at it another way.
If you want to obtain more money and you resist how others use money for their own selfish gains, you will get the opposite of what you desire; meaning that you will NOT get money. If you want to obtain more money and you allow yourself to use money for the mutual benefit of everyone, you will get the same result; meaning that you will get more money to accomplish what you ALLOW!
Reacting is resisting and pro-acting is allowing. It is a choice to either push against something or allow what you desire to be born. These laws work the same way every time whether you observe and agree with it or not. There is no variance only your 'perception' of variance.
Since you are immersed in the medium of the transference of energy you are limited by the constraints of the medium physically. However, it is in your ability to bridge your thoughts of evaluation, discernment and judgment in your mind with the feelings of assuredness, confidence and fulfillment in your heart that actually moves Divine order to 'arrange' natural order to the fulfillment of your Divine desires.
Stop resisting what you don't want and allow what you do want. You will be moved by the current of the stream toward the complete actualization of your Divine purpose in Divine order. It is up to you and you alone to follow the course of your life. ~Dean A. Banks, D.D.
THE LOVE OF MONEY
What is the love of money? Is it that one loves the idea of money or the things that one can do with money? Or is the fact that one feels comfortable that they can do whatever they want when they want or decide to? Is it the actual love of the green stuff or is it the power that is associated with it?
When you love money more than life itself your priorities are not only misguided by your ego but the results you manifest will be tainted at best. What you put out you get. It's as simple as that. If you value money more than people your 'reward' is evident. The saying, "You can't take it with you" comes to mind.
Money, in essence, is an idea first. It is a medium that is the fuel to manifest co-creation. When you want the steam engine to go faster, you add more coal to generate more heat and steam. You burn money to accomplish ideals and principles you 'believe' you need to do.
But is your belief valid? Is it really something worth accomplishing? Does it add to or take away from the joy of life for yourself and others? Is it your prime focus or is it somewhere in the background locked up from any exposure to others. Those who hide their money or their financial conditions truly have something to hide. Whether it's how much they have, what they have done with it or what they plan to do with it, the very act of hiding it reveals that their ego is afraid of the fallout of revealing what condition it has been in, what it is now and what it will be.
How you spend, save and invest your money reveals your mindset. Those who hide this are afraid of what it reveals about their true character. Take Willard 'Mitt' Romney. What is he hiding? Why won't he release his tax returns according to the very standards his father set down? Why is he trying to change the focus and misrepresenting what the POTUS has said. President Obama basically stated that we are NOT islands and don't make it on our own. He is correct. We all need each other to succeed.
Businesses use the infrastructure that was laid down by taxes paid in the past so that we could continue to thrive. But what good is that when people like Romney and Bain Capital send our jobs overseas? He lies continually to protect his already tarnished 'image'. He is out for himself and his 'buddies' only. He does NOT care about you at all! If he did, he would disclose his financial dealings and take the consequences that come with it. He is a coward and a liar.
Why would anyone in their right mind want a leader who loves money more than people? Remember, the love of money is the root of all evil. Money in of and as itself is not a bad thing; what people do with it or how people hide it is. A clear statement was made last November to all of the corporations and money manipulators throughout the world. We told them that this sh*t don't flush and we are cleaning out our pipes where the clogs are occurring; McConnell, Boehner, Cantor, Ryan AND Romney. Stop bringing water to the very people who are drowning you! ~Dean A. Banks, D.D.
I have had many years of experience with Mormons. After their corkscrewing their way into my first marriage and trying to instruct me in the error of my thinking, I started spending many hours in the library researching them. What I found was remarkable.
I could go on and on, but I will post a simple cartoon about just what they believe. There are many videos by scholars available but this little cartoon sums it up in a very easy to grasp way. Watch it and learn just who they are and what they believe.
Their prophet Joseph Smith was a rapist, racist and murderer, among other vile things. He was completely delusional and he has spawned a religion of non-emotional automatons that MOCK whom and what Christ truly is. Watch and learn! ~Dean A. Banks, D.D.
THE NECESSARY TOOLS
The only time you are truly wrong is when you think you're not! Resisting aberrance perpetuates it. It's OK to not agree with aberrance and take the necessary steps to place it in abeyance, but when we choose to 'fight' it and 'overcome' it we are not taking the fruitful path to discharging it.
Stand up for what is right and know that the Divine will move Divine order to actualize what is fruitful in natural order to effect the proper changes at the right time with the right people to effectively deal with aberrance.
Faith, trust and expectancy are your tools in dealing with aberrance! ~Dean A. Banks, D.D.
WEATHER
VIDEOS
SPIRITUAL BOOKS
DONATIONS
CD/DVD
THE OMNIVERSE OF YOU

Take a moment and look at one of your fingernails. There are as many atoms in your fingernail as there are stars in our Milky Way Galaxy. Your fingernail is a collection of atoms that form molecules and chemical structures that are perceived by you as your fingernail.
The glue that holds all of these atoms and molecules together are hidden forces which we don't perceive. The reason you are able to read this is because an unseen force known as magnetism is operating according to rules, principles and laws that are observed in the omniverse and harnessed by your computer. From the microcosm to the macrocosm everything is connected by these unseen forces that govern all of existence.
Just because we can't directly sense them doesn't mean that they are not here. We observe the aggregate effect of these perceptions and copy images of them into our brains. When we observe repeated events that yield specific results we come to believe that is the way it is.
However, when we come to know that our observations are merely reflections of how we affect these unseen energies we soon come to know that our thoughts, feelings, words, actions and behaviors are expressions that co-create our realities. We always see what we ultimately want to see because it is ultimately a part of us. We are all connected and we all affect our environments as our environments affect us.
Knowing this, isn't it better to give Divine love to all? Isn't it better to give your best in service to others? Isn't it better to support life 'as it is' instead of what you 'believe' it should be? When we live in this world and try to control, dominate and manipulate others instead of seeking to live in peace together, we either live to get along or end up killing each other; whether figuratively or literally.
Stop trusting others and yourself to decide what is right and wrong with the world. Trust God. Trust the one who has created it all and set up the rules of the game. Be ye therefore perfect! ~Dean A. Banks, D.D.
WELCOME TO TSP DAILY!
We are so pleased with the success of The Spirituality Post Weekly Online Magazine, The Spirituality Post Daily and The Spirituality Guidance Sunday Morning Service that we have now combined them into a daily online magazine for those involved in Spirituality. Every weekday and weekend we will be featuring the writings and sayings of Dr. Dean A. Banks, D.D. Please come and visit us every day to receive inspiration, guidance and opinion on spiritual and political matters. We would like to thank you all for your support and dedication to the writings and sayings that we feature. May God bless all of you and your families now and evermore! ~Dean A. Banks, D.D.
THE ONLY REDEEMING
CHARACTERISTIC OF WEALTH

The only redeeming characteristic of wealth is in the fact that it ultimately means nothing unless you share it. Whether financial, relationship or educational wealth they are all conditioned and predicated on circulating money, love or knowledge. Holding back and hoarding any one of these categories of wealth defeats their entire purpose.

Share the wealth of your finances with others in need; help them out of a dire financial situation. Share the wealth of your relationships with others in need; help them understand and know that they are loved. Share the wealth of your knowledge, talents, skills and abilities with others in need; help them up and instill an inner confidence in them that they are worthy to co-create beauty in their lives.

Sharing the wealth is what makes 'having' worth having. For in giving away what you 'have' you are acknowledging that it is not yours to possess, but yours to share the wealth. ~Dean A. Banks, D.D.

THE PATH TO INFINITY
You are a spiritual being expressing the essence of Divine love physically, emotionally, mentally and spiritually.

You come to know this by transcending the external illusion that you are other than a spiritual being.

You transcend the illusion by removing erroneous beliefs and sharing Divine love with all.

You remove erroneous beliefs by listening to Divine guidance and trusting in it completely.

You trust in Divine guidance by daily communion with the Divine and faithing your spirit into the perceived external illusion.

You become fulfilled by sharing exactly what you desire with all whom you encounter.

You give thanks to the Divine by being whom and what you were created to be; a spiritual being expressing the essence of Divine love in all you think, feel, believe, say and do.

You live in Divine love by knowing that you are blessed.
~Dean A. Banks, D.D.
THE PATH TO THE DARK SIDE
The doorway to the dark side of existence is opened when you choose to fear what you don't understand. Whatever is hidden in the darkest corners of your mind and heart will come alive and you will react when you doubt what you are observing in your reality. This doubt leads to the perceptions of scenarios that possibly 'could' happen and the onset of worry begins to stifle your actions. As you travel down the path to the dark side the possibilities of what could happen become the probabilities of what will happen and fear takes control. Once you are in the grips of fear it is difficult to let go of its grip on you because you associate it with being in the best interests of your survival.
Would anyone in their right mind do ANYTHING to put themselves at risk? There is a fine line between taking a risk and moving forward with confidence. If your confidence is based on the assuredness that your ego knows what is best, then you are on shaky ground. The ego can only see from its perspective and not that of the Divine. If your confidence is based on the complete trust in the Divine, then you are on solid ground. The Divine's perspective is that of knowing everything, being present everywhere, emanating the power of Divine love and parenting the entire omniverse. Don't you think that the Divine's perspective is more aware than that of your ego? If you don't, then you are not completely trusting in the Divine.
There are no 'levels of trust'; there is either complete trust or none at all! Anything less than complete and utter trust in the Divine is ego-centered and will result in the downward spiral from doubt to worry to fear. Complete trust of the Divine comes when you are certain of the Divine's existence within you, your experience of Divine love reassures you with every breath and your faith comforts you in knowing that the Divine will protect you and lead you to experience the best for all concerned.
Trust is not earned; reliance is earned. You can rely on your friends and family to defend you and love you until you do something that violates their reliance on you. Trust comes from faith and faith is a divine knowing that no matter what occurs the Divine is guiding you in safety, security and bringing you its complete blessings. There is NO doubt in your mind. There is NO worry in your heart. There is NO fear of your apparent circumstances. Divine assuredness comes from being grateful for the Divine grace bestowed on you from 'flowing' Divine love. If you at any point 'dam' up this flow by moving down the path to the dark side, you are getting in your own way to experiencing the blessings of Divine love that come from Divine trust.
Your greatest enemy is your ego telling you it's 'all that' and that you MUST listen to its guidance. When it rears its controlling, dominating and manipulating head with all kinds of reasons to do what it ascertains you MUST do, stop and take a moment to consult with the Divine. Go within and feel the presence of Divine love immersing you in the peace, understanding and joy of KNOWING what to do instead of BELIEVING what your ego says to do. Your ego has one agenda; self-survival at ALL costs. This is NOT sharing Divine love because it is a selfish motivation. Divine love encompasses all of existence and is not limited to the egotistical agenda of self, but the divine agenda of all.
When you realize that you are on the path to the dark side, stop and turn around. Let go of all thoughts, feelings, beliefs, verbal expressions, actions and behaviors that are self-centered and look out for yourself AND others. Move toward the certainty of the Divine's presence within you, the reassurance of the Divine love that's protecting you and the faith in knowing that the Divine is comforting you. Be ye therefore perfect! ~Dean A. Banks, D.D.
THE PROPER GUIDANCE
If you believe everything you see, hear, smell, taste or touch without discerning what it truly means to you and others, you will be a victim to what you sense without knowing that what you sense is there to guide you to a greater understanding of yourself and others.
Your thoughts, beliefs, actions and behaviors are a result of what you have sensed, discerned and understood to be true. Beliefs are repeated thoughts about what you have sensed and 'knowing' the truth comes from discerning what your inner guidance reveals.
Use both to navigate through life and always allow the Divine to guide your footsteps. ~Dean A. Banks, D.D.
THEREIN LAYS THE BEAUTY
What is the Spirit of God? Can you sense it? Do you feel it? Do you know it? Or do you simply be it?
In the silence and stillness of creation lies the Creator waiting for our awakening to His presence, power, knowledge and creativity. The heavens and earth proclaim His majesty and reveal his expressed structure of dualism in which He is hidden from our sensing.
We may feel His presence, know His being, express His power and deliver His creation but until we realize that it all comes from Him will we forever be entangled in the web of perception. Our idea of whom and what God is, is different from what He truly is.
The Spirit of God is beyond our perception of His creation. It is the source from which everything grows and expands. It is the fountain of creativity, the sum of all knowledge, the essence of presence and the power that moves the entire omniverse. We have all of this within us right now.
We also have the choice to believe this or not. Whether we believe it or not it creates what we allow ourselves to believe. It is there and cannot be explained by observation, collation and theory. It has been, is now and always will be. We can assign whatever meaning and belief we choose to describe it, understand it and be it. In this process we limit our understanding of what it actually is.
We choose to believe what it is in how it is perceived by us. Beyond our constructs, beyond our beliefs and beyond our understandings it exists in purity expressing love throughout nature on a cosmic, local and personal scale.
God is the source of all creation. Recognizing this is the beginning of true understanding. It cannot be proven by scientific observation and therein lays the beauty. It requires faith moving in a direction toward a deeper understanding of patterns, fractal expressions and an understanding of natural creation.
Oneness with God comes from allowing the presence, the knowledge, the power and your participation as a co-creator to manifest in your life. The Divine moving through you is the river of creativity and your belief of separation is the boat on which you travel the river. Drop the oars and allow this river to guide you to a place of automatic Divine expression.
It is in this faith and trust that you truly experience the Divine gifts of freedom, free will, grace and love. ~Dean A. Banks, D.D.
THE RIVER OF LIFE
In the river of life we awaken, grab some coffee or other stimulant and go about our daily activities. Have we forgotten who we truly are? Have we traded our inner peace for a sense of outer accomplishment? Or do we just plod along in a sea of self-imposed mediocrity?
Are we automatons or are we breathing, living beings? Do we accept our 'lot in life' or do we strive to thrive? There is more to life than to just survive. In order to thrive we need to strive to become whom and what we were created to be. But how do we strive? Do we go about our way working a dead end job to pay our bills or do we look for opportunities that arise when we align ourselves with Divine order?
There is always a way out of our self-imposed mediocrity. We are creatures of routine and we sometimes settle into what is comfortable to us in favor of what makes us move ahead in life. We allow our egos to be in command and settle for a secure sense of survival instead of allowing the Spirit of God to move through us. The more we become a channel for Divine love the more we co-create challenges to maintain that channel.
We must be firm and diligent in our pursuit of letting go of anything and everything that distracts us from manifesting our Divine purpose in Divine order. We must work toward an ongoing state of letting go by allowing Divine guidance to motivate us. After all, we were created to co-create Divine love by expressing our individual talents and abilities into the omniverse.
When we do what we were created to do we reap the benefits of health, wealth, prosperity and abundance. And so it is! ~Dean A. Banks, D.D.
CD/DVD
THE FIELD OF SEPARATION
Separation is the field in which the ego plays. Without good and bad, black and white and higher and lower, the ego has NO power to influence our decisions. The ego has three levels of power that it uses to manage our self-survival at all costs: control, domination and manipulation.
What is control? It is a perception that we need to restrain or direct someone or something to manifest our desired result because there are too many variables that could change our desired outcome. It is the first level of the ego's expressed power that sneaks in under the guise of self-survival.
The next level of the ego's expressed power is to dominate someone or something in order to manage their behaviors to ensure our desired outcome. What is domination? It is the state where we decide that we have the knowledge to rule over or govern events, circumstances, situations, occurrences and people. We feel that we have more value than someone else and we now begin to feel we are superior to others. This mindset leads to the next level of the ego's expressed power; manipulation.
Manipulation is the state where we feel we have superior knowledge and understanding. As a result, we feel we have the right to skillfully manage and influence the thoughts, beliefs, words, actions and behaviors of others by supplying them with the information we need for them to fulfill our desired outcome. It is where our agenda is more important than the truth.
The ego now has reinforced itself enough to where it looks to itself as the master of its own destiny; it becomes its own God. How many successful people and governmental leaders have you seen that exemplify these characteristics? The world is full of people that are full of themselves and feel they have 'THE' way for everyone to live in order to fulfill their selfish desires.
Stop placating the selfish desires of the ego and move towards Oneness with the Spirit of God within. Stop feeling threatened by everything that occurs in your environment! Each and every time that you doubt, worry about or fear the outcome of events, circumstances, situations, occurrences and the behaviors of people, you give an energy boost to your ego. By choosing 'the dark side' you are giving your true power away to a construct of your being that has one job and one job alone; your self-survival!
It is not the be all and end all of your whole life. It is an integral part of it that you need to protect yourself from expressions in your environment that could 'potentially' harm you; not 'definitely' harm you! Trusting completely in the Spirit of God to unfold your Divine purpose in Divine order is the best way to check the ego's perceived ability to control, dominate and manipulate everything in your environment.
It naturally occurs when you make the time each and every day to go within in deep meditation to commune with the Divine. Without these regular and consistent 'dates with the Divine' we naturally feel overcome with the stresses of the world. Develop your romance with your Creator each and every day. Look forward to those times of divine communication and they will bathe you with the Divine perspective that what you 'cannot' control is the greatest blessing of all. ~Dean A. Banks, D.D.
THE SECOND FLOOR
What do you do when you need to go upstairs? Do you go outside and try to jump up to a window to climb through? Or do you go outside, grab a ladder, put it below a window, climb up the ladder, open the window and climb inside? What if the window is locked? What do you do then? Break the glass and unlatch the lock to get in?
Of course not! You go to the stairs and take one step at a time and traverse the incline to get to the second floor. You utilize a logical and progressive strategy to arrive where you need to be. How many people try to jump to where they want to be? They would be jumping all day and never get to the second floor. How many people go outside of themselves, find a ladder and climb to the window to find it locked and they can't get in? Do they resort to the violence of 'breaking in' to get to their destination?
Don't be on the outside looking in to where you know you should be. Use the correct strategy to arrive at your destination and you will get there safely, efficiently and remain on the inside instead of being on the outside looking in. The stairs to the unfolding of your Divine purpose in Divine order are within you. You don't have to leave your 'house' to find a ladder to get there. You just need to take one step at a time. Each day is another step in unfolding your Divine purpose in Divine order. Take each step methodically one at a time. Don't try skipping steps thinking that you will 'get there' quicker. You might slip and fall down the stairs.
Take the logical and progressive approach and ensure your safety in arriving at your destination. It is all within you right now. Know where you are going and take one day at a time to get there. Love each step knowing each one is necessary for you to 'feel' the progression of the perceived journey; it's like stopping to smell the flowers on your way.
Put love into every step and you will reap the joy of personal accomplishment without endangering the safety of yourself and others. Be ye therefore perfect! ~Dean A. Banks, D.D.
THE SILENCE OF THE LAMBS
(AFTER THE SCREAMING)
Yesterday I went to my client's house to make some changes to her website. I pulled in the entrance to the development and saw her coming over to the farm on the corner. She hopped the fence and chased the vultures from the field of sheep and lambs. About ten vultures flew to the top of the shed and stared back at her. She cawed at them and they flew off away from the farm.
Later the farm's owner showed up and was beside herself with the number of vultures that were killing her sheep. She had two lambs at her house that were severely injured by the vultures. In fact, a lamb had been killed by them and the mother of the lamb was so distraught that she had lain down by the dead lamb in the evening and the owner found the mother dead from grief in the morning. And some say that animals don't feel. The vultures were doing what vultures do and the sheep were grazing in the fields; doing what they do.
Life goes on whether we observe it or not. It reminds me of when I was in the pitch black in the Outback of Australia and heard the screams of the sheep being sheared almost a mile away. They would scream for hours and then there would be a dead silence; almost haunting. I walked out of the farm workers cabin and couldn't see a foot in front of me because it was so dark. I looked up at the sky and saw stars I had never seen living most of my life in the Northern Hemisphere. I marveled at the amount of stars I was seeing and the silence I was experiencing. I was totally captivated with the silence of the lambs and the apparent stillness and majesty of the sky.
I went back to sleep and woke up to the faint sound of the sheep screaming in the morning. Life goes on. We might not be able to stop the cycle of life and death in nature but we can affect our world with the awareness that life is precious and a gift from the Divine. Make the time to feel the under currents of life and be thankful for your part in it. The Divine has created you in the here and now for a Divine purpose. Live in that purpose every day and experience the silence and stillness of Oneness with the Divine Infinite Spirit of Creation. Be ye therefore perfect! ~Dean A. Banks, D.D.
THE SPIN OF THE TRUTH
Here we go again. It's funny how politicians spin the truth with statements that "the public wants" and "the American people want" when it comes to proving their skew on the facts. South Dakota Senator John Thune (R) on Morning Joe this morning kept saying that the delay in the employer mandate for 'Obamacare' was what the public wants. What public? His myopic view of the public? The perceived public in his state?
Verbal spin is repeatedly used to gain supporters on both sides of the aisle. However, changing the facts to support your opinion is fostering a lie and fomenting an inaccurate perception among anyone who will listen to and believe outright B.S. Let's take the IRS for example. Since the late 1950's the IRS Code for 501c4's 'changed' the definition of the law from the term 'exclusively' to 'primarily' and permitted Superpacs from using up to 49% of monies donated to them to affect the course of elections. All of those monies were supposed to be used for community growth and enrichment and NOT community brainwashing. Yet, because of the IRS code changing the law, we have had blatant lies on the media being spun as truth.
Take Senator Thune for example. His Republican Party IS in the minority and he keeps saying 'the public wants' when in fact the public that truly wants is LESS than 50% of the public. Is it true what he is saying? According to logic it is true, but it is NOT valid. Yes, in essence, the public does want this but the percentage of the public that 'wants' this is less than the majority. He has blatantly lied but gets away with it because there is a thread of truth in it that when put under the microscope of validation is seen in its true light as NOT being the complete truth. As with the 501c4 Superpacs that use 49% of their monies to lie to the public and push their agendas and operate with impunity from the IRS, he has stated that his lower percentage of the 'entire' public 'wants' what he has stated; NOT the majority!!!
The truth is that OVER 51% of the entire public WANY Obamacare and the only way he can skew others to buy his pack of lies is to 'spin' the truth in his favor. The only reason that employer mandate was delayed was due to the incessant Rep obstruction paid for by corporate America seeking to impose their greedy and self-serving agenda on the rest of us.
Did you know that when the American Medical Association makes a statement of 'fact' on treatment and disease that less than 40% of the doctors in this country are members? In effect, what the AMA says is NOT the majority of doctors and should we completely trust what they say? As the once Senator Daniel Patrick Moynihan said, "Everyone is entitled to his own opinion, but not his own facts." Knowing this, please listen with focused discernment on ANYTHING that ANY politician says. They want to be re-elected to collect that corporate 'incentive' check and promote the agendas of the 'country club' crowd. The crowd that considers their lives more important than ours. The crowd that feels entitled having and doing more than the rest of us. The crowd that really isn't a crowd but a MINORITY and uses its resources to spin the truth and skew public favor into MORE than what it actually is.
Wake up all countries in this world! Wake up and smell the stench of blatant lies and political spin that ultimately WILL affect your lifestyle, your family and the very essence of the life that you want to live. Stop the self-serving politicians by casting your votes for the representatives that have walked in your shoes and understand your life; NOT the glory, greedy and self-serving individuals that purposefully and without conscience lie to promote their egos with greed, avarice and sheer evil. Be focused and trust in the Divine to guide you, support you and carry you to the complete fulfillment of the Kingdom of God on earth in the here and now! ~Dean A. Banks, D.D.