JOSE ALBERTO LUZARDO (with his wife Ngoc)
Author
Yoga Instructor
Reiki Master

I have known Jose Alberto Luzardo and his lovely wife Ngoc for a couple of years on Facebook and received a copy of his book last year. After I started reading it, it was hard to put down. Dr. Luzardo tells stories of his life that led to his awakening and practice of spirituality. His spiritual wisdom is not only well earned, but well deserved. Following is a brief bio of Dr. Luzardo:
"I am in a transition, but then again I have always been in a transition. We all are always in a transition. Be certain that tomorrow you will be different. Your body will be different because it will have new tissue cells and many others will have died; your mind will be different because it will include today's experiences and these will make you think differently. Then, we change. I change. And because I change I wrote the book "Spirituality: The Awareness of Reality--How to 'see' the unseen and break free from suffering caused by a narrow perception of reality."
Now that I wrote it , I am very excited about it, about how everything came together without any premeditated plan that I could ever had when I started it. This wonderful inspiration made me comprehend as never before that amid transitions and changes in my life there is always a place within me where everything is the same, still and immutable, and where sanctuary is always granted.
Many times in our lives we all have had challenges to face that sometimes steal our joy. A spouse, family member, friend or pet have needs to be met and require help from others. If we have benefitted or been blessed by financial stability, we could consider ourselves 'lucky' or we can give back to those who have had a harder time than us. Please click here for the Pay It Forward page. Thank you for choosing The Spirituality Post!
The premiere online multimedia resource for anyone on a spiritual path.
"Spirituality Guidance is the art of leading individuals to observe, collate and evaluate the facts. It frees the individual from judgment and allows your spirit to truly be free. By utilizing facts and not opinions, an individual can become one with the desires of their heart. The ultimate goal is to actualize these desires through prayer, meditation and service." ~Dean A. Banks, D.D.
Our mission here is to provide you with as many tools and teachers as possible to not only discover your Oneness with the Divine, but to maintain an ongoing relationship with the Creator of the entire omniverse.
No Separation!
When you stop seeking miracles and live in Divine order you begin to fulfill your Divine purpose because your consciousness comes to the realization that there is nothing that separates you from the love, support and peace of the Divine. ~Dean A. Banks, D.D.
Divine Expectation
Divine expectation is the root of all love. ~Dean A. Banks, D.D.
Watch?
What about the sayings, "Watch yourself" or "Watch your step"? You can only watch yourself from another perspective and if you watch your step you are not looking where you are going. People say the strangest things at times without ever analyzing what they are saying and how it doesn't contribute to reality. Are you spiritual or do you embrace spirituality? One is a pattern of thoughts, beliefs, actions and behaviors while the other accepts those conditions as a dynamic state of being. Words are important in how you express yourself but the meanings behind those words reveal just how much you pay attention to what is important to you in being who and what you are. ~Dean A. Banks, D.D.

OUR PODCASTERS
by Dean A. Banks, D.D.
Currently Bobby Hinkle, Elizabeth May Sutor and Dean A. Banks, D.D. have uploaded podcasts. Robert Yarbrough will be added in March. Just click on the podcasters placards below and click on the Podcast title. Currently there are five podcasts on Bobby Hinkle's page, one on Elizabeth Sutor's page and nine on Dean A. Banks, D.D.'s page. Stay tuned for more! Thank you for choosing us!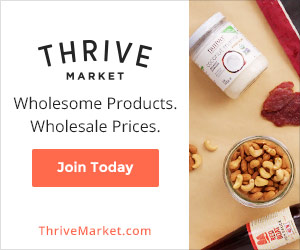 Talks on Spirituality, interviews and book excerpts from participating authors and speakers.