MIND OVER E=mc2
by J Ross Dock Hester, PA-CH

Common methods of creating this relaxation response include hypnosis, meditation, self hypnosis, and the Silva Method. Due to the fact that, in these relaxed states, critical analysis is bypassed, your imagination is free to manipulate your energy field. This is where allopathic medicine meets oriental medicine in a healing art called Reiki.
Even before I was a Reiki Master, I used this combination to treat a family dog with liver cancer and my own follicular lymphoma.
Tika lived a good five years after her original diagnosis until, at fifteen, blind, unable to stand well, and miserable, we elected to euthanize her.
There has been no recurrence of the lymphoma which was self diagnosed and biopsy proven under my left arm since 2008. Although lymphoma is one of the easier malignancies to treat, I chose to use self hypnosis and Reiki with creative visualization rather than chemotherapy. My oncologist was impressed but not amazed. He encouraged me to continue, "Whatever it is you're doing."
Also, with physician referrals, I have taught others to treat themselves with self hypnosis as an adjunct to their regular physician's care. I have taught my daughters and others to use it has an aid to peaceful childbirth, and have used it myself to reduce bleeding and discomfort during dental work and other surgical procedures. A few physicists who believe in chaos or string theory actually believe that your directed energy can affect the energy of the universe.
This underscores the importance of positive thinking and a positive imagination. As my instructors used to say, "what the mind conceives the body achieves."
The premiere online multimedia resource for anyone on a spiritual path.
"Spirituality Guidance is the art of leading individuals to observe, collate and evaluate the facts. It frees the individual from judgment and allows your spirit to truly be free. By utilizing facts and not opinions, an individual can become one with the desires of their heart. The ultimate goal is to actualize these desires through prayer, meditation and service." ~Dean A. Banks, D.D.
Our mission here is to provide you with as many tools and teachers as possible to not only discover your Oneness with the Divine, but to maintain an ongoing relationship with the Creator of the entire omniverse.
What Is Ambition?

Ambition is an earnest desire for achievement or distinction in order to gain power, honor, fame, and/or wealth. It is the willingness to strive for the attainment of these things at all costs personally or professionally. It is a function of the ego and its desire to be the best above the rest. It is a drive to attain an end result without necessarily caring or being concerned about what steps need to be traversed before reaching the goal of the ambition. That is why it is sometimes referred to as blind ambition. It cares not who or what is hurt in the process as long as the goal is attained. It prays in public, looks for recognition of its 'good deeds' and loves conditionally. Allowance, on the other hand, is an earnest desire for the fulfillment of Divine order for all concerned. It looks not for recognition of the self, reveres SELF, and seeks harmony in the mutual attainment of the goals for all. It knows that true wealth is in the relationships in life and that the power of love is universal and is shared by all. It prays in solitude, works behind the scenes and loves unconditionally. In every moment of the NOW we have a choice to be ambitious about fulfilling our purpose or simply allow it to happen in Divine order. As with anything in life, seeking an effective balance between the two affords us the opportunity to move forward at a pace that synchronizes with Divine order. Ambition can lead to an awareness of SELF when we pay attention to its effects on others. If we are conscious of 'how' it affects others and we truly care not to hurt another, we can learn to allow SELF to operate through us. On the flip side, allowance can lead to an awareness of self when we pay attention to its effects on one's self. If we are conscious of 'how' it affects self and we truly care not to hurt one's self, we can learn to allow self to be guided by SELF. As with anything, the driver has the choice to step on the gas and race to the goal at high speed or navigate cautiously and arrive safely without hurting pedestrians on the way. Enjoy the ride! ~Dean A. Banks, D.D.

(Thanx to Bobby Hinkle for inspiring this post!)

A Landslide

Someone suggested that Obama should take his campaign dollars and contribute them to the national debt. Yeah, use a nickel to pay the mortgage! He suggested to just give the election to the Republicans. Not a chance. Obama will win in a landslide. Give it to the Reps? Why would you want to run this country into the ground? Remember, Obama inherited what the Reps left behind. Corporate gouging, jobs shipped overseas and high unemployment. I, for one, want growth and expansion; NOT debilitation and reduction. The corporate coffers grow while our infrastructure collapses. Yeah, give it to the Reps? What a joke! The CBO released the presidential spending record; Reagan and W. were at the top of the list. Spend, spend and spend on the military industrial complex while people are starving and ill. Yeah, the Reps have their priorities straight alright~ ~Dean A. Banks, D.D.

Do The Work

Why does human interaction have to frequently end in violence? Why can't we all just strive to respect each others' beliefs and work together to research and discover the truth based on FACTS and not intermediary supposition by the middlepersons of ALL belief systems? Do the work yourself to edify your beliefs with factual content and not parroted concepts and conclusions drawn by those who don't know a thing about who you are and what you are trying to express in order to fulfill your purpose. Be diligent and act responsibly for the benefit of all and you will align yourself with Divine order. That, in of itself, will manifest your Divine purpose from God's will into your life. ~Dean A. Banks, D.D.
J ROSS DOCK HESTER BIOGRAPHY
by J Ross Dock Hester

J Ross "Dock" Hester, PA-CH, is a retired physician assistant with more than 30 years of experience in Internal Medicine, Gastroenterology, and Psychiatry, variously, and semi-retired hypnotist, NLP practitioner, and Reiki Master with more than fifteen years of experience. He is the Ethics Committee chairman of the Hypnosis Education Association and A Charter and Life Member. He currently lives and practices in Lake County, FL with two cats and an ancient mongrel dog.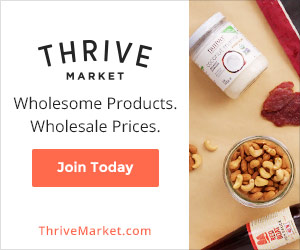 Talks on Spirituality, interviews and book excerpts from participating authors and speakers.