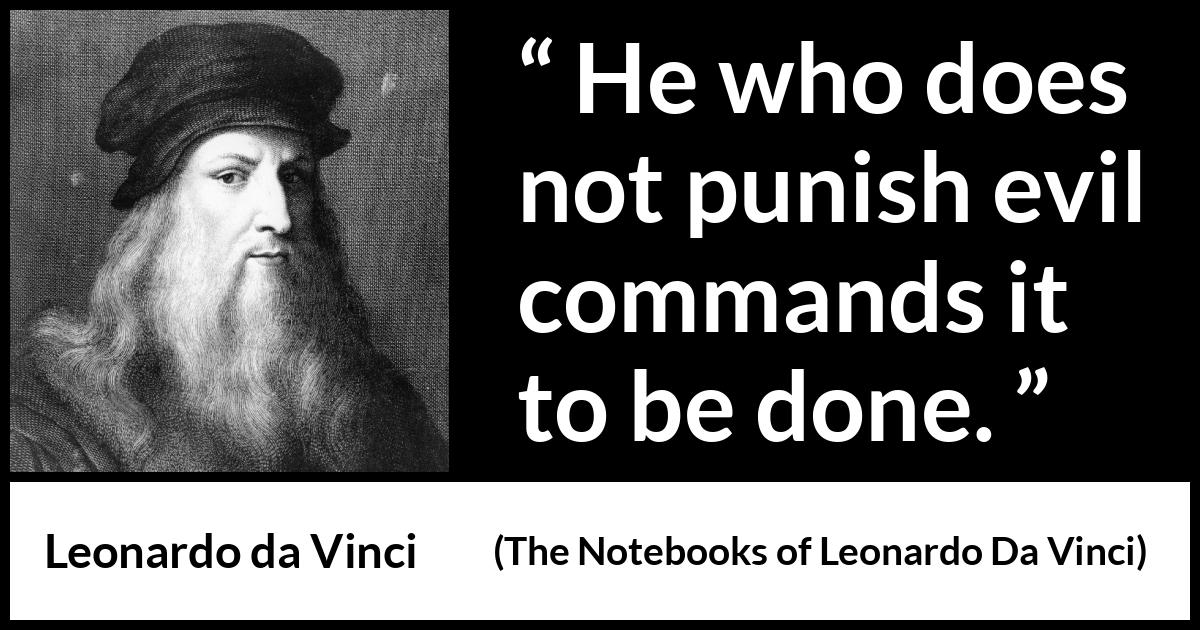 THE WAY TO PEACE
Why is there so much unrest in the world? Why are some religious zealots resorting to violence to speak for them? Why are we watching as some areas of our world are burning and people are dying? The process of change is called metamorphosis. It is a complete change in appearance, character or circumstances. In other words, what it was before has changed. It has either gone through a process of growth and expansion into a better form or stagnation and regression into a previous form resulting from an acceptance of mediocrity.
In every country in the world there are people who want peace, law and order. As their volumes grow they are challenged by tribal, religious or regressive individuals who don't have the developed understanding to act in a mature fashion and seek peace and harmony among their peoples. It doesn't matter what tribal or religious factions are involved; it is not their ethnic heritage or their beliefs that is the problem; it is the BEHAVIOR of the people who espouse their heritage or beliefs that cause our collective problems.
Enlightenment reveals one distinct mindset and that is an understanding that each and every one of us have the Divine within us and it is how we LISTEN to the Divine that reveals our mindset and subsequent behaviors. We develop a 'value' of life and respect for others and their beliefs. If their beliefs are based on lies and agenda manifestation they will react to life in ways that are NOT supporting of life. They will continually seek regressing into 'the way things were' instead of progressing into 'the way things will be' based on a mutual desire for peace.
When someone 'values' violence and unrest it reveals that they listen more to their egos than to the Spirit of God. The Divine exudes peace and conflict is a result of our lack of understanding 'how' to get to a state of peace. What we value in our lives reveals just who and what we are. If we place a value on anything, we look to the circumstances revolving around that thing to determine our happiness. Whether we embrace the fact that peace is always available to us or not, we look outside of ourselves to experience happiness and contentment; when in fact, those 'dynamic states' are only experienced within us.
When we place a sincere value on living in peace and NOT forcing what we believe on others, we are at the gateway to living in the Kingdom of Heaven here and now. It is up to the seekers of peace to help guide that metamorphosis from belief posturing into belief understanding and belief acceptance. Being right or wrong about whom and what God is, is NOT the answer. The answer is in mastering the love for humankind by recognizing the divinity within each and every individual and acknowledging that others' behavior is a result of what they value in life.
If we want peace we need to TEACH the responsible values of peace and not the reactive and violent response to conflicts in belief systems. Oneness in life requires that extra step of understanding on all sides. Understanding comes from a willingness to step out of your belief system and walk a mile in the other person's shoes. If we truly value the divinity in others and seek love for all, we will teach the values of love, peace and understanding to all of humankind. After all, we all have to live with one another. Why not build a bridge of understanding instead of posturing on the banks of our belief systems? ~Dean A. Banks, D.D.
SITE HOSTING
THE WORLD ACCORDING TO ROGER
VIDEOS
SERVICE IN PRAYER
Elizabeth and I would like to invite you all to our site 'Service In Prayer'. For many months we have been led to offer a way for our online friends to have a forum to share our prayer needs with each other.
The purpose of this website is to connect with one another and share our needs for healing in whatever areas we feel we need. Please visit the website or go to the Facebook forum to post any public prayers on the Wall or PM us for private prayers.
We will pray for you or help you to find Prayer Partners to assist you in healing and realization of your Divine purpose and the unfolding of it in Divine order.
Thank you all for your support, kindness and for blessing us with your ongoing friendship. Peace and blessings to all of you and your families! ~Dean A. Banks, D.D.
OUR PAST ISSUES
Did you miss any of the issues of The Spirituality Post Daily? If so, following are the links to each and every day for you to peruse. Please visit our advertisers and help us to keep going in our service to the spiritual community of souls who long for a greater spiritual perspective on life. God bless you and your families! ~Dean A. Banks, D.D.
COUPON SAVINGS
SPIRITUALITY GUIDANCE
What is the Spirituality Guidance Channel? SGC is a video portal designed to introduce spiritually inclined individuals to be exposed to spiritual videos, radio, teachers, music, art, books, resources and links from a selected group of teachers and requests from viewers. Each featured coach/teacher will have their own page highlighting any videos, audios, websites or printed material they have produced. This portal will be regularly promoted on the Internet through social networking and targeted marketing channels. Please visit the website at the following address:http://www.spiritualityguidance.com and email me at webproducer@hotmail.com with any suggestions, links or materials. Thank you for your most courteous participation in this project. I welcome your input. ~Dean A. Banks, D.D.
What is the Spirituality Guidance Channel? SGC is a video portal designed to introduce spiritually inclined individuals to be exposed to spiritual videos, radio, teachers, music, art, books, resources and links from a selected group of teachers and requests from viewers. Each featured coach/teacher will have their own page highlighting any videos, audios, websites or printed material they have produced. This portal will be regularly promoted on the Internet through social networking and targeted marketing channels. Please visit the website at the following address:
http://www.spiritualityguidance.com and email me at webproducer@hotmail.com with any suggestions, links or materials. Thank you for your most courteous participation in this project. I welcome your input. ~Dean A. Banks, D.D.
EBOOKS
SPIRITUAL BOOKS
ANIMAL WELFARE
CD/DVD
EBOOKS
THE WAY WE FEEL
How did you feel this morning when you woke up? Were you in pain? Were you restless from a sporadic sleep cycle? Or were you joyous and thankful that you woke up? How we feel every morning sets the tone for our day; in fact, the very tone of our lives. What is the 'tone' of our lives?
In music, a tone is any sound considered with reference to its quality, pitch, strength or source [dictionary.com]. In other words, the tones of our lives are referenced by the events, occurrences, situations, circumstances and the reactions we have to the behaviors of others. Our interactions in our environment are more like another musical term; the timbre (pronounced tam-ber). The timbre is the characteristic quality of a sound, independent of pitch and loudness, from which its source or manner of production can be inferred. Timbre depends on the relative strengths of the components of different frequencies, which are determined by resonance [dictionary.com].
And what is resonance? In physics, resonance is the state of a system in which an abnormally large vibration is produced in response to an external stimulus, occurring when the frequency of the stimulus is the same, or nearly the same, as the natural vibration frequency of the system [dictionary.com]. Now, what does all of this mean and what does it have to do with our feelings? It's very simple.
In Astrophysics, modern theories of solar system formation state that congealed gas particles lay dormant in space until some catastrophic event occurs; a supernova. The resultant shock wave fuses the gas particles together to further clump the gas particles together and start generating its own gravity. But how did these gas particles start clumping in the first place? Gravity wasn't affecting their initial formation? It is theorized that electrostatic charges brought the 'like' particles of gas together and start the process of 'clumping' before gravity ever had an effect at all. But where do these electrostatic charges come from?
It is relegated to the unseen attractive force of 'dark matter'. This is matter that is called 'dark' because we cannot sense or measure it; however it has gravitational attractive forces that clump matter together like a scaffolding system in the construction of a building. The unseen and unsensed 'forces' are responsible for bringing like particles together. What forces do we as humans 'project' to attract and clump like occurrences together? What forces do we as humans 'reflect' to repel and break up like occurrences from clumping together?
It turns out that dark matter, the attractive 'clumping' force of the omniverse exists with an opposite force of 'dark energy' that repels the formation of the creative congealing factors. In our existence, 5% of the omniverse is energy and matter (matter being a denser 'congealed' form of energy vibrating at a lower frequency). 23% of the entire omniverse is dark matter and 72% is dark energy. As you can see, the repelling 'dominant' force of the omniverse is dark energy. It is the violence of chaos of the natural order that destroys what is there in order to create a new paradigm more refined and of a higher order. That's how we came into creation.
The destruction of a star experiencing a supernova was the 'spark' that formed the solar system and the earth upon which we now live. We 'came' into creation from violence in order to 'understand' ourselves by looking back at how we were created and learn from this process to become a 'higher order' of being. The gift we have been given is in understanding and utilizing our feelings to guide us into a greater understanding of what we need to do to 'listen' to the subtle energies within that will guide us in the ever present river of Divine order.
Divine order is the creative force that manipulates natural order simply by projecting our feelings upon the stage of creation. How we feel is our point of 'attraction' that attract like situations to occur in the creative process. It is our internal creative power of 'clumping' that co-creates reality according to how we feel. Our feelings are an emotive force that generate a polarization in Divine order to attract 'like' events, occurrences, situations, circumstances and people that reinforce our 'point of attraction'. If we feel despondent, unworthy or angry, we will attract more of the same. If we feel happy, fulfilled and loving, we will attract more of the same. This is omniversal law.
Our behaviors in the omniverse ARE modeled after the physics of the viewable and 'sensed' universe. The omniverse is the entire viewed universe and the unsensed levels of that universe combined into a multiverse model that expresses itself in an understanding of the 'all' of existence. Do you understand what is going on in your life right now? Then you will be guided to your clarity of purpose. Are you feeling healthy? Then you will be guided to ways of maintaining your health. Are you feeling you aren't wealthy? Then you will be guided to ways of being in an ongoing state of wealth generation. Are you feeling prosperous? Then you will be guided to ways of creating prosperity. Are you feeling abundant? Then you will be guided to an understanding that this omniverse is a cornucopia of energies at your disposal to co-create the life you desire when you expect the 'like' state to occur.
The energies seen and unseen are ever present. The existence of the physical reality seen and unseen is ever present. Your job as a co-creator is to take what has already been created in the state of raw materials and rearrange it into a usable form that brings about peace, joy, understanding and Divine love into your life. You do this by being aware of your feelings and adjusting them to co-create your experience of reality by expecting them to happen beneficially for you. This repeated process brings you into a state of ongoing allowance where you 'automatically' co-create your reality from your experience of ongoing fulfillment. What you receive creates more of what you give; and giving more of what you receive creates more of what you receive. Feel your way through life by being guided by the still small voice of silence from the Creator. Use your feelings to project what you desire and expect them to happen.
Allow the Divine to fulfill your Divine purpose in Divine order by sensing your 'entire' environment, feeling Divine presence and allowing it to guide you, knowing that the Divine is bringing about what you were created to be and being 'joyful' with what you were created to be. The expression of the feeling of joy brings about more of the same and isn't ongoing joy what we all want to experience? Let your feelings be your guide to listen to the Divine and let the Divine be your guide into becoming what you were created to be. Anything else is distraction from your Divine purpose and a lack of alignment with Divine order.
From chaotic violence comes order and from order comes ongoing creation. "Be therefore perfect, just as your Father who is in Heaven is perfect" ~Yeshua, Matthew 5:48 (Aramaic Bible in Plain English (©2010)). ~Dean A. Banks, D.D.
WATCH THE RIPPLES
What is the ripple effect? It is a spreading effect or series of consequences caused by a single action or event [dictionary.com]. For example, drop a pebble in a pond and watch the waves spread out from where the pebble interacts with the water. It manifests energy ripples moving out in concentric circles from the point of interaction.
Much the same can be said about your convictions interacting with your environment. No matter what energy form your thoughts take, when you emotionalize those thoughts they ripple out from you into the omniverse with the intensity in which you project those thoughts. The further they get from you the more spread out they are and entropy causes them to lose energy and dissipate in a disorganized fashion.
Were the waves already there waiting to be energized? Were their potential energy not there at all and were created at the moment of projection? Was the environmental medium already pre-disposed to carry the ripples outward or did that manifest as a result of the energy being transferred to the medium?
We are inextricably tied to our environments and we are immersed in them at all times. We affect our environment as it affects us. Things play out in this omniverse according to laws and principles that define how things 'play out'. We can bend and manipulate these laws to our favor but we will ultimately pay the consequences for such behavior. Including and respecting others in manifesting our personal agendas creates consequences that are good for all.
Being selfish and inconsiderate of others creates consequences that will backfire on you at the most inopportune time. You will become a victim of your own undoing behavior. Broadcast ripples of love and sincere concern to everyone you encounter. Watch how the waves of energy uplift those around you and help them to realize their goals and dreams. Be a part of the mutual growth and expansion of all. Deposit that pebble of love and marvel at the joy, understanding and peace it creates. ~Dean A. Banks, D.D.
UNDERSTANDING OURSELVES
"Everything that irritates us about others can lead us to an understanding of ourselves." ~ Carl Gustav Jung.
In regards to this understanding of ourselves, it doesn't necessarily mean that because something irritates us that we would choose to display this kind of behavior. It simply means that if we feel that others are being hurt, iniquities are being thrust upon those less advantaged than us or that someone is unduly taking advantage of another, or us, that it generates a feeling of it being wrong and that something must be done to stop it.
It doesn't just mean that we retreat to our closet, pray and meditate, and trust God to take care of it. That's a good start. It means that we step out in service to our communities and take action guided by the Almighty.
God created us in perfection and if something irritates us enough, it means that there is a reason for this irritation and we are to act on it in a pro-active manner; whether raising a flag of awareness, taking the steps to end it by ourselves or with others or simply taking a stand and not allowing aberrant behavior to exist in our lives.
Leaving the interaction with others that prey on the unaware without truthful input is NOT acting pro-actively. It is acting more out of fear than trust. Step out of the veil of fear and speak the truth, wear it on your sleeve and manifest it in your world. ~Dean A. Banks, D.D.
OUR PODCASTERS
by Dean A. Banks, D.D.
Currently Bobby Hinkle, Elizabeth May Sutor and Dean A. Banks, D.D. have uploaded podcasts. Robert Yarbrough will be added soon. Just click on the podcasters placards below and click on the Podcast title. Currently there are five podcasts on Bobby Hinkle's page, one on Elizabeth Sutor's page and nine on Dean A. Banks, D.D.'s page. Stay tuned for more! Thank you for choosing us!
What is the Spirituality Guidance Channel? SGC is a video portal designed to introduce spiritually inclined individuals to be exposed to spiritual videos, radio, teachers, music, art, books, resources and links from a selected group of teachers and requests from viewers. Each featured coach/teacher will have their own page highlighting any videos, audios, websites or printed material they have produced. This portal will be regularly promoted on the Internet through social networking and targeted marketing channels. Please visit the website at the following address:
http://www.spiritualityguidance.com and email me at webproducer@hotmail.com with any suggestions, links or materials. Thank you for your most courteous participation in this project. I welcome your input. ~Dean A. Banks, D.D.
SUNDAY MORNING SERVICE WITH
DR. DEAN A. BANKS, D.D.
Welcome to our new Sunday Morning Service by Dr. Dean A. Banks, D.D.
Every week Dr. Dean will be engaging subjects that are pertinent to your growth and expansion into recognition of; respect to; and communication with your inner spirit.
Please feel free to comment or suggest topics for review. May the Divine always bless you and your families! ~Dean A. Banks, D.D.
CD/DVD
SPIRITUAL BOOKS
THE MORMON RELIGION
I have had many years of experience with Mormons. After their corkscrewing their way into my first marriage and trying to instruct me in the error of my thinking, I started spending many hours in the library researching them. What I found was remarkable.
I could go on and on, but I will post a simple cartoon about just what they believe. There are many videos by scholars available but this little cartoon sums it up in a very easy to grasp way. Watch it and learn just who they are and what they believe.
Their prophet Joseph Smith was a rapist, racist and murderer, among other vile things. He was completely delusional and he has spawned a religion of non-emotional automatons that MOCK whom and what Christ truly is. Watch and learn! ~Dean A. Banks, D.D.
THE WHEEL GOES
ROUND AND ROUND
Everything that we sense is continuously in a dynamic state of motion. Yet we tend to want things to remain in a static state of 'the way it is'. We become comfortable with circumstances, events, situations, occurrences and people when we feel we benefit from them and uncomfortable when they don't.
Our concepts tend to remain static while our experience unfolds in a dynamic expression of polarity in the perceived dualistic reality. We observe, analyze and evaluate expressions in our environment as to whether or not they affect our survival instead of dismissing erroneous beliefs and trusting completely in the Divine to allow us to thrive.
We enter this dance with hopes, dreams and wishes only to have them crushed in the cold hard reality of truth when we rely on the beliefs and constructs of others. Our Divine purpose can only be manifested in Divine order when we discharge erroneous beliefs and completely trust In the Divine.
It is NOT an impersonal relationship with some 'energy' or 'spirit being' that we 'believe' is there. The Divine is a living, vibrant and dynamic Creator that has bestowed the gifts of grace, free will and agape on us. The Divine has given us everything for us to co-create a life that reflects the seeds of greatness that were planted in our hearts from the beginning of our lives. It is up to us to operate from those gifts and act out the manifestation of those gifts in our lives.
No one can do it for us. Then why do we believe what others believe without questioning their motives or being true to ourselves? We accept complacency, mediocrity and what others say as 'the way it is". Being true to ourselves means the discharging erroneous beliefs of others that we have accepted as true and coming to a complete understanding that trusting completely in the Divine is truly expressing love to our Creator. Anything else is a selfish acceptance of the illusion of the dance as being what is truly real. ~Dean A. Banks, D.D.
THE WHEEL OF
MEDIOCRITY
It seems apparent at times that we all are searching for answers to our innermost questions outside of ourselves more than inside of ourselves. When we get caught up in the hamster wheel of life our focus gravitates towards our immediate needs and wants while we let our deepest desires and necessary expectations to go by the wayside.
Why does this happen? Is it because we are too tired, lazy or just mediocre? Or is it because down deep inside we simply don't believe in our abilities to fulfill our Divine purpose? Unfortunately, we use our belief systems to drive us onward or retreat into our comfort zones. It is our motivating force in making choices, pursuing decisions and manifesting results.
The problems we encounter are when some of our beliefs are erroneous and don't serve the actualization of our Divine purpose. Do we hold onto these beliefs because they keep us in our comfort zone or do we dare to eradicate them because they don't serve our fulfillment? Again, it is our choice that is the first step. Do we make our choices half-heartedly or with sincere intent? Do we pray for guidance and make the time to still ourselves and listen for the guidance? And do we go into the world and seek the opportunities to manifest our destinies or do we sit in our inner sanctums and prophesize to others about their lives?
Intention is nothing without commitment; commitment to become a better you; to stretch out of your comfort zone and become what you were created to be. Go to the library or Internet and educate yourself on the choices that others have made and study the results they have manifested. Use their experience as a guidepost to possible outcomes. Learn about what they did when confronted with obstacles. Learn about how they maintained their focus and attitude.
Spend the necessary time in fine tuning your body and mind with your inner spirit. When all three become aligned you cannot help but manifest your Divine purpose in Divine order. Peace and blessings on your journey to Oneness with your inner purpose and always remember; the Divine is just a breath away. ~Dean A. Banks, D.D.
OUR SERVICES IN
DELAWARE
Please visit our websites and send them to anyone you think would need our services. If you are out of our area (Northern Delaware) and know someone in our area, please forward these links onto them.
We are available for work over the next few months, so please let us know as soon as possible. ~Liz & Dean
Liz:
http://www.banksnet.com/sittingservices
http://www.elizabethmaymusic.com/
Dean:
http://www.banksnet.com/
http://www.banksnet.com/portal
http://www.spiritualityguidance.com/
~Dean A. Banks, D.D.
THE WHOLE TRUTH
Have you ever told the complete truth, nothing but the truth, so help you God, only to be told that you lied? How did you feel when you were honest and others said that you lied? Did you feel threatened? Did you feel shame? Or did you simply know in your heart that you told the truth in the face of adversity even though the rest of the world looked at you as a liar?
Truth in the real world relies on individual perceptions of 'reality'. We see things differently from our individual perspectives. Our collective truths are based on observations of events, occurrences, situations, circumstances, the behaviors of people and natural order. The difference in the collective truths is when we 'personalize' what these experiences are in relation to our self-survival. Do we have a stake in the 'game'? Or do we have a pre-conceived agenda that we need to align our perceptions with to ensure our self-survival?
Our egos will control, dominate and manipulate what we perceive to make reality 'fit-in' with what we 'believe' it should be. When we have transcended this egotistical need we allow the truth to stand on its own. No matter what anyone else says we know exactly what 'IS' the truth and we allow the blessings of the Divine to move Divine order to reveal that truth to all when the time is right. Yes, we might take the heat and scorn of others during this 'divine timing' but in the end it is well worth it. Not that our egos will be vindicated, but that the complete truth will be revealed once and for all.
We all experience our individual battles in life and we sometimes perceive that we have lost those battles; even though we relayed an accurate account we were perceived as liars. What others think about us is truly none of our business. Our job is to relay the truth no matter what. It doesn't matter that others might perceive us as liars. As long as we know that in the face of adversity we told the truth. We can stand on that as an internal principle and as a result we participate in the moving of Divine order in the favor of 'all' instead of manipulating information to appear as the truth according to the demands of the ego.
Our alignment with divinity occurs when the truth becomes a priority. When we live in the truth we recognize the divinity in others and we respect their divine connection as we respect ours. We share love with them even though they might incessantly lie because we 'KNOW' that it is they who have either lost their awareness of the Divine within them; or they know it, but deny it because they are slaves to the selfishness of their egos.
It is always our 'job' to relay the truth no matter what is occurring. Bearing false witness shows that we are more concerned about how we are perceived than whether or not we have accurately told the truth. It is always up to us to see things how they are instead of how we 'think' they are.
In the privacy of our own minds we can 'reframe' what has occurred in the past in order to move forward effectively but we should never change the truth to suit our perceived purpose. Living from the truth requires us to be truthful in 'all' things, no matter what anyone else says or does. Be ye therefore perfect. ~Dean A. Banks, D.D.
THE WILL OF THE FATHER
"I cannot do anything of my own will, but according to that which I have heard, I judge, and my judgment is just, for I am not seeking my will, but the will of him who has sent Me" ~Yeshua, John 5:30 (Aramaic Bible in Plain English (©2010)).
Some have misunderstood exactly what this says. In the King James Bible (Cambridge Ed.) version the translation reads, "I can of mine own self do nothing: as I hear, I judge: and my judgment is just; because I seek not mine own will, but the will of the Father which hath sent me." This subtle difference has caused much misunderstanding among interpreters of the Word.
The Evangelicals say that we must not follow our will at all and only God's will. The New Thought people say that we should kill the ego and the will in order to experience the fullness of the Divine. In the Aramaic translation Yeshua says that he cannot do 'anything' of his own will because as he hears he judges. Christ says that 'hearing' is the gateway to judging; in others words, Yeshua, the man hears and judges and follows the will of his ego. However, the judgment of the Christ within him seeks the will of the Father.
What is the will of the Father? To become what you were created to be. It does not mean that to become One with the Divine one must throw their hands up in the air and do 'nothing'. It means that when we seek to become what we were created to be we are seeking the will of the Father. But how do we discover what we were created to be? By seeking the Divine will within; seeking first the kingdom and having all else added unto you. Sound too simple? Perhaps, but in the simplicity of these words lies the secret to unfolding your Divine purpose in Divine order.
It is in the 'seeking' of Divine will that we discern our behaviors and the behaviors of others and stop judging the people who commit those behaviors. When we live in the world of our ego self we will judge others for their behaviors; when we live in Divine will we discern the behaviors of others and forgive them for their behaviors because we know that they are living more from their ego self than their Divine SELF.
We love them for where they are in their life experience, pray for our awareness of Divine will, meditate to seek out Divine will and serve God and others by employing Divine will in our daily interactions. Fulfillment of Divine will occurs as a result and we are all blessed with health, wealth, prosperity and abundance as we live in the joy, peace and understanding of Divine will.
The ego self wants to be in command and as long as we don't balance it out with Divine will we will continue to run into the impediments of our progress. It is in the learning and practice of allowing Divine will to guide us that we truly become free and unfettered to manifest our Divine purpose in Divine order. Be ye therefore perfect! ~Dean A. Banks, D.D.
THE WORST KIND
OF CHRISTIANS
The worst kind of Christian is one who thinks that Jesus was a Christian. They base their entire beliefs on receiving salvation from a man who repeatedly pointed to the Spirit of God within all of us. They blindly swallow what some preacher tells them every Sunday while reading a book that has been passed down by word of mouth for centuries, translated into four initial languages, honed down by an murderer and priests with an agenda and proclaimed as being the 'holy' word of God without ANY basis for that claim whatsoever.
They elevate their 'awareness' of what the Bible reveals to them as the complete and utter truth while NEVER questioning its veracity and validity. Why? Because most of them have been indoctrinated from youth with biblical verses, art and music that reinforced their beliefs along with their Bible beating preachers. They blindly accept what they are told because it keeps them in their comfort zone and reinforces all of the Christian Programming Software that has been repeatedly installed every Sunday for the duration of their lives. They don't, and won't, understand other peoples' beliefs because they are afraid that they will change their comfort zone.
They believe that emptying yourself of beliefs allows the Adversary, Satan, to enter their beings and take control. They live by this fear and find every reason to replicate it because they want to be accepted by others in their church communities. Instead of allowing Divine love to rule their lives they choose and resist anything that they 'perceive' as evil. Whatever age you were when you experienced emotional trauma is where you become stuck emotionally. If you assimilated the 'Christian' message early on in life and 'gave' your life to Jesus, this is the age where you will continually try to relive in order to feel good about yourself.
These 'conscious' Christians, as I call them, don't care that Jesus was NOT the name of the man we have read about; they refute that his name was Yeshua. They go to church every Sunday when the original Sabbath was Saturday; they don't even know that the Catholic Church changed the Sabbath to get more pagans into the church (the Pagan worship day was Sunday). They refute that Emperor Constantine and his priests selected the books of the Bible that allowed them to become the middlemen between God and humankind; and tossed out the Gnostic Gospels that spoke the truth that the Spirit of God is within. They react violently with verbal slurs and dribble when they are told that the Trinity was 'made up' by a murderer and his priests to diffuse the 'image' of God into concepts that only the priests could understand.
They put down meditation as being a gateway for Satan to enter your being because it is the state where you realize that everything they are saying is total bullshit! The modern day Christian religion is all about control, domination and manipulation of the masses into believing a 'concept' that God is an old man on a throne in the sky that 'hates' and dispenses 'punishment' for bad behavior. The never preach the truth that Christ imparted when he said, "Go and sin no more." They preach fear, sin and separation, NOT from what is in the Bible but from what some man SAID the Bible said.
The more they beat the Bible, the more they move away from the Divine love of the Spirit of God. The more they preach salvation, judgment and redemption, the more they separate themselves from Divine love. The more they tell you how to live, is the more they abuse themselves and us.
It took me years of study, hard work and Sunday trips to learn the truth, yet some will 'off-the-cuff' dismiss my experience in reading the 'Word' in the original languages and learning that what was said there is NOT the same as what Reverend Do-good preaches on Sunday. They revel in their ignorance, choose not to learn history and the truth and yet have all of the answers for life by saying a simple prayer asking Jesus to come into their life.
If they would only realize that Christ is within them right now and that the Spirit of God is blessing them this very moment. Human beings are social animals that must share what they feel is their good fortune with others, not respective of whether or not the person they are sharing with actually wants their take on life. We learn as we grow and expand to respect other human beings and what they have experienced. We learn to live in Divine love by opening our hearts to the truth of the Spirit of God within and completely trusting in the Divine to guide our lives into complete fulfillment.
No SIN, no separation and no egos controlling, dominating and manipulating our thoughts, beliefs, words, actions and behaviors; just complete and utter trust in the Divine. The next time a Christian hands you a Bible tract, tells you that you NEED to be saved and that you MUST read the Bible say, "No thank you. However, I suggest that you go save yourself from yourself before you try to help someone else get saved!" ~Dean A. Banks, D.D.
WEALTH EBOOK
Is Living In Wealth Your Divine Right?
Description: The contents of the eBook are an analysis of the wealth-building principles of those who obtain and maintain wealth from a spiritual perspective.
The eBook analyzes and reveals financial, relationship and educational wealth-building processes that bring you into alignment with manifesting your Divine purpose in Divine order while maintaining health, wealth, prosperity and abundance.
It is a must read for all those who love God and desire a better life for themselves and their families.
WE ARE ALL CONNECTED
There is a war going on in this world each and every day. It is the war between us being a community of individuals working toward a common goal and us being individuals devoid of any community.
Wayne Dyer once said that we are inextricably tied to our environments; that we are enviro-organisms. Have you ever tried to walk without the earth beneath you? You can't. You couldn't drive your car that was built by community; you couldn't drive on the roads that were built by community; and you couldn't buy your food that was supplied by community.
We have set up a system of supply and demand in our communities. We meet those needs each and every day. Yes, you might have built that business from the ground up but you would NOT be successful without the community by-products that were available to provide, purchase and transport your products and services. You are tied to the community whether you realize it or not.
When you preach rugged individualism over community you are obeying the 'cowboy mentality' of the ego. Take what you can at the expense of everyone else. That is NOT the way of the future. We all need each other and we need to support one another in our communities.
Stop listening to the sheer bullshit of egomaniacs and focus on what is good for you, your family AND your community. You might have built it, but you wouldn't have had the tools to build it without the support of your community. ~Dean A. Banks, D.D.
WEATHER
VIDEOS
SPIRITUAL BOOKS
DONATIONS
CD/DVD
EBOOKS
THINK!!!
I have been attacked, accused and assaulted by some who have called me acerbic, immature and self-centered by some readers on Facebook. I just want to say 'thank you' to all of you for your 'lively responses' because you did just what I was prompting you to do; THINK!!! We might not agree on certain issues but that's not the point. The point is for each and every one of us to 'think' and NOT parrot talking points and sound bytes.
When engaged in a healthy argument it is sometimes incumbent upon you to 'prime the pump' and get the other party to 'open up' and reveal their position; especially when they 'allude' to something that reflects their bias and hidden agendas. When they respond with how 'superior' they are to you reveals just how egocentric they are.
I have also been accused of 'trolling' other peoples' threads, which I NEVER do! If one of my friend's threads appears on my wall I might respond based on what is being said. I don't go to other peoples' walls and look for a fight. If it shows up on my wall I will respond if I feel that what is being said is either untrue or lacking in veracity. I might respond in a humorous manner just to inject some laughter and vibrancy into our discussions.
My goal here is to interact with many types of people and learn from them. It is not to pontificate and reveal 'Divine wisdom from on high'. Each one of us only needs to go within and listen to the still small voice of the Divine guiding and directing us to express our Divine purposes in Divine order.
Facebook mental jousting isn't required to understand and live your life; however, it does provide a sounding board upon which we can share our experiences and help each other mutually grow and expand into living in the TRUTH of reality and not the opinions of others.
Thank you all for your participation in my threads and in my life. You have enriched me more than perhaps you realize; and if you do realize it, then I am grateful! ~Dean A. Banks, D.D.
THIS IS NOT A
CHRISTIAN NATION
One thing that too many Christians believe is that this nation has always been a Christian nation. Go to the library and read history books. When your head is only in the Bible, you are listening to a skew of historical data by men with an agenda. When what Christ said is corroborated in the Synoptic Gospels then, and only then, can you have a basis for what came out of Christ's mouth. Not the disciples, not the followers and especially not Paul (Paul had his own agenda).
Believe what came from Christ. Read the red! Remember, what the Bible is today in its many versions was passed down first by word of mouth, then written down on scrolls in Aramaic and Koine Greek, then translated into Latin before it ended up in the English language. Cultural and geographic idioms were not explained and what was lost in the MANY translations were initiated by men with agendas.
One man (Martin Luther) proclaimed that the Bible was the 'holy word of God' and many simply went along with his assessment. It is a collection of books written down by simple, not socially evolved people over 2000 years ago. The content of the Bible as we know it was decided by a MURDERER!!! (Emperor Constantine). Yet, Christians will beat their Bibles with the foolish belief that it is the holy word of God.
This country was founded by people seeking freedom to worship as they choose; which, by the way, includes freedom to NOT worship or believe in ANY deity. Just because you believe something doesn't mean the rest of us have to. Respect others beliefs EXCEPT when they directly conflict with the truth as revealed and supported by HISTORICAL FACTS!!! Your blind belief in things that you know not of is NOT faith.
Faith without good works to support it (which includes researching the truth thoroughly) is NOT faith. It is hopeful pardon for your own perception of not living in the Divine love of God. Be ye therefore perfect. ~Dean A. Banks, D.D.
34 YEARS LATER
"Nineteen Eighty-Four is a dystopian novel by George Orwell published in 1949. The Oceanian province of Airstrip One (formerly known as Great Britain) is a world of perpetual war, omnipresent government surveillance, and public mind control, dictated by a political system euphemistically named English Socialism (Ingsoc) under the control of a privileged Inner Party elite that persecutes all individualism and independent thinking as 'thoughtcrimes'. Their tyranny is headed by Big Brother, the quasi-divine Party leader who enjoys an intense cult of personality, but who may not even exist. Big Brother and the Party justify their rule in the name of a supposed greater good. The protagonist of the novel, Winston Smith, is a member of the Outer Party who works for the Ministry of Truth (Minitrue), which is responsible for propaganda and historical revisionism. His job is to re-write past newspaper articles so that the historical record always supports the current party line. Smith is a diligent and skillful worker, but he secretly hates the Party and dreams of rebellion against Big Brother" [Wikipedia.com]."
In George Orwell's famous novel, 1984, the first reference to Big Brother is entered into the mass consciousness. Big Brother is a figurehead that represents the 'state' or the ruling class. In order to keep the people in line BB has to watch and listen to what everyone is doing to thwart dissidents that might undermine 'his' regime. Is Big Brother just a euphemism for state sanctioned access to your personal data? Do you know that all communications companies monitor and store your activities online and the GPS data from your cell phones? They have been collecting this data for years and sell it to banks and marketing companies for them to target you for your business.
Now, it's more than that. They actually use the GPS information to follow where you go, what businesses and friends you visit and what purchases you make. They classify your activities into a massive database to determine whether you are a sports nut, shopaholic, alcoholic, drug addict or even diabetic! They use GPS to categorize you and your activities so that they can fine tune their marketing to pique your interest in buying the products and services their customers sell. They make billions off of this information but that's not where it stops. The government has access to all of this information at the drop of a hat. In others words, if someone in the government decides to 'monitor' you activities they can at their whim.
Recently, Edward Snowden showed us all that this is what is happening every day in our country. The information (not critical defense information but information as to how the government gathers data) that he had 'stolen' was on 4 laptops that proved just what the government is doing. I don't agree with how he revealed this to the public, but he has now sacrificed his freedom to make us all aware of what is truly going on. Your personal data is just that; your PERSONAL data!
Businesses and the government have NO right to your data. In fact, you have a right to send a letter to your cell phone, internet and credit card providers and TELL them that if they monitor, sell or dispense your information to ANYONE, that you will start legal action against them for violating your privacy. If they release your private data after you have informed them, then you have the right to sue them for violating your personal declaration of owning your own DATA! Next time you get a cell phone, internet connection or credit card, READ the contract and look at the data usage section. Agree to the terms EXCEPT for their use of YOUR data. Ex out the data usage clause, attach the data usage letter of notification with the contract, sign it and send it in.
Take command of YOUR data so that others will not have access to your personal information. Turn off the GPS function on your phone AND the Google location services. If you need to use them, turn them on and turn them off when you are done. You have a RIGHT to your privacy! Take command of it. I once told a customer that I could install a program that would block any 'sniffing' of his browsing habits from the government or marketing companies. He told me he didn't want it because the government had a right to his information. I asked him where he got that idea from and he said that he had nothing to hide.
It is not that we have anything to hide; it's that our information and data is private and should NOT be accessed by anyone for their own use WITHOUT our permission. More information on the"Unauthorized Transmission and Use of Personal Data" is available here from Santa Clara University located in the Silicon Valley. Caveat Indicium! ~Dean A. Banks, D.D.
TIME, SPACE OR BOTH?
Does time really exist? Do you have a past, present and future? Or are you just able to string one moment to the next in your brain like a frame in movie to create what appears to be movement in a direction? If that is so, then time is no more than a sequence of events that you perceive unfolding one after another in the space that you occupy.
Some scientists say that time is an illusion and some say that space is an illusion. What seems to be closest to the observable truth is that what exists in the perceived dualistic reality is what is called space-time. Combinations of elemental particles of what appears as matter (or the most dense energy) congeals to a common state of physical being by the gravitational pull of dark matter, or the substance that we cannot sense that holds our physical bodies together. It is called dark matter because it behaves as particles in gravity and we cannot sense it; hence 'dark'.
Combinations of elemental waves of what appears as energy (or the least dense matter) is a result of a mysterious force that we cannot sense that separates energy from matter based on its density and is known as dark energy. It is called dark energy because it behaves as waves of energy and we cannot sense it; hence 'dark'.
The relationship between energy and matter is described in Einstein's General Theory of Relativity (E=mc2). This formula reveals that if you accelerate the mass of an object of matter to the velocity of light squared it transforms into energy; or that there is an equivalency between matter and energy. Matter is nothing more than the densest form of energy and energy is the least dense form of matter.
The unseen 'objects' and gravity from those objects of dark matter (or the appearance of those objects with mass and density) and the unseen forces of dark energy are all illusions that we perceive to be real.
Everything that 'occurs' in space-time creates an electro-chemical 'copy' in our brains from what we sense. It is NOT the object or force but a copy of that object or force that we perceive as being real in the 3 dimensions (length, width, depth) of space and 1 dimension of time. Some scientists say there are 9 or 10 dimensions of space and one of time (String Theory) and some say there is only one dimension that appears to be multi-dimensional space-time.
Whatever 'reality' may be, we are inextricably tied to it simply because we perceive it; whether it is an illusion or a finite set of rules and principles that govern a physically perceived reality. We are immersed in this cosmic soup that we call reality and we affect it just as much as it affects us. We might not perceive our affectations, but they do exist since we co-create perceptions of events in the perceived dualistic reality.
The perceived dualistic reality is the range between extremes of black and white, cold and hot, closer and farther. It is a projection of polarity where energy and matter co-exist perceptually within the soup of dark energy and dark matter that we don't perceive.
Time is a construct of the existence of the perceived dualistic reality which affords us the ability to measure the unfolding and refolding of existence within our perceptions of existence. When we become totally aware of this moment, or when we are 'being here now', we are timeless. Yes the perception of time continues outside of us but the reality of timelessness within us becomes readily apparent. It is in this moment of the now that everything that has ever existed, that is existing now and ever will exist are one in our timeless perception.
It is within our grasp to tune in to this moment and 'feel' the information revealed from the very act of existence and affect the outcome of the course of subsequent events that occur from this moment. This means that we CAN co-create our 'reality' by being aware of our ability to do so and then directing our thoughts (energy) to affect the creation of objects (matter) in the perceived dualistic reality.
Being here now and living in the now from moment to moment is really all we have. It is the time where an external illusion of time exists concurrently with an internal reality of timelessness; a vortex, so to speak of energy and matter.
Make the 'time' each and every day to meditate on the now. Experience the timelessness and presence of the Divine within your being. Feel the omnipresence, omniscience, omnipotence and omniparience of the Creator of the entire omniverse and use your ability to co-create your reality from these Divine attributes.
After all, we are all children of the Most High Divine Creator of the omniverse and we have the ability to co-create 'our' reality from the gift of Divine grace and expression of Divine love. ~Dean A. Banks, D.D.
TOUGH TIMES
When you experience lack and limitation and accept your perceptions of them as always being true, you are caught up in a self-imposed snare of belief that will eventually strangle you. You tie the knot of the snare with belief and feel comfortable that you can use this knot to hang on to in 'tough times'. You think you have a safety net and feel secure because your ego has done what it could to protect itself from harm. It has convinced you that you have made the necessary changes and adjustments for your own safety.
You might 'feel' that things have changed and your freedoms are being threatened by governmental or corporate forces when in fact it is NOT your freedoms but your liberties. Freedom is personal; liberty is collective. Nothing has changed except the perception of those who focus on lack and limitation instead of Divine abundance. Be selective in choosing leaders who focus on our collective liberties AND our personal freedoms. Those who preach the values of our Constitution are most often not even aware of their origination or practical implementation. They are defending something they don't completely understand or can't even spell correctly; yet they will try to convince others that we are losing our freedoms.
We are always free to believe what we choose but our liberty to practice what we believe is what some of these groups like the Tea Party are trying to hinder. ALL religions have individuals who have the freedom to believe what they choose and ALL religions have the liberty to practice their beliefs; yet some groups try to stifle their rights. Our rights are for EVERYONE who is a citizen of this country; if they aren't, then they are NOT what we value but what we can use to gain an advantage over another.
If we truly value our rights we would defend them for everyone. Focus on the abundance of the Divine and not on the perceptions of lack and limitations that some groups try to preach. Trust in the Divine to allow us to grow and expand into a fair and just society where we value our rights and defend all to protect them. ~Dean A. Banks, D.D.
TRIGERRING YOUR
EMOTIONS
Have you ever noticed that when it's a slow news day that the news programs dredge up old stories of tragedies that occurred on this day ten or twenty years ago? The same applies to the weather; if the weather is going be good and uneventful, the Weather Channel begins to rehash Hurricane Sandy or the Oklahoma tornados to remind us that tragedy is just around the corner and could strike at any time.
Why do they do this? Because sensationalism sells advertising! Advertisers want you to be at a peak emotional state either grieving over the tragedies of others or happy that it isn't happening to you. They do this because when you are in these states, you are more susceptible to receiving their subliminal programming to associate their product with these states.
Why would they do this? Because when you get into these states again you will remember their product and be more prone to by it when you are stocking up at the stores for the next supposed 'tragedy' that is just around the corner. They are programming your emotional triggers with their brand to secure their place in the market. Now, why can't you do this to yourself in a positive way?
Can't you program yourself to accept the bounty of the omniverse and that you have the ability to choose anything that you want? Don't you know that when you ask the Divine for something that it is given? However, it doesn't just drop in your lap. You have to be aware enough to recognize the opportunities when they arise and ACT on them!
Nothing that is divinely given can be recognized by you until you share Divine love with another; for in doing so, you remove the internal blockages imposed by your erroneous beliefs that obscure your recognition of divine opportunities. Know how your brain and body works. Know how you react and proact. Know that your spirit affects your mind; that your mind affects your emotions and that your emotions affect your body. Know that your body affects your spirit as well.
Each aspect of your being affects the other and when we are aware of this, we can recognize the difference between reacting to emotional triggers and proacting from your spiritual center. Where do you come from? Where do you 'want' to come from? It is your choice either way. Trusting in the Divine is the key to your ultimate freedom from emotional triggers.
Enjoy the great weather without the doom and gloom rehashing of the sensationalists who want to hock their 'answers' to your perceived fears of the next inevitable disaster. Be in control of your destiny by letting it all go into oblivion. Don't attach any emotion to their predictions and you will be free of their predictions. Be ye therefore perfect! ~Dean A. Banks, D.D.
TWEETING YOUR WHO-HA?
Again, we are subjected to the ongoing saga of Anthony ('s) Weiner; the former Democratic Congressman of New York who took shots of his 'who-ha' and tweeted them to 'potentials' on Twitter. After watching his wife barely squeak out how much she forgave him and supported him at a press conference yesterday, somehow I felt she was being just as disingenuous as him. After he left Congress he and his wife had another baby and he kept tweeting his 'who-ha' under the new name, 'Carlos Danger'.
Now isn't that a warning sign? Can you see this man as Mayor of New York handling a crisis while in the back of his mind he is thinking of his next 'who-ha' tweet? Well, after Mark Sanford and his Argentinean 'lover' escapade and him being elected to Congress, what is it about some of the American electorate that can't see that if a person violates their trust to their family, then what makes them think that they will keep their trust to the electorate. And David Vitter as well!

It's all an ego game with the electorate as the pawns of the game. These politicians must really think that we are stupid. And yes, some of us are! Trust is not earned it is allowed and when someone violates it, even once, it means that their egos are in command and that they care more for their own pleasure than for fulfilling their promises and obligations. Forgiveness is divine, but common sense is NOT so common. It's OK to forgive, but you don't allow those who you forgive to have the opportunity to inflict their ego agenda manifestation on you again. If they do, it is now your fault.
It's back to the saying, "Fool me once, shame on you. Fool me twice, shame on me!" The aphorism that 'W' couldn't even remember because he spent his entire life fooling everyone else. Don't be taken in by shallow promises from those who only care about themselves. Trust only in the Spirit of God and you will be guided to 'enlightenment'. After all, enlightenment means 'shining the light of knowledge on or illuminating an observation for its deeper 'spiritual' meaning.
If someone is tweeting their 'who-ha' isn't it obvious that their ego must think it's all that? If it weren't and family was truly a priority, would anyone in their right mind be tweeting their private parts to 'potentials' in Twitter? What did they hope to gain? I guess New York City will soon find out! ~Dean A. Banks, D.D.
TRUTH AND VALIDITY
Do you know that your brain combines your sensory inputs into a cohesive whole that when you remember certain events, situations, occurrences, circumstances and the behaviors of yourself and others, it recreates the elements of those observations? For example, have you ever heard an old favorite song and began to smell the fragrances you experienced when that song had heightened your emotions? Or, does your flesh tingle when you see similar experiences that you have endured at one time in your life?
The reason this happens is that our brains 'bundle' our sensory inputs that trigger emotional responses into a cohesive whole. Our brains 'fill in the blanks' when we cannot make sense of our observations because they 'anticipate' future experiences that might threaten our self-survival. Our brains create electro-chemical 'copies' or 'snapshots' of reality based on where we focus our attention. This is then filed into our subconscious minds and subsequent 'feelings' are attached as to whether they are beneficial to us or not. This is the automatic 'fight or flight' response to the experiences we have in our environment. It is in the realm of the ego, which is a conceptual construct of the observed processes of the human condition.
How we react to our environment is how we 'believe' it affects us. If we emote certain feelings in reaction to our experiences and have those same feelings repeatedly, they 'construct' deep seated emotional beliefs that are no more than repeated thoughts and attached feelings. Just because something is repeated in experience does not necessarily mean that it is true. How many times do you have to grab the frying pan handle and get burned before you realize you shouldn't do that? Once, twice, thrice? Once that program is accepted in subconscious mind you react with the appropriate response automatically without having to think about what you are going to do.
But what about experiences that you live a few times and conclude that they are not good for you and in reality are, but because you have discounted them as not being fruitful, you avoid them the rest of your life? Their validity is real but NOT to you. Your individual relative truth discounts their benefits because you have concluded that they are of no value to you. These are called erroneous beliefs; beliefs that are concluded in your subconscious mind as NOT being valid to your self-survival. Truth is one thing, validity is another. Validity requires replication of something that is true time and time again.
According to logic you can test the validity of something based on a syllogism. A syllogism is an argument in which the conclusion is supported by its premises. A premise is a proposition or statement made in order to draw a conclusion. In its simplest form deductive logic allows two general premises to deduce a specific conclusion. For example, in one of Sherlock Holmes' cases he knew a lady was recently present in the room because there was a burning cigarette with lipstick on it when he arrived. Knowing that the cigarette burning indicated the recent presence of someone and that the lipstick indicated a woman, he deduced that she wasn't far away. Following is a deductive logic syllogism:
Premise #1: The sun is shining.
Premise # 2: It is warm.
Conclusion: It is warm because the sun is shining.
First, you observe the sun is shining. When you exit the shade you feel warmer. You re-enter the shade and you feel cooler. The obvious conclusion is that you feel warmer when you step into the sunlight. Therefore it is warm because the sun is shining. Is this true? Yes, based on your observation. Is it valid? Yes; validity requires that it produces a desired result. Each and every time you step out of the shade into the sunlight you get warmer. But this is this only half of your analysis. The second half requires you to test and re-test your conclusions to view their validity. You need to induce or establish results based on the facts. In its simplest form, inductive logic allows multiple specific premises to induce a general conclusion. Following is an inductive logic syllogism:
Premise #1: Giraffe number 1 is silent.
Premise #2: Giraffe number 2 is silent.
Premise #3: Giraffe number 3 is silent.
Conclusion: All giraffes are silent.
Is this statement true? Yes. Is it valid? No! Why? Because you have only tested 3 giraffes! If there are 50,000 giraffes in the world and you only tested (sampled) 3 giraffes, your validity is weak at best. Now if you test 25,000 giraffes and they are all silent, then your conclusion is more valid than when you tested only 3 giraffes.
There are many truths in life but are they valid? Only when these truths are subject to repeated tests and experimentation and arrive at similar results, then one can truly claim that these truths are valid. Science uses logic to test the facts. If they can be repeated under the same experimental circumstances and yield similar results each and every time, then they are truly valid. Are your beliefs truthful AND valid? Or are they a version of the truth and not completely valid? Only YOU can determine this and NOT you.
The lower egoic 'you' determines how you process your experiences in your environment and how you should react in order to ensure your self-survival. The higher spiritual YOU determines how you should proceed in your environment in order to 'grow and expand' into fulfilling your Divine purpose in Divine order. It is always your choice to listen to either voice; the loud lower ego voice or the still small voice of the Divine. The best way to live is to 'balance' the two voices and proceed in an 'intelligent' fashion which recognizes the value of both voices.
Our brains will always do what they are programmed to do. Our minds and hearts can change that programming when we allow our greater good to become manifest. It is up to us to be focused, diligent and grateful for the experience of living in Divine love. Recognition of this and the application of it is the key to fulfillment. Denying it is the key to frustration, disillusionment and lack of fulfillment. As always, it is our choice to lead ourselves down the right path. Peace and soulful direction. ~Dean A. Banks, D.D.
VIOLENCE IS A TRAP
Violence is a trap. It lies there waiting for the right moment when you are at your weakest point emotionally and then it springs forth locking you in its grip and controls your behaviors to the point where you become a bystander watching yourself commit actions you would not normally do.
How is this trap set? How can you spring it without hurting yourself or anyone else? Actually, it is quite simple. Stop the incessant emotional urge to resist and fight what is aberrant. Pushing against something that is perceived by you as attacking you focuses your attention on it and validates its existence. Remember, Carl Gustav Jung said, "What you resist persists."
Yet, time after time people are out in the world 'fighting' for a cure for cancer; 'fighting' for equal rights and 'fighting' against hunger. Instead of resisting and fighting why aren't we 'allowing' Divine love to exude from our beings in all our interactions with others?
The trap of violence is set with that attitude that we MUST fight off invaders, scofflaws and irritants. If we spent more time in working on 'us' and our attitudes, we wouldn't be attracting that which we DON'T want! By putting our attention to what we don't want (fighting and violence) we are bringing about more of the same!
As Mother Teresa once said that she would attend a 'Pro-Peace' rally instead of an "Anti-War' rally. It is all in our perspective of how we look at what we don't want and what we do want in our lives. If we don't want violence and aberrance then stop picking fights with those who commit them! If we want peace and fulfillment then start allowing it to be!
Too simple? It is in the power of our collective consciousness that we effect mutual change. Thinking something in itself does NOT make it so but thinking and feeling it passionately does. Allow your passions to be directed toward allowing Divine love to flow through you and stop resisting and fighting what you perceive is against you.
If the Divine, who created all of existence, is for you, then who and what is against you? The only thing that is against you is your own thinking and believing that you must fight to win or it isn't worth it. The only thing that is ultimately worth it is Divine love; which is NEVER experienced through resisting and fighting. Allow, dear friends; allow! ~Dean A. Banks, D.D.
WAITING FOR OUR AWAKENING
In the silence and stillness of creation lies the Creator waiting for our awakening to His presence, power, knowledge and creativity. The heavens and earth proclaim His majesty and reveal his expressed structure of dualism in which He is hidden from our sensing. We may feel His presence, know His being, express His power and deliver His creation but until we realize that it all comes from Him will we forever be entangled in the web of perception.
Our idea of whom and what God is, is different from what He truly is. The Spirit of God is beyond our perception of His creation. It is the source from which everything grows and expands. It is the fountain of creativity, the sum of all knowledge, the essence of presence and the power that moves the entire omniverse.
We have all of this within us right now. We also have the choice to believe this or not. Whether we believe it or not it creates what we allow ourselves to believe. It is there and cannot be explained by observation, collation and theory. It has been, is now and always will be.
We can assign whatever meaning and belief we choose to describe it, understand it and be it. In this process we limit our understanding of what it actually is. We choose to believe what it is in how it is perceived by us. Beyond our constructs, beyond our beliefs and beyond our understandings it exists in purity expressing love throughout nature on a cosmic, local and personal scale.
God is the source of all creation. Recognizing this is the beginning of true understanding. It cannot be proven by scientific observation and therein lays the beauty. It requires faith moving in a direction toward a deeper understanding of patterns, fractal expressions and an understanding of natural creation.
Oneness with God comes from allowing the presence, the knowledge, the power and your participation as a co-creator to manifest in your life. The Divine moving through you is the river of creativity and your belief of separation is the boat on which you travel the river.
Drop the oars and allow this river to guide you to a place of automatic Divine expression. It is in this faith and trust that you truly experience the Divine gifts of freedom, free will, grace and love. ~Dean A. Banks, D.D.
WANTING TO BE A HERO
George Zimmerman wanted to be a hero so much that he continually dwelled on that thought and made it a self-fulfilling prophecy. He went to college classes learning about criminals and the law. His father was a successful judge in Florida and no doubt imparted his beliefs to his son. He joined a neighborhood watch and called the police 46 times telling them about 'black' suspects. He forged his belief system and no doubt had to live in the 'shadow' of his father. He was longing to be his own man with distinction to prove his worth to his father. His beliefs are what made him the monster that he is.
Beliefs are repeated thoughts fueled by emotional desire and generate events, occurrences, situations, circumstances AND the behavior of others to fulfill what you so passionately desire. His ego got what he wanted, but in the usual way the omniverse works, not the repercussions he envisioned would happen. He has definitely gotten MORE than he bargained for and will have to live in hiding the rest of his life. Pray for his soul and for the souls of all who take the law into their own hands and act as judge, jury and executioner. In their yearning for recognition, they decide to play God to get the admiration of humans. Instead of trusting God in private, he sought the approval of God in public.
Yeshua said, "And when you pray, be not like the pretenders who like to stand in the synagogues and in the corners of the streets to pray, that they may be seen by the children of men, and truly I say to you, they have received their reward. But you, when you pray, enter into your closet and lock your door, and pray to your father who is in secret, and your Father who sees in secret will reward you in public. ~Matthew 6:5, 6 (Aramaic Bible in Plain English (©2010)).
If you watched the trial and observed GZ's behavior you would have noticed his smug and almost confident expressions that he was in the right. He already knew he would win because he created reasonable doubt. His ego wouldn't see it any other way. And yet, he told Sean Hannity that Trayvon's death was God's plan. How arrogant can you be? GZ was a thief recognizing what he believed was a thief. He stole the life of Trayvon Martin and will have to pay for his aberrance on a level he isn't even aware exists. As is said in John 10:10, ""But a thief does not come except to steal, kill and destroy; I have come that they may have life and have whatever is abundant" (Aramaic Bible in Plain English (©2010)).
If he truly knew the undeniable message of Christ he would not have succumbed to the evil of his ego. He decided to be in command and he will live in the repercussions of his choice; so will we! It is now up to us to prevent this from happening again by enacting laws to check such behavior, teaching our children and grandchildren that violence and hatred are NOT living in the Spirit of God and by participating in the peace in our communities. Watching life go by on the Internet and television is NOT participating in your community. It is being a voyeur and not interacting. Get off of your ever widening derrieres and DO SOMETHING…TODAY!!! ~Dean A. Banks, D.D.
WHO'S IN CONTROL
ANYWAY?
Have you ever wondered why your innermost dreams never seem to manifest? No matter how focused and determined you are your dreams seem to elude you? Is it because you are trying to do something that isn't right for you? Or is it that you simply don't believe inside that you can fulfill your purpose? Could it be that you have the desire and you just simply don't expect it to happen?
Whatever your reasons may be you can live the life you feel you need to live without struggling, fighting and living in pain. Simply let go of your perceived control over your outcomes and trust the Spirit of God to guide you to educate yourself, practice what you seek and master the lifestyle you desire.
You were created to be who and what you are; not what others tell you that you are or what you think you need to do to survive. Thriving comes from trusting in God, not reliance on your limited abilities. Moving from surviving to thriving is a major step that comes when you let go of the perception that you or others are your source.
God is your source; no one else. Trust that source to supply your needs, feed your wants, meet your desires and fulfill your expectations. After all, God gave them to you to be who you are. Live the life you have been blessed with by allowing the Spirit of God to love through you to attain your Divine purpose in Divine order. The stress of controlling everything in your life will melt away in the presence of Divine love. ~Dean A. Banks, D.D.