F.R. Rittenhouse was exposed to art at an early age and she continued to draw into young adulthood. Both of her parents died when she was young and the need to support herself became of paramount concern.
While working full time she put herself through college. During the era of Joan Baez and Bob Dylan, she started playing guitar and singing to express her creativity.
As much as she enjoyed music she was still committed to being an artist. In recent years, she has rekindled her passion for drawing.
The art on this website is available for sale with frames or without frames. Please click on her picture on the left to see her distribution page. If you enjoy her unique style, F.R. Rittenhouse is available for commissioned work.
She specializes in drawing pets and other animals. If you have a picture of a pet, someone or something else that you love, F.R. Rittenhouse will create an artistic rendering that will seem to jump off of the page and bring a smile to your face for years to come.
New York Times best-selling authors Esther and Jerry Hicks produce the leading edge Abraham-Hicks teachings, which are the original source material for the current Law of Attraction wave that is sweeping the world. The Abraham-Hicks teachings were the original inspiration for the "The Secret," and they are also the 21st century inspiration for thousands of books, films, essays and lectures that are creating a global paradigm shift in consciousness.

The premiere online multimedia resource for anyone on a spiritual path.
"Spirituality Guidance is the art of leading individuals to observe, collate and evaluate the facts. It frees the individual from judgment and allows your spirit to truly be free. By utilizing facts and not opinions, an individual can become one with the desires of their heart. The ultimate goal is to actualize these desires through prayer, meditation and service." ~Dean A. Banks, D.D.
Our mission here is to provide you with as many tools and teachers as possible to not only discover your Oneness with the Divine, but to maintain an ongoing relationship with the Creator of the entire omniverse.
Divine Love In Action
You are an individualized expression of Divine love in action. Why do you interrupt the flow of Divine love with selfish desires and attention seeking behavior? Because you don't truly know in your heart of hearts that trusting in the Divine is the only way to fulfill your Divine purpose in Divine order. If you did, you would allow Divine love to flow through you unfettered into all of life. Anything else is just plain fooling yourself. Be ye therefore perfect. ~Dean A. Banks, D.D.
Misguided Focus
What has happened to knowing the truth being overcome by not caring to know the truth? It is our society's focus on the individual ego's selfishness and NOT the collective community brought together by the awareness and faith in the Divine. ~Dean A. Banks, D.D.
Come Together
On 9/11 we ALL came together. Why does it take death and tragedy when it can be as simple as just loving one another? ~Dean A. Banks, D.D.
I paint oil on canvas using my fingers. I create spirit paintings of light, energy and form. 
I like writing and blogging and performing in theatre. I am interested in the world and how I can assist in healing. I am professional Complementary holistic therapist and specialise in Reflexology and Indian Head Massage and Reike, I sometimes cast Runes and work with Crystals, I like to walk on the beach or in a forrest because it clears my head and gets me in touch with myself to tap in to the reservoir of universal energy through the natural world... I rejoice in The Great Spirit ' Wakan Tanka' and in my soul I will always be a Medicine Woman.
I believe in the great mysteries and in serendipity. ... nothing is perchance. A stranger is just a Friend you have yet to meet. ... Welcome ♥

"I expect to pass through this world but once. Any good,therefore, that I can do or any kindness I can show to any fellow creature, let me do it now.Let me not defer or neglect it for I shall not pass this way again." ~Stephen Grellet (1773-1855)
I am an easygoing man that has the following traits:
Pleasant Personality
Great sense of humor
Loveable
Giving
Caring
Non-smoker/ Non-alcohol drinker
Enjoy stimulating conversations/discussions
Practical joker at times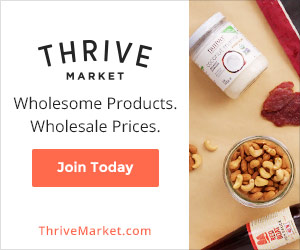 | | |
| --- | --- |
| | |
Talks on Spirituality, interviews and book excerpts from participating authors and speakers.