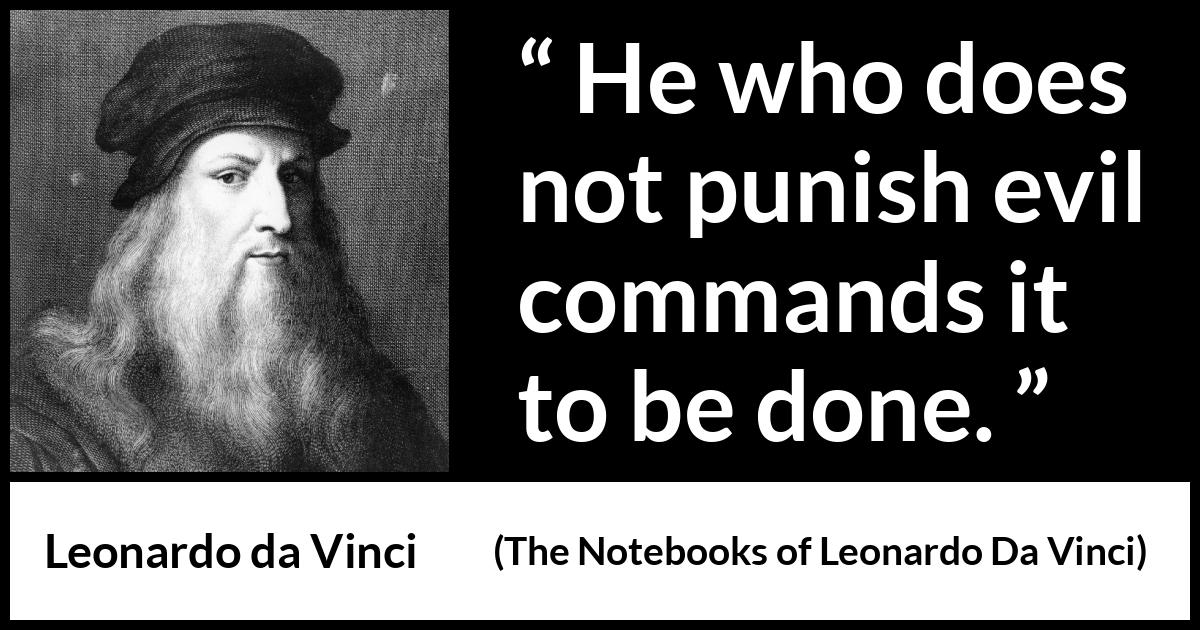 FORGIVING OTHERS
When you forgive others for what they have done to harm themselves and others you become free to forgive yourself for allowing their aberrances to affect you in such a way that has inhibited your life.
As Mark Twain once said, "Forgiveness is the fragrance that the violet sheds on the heel that has crushed it." ~Dean A. Banks, D.D.
EGO MORE THAN GOD
When fighting and resisting become more important to you than anything else, may God have mercy on your soul. Why? Because you trust what your ego tells you more than the Spirit of God.
If you truly listened to the spirit within you would know that you must allow what is to be and identify it as being non-true without getting emotionally involved in proving its being false. When you turn your back on blatant lies you are complicit in their falsity.
It is your duty to identify what is true and what is not true because without truth and knowing you are operating from your ego's beliefs. It has an agenda and that is to protect you at all costs.
Stand on the truth of the Spirit of God no matter what. Be ye therefore perfectly truthful! ~Dean A. Banks, D.D.
MISUNDERSTANDING
There seems to be some people that misunderstand the words in the Bible because they simply don't make the time to investigate its origin. For example, James 4:7 states in the King James Version: "Submit yourselves therefore to God. Resist the devil, and he will flee from you." Now, on the surface, this verse clearly states that you should 'resist' the devil. But what you resist persists! Upon further examination into the original language of Aramaic, incorporating the idioms of 'their' day, the meaning is quite different.
The word resist in that verse does not mean resist as we know it. The original Aramaic translation means to 'stand bravely against' but not fight. In other words, speak the truth and don't allow evil and lies to poison your mind and heart. In the original Aramaic, the word says, "Submit therefore to God and stand against Satan, and he will flee from you." ~James 4:7 (Aramaic Bible in Plain English). If James, the brother of Yeshua, did, in reality, write these words, were they in contradiction to anything that Yeshua said? YES!!!
In Matthew 5:39, Yeshua says in the King James Version: "But I say unto you, That ye resist not evil: but whosoever shall smite thee on thy right cheek, turn to him the other also." Is evil just from the devil or does it come from the hearts of men as well? Again the translation from the original text is somewhat different: "But I am saying to you, you shall not rise up against an evil person, but whoever strikes you on your right cheek, turn to him also the other." ~Yeshua, Matthew 5:39 (Aramaic Bible in Plain English).
In this context, to resist means to RISE up against (fight by attacking) and NOT stand bravely against; which means to 'stand your ground' on the truth WITHOUT fighting! There are many suppositions that true believers of the word take out of context. This is why I am a 'read the red' guy because the words of Christ ring true time and time again and their different presentations in the synoptic gospels parallel the truth of life. Go to the source before you believe your interpretation is correct. Save yourself and others the embarrassment of NOT following the truth that was uttered out of the mouth of Christ.
The Spirit of God within will always guide you to the truth. That is why the Bible is a good guide to life, but not a vehicle of Literary Authoritarianism. Peace. ~Dean A. Banks, D.D.
MUCH ADO
There is much ado about the many translations and interpretations we get from holy books, whether the Bible, the Quran, the Bhagavad Gita or any other book of Literary Authoritarianism.
In the final analysis, the only interpretation that truly matters is the one where love is shared with all and never separates us from God.
If your holy book divides and denigrates anyone, it is NOT from God but from the egos of humankind trying to elevate themselves to Godhood in order to be the middlepersons.
Use holy books to point the way but allow the Divine within to guide you. If you don't, you will live in fear and separation more than faith and Oneness.
Be ye therefore at One with the Divine; "I and my Father, We are One" (~Yeshua, John 10:30 - Aramaic Bible in Plain English)! ~Dean A. Banks, D.D.
THE WORLD ACCORDING TO ROGER
VIDEOS
SERVICE IN PRAYER
Elizabeth and I would like to invite you all to our site 'Service In Prayer'. For many months we have been led to offer a way for our online friends to have a forum to share our prayer needs with each other.
The purpose of this website is to connect with one another and share our needs for healing in whatever areas we feel we need. Please visit the website or go to the Facebook forum to post any public prayers on the Wall or PM us for private prayers.
We will pray for you or help you to find Prayer Partners to assist you in healing and realization of your Divine purpose and the unfolding of it in Divine order.
Thank you all for your support, kindness and for blessing us with your ongoing friendship. Peace and blessings to all of you and your families! ~Dean A. Banks, D.D.
OUR PAST ISSUES
Did you miss any of the issues of The Spirituality Post Daily? If so, following are the links to each and every day for you to peruse. Please visit our advertisers and help us to keep going in our service to the spiritual community of souls who long for a greater spiritual perspective on life. God bless you and your families! ~Dean A. Banks, D.D.
COUPON SAVINGS
SPIRITUALITY GUIDANCE
What is the Spirituality Guidance Channel? SGC is a video portal designed to introduce spiritually inclined individuals to be exposed to spiritual videos, radio, teachers, music, art, books, resources and links from a selected group of teachers and requests from viewers. Each featured coach/teacher will have their own page highlighting any videos, audios, websites or printed material they have produced. This portal will be regularly promoted on the Internet through social networking and targeted marketing channels. Please visit the website at the following address:http://www.spiritualityguidance.com and email me at webproducer@hotmail.com with any suggestions, links or materials. Thank you for your most courteous participation in this project. I welcome your input. ~Dean A. Banks, D.D.
ANIMAL WELFARE
A BLIND EYE
When you turn a blind eye to the evil that is manipulating your life you are living in fear. You can claim over and over that this is not true and you are fooling yourself. If you lived in faith instead of fear you would stand up for what is good and right and demand justice for those who have been wronged by evil and the aberrant behaviors of those who perpetrate the yearnings of their egos upon the peace of others.
When you stand by and do nothing you are complicit in what unfolds because none of us are ever separated from our environment. We exist together in a soup of energy that affects all of us whether we believe it does or not. Go ahead; deny that which is in favor of what you believe or in what you want others to believe.
The more you do the deeper you are digging yourself into a hole that you won't escape as long as you keep fooling yourself. Sharing Divine love with others is the only way for you to get over yourself and your selfish yearnings. In order to be at peace with others you must first learn to be at peace with yourself. Be that which is love and not that which is selfish! ~Dean A. Banks, D.D.
LIVING FROM YOUR CENTER
When you believe in and live from the reflections in your external world you are NOT living from your center of well-being.
When you know and live from your center of well-being and share Divine love from your inner heart to everyone in the world by speaking the truth, then you are fulfilling your Divine purpose in Divine order.
Anything less than that is living from believing and NOT knowing and completely fooling yourself. ~Dean A. Banks, D.D.
ALLOWANCE OF EVIL
Allowance of evil doesn't mean that you ignore it.
It means that you allow it to be what it is without resisting its influence upon you and others.
What you resist persists and what you allow is in the now; and will be dealt with effectively! ~Dean A. Banks, D.D.
Do you want to see how the racial divide since the civil war was slowly broken down so much that it led to the Civil Rights Movement? Do you want to see how the Mafia, actually created by the KKK's push for Prohibition, eventually took down the KKK?
The following documentary details just how all of this happened. Very informative and spot on! Also, learn about Stetson Kennedy who used the Superman radio program to denigrate the activities of the KKK. Does the modern day Tea Party find its roots in the KKK? Explore that here.
These above sources will give you a quick education on just how things unfolded in the US over the past 100+ years. Take notes and investigate these facts online and in the library. Only when we all investigate how history unfolded will we be able to thwart the efforts of the descendants of those who live in racism and separation.
Just as we have to teach each generation about the truth of the Holocaust we need to teach each generation about the truth of hatred and separation in general. Watch and read just how the equality movement rose out of the fire as the Phoenix of equality for all men and women! ~Dean A. Banks, D.D.
STEP DOWN!
Mike Pence, Governor of Indiana, needs to step down for signing the Religious Freedom act into law; not because the fact that 9 major companies have complained to him that it will affect their business in Indiana, but because it is wrong to allow ANYONE to have a window to discriminate against anyone. Eric Miller, conservative lobbyist and Executive Director of Advance America; which is the State of Indiana's leading anti-LGBT organization, has spearheaded this law along with Curt Smith and Micah Clark; both homophobes.
First, lobbying needs to be a punishable offense. Second, establishing laws to discriminate against anyone should be a punishable offense. And third, accepting 'political' contributions from major corporate influences should be a punishable offense. And how should they be punished? Serious fines, jail times and NEVER be allowed to hold public office again. Why? Because they have violated our trust and set out to fulfill their own twisted and selfish agendas.
These people are egomaniacal assholes who take their twisted and INCORRECT view of the Bible to an extreme. They talk about Islamic extremists as threatening to our way of life when in fact it is they who are more threatening with their boxed up viewpoints that they ASSUME are correct when they don't have a clue how WRONG they are!!! They cherry pick Bible verses without understanding the word definitions that they came from or the geographic and cultural idioms they were expressed under and use Literary Authoritarianism to brow beat the rest of us with their holier than thou BULLSHIT!!!
These people need to be put in their place and have CONSEQUENCES for their actions! Until they do, they will continue to reproduce and proliferate their twisted agendas on the rest of us. Wake up and smell the BULLSHIT! It STINKS to high heaven! Call your representatives and badger them with what they need to do in order to stop this crap from reoccurring. Lobbying, bribing and proselytizing their 'beliefs' must STOP! Until it does, more of the same will occur over and over again.
As long as greed, control, domination and manipulation of power are left in fertile soil the weeds will choke out the flowers. Be that which stifles the weeds and supports the growth and expansion of the flowers that reflect the beauty within each and every one of us. Be ye therefore fruitful! ~Dean A. Banks, D.D.
MEMES
The only thing that is missing from the meme about focusing on what annoys and recreating it over and over again in your life is the fact that certain things affect you about others that are negative and because you point them out to others does not mean that you are attaching emotions that replicate their experience.
It is when you allow them to dominate your experience because you are feeding the beast. Someone said today that I was angry about what Ted Cruz said and that I should go and just paint. I and I alone choose what I feel I should think, say and do and just because I reveal the aberrance of a manipulator does NOT mean that I am angry toward him or hate him.
It means that I have chosen to reveal just what he is doing from the knowledge and experience I have acquired over the course of my life. It is my choice to reveal it and mine alone. If someone chooses to assign their 'take' on what I am doing that is their right; however, I don't have to accept their judgment when I know exactly what I am doing.
Be careful of those who claim that no one should judge another while they are judging another. It is their con game that their ego tries to maneuver to make you feel inferior because of their assessment of you. Don't buy this bull; it stinks to high heaven! ~Dean A. Banks, D.D.
OUR PODCASTERS
by Dean A. Banks, D.D.
Currently Bobby Hinkle, Elizabeth May Sutor and Dean A. Banks, D.D. have uploaded podcasts. Robert Yarbrough will be added soon. Just click on the podcasters placards below and click on the Podcast title. Currently there are five podcasts on Bobby Hinkle's page, one on Elizabeth Sutor's page and nine on Dean A. Banks, D.D.'s page. Stay tuned for more! Thank you for choosing us!
What is the Spirituality Guidance Channel? SGC is a video portal designed to introduce spiritually inclined individuals to be exposed to spiritual videos, radio, teachers, music, art, books, resources and links from a selected group of teachers and requests from viewers. Each featured coach/teacher will have their own page highlighting any videos, audios, websites or printed material they have produced. This portal will be regularly promoted on the Internet through social networking and targeted marketing channels. Please visit the website at the following address:
http://www.spiritualityguidance.com and email me at webproducer@hotmail.com with any suggestions, links or materials. Thank you for your most courteous participation in this project. I welcome your input. ~Dean A. Banks, D.D.
SUNDAY MORNING SERVICE WITH
DR. DEAN A. BANKS, D.D.
Welcome to our new Sunday Morning Service by Dr. Dean A. Banks, D.D.
Every week Dr. Dean will be engaging subjects that are pertinent to your growth and expansion into recognition of; respect to; and communication with your inner spirit.
Please feel free to comment or suggest topics for review. May the Divine always bless you and your families! ~Dean A. Banks, D.D.
CD/DVD
SPIRITUAL BOOKS
SAYINGS
When intelligence is completely lost is when crap is mistaken for food. ~Dean A. Banks, D.D.
If stupidity and lack of thoroughness had to be licensed, the fees alone would remove the deficit! ~Dean A. Banks, D.D.
CONTRADICTIONS
Just because what anyone states can be contradicted doesn't mean that the contradiction is true! Whatever motivates someone to contradict what another says reveals just where they are coming from. If their contradiction is based on the truth of fact, then it has some merit. However, can that merit be replicated time and time again under different circumstances? If it cannot, then its merit is minimal.
If their contradiction is based on their beliefs and/or opinions of fact, then it has conditional merit and is subject to scrutiny. Before you adjust your life to external conditions make sure that you 'know' more than 'believe' what you need to do. Listen to the advice of others in order to see the wider view and possible repercussions of your actions and/or inactions. However, always go within and listen to the experience and wisdom of the Divine.
Follow that guidance more than anything and you will be led to where you need to be. It might appear to you to be the circuitous route, but in the end, it is the route you need to take to completely unfold your Divine purpose in Divine order perfectly! Be ye therefore wise in listening to Divine counsel! ~Dean A. Banks, D.D.
What is the Spirituality Guidance Channel? SGC is a video portal designed to introduce spiritually inclined individuals to be exposed to spiritual videos, radio, teachers, music, art, books, resources and links from a selected group of teachers and requests from viewers. Each featured coach/teacher will have their own page highlighting any videos, audios, websites or printed material they have produced. This portal will be regularly promoted on the Internet through social networking and targeted marketing channels. Please visit the website at the following address:
http://www.spiritualityguidance.com and email me at webproducer@hotmail.com with any suggestions, links or materials. Thank you for your most courteous participation in this project. I welcome your input. ~Dean A. Banks, D.D.
EBOOKS
A TEMPORAL MAN?
As long as you see God as a temporal man you will be caught in the veil of illusion and believe that what you see is all that there is.
If God be God, then what man sees himself as is nothing more than a reflection of what he believes and NOT what he knows. ~Dean A. Banks, D.D.
WORD OF GOD
When it comes to the supposed 'Word of God' we all need to remember that this very word was passed down from one ear to another before it was even written down. When it was written down, it was written in the cultural and geographic idioms of its day and unless we know what those idioms truly meant, our interpretations are WAY off base. Interpretations are one thing and translations, idioms and cultural nuances are another. When you make an interpretation based on a mistranslation, then your interpretation is flawed!
'The Bible' was handed down by word of mouth for many years. The Old Testament was written down for the Hebrews in their language called Aramaic; a consonant and verb oriented language. Then, the New Testament was written in Aramaic and Koine Greek; a vowel and noun oriented language.
The languages had specific geographic and cultural idioms (figures of speech specific to where and how they lived). It wasn't until 325 A.D. at the Council of Nicea that Emperor Constantine (a verifiable and historical murderer) had his priests decide what books and translations were included in the Bible. Then, the Torah (Aramaic) and the New Testament (Aramaic and Koine Greek) were translated into Latin. Then, in the early Renaissance, Martin Luther defied the Catholic Church and their biblical interpretations with his 95 Theses and was credited for creating Protestantism.
There are currently 256 sects of Protestantism. All of these Christian churches that proclaim they are the church of Christ and they totally miss the mark. Jesus was NOT a Christian! Christ showed us that his church is within us at all times. We just have to realize it, accept it and share it with everyone. ~Dean A. Banks, D.D.
FAITH OVER FEAR?
Recognition of faith over fear, whether directly experienced or derived from Literary Authoritarianism, is the start of the growth and expansion of the individual toward the alignment of their Divine purpose in Divine order. Only when the individual graduates their awareness to the highest level by living from and sharing Divine love no matter what life presents to them, will they leave the erroneous beliefs housed in their belief systems and embrace Divine knowing completely.
We all need to start somewhere to remove the shroud of our belief systems and pierce the illusive veil of sensory perceptions. Until we do, we are treading water and will eventually become so exhausted that we will drown in our own stubbornness and selfishness. Always remember, when you are tired the ego takes advantage of this in order to convince you that what you know within is fantasy and what it reveals is reality. Don't be fooled by this shrewd and timely presentation.
Stand firm against what you know is against you without resisting its existence. Don't fuel the fire because you are tired and weary. Know within that you are blessed always and allow your inner well-being to guide you to complete fulfillment. Be ye therefore faithful and trusting in the Divine to fulfill your life completely! ~Dean A. Banks, D.D.
OPEN MESSAGE
An open message to all: Dear friends, family and the Creator of the entire omniverse. I wish to thank all of you for the opportunity you have given me to serve.
I am blessed each and every day that I wake up and do what I was created to do and be whom I was created to be. Thank you all for being in my life and blessing me with the joy of being in yours.
May you all realize your innermost dreams and live in Divine love each and every day! I love you with all my heart. I'm sorry if I haven't always been there for you. Please forgive me if I haven't ever helped you.
Thank you for allowing me to share with you. ~Dean A. Banks, D.D.
FOOLING YOURSELF
If you believe that you will eventually get around to being and doing what you were created to you are completely fooling yourself.
Not acting immediately on what you know you were created to share with others is being selfish.
It is fearing being rejected for what you truly are. It is, in essence, saying that what you were created to do was not correct and that your ego knows better.
Stop being distracted; stop being what others tell you that you should be; stop making excuses for not doing what you should be doing.
Don't allow your ego to deceive you with things, accomplishments and fillers to living in your Divine purpose.
Get down to business and be what you created to be; you have no excuse even if you believe you have.
Be ye therefore perfectly perfect in unfolding your Divine purpose in Divine order. ~Dean A. Banks, D.D.
CROSSING THE BRIDGE
When you align yourself with untruths, made-up 'facts' and intense emotions about these things, you have crossed over the bridge of sanity into the realm of agenda manifestation at all costs.
It is your ego that yearns to control, dominate and manipulate what you experience to its own end. Want to live in truth?
Then cross back over the bridge into the light of reality where truth, facts and peace unfold understanding, joy and Divine love into your life.
Be ye therefore an accurate witness and a seeker of truth! ~Dean A. Banks, D.D.
SELF-INFLICTED
If you believe that God is creating your pain then you need to know that your belief is erroneous and your pain is self-inflicted. We either choose to accept emotional pain or choose to accept emotional joy. How you look at something affects how you deal with it.
If you are so childish that you cannot accept the responsibility for your emotional choices then the pain you suffer you deserve. Stop blaming god, things outside of yourself and others for your emotional pain. Grow the fuck up and stop your whining. It is you who have made the choice and no one else. Until you do, you have no one to blame but yourself.
Responsibility means that you are able to effectively respond to emotional changes despite their apparent emotional pain. Keeping your inner joy no matter what appears to transpire is the mature response to the veil of emotional illusion that you so readily accept as real.
Your life is a reflection of what you believe. What you hold truest, is what your life becomes. Life is the result of choices; made for either growth and expansion or the safety of mediocrity. How you react to something is how it affects you. Stop reacting in anger to what you perceive God or others are doing or not doing to you. Grow up and be responsible and mature! ~Dean A. Banks, D.D.
REFLECTIONS
When we operate from our beliefs we are basing our lives on the electro-chemical COPIES in our brains of the 'reflections' we collectively call reality. these copies are a 'representation' of reality in our brains and NOT reality itself. The truth is that 'external' facts exist independently of our perceptions which are colored by our beliefs in our belief systems.
Our perceptions become 'internal' facts that have been filtered by our beliefs. Beliefs are nothing more than repeated thoughts that we accept as true; some of the time not even being validated in reality. These erroneous beliefs taint our perceptions and skew our conclusions more toward self-survival than collective growth and expansion.
It is the job of our egos to protect us at all costs; even at the detriment to the health and well-being of others. It is our inner spirit that supersedes the selfish yearning of our egos to protect everyone more than just ourselves. What we sometimes perceive as the Divine 'testing' us is actually our egos testing what the spirit has revealed in order to assert itself being in command.
When 'you' becomes more important than 'us' is a key indicator of being 'out of balance' with the mutual growth and expansion of our collective well-being. Protect yourself AND others by being truthful; by continually validating the veracity of your beliefs; and by balancing your ego and spirit in collective harmony. Be ye therefore balanced in well-being for all! ~Dean A. Banks, D.D.
BOLSTERING YOUR EGO
Every time you blame God for things you don't understand you are bolstering your ego to the point of Godhood. Your ego is NOT God and it never will be. It is an extension of God and it has a purpose; your self-survival.
It defines itself by separating itself from God and declaring its ingenuity. It is a liar and if you pay attention to it over the guidance of the Spirit of God you WILL suffer the consequences!
The more you fight and resist what you perceive is correct the more it will be recreated. As you think you become and as you feel you create. Be aware of your own personal power and align yourself with that which knows MORE than your ego.
If you don't, your folly will be apparent and your suffering will continue until you choose Divine guidance. Be ye therefore understanding! ~Dean A. Banks, D.D.
WEATHER
VIDEOS
SPIRITUAL BOOKS
DONATIONS
CD/DVD
MISERY
When your expression of misery is more important than helping others celebrate their joy it reveals just how selfish you are.
Any opportunity to step out of misery, mediocrity and self-centeredness is a joy for those who live in spirit.
Any opportunity to downplay the joys of others demonstrates the ego's yearnings for attention and recognition. Celebrate joy and downplay misery.
Move toward being the perfect creation of Divine love that you already are! ~Dean A. Banks, D.D.
OUR WEBSITES
Please visit our websites and send them to anyone you think would need our services. If you are out of our area (Northern Delaware) and know someone in our area, please forward this flyer onto them. We are available for work over the next few months, so please let us know as soon as possible. ~Liz & Dean
Liz:
http://www.banksnet.com/sittingservices
http://www.elizabethmaymusic.com
Dean:
http://www.banksnet.com
http://www.banksnet.com/portal
http://www.spiritualityguidance.com
PARALLEL UNIVERSE
Liz and I are convinced that we fell asleep one night and woke up in a parallel universe. Why? Not only because the bar has been sooooooooooo lowered in what is perceived as talent, but that someone who has practically no grasp of the English language, no real world fashion sense and definitely NO musical talent is teaching a class in fashion design!
WTF has this world come to? When an egomaniacal no talent asshole reigns supreme in the music and fashion worlds, it is time to say "Wake the fuck up people!"
Perhaps it is because the younger generations haven't been exposed to REAL talent? Perhaps they have and they are so vapid that they cannot discern REAL talent? Or is it that they just want to fit in with people they admire who believe that morons like Kanye West are qualified to teach ANY class?
Come on people! Wake the fuck up and learn how to recognize REAL talent and not some bullshit 'copy' of it. Please, have some dignity and class!!! ~Dean A. Banks, D.D.
FOOLING YOURSELF?
How do you know when you are fooling yourself? What should come easily and effortlessly bottlenecks frequently to force your attention to how you are doing what you need to do. If you keep doing the things that cause you too much pain, then stop doing them and re-evaluate how you are doing things.
Roadblocks, perceived obstacles and unseen potholes are always there. It is when you allow yourself to live from Divine guidance that you avoid them with the least amount of pain. Trust in your inner well-being and walk in the truth of Divine love. Pain will come and pain will go but you will keep moving forward unfolding your Divine purpose in Divine order perfectly.
Stop doubting yourself, worrying about how you do things and fearing what 'might' happen. Until you do, you will continually encounter impediments to your fulfillment that not only cause you pain, but stifle your peace. Be ye therefore allowing of how the Divine unfolds your life by trusting in faith that it will perfectly unfold in Divine order. ~Dean A. Banks, D.D.
JUDGED
I have been chastised and judged by a holier than thou who believes that by me discerning the nature of an individual and telling the truth about him that I am promoting hatred. Hmmm. What the man (Raphael Ted Cruz) was saying and how he was saying it was meant to convince his base that he stood for their values and for liberty. He lied. He set up an event that was not optional, but mandatory to the students of Liberty College to perform in front of the cameras and garner the support of those too foolish to understand and do the research sans the college's biblical skew.
When you go to a Christian college you follow THEIR agenda based on biblical guidelines. They censor some information to ensure that the students uphold the Bible as the final source when they don't even know the original translations, cultural and geographic idioms and the agendas of the original Catholic Church. In other words, they are taught what the elders at Liberty College WANT them to learn without being challenged by other disciplines from science to philosophy to psychology to spirituality. Yes, they teach them 'about' them, but deny their validity in favor of THEIR interpretation of the Bible.
When people use ANY book as Literary Authoritarianism they are basing their beliefs on ONLY what is in that book and that book alone. No regard to the FACTS that the Bible was passed down by 'word of mouth', translated several times and interpreted by 'holier than thous' with a personal agenda. Anyone who consciously chooses to ignore these FACTS is not interested in facts; they are only interested in their 'interpretation' of these facts and how that interpretation can fulfill their agenda manifestation.
Be aware of anyone who uses 'buzz' words like 'Christian values' and 'liberty' as if what we are living in right now is any different from anyone else and that THEY have the answer to correct those values. People like this are delusional, insane and sociopathic. Sorry, Ted, but you tipped your hand today. May you and your family be blessed and may your children learn the 'real' truth instead of YOUR version of it! ~Dean A. Banks, D.D.
A DIFFERENCE
OF OPINION
What, in fact, is a difference of opinion? Is it when two people come up with different conclusions from the same set of facts or is it when two people come up with different conclusions from different 'perceptions' of the facts? By definition, a 'difference of opinion' is a disagreement or argument about something important. In order for the difference to be profound it MUST be about something important. Isn't the future of our country and our way of life and liberty important?
I believe it is. That is why I attack any and all who blatantly lie to anyone about their true motives in helping secure a good future for our children and grandchildren. Ted Cruz claims to have lived his life according the 'principles' of the Bible. Yet, he grandstands on stage in front of students in a Bible college 'praying' in public and displaying his claims to his beliefs as being 'better' than others. Didn't Jesus warn us of such people? Didn't he clearly say that if you parade around your 'righteousness' that you already have your reward?
"And when you pray, be not like the pretenders who like to stand in the synagogues and in the corners of the streets to pray, that they may be seen by the children of men, and truly I say to you, they have received their reward. But you, when you pray, enter into your closet and lock your door, and pray to your father who is in secret, and your Father who sees in secret will reward you in public" ~Yeshua, Matthew 6:5,6 (Aramaic Bible in Plain English).
Those who grandstand their 'righteousness' receive their accolades and 'rewards' from the crowds and NOT from God! God rewards us when we pray in secret and humble ourselves in prayer and meditation. Yet, a holier than thou new thought new age ACIM moron accused me of hating others simply because we have a difference of opinion. WTF?
Our 'difference of opinion' is clearly based on different conclusions based on different 'perceptions' of the facts. My attacking Ted Cruz for blatantly lying is NOT hating him! It is revealing exactly who he is based on his warping of the facts to match his agenda manifestation. Furthermore, this NAM immediately 'removed' me from his list of 'yes' people because of my supposed 'hatred' of Ted Cruz. Well, the only thing I can say is that some people will NEVER learn the difference between outright hatred and downright love.
When you love the truth you speak it without any deference to managing and implementing your own personal agenda. That is why I attack people like Ted Cruz. His agenda is blatantly obvious and rooted in lies and self-deception! He is reprehensible at best and we should know that more than allowing it to go unchecked by the truth. THAT is NOT hatred. It IS living in the truth and if anyone cannot, or will not, understand that, then they are deluding themselves and NOT serving God and others with the truth and the truth alone.
Be truthful; be honest; be forthright; be secretive in your prayer and meditation with the Divine. Don't grandstand and proclaim your values to the world; simply live them and live by them. Be ye therefore humble and truthful! ~Dean A. Banks, D.D.
STANDING BY
If you truly love God, others and yourself, would you stand by while liars, control freaks, dominant leaders and blatant manipulators wield their arsenal of lies and buffoonery? Would you stand by while Rome burns painting a beautiful picture of life while ignoring its atrocities? Or would you simply trust in the Divine to 'take care' of things and go about your way?
It turns out that in order for our world to get better WE must get better. We must stop turning our backs and heads away from what we 'believe' is uncomfortable and step into the knowing of the Divine. What does that mean? It means that we challenge what we observe, perceive and believe by listening to the still small voice of the Divine within. It means that we come to know the truth through Divine revelation OVER what the external world proclaims is the truth.
It means that we allow what is to be what is and stand up for the truth no matter what we believe. Anything less is NOT loving God, others and yourself. If you choose NOT to believe this, then you will have to deal with the consequences of holding onto those beliefs. God loves us and it is incumbent upon us to share that love with others AND ourselves. It is something we need to stand up for and not be recumbent in expressing. It means that we choose to live in truth, by truth and for truth.
It means that we stop listening to what ANYONE says and that we spend the time researching the truth and verifying its validity. Stop saying that "I've heard things", "Someone told me" or "I heard it on the news." Go find the answers yourself. Get off of your ever-widening ass and do the legwork BEFORE you open your trap and parrot what other morons have said. Be respectful of yourself, others and God and speak the truth over innuendo. ~Dean A. Banks, D.D.
THE CAULDRON
OF DECEIT 

Seriously, people! The cauldron of deceit and discrimination brews in the Congress of the United States of America. Here is where laws are crafted, earmarks are tagged and multiple agendas are attached to one law that allow other laws that favor corporate America to be slid through under the auspices of another law. These 'piggybacked' laws would never be passed on their own and need to be 'attached' in order for Congresspersons to fulfill either their campaign promises to their constituents or follow through on what they have promised their corporate slave owners for their 'political' contributions.
Do you see why NOW that it is ESSENTIAL that you get off of your ever-widening asses and go and vote in the mid-terms? Do you see that the only one you can blame for a dysfunctional government is you when you don't exercise you right to vote? When you don't vote you allow the corporations to continue to pay off YOUR representatives to fulfill THEIR agendas that benefit THEIR bottom line more than yours. Stop saying that there is no difference in the parties and that your one vote cannot make a difference. If you do, you are playing right into their hands and allowing them to continue to ride herd over the rest of us.
STOP allowing them to do so and STOP resisting what they are doing. START by allowing the truthful candidates that are out for US, no matter what party they belong to, to garner your vote. START by NOT resisting our system and actively participate in it. If you don't, you have nothing to say because you have already caused your own and OUR mutual problems. Be forthright and stand up for yourself and others. Vote for the people who work for us and not their own religious, political and corporate agendas. Grow the fuck up and take responsibility for being blessed enough to live in this country that cries for freedom while living in liberty. Be responsible! ~Dean A. Banks, D.D.
THINGS NOT WORKING
FOR YOU?
Are things not working for you? Do you keep trying the same things over and over again and are not getting the results you desire? Well, here's the solution.
You must get back to default status by removing any and all 'viruses' in your brain! Shut down your mental and emotional systems completely with deep meditation.
In effect, you are going for a complete reboot. If you still get the same results then reinstall your emotional programming to include giving away what you desire the most.
There is a fundamental rule in fixing computers that all technicians know and use before proceeding onto solving more complex problems:
Technicians Rule #1: If rebooting doesn't correct the problems, then reinstall the software. ~Dean A. Banks, D.D.
THE WAY
Anytime anyone proclaims that they have THE way to enlightenment, salvation or Oneness with God it reveals one thing: their ego is so convinced by their belief in THE way that it ignores, blocks or diminishes any or all other ways that are available.
When the ego takes command get away. The Spirit of God will always reveal to you YOUR way when you listen to the still small voice of your inner well-being within. You DON'T need any external validation of your beliefs when you operate from Divine knowing.
You move forward confidently with the knowing that you are fulfilling Divine guidance by sharing Divine love. Be ye therefore following YOUR way and NOT what someone else believes is THE way! ~Dean A. Banks, D.D.

MORE SAYINGS
If you knew that the Divine was guiding your every step on your individual path to fulfillment, you would know that there are no miracles because your faith and Divine trust are creating your reality. ~A Course In Reality (Dean A. Banks, D.D.)
Anytime we can stop the Reps from shutting down the government, sending our jobs overseas and cutting our healthcare, Social Security and welfare, is a worthwhile cause! ~Dean A. Banks, D.D.
It always amazes me when you make fun of someone who is a blatant liar and a manipulative control freak that you are called by some as being hateful. What is truly hateful are those who only see hate in levity because they have no understanding of the truth. Their sensitivity is based on a false sense of propriety that is usually promulgated by fear more than equanimity. ~Dean A. Banks, D.D.
Enormous ego has a way of expressing its unmitigated gall by convincing itself that it is somehow morally superior to everyone else! ~Dean A. Banks, D.D.
All believing people are whatever they believe; including Atheists! ~Dean A. Banks, D.D.
You can search throughout the entire universe for someone who is more deserving of your love and affection than you are yourself, and that person is not to be found anywhere. You yourself, as much as anybody in the entire universe deserve your love and affection. ~The Buddha
Always look in the background of a picture to see where the contrast lies! ~Dean A. Banks, D.D.
ANIMAL WELFARE
FEELING LESS THAN
When you feel that you are less than what you know you truly are, it is your ego trying to convince you that you are, and that you need to listen to its assessment more than what you know in order for you to survive.
Choose to thrive by listening to the spirit of God above all else and especially NOT what your ego proclaims you need to do in order to survive.
Be ye therefore discerning between the yearnings of the ego and desires of the spirit. ~Dean A. Banks, D.D.
CD/DVD
ANIMAL WELFARE
THE BIGGEST LIE
The biggest lie that the ego proclaims is that you are not beautiful and perfect just as you are. It keeps reinforcing one belief after another that you somehow need to be just like the role models you have admired in the external world. Why does it do this?
Because it wants you to look to it to fulfill its yearnings more than fulfilling the Divine desires in your heart. It will use every trick in the book and some tricks that aren't in the book to convince you that its yearnings are better for you than the guidance of the Spirit of God.\
As long as you keep listening to its 'suggestions' you will keep treading water and never express your Divine desires. Break free from its imposed control of you; its domination of your thoughts, feelings, beliefs and actions; its manipulation of your behaviors in order to fulfill its selfish yearnings.
True freedom lies in allowing the Spirit of God to guide you through sharing Divine love from your inner heart into the external world. Listen more to that which 'knows' more than that which 'believes'. Be ye therefore wise and knowing! ~Dean A. Banks, D.D.
RELIGIOUS FREEDOM?
"Today I signed the Religious Freedom Restoration Act, because I support the freedom of religion for every Hoosier of every faith," the Republican Governor said in his statement. "The Constitution of the United States and the Indiana Constitution both provide strong recognition of the freedom of religion but today, many people of faith feel their religious liberty is under attack by government action." ~Governor Mike Pence of Indiana.
Now, this is a real twist! Restoration of religious freedom by allowing religions to discriminate based on their 'beliefs'? What if their beliefs are completely erroneous? What if their beliefs ostracize anyone if their beliefs are different than theirs? Can't you see that the only true religious freedom is one where your beliefs do not supersede anyone else's?
That is the difference between the belief systems of religions and the knowingness of spirituality. In his book "Spirituality: The Awareness Of Reality", my good friend Jose Alberto Luzardo, Ph.D states, "The authentic experience of spirituality stems from within and flows outward as the spiritual individual connects and communicates with others at the most essential level, not with the purpose of converting people, but with the purpose of understanding and comprehending them.".
Now, this pretty much sums this up! Religions seek converts and spirituality seeks understanding and comprehension. Giving religions the freedom to discriminate is NOT religious freedom! It is religious control, domination and manipulation! If you use the roads built by our country and states, offer your products and services to the public and build your business within the laws of this country, you MUST operate within a level playing field and NOT discriminate against ANYONE that does NOT follow your religious tenets and beliefs!!!
Dr. Luzardo further states, "spirituality, unlike belief systems, is absolute and true…[it] provides us with the true individual fulfillment that spreads out into the world. No war has been or ever will be fought in the name of spirituality but its strength can conquer an entire civilization through its subtle ways of individual transformation." We all need to stand together on this issue of pro-discrimination NOT by resisting it; but by allowing it to be what it is and boycotting the powers that be where it hurts.
Send a clear unfettered message to this asinine governor and his legislation that you and everyone is a part of these United States and that we will not tolerate or condone any state law that actively discriminates against ANYONE based on religious beliefs. The difference between allowing and resisting is that in allowing you stand firm on the truth without attaching any negative emotion to it while in resisting you 'rise up' against that which you feel is harming your or others and add negative emotions to it to fuel the fire.
These people who believe that their beliefs are somehow superior to the rest of us are the delusional ones. They are the ones fooling themselves and others. It is up to us to do the mature and responsible thing and put them in their place once and for all! ~Dean A. Banks, D.D.
MAKING GOD HUMAN
Anthropomorphizing the Divine which is that which is perfect is the only way humankind can relate to something beyond its comprehension.
It is in allowing the peace, understanding, joy and Divine love that is ever-present to flow through us that we come to know our inner perfect self. ~Dean A. Banks, D.D.

ANIMAL WELFARE
CD/DVD
PANTIES IN A BUNCH?
Try getting over yourself, what you believe is true and how you believe it should be. As long as you believe that you are in control you are missing the mark. Things unfold the way they are supposed to and there is nothing you can do to change it.
What you are in control of is how you react to or proact from how things unfold. Being angry about it reveals that you feel that you are not being treated fairly and that you RESIST what has unfolded.
Being accepting, allowing and peaceful about it reveals that you know that God is blessing you by whatever unfolds. Stop taking things too personally. The world doesn't revolve around you and how you react to things.
It does revolve around what you hold your attention to and are passionate about. Want to live in peace? Then stop resisting it by putting attention to what transpires outside of you.
Live in peace no matter what transpires and you will be allowing Divine love to unfold your Divine purpose in Divine order perfectly! Be ye therefore peaceful in everything! ~Dean A. Banks, D.D.