Michael Bernard Beckwith -- the dynamic spiritual leader who touched millions of readers and viewers in The Secret and through the spiritual community he founded, the Agape International Spiritual Center -- is now sharing his transforming central message and his powerfully accessible means for embodying that message in daily life, a process he calls "aspiring toward spiritual liberation." 

Michael Beckwith teaches that inner spiritual work, not religiosity or dogma, liberates us. He draws on a wide spectrum of ancient wisdom teachers such as Jesus the Christ and Gautama the Buddha; contemporary spiritual luminaries Thich Nhat Hanh, Sri Aurobindo, and the Dalai Lama; and Western contributors to the New Thought tradition of spirituality such as Emanuel Swedenborg, Walter Russell, and Dr. Howard Thurman to create a profound new belief synthesis. 
For more than 30 years Tony Robbins' passion has been helping people BREAK THROUGH and take their lives to another level--no matter how successful they already are--in the areas that matter most: their business, personal finance, intimate relationships, careers and health.

The premiere online multimedia resource for anyone on a spiritual path.
"Spirituality Guidance is the art of leading individuals to observe, collate and evaluate the facts. It frees the individual from judgment and allows your spirit to truly be free. By utilizing facts and not opinions, an individual can become one with the desires of their heart. The ultimate goal is to actualize these desires through prayer, meditation and service." ~Dean A. Banks, D.D.
Our mission here is to provide you with as many tools and teachers as possible to not only discover your Oneness with the Divine, but to maintain an ongoing relationship with the Creator of the entire omniverse.
True Love Is Freely Given
Love IS freely given. It is not earned. What you perceive as LOVE is not true love when you feel it has to be earned. It is gratitude for something you have 'done' for another. It is of value and it is something that should be freely given to EVERY LIVING BEING. Why? Because within everything that exists there is a center; the Spirit of God. Everyone, no matter who they are, deserves to be treated with love because GOD IS WITHING THEM. Don't let anyone tell you otherwise. It is a deception of the ego to pre-requisite being loved as having to earn it. It is a LIE; perpetrated by those who seek to control, dominate and manipulate you for their personal agenda. Don't be conned! ~Dean A. Banks, D.D.
Simple Philosophy
Money you earn; love you give. It's as simple as that. ~Dean A. Banks, D.D.
Your Best Value
Friends are worth more than any object of value in your life. Their words of encouragement, their upholding support and their loyalty to your heart are worth more than diamonds or gold. I am thankful for all of my friends here on FB and in my life. Their very presence proves the existence of the Divine when they say, "How can I help?" ~Dean A. Banks, D.D.
"You all are welcome. The "door" is always open. Lately, however, I've discovered a rather disturbing trend. I adore exchanging ideas, reading other folks' opinions, points of view and their take on what goes on in our world. Educational and exciting for me at the same time.

I do not enjoy reading personal attacks on others. I do not initiate ugly back and forth "events," however as most of you know I will vigorously defend myself and all of you if someone throws a "foul ball.""
And Ms. Beal knows. She was a female cop in Logan, Ohio when it was dominated by men. She has seen more than all of us put together and knows a liar and manipulator when she sees one. Jeannie is a great friend and 'shero' to me!

Leah-Marie is friendly, talkative, so makulit! She says, "Wwe can talk about anything and everything under the sun and under the moon hehehe.... I could make you smile and in that you would remember me."
Leah-Marie and I have been friends for years on Facebook and she frequently posts about Spirituality and world events.

Margo's favorite quotes:
"Life is what happens when you are busy making other plans." ~John Lennon
"Reality leaves alot to the imagination." ~John Lennon
The biggest single problem in communication is the illusion that it has taken place." ~George Bernard Shaw
Albert posts on many interesting topics on Facebook from Spirituality to Politics.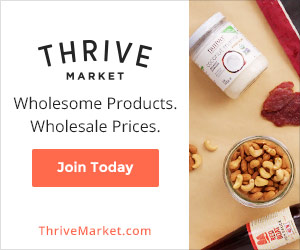 Talks on Spirituality, interviews and book excerpts from participating authors and speakers.