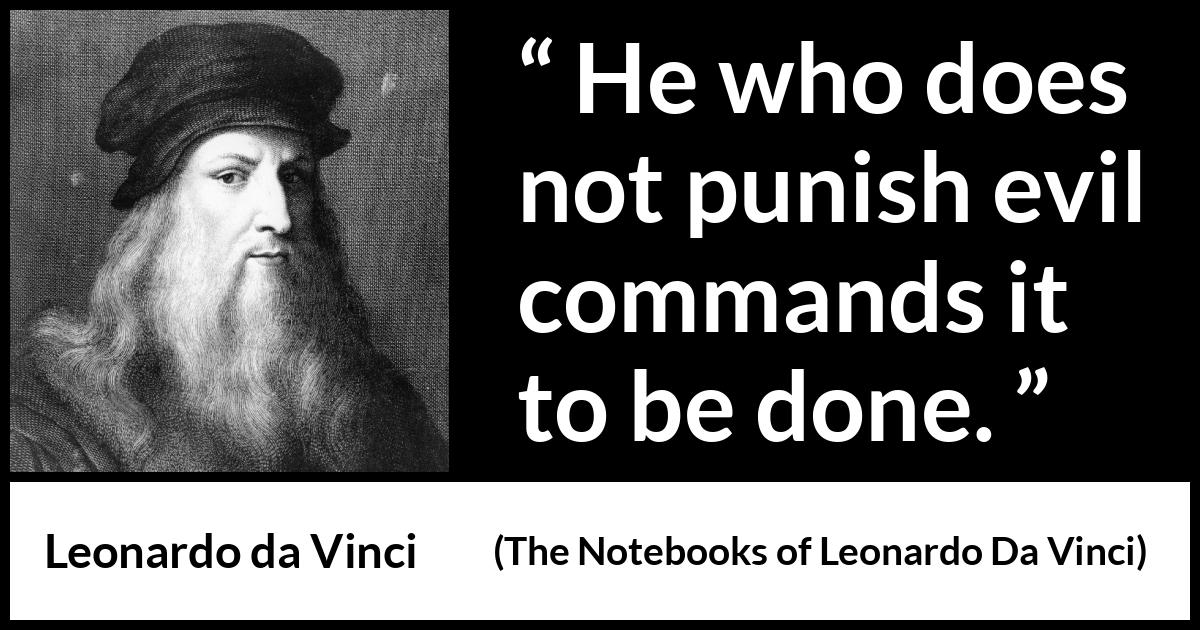 COMMON FORMS

Liz brought up an interesting question one morning last winter when we looked outside at the 5 inches of snow on top of our car. Why is it when the snow and ice mix it's called a 'wintry' mix? Why isn't it just 'wintery'? When the skies are blue with fluffy clouds is it called summry? No, it's summery. The derivation of wintery to wintry is due to the slang of those who choose to shorten the proper form into something that is comfortable to them and eventually it catches on and even enters the dictionary as a common form.
Much like the sayings, "Watch yourself" or "Watch your step". You can only watch yourself from another perspective and if you watch your step you are not looking where you are going. People say the strangest things at times without ever analyzing what they are saying and how it doesn't contribute to reality.
Are you spiritual or do you embrace spirituality? One is a pattern of thoughts, beliefs, actions and behaviors while the other accepts those conditions as a dynamic state of being. Words are important in how you express yourself but the meanings behind those words reveal just how much you pay attention to what is important to you in being who and what you are. ~Dean A. Banks, D.D.
CORPORATE LEADERS OF
THE AMERICAN PEOPLE
Concerning the President's State of the Union speech earlier this year: Brilliant speech by a brilliant man to a brilliant audience. Too bad it fell on the deaf ears of the bullies. When the Reps keep parroting "The American People" we must all realize what they're saying is "The Corporate Leaders of the American People." ~Dean A. Banks, D.D.
REPUBLICAN RHETORIC
Another night of Republican rhetoric preaching FEAR! Anyone who pays attention to, absorbs their lies and believes their projection of fear will be enslaved by that fear by their own choice! See through the veil of illusion that is being perpetrated on you and choose to LOVE humankind.
Go into your community and help those who are less 'blessed' than you and the bounty of the universe will bless you with health, wealth, prosperity and abundance! Vote for progress and fulfillment of everyone's Divine purpose. ~Dean A. Banks, D.D.
STAND UP FOR
WHAT IS RIGHT
Stand up for what is right, true and good in your life. Do what is right for yourself; allow the Spirit of God to subtlety guide your steps instead of letting others rent space in your head with concepts that are based on their beliefs and NOT your experience.
Be true to yourself; you were created to be who you are and not what someone else wants you to be. Be good to yourself; allow Divinity to express through your every thought, word, action and behavior. It is your life that you have to live. Live it being blessed. ~Dean A. Banks, D.D.
THE WORLD ACCORDING TO ROGER
VIDEOS
SERVICE IN PRAYER
Elizabeth and I would like to invite you all to our site 'Service In Prayer'. For many months we have been led to offer a way for our online friends to have a forum to share our prayer needs with each other.
The purpose of this website is to connect with one another and share our needs for healing in whatever areas we feel we need. Please visit the website or go to the Facebook forum to post any public prayers on the Wall or PM us for private prayers.
We will pray for you or help you to find Prayer Partners to assist you in healing and realization of your Divine purpose and the unfolding of it in Divine order.
Thank you all for your support, kindness and for blessing us with your ongoing friendship. Peace and blessings to all of you and your families! ~Dean A. Banks, D.D.
OUR PAST ISSUES
Did you miss any of the issues of The Spirituality Post Daily? If so, following are the links to each and every day for you to peruse. Please visit our advertisers and help us to keep going in our service to the spiritual community of souls who long for a greater spiritual perspective on life. God bless you and your families! ~Dean A. Banks, D.D.
DONATIONS
OUR PODCASTERS
by Dean A. Banks, D.D.
Currently Bobby Hinkle, Elizabeth May Sutor and Dean A. Banks, D.D. have uploaded podcasts. Robert Yarbrough will be added soon. Just click on the podcasters placards below and click on the Podcast title. Currently there are five podcasts on Bobby Hinkle's page, one on Elizabeth Sutor's page and nine on Dean A. Banks, D.D.'s page. Stay tuned for more! Thank you for choosing us!
What is the Spirituality Guidance Channel? SGC is a video portal designed to introduce spiritually inclined individuals to be exposed to spiritual videos, radio, teachers, music, art, books, resources and links from a selected group of teachers and requests from viewers. Each featured coach/teacher will have their own page highlighting any videos, audios, websites or printed material they have produced. This portal will be regularly promoted on the Internet through social networking and targeted marketing channels. Please visit the website at the following address:
http://www.spiritualityguidance.com and email me at webproducer@hotmail.com with any suggestions, links or materials. Thank you for your most courteous participation in this project. I welcome your input. ~Dean A. Banks, D.D.
SUNDAY MORNING SERVICE WITH
DR. DEAN A. BANKS, D.D.
Welcome to our new Sunday Morning Service by Dr. Dean A. Banks, D.D.
Every week Dr. Dean will be engaging subjects that are pertinent to your growth and expansion into recognition of; respect to; and communication with your inner spirit.
Please feel free to comment or suggest topics for review. May the Divine always bless you and your families! ~Dean A. Banks, D.D.
CD/DVD
SPIRITUAL BOOKS
SAYINGS
When we simply watch and do nothing we become a part of the problem. ~Dean A. Banks, D.D.
I am that which I am; an individualized expression of the Spirit of God projecting LOVE into my world. Peace. ~Dean A. Banks, D.D.
Only when you lose your beliefs, religions and attachment to your viewpoints will you truly be free to become the child of love that God created you to be. Your loss is His gain. ~Dean A. Banks, D.D.
Within you right now is the essence of life from the purity of love. It is up to you to share it by actualizing your God given talents and abilities in service to all of humankind. Anything short of that will not fill you with the joy, peace and understanding of the Divine. ~Dean A. Banks, D.D.
Religions can be a path to an awareness of the Divine within, but the experience can only be lived within your heart. ~Dean A. Banks, D.D.
Feeling the eternal love of the Divine within is my joy, passion and ongoing experience of peace. Nothing outside of me can disturb those experiences. Only if I choose to allow what goes on outside of me to interfere with the love I know is within me, can I experience anything else but joy, passion and peace. ~Dean A. Banks, D.D.
VIDEOS
Tony Newton Band

WEATHER
VIDEOS
SPIRITUAL BOOKS
DONATIONS
CD/DVD
WHAT GIVES?
TRUMP WATCH
EBOOKS
CRITICISM

Sometimes part of the inner work you need to impress upon your consciousness is accomplished in the criticism of others. If the criticism is based on the fact that the person you are being critical about is lying, hurting or taking advantage of others, then it is a validation or vindication of the values you have accepted within as being worth defending or standing up for in truth.
Being silent when atrocities or deceptions are occurring is tantamount to allowing them to exist in the face of what you value or believe is true. Take a stand for what is true, good and right for everyone and you align yourself with what you value and defend. ~Dean A. Banks, D.D.
IN THE NAME OF FREEDOM
In the name of freedom, we give our rights away.

In the name of justice, we allow our leaders to change our laws so that the unjust do not pay for their transgressions.

In the name of living, we give our lives away.
In the name of liberty, we allow those who don't have our best interests at heart to lead us.

In the name of peace, we wage war.

In the name of God, we sometimes hurt others without realizing it.

In the name of love, we seek unity in our diversity.

In the name of your inner spirit, be the gift to the world that you were created to be.
~Dean A. Banks, D.D.

THE TRUTH ABOUT ENTITLEMENTS
What do you do when you have absolutely nothing to say good about yourself? You appeal to an older crowd by saying what they want to hear and inflate their patriotism by attempting to sing "America The Beautiful"; if you are going to sing at least sing on pitch. Yes, wow them with baseless platitudes about "the greatness of this country" and that you are NOT going to cut 'Mediscare'. Speak all of the buzz words and say what they want to hear. In effect, you are LYING to them by NOT covering the REAL issues while referring to SS and MC as 'entitlement' programs.
WTF? These people PAID into these programs their whole lives and EARNED these benefits. It's the old bait and switch. Let's 'shoot the moon' while we distract the constituency from the facts. I'm sorry; if anyone buys into this 'horseshit' then they deserve exact what they will get. The only problem is, is that the rest of us will have to deal with it also.
Be kind to yourself and others and ignore the rhetoric and lies. Vote for a candidate that works for YOU and NOT themselves. Use the discerning mind you have been blessed with and not the reactive mind that seeks security for itself. Make a choice that benefits ALL and not just yourself. Peace. ~Dean A. Banks, D.D.
Our Daily Reading
for April 12th -
"Be The Action NOT The Reaction. YOU ARE CAPABLE. YOU ARE SAFE"
by Angels Whisper
REARRANGING
People don't really change themselves or change others; they rearrange things, people, events, situations and circumstances in their environments to secure their comfort zones.
Break out of the zone by allowing Divine order to move through you expressing love in every thought, word, action and deed. The 'changes' you experience will be a bounty of health, wealth, prosperity and abundance. ~Dean A. Banks, D.D.
RELIGION IS A
SOCIAL MECHANISM
Religions are based on beliefs about the Divine. They are a social mechanism to increase your awareness of the Divine and to set down rules and regulations of how to love God, humankind and respect life.
Religion is NOTHING but a social mechanism if it doesn't lead you to a personal experience with God. Only you can experience the love of the Divine within your heart and share it with all. ~Dean A. Banks, D.D.
ALREADY GIVEN
When you are willing to receive, you are blessed with what the spirit has already given. ~Dean A. Banks, D.D.