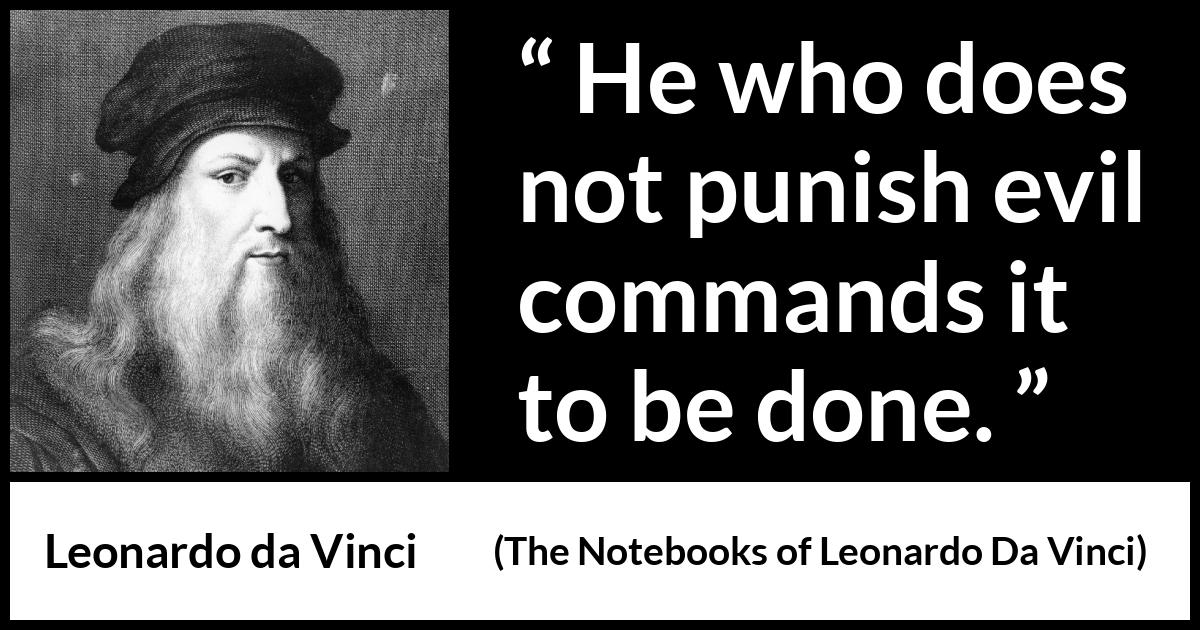 JESUS IMPUGNED
Could you imagine this ego-maniacal SOB (Donald Trump) in charge of this country? Why would anyone in their right mind want to regress instead of progress...oh, that's right, we have to adhere to the principles of the Founding Fathers who had slaves and treated women as chattel.
We have to listen to the religious right who's heads are so far up their asses that they have no clue what Jesus truly said and don't even practice what he preached. Yet they claim to honor his teachings while displaying the characteristics and behaviors of the Pharisees Jesus impugned. Go figure?! ~Dean A. Banks, D.D.
SATAN APPEARS AS AN
ANGEL OF LIGHT
Remember, Satan appears as an angel of light to those who don't discern the truth. Truth comes by educating yourself to know that if what someone says does NOT contribute to the growth and expansion of everyone concerned, then they are separatists and NOT aligned with the Divine Creator within. ~Dean A. Banks, D.D.
THE LATEST TRAGEDY
It always amazes me how the Kennedy's are brought up when a Republican is attacked for his aberrant behaviors. Anyone who violates the laws of the Creator will reap what they sow. The Kennedy's had their share of tragedy; we don't need the tragedy known as The Donald! ~Dean A. Banks, D.D.
ONLY SELF-PURIFICATION?
I am just sick and tired of the lies and opinions that are dividing us and not uniting us. Many New Thought and New Age philosophies are too pacifistic. Nothing ever gets done without the desire to get it done.
Anyone who thinks that just self purification is the key to living in love is fooling themselves. God created us to love one another; that includes pointing out the liars who try to divide us for their own selfish benefit and helping to re-educate them in matters of SELF and not self. Peace. ~Dean A. Banks, D.D.
MATURITY OF PURPOSE
When we learn how to deal with the world in which we live we attain maturity of purpose. If we deny what is in favor of what isn't, we are fooling ourselves in order to reinforce our beliefs. When we actualize our Divine purpose we are allowing the greater good to manifest in our experience. ~Dean A. Banks, D.D.
THE GREATEST FREEDOM
Knowing that the Spirit of God is within me is the greatest freedom I can experience. Unlike the movie, "The Matrix", it is a matter of perception AND knowing.
The Matrix was a contrived story about how the perceived dualistic reality can be altered through the extrapolation of convoluted information in order to create a replica of our perceptions that was convincing enough that we would accept them as reality.
Being ONE with Divine Creator allows us to go beyond any of the supposed perceptions that APPEAR to be real. It is our destiny ONLY when we allow it to be. ~Dean A. Banks, D.D.
THE WORLD ACCORDING TO ROGER
VIDEOS
SERVICE IN PRAYER
Elizabeth and I would like to invite you all to our site 'Service In Prayer'. For many months we have been led to offer a way for our online friends to have a forum to share our prayer needs with each other.
The purpose of this website is to connect with one another and share our needs for healing in whatever areas we feel we need. Please visit the website or go to the Facebook forum to post any public prayers on the Wall or PM us for private prayers.
We will pray for you or help you to find Prayer Partners to assist you in healing and realization of your Divine purpose and the unfolding of it in Divine order.
Thank you all for your support, kindness and for blessing us with your ongoing friendship. Peace and blessings to all of you and your families! ~Dean A. Banks, D.D.
OUR PAST ISSUES
Did you miss any of the issues of The Spirituality Post Daily? If so, following are the links to each and every day for you to peruse. Please visit our advertisers and help us to keep going in our service to the spiritual community of souls who long for a greater spiritual perspective on life. God bless you and your families! ~Dean A. Banks, D.D.
DONATIONS
OUR PODCASTERS
by Dean A. Banks, D.D.
Currently Bobby Hinkle, Elizabeth May Sutor and Dean A. Banks, D.D. have uploaded podcasts. Robert Yarbrough will be added soon. Just click on the podcasters placards below and click on the Podcast title. Currently there are five podcasts on Bobby Hinkle's page, one on Elizabeth Sutor's page and nine on Dean A. Banks, D.D.'s page. Stay tuned for more! Thank you for choosing us!
What is the Spirituality Guidance Channel? SGC is a video portal designed to introduce spiritually inclined individuals to be exposed to spiritual videos, radio, teachers, music, art, books, resources and links from a selected group of teachers and requests from viewers. Each featured coach/teacher will have their own page highlighting any videos, audios, websites or printed material they have produced. This portal will be regularly promoted on the Internet through social networking and targeted marketing channels. Please visit the website at the following address:
http://www.spiritualityguidance.com and email me at webproducer@hotmail.com with any suggestions, links or materials. Thank you for your most courteous participation in this project. I welcome your input. ~Dean A. Banks, D.D.
SUNDAY MORNING SERVICE WITH
DR. DEAN A. BANKS, D.D.
Welcome to our new Sunday Morning Service by Dr. Dean A. Banks, D.D.
Every week Dr. Dean will be engaging subjects that are pertinent to your growth and expansion into recognition of; respect to; and communication with your inner spirit.
Please feel free to comment or suggest topics for review. May the Divine always bless you and your families! ~Dean A. Banks, D.D.
CD/DVD
SPIRITUAL BOOKS
SAYINGS
What you ignore you accept and what you recognize as aberrance you effectively reject by allowing Divine wisdom to guide you to the solutions in Divine order. ~Dean A. Banks, D.D.
When you stop seeking miracles and live in Divine order you begin to fulfill your Divine purpose because your consciousness comes to the realization that there is nothing that separates you from the love, support and peace of the Divine. ~Dean A. Banks, D.D.
Divine expectation is the root of all love. ~Dean A. Banks, D.D.
Faith in the Spirit of God is not blind faith. It is a knowing that all is unfolding in Divine order. ~Dean A. Banks, D.D.
Corporations have bodies; they are called PEOPLE! ~Dean A. Banks, D.D.
Do you love yourself enough to be honest with yourself? Or do you love yourself enough to protect your erroneous beliefs and the illusions you perceive to be true? It is your choice and your life will reflect what choices you have made. Living in truth means that you reject the illusions and embrace love. With love there is no downside! ~Dean A. Banks, D.D.
When you allow acceptance you embrace love and choose understanding, peace and joy. When you allow resistance you embrace selfishness and choose posturing, chaos and derision. Your choices affect not only yourself but others as well. Choose wisely. ~Dean A. Banks, D.D.
VIDEOS
Tony Newton Band

WEATHER
VIDEOS
SPIRITUAL BOOKS
DONATIONS
CD/DVD
WHAT GIVES?
TRUMP WATCH
EBOOKS
ATTACKING THE MESSENGER
When confronted with the truth Conservatives sometimes attack the messenger with the term 'Liberal'; as if that is something wrong. From most of the accounts, the person they claim to follow, Jesus, was a 'Liberal'. Yet, they parrot the opinions of what they 'think' is the truth without 'discerning' what 'is' the truth.
Posturing your opinion when not based on the facts is tantamount to complete ignorance. After a heated debate with a conservative parrot one night I have come to another conclusion. It seems that when some people are challenged with the facts they lash out with their opinion in a quest to convince themselves of their supposed 'truths'. The attempt to kill the messenger proves that their argument is weak. As I have said before, before you spout off and express your 'opinion', make sure your opinion is based on the 'facts'; not conjecture.
Despite making this sobering statement I was still personally attacked by the Conservatives in a thread as if my personal life has skewed my 'truths'. In fact, anybody's personal life will skew their 'beliefs' about the truth; but not the 'truth' itself. Let's stay on target here. When you live within a veil of illusion called your 'beliefs' you are cutting yourself off from experiencing the truth in life. You make statements like "what a great country this is" (Raygun) and receive applause for spouting platitudes without any basis in fact.
Yes, this is a great country. A country that has great people in it and past governing people that have alienated the rest of the world by espousing separatism. Don't be fooled by the ignorance and sheer force of those who are ruled by their beliefs and NOT the truth of the Divine Creator. Be one with the truth. Don't allow the deception of the 'Chuckies' of the world to blind you, or anyone, to the facts. Peace. ~Dean A. Banks, D.D.
DON'T CONFUSE CONSERVATIVES
WITH THE FACTS!
Can you separate rhetoric and opinion from the 'facts'? Are you inquisitive enough to discern the truth from what you believe is the truth? Are you satisfied with what your heroes, friends or family tells you is the truth or do you doubt enough to discover the truth on your own? Do you go to the library, the Internet or evaluate what academic experts say? Or do you simply pull the 'warm and fuzzy' blanket of your belief system over you to protect you from the truth?
Make the time to go to the library and search the facts to discover the truth. Hop on the Internet and gather the facts before carving an opinion. Evaluate what the 'experts' say and discern the truth. I highly suggest watching the show "All In with Chris Hayes" on MSNBC. It sure beats the contrived numbers and lying 'experts' on Fox News. The bipartisan panels he presents constructively argue the points and will help you discern the facts you have researched. Whether you believe the panelists or not, at least you will be able to construct an 'informed' opinion about what is transpiring in this country.
If you are a truth seeker you will do whatever you can to discover the truth and you will not allow your beliefs or the beliefs of others to interfere with the truth. Be true to the Spirit of God within you and turn over the rocks no matter how painful or enlightening it may be. Peace. ~Dean A. Banks, D.D.

Our Daily Reading
for April 11th -
"Are YOU Gonna Choose To FOLLOW You Guidance & TAKE Action Steps To Improve Your Life?"
by Angels Whisper
What declarations do we hear from those who say NOT to expect anything? Live free of expectation, do nothing, be happy and live free? When the Spirit of God created the omniverse didn't He 'EXPECT' it to be created?
Since the Spirit of God is within us at the center of our beings every occurrence in our lives is designed to manifest His expectations.
Expect to be what you were created to be and join the chorus of living voices declaring the majesty and beauty of all creation in perfect harmony! ~Dean A. Banks, D.D.
DO THE POOR HAVE
NO WORK ETHIC?
If you believe the politicians, you would think that being poor is a choice to live off of the government benefits and the safety net of welfare. And what about the working poor?
According to Newt Gingrich the poor don't have a work ethic. Are they alive? Do they exist? Have they had anything handed to them except what is needed for survival? Thank God the government of the people provides a safety net for their survival.
The concept that the poor are 'rewarded' for their basic survival needs by the rich is negated by the manipulation and sanctimonious veil of illusion set forth by the greedy who beseech the proletariat to support their extravagant lifestyle. ~Dean A. Banks, D.D.