ANITA CHARIW
Actress/Model/Designer
Anita is an actress/model and a business owner. I have known her for many years on FB and she doesn't live too far away from us either. She is acitvely involved in her community and as a result helps many people.
About her business she says, "My love of jewelry is the inspiration for making beautiful handcrafted pieces using gemstones, Swarovski crystals, glass, wood, etc. My company, STARRY JEWELS, began as a hobby and has now grown into a business. I love designing new pieces and selling them to customers who appreciate the dedication and care that goes into each STARRY JEWELS creation. Thanks for stopping by and if you have a specific question or request, please contact me...Anita Chariw/owner and designer/STARRY JEWELS."
Many times in our lives we all have had challenges to face that sometimes steal our joy. A spouse, family member, friend or pet have needs to be met and require help from others. If we have benefitted or been blessed by financial stability, we could consider ourselves 'lucky' or we can give back to those who have had a harder time than us. Please click here for the Pay It Forward page. Thank you for choosing The Spirituality Post!
Did you miss any of the issues of The Spirituality Post Daily? If so, following are the links to each and every day for you to peruse. Please visit our advertisers and help us to keep going in our service to the spiritual community of souls who long for a greater spiritual perspective on life. God bless you and your families! ~Dean A. Banks, D.D.
Monday, July 25th, 2016
Tuesday, July 26th, 2016
Wednesday, July 27th, 2016
Thursday, July 28th, 2016
Friday, July 29th, 2016
Monday, August 1, 2016
Tuesday, August 2, 2016
Wednesday, August 3, 2016
Thursday, August 4, 2016
Friday, August 5, 2016
Monday, August 8, 2016
Tuesday, August 9, 2016
Wednesday, August 10, 2016
Thursday, August 11, 2016
Friday, August 12, 2016
Monday, August 15, 2016
Tuesday, August 16, 2016
Wednesday, August 17, 2016
Thursday, August 18, 2016
Friday, August 19, 2016
Monday, August 22, 2016
Tuesday, August 23, 2016
Wednesday, August 24, 2016
Thursday, August 25, 2016
Friday, August 26, 2016
Monday, August 29, 2016
Tuesday, August 30, 2016
Wednesday, August 31, 2016
Thursday, September 1, 2016
Friday, September 2, 2016
Monday, September 5, 2016
Tuesday, September 6, 2016
Wednesday, September 7, 2016
Thursday, September 8, 2016
Friday, September 9, 2016
The premiere online multimedia resource for anyone on a spiritual path.
"Spirituality Guidance is the art of leading individuals to observe, collate and evaluate the facts. It frees the individual from judgment and allows your spirit to truly be free. By utilizing facts and not opinions, an individual can become one with the desires of their heart. The ultimate goal is to actualize these desires through prayer, meditation and service." ~Dean A. Banks, D.D.
Our mission here is to provide you with as many tools and teachers as possible to not only discover your Oneness with the Divine, but to maintain an ongoing relationship with the Creator of the entire omniverse.
Feel The Joy No Matter What
When you see, hear and experience the feeling you get from the end result of whatever you expect to happen, no matter whether your realize your expectation or joy in the accomplishments of others, the feeling of satisfaction is the same. Experience the feeling of joy no matter what unfolds in Divine order and you will never be disappointed by anything you perceive as not a part of your Divine purpose. ~Dean A. Banks, D.D.
Grow Up Evangelicals!
I am so sick and tired of evangelicals professing 'what the Bible says' without completely knowing what it means. They don't spend the time to research what it truly says and they proselytize their beliefs upon the rest of us. The only thing I can say is "GROW UP!!!" Who do you think you are to force your beliefs on the rest of us when you did not spend the time to know what the Bible actually 'says'.
I spent the time learning the original texts and learning the translations. I have spent years in the library researching the 'word' and yet, I still have to listen to some preacher and his followers parroting him without the common sense or dedication to understand the 'word' and trying to convince others of 'their' interpretation.
This country is founded on freedom of religion and freedom FROM religion. When you impose your values and tenets upon the rest of us it is sickening. It is nothing but your ENORMOUS egos trying to control, dominate and manipulate YOUR viewpoint on the rest of us.  HOW DARE YOU!!! The only thing you are doing is trying to convince yourself of your relative truth, NOT God's absolute truth. Please, before you open your mouth or type your 'what the Bible says' horseshit, spend the time actually reading 'what it truly says' and NOT your 'opinion' of what it says.
In your zeal to 'spread the word' you are, in essence, spreading your interpretation of the word and causing more harm than good. This country is based on our freedom to worship how we choose and that worship has NO business in the construction of our laws. Romney has yet to mention any other religions besides the 'Christian' religion. All religions are allowed to practice in this country and Christian traditions have no place in our government. Traditions are based on the predominant beliefs of the majority, however, those who exalt themselves and their beleifs over others are despicable and NOT love based. As for their religions, who is more foolish? The fool? Or the fools who follow them? (~Obe Wan Kenobi). ~Dean A. Banks, D.D.
Sharing Your Joy
When any one of us experiences the true love of the Divine, our healthy reaction is to want others to experience it as well. We come to know that unconditional love is for ALL and we also know that how we love each other has NOTHING to do with experiencing Divine love.
When we allow our individual fears to control our beliefs we have lost the battle before it has even started. The battle is to allow the Divine to operate through us unfettered by the agenda of the ego. God has created each and every one of us AS WE ARE and we have NO right to pass judgment on anyone else for how they love another. It is not our place, nor our duty. God rules this omniverse and NOT us!
We are allowed to co-create because we are his children, but not allowed to tell others how to live their lives. Leave those who love each other alone in 'how' they love each other. Be loving and kind and stop trying to legislate your ego's version of 'morality'. Peace. ~Dean A. Banks, D.D.
OUR PODCASTERS
by Dean A. Banks, D.D.
Currently Bobby Hinkle, Elizabeth May Sutor and Dean A. Banks, D.D. have uploaded podcasts. Robert Yarbrough will be added soon. Just click on the podcasters placards below and click on the Podcast title. Currently there are five podcasts on Bobby Hinkle's page, one on Elizabeth Sutor's page and nine on Dean A. Banks, D.D.'s page. Stay tuned for more! Thank you for choosing us!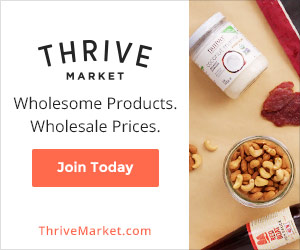 Order Framed Art Quotes
by Dean A. Banks, D.D.
Click the pic to order prints!
Click here for Main Store.

Creating More Blessings
by Dean A. Banks, D.D.
Talks on Spirituality, interviews and book excerpts from participating authors and speakers.