FATHER MICHAEL SHERBERT
Board Member & Researcher
at ISS (Institute of Spiritual Sciences)

I've known Father Michael Sherbert for several years on Facebook. He is a bright and shining light in a world that seems to be obsessed with darkness.
FATHER MICHAEL SHERBERT has had years of experience with spiritual interventions, blessings, cleansings and exorcism within the Christian Church; as well as serving others within the paranormal community.
His conscientious and altruistic nature to helping others has allowed him to infuse his 30+ years of knowledge into personal counseling, healing and teaching for those in need.
He employs the perfect balance of religious intervention and logical critical thinking into his investigative processes in a field filled with uncertain anomalies.
In his own words: "For Christ has not given the world a new religion nor a new philosophy. But Christ has given and revealed a relationship of life, healing and regeneration for all, in all, through all and until all are in all. Which is found only within the Divine Presence of the Father's eternal life and love within the fullness of the Spirit....The Eternal Way of Love ....Mystae." ~ The Companion to the Servants of God - Father Michael.
What is Divine Presence Meditation & Healing Therapy?

"Meditation therapy is a process of inner work that utilizes the principles of the meditative tradition to alleviate suffering and foster personal growth.

The most fundamental principle of meditative practice is that of mindfulness. Mindfulness is the state of being fully in the moment and aware of what is happening while it's happening. Without training in mindfulness, most people are frequently caught up in the past (often with regret, worry or self-pity) or in the future (often with anxiety or attachment to desires) or in fantasy (escapism—often involving substance abuse or addictive behaviors). Mindfulness enables a person to be in the now and, from that, to cultivate insight and skill about his or her life situation.

The meditative tradition teaches that suffering is caused by grasping or attachments. The fundamental attachment, of course, is to things being other than they are. Through mindfulness training we learn to identify whatever attachments are creating personal difficulty and to let them go. That is not to say that we become passive victims of circumstance. On the contrary, as part of the meditative process we learn to take action to improve our situation but to do so with skill and equanimity and not out of ego-grasping.

Compassion is another basic principle of the meditative process. Meditation therapy helps a person cultivate compassion first of all for himself or herself and then for others. We learn true compassion—not compulsive people-pleasing or self-gratification. Part of compassion for self and others is the cultivation of appropriate boundaries.

Therapy sessions take place in the context of a conversation about a current situation or personal history.

The conversation enables an exploration of the personality leading to insight into both exterior circumstances and the interior journey as well as the development of new tools for living.

While therapy clients are strongly encouraged to participate in meditation classes, such participation is not required. Whether the client formally meditates or not, the meditation principles can be effectively applied to whatever issues the client wishes to engage." ~Father Michael Sherbert
Many times in our lives we all have had challenges to face that sometimes steal our joy. A spouse, family member, friend or pet have needs to be met and require help from others. If we have benefitted or been blessed by financial stability, we could consider ourselves 'lucky' or we can give back to those who have had a harder time than us. Please click here for the Pay It Forward page. Thank you for choosing The Spirituality Post!
Did you miss any of the issues of The Spirituality Post Daily? If so, following are the links to each and every day for you to peruse. Please visit our advertisers and help us to keep going in our service to the spiritual community of souls who long for a greater spiritual perspective on life. God bless you and your families! ~Dean A. Banks, D.D.
Monday, July 25th, 2016
Tuesday, July 26th, 2016
Wednesday, July 27th, 2016
Thursday, July 28th, 2016
Friday, July 29th, 2016
Monday, August 1, 2016
Tuesday, August 2, 2016
Wednesday, August 3, 2016
Thursday, August 4, 2016
Friday, August 5, 2016
Monday, August 8, 2016
Tuesday, August 9, 2016
Wednesday, August 10, 2016
Thursday, August 11, 2016
Friday, August 12, 2016
Monday, August 15, 2016
Tuesday, August 16, 2016
Wednesday, August 17, 2016
Thursday, August 18, 2016
Friday, August 19, 2016
Monday, August 22, 2016
Tuesday, August 23, 2016
Wednesday, August 24, 2016
Thursday, August 25, 2016
Friday, August 26, 2016
Monday, August 29, 2016
Tuesday, August 30, 2016
Wednesday, August 31, 2016
Thursday, September 1, 2016
Friday, September 2, 2016
The premiere online multimedia resource for anyone on a spiritual path.
"Spirituality Guidance is the art of leading individuals to observe, collate and evaluate the facts. It frees the individual from judgment and allows your spirit to truly be free. By utilizing facts and not opinions, an individual can become one with the desires of their heart. The ultimate goal is to actualize these desires through prayer, meditation and service." ~Dean A. Banks, D.D.
Our mission here is to provide you with as many tools and teachers as possible to not only discover your Oneness with the Divine, but to maintain an ongoing relationship with the Creator of the entire omniverse.
The Father Within
To all the Christians who choose to revere Jesus above all else you need to pay attention to what the man said in John 14:10: "Believest thou not that I am in the Father, and the Father in me? the words that I speak unto you I speak not of myself: but the Father that dwelleth in me, he doeth the works." As the Father dwelt in Jesus He dwells in all of us. We are His children and He has blessed us with His love. Never forget that. ~Dean A. Banks, D.D.
Proact With Love
Every external interaction and internal pain or discomfort is an opportunity to either react with complaining and anger or proact with love. If we consistently react negatively our experience will continually be replete with situations, occurrences, circumstances and people that will reinforce our reaction. If we consistently proact with love our lives will become a complete reflection of the love we express and share. Choose to reinforce your environment with that which you seek. Be a co-creator of love and truth and allow the Divine order to do the rest. ~Dean A. Banks, D.D.
Reject Financial Slavery
In 1913, U.S. Citizens became indentured servants to financial slavery by the banks and the IRS. However, this paradigm can be changed by the ongoing allowance of the Divine order in growing and expanding humankind. There will be a day when mutual respect for all humankind will be the accepted paradigm. It will come about when we know that it is a mutual need, it is a want by all, a desire to manifest it becomes paramount and we all expect it to happen instead of relenting to the status quo. ~Dean A. Banks, D.D.
OUR PODCASTERS
by Dean A. Banks, D.D.
Currently Bobby Hinkle, Elizabeth May Sutor and Dean A. Banks, D.D. have uploaded podcasts. Robert Yarbrough will be added soon. Just click on the podcasters placards below and click on the Podcast title. Currently there are five podcasts on Bobby Hinkle's page, one on Elizabeth Sutor's page and nine on Dean A. Banks, D.D.'s page. Stay tuned for more! Thank you for choosing us!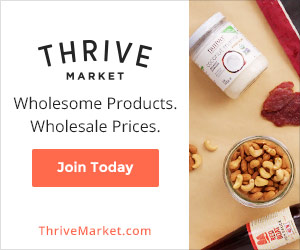 Order Framed Art Quotes
by Dean A. Banks, D.D.
Click the pic to order prints!
Click here for Main Store.

Creating More Blessings
by Dean A. Banks, D.D.
Talks on Spirituality, interviews and book excerpts from participating authors and speakers.